Bzzzzz check out these awesome types of buzz cut haircuts for women. All ages and face shapes. Very interesting. Actually, many look really great. You'll love these if thinking about a buzz cut hairstyle.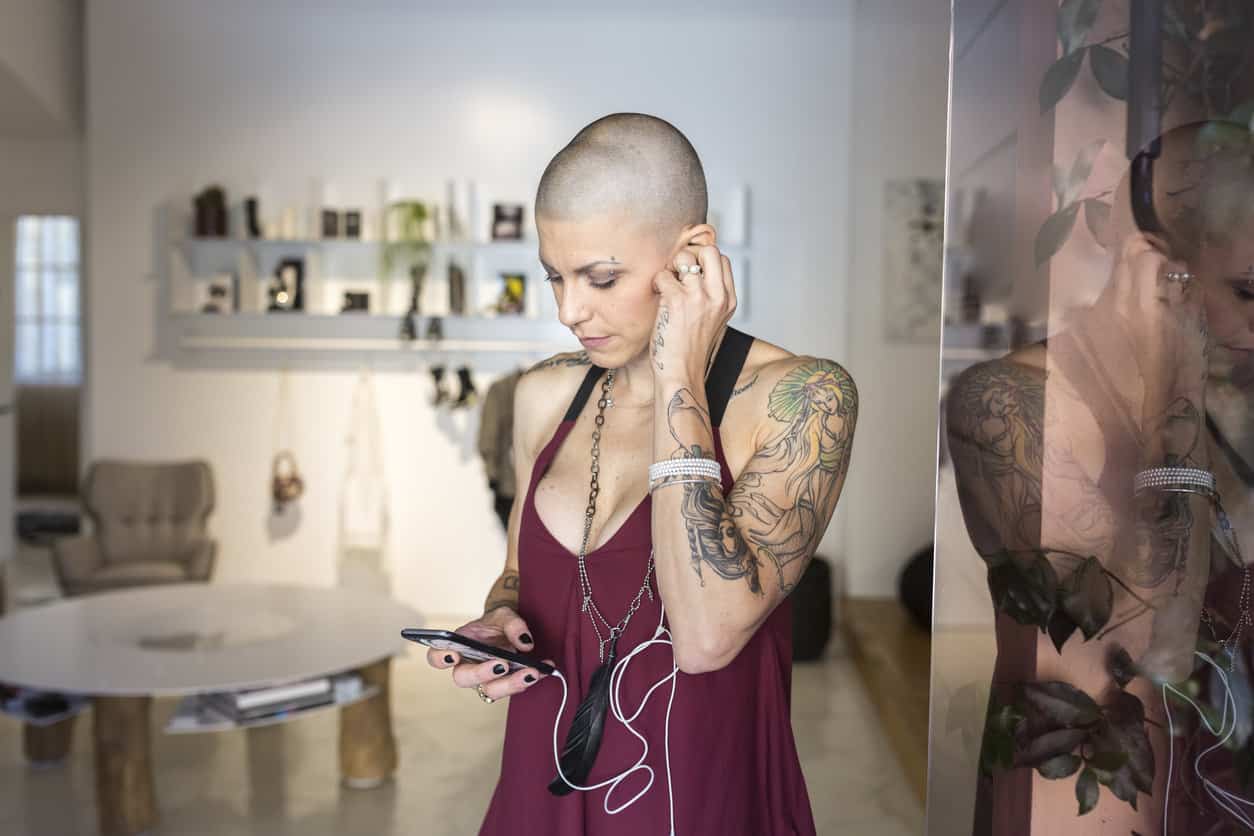 While not terribly popular for women, more and more women are sporting super short haircuts with buzz cuts some where in the style.  Check out the gallery below to see all kinds of examples from women of all ages.  Some are buzzed on the side and others buzzed all over.  I think it can look pretty cool.
20 Types of buzz cuts for women
As you can see above, there are a good number of different types of buzz cuts for women.  Here's a solid list.
1. Pixie cut dyed different colors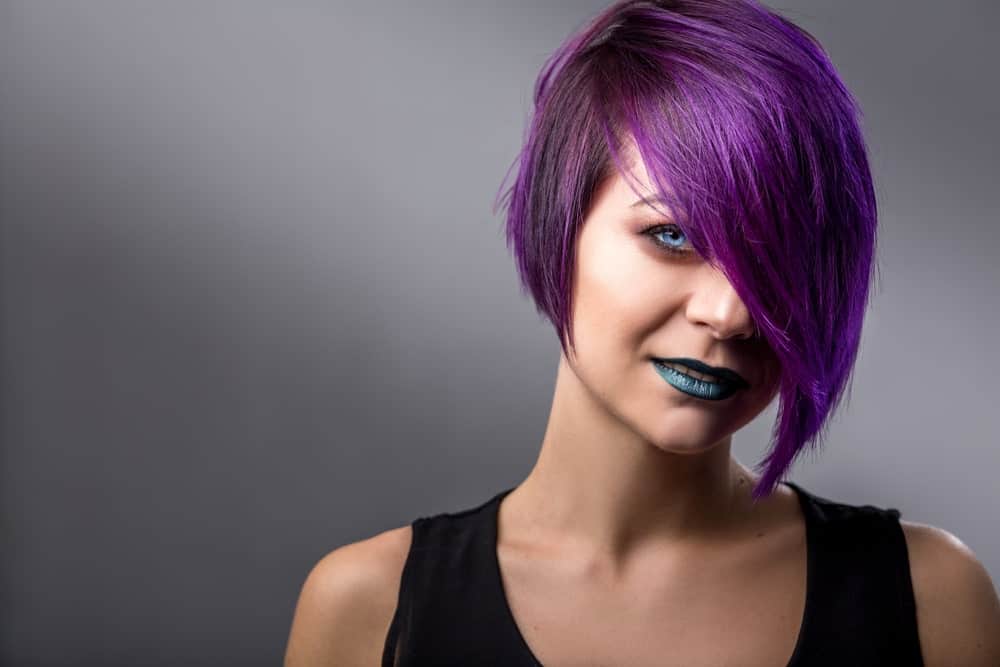 Short pixie hair looks good no doubt, but it can be hard to be inventive when your hair is so short. When you dye your hair with colors that are complementary, gradienting them from front to back, lighter to darker, you can achieve a look that its unique without taking the wow out of your cut.
2. A bob that is choppy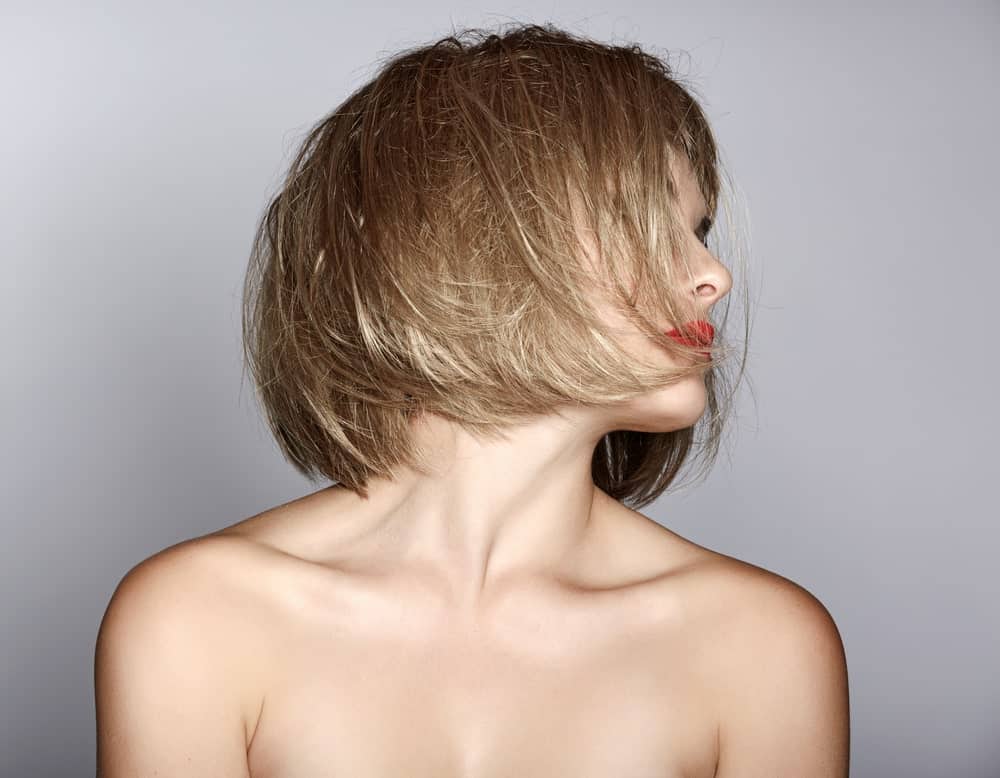 While a simple chin-length bob can be quite elegant, it can be quite dull especially when it looks flat because your hair is fine. An excellent way to add volume and edge to your bob is by adding choppy layers.
3. Layered crop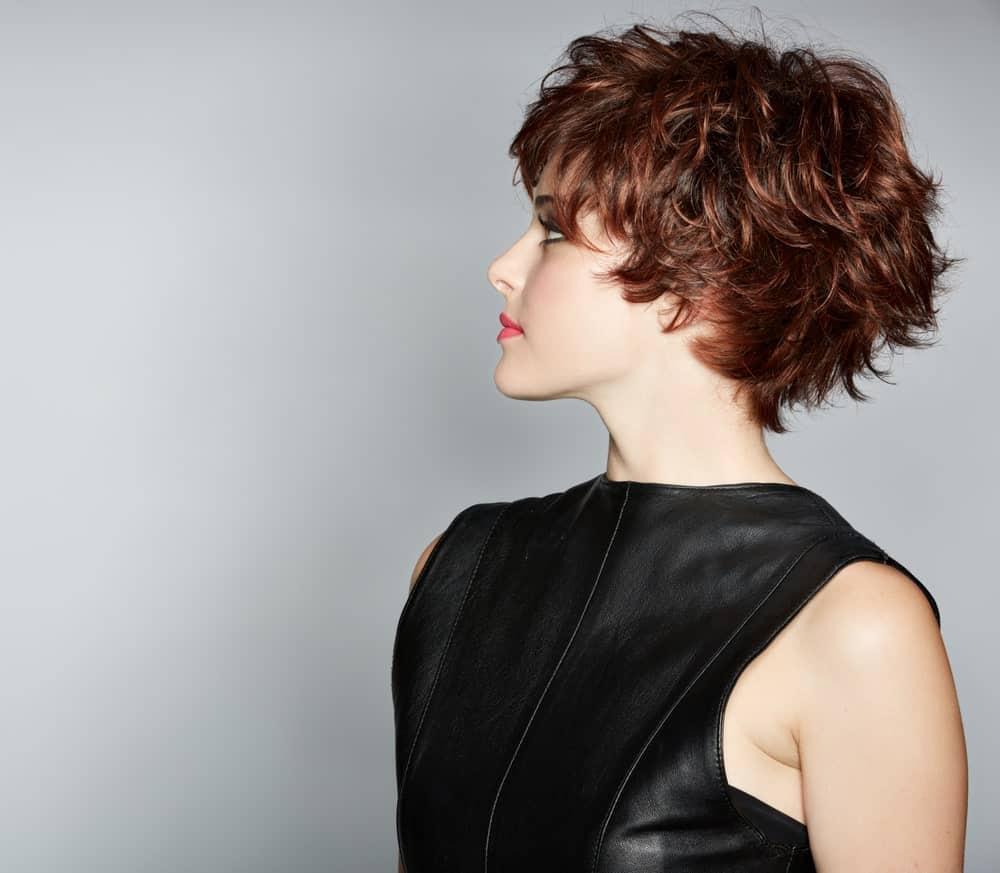 A short cropped haircut with layers is perfect for a something a little edgy. Make this look even chicer by incorporating a long side bang and light highlights offset by a dark base. This haircut with an angled bang is perfect for slimming the face.
4. Fauxhawk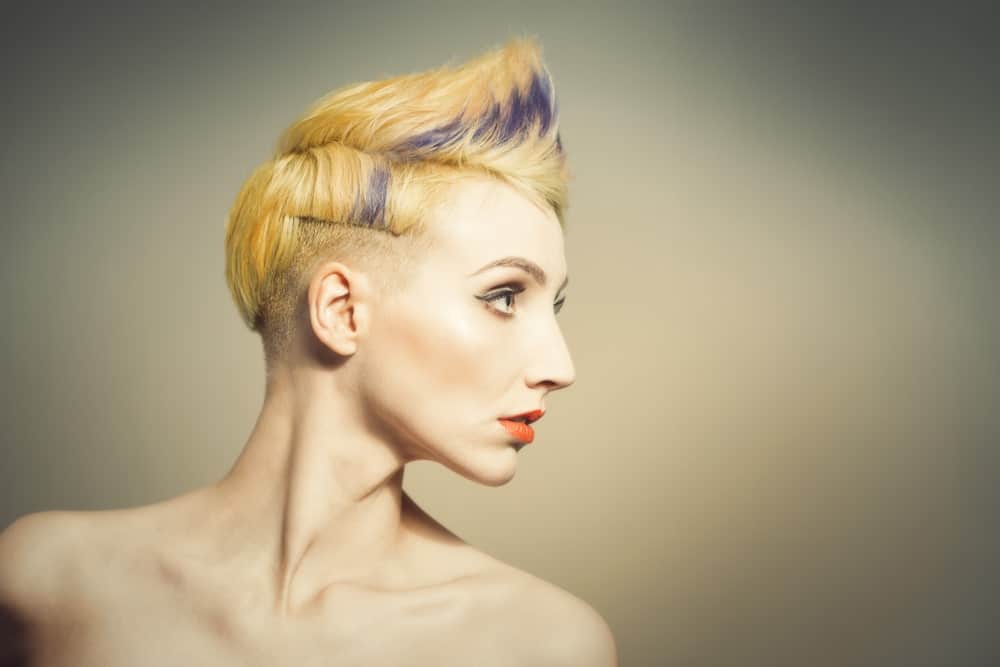 Sometimes it is a little nerve-wracking to commit to a full and edgy short hair transformation. It may be that work or school dress-codes prevent them. A faux hawk is a perfect hairstyle in situations like this. It can be styled to look like a faux mohawk when desired or even brushed down to give a more demure look.
5. Bob with one side shaved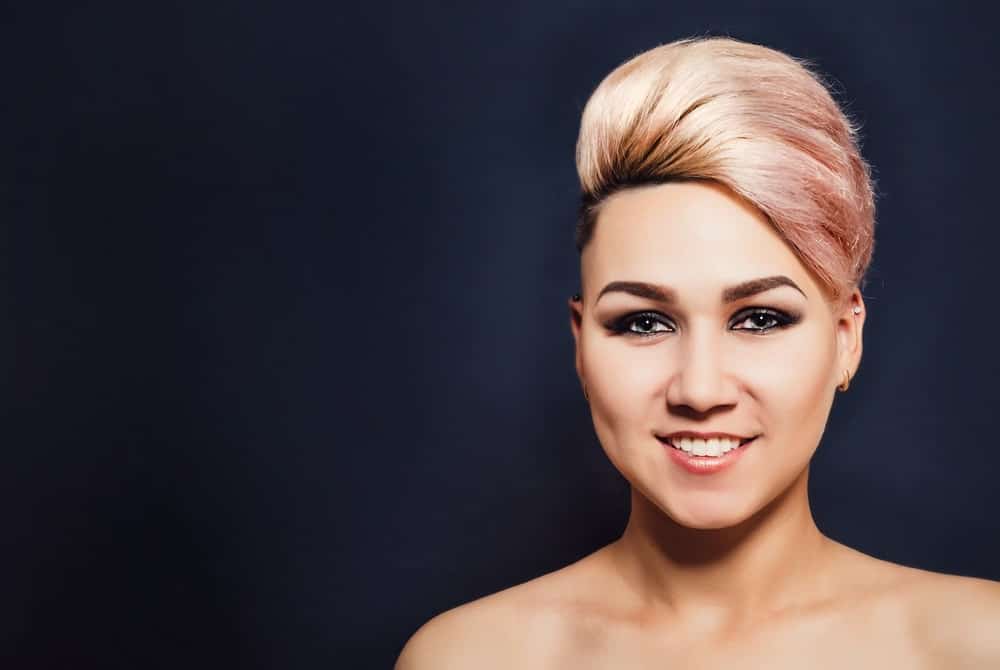 Turn a simple bob into a statement. Instead of straight edges try getting your bob cut at an angle and make it pop with a side of your head shaved. Make this hairstyle a complete showstopper by dying the tips in a contrasting yet vibrant color.
6. Short buzzed sides with a curly top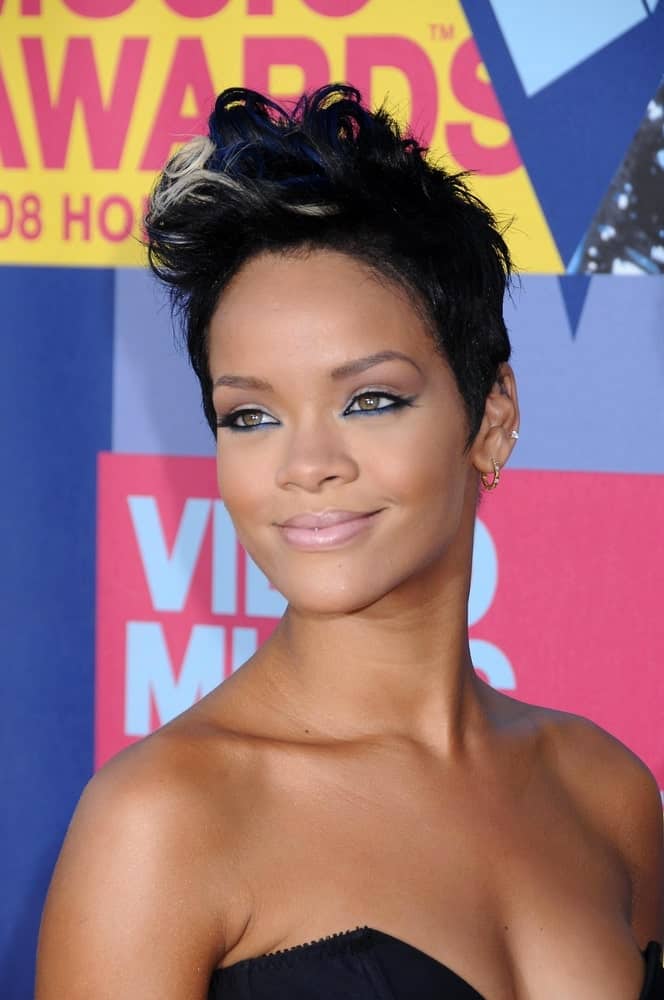 If it is a statement haircut that you are looking for, then this is the style for you. It oozes edgy from every angle. A closely shaved side with a simple pattern etched into it, and, tight short curls on the top is definitely a showstopper.
7. Undercut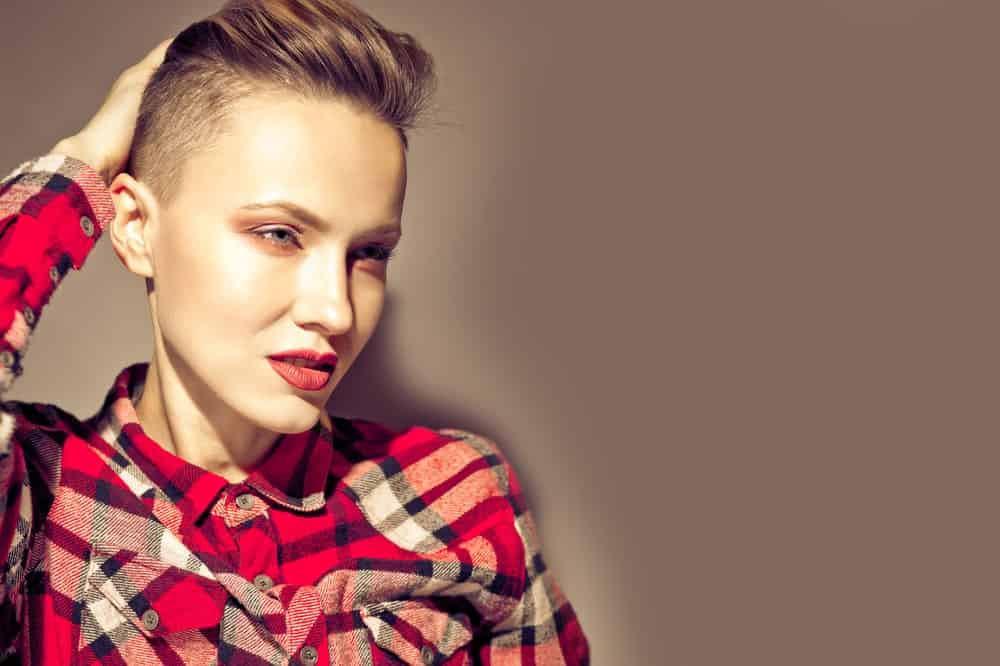 This short hairstyle is perfect for those women who have fine hair. The appearance of thick luscious hair can be given with a simple and easy trick in an undercut. By dyeing the shorter hair darker than that of the color of the longer darker part, you can trick the eye into thinking that the hair is denser than it actually is. The longer part of the haircut will provide a slight bounce, preventing the hair from sticking to your scalp.
8. Pixie cut with a side-swept bang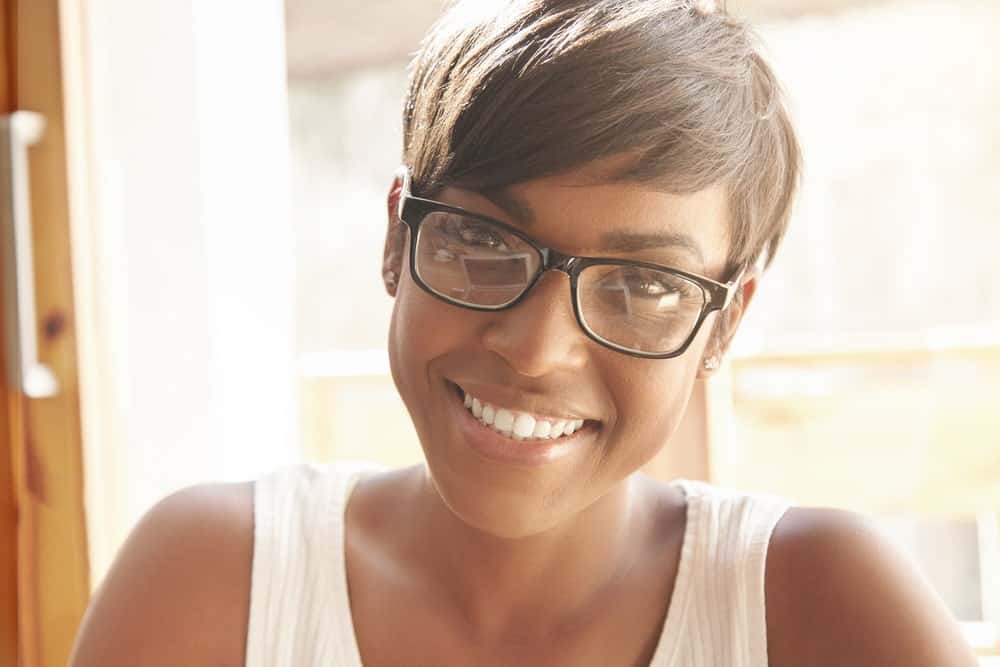 The excellent thing about shorter hairstyles is that it is easily made to look different with a slight alteration. A pixie cut with a longer front to make it look like a bang changes the look of the hairstyle entirely.
9. Choppy boy cut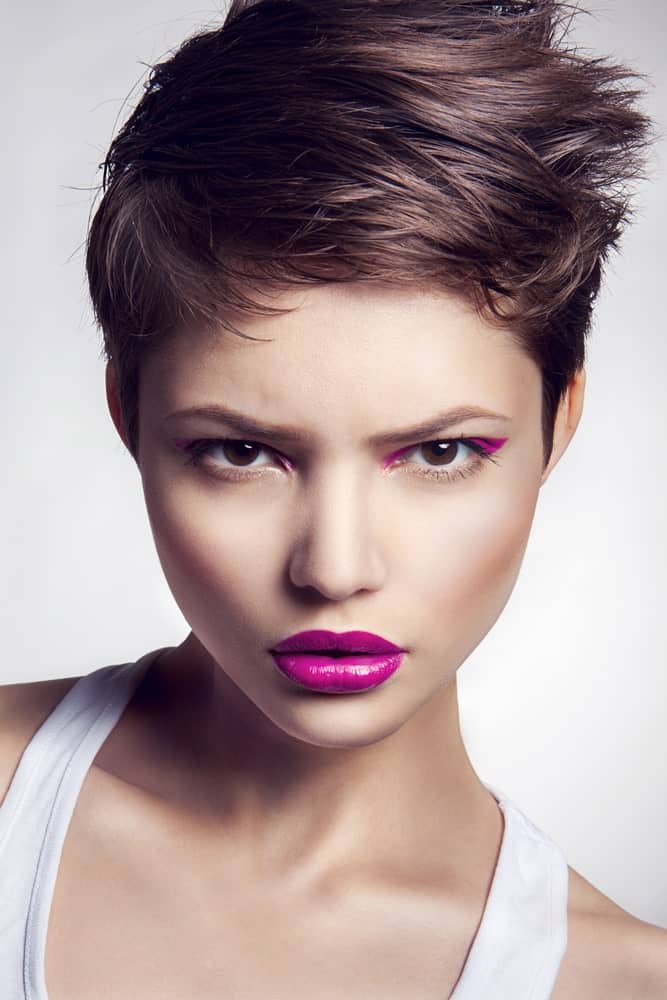 A very short haircut with choppy layers can look like you have come straight of the runway. Keep the front layers longer than the back and push them forward to make the look even more wow. If you want to tone it down for work or a formal, also tuck the front layers elegantly behind your ears.
10. Mullet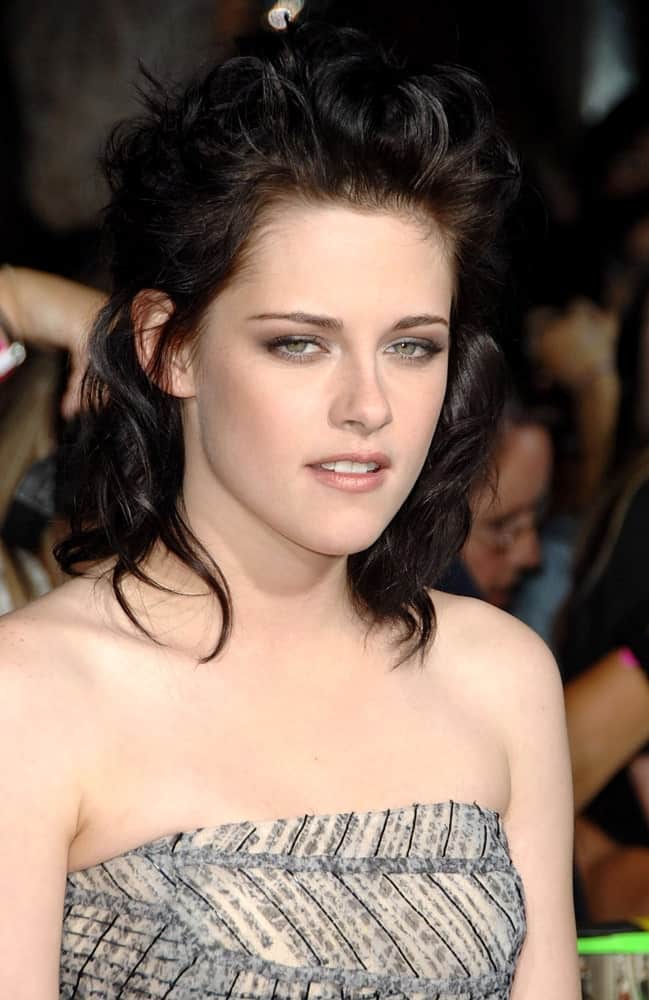 While this style reminds us of those horrific short top, really long bottom styles years ago the new take on this style is not anything like its former version. Keep the sides and top only slightly shorter than that of the bottom, which should only come to the middle of your neck.
11. Really short bob with messy layers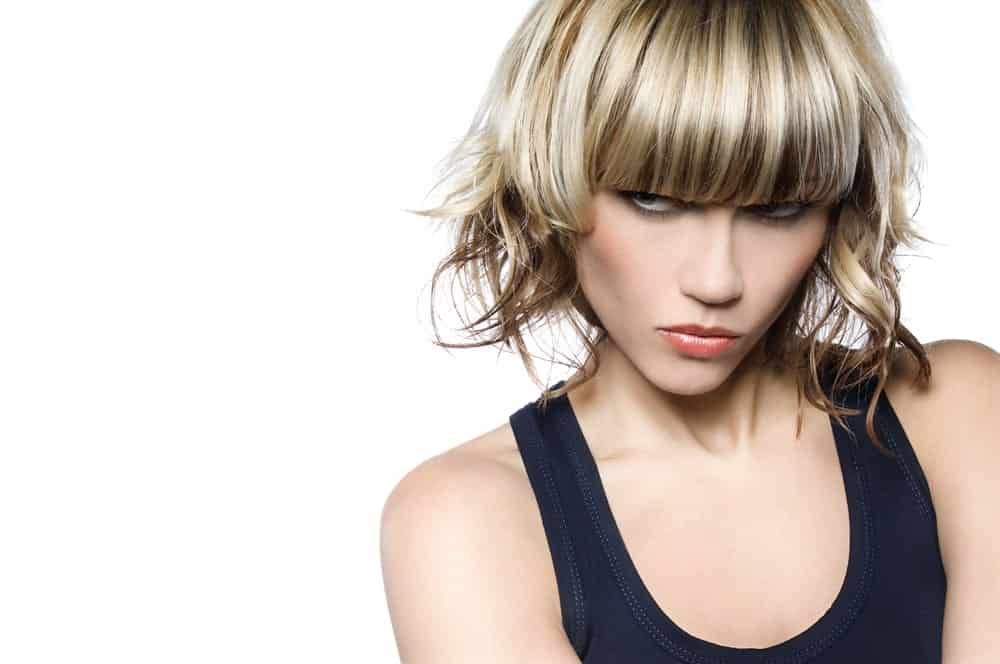 Take your bob to the extreme by keeping the front layers only chin length. Keep the color light and keep the layers choppy to frame the face. Add light curls to make the haircut look soft.
12. Short cut with short fringe and sides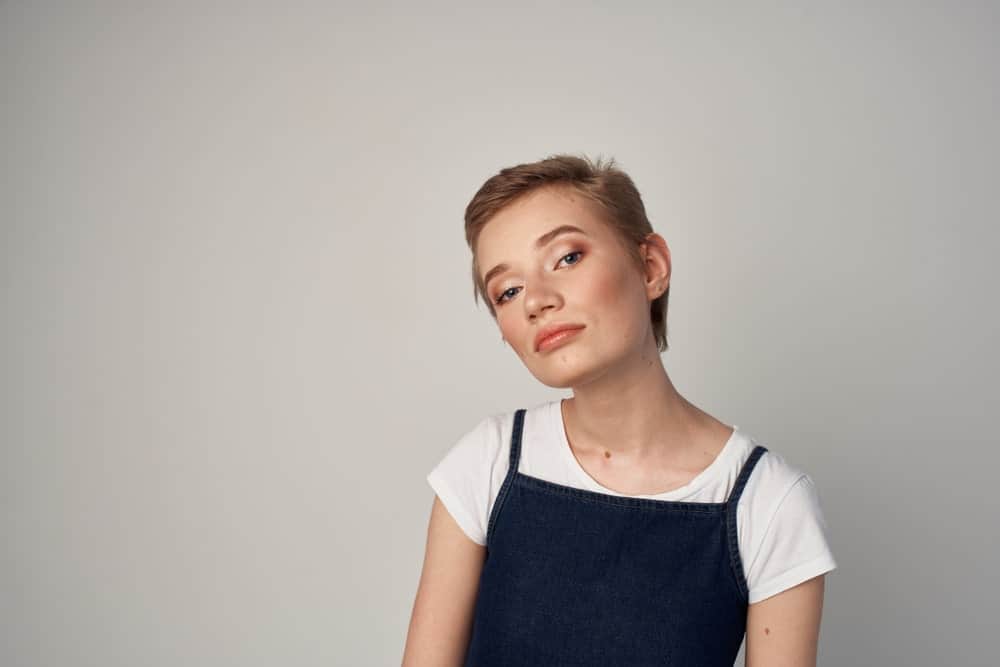 Oval shaped faces really suit short haircuts with barely-there short bangs. Keeping the sides short will really show off your facial features while slight layers on the top add texture and allow you to get creative.
13. Stacked wedge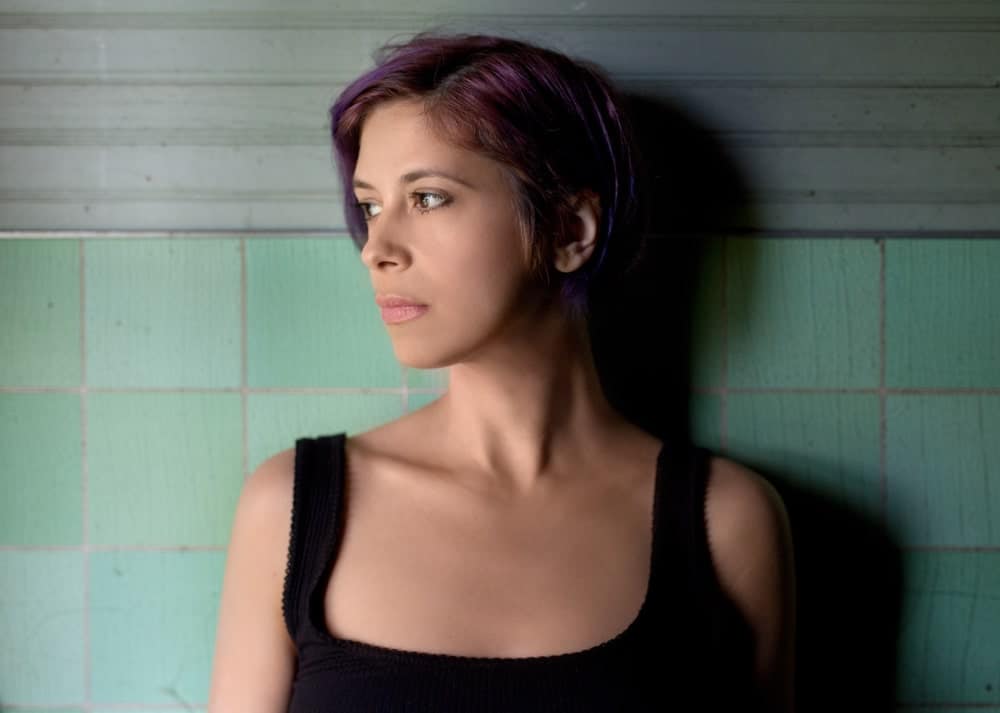 Wedge cuts are reminiscent of the sixties. This cut looks a lot like a bowl cut with soft bangs and layers to modernize it. This haircut is best for straighter hair types, but they will also look good with soft waves or curls making this look very versatile. Shorter layers at the back and longer ones at the front also aid in adding depth.
14. The asymmetric pixie cut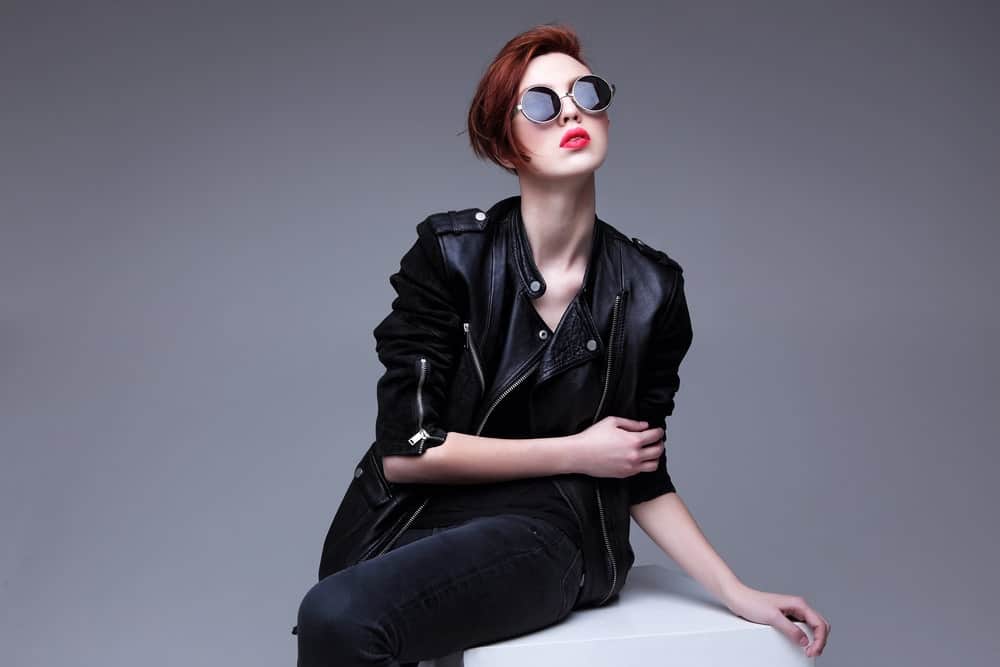 Turn up the fire on your pixie cut by cutting the fringe in an asymmetric fashion. Keep one side of the fringe shorter than the other. Make the hairstyles even more interesting by adding paste rainbow colors on a light grey base.
15. Buzzcut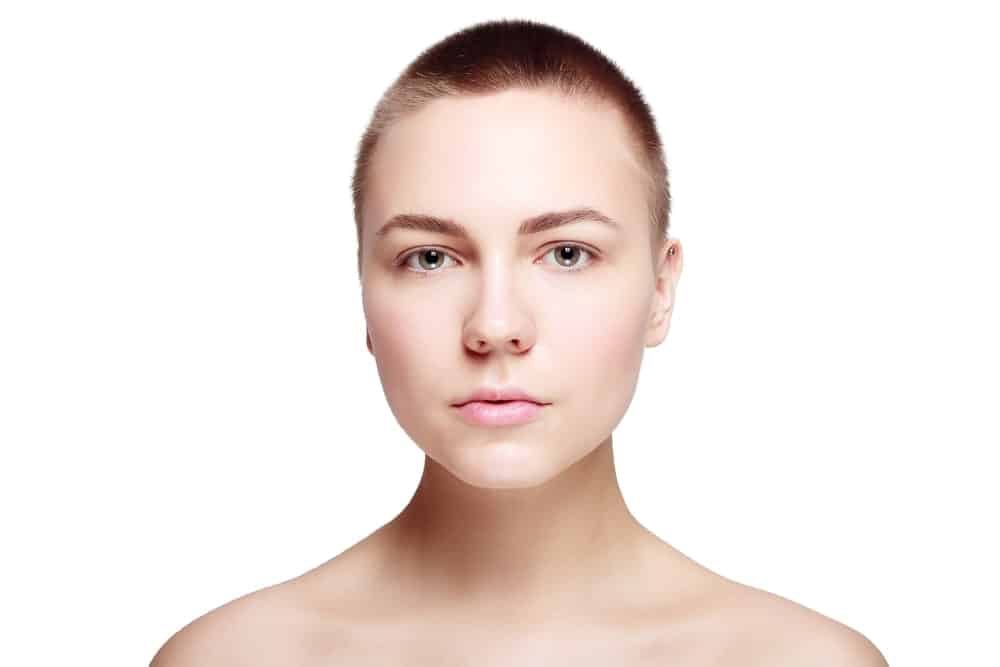 Shaving all your hair off is a real statement piece. Take a razor to your head and let your facial features do the work. Add more personality to the buzzcut by fading the sides. The good thing about this haircut is that zero styling is required.
16. Razored bangs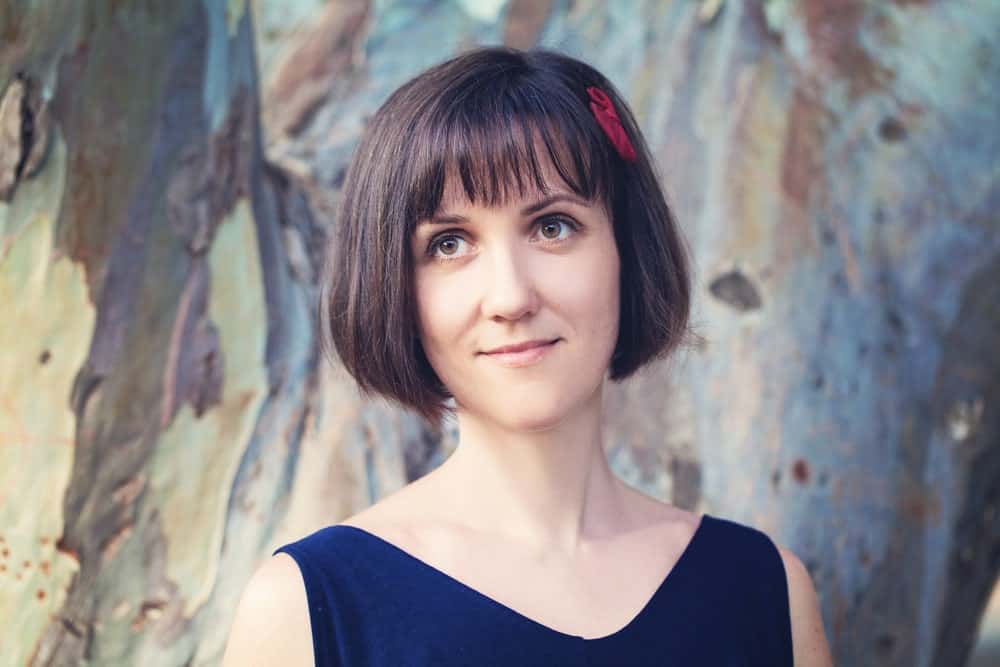 Take a bob and add edgy layers with heavy contour and a sharp silhouette to make your hair really stop the show. Keep the bangs long and sleek with texture and choppy layers at the crown to add balance to the look.
17. Creased pixie
Keeping your pixie low cut helps add depth and a lot of density. It is essential to keep the volume on this hairstyle low to stop it from looking like a toupee. Add highlights close to the base color, and you have a chic hairstyle that requires minimum styling.
18. Pixie with disconnecting bangs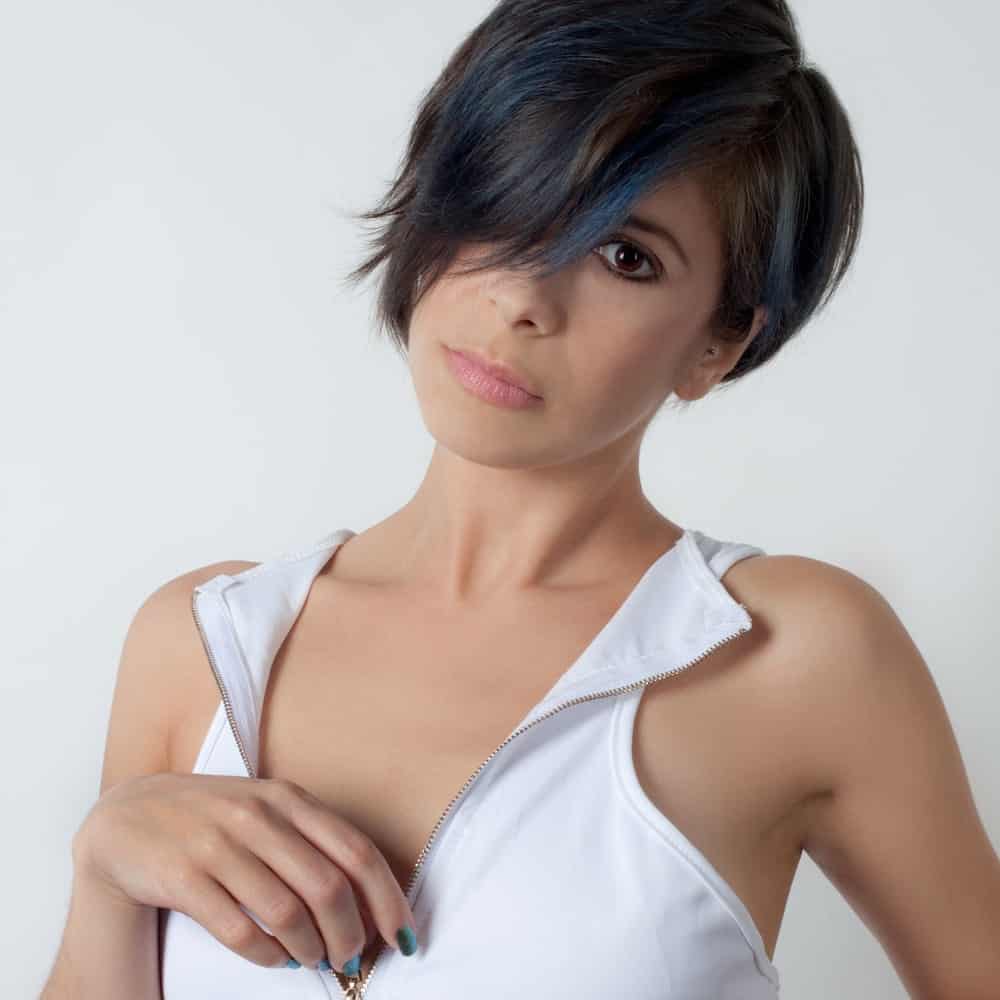 Try keeping your pixie cut shaggy with softly trimmed temples and a long sweeping fringe and back. This allows the ordinarily severe and sharp looking pixie cut to look softer and fluffier.
19. Lived in pixie 
This hair is achieved with point cutting using a razor. The way the hair is cut provides a lot of movement as well as texture. When getting this cut make sure your hair is kept a little bit longer than you would keep it in a traditional pixie cut.
20. Graduated bob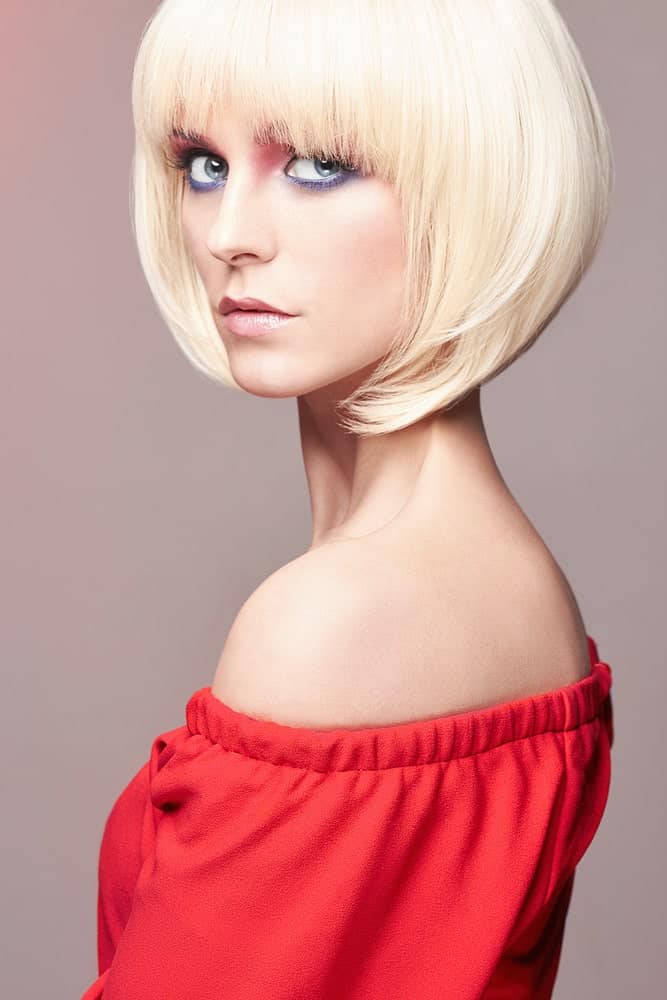 Add sophistication to your look by opting for a simple A-line graduated bob.