Use these hypoallergenic and all-natural shampoos for your sensitive skin and forever say goodbye to harsh products that lead to allergic reactions and sensitivities.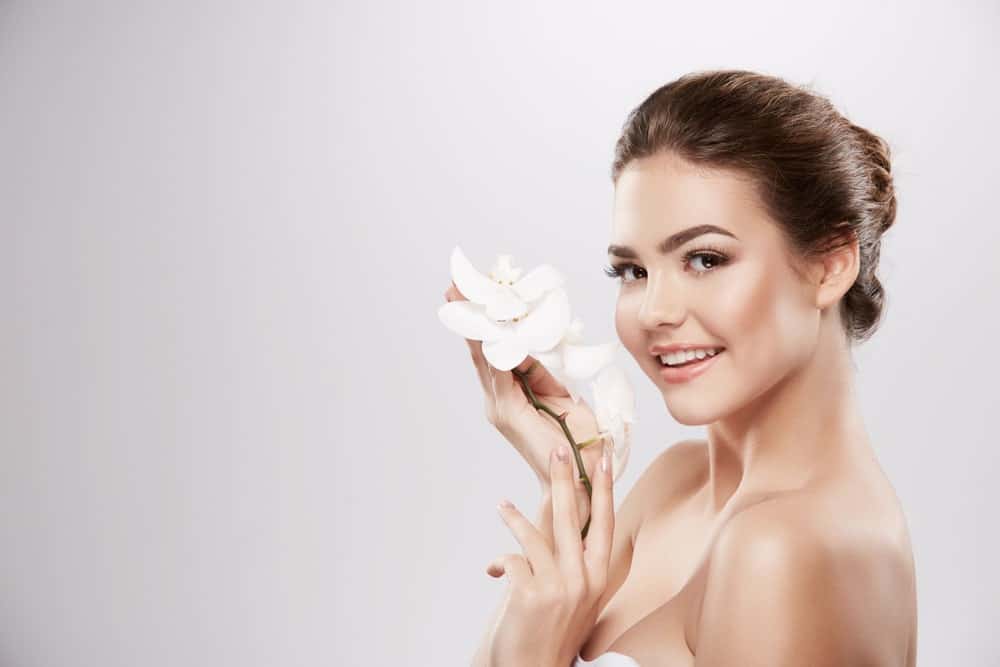 Stress, having a dry skin, and exposure to pollution leads to a sensitive skin or scalp. Another factor that leads to an itchy and irritated scalp is the use of harsh products that make your skin even more sensitive. The best treatment and prevention for a sensitive skin is a good daily hair care routine.
Using a gentle shampoo for sensitive skin will restore physiological balance to the scalp. This also provides a pleasant cleansing experience.
If you have sensitive skin and want to find the right shampoo to use, check out our list of top shampoos below.
1. Cleure Hypoallergenic Shampoo
If you are someone who regularly battles rashes and other breakouts as a result of sensitive skin, Cleure Hypoallergenic Shampoo is one product that is going to be incredibly beneficial for you. This product is created with great care to ensure that the user experiences no kind of irritation from its use. The shampoo is paraben free and sulfate free, thereby reducing the number of chemicals that you put into your hair.
This, however, does mean that the shampoo will later less than standard shampoos with harsher chemicals. The shampoo can be used with almost all kinds of hair. If you have any specific hair related problems such as dryness or an itchy scalp, this is a shampoo that can take care of it. Overall, this is one product that surely won't let you down, easily putting it in the list of the best shampoos for sensitive skin.
Pros:
Hypoallergenic Formula
Safe For Colored Hair
Cruelty-Free
Cons:
Makes Hair Feel Oily
2. Babo Botanicals Moisturizing Baby Shampoo And Wash
Babo Botanicals is a brand that prides itself on offering some of the safest shampoos and bath products that are specifically designed for sensitive skin. If you have trouble with most shampoo brands on the market, this is one that can help you out. Traditionally, this particular product is intended to be used on kids but works just as well for adults.
The fact that this was designed for kids is a huge positive for those with sensitive skin since it means that the shampoo has far fewer chemicals than most products on the market. The product is plant based and is considered to be one of the top choices within this category.
Pros:
Can Be Used For Kids
High Safety Grade
Fresh Scent
Cons:
The strong scent can irritate those with sensitive noses
3. Nurture My Body Organic Everyday Shampoo
Organic shampoo is the best shampoo for sensitive skin. Because of the attention that is paid to its formula, one can be assured that an organic shampoo will have the least amount of chemicals as possible. If you are on the lookout for a good product that is all natural, this is the one to go in for. The product doesn't contain parabens, sulfates or any of the popular chemicals that are commonly used in shampoos.
Because of how gentle this shampoo tends to be, it can be used on a regular basis. Because of the lack of chemicals, this shampoo takes a lot more time to properly get out any grease that is building up in the hair. The product does come with a money back guarantee from the manufacturer in case you don't like the product or aren't satisfied with its effectiveness.
Pros:
All Natural
Sulphate And Paraben Free
Gentle
Cons:
Harder To Cleanse Hair With
4. Earth Science Shampoo
If you are on the lookout for a shampoo that won't irritate your skin and scalp and is effective at the same time, this product from Earth Science is the one to go in for. The brand only has products that are 100% vegan, and they try to keep their products as chemical free as possible. This particular one was specially designed for those who have sensitive skin and need a product that can properly cater to that need. The product is filled with natural goodness and extracts from plants that are known to improve the hair texture and quality. This shampoo works well for those who have any kind of treated or colored hair but does tend to dry out the hair after repeated uses. Because of that, this shampoo is not ideal to be used on a daily basis.
Pros:
Chemical Free
Natural Ingredients
Specifically Made For Sensitive Skin
Cons:
Higher pH level
5. DHS Clear Shampoo
The DHS Clear Shampoo has no dye, no fragrance, and everything that you need to keep your hair clean. This particular product is incredibly mild and doesn't have many chemicals in it. The DHS Clear Shampoo is specifically designed for those who have sensitive skin and who want to keep their hair healthy and hydrated.
If you are someone who has bad reactions to any kind of scents of dyes in products, this is the one that you can opt to go in for. The product does, however, have a few ingredients which, in rarer cases, people can be sensitive to. For those who have a mild sensitivity to certain shampoos, this is something that could work well for you.
Pros:
No Smell
No Dye
Natural Ingredients
Cons:
Not Ideal For Those With Extremely Sensitive Skin