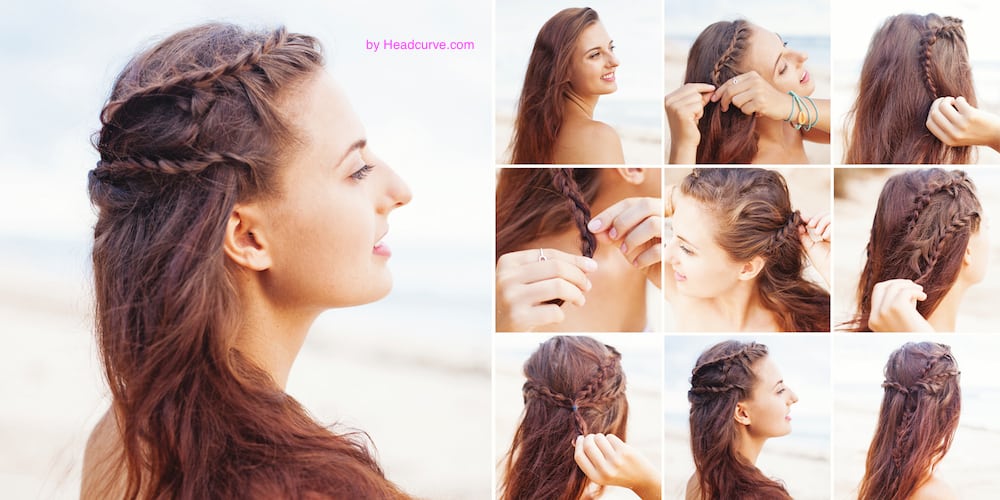 When you want that classical, but casual beach braid effect, go with this Greek beach style braided hairstyle.
These braids involve 3 separate set of 3-strand braids loosely pulled back and combined into one at the back.
The entire tutorial is above, but we break it up into individual steps below.  Here it goes.
Step 1: Let your hang down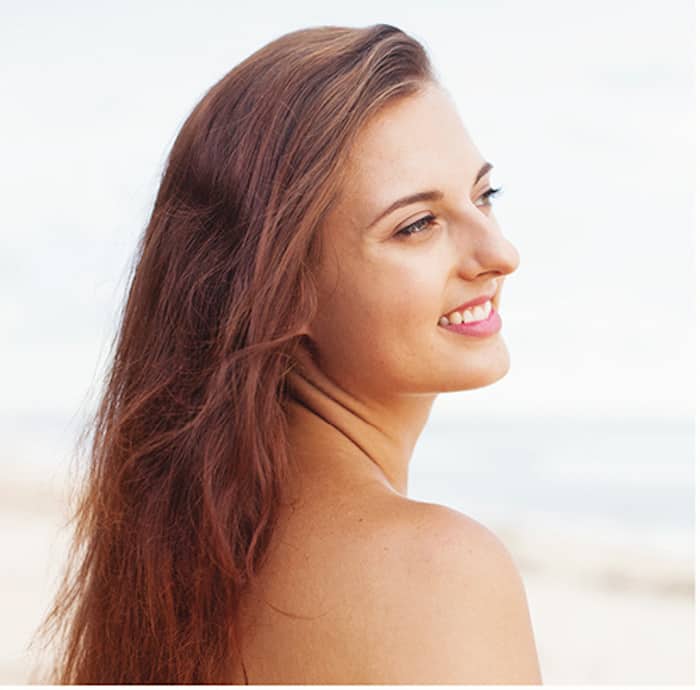 The starting point is letting your hair down.  Yeah, that's pretty easy.
Step 2:  Braid #1 – the hairline braid

The second step is to apply a 3-strand braid to your bangs along your hairline as shown above.
Step 3: Complete braid toward the back

Complete the first braid (hairline braid) around to center back of head.
Step 4:  Tie off braid 1 (so it doesn't unravel)

Cinch off the first braided strand so it doesn't unravel.
Step 5:  braid strand on other side of head

Create braid with 3 strands above the ear on opposite side of head around to center back.
Step 6: Do lower braid under hairline braid

Create third braided strand from above ear around to center back of head.
Step 7:  Tie all 3 braided strands together at rear

Tie all 3 braids together letting the combined form a low ponytail.  Note that you don't want the braids pulled back too tightly.
Finished Look – Side View

The finished look will have two loose braids on one side and one braid on the other.
Finished Look from the Back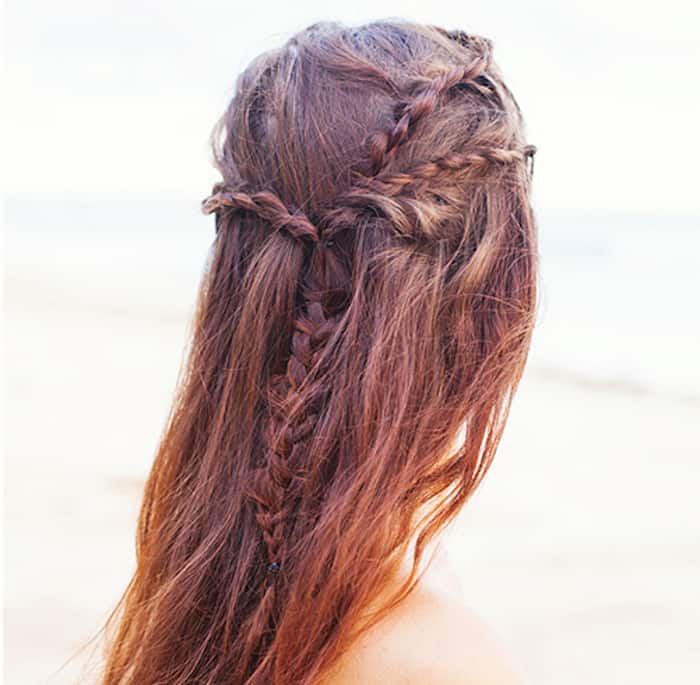 It's a subtle, casual type of braid that's very easy to do… so easy you could do it yourself without a mirror at the beach.