Maintain the vibrancy and good health of your dyed hair by using only the best hair conditioners for color-treated hair and following a good hair care routine.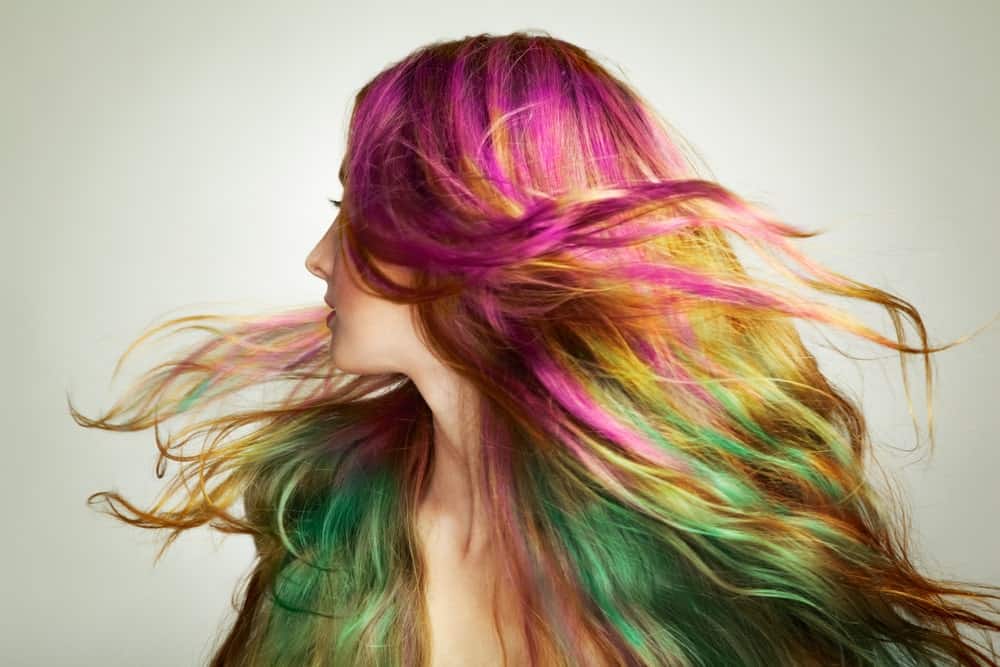 We all know that hair dyeing process often results in damaged hair which is why extra attention needs to be given to colored hair. While color-treated hair looks gorgeous, it may not after a while, if not properly taken care of. This is precisely the reason why women with dyed hair rely heavily on all sorts of hair products. The vibrancy, intensity, and health of your hair can be maintained if you use good-quality hair products.
The first step to maintaining the quality of your color-treated hair is by choosing the right shampoo and conditioner. Along with the type of shampoo you use, it is crucial to also focus on the brand of the conditioner you use. A classy conditioner can be a source of several hair benefits such as making your hair smooth and soft.
If you are confused about the type of conditioner you should go for, here are some great options to choose from. Have a look at the list of the best conditioners for colored hair we have prepared just for you!
1. Amika Velveteen Dream Conditioner
If you live in a region where humidity is usually high and it can have a severe impact on your hair, this is the shampoo you should go for. With Amika Velveteen Dream Conditioner, humidity won't stand a chance to ruin your gorgeous colored hair. After a few weeks of its use, you will observe your hair becoming softer and smoother than ever before.
The conditioner helps bring back the lost moisture and strengthen your hair locks. The hair product owes its brilliance to its power-pack nutrients such as omega fatty acids, folic acids, and vitamin E.
2. Christopher Robin Volumizing Conditioner with Rose Extracts
One of the common problems that every woman with colored hair faces is hair fall. This is usually because of the side-effects of hair dye since a lot of chemicals are used in the dyeing process. If weak hair is the current issue you are struggling with, there is no better shampoo and air conditioner than Christopher Robin Volumizing Conditioner with Rose Extracts.
Use the amazing conditioner after washing your hair with Christopher Robin Volumizing Shampoo with Rose extracts and you'll be taken aback by the boost it will provide to your hair.
3. Rita Hazan – True Color Conditioner
This color-protecting conditioner is all you need to add shine to your faded hair color. This is no less than a magical hair potion as it helps eliminate buildup without ruining your hair tone.
The end result?
Shiny, bouncy hair!
Ever wondered what makes this conditioner tick? Its special ingredient – Japanese Camelia oil! This is a miraculous ingredient that helps elevate luminosity to hair strands. An added benefit is that it protects hair from dangerous UV rays.
4. RedKen – Color Extend Conditioner
Anyone who uses RedKen's Color Extend Shampoo and conditioner never stops complimenting about its color-boosting powers. All those women out there, who think their dye is fading away, switch to RedKen – Color Extend Shampoo and Conditioner right away. Trust us, you will stop complaining about your hair problems; it's that good!
Besides locking in color intensity, this amazing conditioner helps make hair shinier, smoother, and oh-so-manageable. And the product also smells nice and soft!
What else could you ask for?
5. Pureology Hydrate Conditioner
Experts suggest that sulfate-free formula is something that one must look for when searching for the best color-safe shampoo and conditioner. And luckily our list features one such conditioner, which is, none other than Pureology Hydrate Conditioner.
Pureology believes in "healthy, beautiful hair without harming the environment" . Their extract is vegan, nutritious, and of course, sulfate-free.
This lightweight, silicone-free conditioner helps replenish your fine hair with moisture and detangles the knots, if there are any. All of this is achieved through the combination of nourishing ingredients – green tea, jojoba, sage, peppermint, and corn mint essential oil.
6. Virtue Recovery Conditioner
Virtue products are known for having wondrous Alpha Keratin 60ku which is similar to the keratin that is naturally produced in the scalp.
The conditioner helps soothe the hair cuticles by adding in much-needed hydration. This elevates the color vibrancy and brilliant shine to your hair. With each use, the conditioner will eliminate frizz. To make the most of this out-of-the-world formula, make sure to use Virtue Recovery Shampoo and Conditioner duo.
Although it comes with a steep price tag, this rich, luxurious extract is absolutely worth it!
Give it a try to believe us.
7. Sachajuan Color Save Conditioner
If you want to maintain your hair color, but you live for that head-turning bounce, look no further than Sachajuan Color Save Conditioner. Formulated from ocean silk technology, this color-protecting formula is specifically designed to prevent hair color from stripping away. This quality stuff also includes ingredients that protect hair from damage caused by harmful UV rays.
Hairstylists and experts suggest washing your hair using lukewarm or cold water and then massaging a small amount of Sachajuan Color Save Shampoo and Conditioner into the hair locks. Let the conditioner sit for a minute or two before rinsing it off.
Avoid washing your hair with piping hot water as it opens the cuticle and results in color fading – and that's probably the last thing you want to happen to you!
8. Nexxus Color Assure Conditioner
Have you recently got a dye job done? If it's a yes then surely you would want your hair color to last for a long time, right? Don't worry, you don't have to follow a complex hair regimen to ensure that. All you have to do is get a color-protecting conditioner. A wise option is to invest in Nexxus Color Assure Conditioner.
This revitalisant helps protect essential proteins in your locks whilst enhancing its color intensity at the same time. Infused with an unmatchable blend of elastin protein and quinoa, this color conditioner maintains the vibrancy and softness of your hair after every wash.
9. Biolage R.A.W. Color Care Conditioner
If you are on the lookout for an organic conditioner for your color-treated hair, Biolage R.A.W Color Care Conditioner is a great choice. Both the shampoo and conditioner boast 98% natural ingredients, strictly avoiding the use of harsh chemicals like silicons, parabens, and sulfates. And for your information, this formula is vegan as well!
Use this revitalizing conditioner after every wash with a color-safe shampoo and you will see your hair soft, fresh, and shiny. The two vital ingredients that these conditioner features are coconut milk and meadowfoam, making it an awesome hair conditioning formula.
10. Neutrogena Triple Moisture Daily Deep Conditioner
Say goodbye to dry, damaged hair by opting for Neutrogena Triple Moisture Daily Deep Conditioner. Prepared from naturally-derived ingredients, this rich, creamy formula is the best solution for all color-treated hair problems. But mainly, it treats dry, dead hair locks.
Take a dime-sized amount of the conditioner and gently massage it through the ends of your hair as that's the most damaged part of the hair. Let it sit for a few minutes before rinsing it off with cold or lukewarm water.
Pick any of these wholesome, color-protecting conditioners and restore the health of your colored hair in no time!