Epic collection of all types of hairstyles for women that we voted to be the best hairstyles for women today. Get all kinds of great ideas and styles for your next cut - includes many A-list celeb women.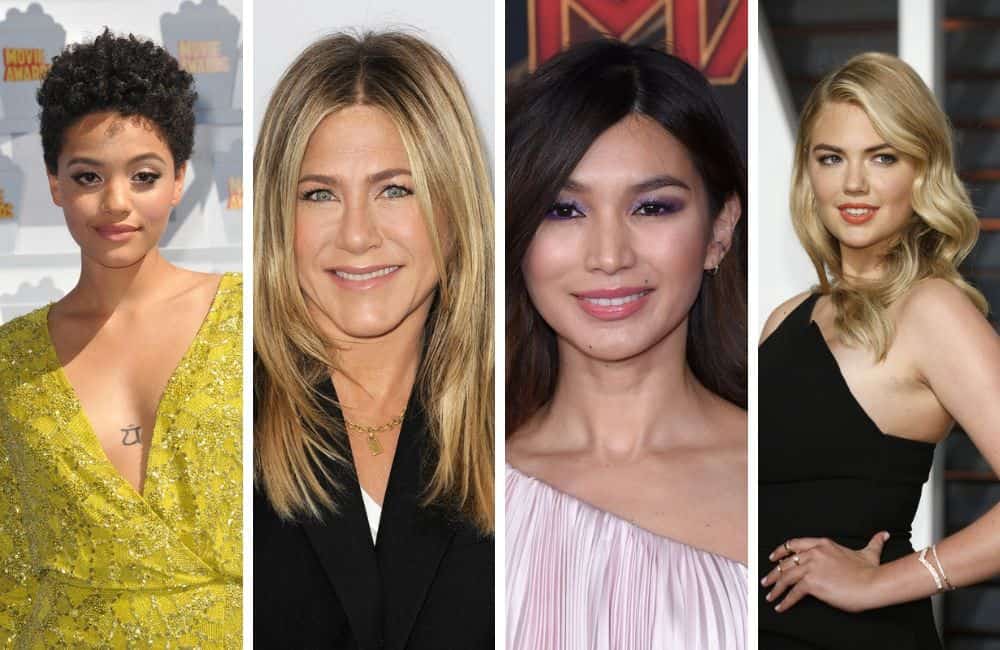 Here it is… the long-awaited list of what we consider the 50 best hairstyles for women.  Enjoy!
1. Long wavy blonde hair with bangs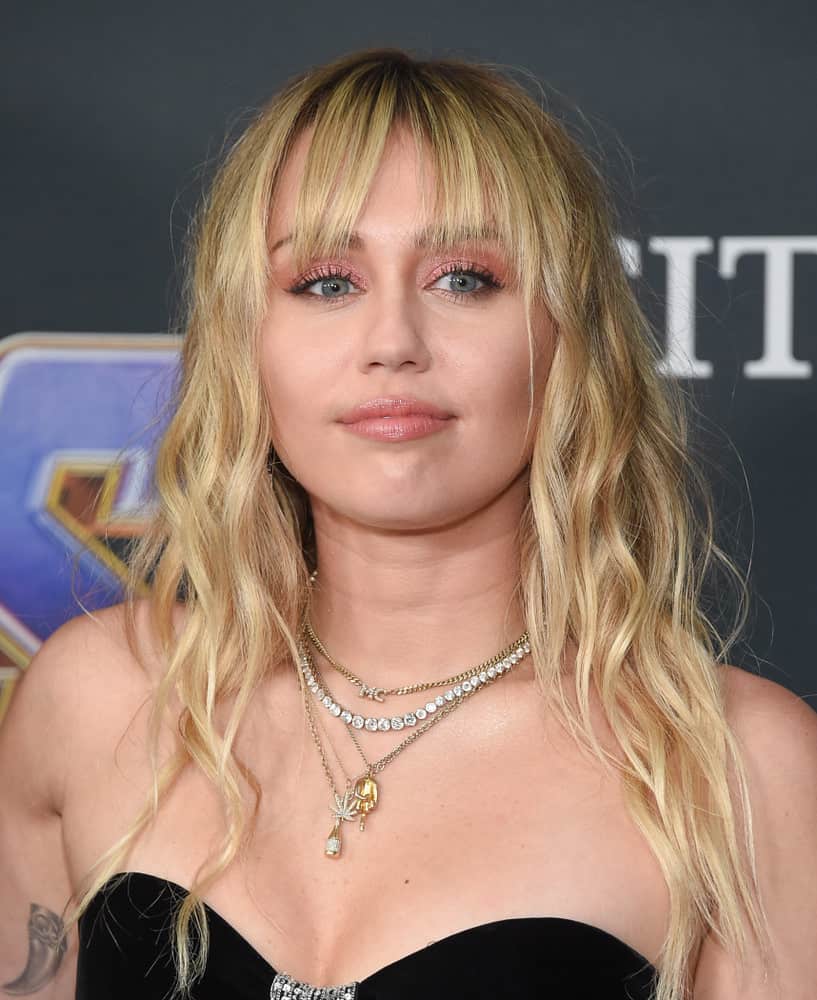 Miley Cyrus went from a brunette to a wavy blonde haired girl with bangs. Long wavy hair with bangs is stylish because it's flattering for many face shapes, and it was touted first by the young celebrity in 2019. If you have long blonde hair with bangs, make it wavy too!
2. Shaggy bob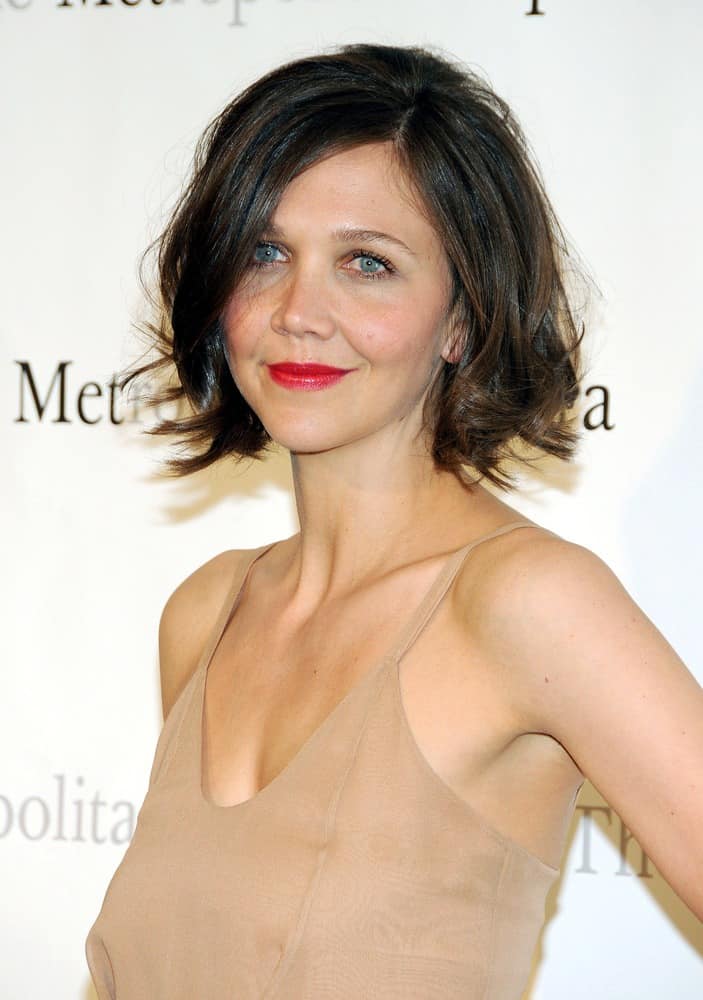 Maggie Gyllenhaal went all out with her shaggy bob. Apparently, she wanted to revisit her earlier hair days for a throwback! The shaggy bob is becoming more popular because it gives a sexy edge to an old-fashioned hairstyle.
3. Long hair with bangs at eyebrow length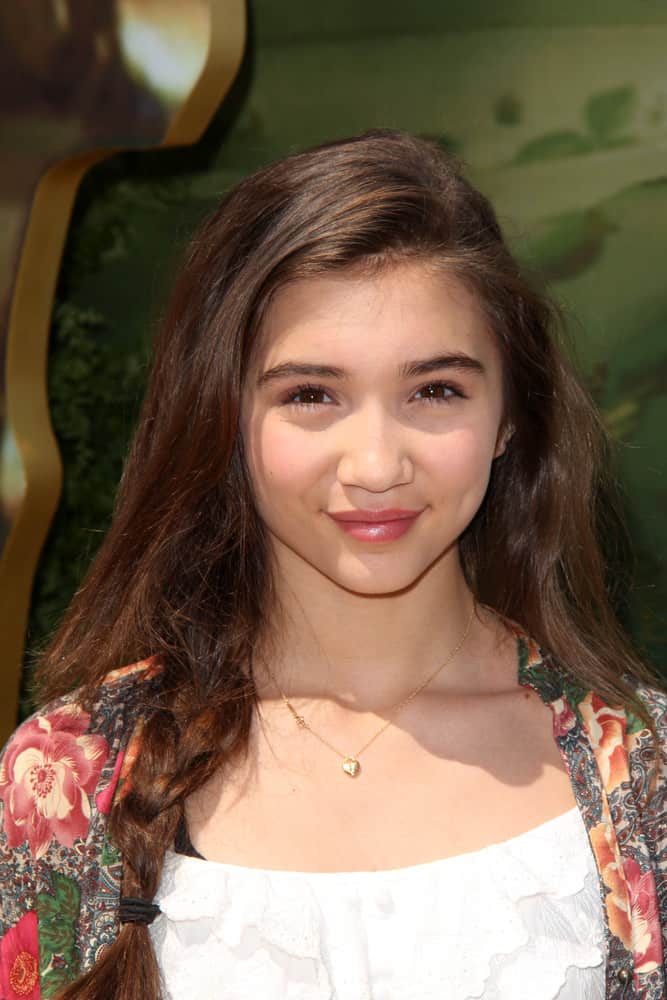 Rowan Blanchard always sported her pixie cut, but she had something different in mind for 2019. She now sports long dark hair with eyebrow length bangs, and she's always posing beautifully for the next event. Bangs are now back in, and giving your bangs and uneven length is even more popular.
4. Waist Length Braids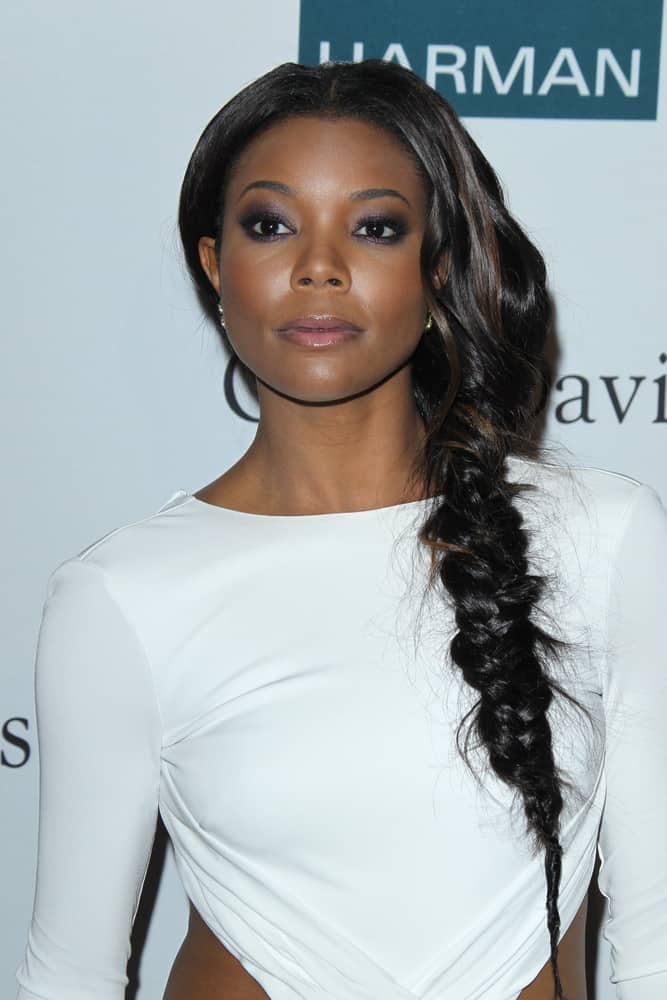 Gabrielle Union used to sport a pixie cut, but she made an appearance at the Kid's Choice Awards, aired on Nickelodeon with waist-length braids. She chose the right style for her young audience, and it was popular because she found a way to connect with them. Additionally, braids are a sign of strength.
5. Elegant low pony tail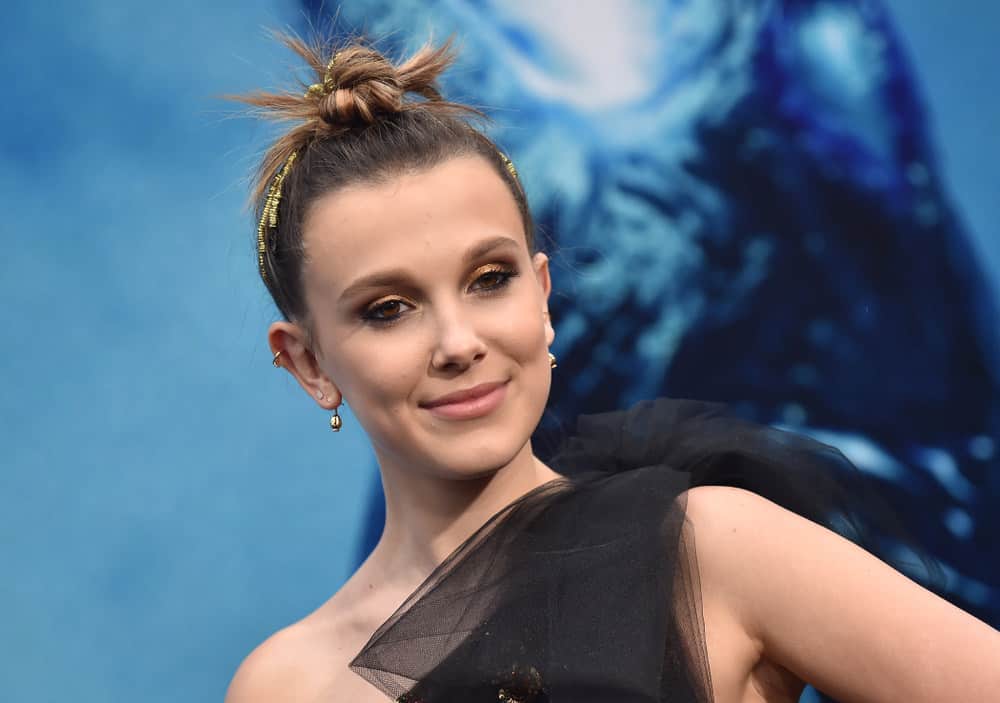 Millie Bobby Brown, a star from the hit show Stranger Things, took to the red carpet this year with an upstyle do. Slick in the front, high in the bac. She may look all business, but the messy updstyle bun is whimsical and fun..
6. Long braids
Long blonde braids against dark skin as shown here is absolutely stunning.
7. Short Retro Hairstyle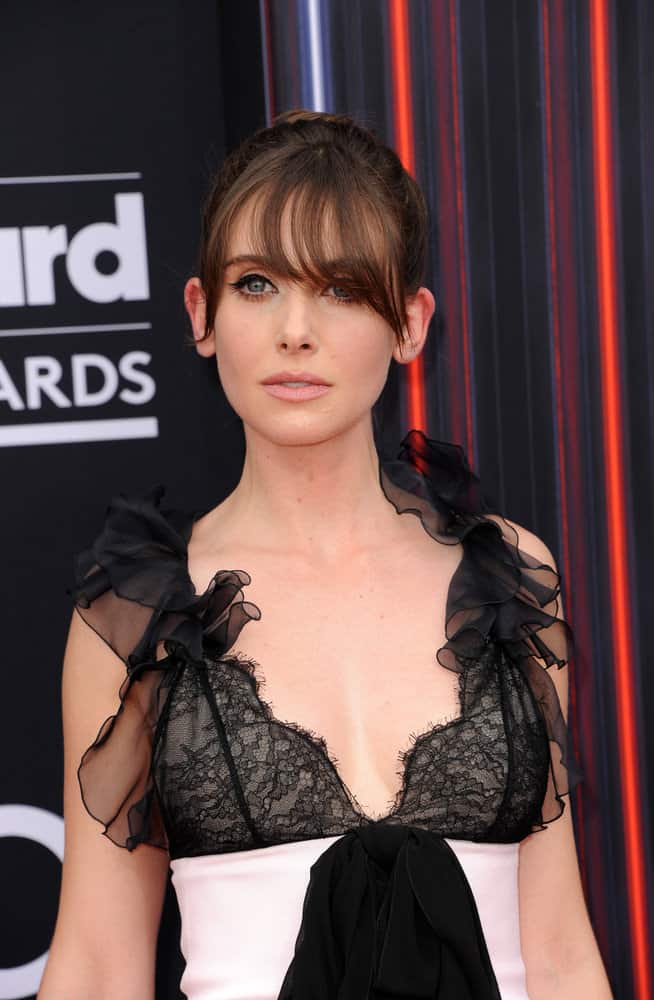 Alison Brie has been leaning towards a retro style, and opted to add long, straight-across bangs. She has gone from long to short, and back again over the years. This retro style is a fresh look for her, and she is encouraging ladies to bring back those classic retro styles.
8. Straight bob hairstyle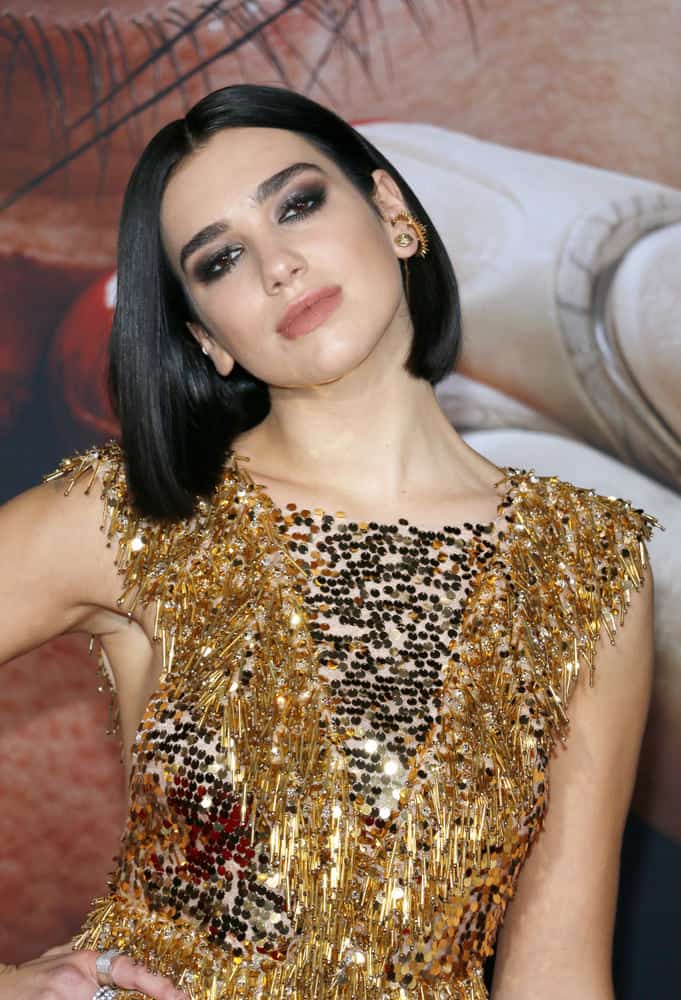 Have you seen Dua Lipa? Here she's sporting an elegant straight bob hairstyle. This bob style is becoming popular again.
9. Asymmetrical blunt bob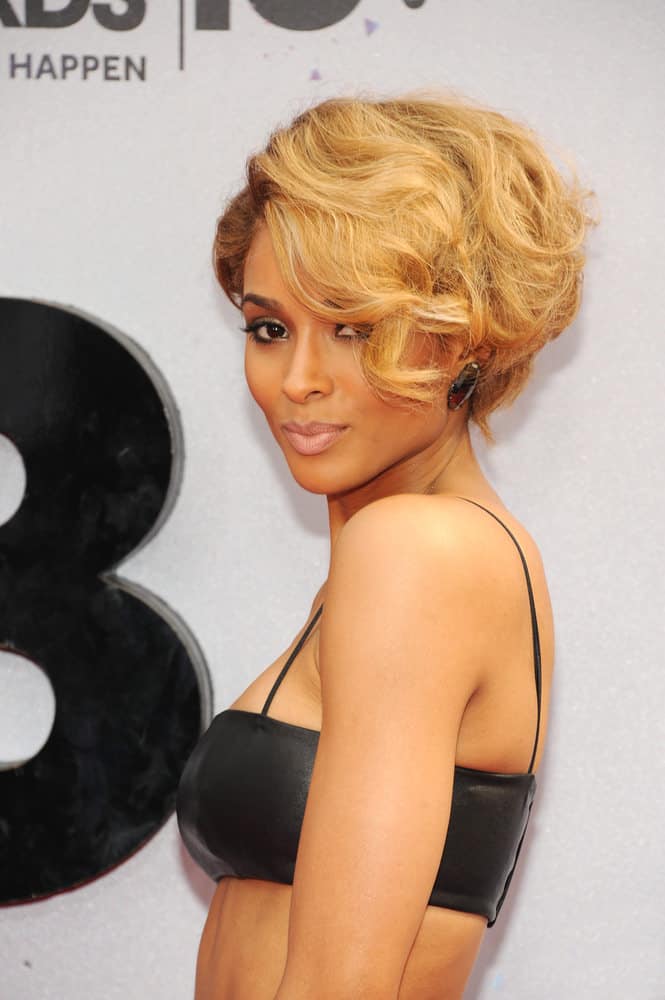 Ciara wowed the crowd at the BET Awards this year, when she arrived with her hair chopped above her shoulder. Ciara is noted as the first celebrity to make this move. Given that her hair has been known for long, flowing, and gorgeous, this was a big step for her. Doing hair cuts above the shoulder is popular for summer, and it's encouraging women who have always had long hair to try something new.
10. Tri-color hair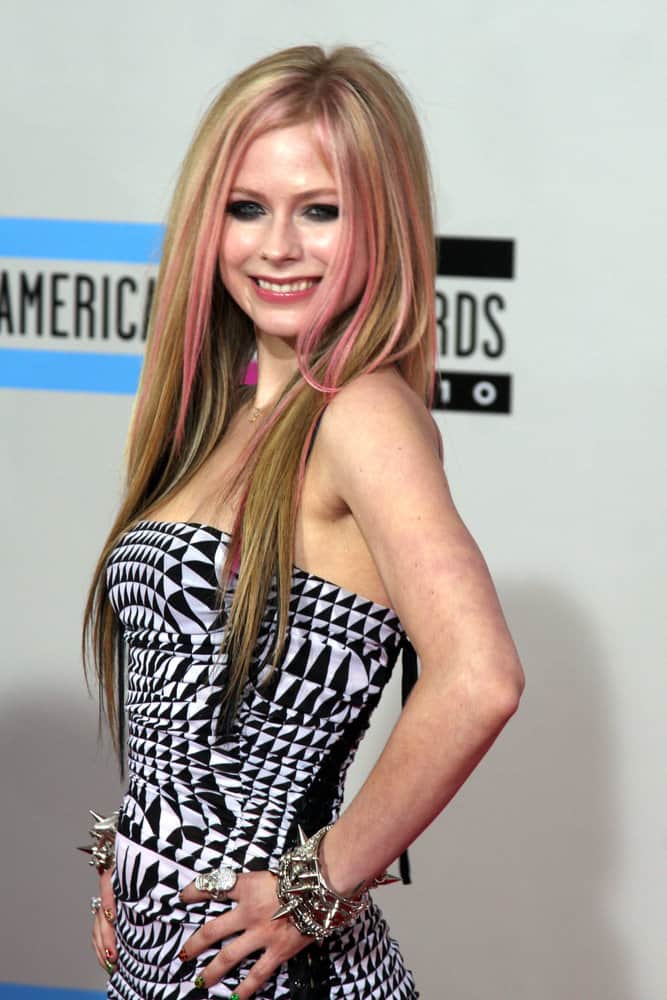 Avril Lavigne is always up for a change with her tri-color hair. The tri-color hair movement is becoming more popular now, spurring the sale of hair color kits that offer multiple colors including the rainbow style.
11. Straight, long with middle part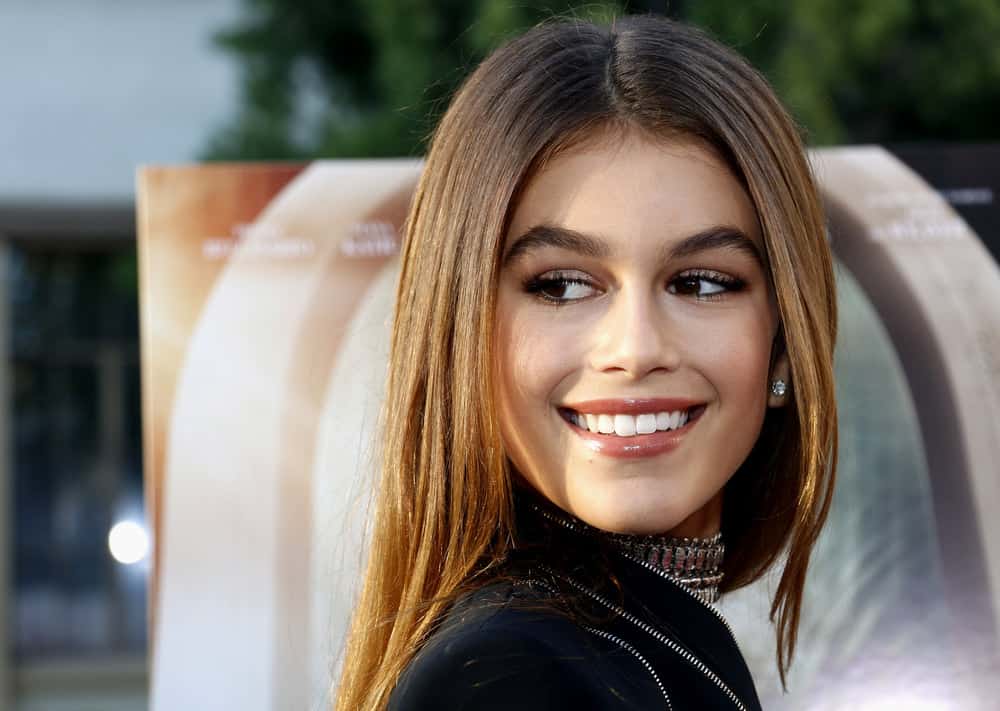 Kaia Gerber looks fabulous with her signature straight, long hair with middle part.
12. Long, layered bob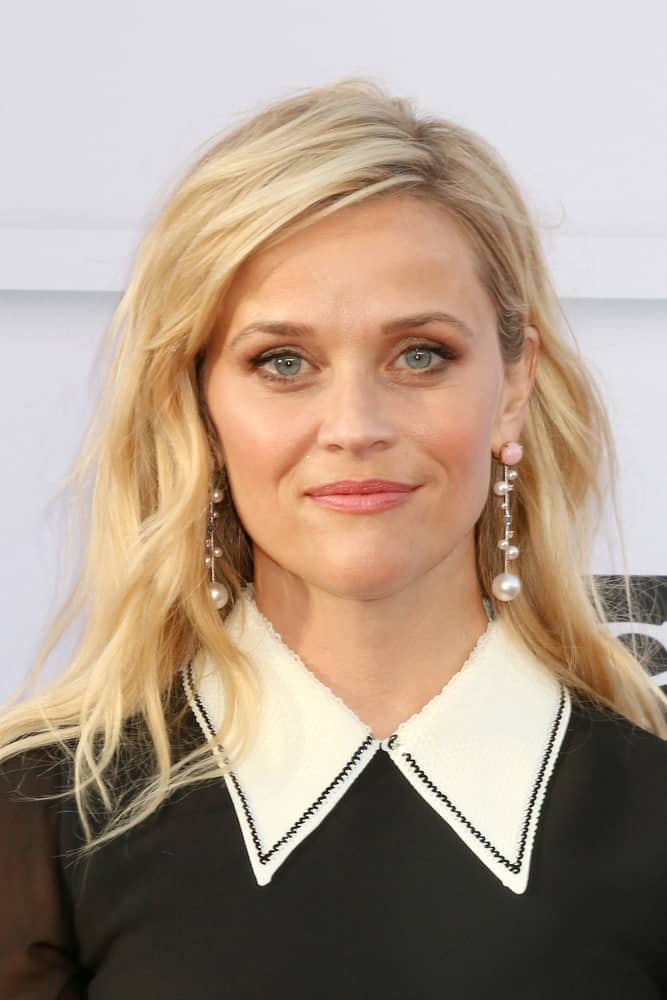 Reese Witherspoon is at it again with a gorgeous hairstyle change. A longer, layered bob is just what she needed for summer. Known for her blonde hair and stunning blue eyes, Reese never ceases to captivate. The long layered bob is popular this year, mainly because it's helped other women find a way to change up just long straight hair.
13. The Updated Shag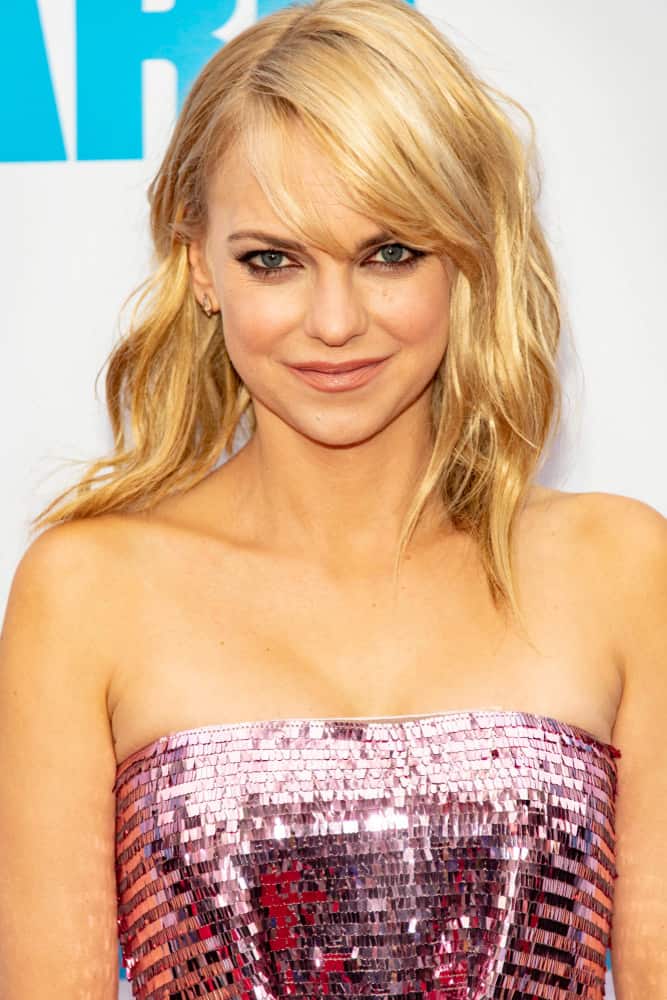 Anna Faris wears this updated shag, a new spin on the 70's classic hairstyle very well. This hairstyle is becoming more popular due to its low maintenance.
14. A 60's Flip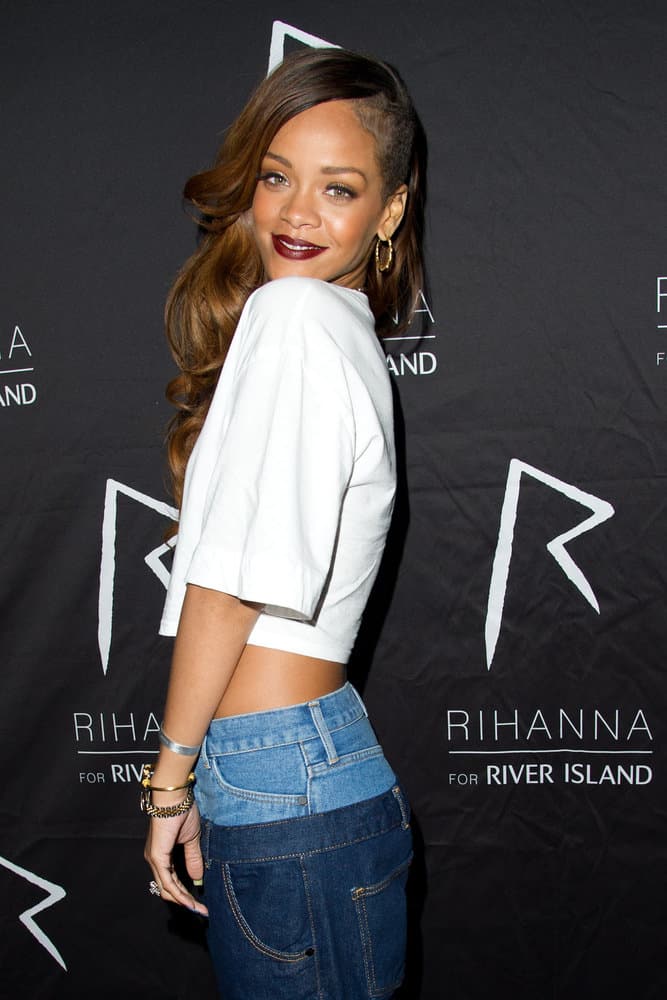 Rhianna is one of the hottest female vocalists today. Her dramatic change from her short hairstyles and updo's, to a 60's flip now has ladies wanting this hairstyle.
15. Frizzy curls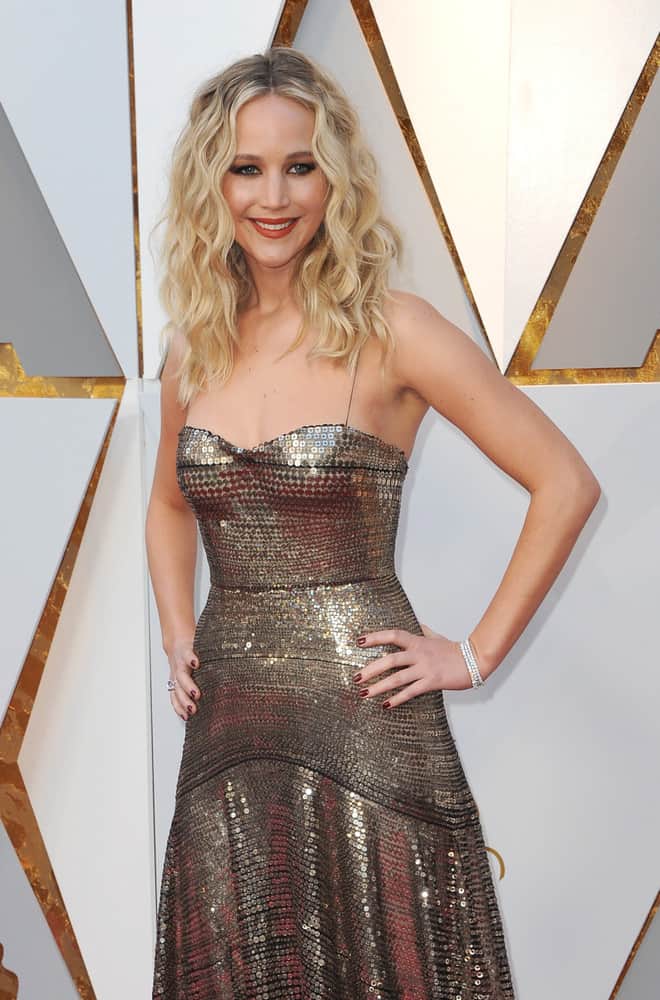 Jennifer Lawrence made waves in the Hunger Games, but those waves are still in her hair, with frizzy curls to compliment. This hairstyle is becoming more popular thanks to this modest actress. The long and frizzy curls can be dressed up or down.
16. Slept-in layers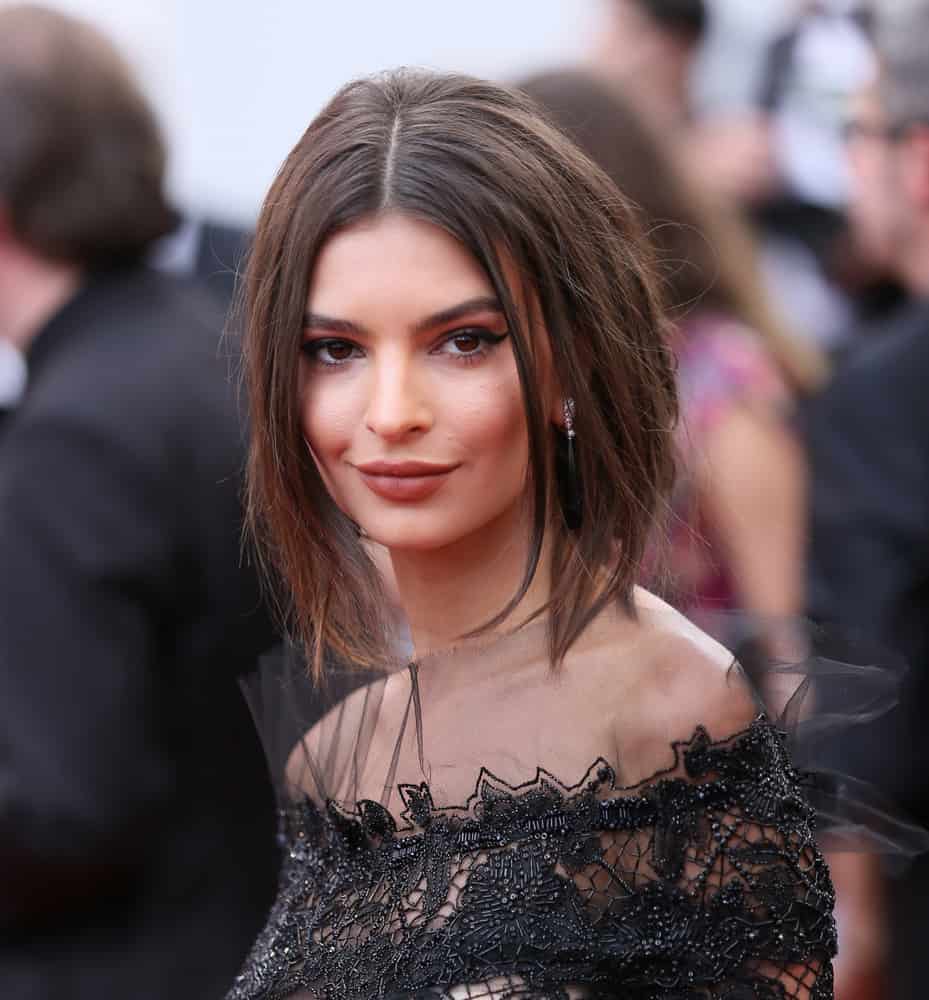 Emily Ratajkowski may have just rolled out of bed, but she wears the slept-in layers well. This hairstyle is popular these days mainly because of it's low maintenance approach. Moms can now feel free to just get up and go!
17. Brushed out layers and curls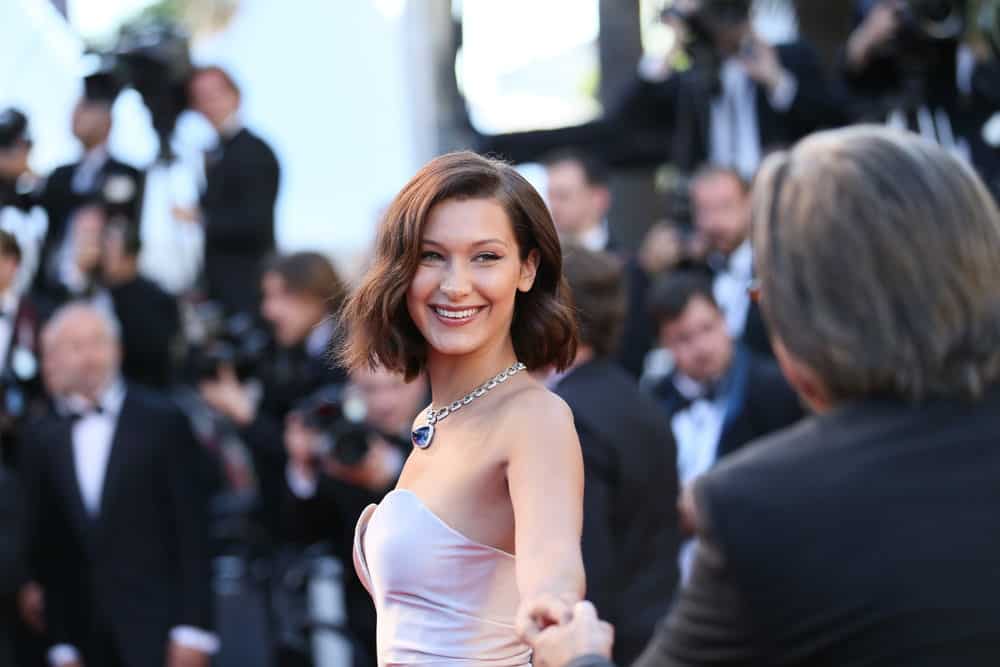 Bella Hadid has fine hair, and naturally, it's easy to get the look of brushed out curls and layers. This is another hairstyle that is popular because of its low maintenance care.
18. Elegant layers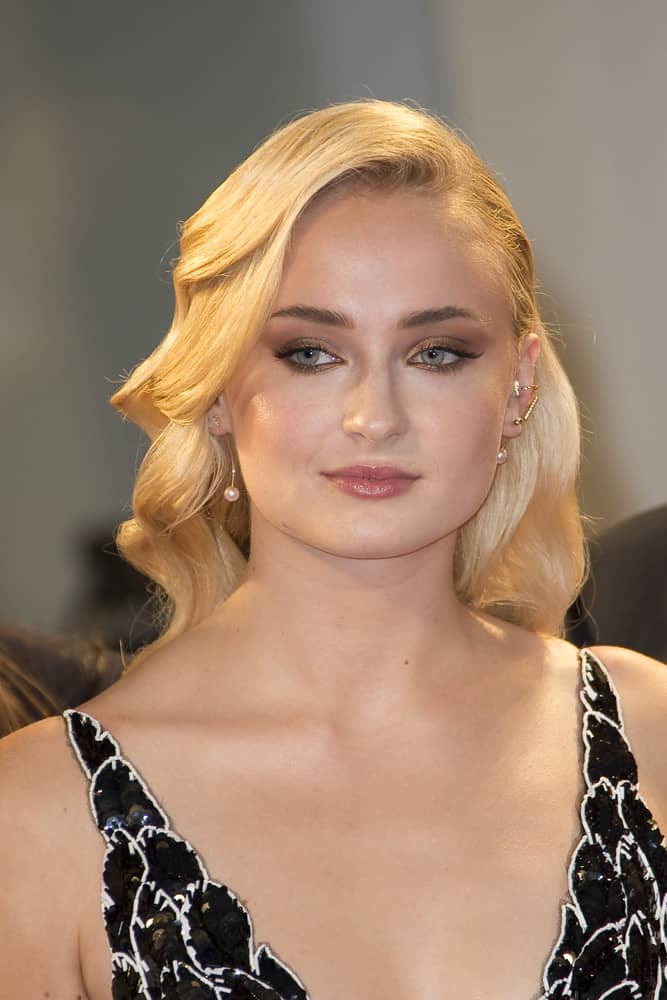 Sophie Turner's hair always has a soft look, but these cut layers makes her long layers look elegant for an evening out. The look of long, cut layers is becoming more popular, encouraging ladies with long hair to try something new and fresh.
19. 50's S waves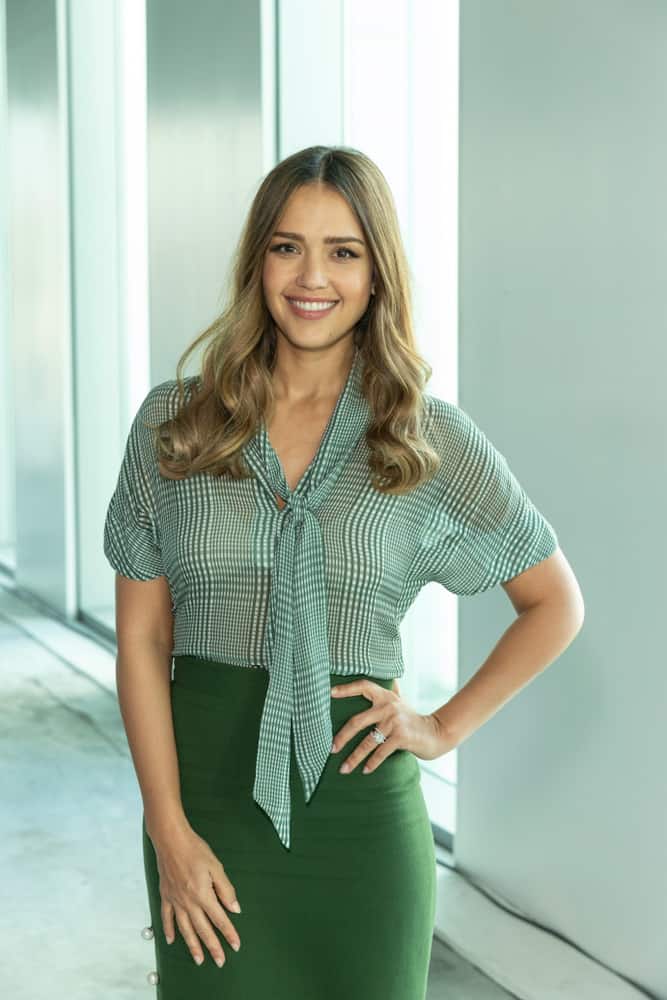 Jessica Alba is a modern day star, but she's stunning with these 50's s wave curls. This 50's hairstyle is becoming popular now that Jessica has been sporting it. A new wave to wear the wave and curls to change things up a bit.
20. Tousled layers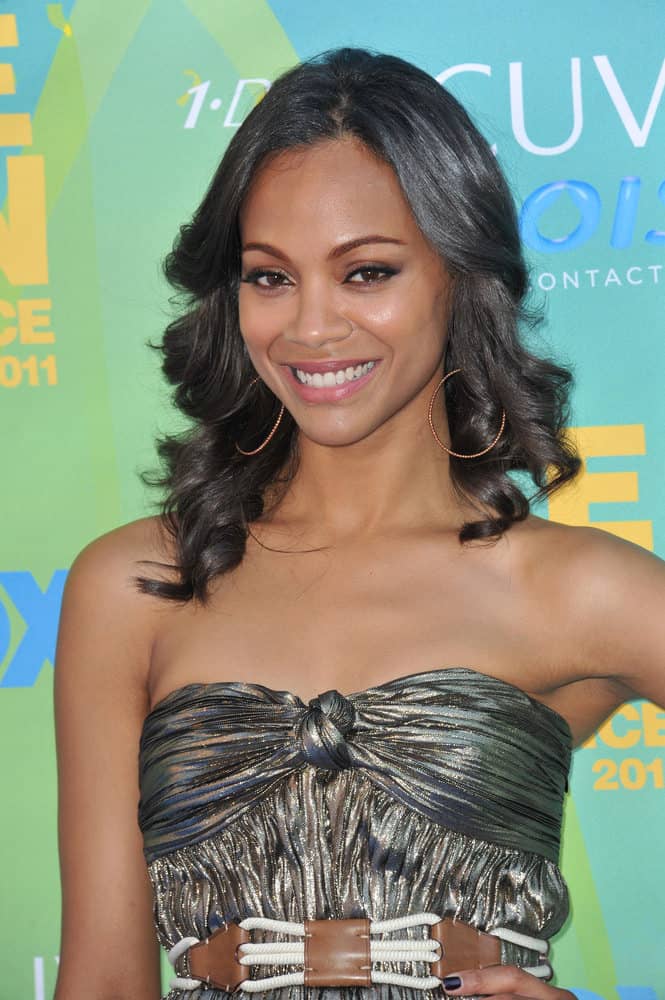 Want tousled layers? Zoe Saldana can show you how to do it right. This hairstyle is encouraging ladies to tousle their layers to give their layers a new dimension.
21. Asymmetrical pixie and wispy side bangs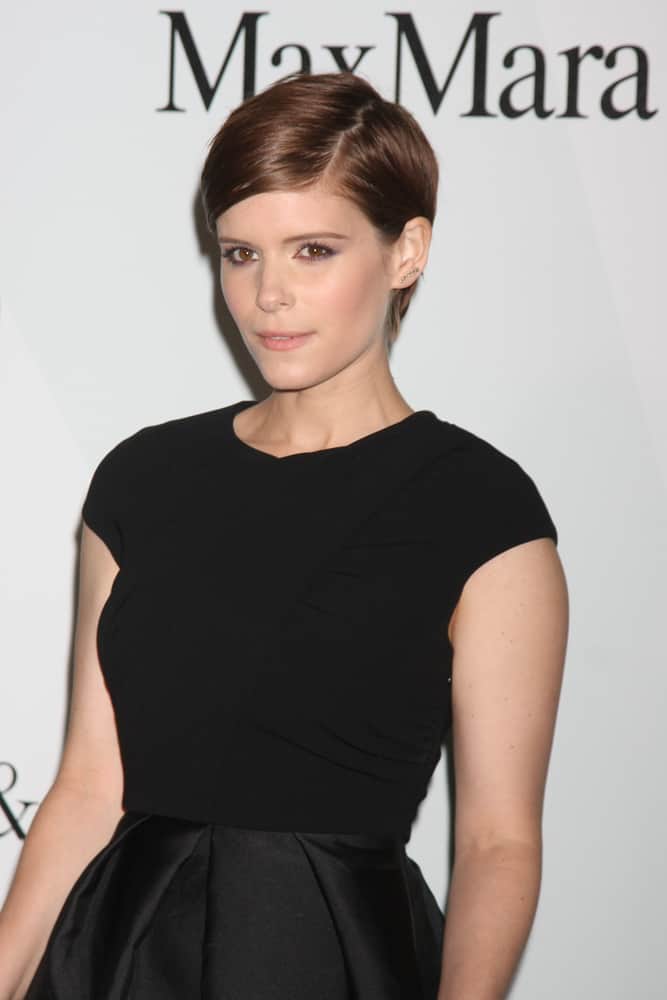 Kate Mara shows her shy side with an asymmetrical pixie cut, finished off by wispy side bangs. This pixie cut is becoming more popular due to the added depth and dimension that the asymmetrical shape gives it.
22. Textured bob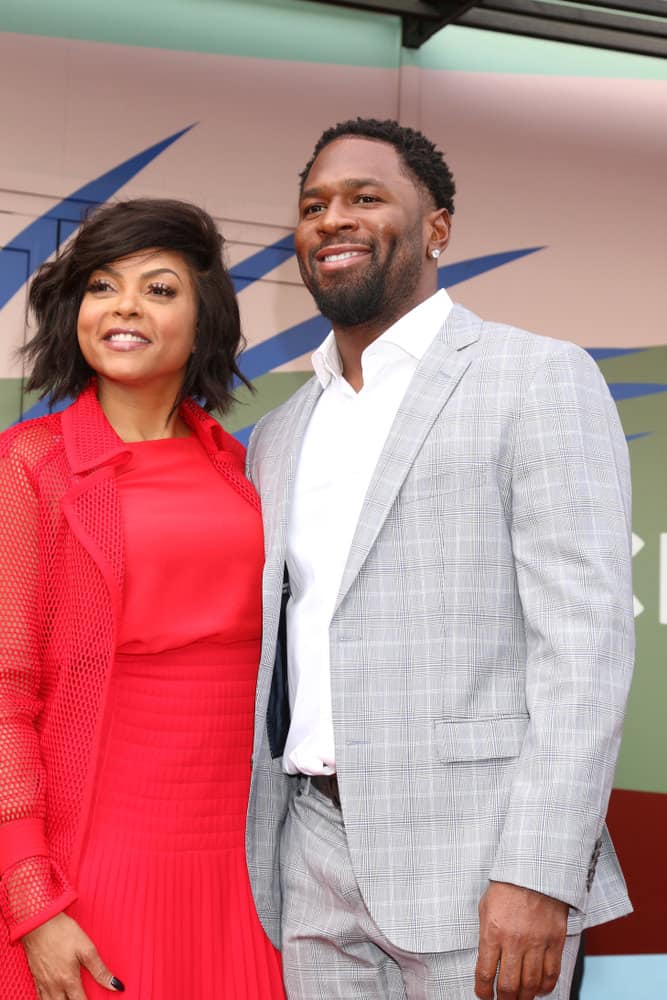 Taraji Henson looks elegant at all times with her texturized bob. Taraji is bringing back this bob hairstyle due to the texturized look. It looks more polished and professional than just a bob.
23. Lob with long layers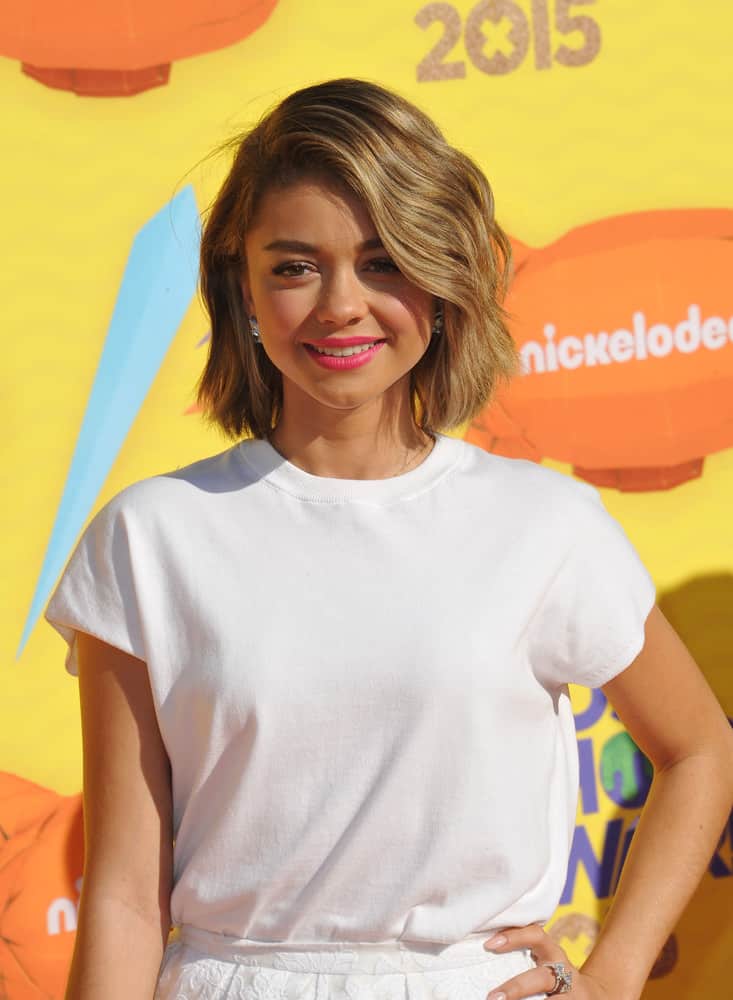 Sarah Hyland knows how to wear a lob, by adding long layers. The lob style is becoming more popular thanks to Sarah and other female celebrities, but adding the long layers to this swept over lob look is adding a hint of sexy and edginess to the hairstyle.
24. Layered bangs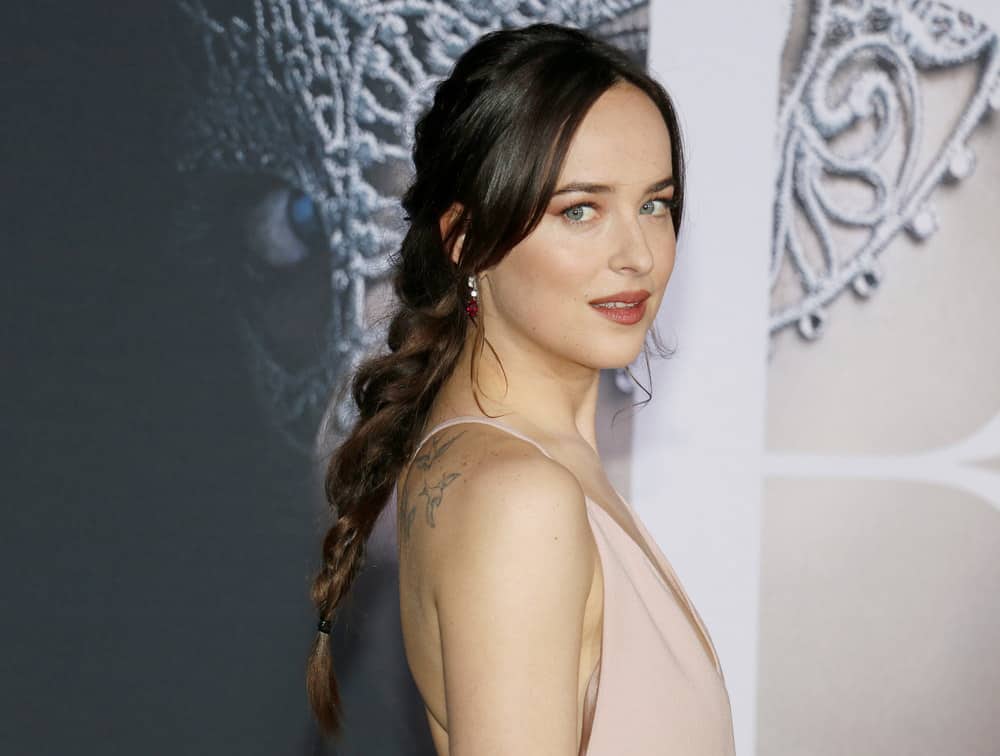 Layered bangs are becoming popular, but no one makes them look as elegant as Dakota Johnson. While bangs are coming back, the layered look on bangs is popular with ladies that want the look, but want to find a way from keeping it out of their eyes without a continual brush of the hand.
25. Bedhead texture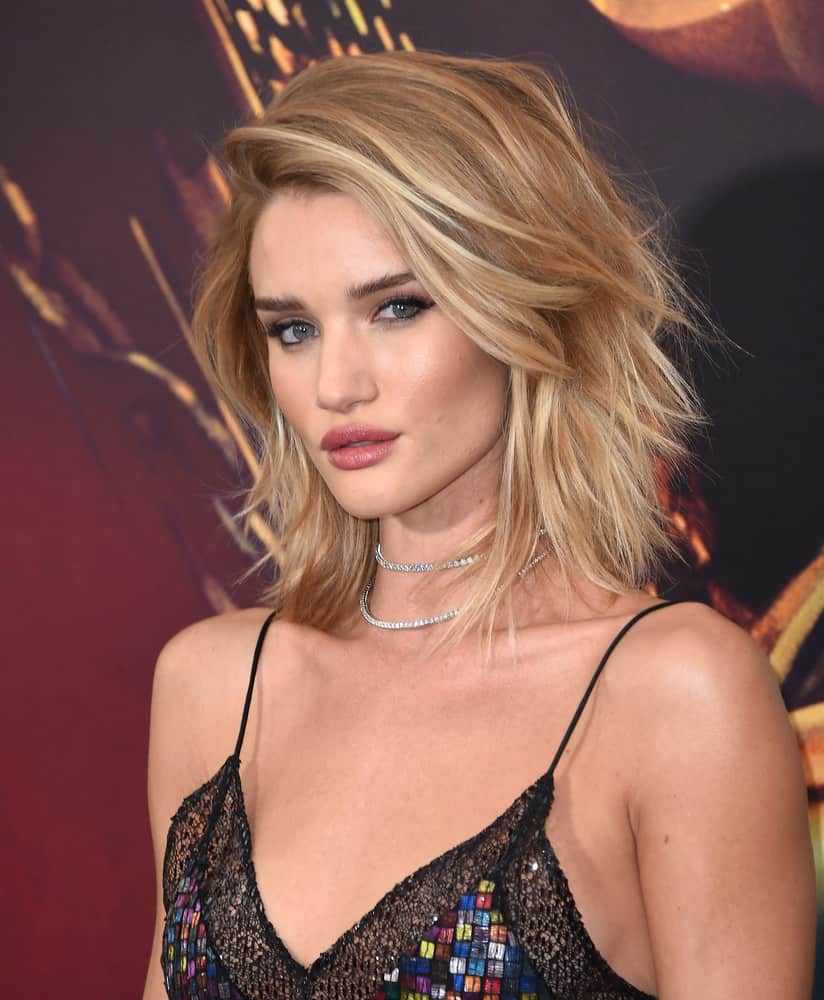 Rosie Huntington Whiteley wears her bedhead texture well with the tousled ends from a choppy trim. This hairstyle is popular because that "get up and go" look is low maintenance, while adding a choppy trim to give it some texture and depth.
26. Eye-skimming bangs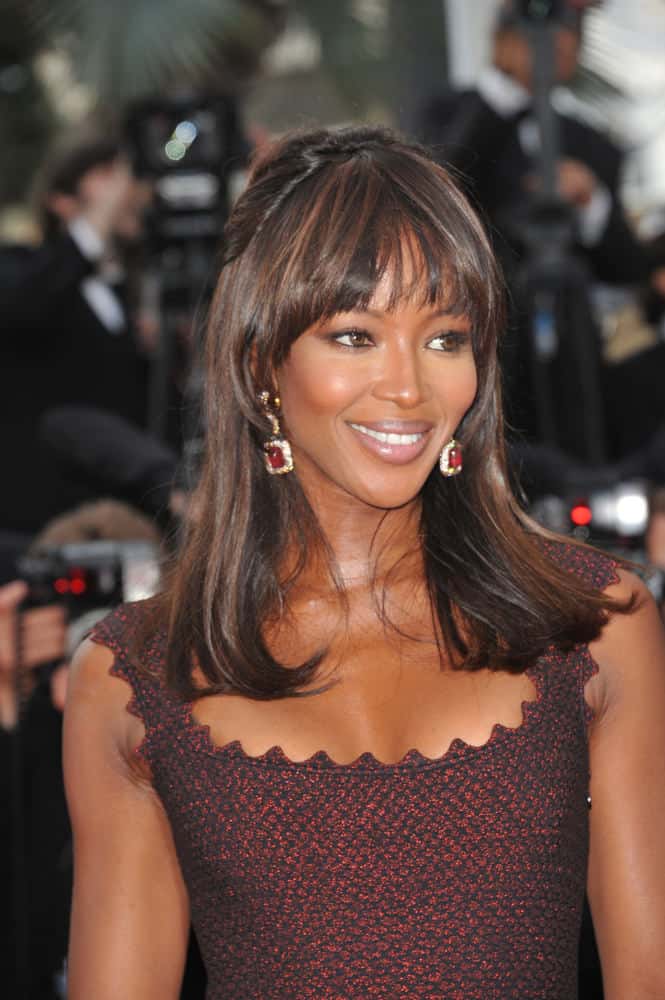 Naomi Campbell is absolutely lovely, with her long hair and eye-skimming bangs. Naomi has encouraged ladies with long hair to lean to the eye-skimming bangs, to compliment and frame their face perfectly every time. This look is also popular because it can be casual or professional.
27. Straight layers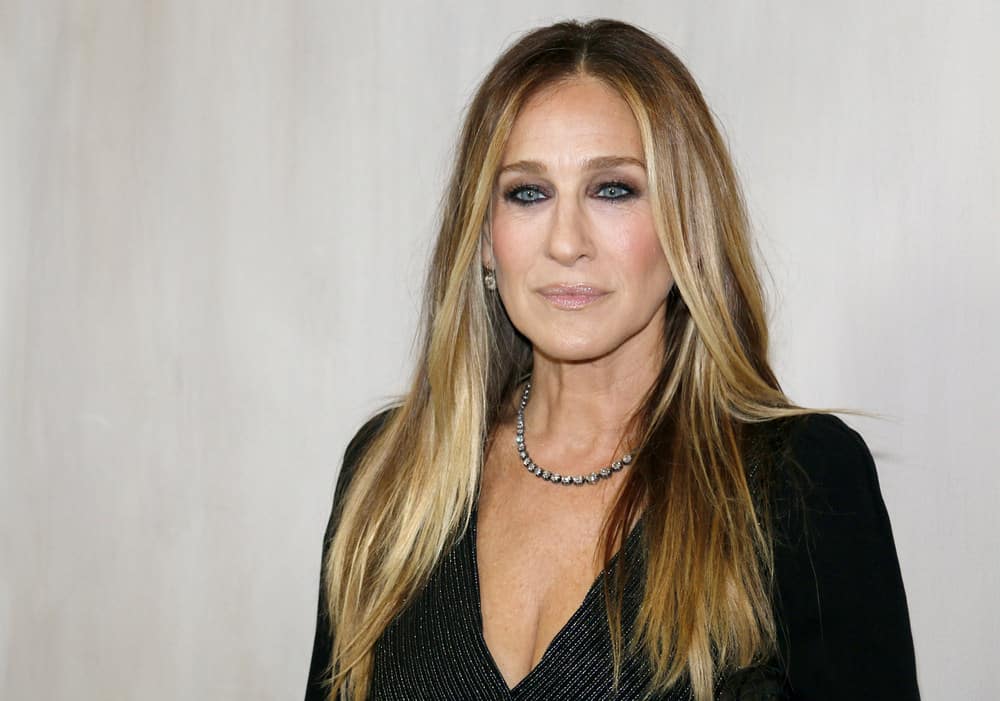 Sarah Jessica Parker has been turning heads for years with her straight layers. Naturally, these straight layers are popular due to her role in Sex in the City. It has sex appeal, and is low maintenance.
28. Thick wavy hair with face-framing layers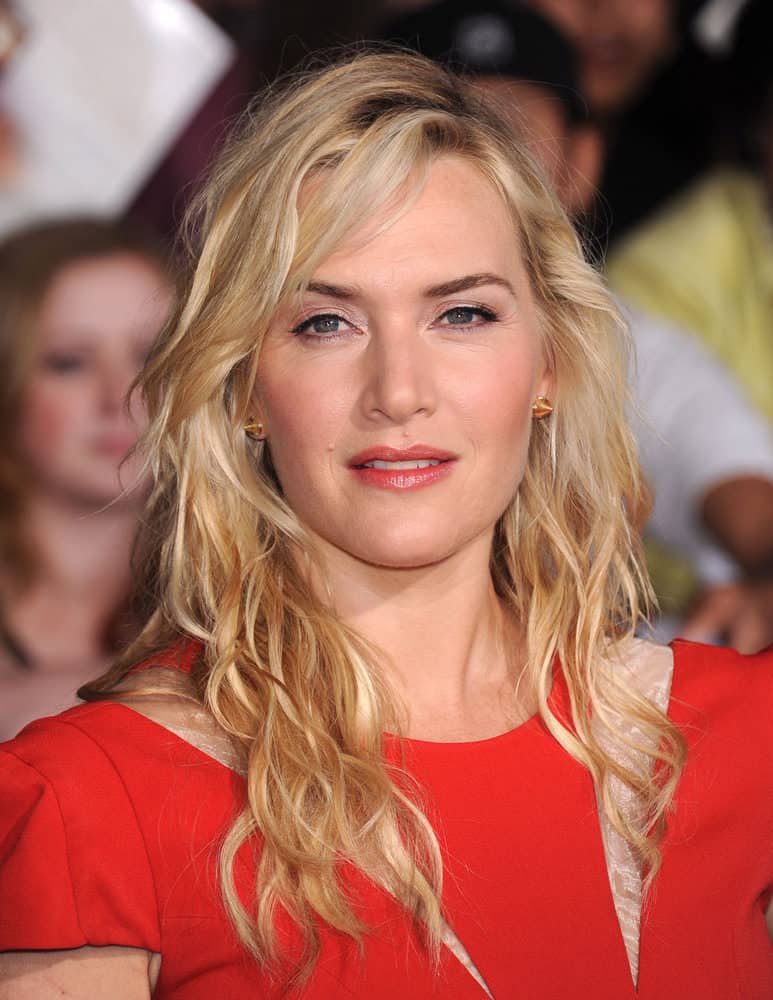 Kate Winslet captured hearts in Titanic, and she still captures hearts with her thick, wavy hair, and finished off with bangs that frame her face. This style is popular among women that have thick wavy hair, but want to find a way to frame their face as well. It's all about dimension.
29. Tousled waves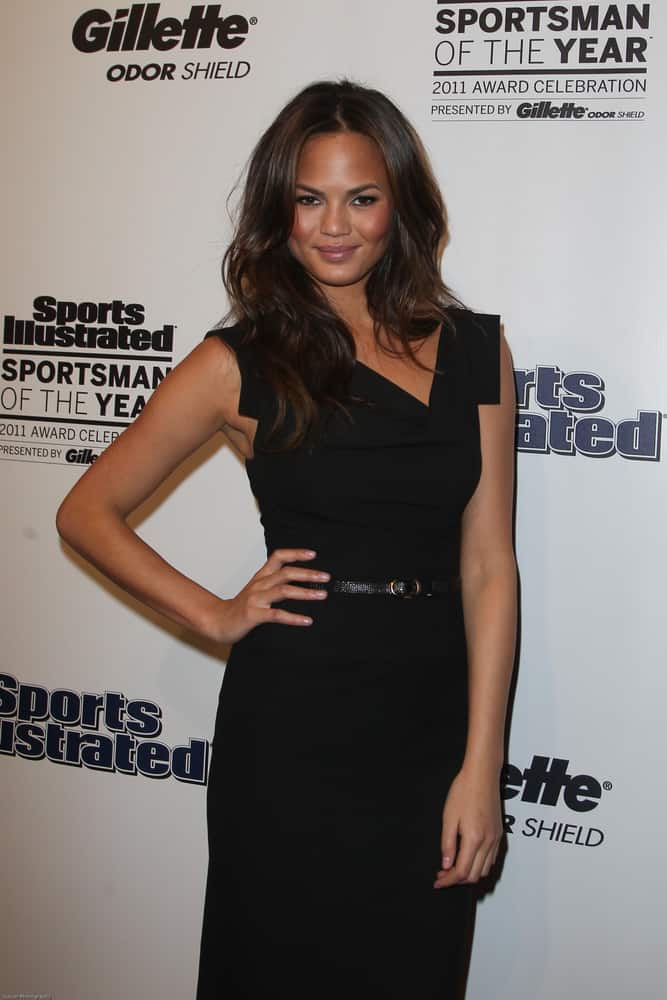 Chrissy Tiegen is known for her beauty, but her mermaid waves are also popular too. This style is becoming more popular today among women that want added dimension to their long hair. Thankfully, it can be added with the right size barrel on a curling iron.
30. Blunt bangs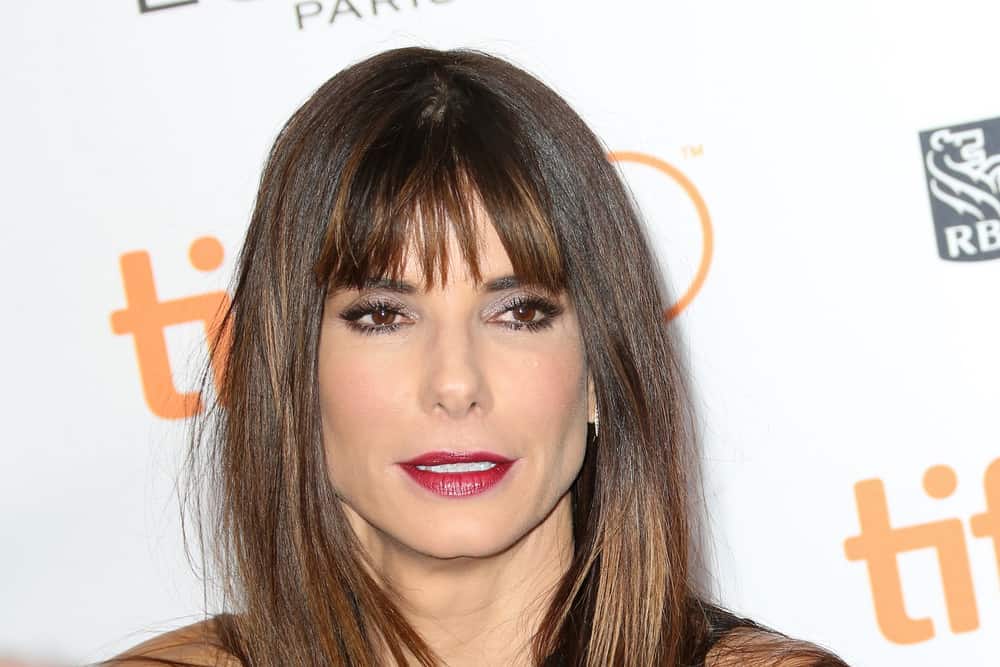 Sandra Bullock is stunning, but with blunt bangs, she has a new sex appeal. Bangs are making a comeback, but she has spurred the interest in that extra blunt cut to remove the look of bangs that are "plain".
31. Ombre Lob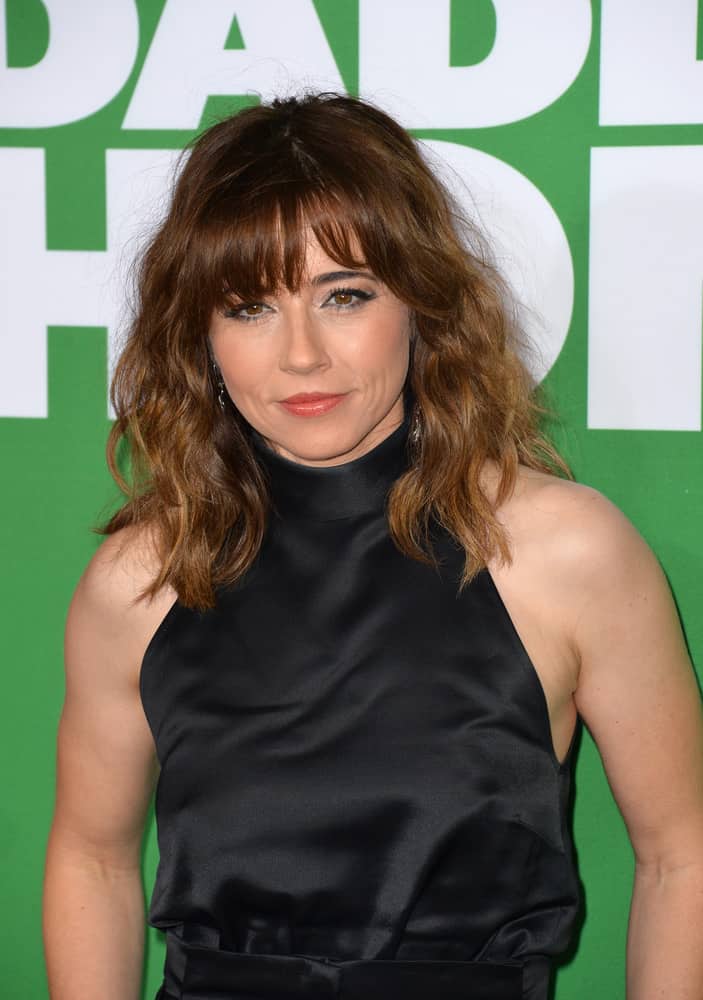 Linda Cardellini has a mid-length cut, but the lob she is sporting is adding to her look. This lob with the mid-length cut is encouraging women with long hair to try a bit of a shorter length.
32. The Rachel 2.0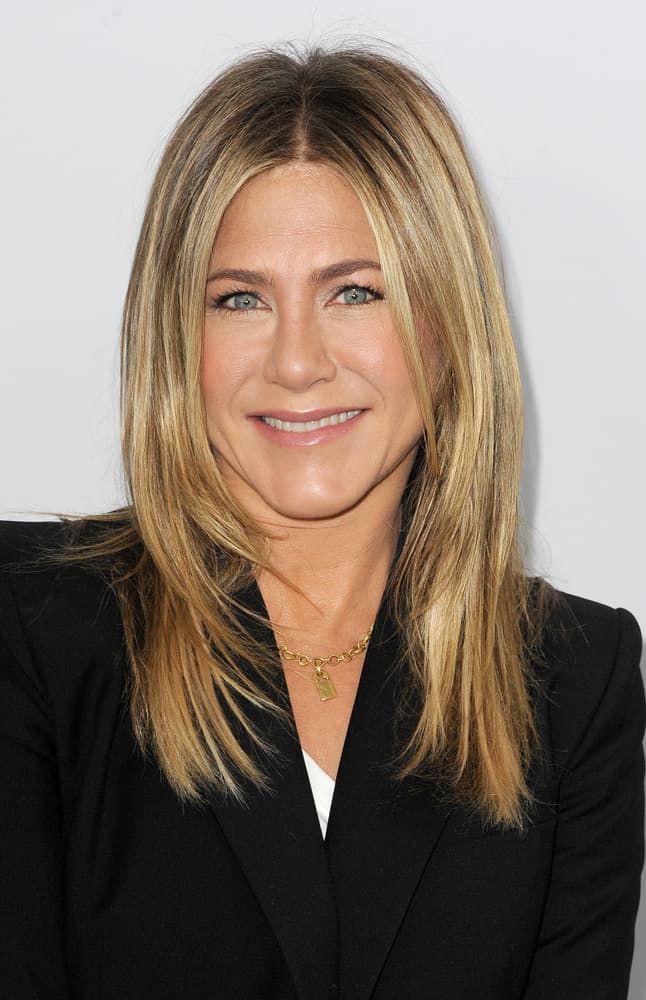 Jennifer Aniston made "The Friends Haircut" popular back in the day, but now she is putting a new spin on "The Rachel". This is now known as "The Rachel 2.0", and the layers start at her chin, but work down to a lovely long do that is kissed with highlights.
33. Charlies' Angels 70's style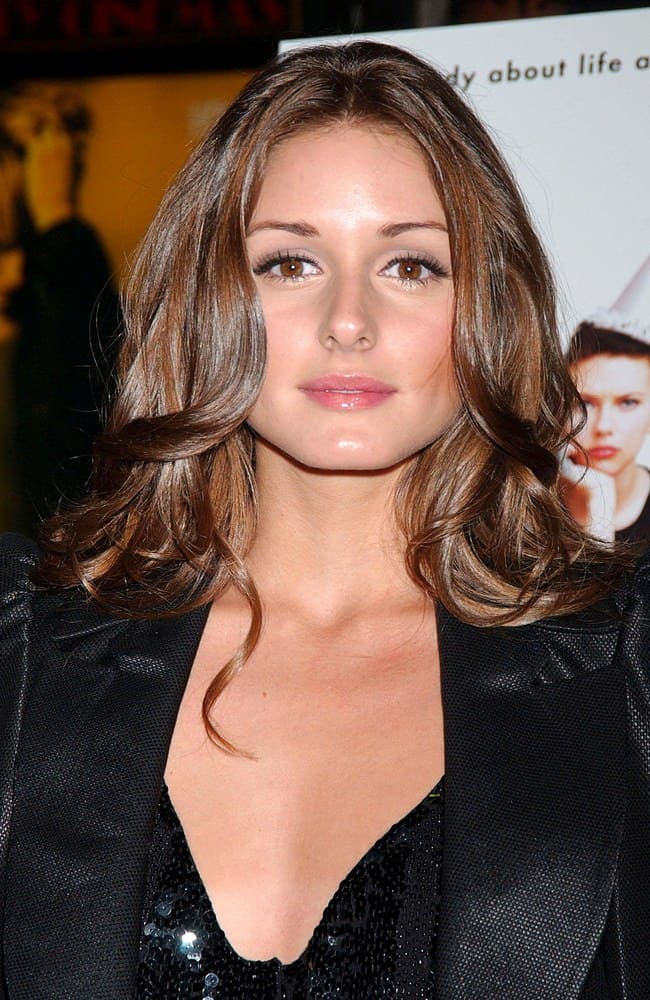 Olivia Palermo sports beautiful shiny hair, with a 70's flair like Charlie's Angels, graced with chin-length layers. The retro styles are making a comeback, and this is just one more style that is becoming popular as a result of seeing it on Olivia Palermo.
34. Tapered cut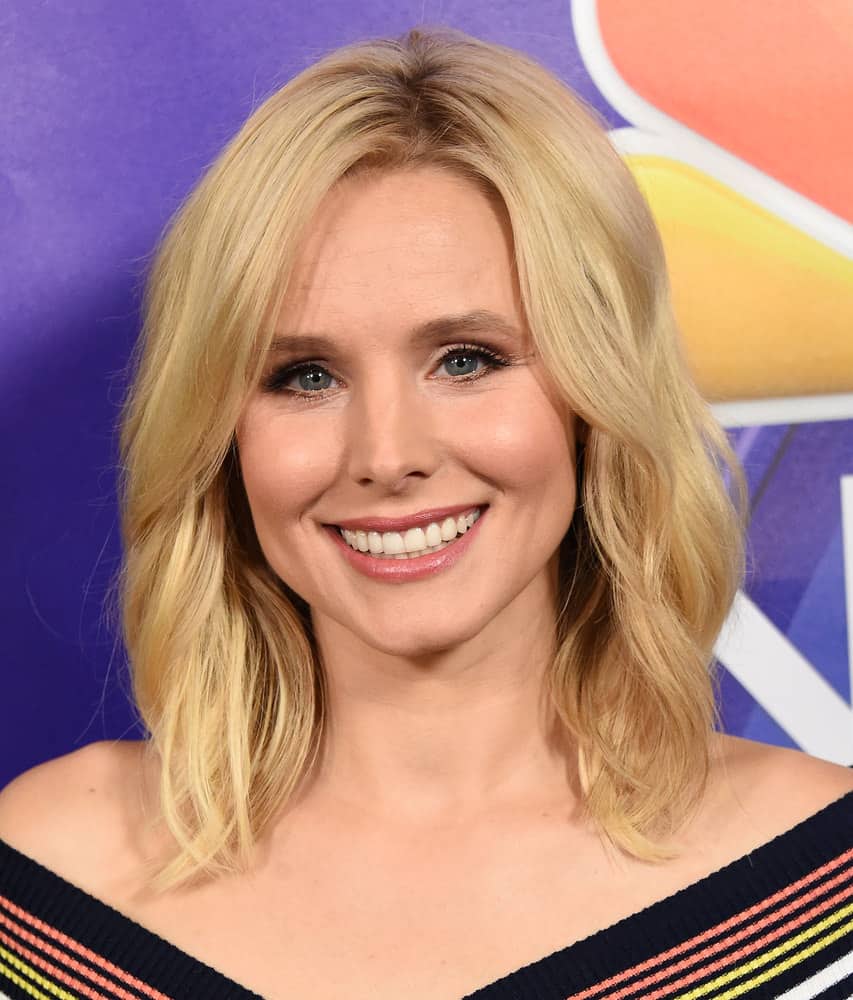 Kristen Bell has been labeled adorable, but this tapered cut is nothing short of sexy on her. The tapered look is becoming more popular, known for framing the face with elegance and a little bit of edge.
35. Romantic curls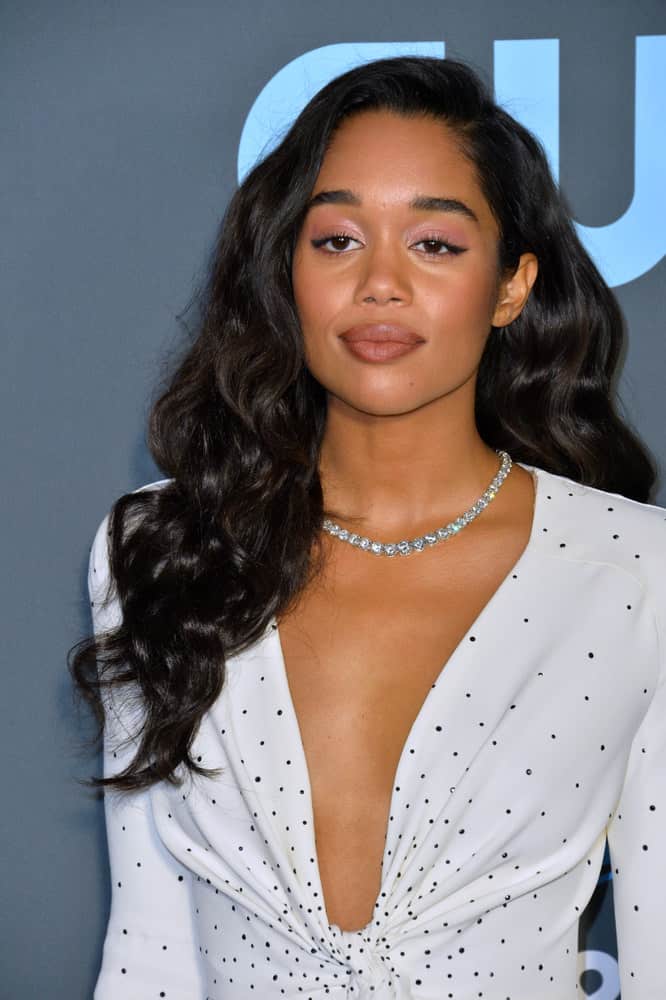 Laura Harrier is absolutely lovely with long romantic curls. Ladies that want to wear a look to the office or a formal event, are now going for the long romantic curls.
36. Loose braid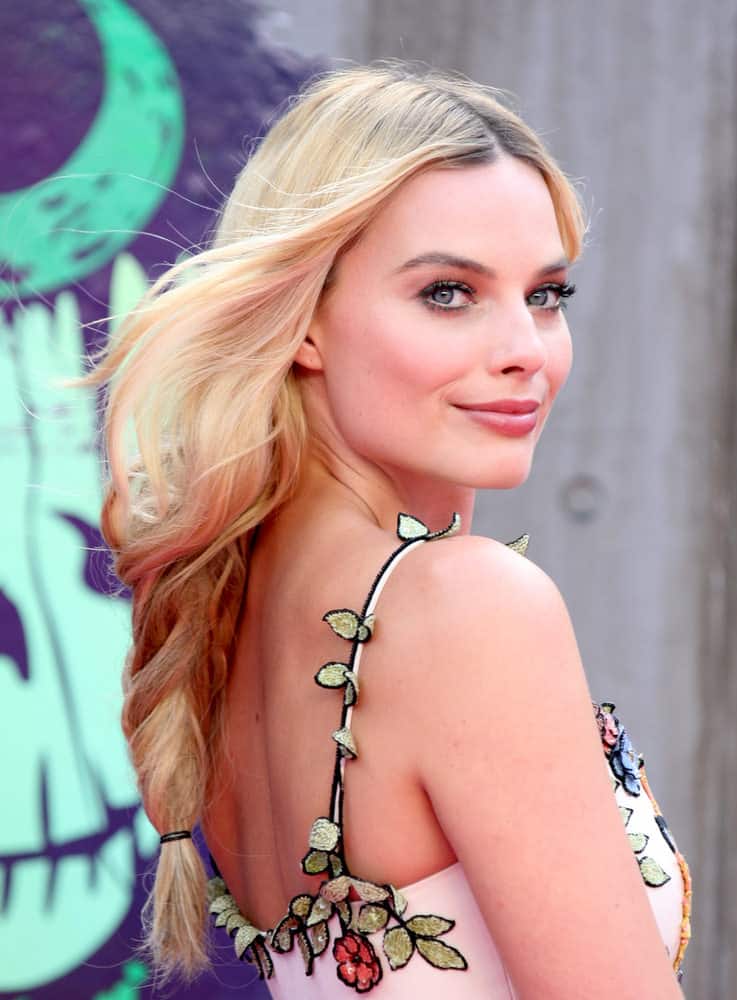 Margot Robbie wears her hair back in this loose braid for a charming and endearing look for all occasions. The loose braid is becoming popular for a casual and sporty look.
37. Larger than life afro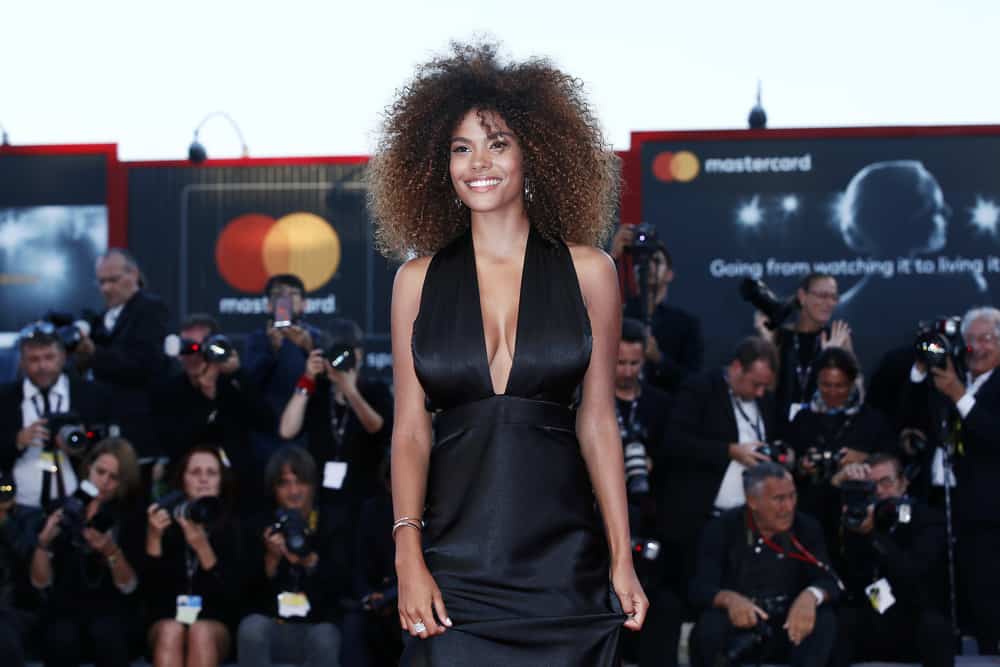 Tina Kunakey sports her natural do with a larger than life afro. Her ends shine, dipped in a luminous, lighter color. Tina has made this look popular, aiming for the lighter contrast to really highlight her natural dark color.
38. Eye-sweeping bangs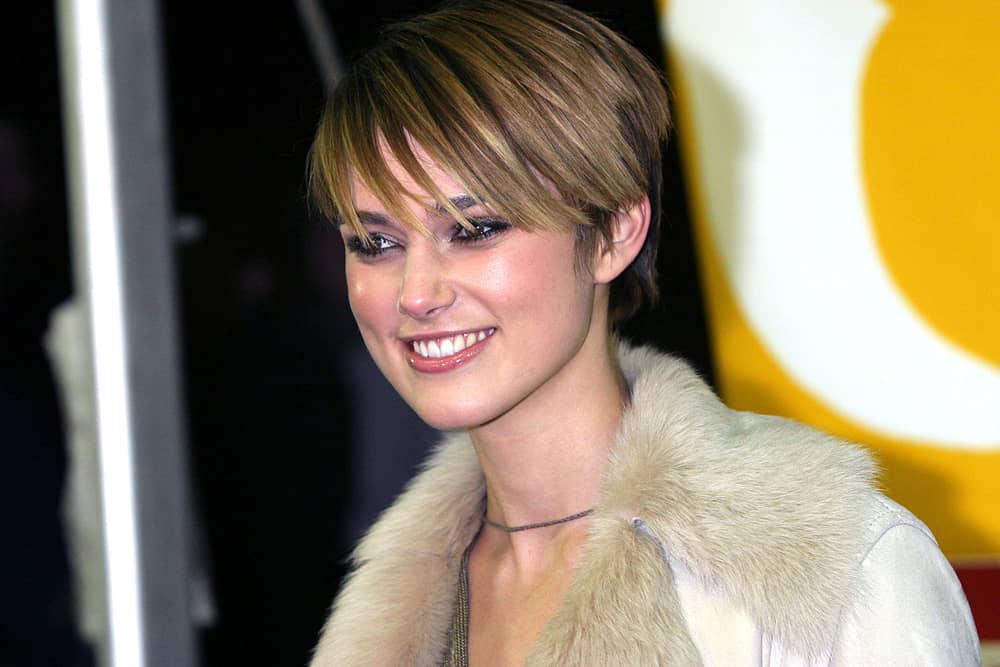 Keira Knightley is a natural beauty, and these eye-sweeping bangs are just the icing on the cake for a sexy look. The eye-sweeping bangs are becoming more popular amongst women who need something edgier to accentuate their facial features.
39. Lush curly bob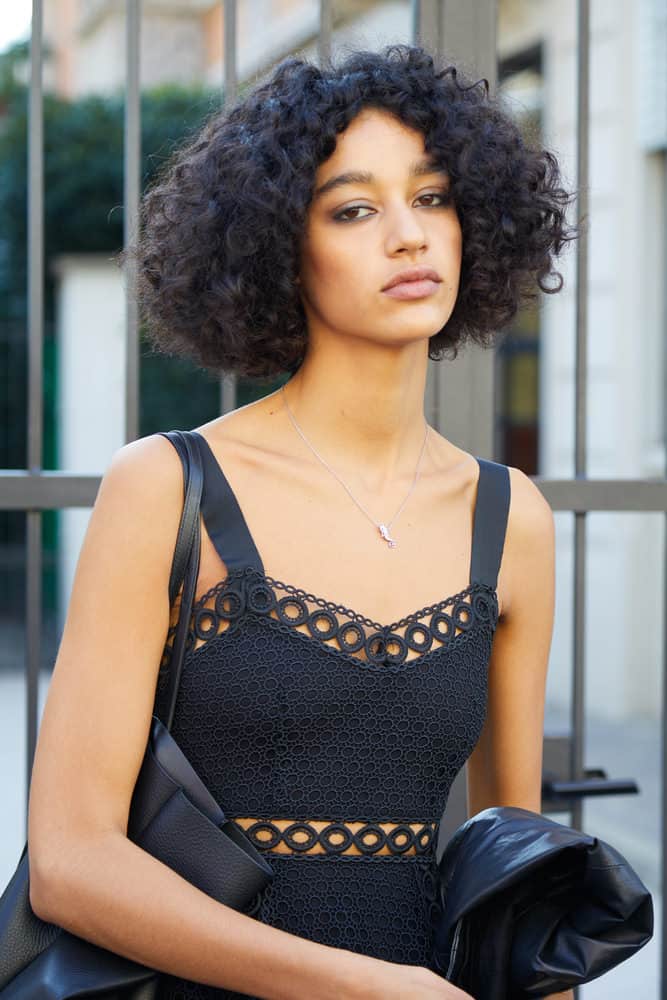 Damaris Goddrie is another natural beauty, and wears tight ringlets for gorgeous dimension. The ringlets are becoming popular again for women who want curls, but want tight curls.
40. Tousled lob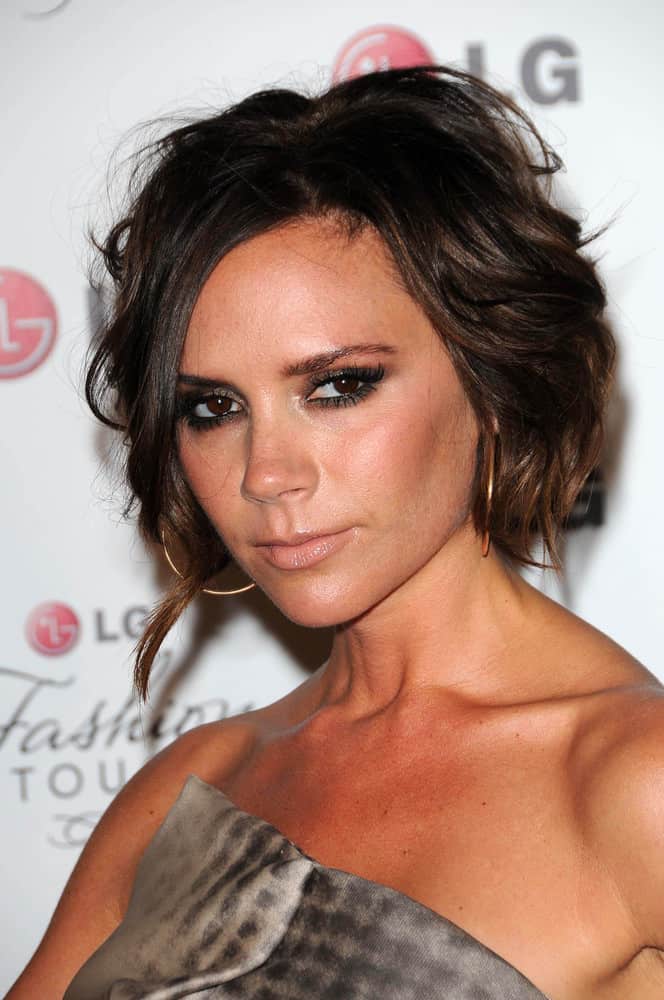 Victoria Beckham does it again, but this design is in the hairstyle. Her tousled lob tells all. She has made the lob with the tousled enhancement more popular, adding some edge to the lob, and a bit more sex appeal for a night out on the town.
41. Loopy curls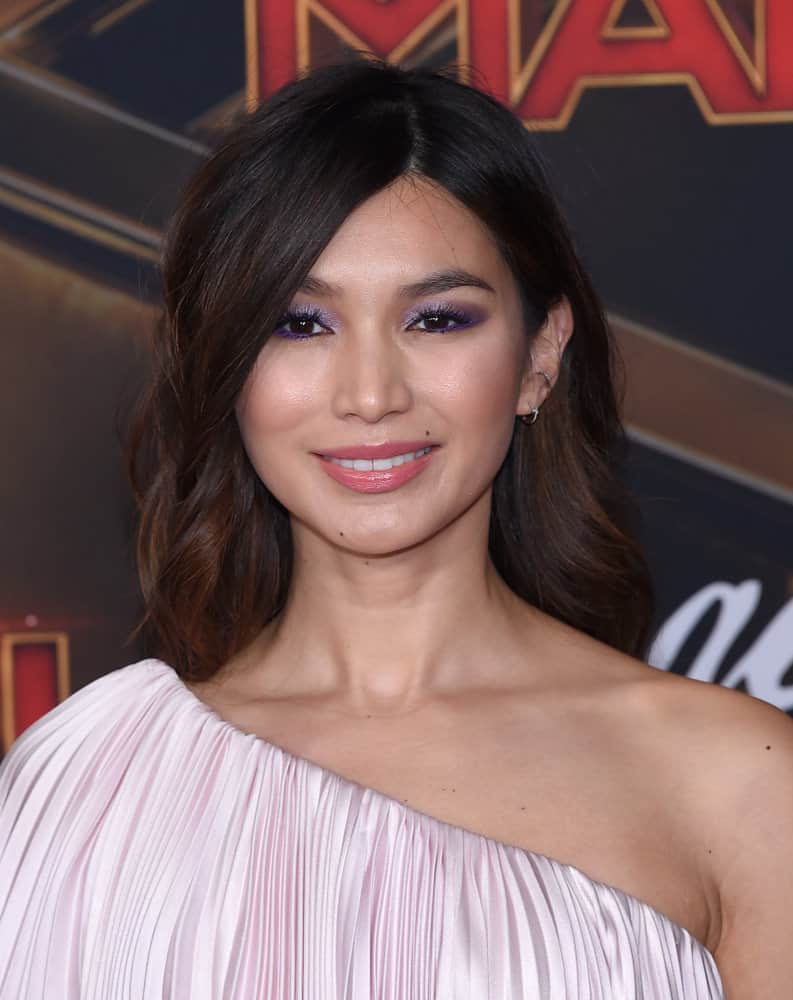 Gemma Chan takes the red carpet with loopy curls, and a gorgeous smile to complement her look. Loopy curls are becoming popular for those who want the curls, but want them to look full and loose.
42. Blunt bangs bob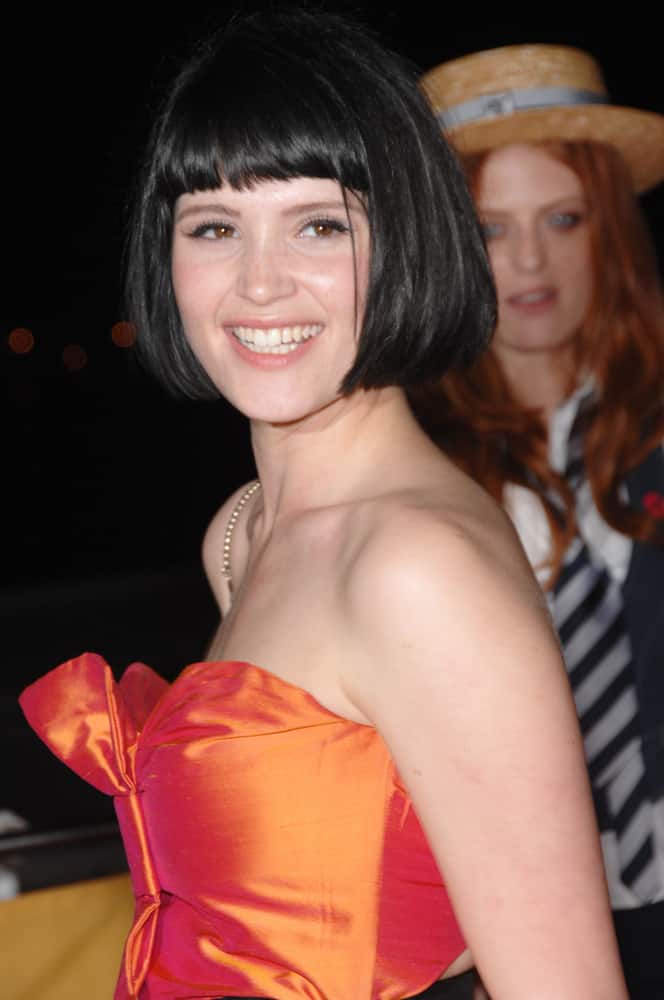 Gemma Arterton has a sharp look with this blunt bangs and bob.
43. Close-cropped afro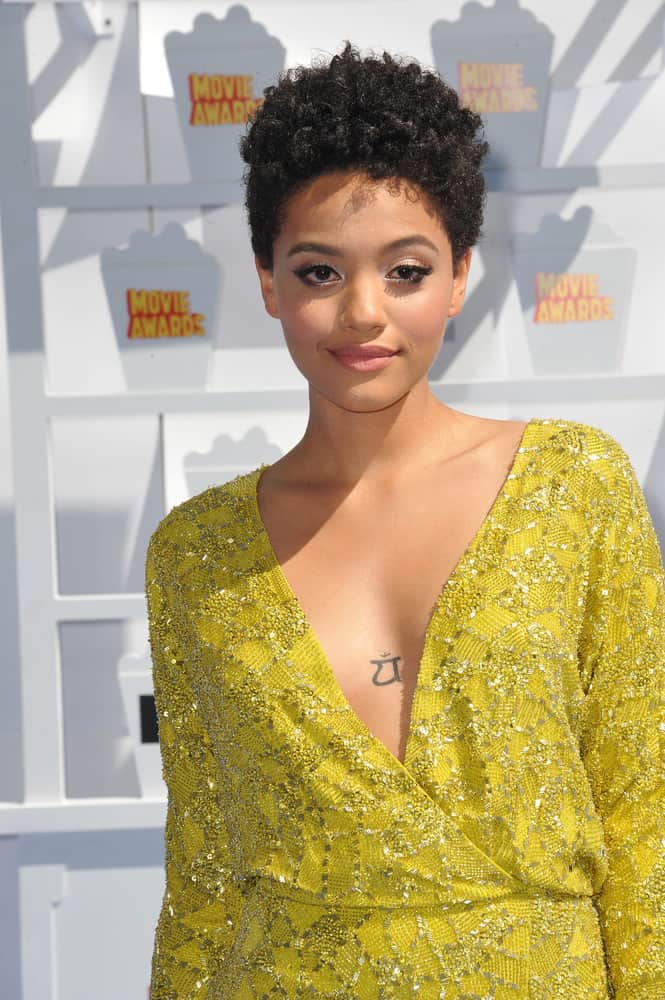 I love this hairstyle.
Kiersey Clemons is getting all the looks with this hot look known as the "frohawk". Kiersey has nailed this hairstyle, and it's encouraging women to step out and show their unique personality.
44. Hair flip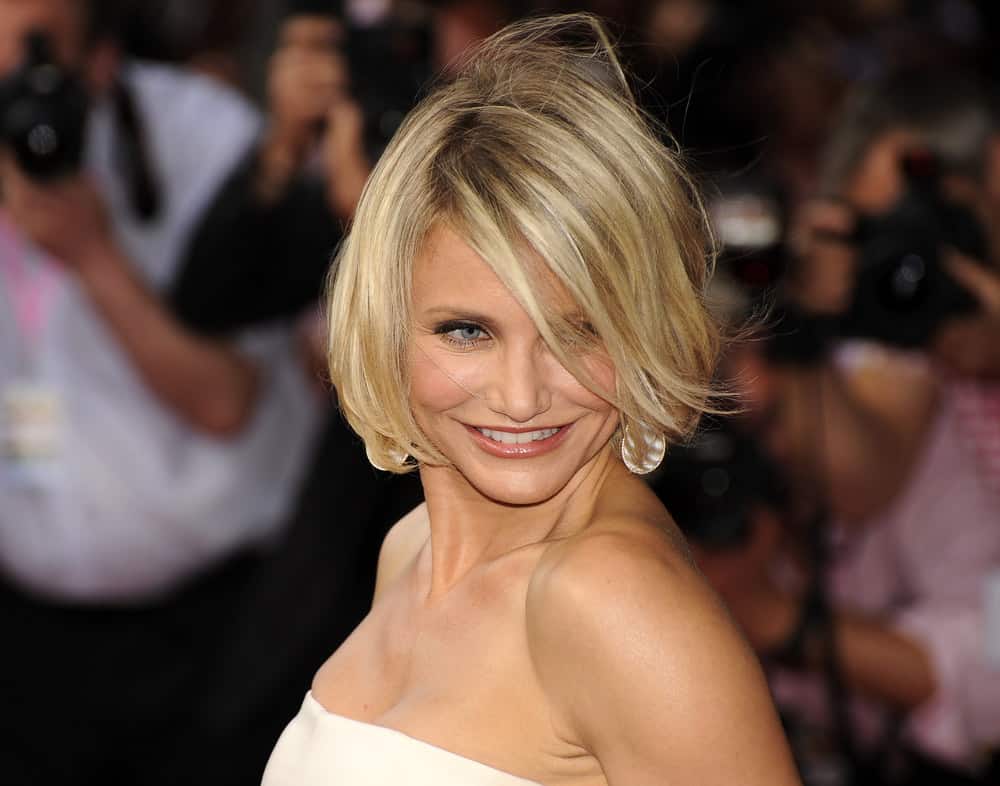 Cameron Diaz can make anything popular. The same is true with this simple hair flip. She has made this flip popular for those with a shorter hairstyle, that are looking for an easy way to keep the hair up and away from their eyes, and it's not bangs!
45. Shoulder-grazing lob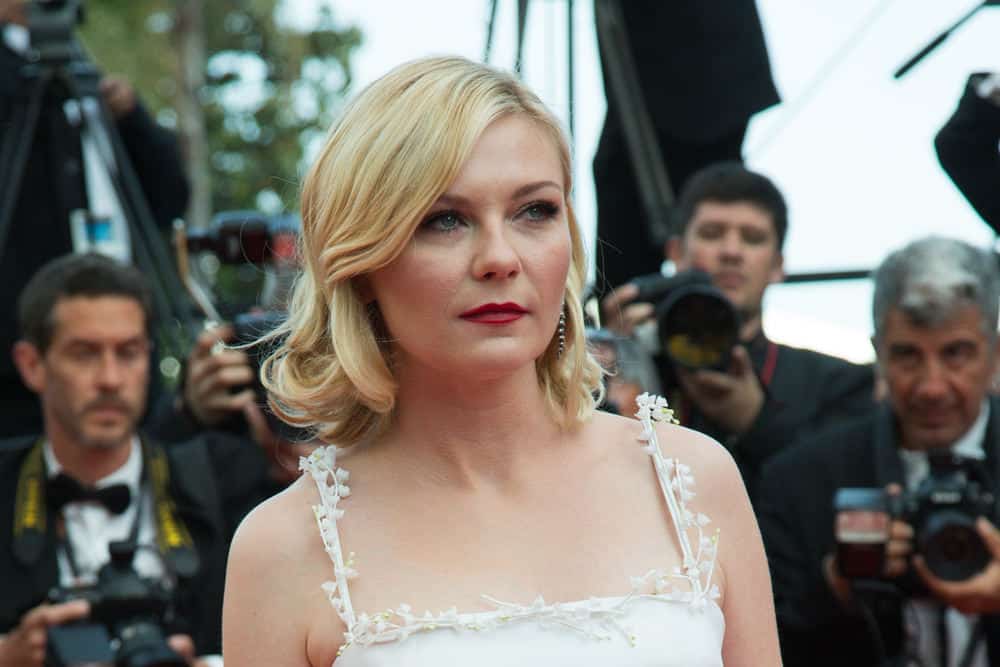 Less is more with Kirsten Dunst, and her shoulder-grazing lob is as simple as elegant comes. Kirsten has brought back the look for shoulder-grazing, for those who want their hair not too long, but not too short.
46. Off-centered part with soft waves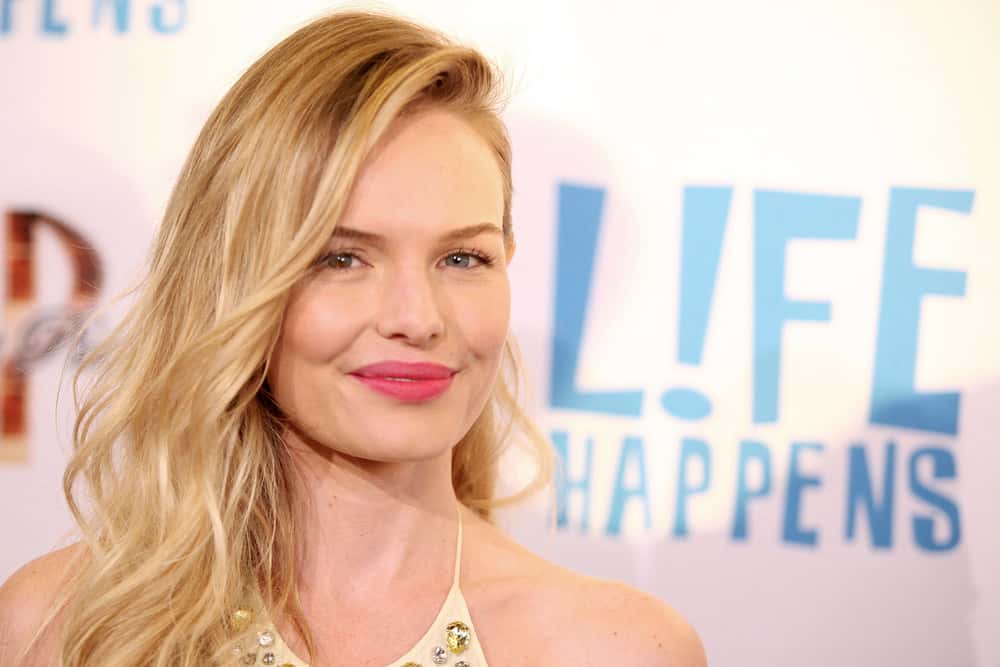 An off-center part with long waves is more popular than ever with the elegant presence of Kate Bosworth. This style is becoming more popular because the off-center part allows ladies to frame their face just right and according to their liking. After all, parting down the middle is boring.
47. Old Hollywood curls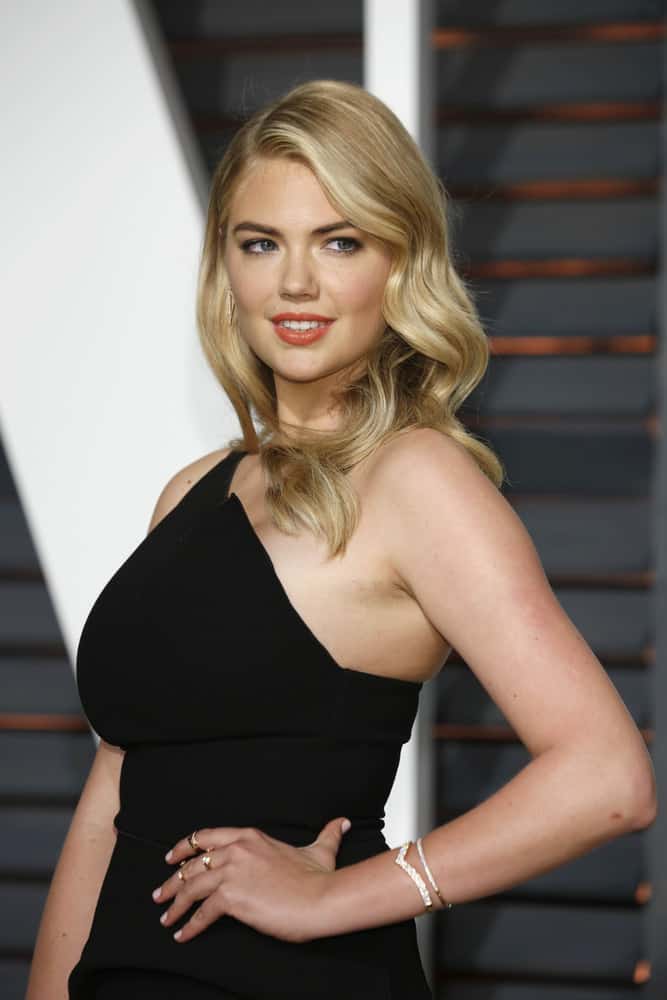 Kate Upton is regarded as a blonde bombshell, and she makes this look with old Hollywood curls absolutely stunning. The older styles from the 50's, 60's and 70's are becoming more popular, but old Hollywood curls are elegant, soft, and romantic for ladies who are taking a night out or walking the red carpet.
48. Super-straight lob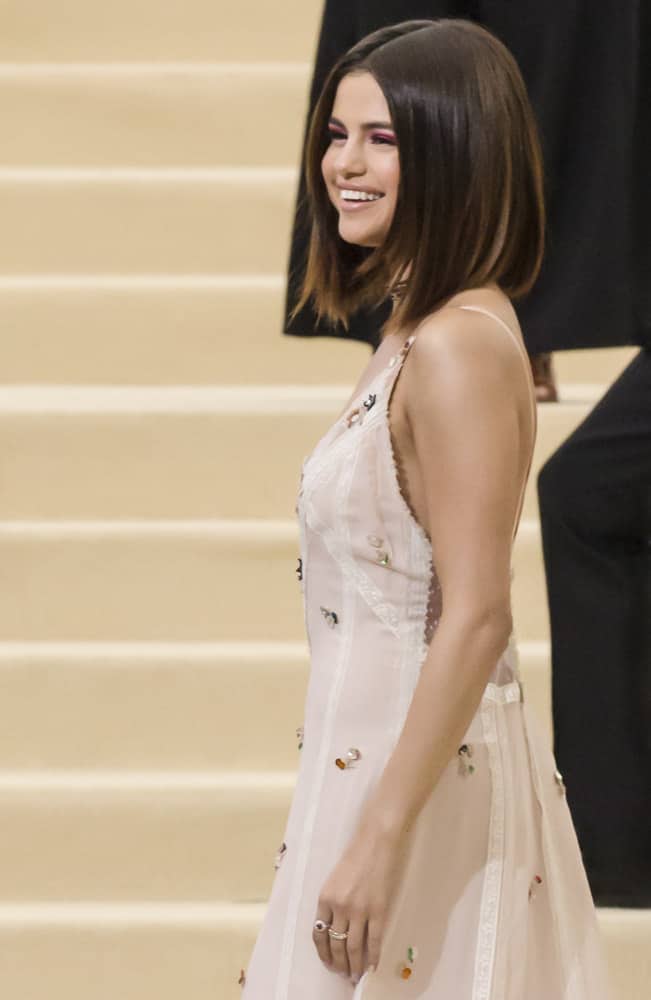 Although the lob can be worn in so many ways, it is made sexy by Selena Gomez in this super-straight lob. The super-straight lob has a simple yet formal appeal. This style is becoming popular among those who typically wear straight hair but want a little something extra.
49. Side-part with long wispy curls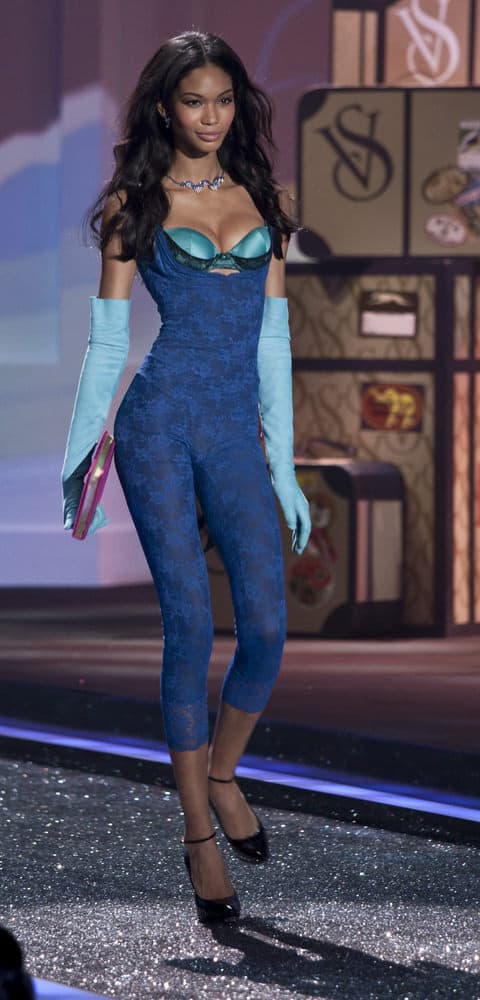 This hairstyle might be great for special occasions, but this is all that for Chanel Inman. This side-part with her wispy curls is adorable. The top and sides can be cut as usual, but that side part adds flair.
50. Three-dimensional cut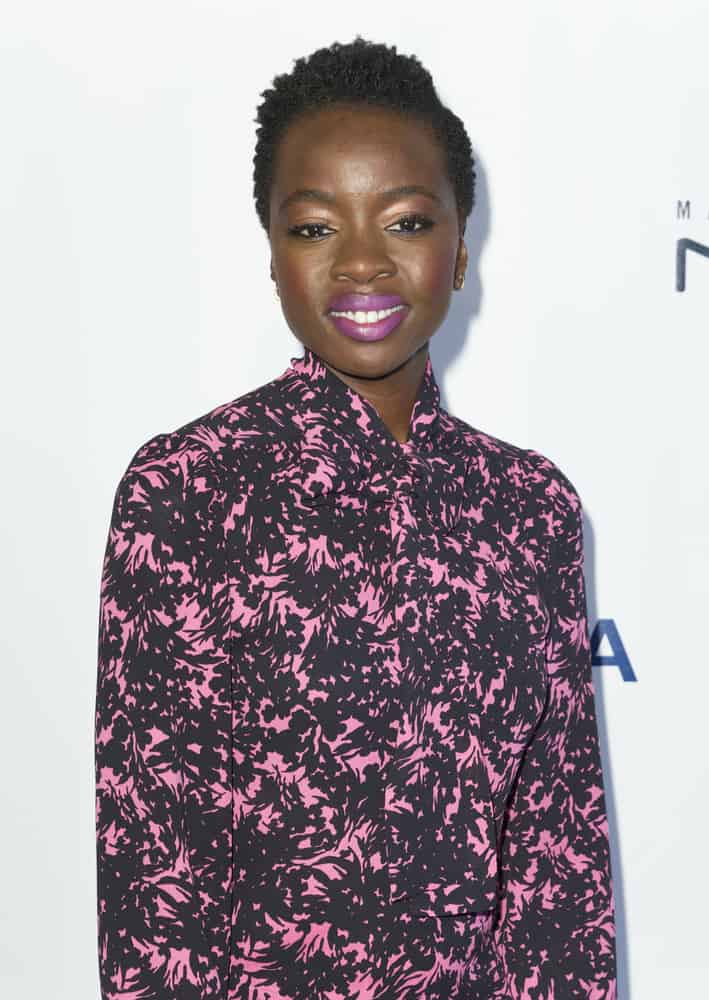 Three-dimensional haircuts are not all that common, but this look by Danai Gurira is getting some looks. This hairstyle is all about using the angles of the cut to accentuate the angles of your features.