Learn about the many different types of shampoo that have existed for over a hundred years and discover the many various ways they can be used aside from cleansing your hair.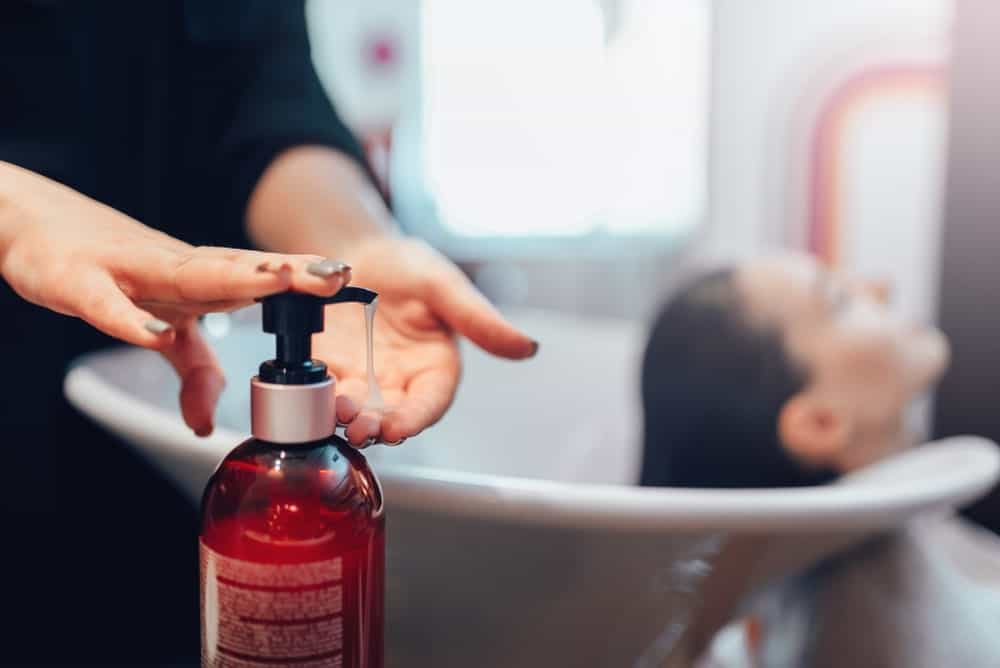 Shampoos – the number one hair cleansing formulations – have been around for over a hundred years. While they are mainly used for the purpose of cleaning hair, the foamy product has a wide range of other applications as well.
Did you know that shampoos can be used for doing dishes? Another alternative use for shampoo is cleaning hidden debris and makeup residue from makeup brushes. In other words, the ultimate hair care product can be used as an ideal hairbrush cleaner. Instead of going to expensive salons for a manicure, people can soak their hands in a bowl filled with shampoo and warm water. The result? Immaculate cuticles and cushiony-soft mitts!
Many people also use shampoo as the befitting substitute for body wash during traveling and times when they have run out of their shampoo. But that's not it, folks. You will be surprised to find out that shampoo can also be used as a fabric softener, shaving cream, and a lubricant for fixing stiff zippers. However, shampoos haven't always enjoyed the same versatile stature. Prior to their commercial production, people used soaps for their personal care. However, soaps have been notorious for being irritable to the eyes and have a dull effect on the hair. It was in the early 1930s when the first synthetic detergent shampoo was formulated. With time, shampoo formulations have been improvised and started being prepared using advanced technology that encouraged the use of newer and better ingredients. These days, shampoos are not only created with advanced, enriched formula but they also come in many types. This blog discusses different types of shampoo, so interested readers can continue reading this post.
1. Clarifying Shampoo
Clarifying shampoo is just like your regular shampoo, only that it is way too intense than your everyday shampoo. Like a typical hair cleanser, clarifying shampoo is made up of 80 to 90% of water. The stand-out feature is its active ingredients which are mostly heavy surfactants – soapy ingredients that help your hair get rid of unwanted residue, grease, and impurities.
These surfactants are stronger in nature which is why clarifying shampoo tends to be "intense" . Some of the surfactants that clarifying shampoos contain are chlorides or bromides, cetyl-fatty alcohols, or ammonium-sodium lauryl sulfate. While clarifying shampoo is safe to use, using them more than twice or thrice a week can make your hair dry and frizzy. If you have color-treated hair, then you will have to be careful as heavy surfactants can damage your hair for good.
Bear in mind that clarifying shampoo is designed to be used once or twice a week. You can use it as you would any other regular shampoo. Take a small amount in your palm and apply it to your damp scalp. Massage the product until a good lather is created. Leave it for 30 seconds in your hair and rinse it before applying a conditioner. You don't have to apply any special conditioner after your clarifying shampoo. Massage any regular hair conditioner from the middle of your locks to all the way to the lower ones; rinse it thoroughly after a few seconds.
2. Everyday Shampoo
Many people find the need to shampoo on a regular basis and that's where the use of everyday shampoo kicks in. The everyday shampoo is a mild shampoo, lacking heavy ingredients altogether. Showering without a shampoo feels unhygienic and shampooing hair on a regular basis can be unhealthy as well. A type of shampoo that can be used on a regular basis, without adversely impacting your scalp, is the everyday shampoo.
People that are looking for a mild shampoo must opt for everyday shampoos as they are light to the scalp and don't strip off the natural oils. Everyday shampoos are often considered an equivalent to baby shampoos as both of them contain mild surfactants.
Everyday shampoos are usually formulated with active cleansing agents that keep the hair moisturized, healthy, and glossy. They also are soap and alkaline-free which make their everyday use sustainable. Whether you are dealing with dandruff, oily hair, a sensitive/ itchy scalp, or scalp psoriasis, everyday shampoos can help treat these hair conditions and lock in moisture and add volume to your hair all the while.
3. Volumizing Shampoo
As the name suggests, volumizing shampoos are designed specifically to give volume to thin, dry hair. People need this type of shampoo, especially when they have thin hair, prone to hair fall and breakage. However, volumizing shampoos also come in handy during winters as the dry weather tends to turn hair flat and lifeless.
While some shampoos only help add volume to the hair, there are thickening shampoos that are more versatile in nature. For example, some shampoos give hair a major boost of volume but also adds shine to the locks at the same time. Some ultra volume shampoos have protein as an active ingredient which helps strengthen hair from its root to all the way to the tip.
If you have color-treated hair, you will be glad to find out that some volume boosting shampoos help prevent hair color from fading. These shampoos not only add volume and density to fine hair but also keep the original dyed color intact.
Volumizing shampoos are created from a lighter formula so they will never weigh your hair down. Always massage the shampoo into your scalp as this will help add volume to your hair once it is dry. Remember not to apply the conditioner to your scalp as it will make your roots oily and flat. Also, comb your hair when the conditioner is on. This will help detangle your hair and prevent it from breakage ultimately. The lesser the hair fall, the lesser thinning of hair.
4. Sulfate-free Shampoo
The ingredient that makes a shampoo sudsy is sulfate and please note that sulfate is a can't-do-without-it ingredient for a shampoo. The question is when should you really consider jumping onto the sulfate-free bandwagon?
You may not know it but sulfates are one of those surfactants which help your skin get rid of grime and dead cells. But the downside is that they strip natural oils off your scalp and hair. This, in turn, makes your hair dry and brittle. And if your scalp is super sensitive then it can cause redness, dryness, and even itching too. That's where the need of sulfate-free shampoos kicks in. People with super sensitive skin should get a sulfate-free shampoo to keep their skin healthy. People with dyed or kinky, curly hair should also ditch sulfate-based shampoos as they can prove to be quite harsh cleansers. People with dry, frizzy hair should also choose sulfate-free shampoos as these cleansers will maintain natural oils in the scalp, moisturizing and strengthening the hair all the while.
When picking a sulfate-free shampoo, always double-check to ensure that the product is deprived of sodium laureth sulfate, sodium lauryl sulfate, and ammonium laureth sulfate. These are the three most common types of sulfate compounds found in the beauty products, especially shampoos. While each of these types of sulfate has a different intensity level, they all can irritate your scalp in one way or the other. Experts suggest that laureth sulfate tends to be milder on your skin as compared to lauryl ones.
5. Oily Hair Shampoo
For some people, oily hair is a real struggle. To get rid of the greasy scalp, they have no option other than to wash their hair every single day! Many reasons contribute to oily scalp such as touching hair too frequently, lack of moisture, over-washing, over-conditioning, using the wrong products and dirty hairbrushes, and brushing your hair too often.
If your hair is prone to excessive oil, your savior may just be a high-quality oily hair shampoo. These shampoos are quite similar to clarifying shampoos as they ensure the removal of sebum from the scalp. However, unlike clarifying shampoos, the oily hair shampoo doesn't strip the hair off of your natural oils. Go for hair shampoos that contain salicylic acid as this ingredient helps eliminate dead cells and combat dandruff too.
Several oily hair shampoos come with a high pH level, allowing your hair to stay hydrated for a longer period of time. Leave the shampoo on for a minute or two and it will work as a remarkable treatment. It will minimize the oil production from your scalp, without leaving your hair dry. In fact, most oily hair shampoos tend to leave hair feeling super clean and light. You may also find oily hair shampoos, specifically designed for your chemically-treated hair. One of them is Bumble & Bumble Sunday Shampoo.
6. Dry Shampoo
There are days when you just want to have fresh, clean hair without having to wash them. For those days, dry shampoos should be your final pick. Why is that so, you ask?
As the name implies, dry shampoos are essentially dry. They work just like any other hair spray; you lightly spray it onto the roots and stands of your hair, comb it thoroughly, and tada! The shampoo instantly absorbs sebum from your hair roots, making your hair appear and smell fresher than ever.
Dry shampoos not only cleanse your hair and make it smell nice but they have plenty of other advantages too. For example, these shampoos help add volume to your hair, making it look as if you just blow dry your hair. They also add texture to the hair which can help you in making trendy hairstyles like a messy bun or braid. Dry shampoos also save a lot of time. If you are running late and don't have time to wash your hair, dry shampoos can be a bliss.
To set dry shampoos apart from the great ones, remember that a quality dry shampoo doesn't leave behind any buildup or residue. It absorbs quickly into your hair; if it produces a white residue then that's something to worry about. Also, note that dry shampoo should not feel sticky at all. If it produces an unpleasant scent, try using other dry shampoos as they are meant to be fragrance-free. People with fine hair must invest in a lightweight formula as a too-heavy formula can mess up your hair.
7. Hydrating Shampoo
The major reason why some people have dry and weak hair is because of the lack of moisture in their scalp. The scalp fails to produce enough hair oil that may help lock in moisture in their hair.
As you age, your scalp tends to make lesser oil which, in turn, elevates the issue. Dry scalp makes the hair dry as well, resulting in dandruff on your shoulders. Dry hair also has weak cuticles that fail to keep the moisture together in your hair and prevent it from heat and other environmental damages. Other reasons that may cause a lack of pH level in your hair are over-washing, using heated hair straighteners, blow-drying your hair too often, etc.
In such scenarios, it is ideal to rely on hydrating shampoos as their sole purpose is to maintain an ideal pH level balance in your scalp. The formula of most moisturizing shampoos is mild with fewer drying detergents which make it easier to manage dry, frizzy, and brittle hair.
It's not necessary that you have to have dry hair to be using a hydrating shampoo. People looking to strengthen their hair and make it look shinier should also consider using moisturizing shampoos. Make sure to go for moisture retention shampoos that lack harsh ingredients; shampoos that are sulfate-free and paraben-free are always gentle and light to the scalp and are deeply moisturizing at the same time.
8. Colored Hair Shampoo
People with colored hair go through a vast number of hair problems such as dry and weak locks, fading of the color, lack of moisture, etc. For such people, it is always advised to go for shampoos specifically designed for colored hair as they help get rid of all the issues related to chemically-treated hair. Unlike ordinary shampoos, the color-preserving shampoo contains ingredients that do not strip your hair of the gorgeous hue. This helps in retaining your hair color for a longer length of time.
These shampoos lack harsh chemicals like paraben and sulfate that may damage the vibrancy and freshness of your hair color. Before you invest in colored hair shampoo, always have a look at their ingredients. Doing so will help you decide on the right shampoo that will serve your specific needs. For example, if you want to protect your hair color from fading, look for shampoos that have vitamin E as this enriching nutrient will bring out the vitality of your color. Protein is another ingredient that color-preserving shampoos must boast.
Colored hair tends to become weak and prone to damage. To strengthen your hair up, it is necessary for the shampoo to have protein too. In addition to vitamins and protein, colored hair shampoo should contain healthy oil like sweet almond oil or coconut oil. Keratin is also a healthy nutrient that color-protecting shampoos must include. Keratin offers a wide range of benefits – it cleanses the hair of buildup, invigorates the color, protects the color from fading and damage.
9. 2-In-1 Shampoo
As the name gives away, 2-in 1 shampoos are those hair products that offer both cleansing and conditioning in a single bottle. Hence, there is no need to buy a separate shampoo and conditioner when everything is available in one bottle. This type of shampoo was first invented in the 1980s by Procter and Gamble (P&G). But nowadays, many other companies have come forward with a similar hair product. This kind of shampoo is practical and easy to use as you will have to spend less time in the shower for cleansing your hair. It is also quite practical and convenient to use when traveling. Fine hair that only needs gentle cleaning can consider the use of 2-in-1 shampoos as they work best for such hair types. That being said, there are limitations to their overall usage and not all hair types will be able to make the most of 2-in-1 shampoos.
One of the biggest issues with a 2-in-1 shampoo is that it makes your hair feel greasy after a while. This contradicts the use of shampoo as the purpose is to keep the hair fresh and clean for a longer time. Another issue is that with the 2-in-1 shampoo and conditioner, the user has no control over the amount of conditioner being used. Since a small quantity of conditioner is ideal, with a 2-in-1 shampoo the quantity can accidentally increase up.
10. Organic Shampoo
It is widely known that most OTC shampoos are formulated chemically, with a mix of harsh and mild ingredients. These shampoos, consisting of dangerous chemicals such as paraben, silicon, sulfate, etc, can prove to be harmful to your scalp, more so if you have sensitive skin.
A better and safer alternative to chemical-based shampoos is 100% organic shampoos. These types of shampoos are formulated strictly with essential oils and organic botanicals which are gentler and safer than any synthetic shampoo out there. Without the use of harsh preservatives, organic shampoos help moisturize your scalp, strengthen your hair roots, and brighten up the hair color. Since they are non-toxic, you can't expect any kind of side-effect as a result.
Different organic shampoos offer different hair benefits. Depending on the type of hair care you need, you can make the most of these chemical-free shampoos. For instance, to make your hair voluminous, you can buy Nurture my Body. Or for a healthy scalp, you can get yourself 100% Pure – Burdock & Neem Healthy Scalp Organic Shampoo.
Since organic shampoos are formulated from pure ingredients, they tend to be pricier. One of the major ingredients of non-toxic shampoos is essential oils. And generally, if you go out in the market, you will find essential oils slightly steeper. But that's because of the complex production and scarce source of essential oil in general.
11. Medicated Shampoo
Generally, medicated shampoos relieve itching and scaling. However, they can help treat fungal or bacterial infections as well. Many patients ask for advice for treating scalp issues like itching and dandruff and these problems can be treated with the help of medicated shampoos.
It is best to go for shampoos that contain pyrithione zinc, salicylic acid, or ketoconazole. These ingredients are specifically added into medicated shampoos as they help manage scalp buildup that is often a cause behind excessive dandruff and itchy scalp. Some medicated shampoos also have coal tar which is known to suppress fungus and inflammation. This ingredient also helps reduce oil production that may lead to fungal growth. Medicated shampoos that may have coal tar as an active ingredient are Psoria Trax, Neutrogena T/Gel Extra Length, and MG217.
While medicated shampoos may treat a wide range of hair issues, they may give rise to certain side-effects such as nausea, vomiting, and black urine. A better substitute is to prepare a homemade medicated shampoo. Some organic ingredients that are commonly used in a DIY medicated shampoo are apple cider vinegar, coconut oil, essential oils, and raw honey. If in case, you have used both OTC and DIY medicated shampoos and you still don't find relief, talk to your doctor. They will be able to guide you better.
12. Swimmer's Shampoo
This is the type of shampoo specifically designed for swimmers that suffer from damaged and brittle hair. Swimming pool often contains chlorine which is added to make the water bacteria-free. Staying in water for a long period of time can get chlorine into your hair, leading to dry and smelly hair.
If you don't wash your hair with a high-quality shampoo, chlorine can cause thinning and falling of hair. It is said that when you swim in chlorinated water, the hair absorbs chlorine. This, in turn, eliminates natural oil from your scalp. The continuous exposure to chlorinated water can crack your hair up, resulting in split ends. Swimmers' shampoos are best known for effectively removing chlorine from the hair, nourishing and strengthening the locks all the while. On the other hand, their conditioners help maintain natural oil which, in turn, keeps the hair super moisturized.
13. Normal Shampoo
Normal hair shampoo is for all those people who do not have any special hair needs and hence do not require special hair treatments. In other words, these shampoos are gentle cleansers with simple ingredients and work just fine.
They are formulated to clean normal sebum production with the help of sulfates and other surfactants. Normal shampoos ensure that they do not eliminate natural oil, hydration, and shine from your healthy locks. The purpose is to maintain the health of your hair by keeping moisture and luminosity fully intact.
Once you have figured out your specific hair needs, it will become easier for you to choose a specific shampoo type. In this way, there will be a lesser chance of getting disappointed with your purchased product and you will happily flaunt your hair wherever you go.