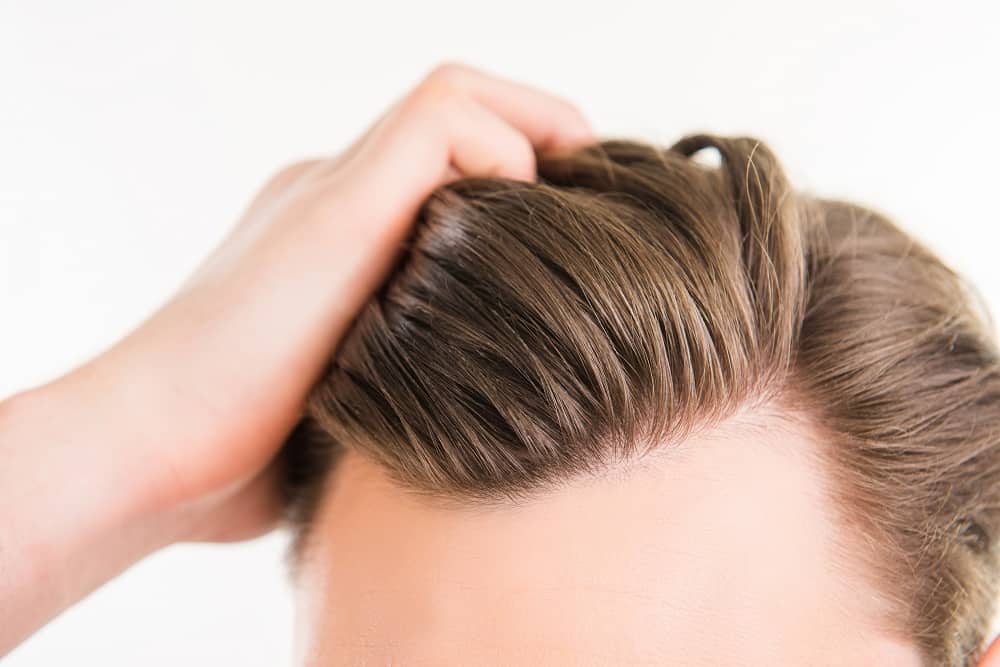 As a matter of fact, men pay far less attention to hair condition than women. However, it's high time that men realize the importance of seriously maintaining their hair. Your masculinity is revealed by the way you appear, and to be honest, your hair contributes a lot more to your looks than you might perceive.
When it comes to managing your hair, hair conditioners can serve you best. Many leave-in conditioners contain a variety of healing minerals and vitamins. These natural additives ensure long-lasting health benefits for your hair follicles and scalp. You may not be aware of the fact that your hair follicles are connected with the nerves and brain cells inside your scalp. This essentially means maintaining your hair facilitates in keeping your sane and in the right state of mind.
While some of these options resolve issues like hair loss and dry hair, others assure softer and healthier hair. Some conditioners help keep the 'dead shaft' of your hair to appear strong and healthy by preventing split ends. Others enable your hair to look shiny and glossy.
Source: Next Luxury
Following is a list of 10 best conditioners available for men:
Krieger + Sohne Hair Conditioner for Men
Price: $14.24
Everyone admires healthy and shiny hair. However, not every product assures you that. And even when some might be able to offer those features, most contain chemical substances which are disastrous for your hair. But the Krieger + Sohne hair conditioner is free from all such substances. It is created using natural components such as peppermint oil that functions amazingly to give a shiny look to your hair.
As a versatile moisturizer for men, this hair conditioner suits all sorts of hair so you need not worry about whether it would go well with your hair type. Not only does it have an attractive fragrance, but also the ability to heal any scars that might be present on the scalp. In case the product doesn't click to you, you always have the option to get it refunded with a 100% money-back guarantee.
Source: Unwired Buyer
Bed Head Men
Price: $22.98
There are many brands out there carrying the 'leave-in conditioners for men' label, making it difficult for you to choose the right one. Sold by one of the most well-known names in the personal care industry, bed head for men offers an exclusive line of hair products for men. Its latest conditioner comes with Brazilian rainforest extracts that guarantee a healthy scalp with plenty of moisture. Hence, it works really well for dry hair.
Additionally, the conditioner comprises of a refreshing scent, but some people may not like the minty aroma. It's a costly option, but worth the price.
Living Proof No Frizz
Price: $18.88
With Living proof no frizz conditioner, you no longer have to worry about dry and unhealthy hair. It is specially designed to restore protein and moisture to promote healthy and moisturized hair. The conditioner comes with an aromatic fragrance that's ideal for medium-sized hair. It is sure to offer a brilliant shine and softness to your hair.
Source: Oprah
TRESemmé Conditioner
Price: $3.98
TRESemme hair conditioner for men is yet another hair conditioner tailored to get rid of dry hair and replace them with soft and healthy-looking ones. The product optimizes hydration by locking in moisture, giving your hair a softer feel and look from the root to the tip. It comprises of vitamin E that not only supports the moisturizing function but also helps repair the damaged hair.
The conditioner is easy to apply and being inexpensive, it's ideal for those with limited budgets. However, prevent any contact with your eyes. In case it does come into contact with your eyes, make sure you rinse your eyes thoroughly with clean water.
It's a 10
Price: $24.99
It's a 10 hair conditioner, suitable for all hair types, is designed to free your hair from tangles and frizz, strengthen and prevent them from split ends, thus, making your hair overall manageable. It's an ultimate solution to dry, damaged hair that tends to break easily. This conditioner allows for easy combing as you'll experience softer and smoother hair right after the first time use.
However, in their most recent purchases, some users have complained that there seems to be changed in the formula as the conditioner looks a little runnier compared to their earlier purchases. Others felt that the fragrance was much more pleasant in the past. But try it for yourself; that might just be the case with a few units.
Source: Beardoholic
American Crew Daily Conditioner
Price: $12.34
If you're looking for a pleasant sensation combined with other essential hair functions, American Crew is the right conditioner for you. While you'd experience tingling feeling on your scalp during the first time use, only a few more applications would be sufficient to attain other technical benefits.
Not only will your hair be softer, healthier and more manageable, but it'll continue to eliminate problems associated with dandruff. All you need to do is apply and leave it in your hair for a while before rinsing them off. Hopefully, you'll finally resolve the dandruff issues after some time.
Additionally, using this product regularly would reduce the rate of hair loss that you've been facing for long. Even more admiring is its masculine scent reminds you of menthol. The conditioner comes in a huge bottle of 33.8 oz and is sure to last for several months.
Paul Mitchell Tea Tree
Price: $37.00
Paul Mitchell's Tea Tree is an ideal conditioner for men with fine, thin hair. Compared to other hair conditioners, this one is a little thicker. The interesting blend of Hawaiian awapuhi present in the product creates for heaven for your hair.
In addition, it comprises a protective sunscreen that serves to protect your hair from the harmful ultraviolet radiation from the sun.
Source: Dave's Barber
Art Naturals Shampoo and Conditioner
Price: $21.81
If you're facing the issue of damaged hair, Art Naturals conditioner would prove an ideal purchase. It is created using natural ingredients that help strengthen, moisturize and protect your hair from damages. Herbal extracts, protein and vitamin E present in the conditioner helps recover the damaged hair.
The Moroccan argan oil in the conditioner absorbs into the hair follicles to protect the hair from ultraviolet rays and heat from the sun.
You won't have to worry about whether the conditioner suits you as it's perfect for all types of hair. Owing to its protective and hydrating properties, you'll be able to retain sufficient moisture despite using a hairdryer.
Made for healthy minds, the product is free from paraben and similar harmful substances. It ensures hair cleaning without stripping off the hair color. Finally, the Moroccan organ oil has a lightweight, making it highly portable.
DevaCurl Hair Conditioner for Men
Price: $25.93
Made to work perfectly for all curl types, the DevaCurl Hair Conditioner for Men contains the moisturizing formula that results in frizz-free and soft curls. Hairstyling is made super-easy with this product as the creamy moisturizing formula ensures maximum hydration.
The olive oil present in the conditioner keeps your hair hydrated by locking in moisture. Moreover, it also comprises of nourishing botanicals that result in softer and healthier hair.
No harmful substances like silicone, paraben or sulfate are present it the conditioner so there aren't any issues pertaining to hair safety. It is made from natural ingredients that offer adequate nourishment to your hair, making it ideal for everyday use.
The application procedure includes applying it on wet hair, detangling them gently using your fingers, and washing it off. A 32-ounce bottle means you won't have to make frequent visits to the store for purchases and it comes in affordable pricing.
Ultrax Labs
Price: $47.45
Last but not least, Ultrax labs help your hair appear healthier and thicker than usual. If you can leave it for around 2 minutes after applying it on hair, you'll experience the benefits from the very first day.
Without weighing down your hair, this conditioner ensures softer yet strong hair which is made possible sure to the organic ingredients it is made up of. The substances include Simmondsia Chinensis seed oil that alleviates the build-up of sebum, chamomile extract that serves to refresh your scalp and make your hair stronger, jojoba that moisturizes your hair and others like caffeine.