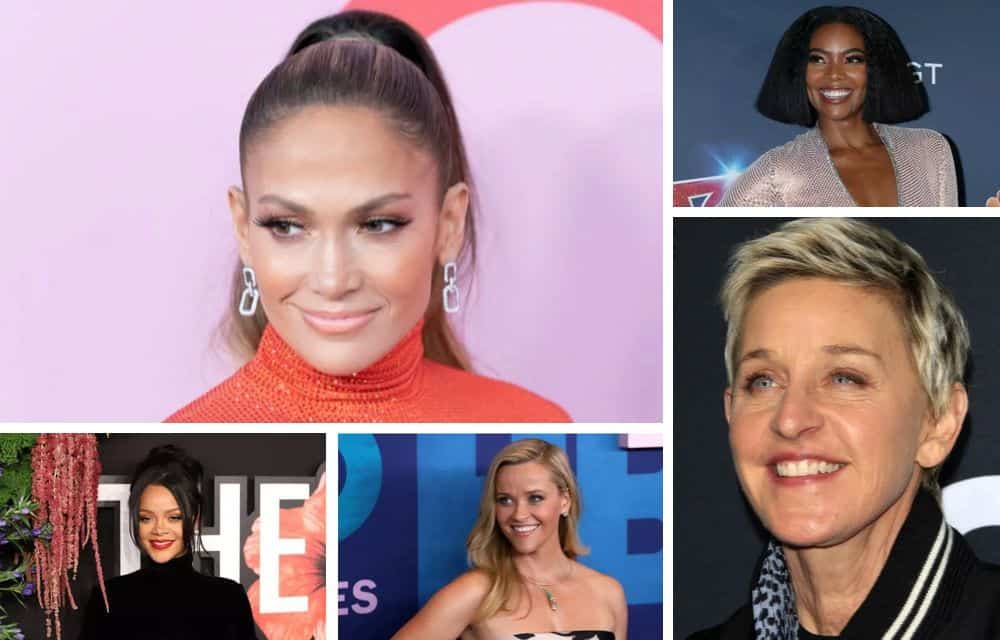 If any industry is dominated by women, it's the fashion industry. While some of the big boys have really carved out a reputation for themselves in the name of fashion, there are some seriously powerful women celebrities who are beginning to rise to the top and claim their piece of the fashion pie as well. From Sara Blakely, who created those SPANX and Shapewear that we are so thankful for, to Aimee Song, whose niche is writing about all of those fashions that we simply must have, we need to sit up and pay attention to the innovators that are shaping the world through the wares that we wear. Here are some of the most influential celebrity women that are changing the face of fashion:
1. Sarah Jessica Parker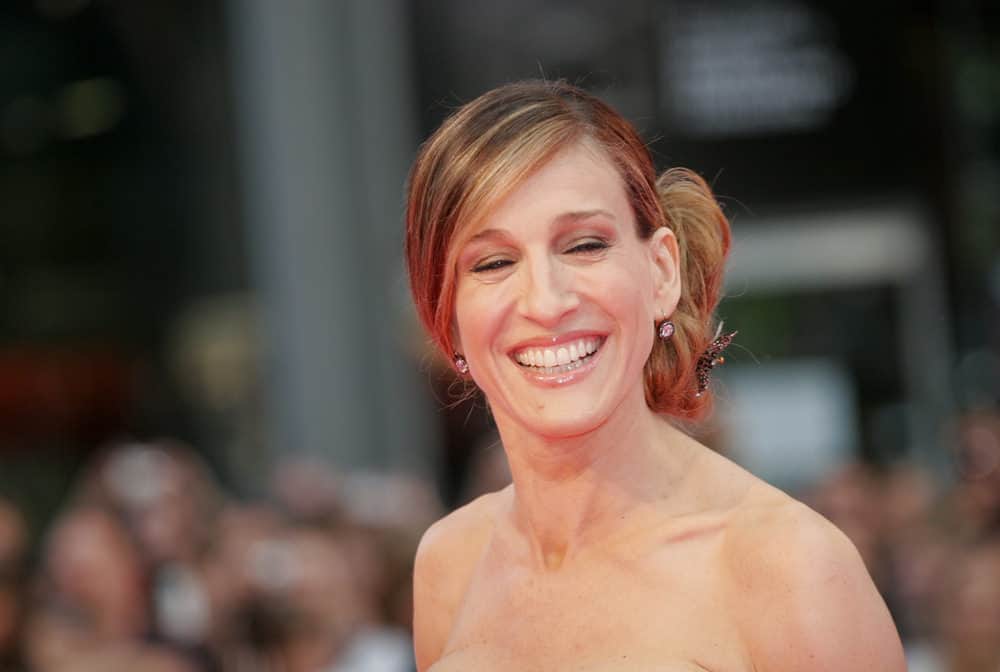 Leave it to "Carrie" to come up with her own fabulous fashion, perhaps springboarding off her time on Sex And The City. After all, she did sport some impressive wear during her New York adventures! From her humble starts on television and movies like Girls Just Want To Have Fun, Sarah Jessica is a natural in all things fashion, and she uses her passion for fashion, coupled with her unique style preferences, to create a clothing line that is functional and classy. It should come as no surprise that a great deal of her fashion line is devoted to shoes—those feet should look just as neat as they carry you through your day as the rest of your awesome digs.
2. Khloe Kardashian–Good American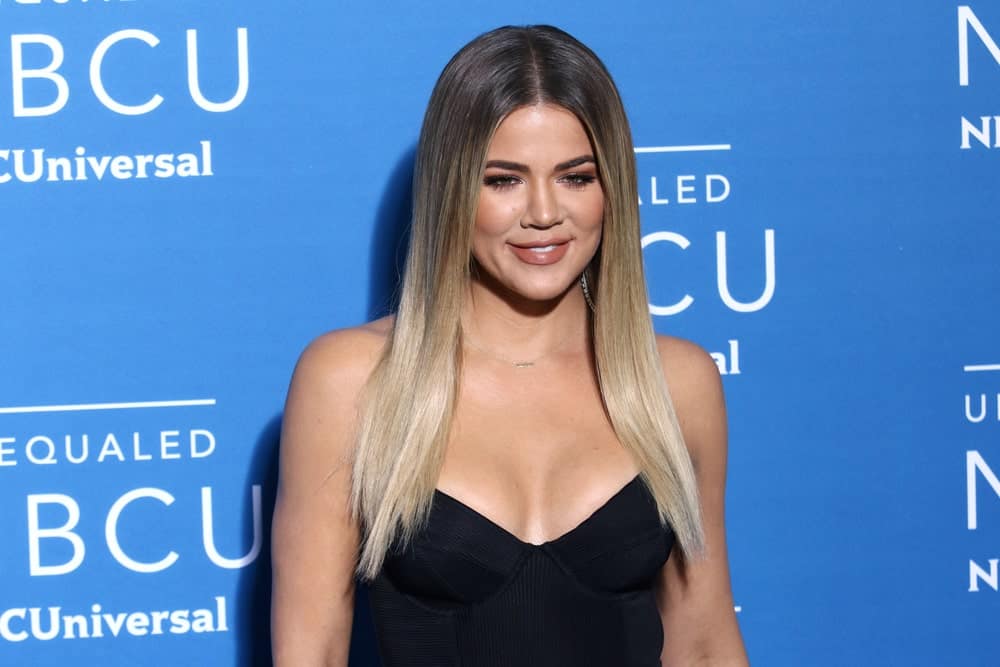 The Kardashian clan seems to have their fingers in all things media, don't they? Kim, Kourtney, Khloe, Kendall and Kylie have always had a passion for fashion, and it is evident in most of their professional pursuits since the early nineties. It has been years since the Kardashian collection was featured in Sears stores; Khloe got a hankering to create something new for the classic American girl, and the Good American fashion line was born. Starting off as a company specializing in jeans that made American women look and feel great, it has expanded to include all sorts of classic denim looks, ready to wear clothing and comfortable bodysuits. Khloe always had a preference for catering to the masses rather than offering high-end choices that only few could buy; let's hope that her solid business sense continues to serve her well in her fashion endeavors.
3. Kardashian Sisters–Kardashian Kids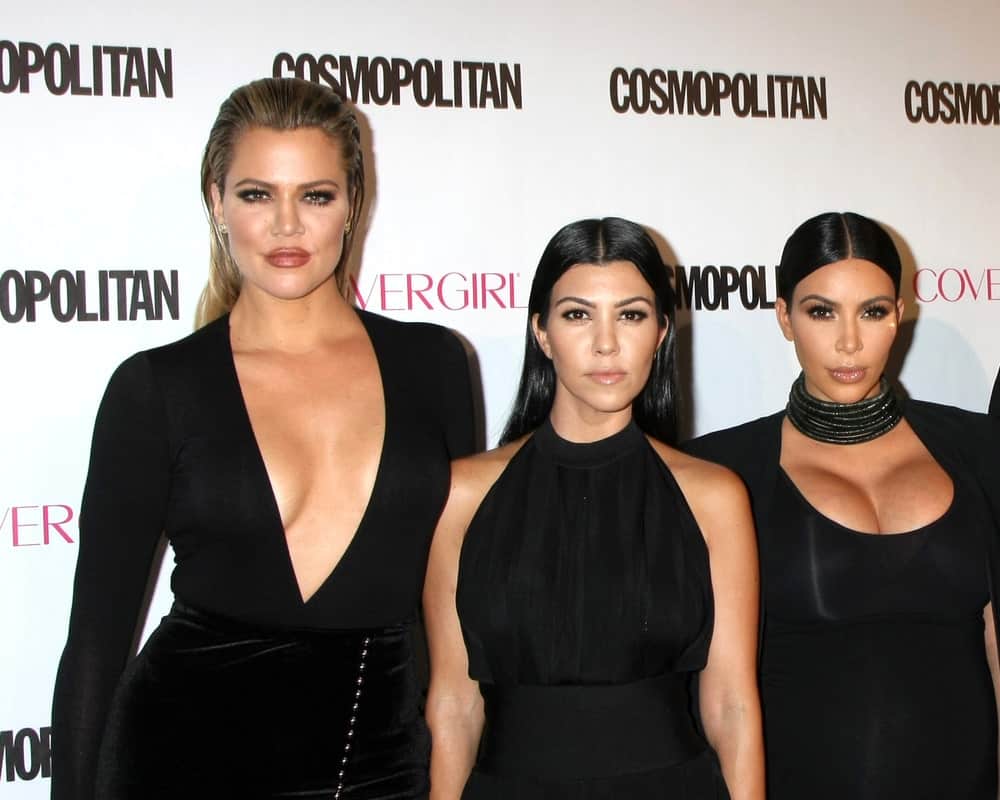 Leave it to these ladies to come up with something new and innovative, when their earlier escapades are no longer working for them. Thanks in part to the fact that they all became mothers, Kardashian Kids was born out of a need to outfit their celebrity royal babies with the best threads. This line is featured at Babies R Us, Lord & Taylor, Zappos, Nordstrom, and Hudson Bay in Canada. The "Dash" sisters sweeten the deal by giving you a taste of fame–simply upload a picture of your sweetie with #kardashiankids attached, and have your baby featured on one of their Instagram pages. Who knows? Your lovely child could be discovered thanks to this fashion-forward line.
4. Melissa McCarthy–7Seven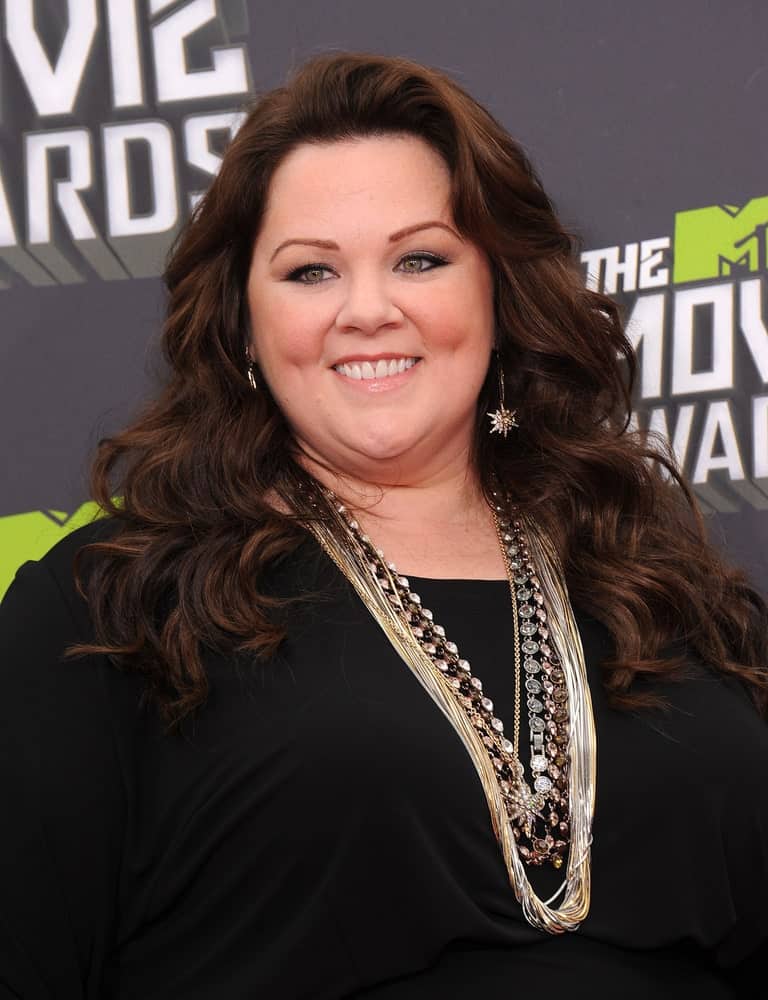 Melissa McCarthy and comedic timing go hand in hand; growing up and cutting her teeth as a stand up comedian in New York City, she took a leap of faith and moved to Los Angeles, receiving a break out role as "Sookie" on Gilmore Girls. Since landing some major Hollywood gold roles and becoming a comedic institution in Hollywood, she has gone on to exert her positive influence and self-confidence through the introduction of her fashion line. A true "body-positive line" that doesn't shame plus-sized women, Melissa McCarthy is the poster queen of positive self-esteem and loving those curves. An array of styles, fabrics, and fits accommodate almost anyone on the lookout for some new gear, and you're bound to find something that strikes your fancy and fits your fanny with her winning attire.
5. Jessica Simpson–The Jessica Simpson Collection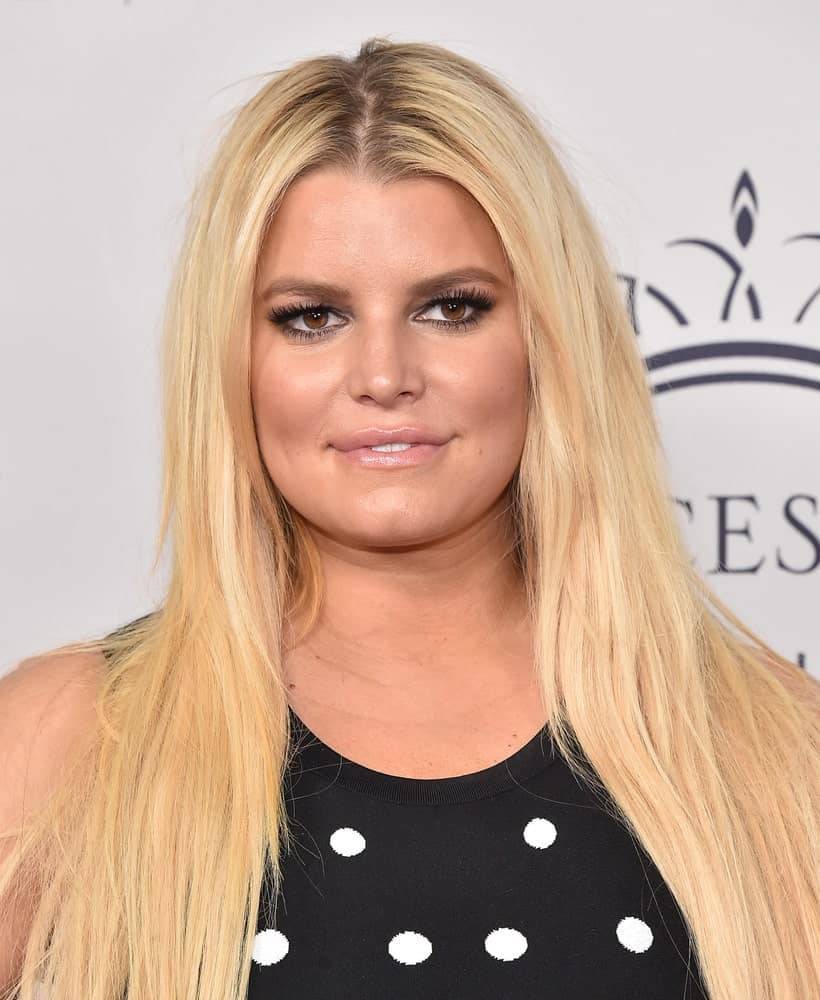 Jessica Simpson has taken the music, entertainment, and fashion industries by storm with her multi-talented offerings. Born and raised in Texas, she rises from humble beginnings after catching the eye of media mogul Tommy Mottola, who helped her create a name for herself in the music industry. From there, Jessica went on to break out in film roles and dabble in other media ventures. It comes as no surprise that she should also wish to dabble in fashion and all of the creative potential that exists within the industry. If you want an all-encompassing line that offers accessories, handbags, shoes, and even fragrances, look no further. The Jessica Simpson Collection pulls together looks from head to toe, and leaves you looking and feeling fabulous. Originally launched as a shoe collaboration with Nine West in 2006, it quickly morphed into the mogul we know today, making it one of the most successful fashion lines ever created. When asked what differentiated her line from others, she credits her success to catering to those who purchase pieces, not those who are creating according to their own style and taste in clothing. Spoken like a true entrepreneur, Jessica!
6. Claudia Schiffer–Aquazurra Capsule Collection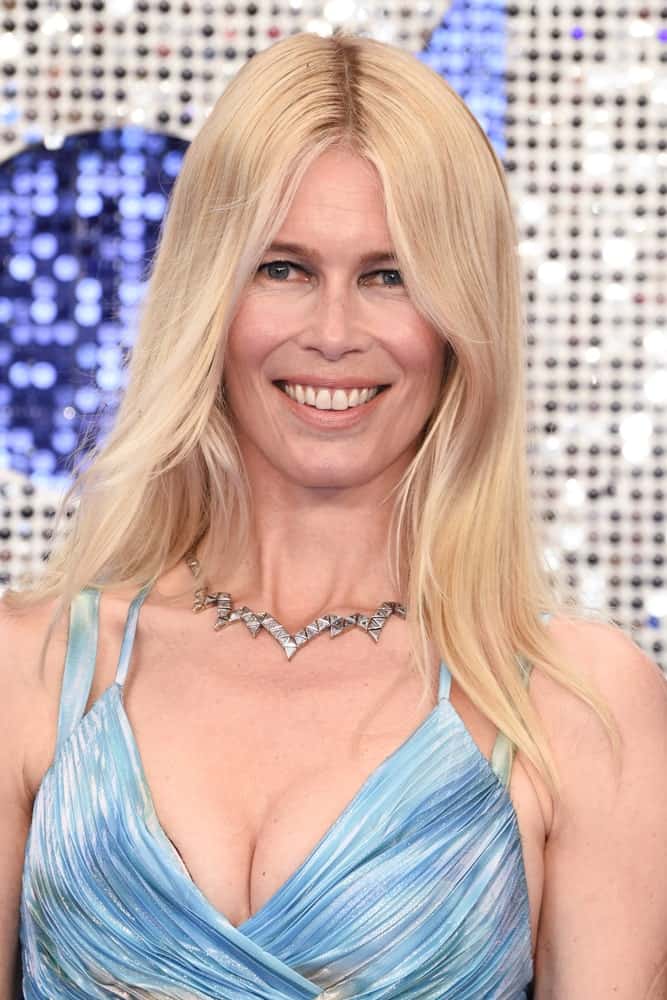 Claudia Schiffer, easily one of the most beautiful women on the world, has made a name for herself in the modeling industry. Married to magician David Copperfield, she maintains her own professional pursuits in modeling and by dabbling in the creation of a fashion line that is as varied and unusual as her own style. This unique line is the marriage of Schiffer's unique fashion sense and designer Edgardo Osorio's ingenuity–and it's a match made in heaven. Eight breathtaking looks sprang from their inspiration, including everything from couture to shoes. We might not be able to look like Claudia Schiffer, but at least we can dress like her.
7. Eva Mendes—New York and Company Collaboration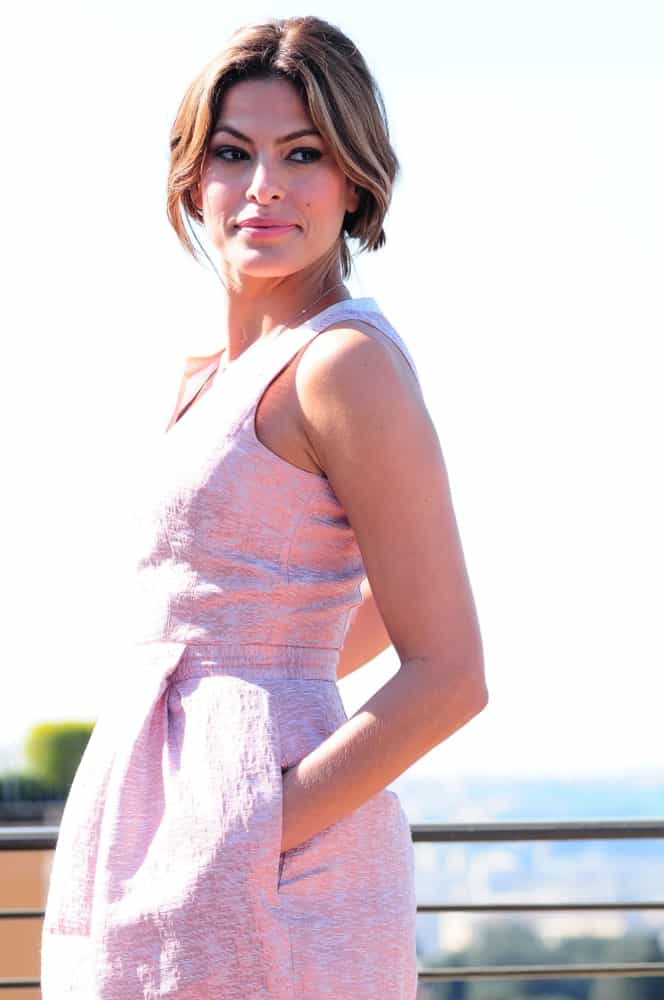 Eva Mendes, an American actress best known for her roles in 'Training Day', 'Stuck On You', and 'Hitch', brings a unique talent and a beautiful look to the big screen. Her modeling conquests include spreads with Revlon and Calvin Klein, and she has become well known for her beauty and style as well as her acting digs. This beautiful collaboration was so successful that as of May 2017, it had expanded to include over 50 NYC shops and 19 Mendes boutiques in addition to their very strong online presence. Apparel for Mendes's line is moderately priced, at $46-$130 per piece.
8. Gabrielle Union–New York and Company Collaboration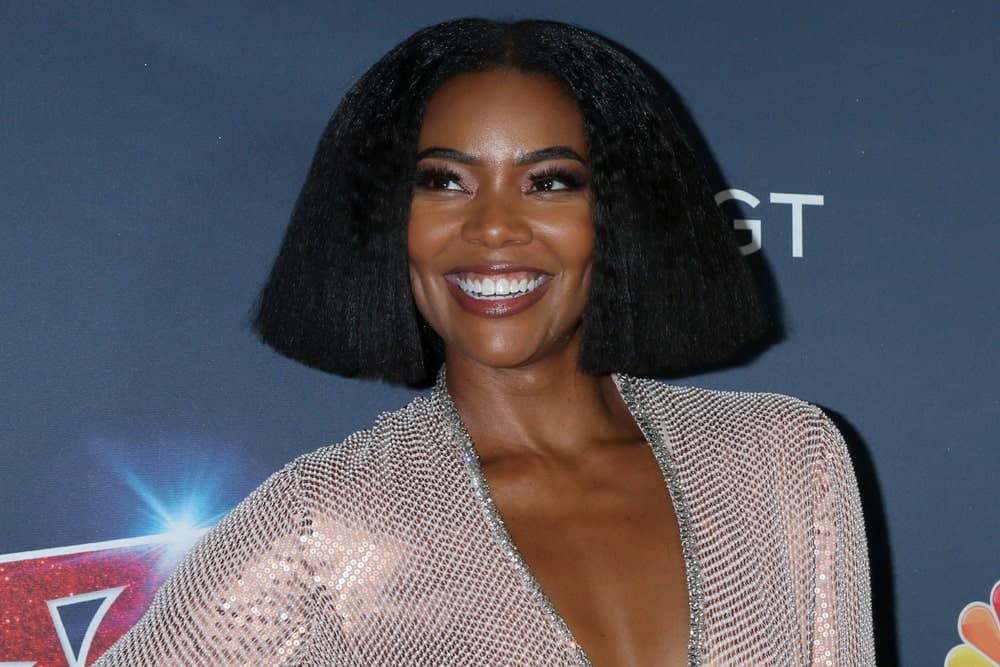 Gabrielle Union is a multi-talented individual with an interesting pathway to fashion flair. She grew up near Pleasonton, California, where she excelled in both academics and sports. It seemed that her pathway to college and something in the legal profession seemed pretty clear until she began interning at a modeling agency to pay off some college loan debt. Someone took notice, and began giving Union opportunities for work in print and on camera. It was a heavenly day for her agent when it was discovered that she could also act; her course was changed for good. Gabrielle's fashion line is just a slice of the financial empire that she is currently developing. Apparently, everyone wants a piece of the big apple–Gabrielle Union has also collaborated with this fashion giant to create looks that are stylish, unique, and comfortable. Union's Instagram presence is so strong that designers are approaching her for continued collaborations. Her collection features an array of off-the-shoulder jumpsuits, sweater dresses, kimono jackets, sweater dresses, and much more.
9. Reese Witherspoon–Draper James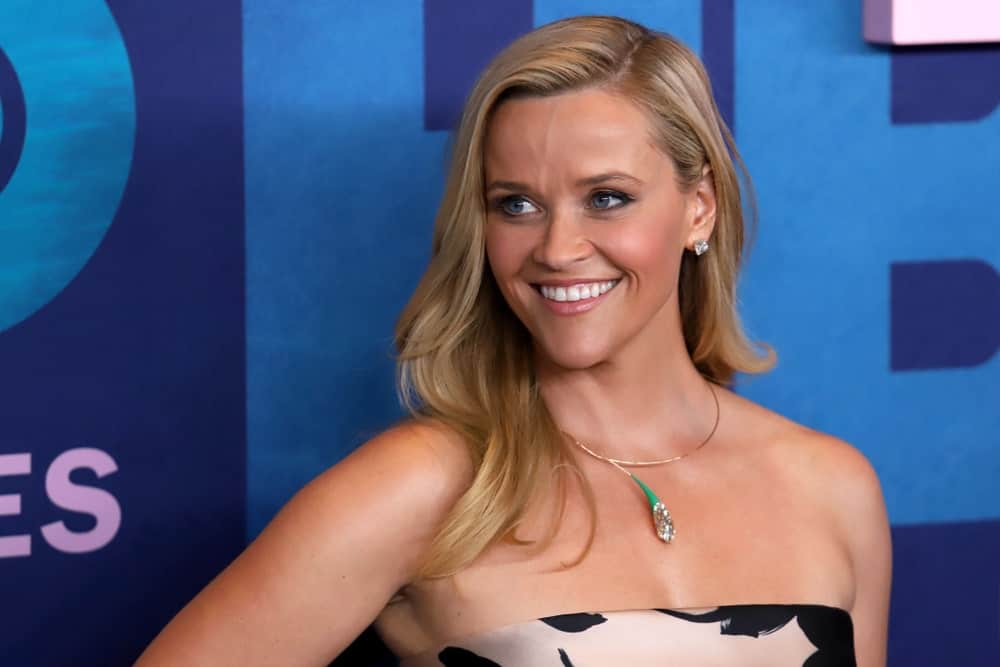 Born to working class parents, Reese Witherspoon had an introduction to the entertainment industry at a very young age. By age 7, she had already been discovered as a model. She went on to star in television productions and commercials, which fostered a love of being in front of the camera and in the spotlight. Landing her first major acting roles before she graduated from high school, her professional course seemed set even before the end of her undergraduate career. Reese gives homage to her good old Southern roots by naming her company after her grandparents–Dorothea Draper and William James Witherspoon. She is a Southern belle who brings the best of classics and modest attire to her line. Her motto? "We aim to bring contemporary and timeless Southern style to your home and to your wardrobe, no matter where you live. How "Southern" do you want to get? The sky's the limit with Reese's amazing line of clothing.
10. Mary Kate and Ashley Olsen–Elizabeth and James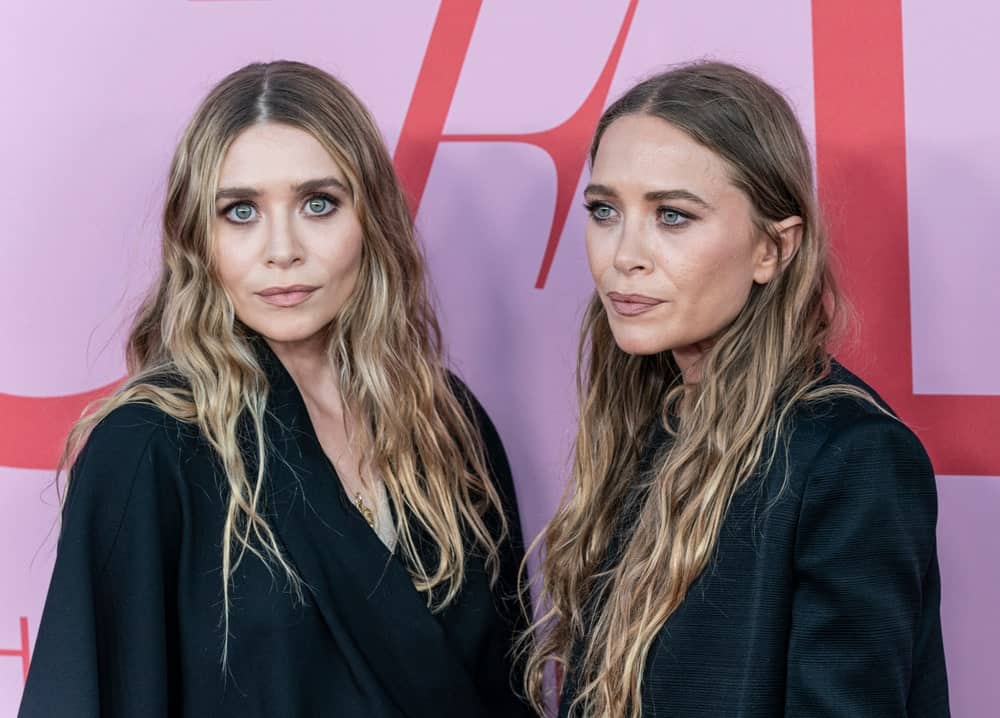 These twins definitely had a leg up in the celebrity world and the fashion industry from a very young age, and they took every opportunity they could to advance themselves and their careers. Opened in 2007, their Elizabeth and James line offers clothing, jewelry, accessories, eye wear and fragrances to completely round out your look. Mary Kate and Ashley have come so far since their debut on television in the nineties; known now as discriminating fashionistas, they fully support the manufacturing of high-end apparel and accessories in the United States.
11. Gwyneth Paltrow–Goop Line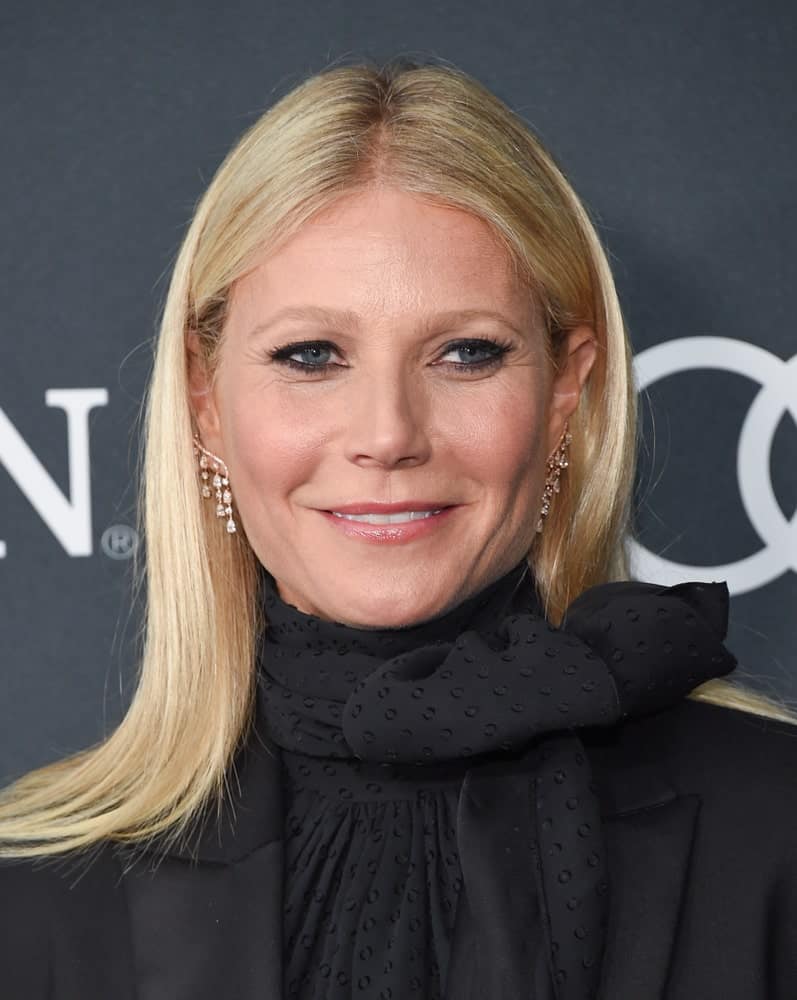 Gwyneth Paltrow, an American actress best known for her roles in '7even', 'Emma', and 'Great Expectations', is yet another celebrity that has been immersed in the entertainment industry from a very young age. Of course, her association with famous mom Blythe Danner and significant other Brad Pitt (if even for a short time) didn't exactly hinder her rise to stardom. Born from a passion to find and use all natural materials in skin care, nutrition, and clothing, Gwyneth launched the Goop line to fulfill all of those needs. Existing largely in cyberspace, the comprehensive website offers nutritional advice from doctors, vetted travel recommendations, and a clean shop containing natural home and beauty products as well as clothing that looks and feels great.
12. Rihanna–Fenty X Puma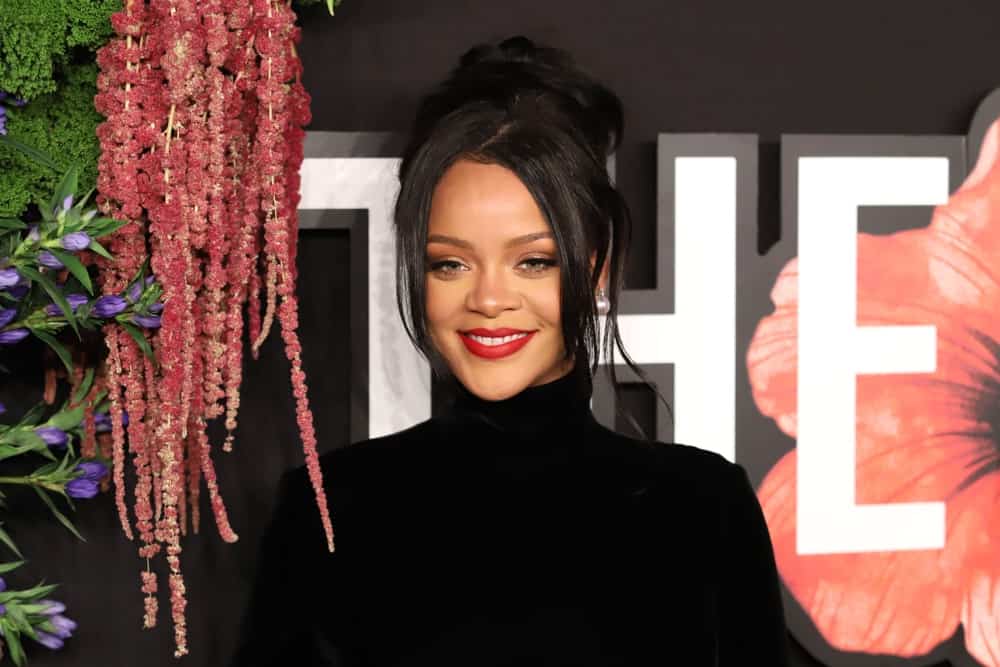 Gaining the attention of record execs at Def Jam records by the age of 16, Rhianna is no stranger to the entertainment industry. Her score of number one hits including 'Bon De Replay' and 'Umbrella' have helped her to carve out a solid place in the entertainment industry, allowing her to pursue some of her other passions like fashion. Why just hire a celebrity when you could collaborate with one and create an entire line of beauty products? Puma made a smart move when they did that with superstar Rhianna. Born of this union was a line of shoes and athletic clothing that combine the unique style qualities of Rhianna with the functionality and comfort of the Puma line. Going beyond the standard Puma tennis shoe, the line includes stilettos, casual sneakers, and slip ons perfect for every occasion.
13. Olivia Palermo–+Chelsea 28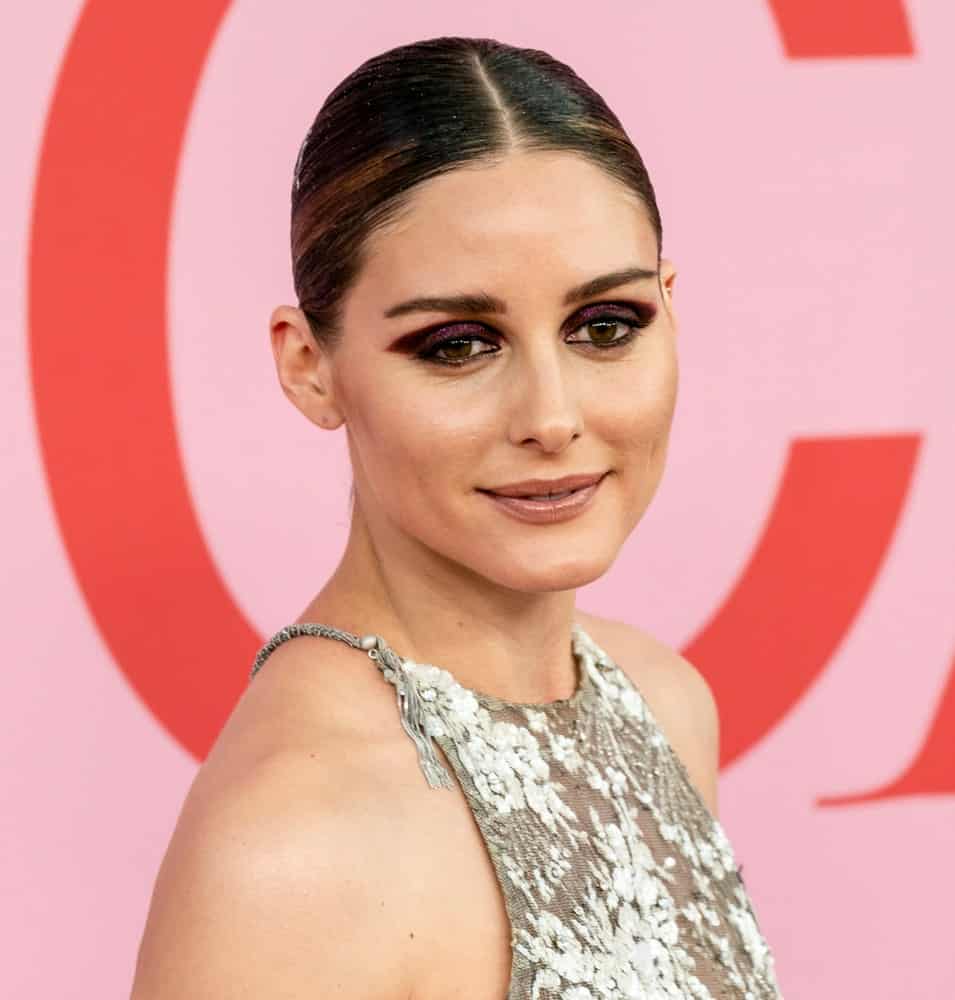 Olivia Palermo, daughter of a disgraced real estate developer and interior designer, grew up in New York City, where it seemed she had every advantage that privileged upbringing and private school education could afford her. After successful completion of her coursework at the American University of Paris and the New School in New York, she began an internship at Quest in NYC. She captured the attention of a photographer there, who took pictures of her and suggested that she start circulating them in fashion and modeling circles. Once discovered, her acceptance into these tight circles was made more airtight by her privileged upbringing and her influential family. 2016 brought another partnership to the fashion industry–that of Olivia Palermo and Nordstrom. This extended line of Chelsea 28 clothing allowed all of those envious women to begin emulating the style of those iconic figures on Gossip Girl. Clean lines, flowing fabric, and chick style are things that any woman can get behind, right?
14. Beyonce–Ivy Park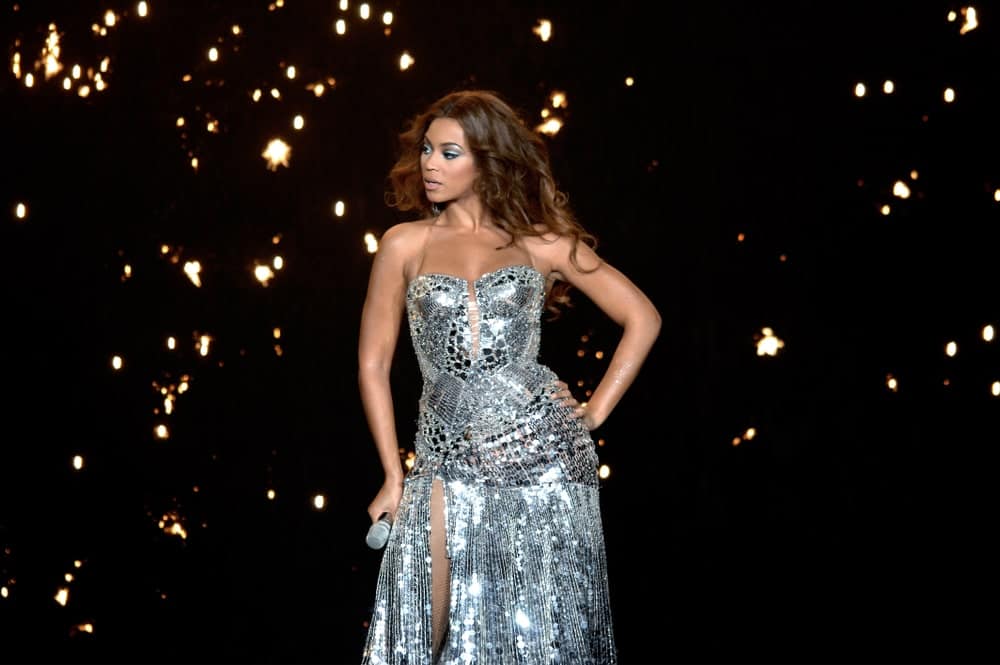 Beyonce Knowles is a multi-platinum recording star who is known for her larger than life stage presence, sizzling vocals, and over the top performance extravaganzas. The queen bee certainly needs her own fashion line, doesn't she? Ivy Park clothing and casual wear is designed to make us look and feel like queens, whether we are doing housework, working out in the gym, or heading out on the town. The collaboration of Beyonce and Topshop in 2016 has produced massive success for both of them, and there is more to come from this dynamic duo; stay tuned.
15. Kate Hudson–Fabletics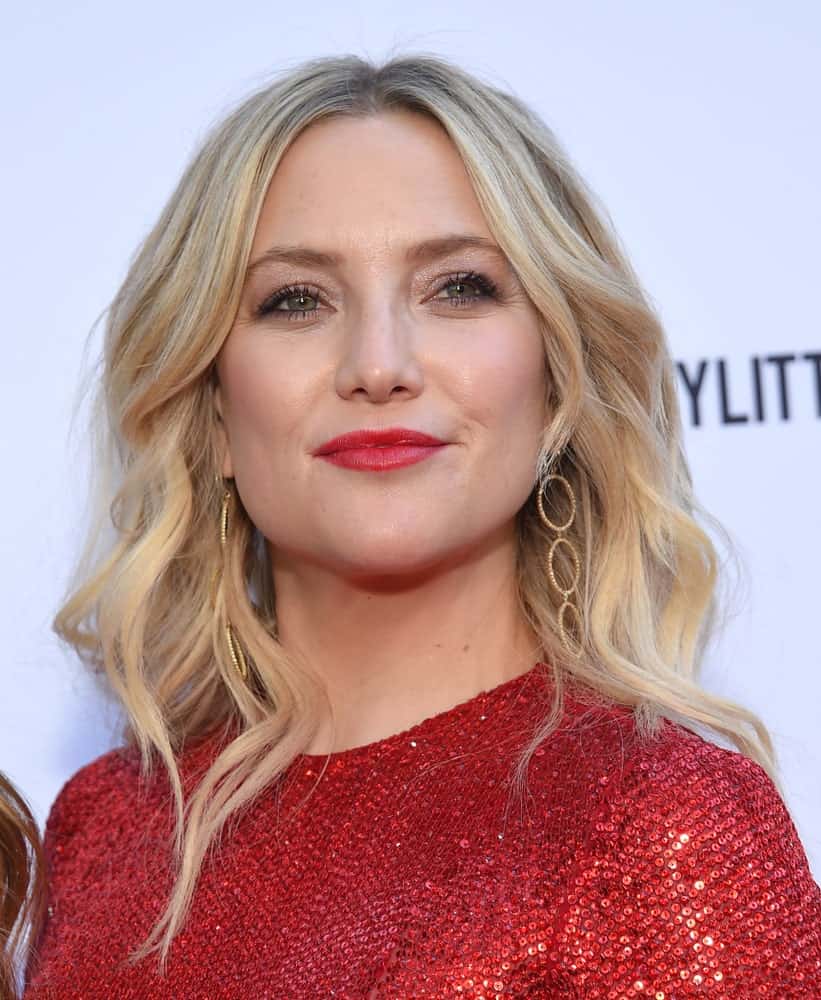 Kate Hudson, daughter of American icon Goldie Hawn and Bill Hudson, had a little bit of help when getting started on the path to fashion fame and fortune. With professional associations in her life like her mother and award-winning actor Kurt Russell, she got to see firsthand what life in front of the camera was really like. While it has had its share of controversy due to perceived quality issues, Kate Hudson will gain notoriety one way or another with her Fabletics line of active wear. Suitable for men and women, the line offers an array of leggings, yoga pants, joggers, crop tops, swimsuits, and more. Kate is no slouch herself in the fitness department—she manages to grace the walls of her boutiques and media advertisements with her fab form. Who could blame her? If we looked like that, we might be tempted to flaunt it too!
16. Lauren Conrad–Paper Crown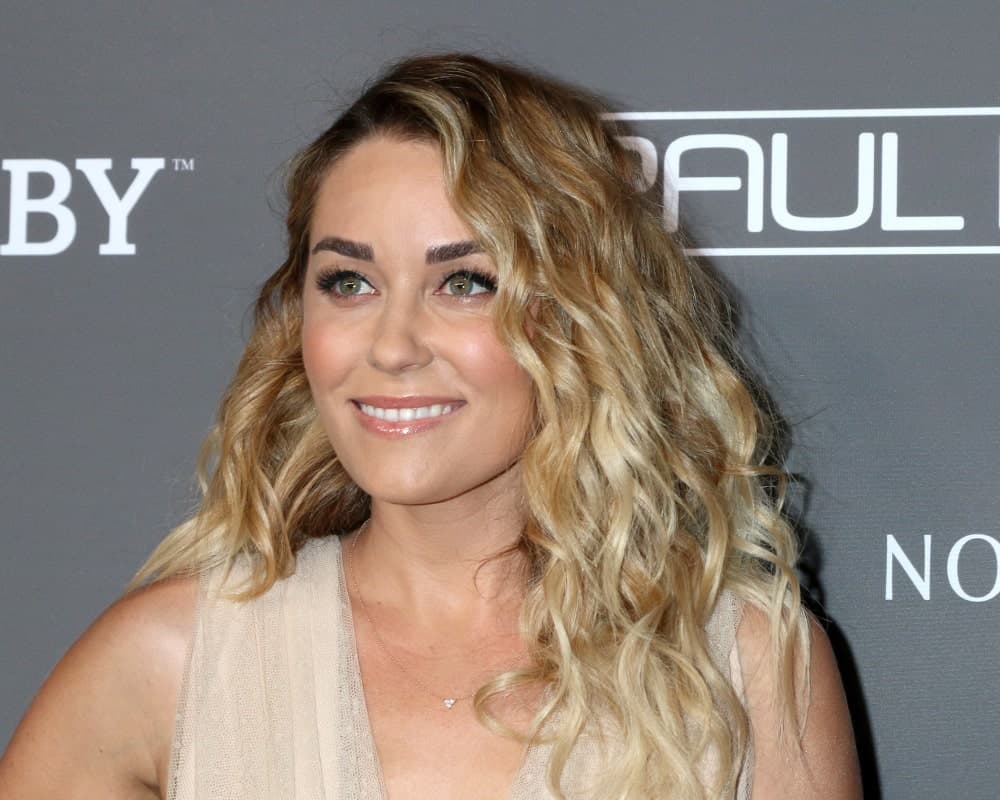 Lauren Conrad, and American television personality and actress, rose to fame via the shows 'Laguna Beach' and 'The Real Orange County'. During her time on television, she attended the Fashion Institute of Design and Merchandising, making plans to capitalize on her modest fame with dreams of building her own brand and fashion line. Her dreams of catering to upscale clientele continued to propel her in the direction of a clean cosmetics line and a line of accessories that would later be used to enhance her developing apparel. Her apparel line, which has been promoted through the use of her own modest blog, Lauren Conrad brings to us both classic style and superior fitting fabric. Containing everything from casual blue jeans to wedding attire, she aims to please the contemporary women with a variety of styles, colors, and fabrics that fit almost every budget.
17. Emily Ratajkowski–Inamorata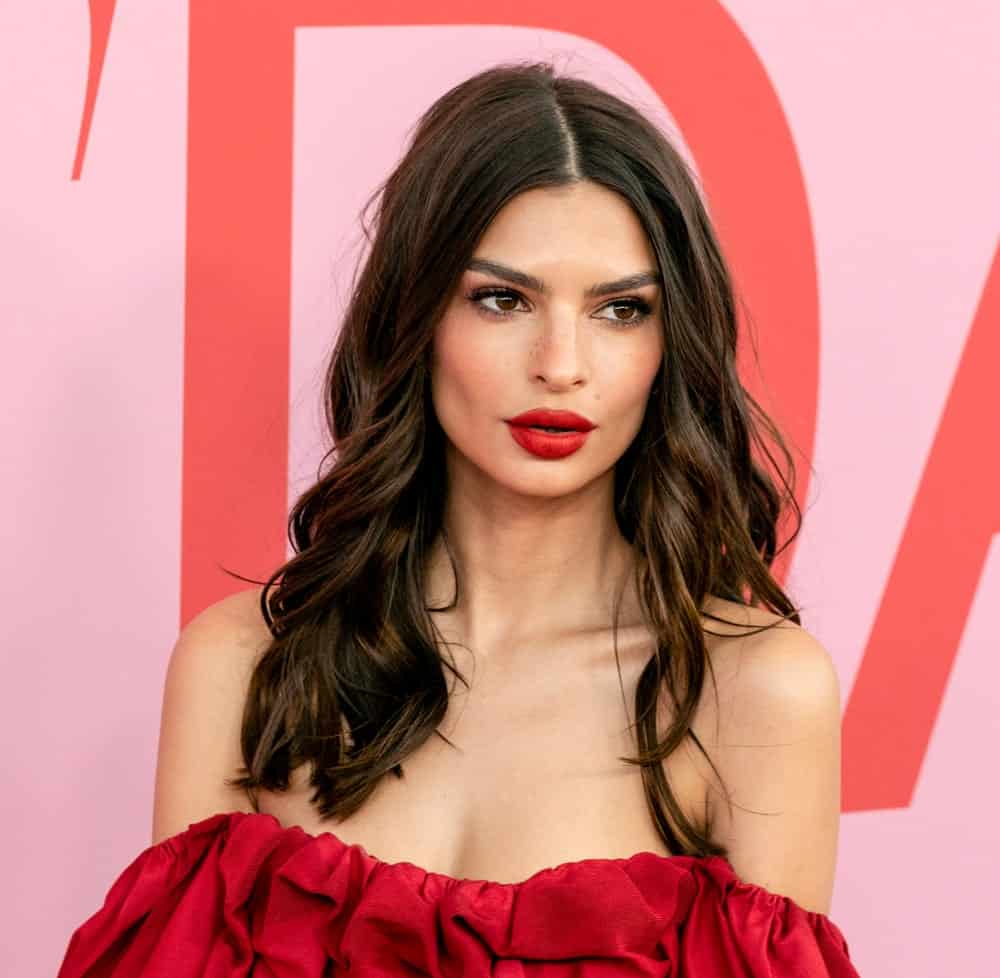 Emily Ratajkowski, a model and actress of Polish descent, is perhaps best known for her break out role on the hit Nickelodeon series, ICarly. She later shed her innocent persona in favor of an edgier look in collaboration with singer Robin Thicke for his production of 'Blurred Lines' in hopes that it would give her the exposure that she needed to catapult herself into the fashion industry. In 2018, supermodel Emily Ratajkowski founded the company Inamorata Swim, a bathing suit line inspired by her childhood spent at the beach splashing in the sun and surf. A natural extension of this was derived in 2019; Inamorata launched a line of body suits and lingerie that pays homage to the neighborhoods of downtown Manhattan and Brooklyn. If you appreciate the "less is more" look, you'll love this comfortable and somewhat saucy line.
18. Whoopi Goldberg–Dubee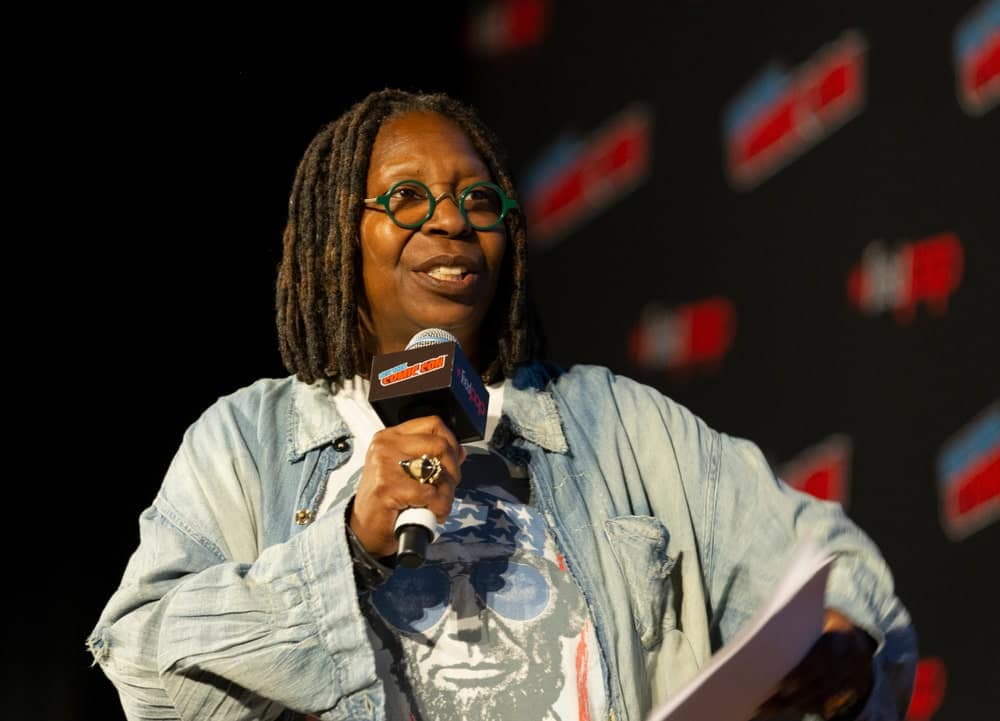 Whoopi Goldberg definitely knows the value of hard work. This actress and comedian rose from modest roots, the daughter of a teacher and a clergyman, to eek her way into Broadway. In her spare time, she worked as a mortician and a bricklayer to pay the bills while she waited for her next big break. Blame it on her need to be comfortable in her day job, this casual yet cool line showed up as recently as May 2019. Pieces are priced at $89-$400, and they are available via Niemann Marcus, Macy's Ashley Steward, and Amazon. Whoopi's fashion sense and personal philosophy mandates that ladies should look and feel comfortable and classy, regardless of age, size, or fashion preference. Her tailored looks are among the most comfortable in the business.
19. Serena Williams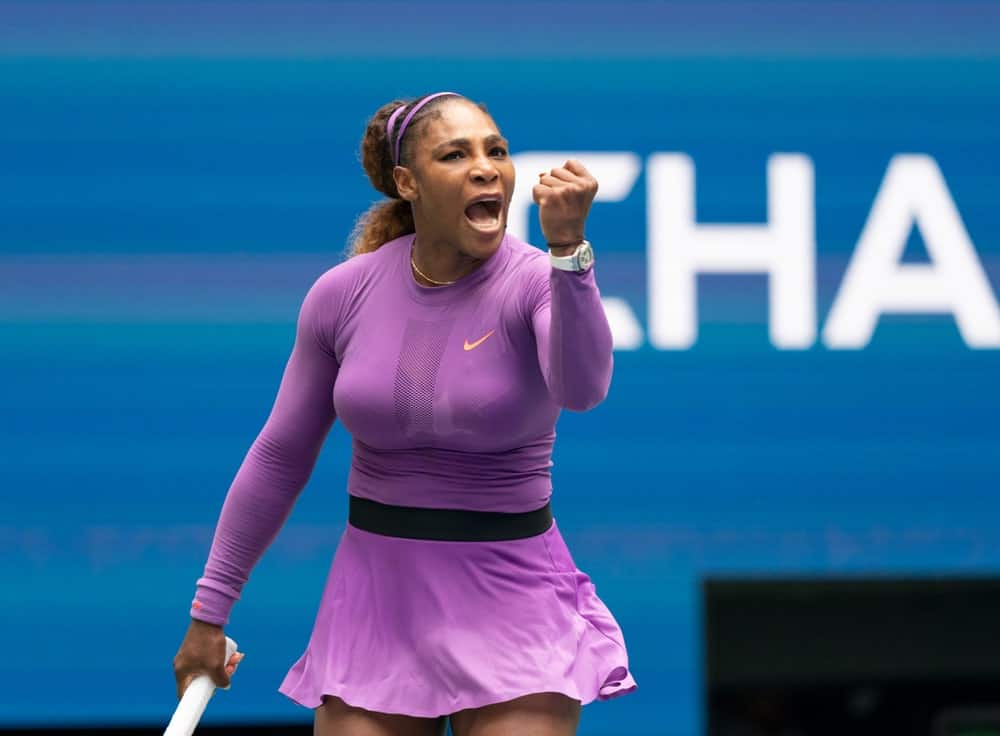 Serena launched her own clothing line, Serena, in 2018. Her fashion forward line includes everything from purses to shoes to dresses and casual wear; she is testament to the fact that one should be going after their dreams, no matter what others are telling you.
20. Venus Williams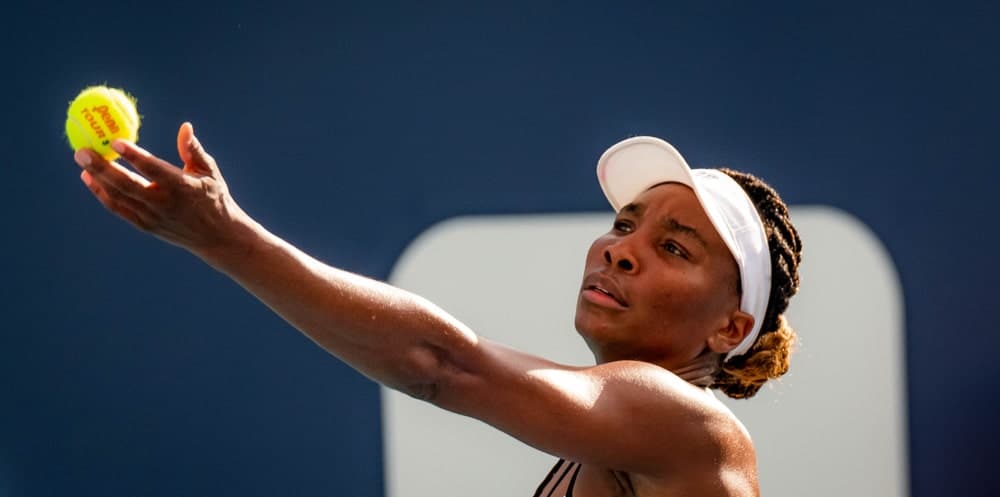 Monkey see, monkey do—-Venus had to follow suit with her own unique style and fashion choices that she now brings to the masses. Her line, EleVen, emphasizes active wear and comfort items for those who wish to dress more casually while still looking sharp. Her sporty and sassy pieces can be worn while lounging or for a fabulous night out on the town.
21. Cardi B
Cardi B is proof that social media can catapult you to stardom, no matter how people perceive you. She used her social media presence to flaunt her larger than life personality , gaining the attention of music execs who noted her pleasing countenance and her penchant for driving music. Now it is possible to look like Cardi B—assimilating her style becomes easier with the introduction of her fashion line, Fashion Nova. As of 2018, her revenue had broken sales records, making it one of the most successful fashion line in the industry. Strong, sassy women can order with confidence, knowing that they will be stepping out in style and looking a little like this rap mogul.
22. Carrie Underwood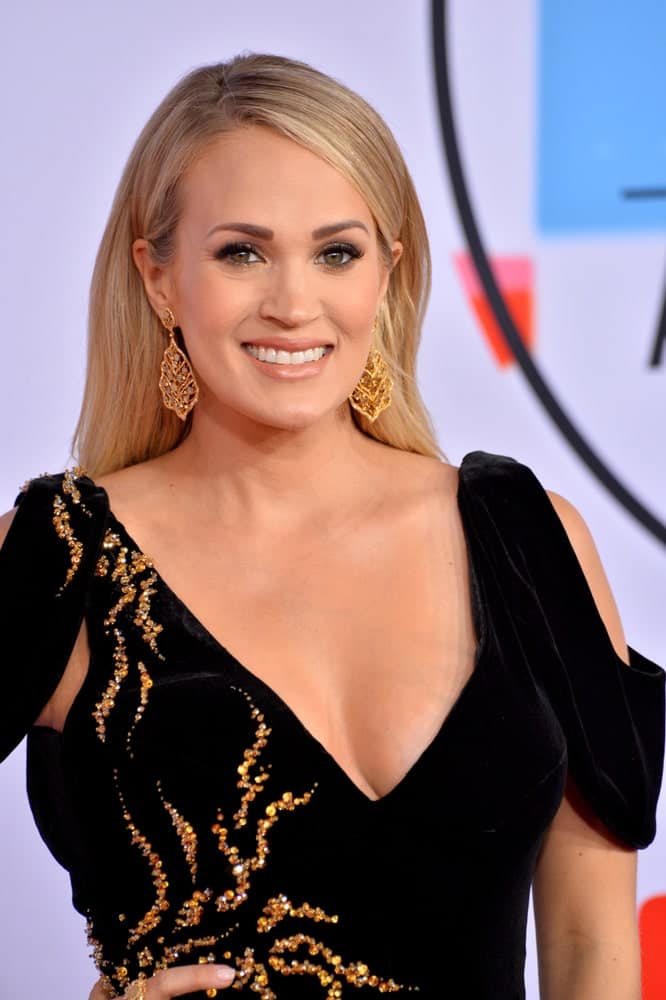 Carrie Underwood is truly America's sweetheart; she parlayed her way into stardom by winning American Idol and gaining the attention of a certain Simon Cowell. Getting her start as a church musician, she was bitten by the "stage bug" pretty early in life, and longed to gain more notoriety by expanding her circle of influence outside of her local parish and the occasional county fair. After her American Idol victory, Underwood went on to launch a very successful solo career peppered with some pretty impressive collaborations. Fashion seemed the next logical conquest for her to attempt. CALIA by Carrie Underwood is a lifestyle fitness line designed to empower women and help them lead healthier lifestyles. Offered online and exclusively at Dick's Sporting Goods, the line offers every possible accessory you could think of for working out, from sports bras to swimwear and beyond. Getting healthier and looking amazing has never been easier than with the CALIA line of products.
23. Rooney Mara–Hiraeth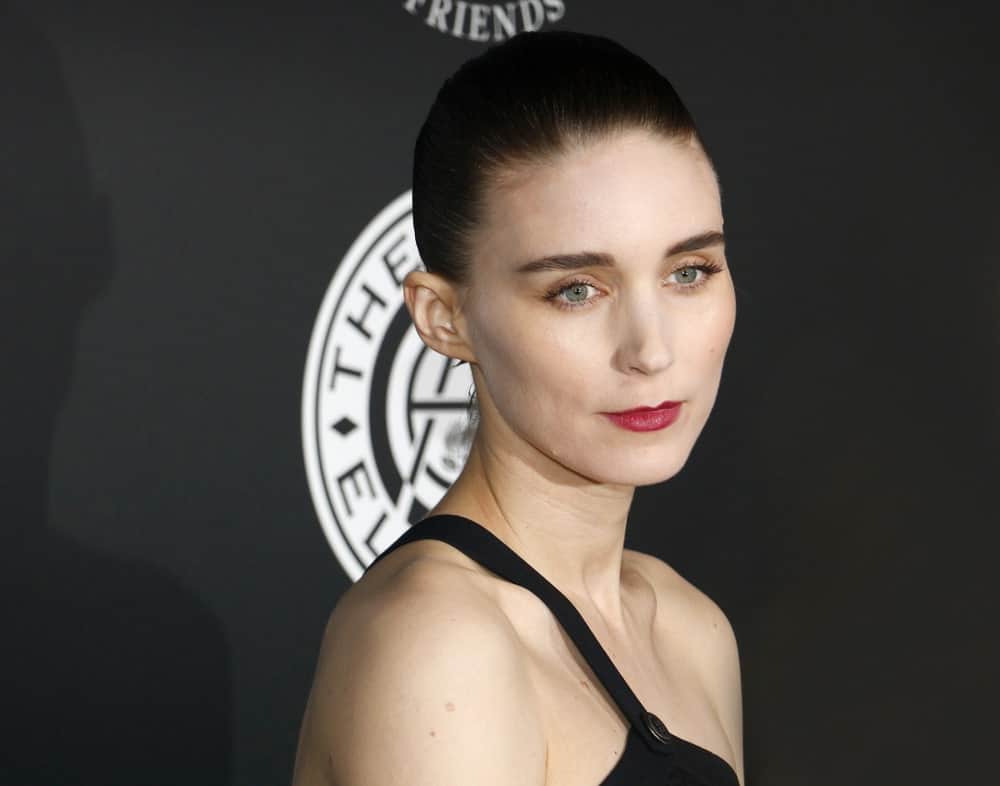 This talented actress started her trendy vegan line of footwear with her BFF, Sara Schloat back in 2018. Welsh for "homesickness", the word Hiraeth embodies the line's feel of longing for a long lost home that you cannot return to, or the inability to seek a home that never has been. You can expect a moody feel from the pieces in the line that are completely leather-free, wool, silk, and cashmere free. Just what are they made of?
24. Drew Barrymore–Dear Drew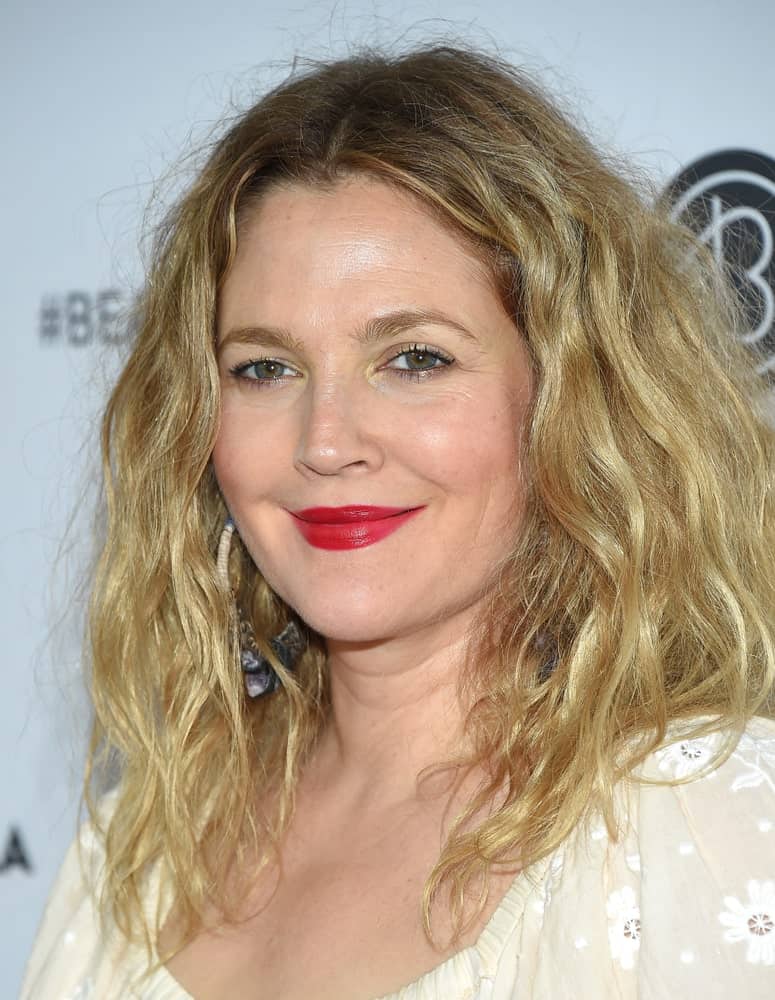 Drew Barrymore is one of the lucky ones—she gained early fame and notoriety in Hollywood, which doesn't necessarily turn out well for those who are thrust into the limelight too early. After a rocky few years in her teens, she regained her footing and her composure and has gone on to become a very talented actress, writer, and producer. It makes sense that Drew Barrymore should have a line of clothing that is as solid and stable as per presence in Hollywood–after all, she's been around and on the scene since her debut in E.T. at age 4. She is a true "jill" of all trades—with signature perfume, wine, and a fashion line of accessories that collaborate with Amazon, this power mogul seems to have fashion success in the bag. Go Drew!
25. Ellen DeGeneres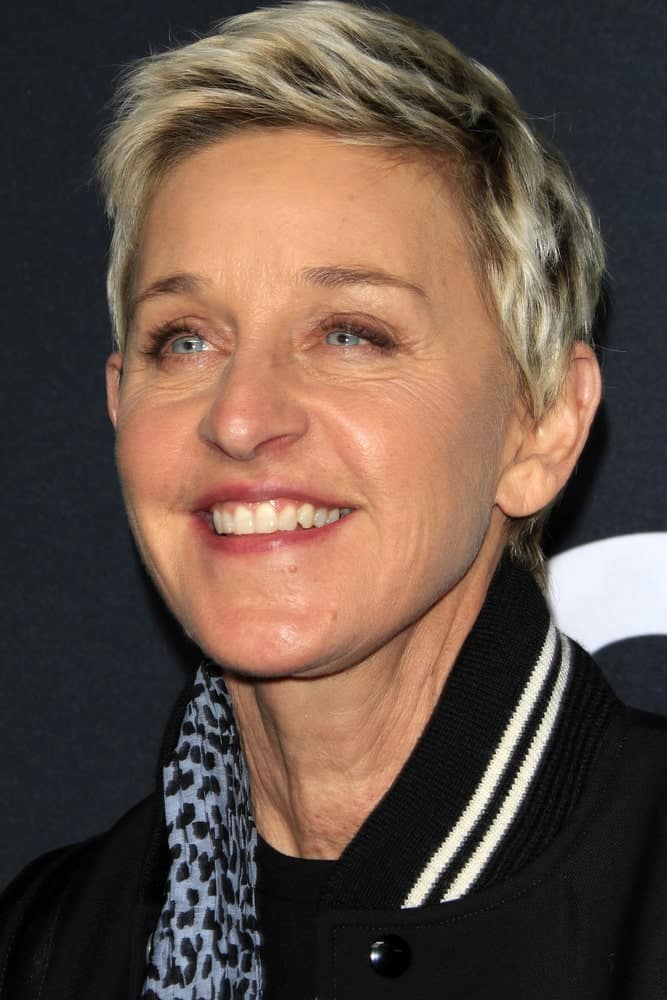 Ellen Degeneres is an American comedic icon and treasure. She began her career as a spunky stand-up comedian, going on to land other television appearances and the endorsement of several prominent Hollywood figures as a positive role model and an advocate for the gay/lesbian community. A trendsetter in so many ways, Ellen rises to fashion fame with her lifestyle brand called ED. Originally conceptualized in 2015, she completely revamped the line again in 2018, offering more clothing, accessories, and footwear representative of the busy, active professional. For all of you go-getters out there that want clean lines and comfortable clothing, Ellen's line is the "it" for all things fashionable.
26. Jennifer Lopez–The Jennifer Lopez Collection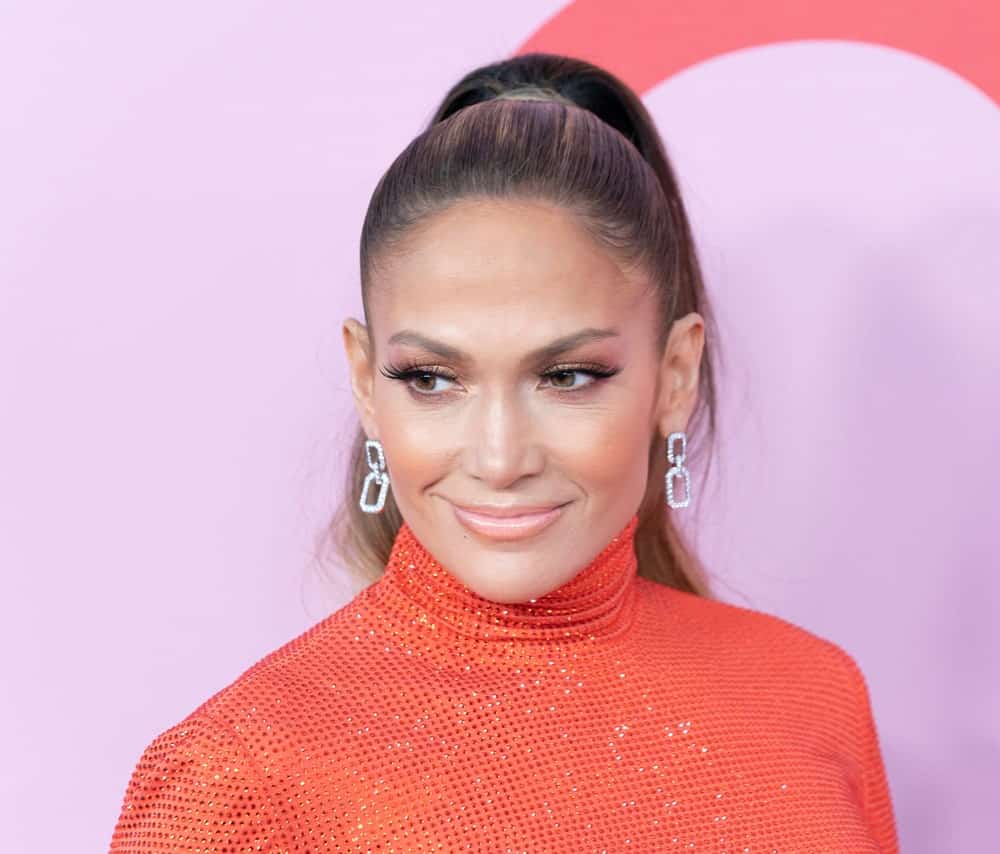 If there is someone that had aspirations of fame from a very early age, it was Jennifer Lopez. She began taking classes from a very early age, dreaming of the day when she could take over the stage all by herself. After her brig break in 1990 as one of the "Fly Girls" on "In Living Color", she was hooked, and strived for more. Jenny from the block has recreated herself yet again with the introduction of her clothing line. A collaboration with Kohls, this successful line encompasses tops, dresses, skirts, and casual wear that are close to the heart. Known as a bit of a diva in Hollywood circles, it is now possible to achieve the same classy look that Lopez sports at a fraction of the price.
27. Demi Lovato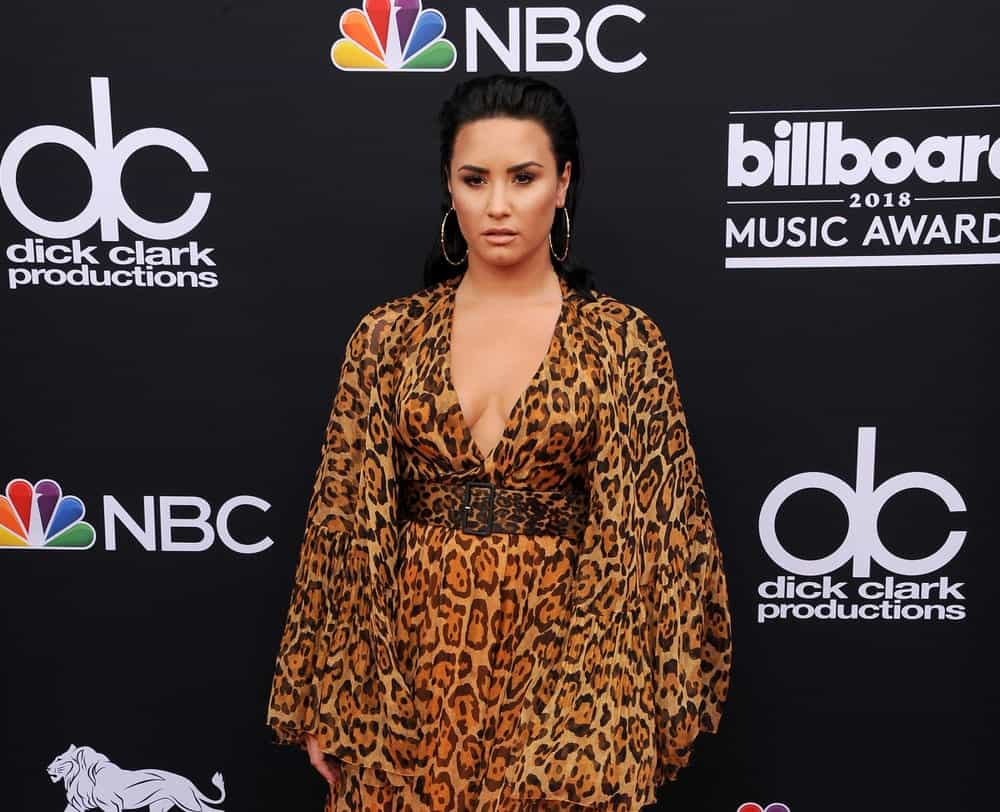 Demi Lovato got her start on the Disney Channel's 'Sonny With A Chance'. She has since morphed into a successful recording artist and tireless advocate against substance abuse. Having struggled with that herself for a time, she realizes the influence that she has on America's youth, and now strives to inspire kids to say no to substance abuse. Demi Lovato has had her fair share of controversy in the recent past, but she managed to rise to the top once more; the conception and introduction of her innovative fashion line in partnership with Fabletics. Demi is all about her physical, mental and emotional health; her own collection of fitness gear–called the capsule collection—is wearable, fun, and easily workable from running to yoga.
28. Selena Gomez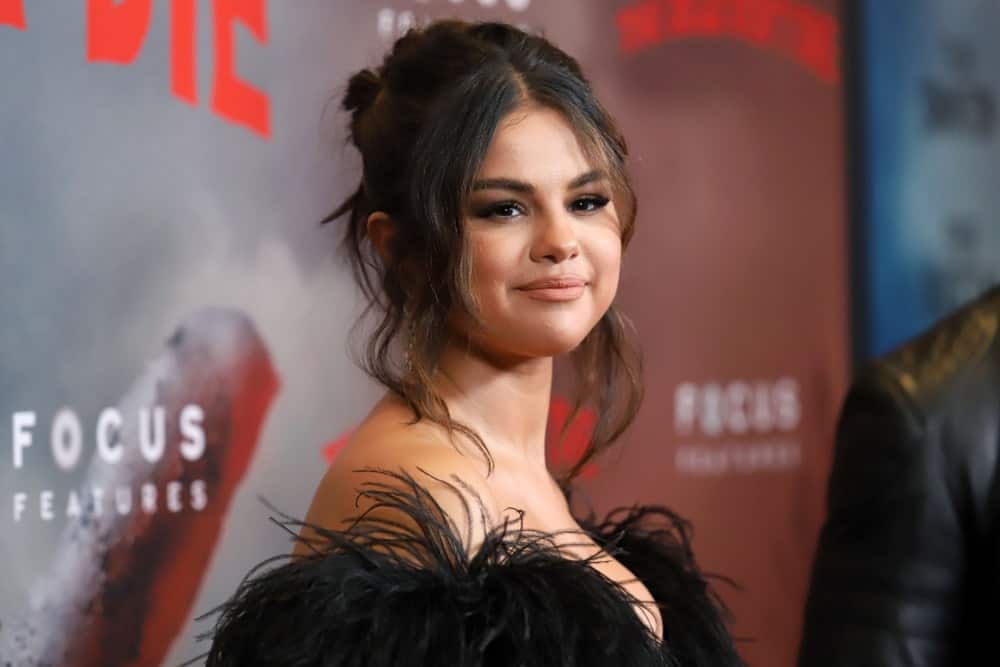 Her beginning at the Barney show as "Gianna" was just a start for superstar Selena Gomez. Since then, she has gone on to create a successful solo music career and branch off into other endeavors, fashion being one of her favorites. Her ready-to-wear collection in collaboration with Coach features slip dresses, knit cardigans, and whimsical handbags. It's a certainty that as she continues to grow and change, her fashion offerings will be as varied as her other pursuits. Keep rocking that fashion, Selena!
29. Victoria Beckham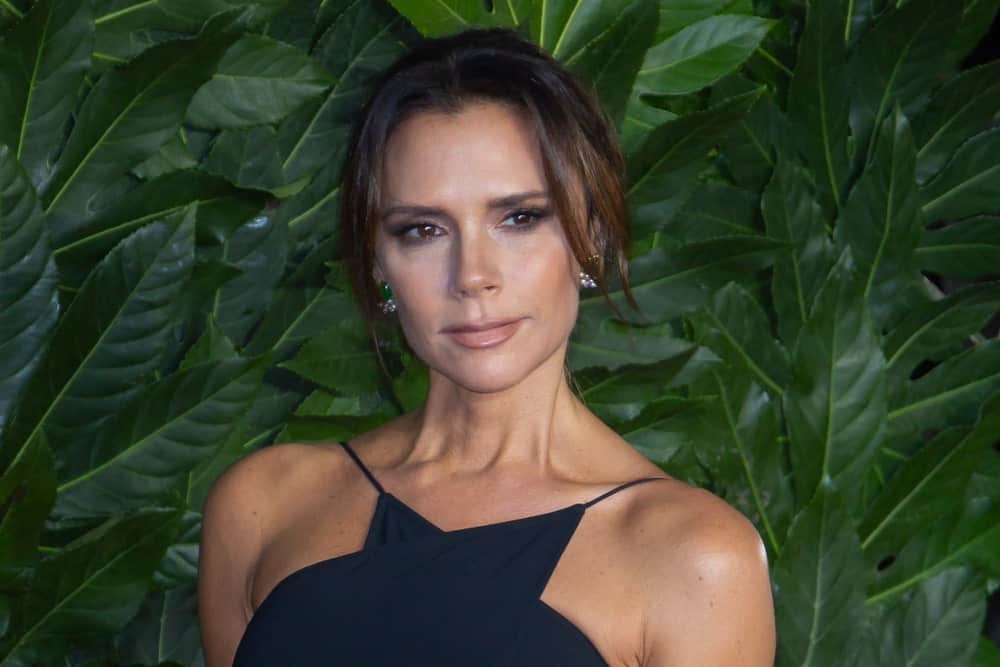 Pop singer Victoria Beckham first became a household name with the debut of the hit musical group, The Spice Girls. Her marriage to international football star David Beckham did much to seal the deal with her fame and influence in the fashion world. The Beckhams are a powerful force to be reckoned with, and Victoria seems to be at the helm of the ship as she steers them all to fame and fortune. Victoria's clothing line is debuted by Victoria herself as she allows herself to be photographed in her own fashions–her own best brand of advertising. Her polished pieces are found a luxury venues like Net-A-Porter, Mytheresa, and Farfetch in addition to her own website.
30. Rachel Zoe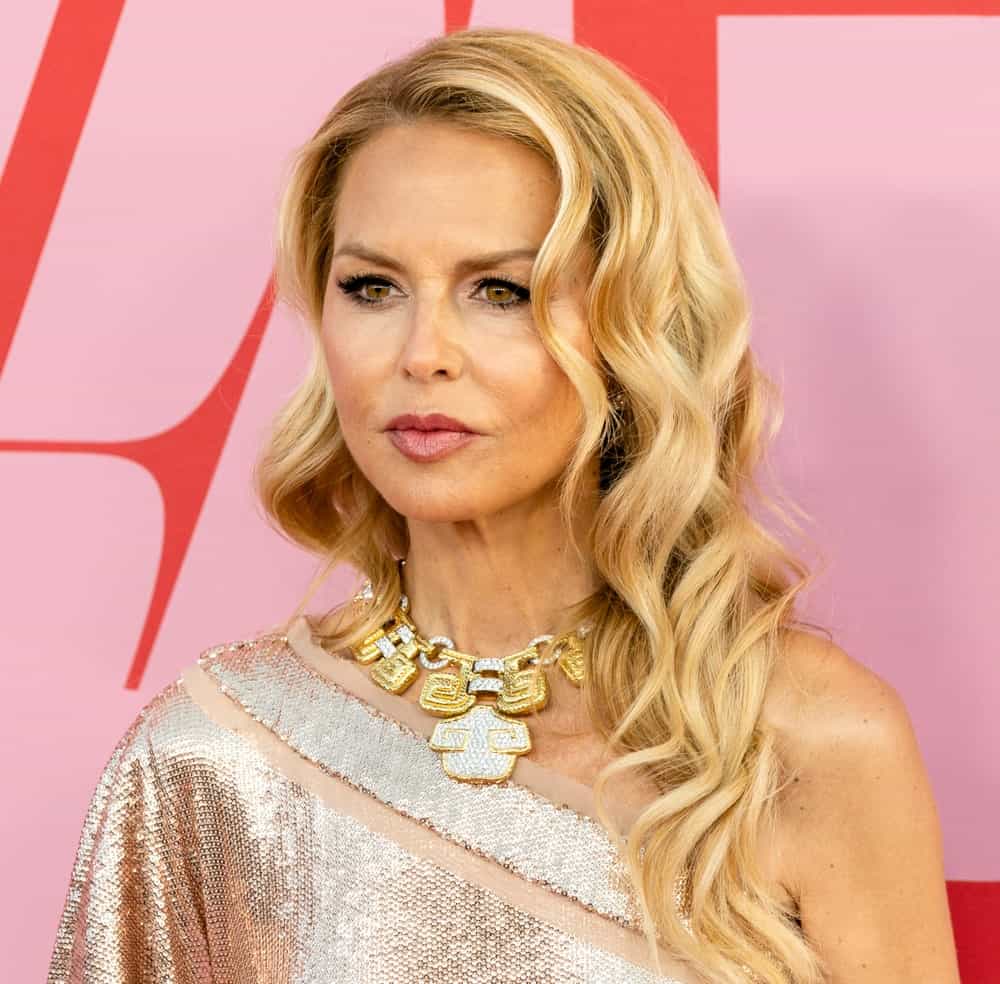 A modest stylist-turned designer, Rachel Zoe launched her own fashion line in 2010 including clothing, accessories, shoes, and handbags. A wide variety of blazers, trousers, and dresses can be found at places like Net-A-Porter, Shopbop, and online. In addition to her fashion offerings, Zoe offers customized boho-inspired wedding attire.
31. Jordyn Woods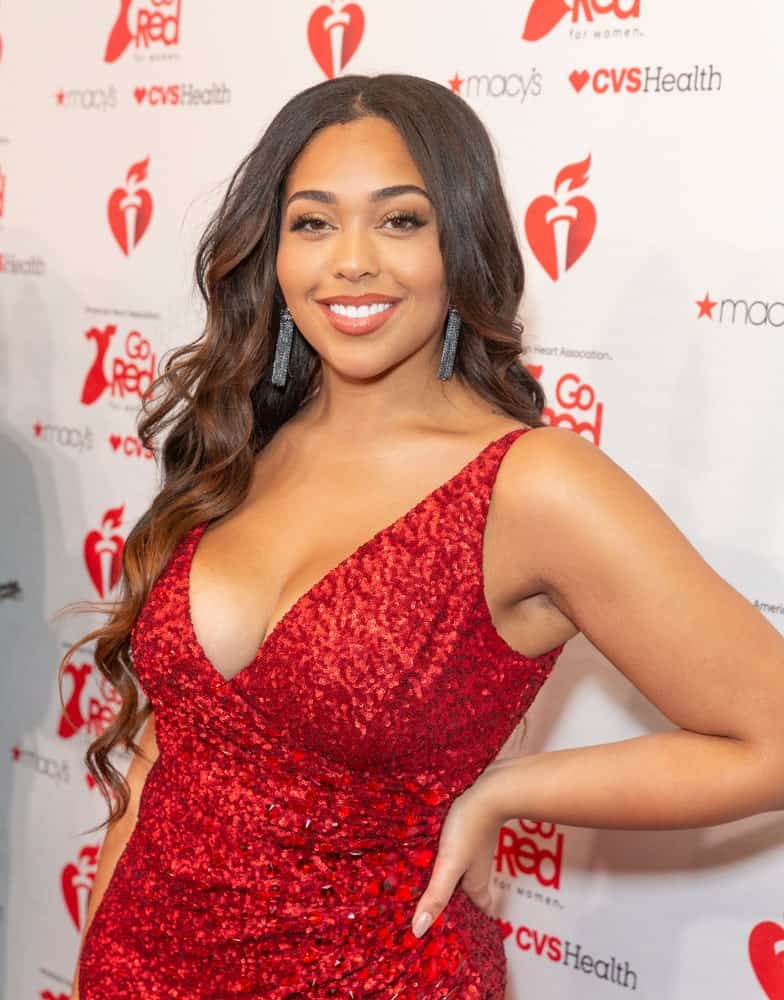 Yes, Jordyn Woods is piggy-backing on the heels of the Kardashian family; she has expanded her business skills to include beauty and fashion products. Her maiden fashion voyage, Secndnture, was launched in 2018, and has attained massive success to date. Her affordable, comfortable activewear line is size-inclusive and ranges in price from $49-$99 per piece.
32. Alexa Chung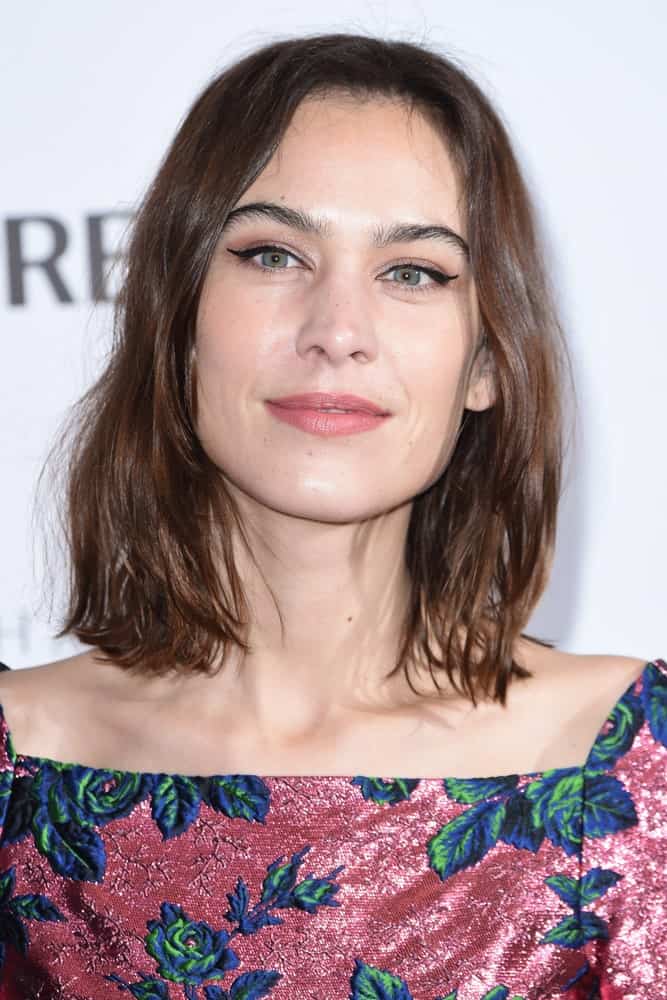 Alexa Chung, an eccentric British model, influencer, and contributing editor to British Vogue, has had her fingers in the fashion industry since the tender age of 16. Signing with the Storm agency despite many offers for academic scholarships from Kings College and the Chelsea College of Art and Design, she went on to carve out a successful career for herself in modeling before branching off into some other pursuits. Chung has always been a natural when it comes to expressing her own fabulous sense of style; it made sense to start a fashion line to continue imparting this fashion wisdom to others. Her claim to fame? Street style clothing and effortless-but-put-together looks that make looking fabulous seem easy. Alexa, who are we kidding? We know it's not easy—but thanks for giving us a good starting point!
33. Nicole Richie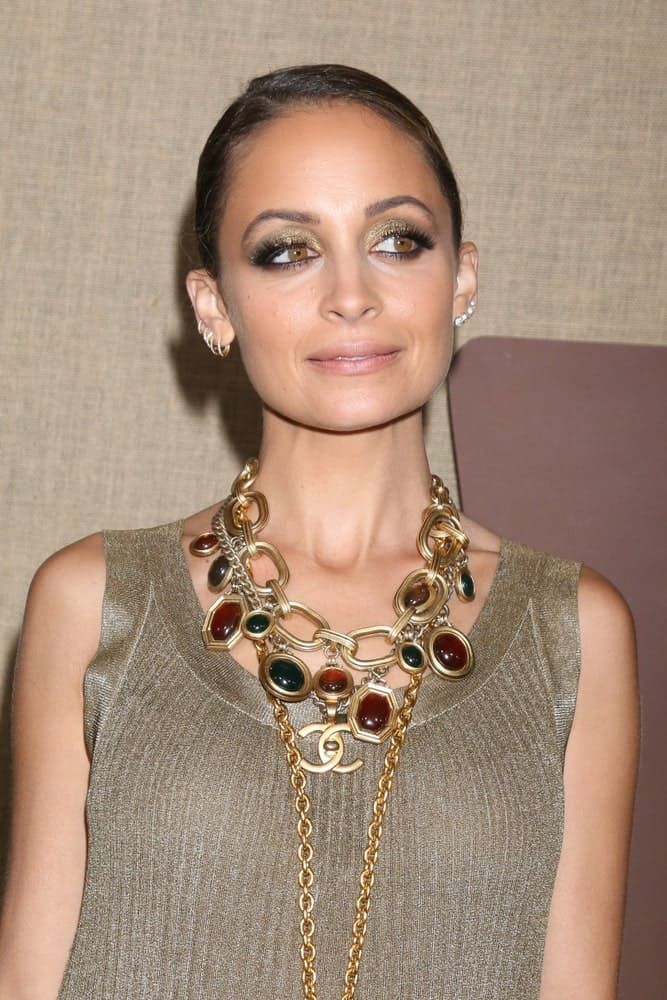 Nicole Camille Escovedo, or Nicole Richie, was certainly born under a lucky star. She is the adopted daughter of Lionel Richie and BFF to the Hilton heir Paris Hilton, attributing much of her fame to their spoof on reality tv entitled 'The Simple Life'. Once she was taken seriously again, she began her clothing line entitled House Of Harlow, which is extremely easy to wear and very comfortable. In addition to her trendsetting clothing, she also designs one-of-a-kind jewelry pieces that are sure to dress up the simplest outfit.
34. Rebel Wilson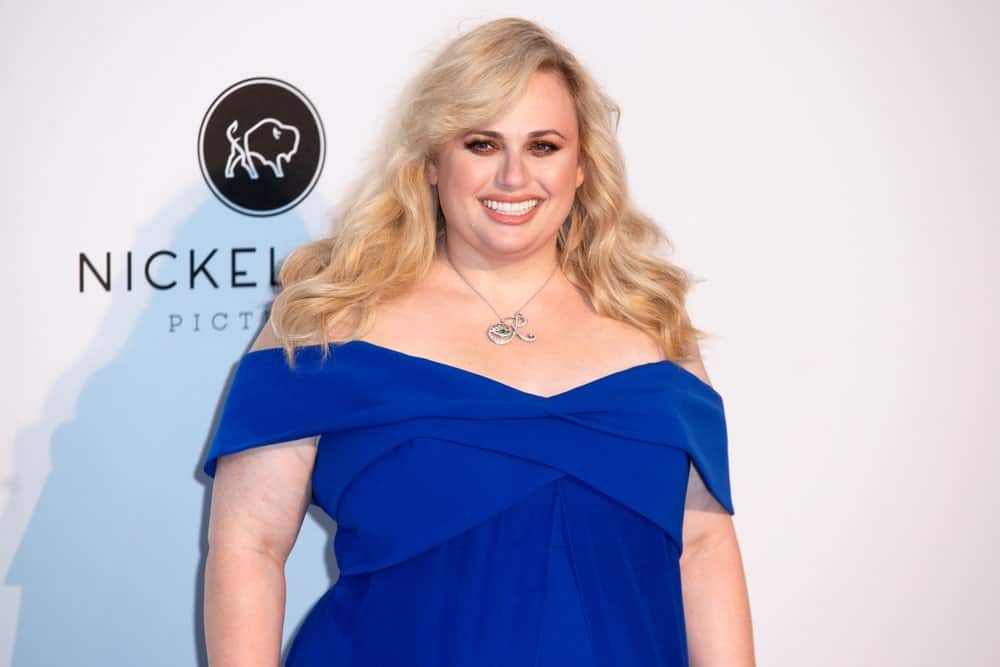 All we can say about this next fashion icon is, Go Rebel! Best known for her breakout roles on Bridesmaids and Pitch Perfect, America fell in love with this Aussie from the moment we saw her and her healthy self esteem on the screen. She takes fashion to the next level of fabulous with her Rebel Wilson X Angels line, catering to average and plus-size women who want to look and feel fabulous. The collection was so successful when it debuted at Nordstrom, Dillards, and Lord & Taylor that it had Rebel fans clamoring for more. Rebel's motto? "Fashion shouldn't stop at size 2 or 4—we all deserve to look and feel our very best".
35. Kendal and Kylie Jenner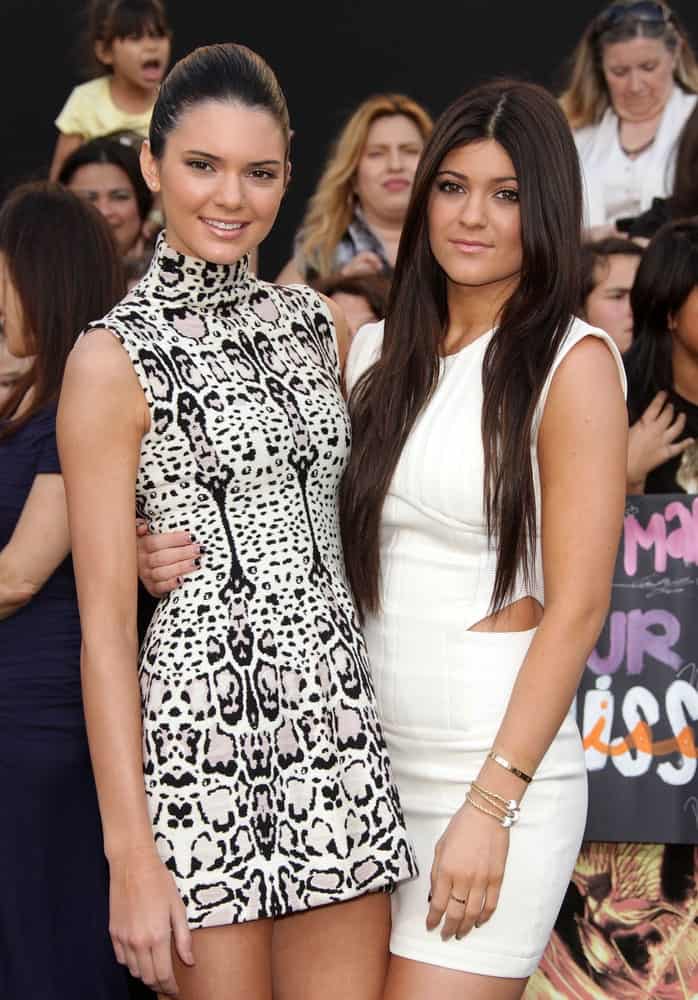 What fashion list would be complete with out the power duo of Kendal and Kylie Jenner? The youngest ladies in the Kardashian/Jenner clan, they were born into stardom and have truly made the best of it. Kendal has carved out a successful modeling career for herself, walking for such illustrious clients as Victoria's Secret, Chanel, and Kanye West. Kylie rose to fame with her love of and passion for cosmetics and, in particular, her lip kits, which helped her to become one of the world's first billionaire teens. When these two aren't levying real estate deals, they are designing their line of fashion wear named after themselves. Containing everything from accessories to formalwear and swimwear, they inspire young women every wear to look and be their personal best.
36. Jojo Fletcher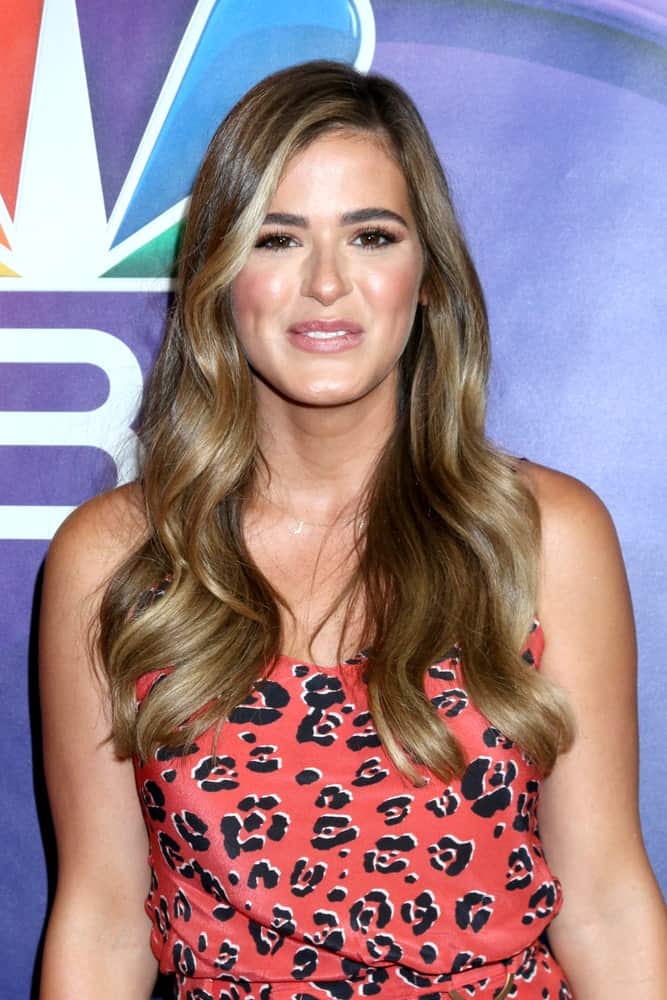 Joelle Fletcher is best known for her appearances on both 'The Bachelor' and 'The Bachelorette', but she also has a background in real estate development and in fashion design. Her line entitled Fletch debuted in June of 2018, and from the very beginning it had rave reviews. Jojo was such a fan of Los Angeles fashion during her taping of the shows that her line is inspired by these fashions. California-esque trendy skirts, dresses, jumpsuits, and jeans communicate class and a good time simultaneously. While her fashion offerings are still small at this point, we are hoping that she branches off into development of other styles and pieces as well—they are fabulous!
37. Gisele Bundchen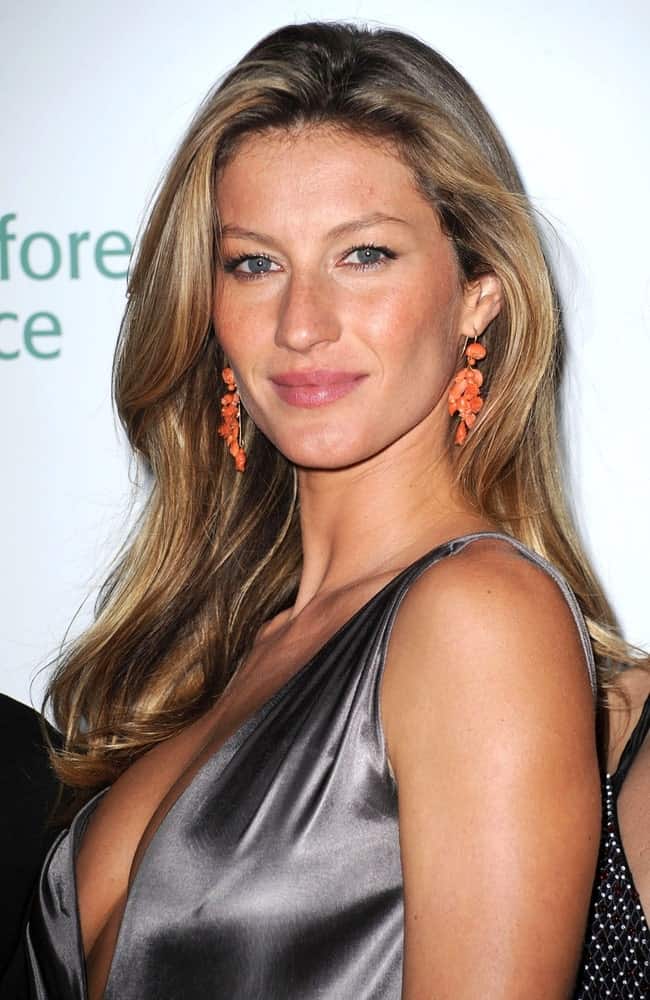 If you haven't been hiding under a rock lately, you've likely heard the name Gisele Bundchen. Married to Tom Brady, she was herself a successful model and actress before she married into the world of the NFL. She has claimed the titles of 'highest paid model in the world' as well as the '16th richest woman in the world', thanks to her influence in the modeling and in the fashion industries. She has a line of accessories and clothing that put others to shame with their fluid lines, comfort, and durability. Clearly, she knows what sells, and she is prepared to walk the talk, as she wears many of her own designs on the red carpet.
38. Tory Burch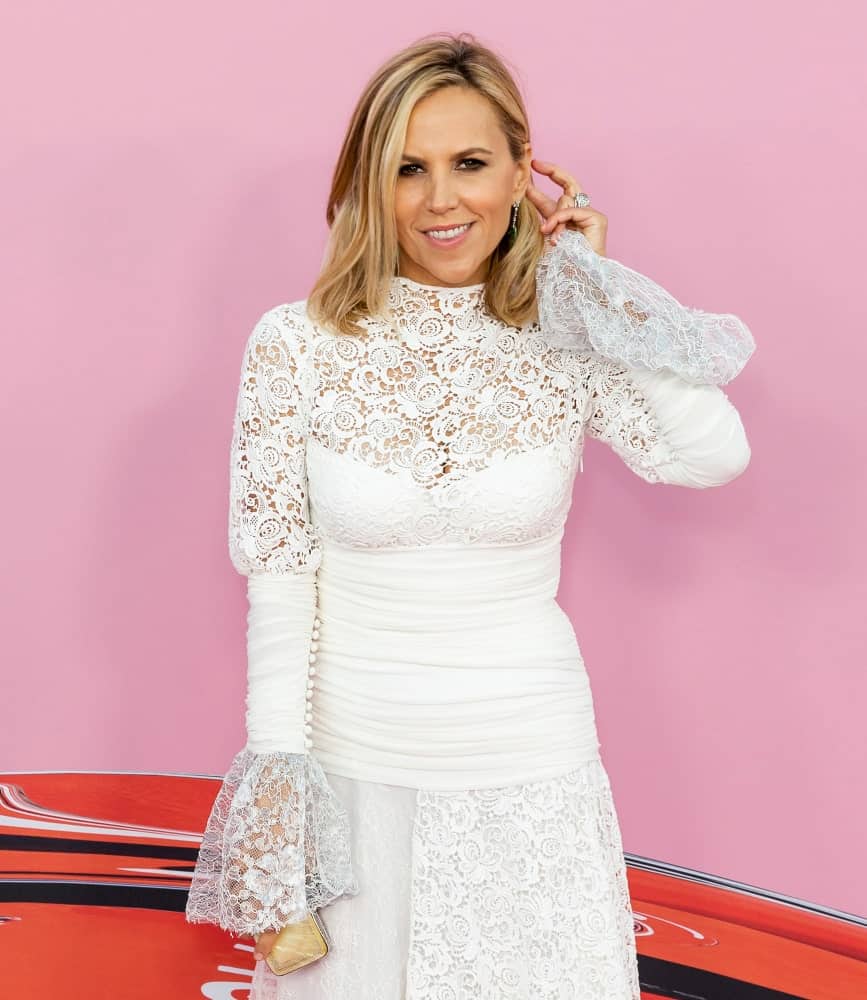 Tory Burch is an American fashion designer, philanthropist and business woman who got her start in fashion right in her own kitchen–literally. Not taking her modest beginnings for granted, she gained experience from her first few apprenticeships with Zoran and Vera Wang. Her fashion line, known as TRB, was launched as a retail store in Manhattan's Nolita district. From there, her process of expansion grew to 250 stores, with an additional 3000 stores carrying the line themselves. Burch's signature line includes handbags, ready-to-wear fashions, perfume, and footwear. Tory Burch remains a formidable force in the fashion world with her continually evolving style and savvy business knowledge.
39. Jin Sook Chang
The face of the fashion world changed forever with the inception of Forever 21. Moving to the US as recently as 1981, she worked as a hairdresser to make ends meet. She and her husband took a big gamble and cashed out their life savings to the tune of $11,000 to rent a space for a modest clothing store originally called Fashion 21. To their shock and amazement, their modest store netted over $700,000 the first year! Now recognized as a major fashion influence in every country from Canada to Chile, it is one of the most highly recognized fashion retailers in the world, and we have Chang's impeccable eye for style and flawless taste to thank for it.
40. Lauren Santo Domingo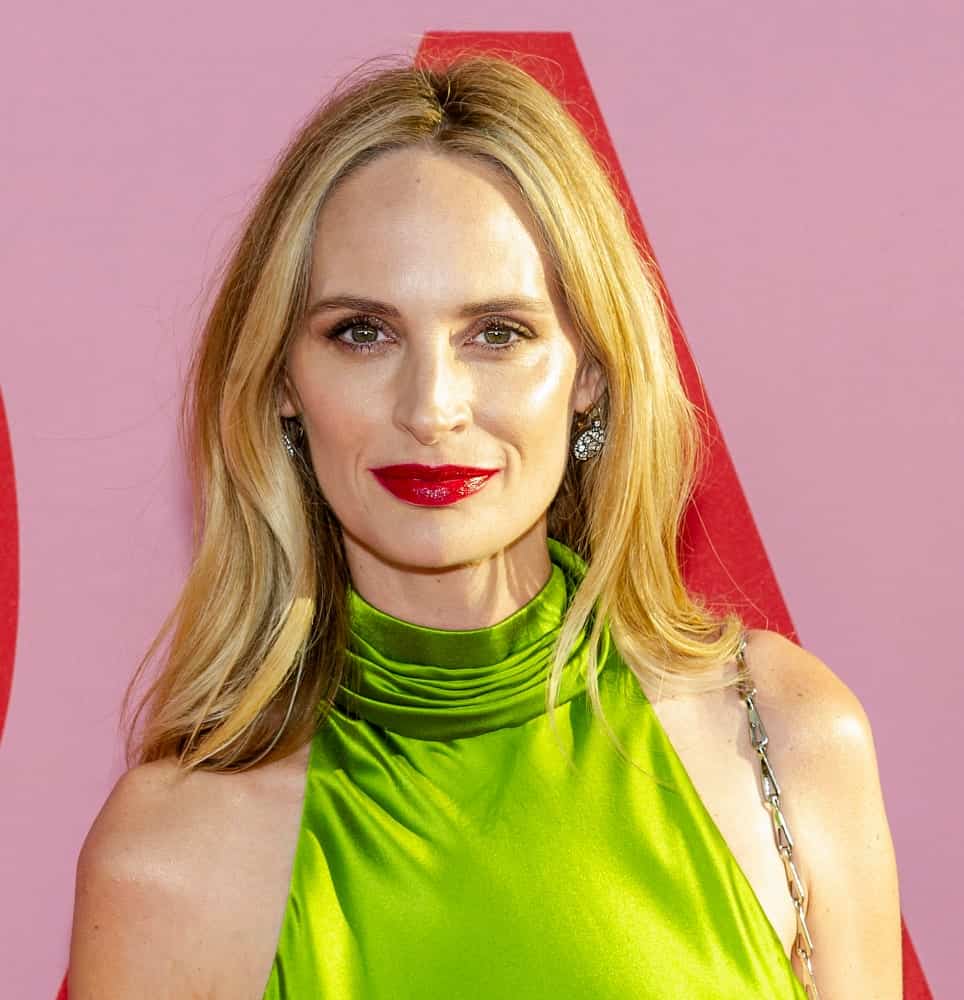 Lauren Santo Domingo, a teen model, traveled the traditional pathway through school and college, choosing to abandon aspirations of a career in favor of a flight of fancy to Paris after college. Getting the break of a lifetime, she landed at Vogue as a fashion assistant, working her way up through the ranks with hard work and determination. She went on to work for luxury brands like J. Mendel and Carolina Herrera, ultimately landing in a co-founding position for Moda Operandi, a fashion empire that helps connect those fashion savvy consumers with designers directly, How's that for fashion ingenuity?
41. Kristin Cavallari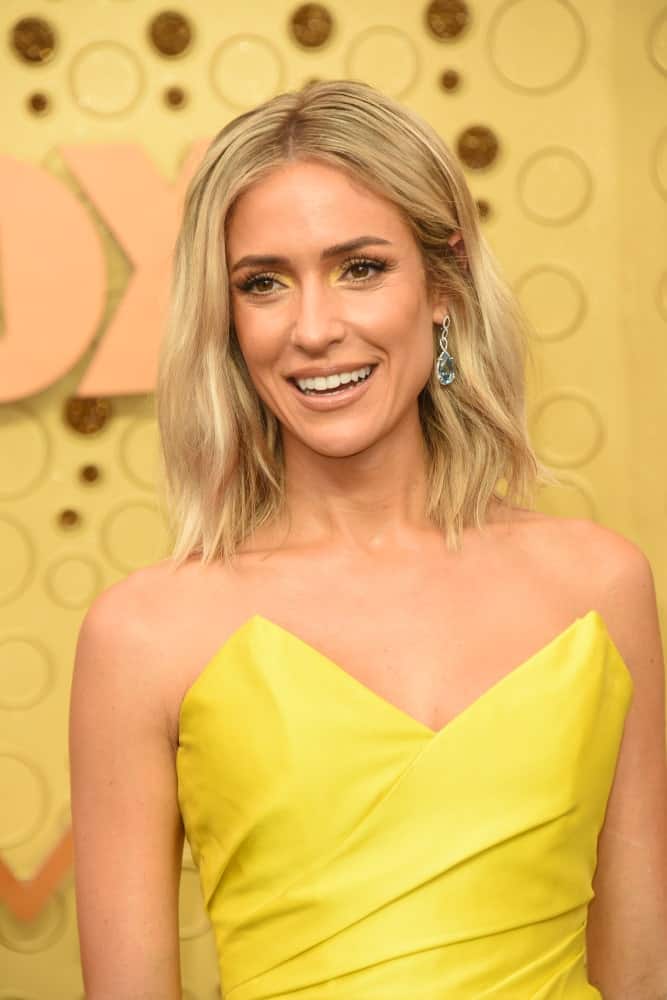 Kristin Cavallari rose to fame as a cast member of the hit MTV show, 'Laguna Beach'. Since then, she has achieved skyrocketing success as an award-winning author and businesswoman. From her teenage success on 'Laguna Beach', Cavallari went on to star in 'The Hills' and attempt to establish herself as a successful television host. When those attempts failed, she reinvented herself as an author, producing books such as 'Balancing in Heels' and 'True Roots'. She further cemented her prosperity by establishing very successful shoe and jewelry lines, making her a well-respected member of the fashion community. Her collections, inspired by her daughter, are inspired to present a sophisticated look that can be worn day or night, enhancing the simplest outfit. With Kristin's varied business interests and passion for fashion, she has reached a net worth of 3.5 million in a few short years.
42. Eva Longoria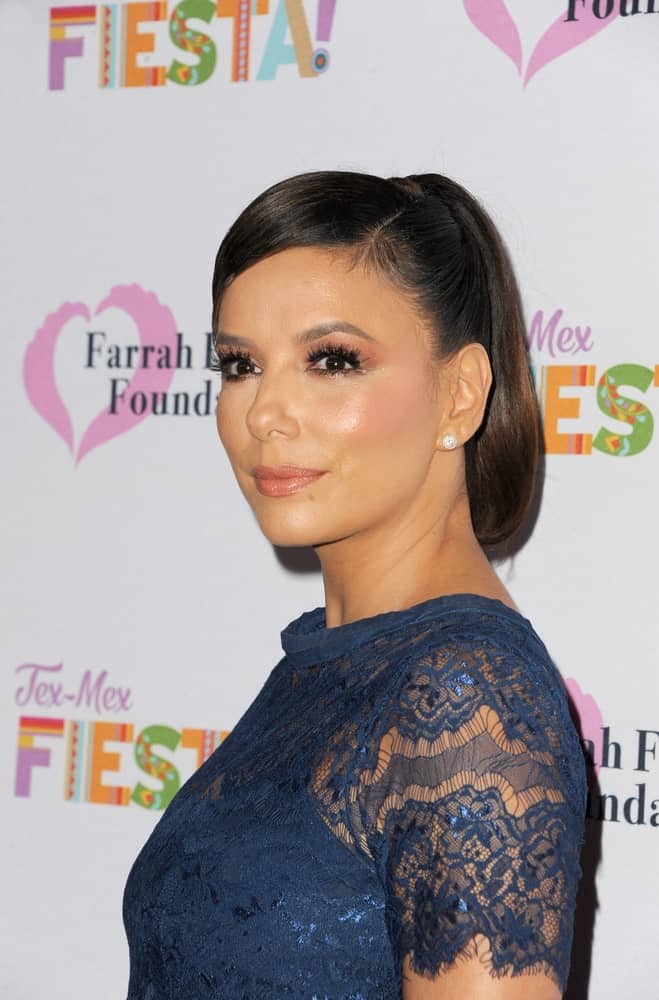 Eva Longoria, the youngest of four sisters who grew up in Corpus Christi, Texas, grew up in a modest home and attended University like a good girl, but life had other plans for her. After graduation, she entered a talent contest and won the attention of talent agents from Los Angeles. After landing some pretty iconic roles on 'The Bold And The Beautiful', 'General Hospital', and 'Beverly Hills 90210', she ultimately won the role of her life on 'Desperate Housewives'. She needed to look and dress the part of a spoiled rich socialite; perhaps this was her influence in developing her own collection of fabulous wear that she now brings to the masses. Surprise! Eva has been sewing since she was a littler girl, and she knows her fashion. The Eva Longoria collection was debuted at New York Fashion Week in 2017—not a bad place to start, right? Her ultimate goal for each piece is comfort and classiness, and these pieces are brought to the masses with affordable price points. Whether you love denim, dresses, or something that can be worn interchangeabley from work to happy hour, you're bound to find it in the Longoria collection.
43. Celine Dion
Even from very humble beginnings in Quebec, Canada, Celine Dion was born into a home where music was a passion. Her parents and siblings created a group of musicians that traveled and performed concerts in and around their hometown, and during these escapades, it was quickly discovered how talented Celine was. By the age of 12, she had written her first song with the help of her mother and older brother, and in an act of faith for her daughter's talent, her mother sent the tape off to famed music producer Rene Angelil. Well, the rest is history. The most profitable and wonderful relationship in the history of music was born. Rene believed in Celine's success so much he mortgaged his own home to finance the production of her debut album, and boy, did it pay off! Under the watchful eye and expert advice of her manager, Celine transformed from rough around the edges to a polished performer with amazing opportunities unfolding before her. Her vivacious energy was poured into a fashion line as part of a growing empire that continues to grow even to this day. An austere collection of accessories, luggage, and handbags are made with premium suede and leather, and are decadent pieces that enhance the most drab outfit. Dion partnered with Canadian fashion company Bugatti to create new items and designs, which debuted at Nordstrom in 2017. And as if that weren't enough, Celine partnered with children's retailer Nununu in 2018 to create a line of gender-neutral clothing. Classy move, Celine!
44. Heidi Klum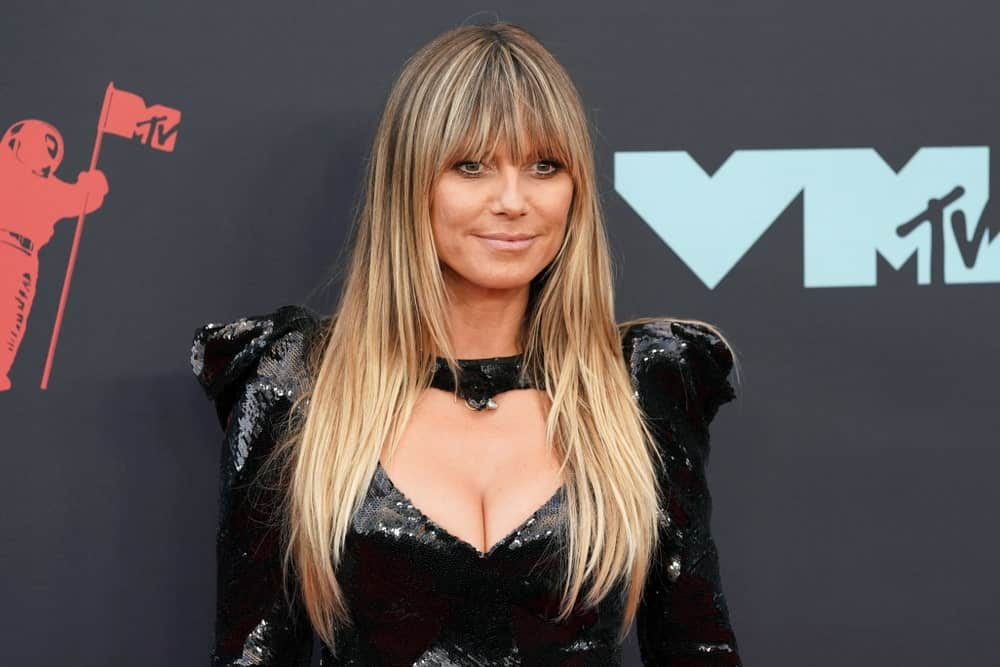 German supermodel Heidi Klum started her modeling career at age 18; she landed work with Victoria's Secret after moving to New York.but this was only a stopping off point on her travels to supermodel stardom with the cover of the 1998 Sports Illustrated Swimsuit issue. Since her modeling career, she has expanded her business pursuits and perfected her brand with stints on shows like Project Runway and America's Got Talent. Her fashion pursuits included a line of shoes created for Birkenstock, as well as accessory and jewelry lines that are bold and daring. She has since built a fashion empire called Heidi Klum Intimates, and it should come as no surprise to any of us that the line features a host of swimsuits, undergarments, and sexy intimate apparel. After all, if you looked like Heidi Klum, wouldn't you want to flaunt your stuff?
45. Ibtihaj Muhammad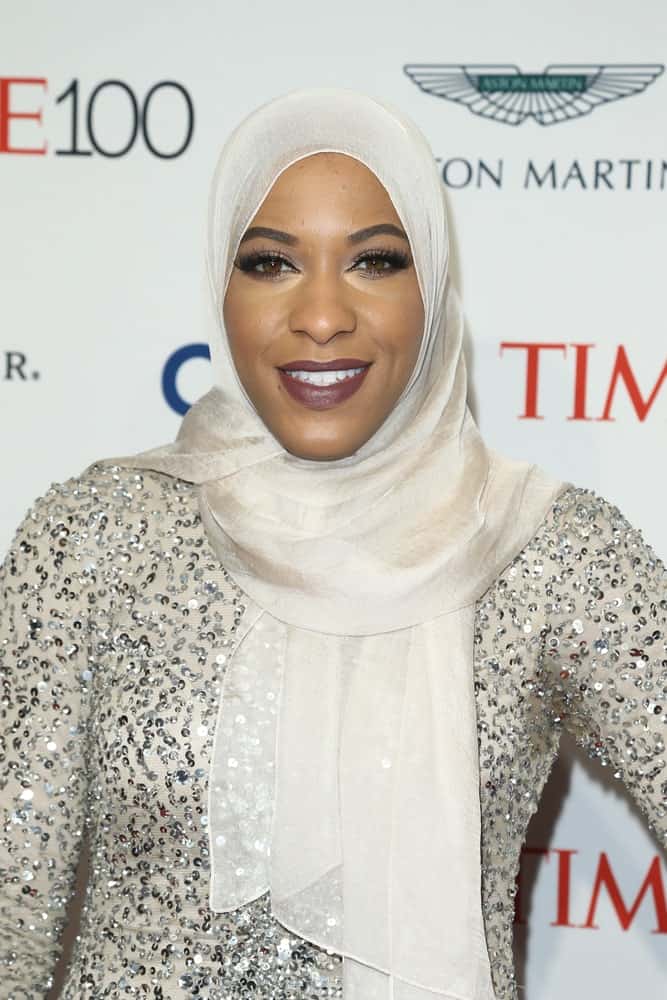 While Ibtihaj Muhammad is not your typical female celebrity, she has risen to fame of another accord—an Sabre fencer with Olympic cred, she is known as the first Muslim American woman to compete wearing a hijab in the Olympics. She earned a bronze medal in 2016 for Team Sabre, setting records for both her prowess and her religious beliefs that inspired a positive vision of Muslim American contributions to society. Her clothing line, Louella, is one that honors her traditional roots while progressively expanding the vision for Muslim Americans and beyond. Stylish choices such as jewel-toned maxi dresses and colorful blouses are comfortable and classy, and they raise the bar on professional wear for women everywhere.
46. Candace Swanepoel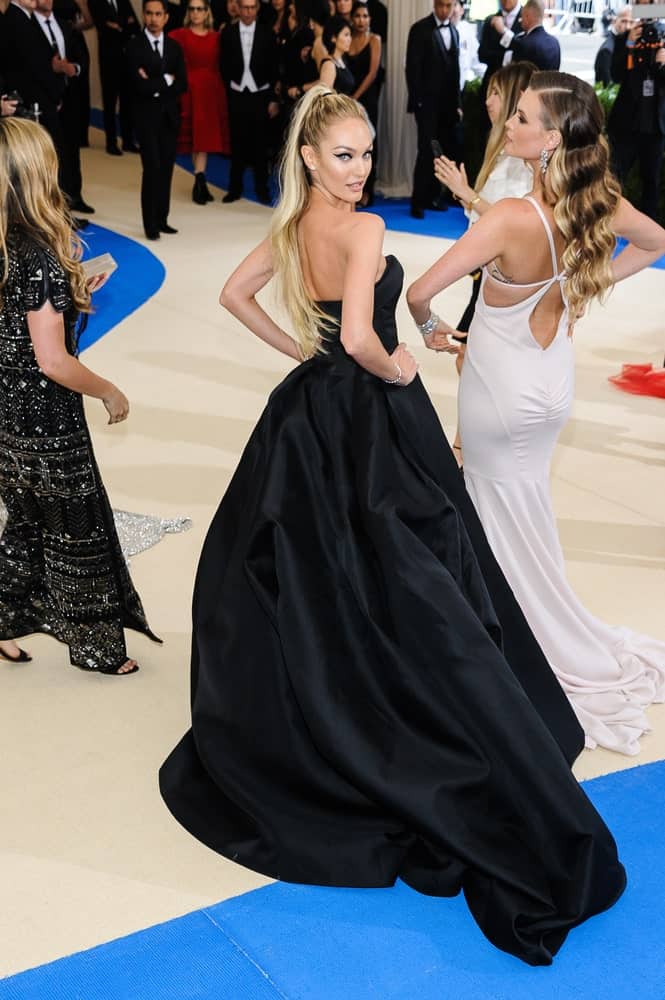 Candace Swanepoel is a South African model and philanthropist who has had her roots deeply embedded in the fashion world from a very young age. She has appeared in editorials for American, Italian, British, Mexican, German, and South African Vogue. Her list of runway credentials is too numerous to list in this article, but rest assured, it looks like the who's who of fashion royalty. Maintaining close ties with Victoria's Secret and the Kardashian family, the next logical step in her career as a fashion model was to branch off and design her own clothing and personal items line.
Her close look at the swimsuit and intimate apparel industry, thanks in part to her work with Victoria's Secret, made the perfect jumping off point for the creation of Tropic of C, a swimsuit company that aims to incorporate as much green technology and sustainable manufacturing processes in production of their line as possible. The end result—one and two piece masterpieces that are both ethical and stylish. Candice is deeply devoted to quality in manufacturing; it is not in her nature to just create something for the sake of a quick profit. She takes her inspiration for pieces by what looks and feels good on her own body–if she can feel comfortable and confident in her choices, it is likely that other women can rock it, too.
47. Nikki Reed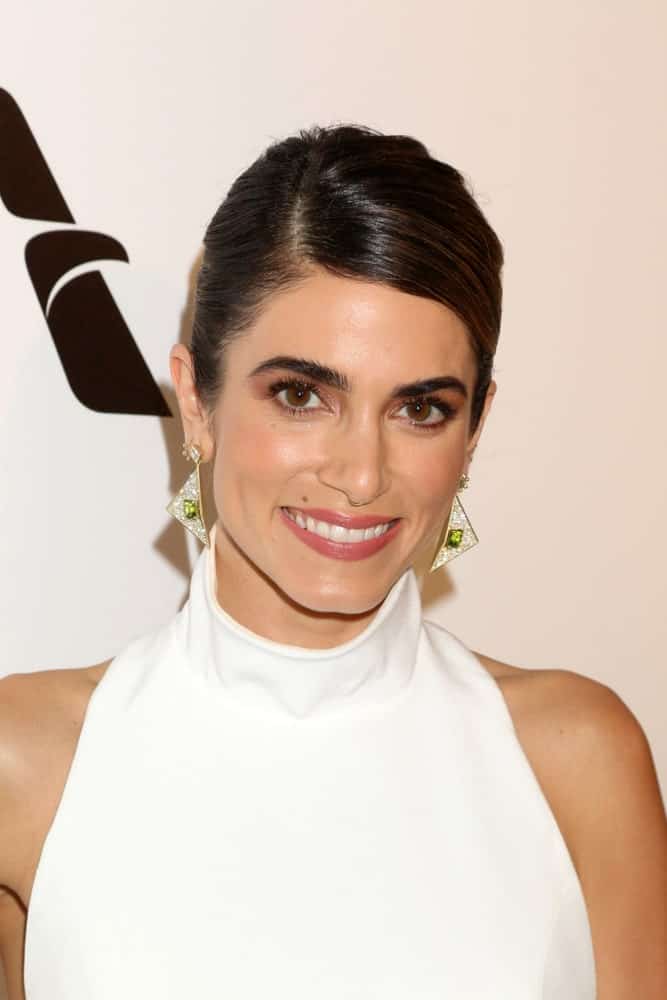 Actress and screenwriter Nikki Reed is a Los Angeles native, and she is proud of it. The daughter of a beautician and a set designer, she became well acquainted with the quite side of stage and screen through the pursuits of her parents. Through a rocky period in her teens, her now divorced father began dating Catherine Hartwicke, who Reed kept ties with even after she graduated. When Hartwicke couldn't find anyone suitable for her scripting of critically acclaimed 'Thirteen', she convinced a reluctant Reed to read for the part. Magic happened, and Reed won awards for her maiden performance. Various other roles came her way, including spots on the O.C., and the hit Twilight series that took Hollywood by storm a few years back. Being a huge nature lover, Reed pours her passion for all things natural into her innovative fashion line, BeYou With Love. Her label focuses on bringing eco-conscious accessories, apparel, and beauty products to the masses using good-for-the-earth materials, natural ingredients, and sustainable business practices. One of her recent innovations has been a partnership with Dell to transform recycled motherboards into 14 and 18 carat jewelry pieces. Both Reed and her business partner Morgan Bogle have taken a great deal of pride in their ability to recycle materials such as cotton canvas, low-chemical chambrays, and organic fabrics of all kinds, transforming them into eco-friendly pieces that even the most discriminating consumer would wear.
48. Katie Grand
Katie Grand is the founding editor-in-chief of 'Love', a bi-annual publication launched in February 2009 with Conde Nast International. A highly regarded stylist and collaborator with Marc Jacobs, to name a few, Grand has made a name for herself on and off the runway with her innovative and fresh approach to fashion. Working with illustrious designers such as Louis Vuitton, Dolce & Gabbana, Jimmy Choo, and Jonathan Saunders, her resume gleams with satisfied clients and glowing recommendations from some of the top designers in the business. All of this collaboration has not been in vain–Grand has not only influenced both design and presentation for several prominent designers, she has gone on to create her own line of innovative apparel and shoes for the "closet fashionistas" that she fancies herself to be. She doesn't think she's cool, but she thinks fashion rocks, and this is evident in the pieces that she produces that are truly unique and of the highest quality.
49. Stella McCartney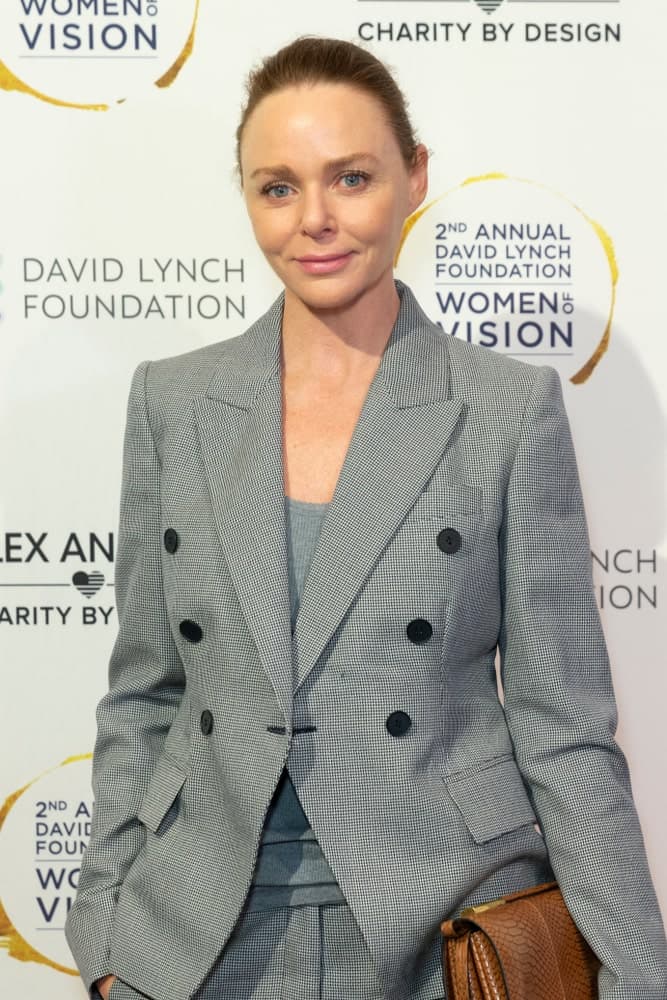 Sometimes it just pays to have a famous father to help you gain a solid footing in life…and Stella hss capitalized on that opportunity. The daughter of ex-Beatle Paul McCartney and his late wife Linda, Stella grew up in a world that presented the finer things in life, including the fashion world. They balanced those finer things with what seemed to be an opposite experience of simple farm life, raising animals and growing food that later would influence Stella's desire to harmonize her fashion choices with Mother Earth. She remains deeply grateful for those two seemingly contradictory worlds that were presented to her, for she finds that in bringing elements of both into her fashion line have served her very well in creating her solid success in the fashion industry. Stella has never been content to be known as "the daughter of a Beatle", and struck out on her own at a very early age to follow her own dreams. At the tender age of 16, she found herself interning at Christian LaCroix, and from there went on to assume creative reigns at Chloe, following closely in Karl Langerfeld's giant footsteps. Four short years later, she found herself debuting her own line of clothing and accessories via a joint venture with the Gucci Group, and continues to hone her craft and perfect her brand today with 23 freestanding stores across 50 countries worldwide. Who is this Paul guy, again? Apparently, it's all about Stella.
50. Kate Moss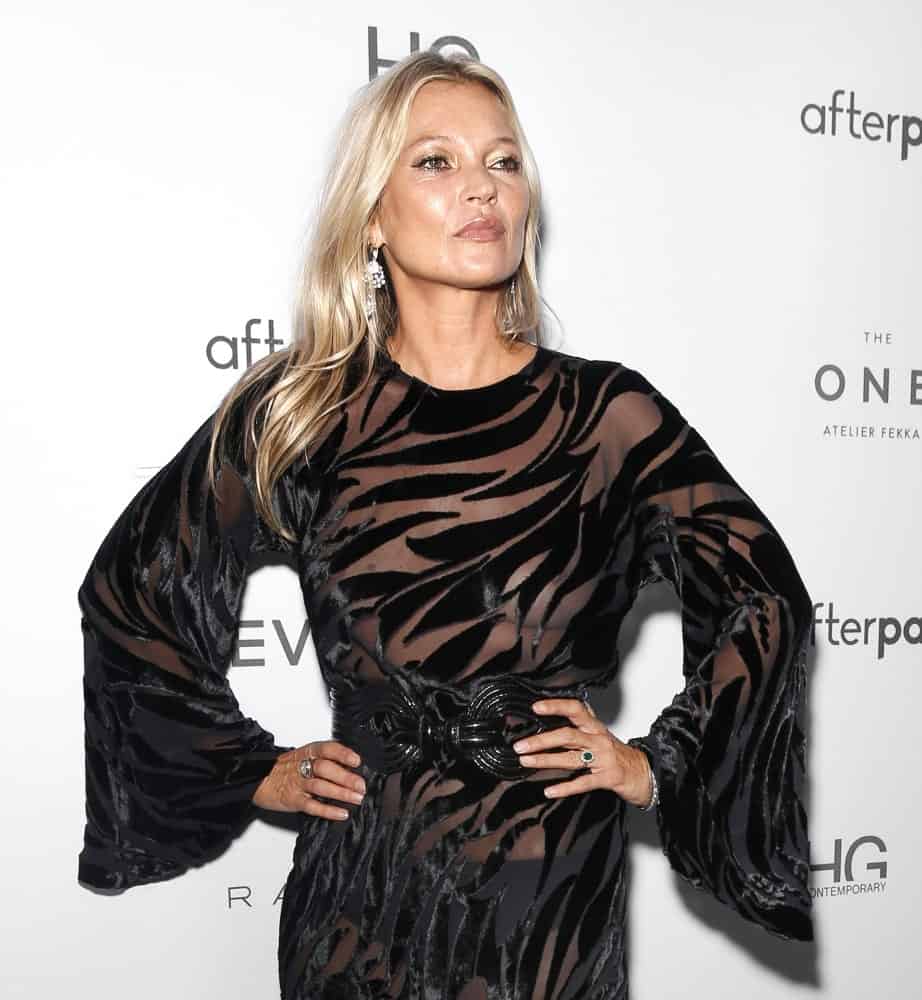 Kate Moss is without a doubt one of the most highly recognized personalities in the fields of modeling and fashion. Getting her significant "first cover" shoot at age 14, she has personified the "waif" look with her boyish figure that many fashionistas desire to emulate but few can actually achieve. After a highly successful Calvin Klein Obsession campaign in 1993, Moss's career as a model seemed set to skyrocket, and she was poised for prosperity and success. Gracing the cover of over 300 fashion magazines and appearing in top ad campaigns for some of the most prominent fashion houses in the business, she continues to be a cultural icon and fashion poster child for many even decades after her debut. After a rough patch in her personal life that hinted at drug and alcohol abuse, Moss cleaned up her act once more and returned strong once more, collaborating with TopHatter in 2006 to produce her own line of clothing that caters to women who want chic casual to be a part of their daily look. She followed suit with a number of fragrances to enhance her line including 'Kate', 'Velvet Hour', and 'Love Blossoms'. She continues to create and collaborate in the fashion world, lending her expertise and fierce sense of style to every project that she takes on.