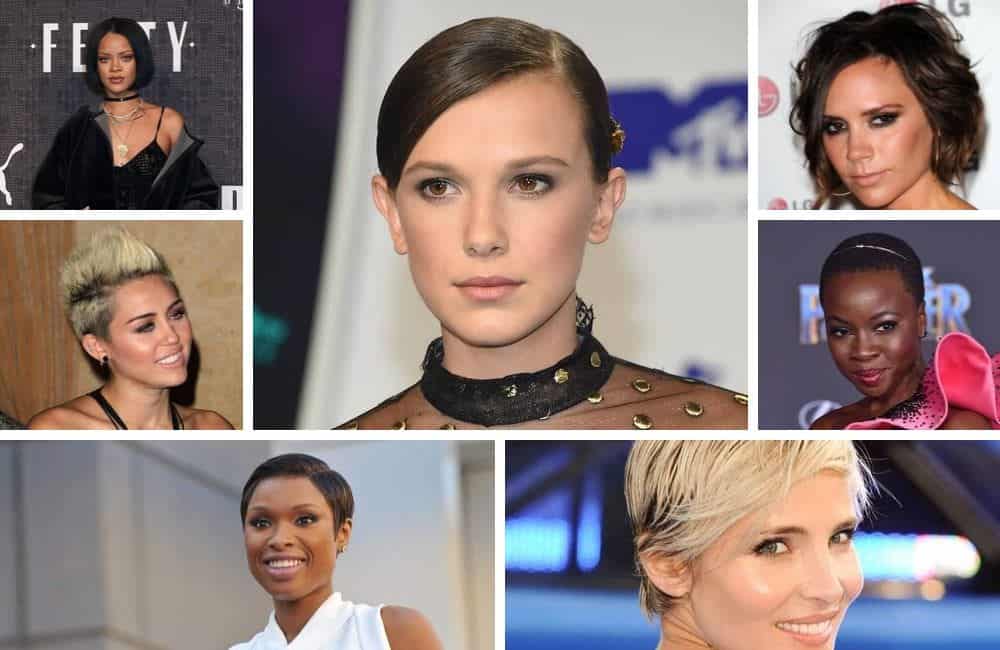 Here is an awesome article and gallery showcasing 50 high-profile celebrity women of all ages who once upon a time had long hair and now have short hair. See the before and after effect of these beautiful celeb women who went from long to short hairstyles.
When asked to picture "beautiful women," people often imagine women with long, gorgeous hair flowing halfway down their backs. Curly, wavy, or straight doesn't matter as long as it's long. However, women can be just as beautiful and elegant with short hairstyles. Here are 50 celebrities who prove that short hair is the way to go.
1. Jamie Lee Curtis – The Original Pixie Queen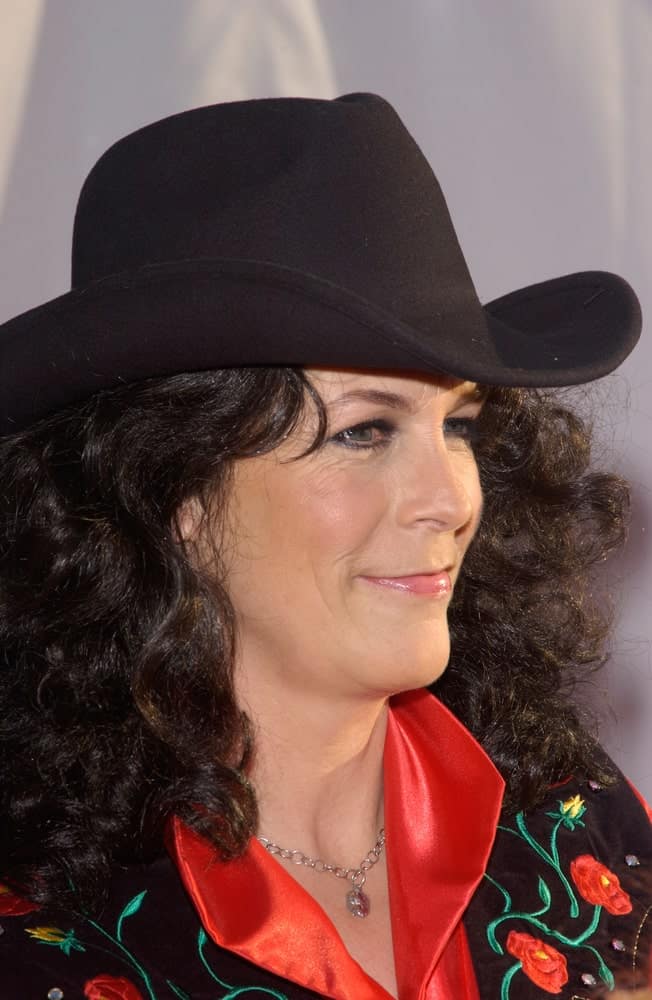 Because she has been rocking the pixie for so long, finding a picture of Jamie Lee Curtis with long hair is hard. This one was taken at the 2004 Dream Halloween Fundraiser for Children Affected by AIDS Foundation in Santa Monica. Here, Curtis has long, dark, curly locks that don't suit her at all. She almost looks like a different person.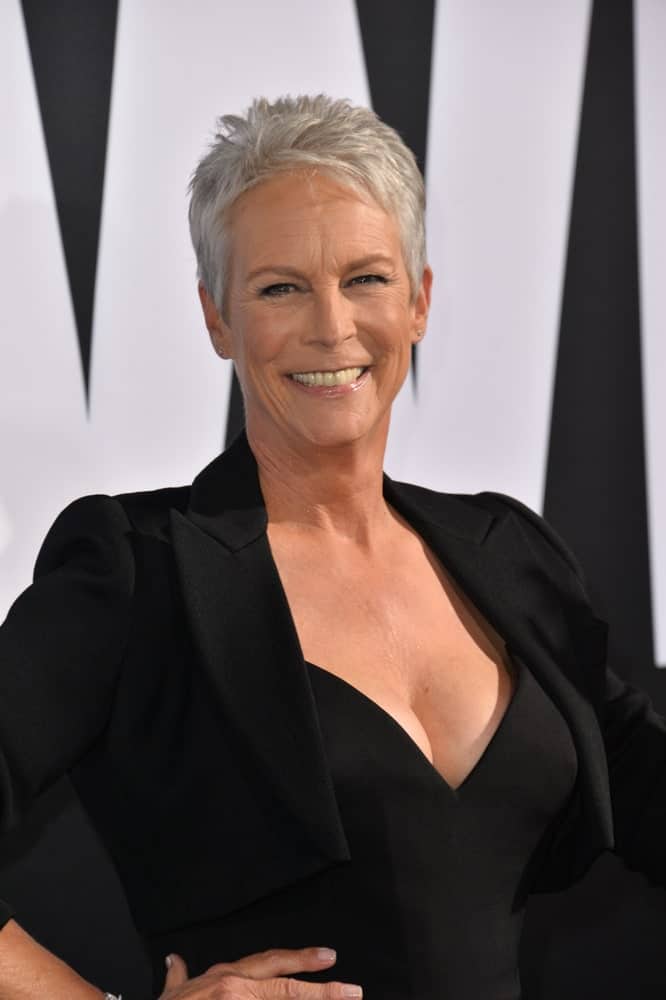 Despite being 14 years older, Curtis looks much better in this photo from the 2018 premiere for Halloween at the TCL Chinese Theatre. This is the Jamie Lee we know and love, with her short pixie and beautiful smile.
2. Halsey – Punk Rock Chic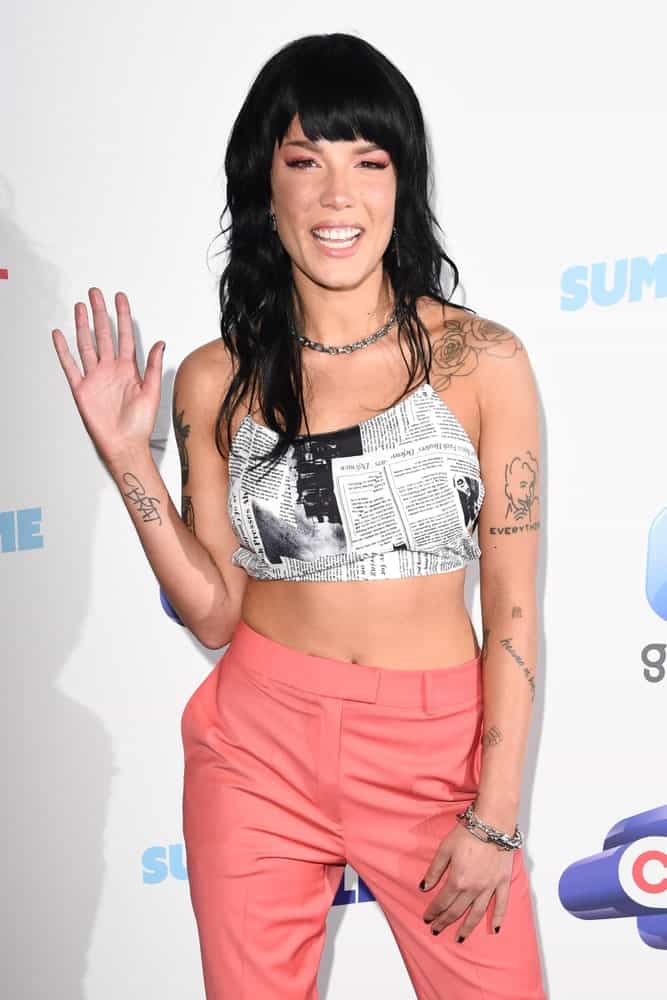 In June 2019, Halsey performed at the Summertime Ball at Wembley Arena in London. Here she had long, black, messy tresses and choppy bangs. The look does nothing for her longer face, and while she's still cute, she looks just like every other pretty girl with long, dark hair.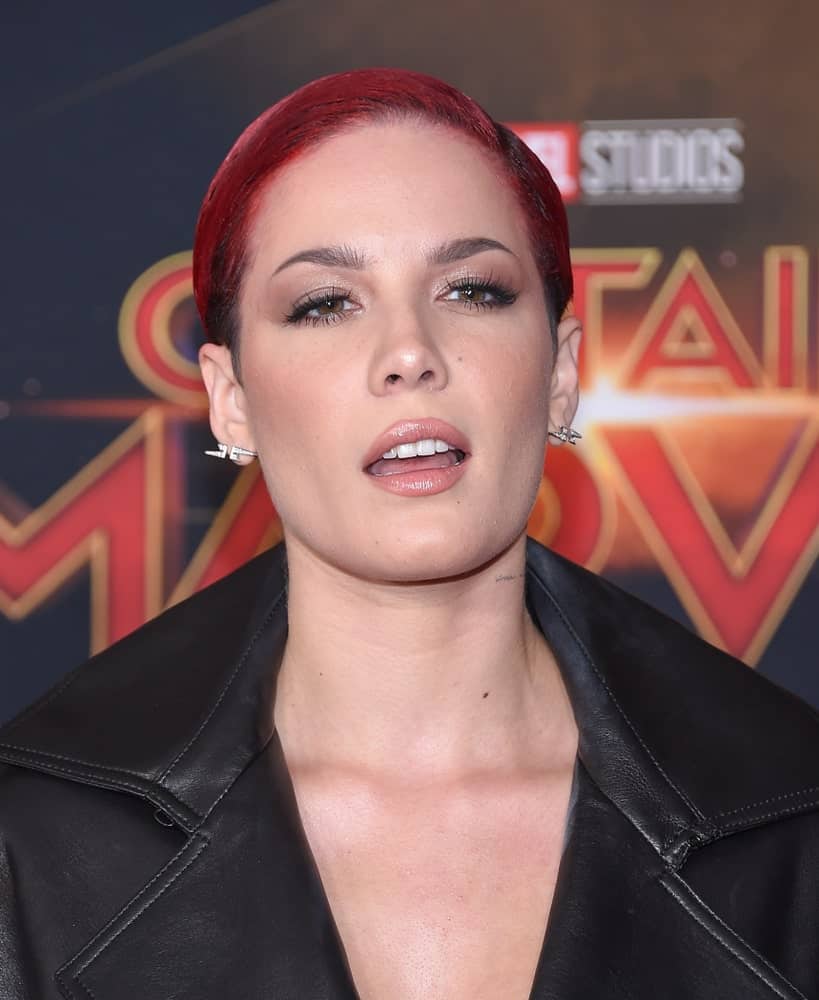 In March 2019, however, Halsey showed up to the world premiere of Captain Marvel in Hollywood with a dark red boy-cut that showcase the angles of her face and beautiful lips. She's rarely looked sexier.
3. Jenna Elfman – A Cut Above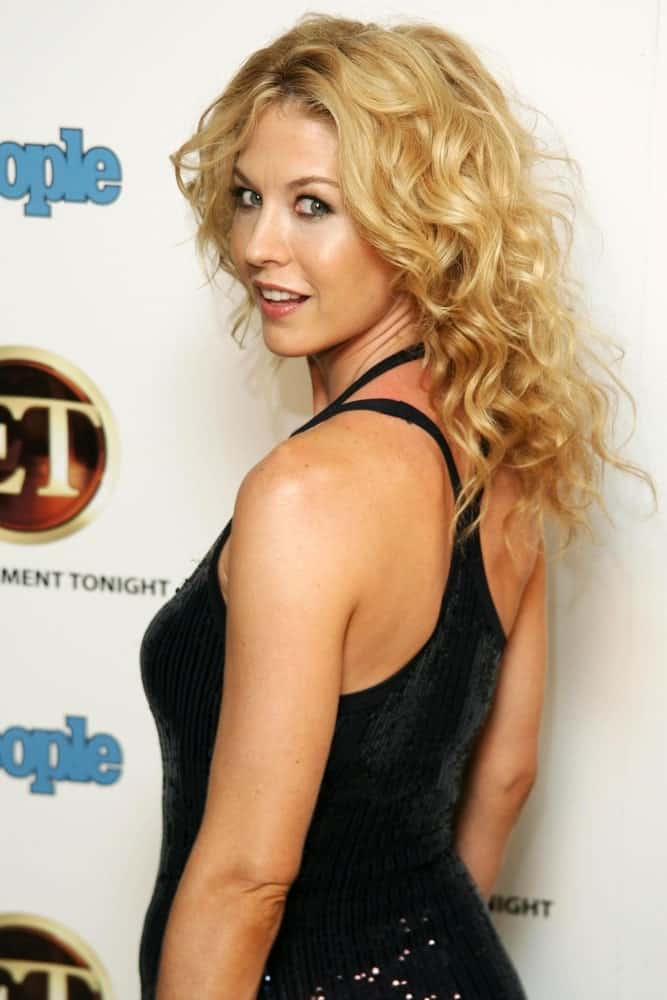 Long golden curls were all the rage in 2006 when Elfman attended the 10th Annual Entertainment Tonight Emmy Party in West Hollywood. The look wasn't bad, but it was very ordinary and bland.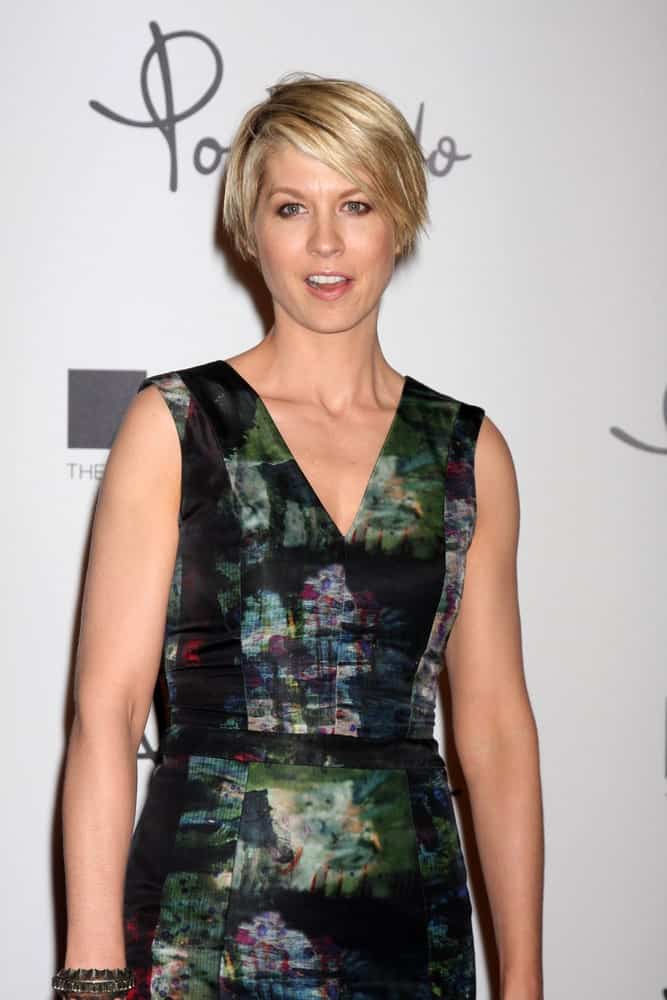 She finally found her individuality and somehow looked younger and more attractive in 2012 at the Pomellato Boutique opening in LA with this gorgeous choppy pixie haircut with just a hint of dark roots.
4. Rhianna – A Goddess Among Women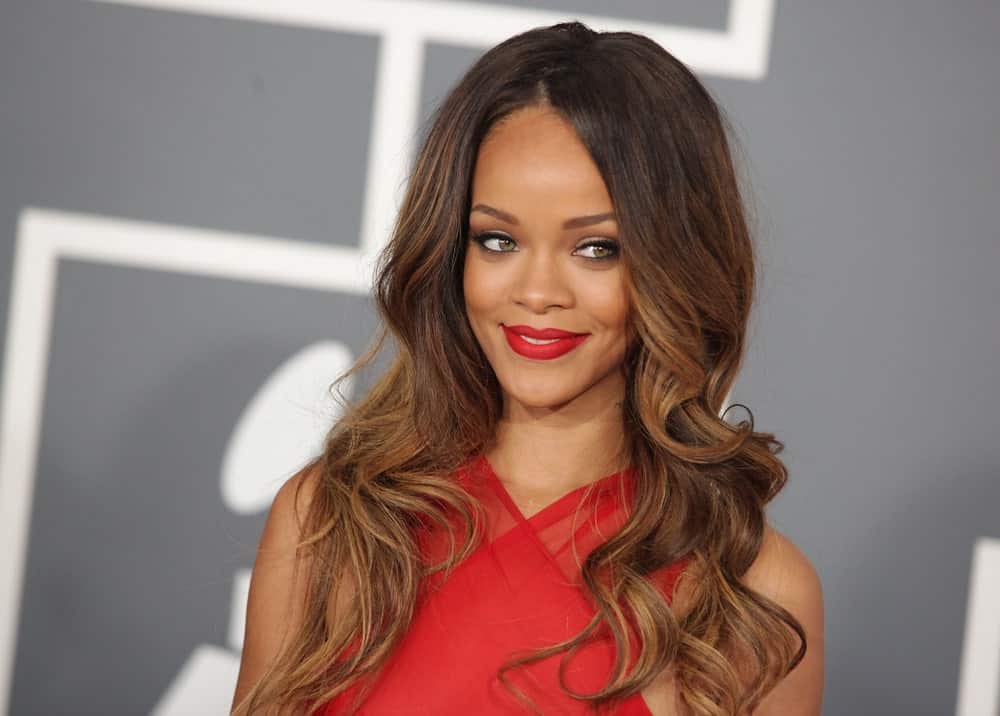 Rihanna has a very large forehead which doesn't lend itself to long hair. Her chest-length, gradient loose curls from the 2013 Grammys would've looked great on someone else, but on Rihanna, all they did was draw attention to her large forehead.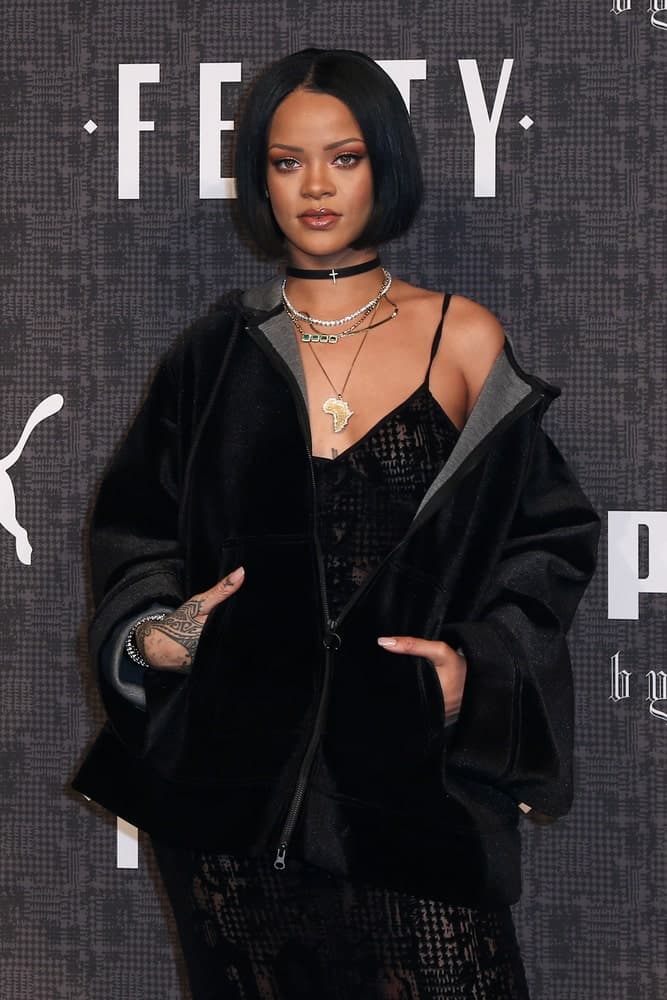 Her look for the 2016 FENTY PUMA by Rihanna AW16 Collection in NYC was much sexier. This chin-length bob made her hair look healthy, shiny, and gorgeous, and while her forehead was still on display, it was much less noticeable.
5. Anne Hathaway – Always Elegant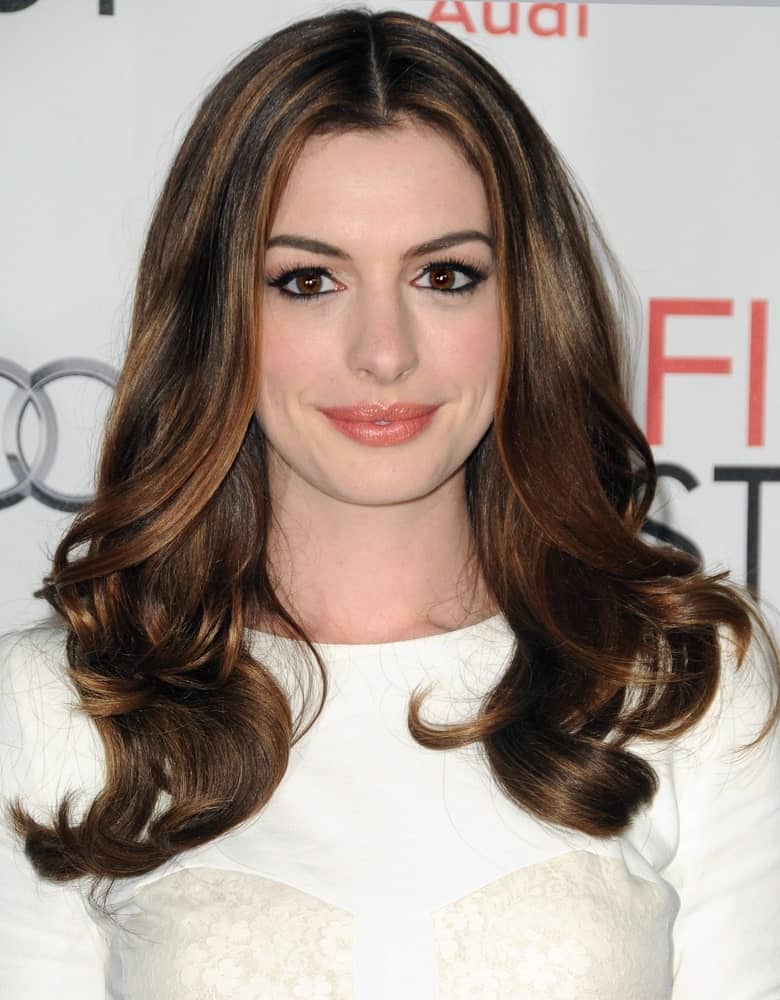 Hathaway is one of those rare beauties who looks stunning with any outfit or hairstyle. However, her shorter looks are certainly her best. While she is beautiful in this photo from the LA screening of Love and Other Drugs circa 2010, the long locks are just so ordinary. Despite her beauty, she blends into the crowd of beautiful Hollywood faces.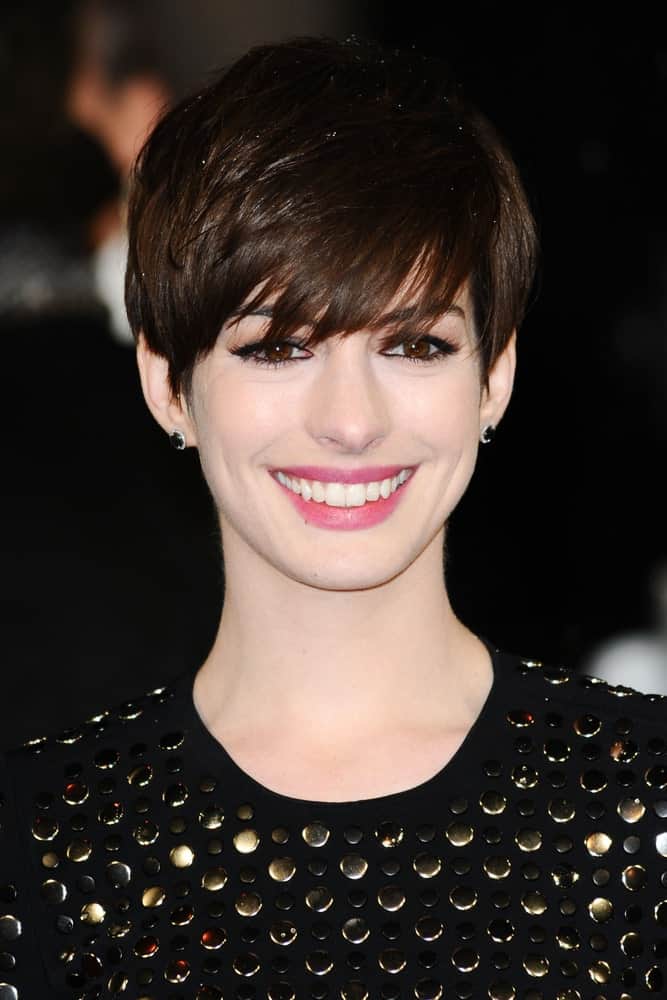 In this photo from the 2013 EE BAFTA Film Awards at the Royal Opera House in London, though, she breaks away from the crowd and stands out! Her longer pixie cut is simply stunning. The bangs are just long enough to give her a sexy, slightly mysterious look, and the short hair frames her lovely, elfin face perfectly. The darker color also suits her natural skin tone and gives her an ethereal look.
6. Miley Cyrus – Master of Reinvention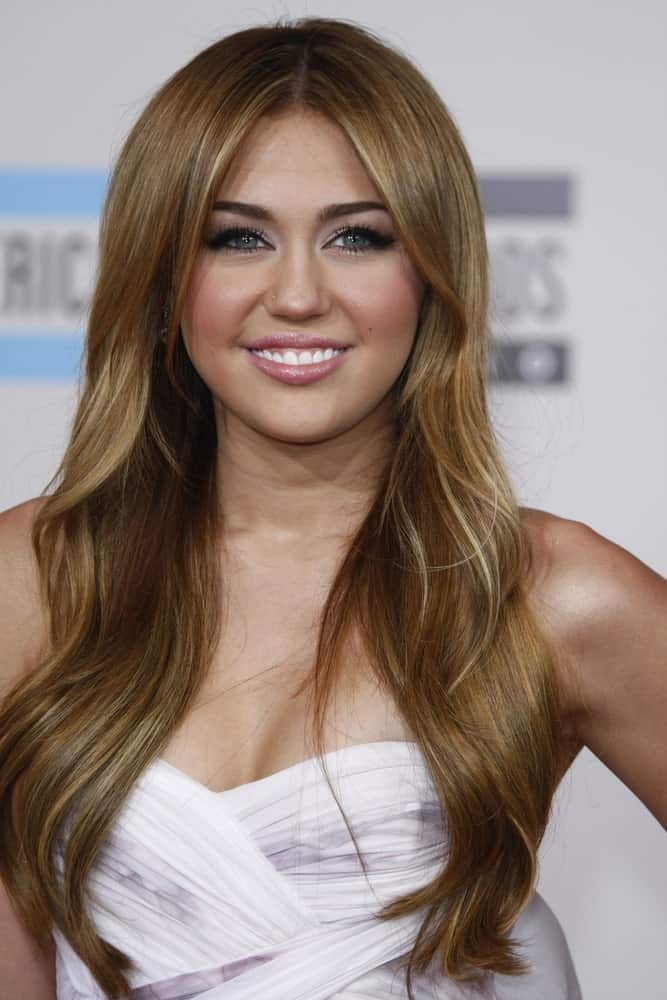 In this picture from the 2010 American Music Awards in LA, Miley practically is Hannah Montana. She's the cute, all-American girl-next-door, and while her long hair is cute, it's too reminiscent of her titular childhood role on Hannah Montana.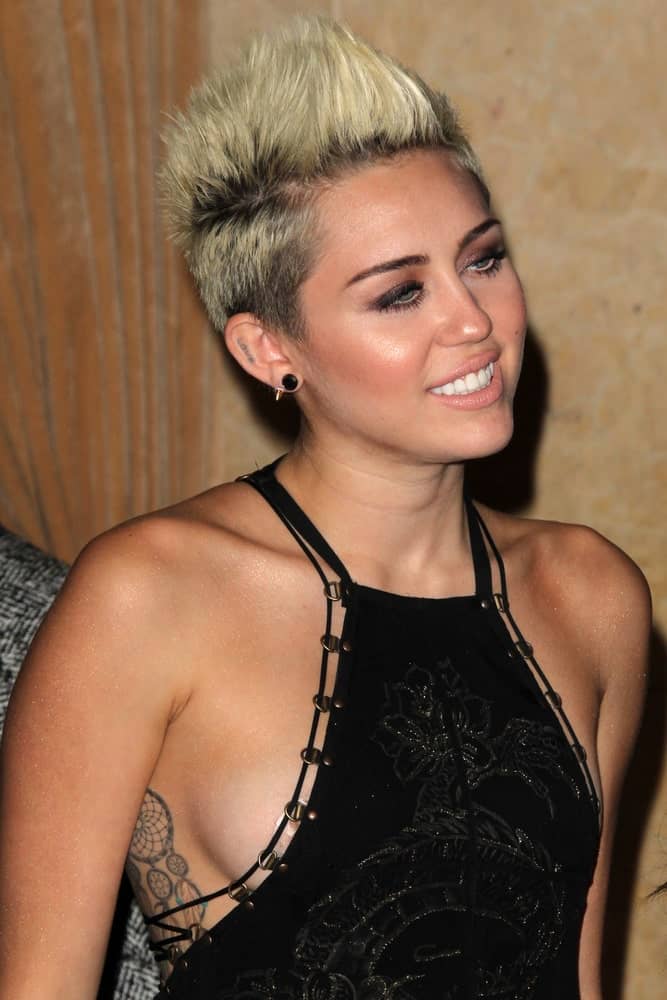 By contrast, at the 2013 Pre-GRAMMY Gala in Beverly Hills, Miley really came into her own. Absolutely stunning with her bleached, spikey pixie, she shed the teenage pop star and grew into a sexy, confident woman.
7. Jada Pinkett Smith – Making Will Happy Since 1995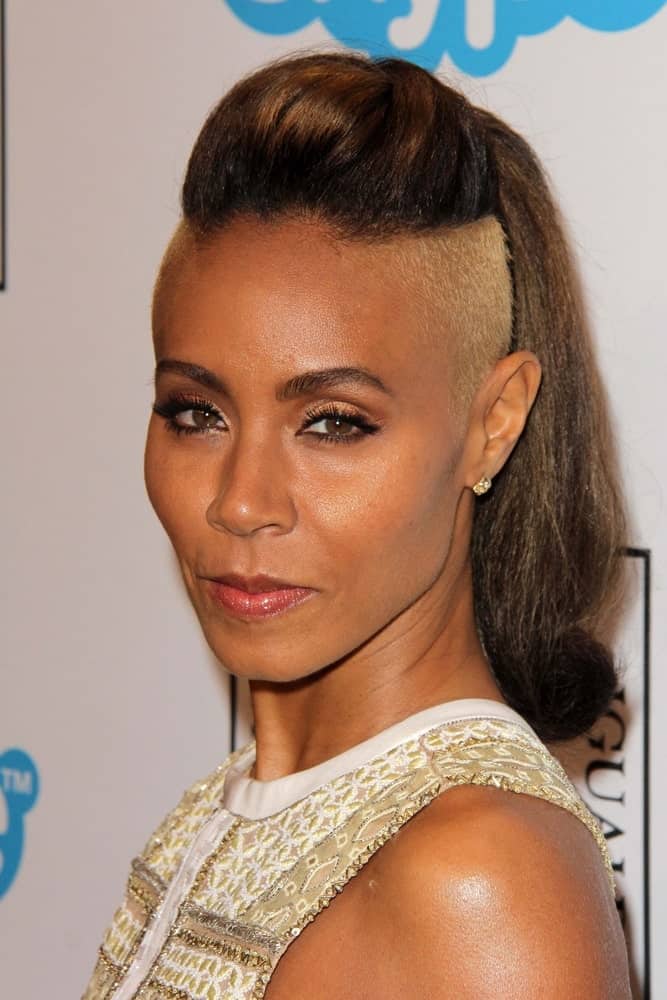 Jada Pinkett Smith has never been afraid to be daring with her fashion choices. Sometimes, though, she falls flat, as evidenced by this photo from the Montage Hotel, Beverly Hills, in 2013. Her shaved sides, poofy top, and ponytail aren't doing her any favors.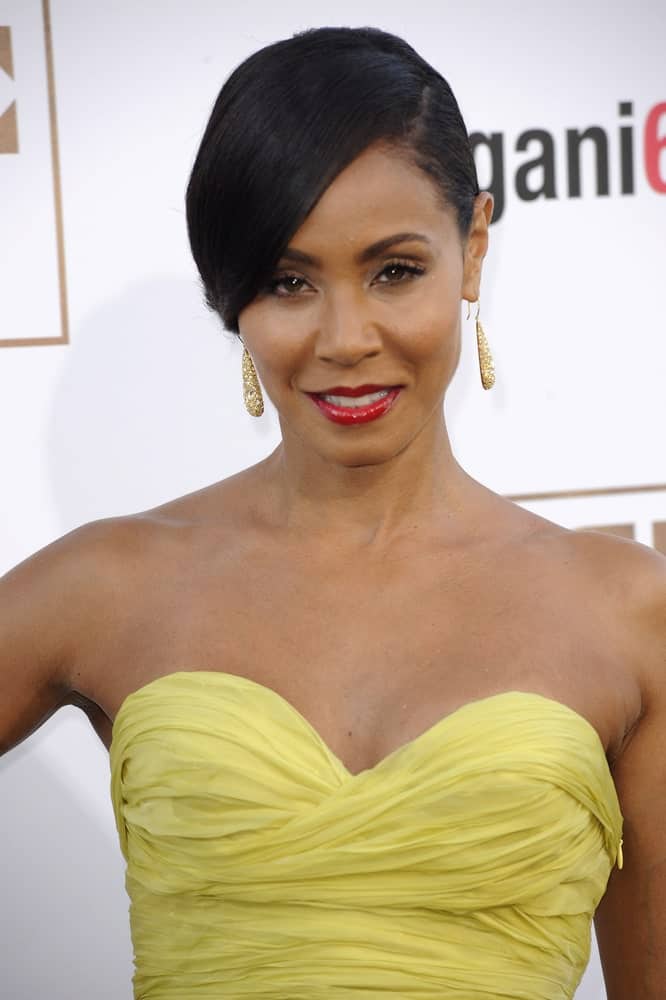 She looks much lovelier with her short, asymmetrical swoop at the premiere of Magic Mike XXL at the TCL Chinese Theatre in Hollywood in 2015. This style makes her look classy, elegant, and downright gorgeous.
8. Elsa Pataky – Making Shags Sexy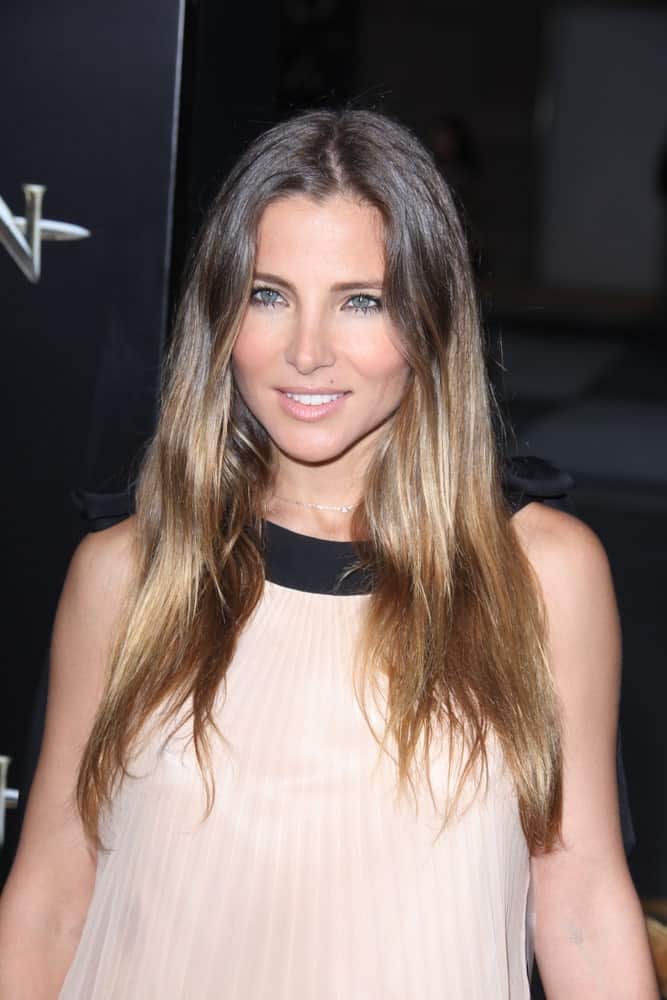 In 2011, Pataky showed up to the premiere of Conan The Barbarian at Regal Cinemas LA with long, straight hair. The dark roots with lighter ends and the middle part made her look almost plain.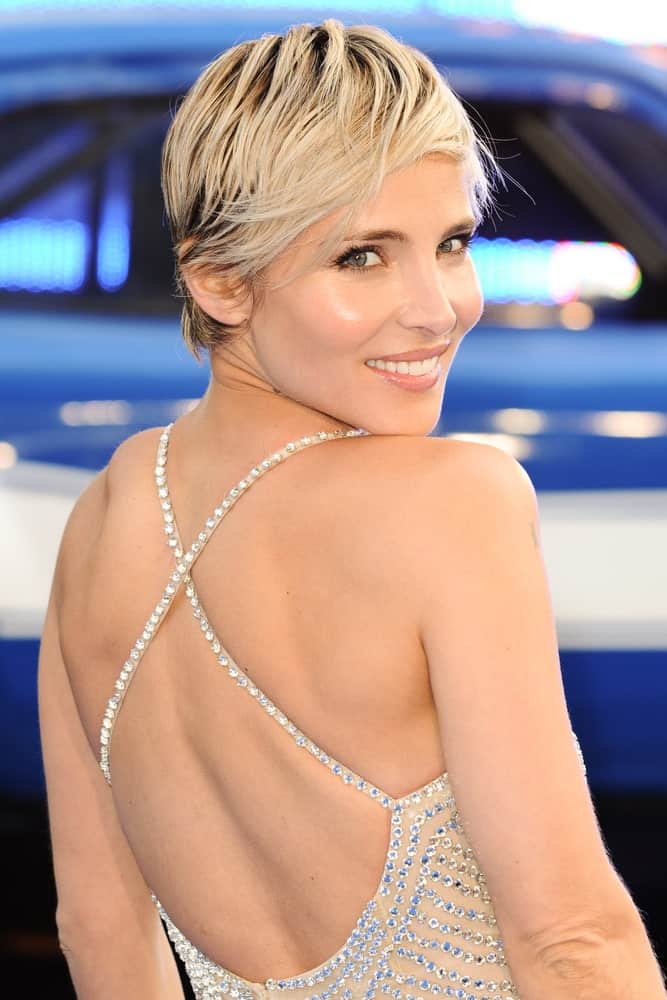 This look from the 2013 premiere of Fast and Furious 6 is a much better one. The bleached blonde shag with the spiky, overlong bangs and the dark under-color make her look playful, sexy, and sassy.
9. Morena Baccarin – Better with a Bob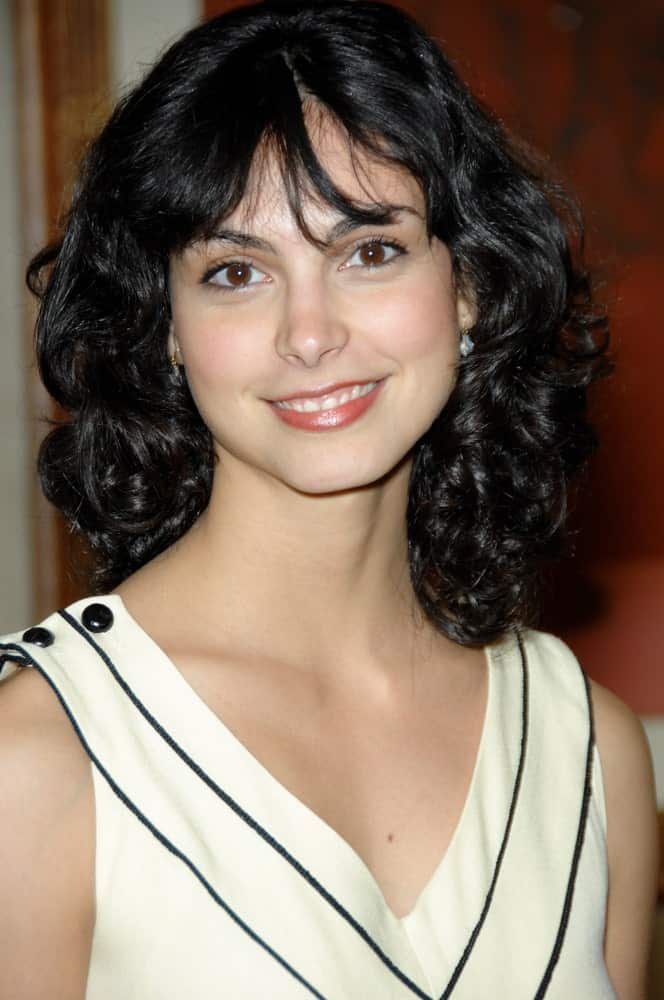 In 2007, Morena Baccarin was a fresh-faced 28-year-old with a sweet smile and adorable nose. Her hairstyle, though, left a lot to be desired. Pictured at the In Style 6th Annual Awards Season Diamond Fashion Show Preview lunch at the Beverly Hills Hotel, her mid-length curls paired with those bangs was just not a good look for her.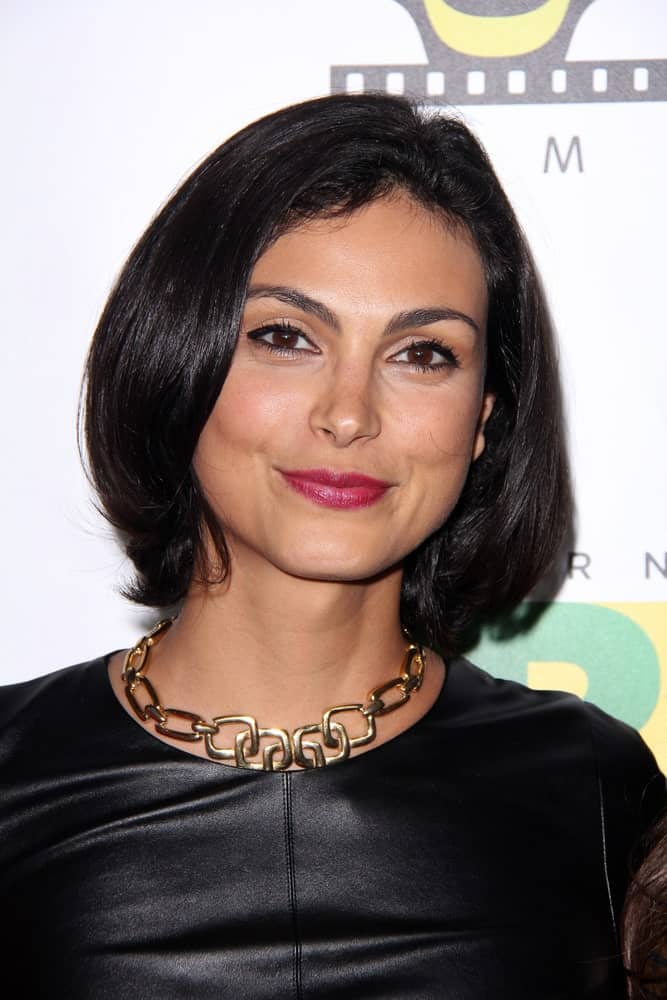 She looks much better in this photo from opening night of the 2014 6th Annual Hollywood Brazilian Film Festival in LA. The dark, chin-length bob frames her face beautifully and makes her look incredibly elegant and full of poise.
10. Millie Bobby Brown – She's an Eleven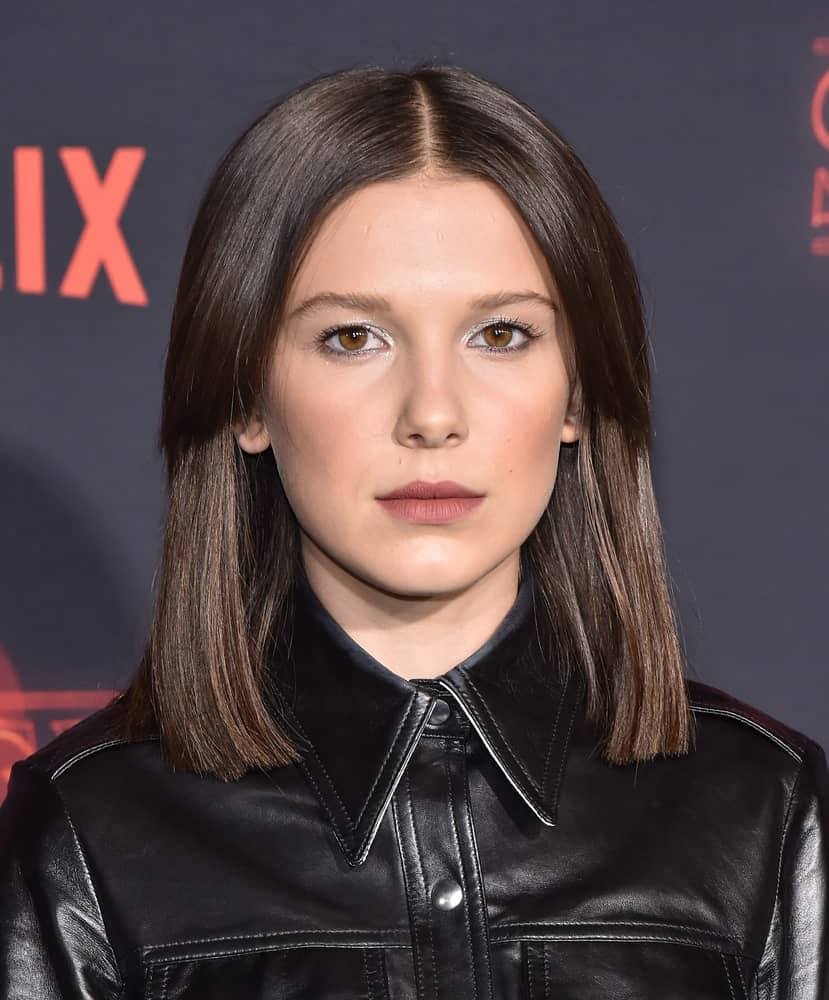 Millie looked like a totally different person at the 2017 LA premiere of Stranger Things 2 than she did at the same event the previous year. Her straight, shoulder-length hair was shiny and healthy, but Millie won our hearts as the telekinetic, buzz-cut Eleven, and that's why we love her even more with her shorter hair.
Millie's mother cried upon learning Stranger Things would require Millie to buzz her hair; however, she wouldn't have if she'd known how beautiful Millie would look while growing her hair out again. This look from 2017 was from the MTV Video Music Awards, and Millie's hair looked amazing slicked down and put up in the back. Aside from her buzz-cut, this is probably our favorite Millie look.
11. Lily Collins – Lithe and Lovely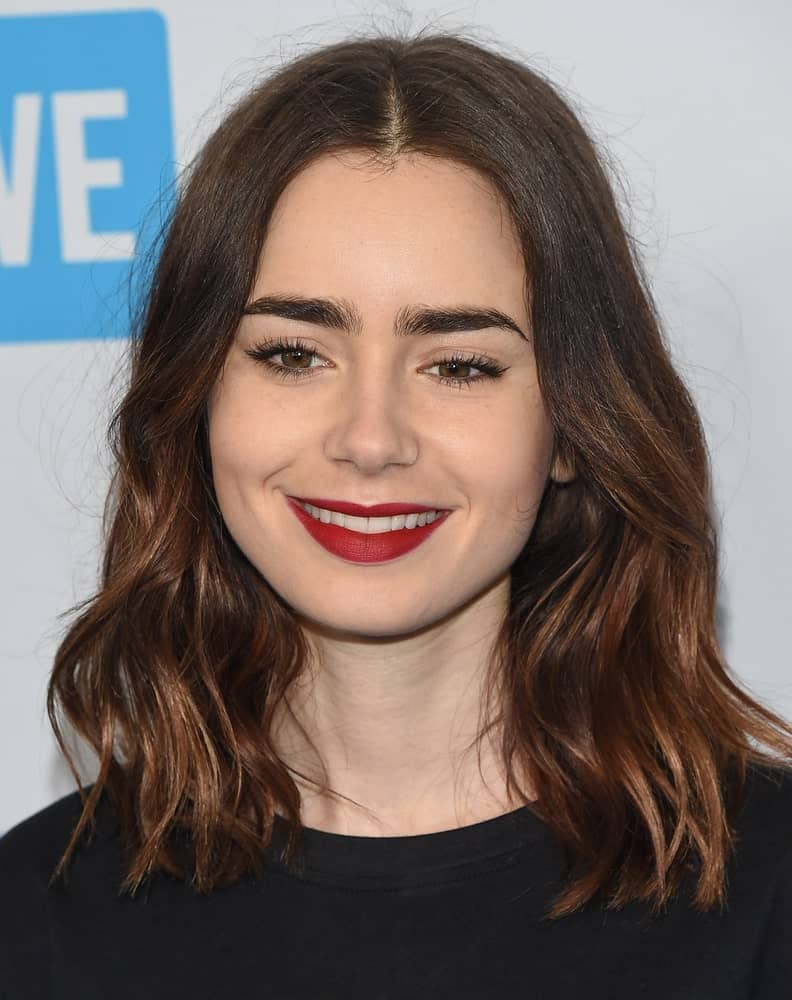 Lily Collins is known for her porcelain skin, intense brows, and beautiful eyes. At WE Day California 2017, however, what she wasn't known for was her stylish hair. Her shoulder-length wavy hair was frizzy and unappealing.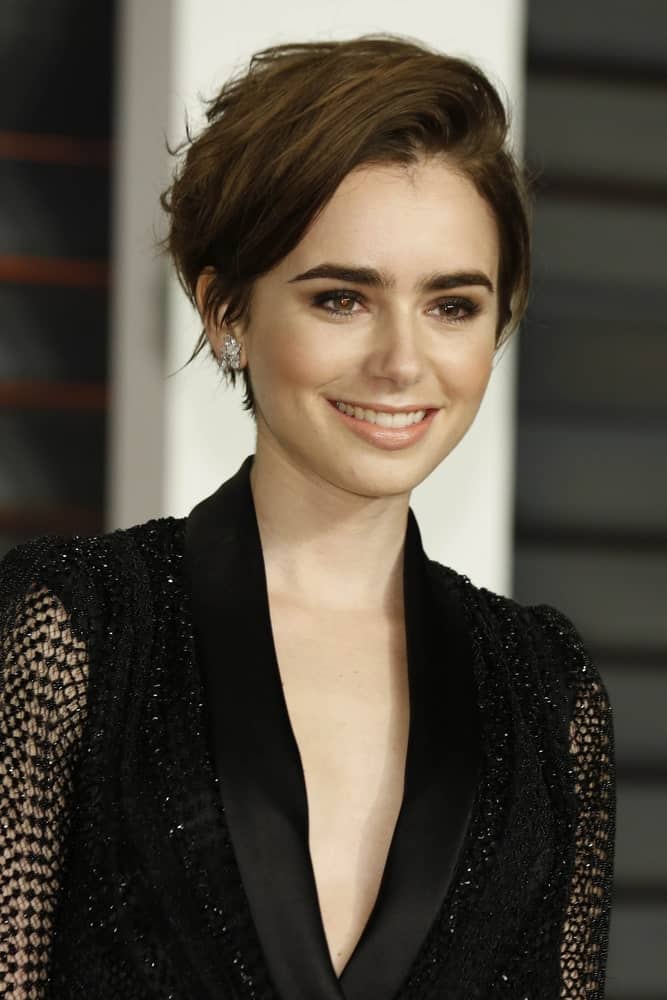 She looked much better in 2015 at the Vanity Fair Oscar Party in Beverly Hills. Her hair was done in an asymmetrical cut somewhere between a pixie and a bob, and her bold look turned the heads of everyone in the room.
12. Katy Perry – Rocking that Pixie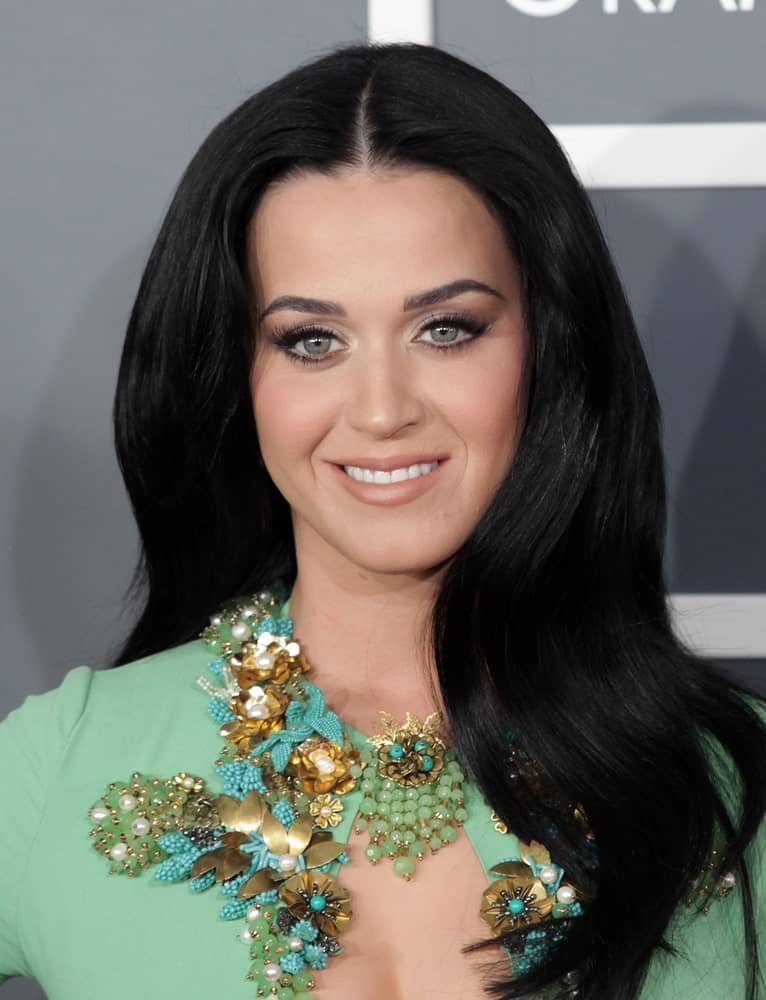 When Katy Perry first came on the scene, she had long, raven hair and huge, expressive eyes. This photo from the 2013 Grammys shows a pretty woman, but not a woman who stands out in a crowd.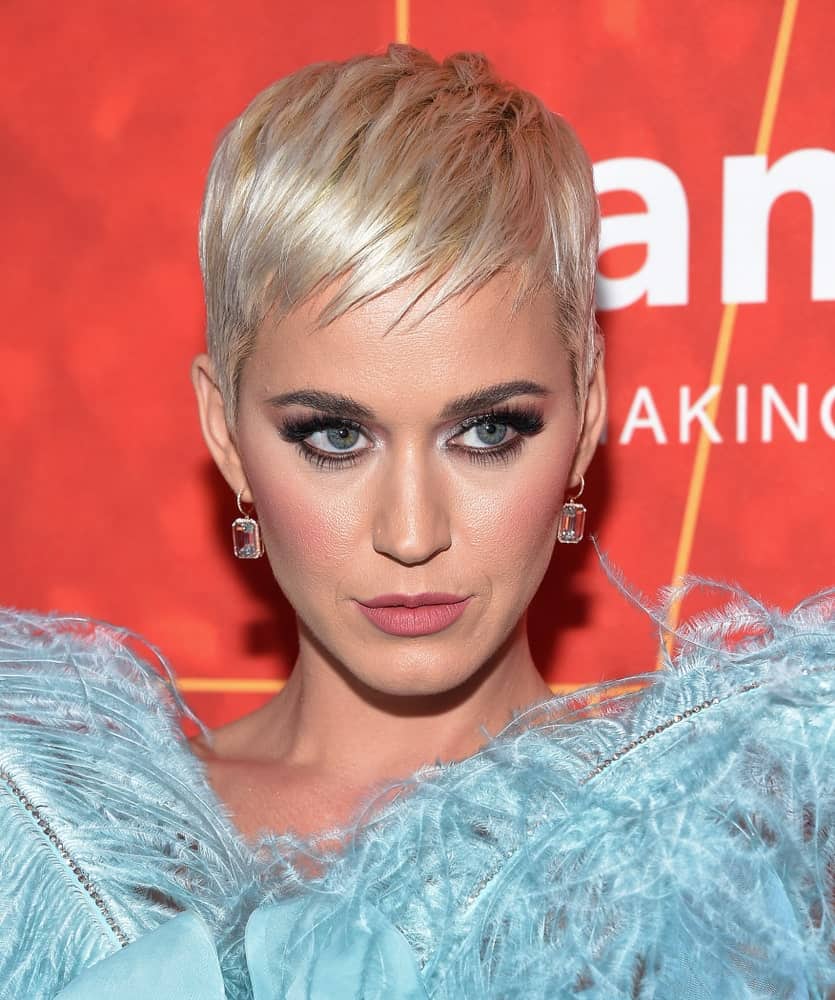 Five years later in 2018, she arrived at the amFar Gala Los Angeles showing off her gorgeous blonde pixie and had never looked better. The new cut highlighted her angular face and strong chin, and the contrast between her blonde hair and dark brows drew attention to her amazing eyes. She's rocked the pixie off and on ever since.
13. Danai Gurira – One Bad-Ass Chick & Hair to Match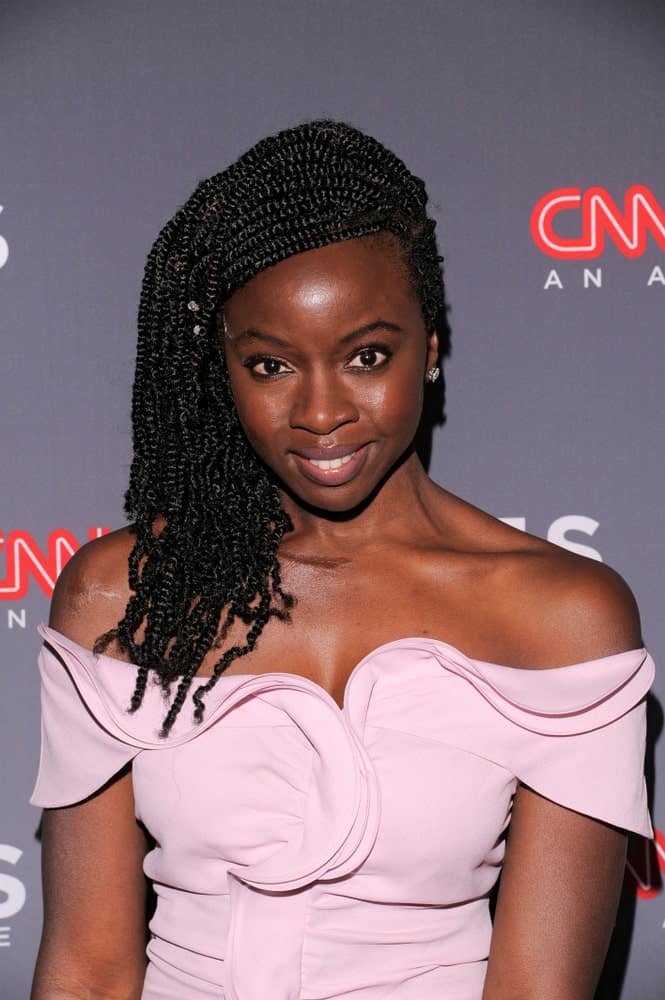 Danai Gurira's braids at the 2018 12th Annual CNN Heroes event in NYC were beautiful, but when most of us met her, it was as Michonne – the totally bad-ass, katana-wielding woman of The Walking Dead. We saw her with her amazing dreads, and we thought, "She could not possibly look better than that!"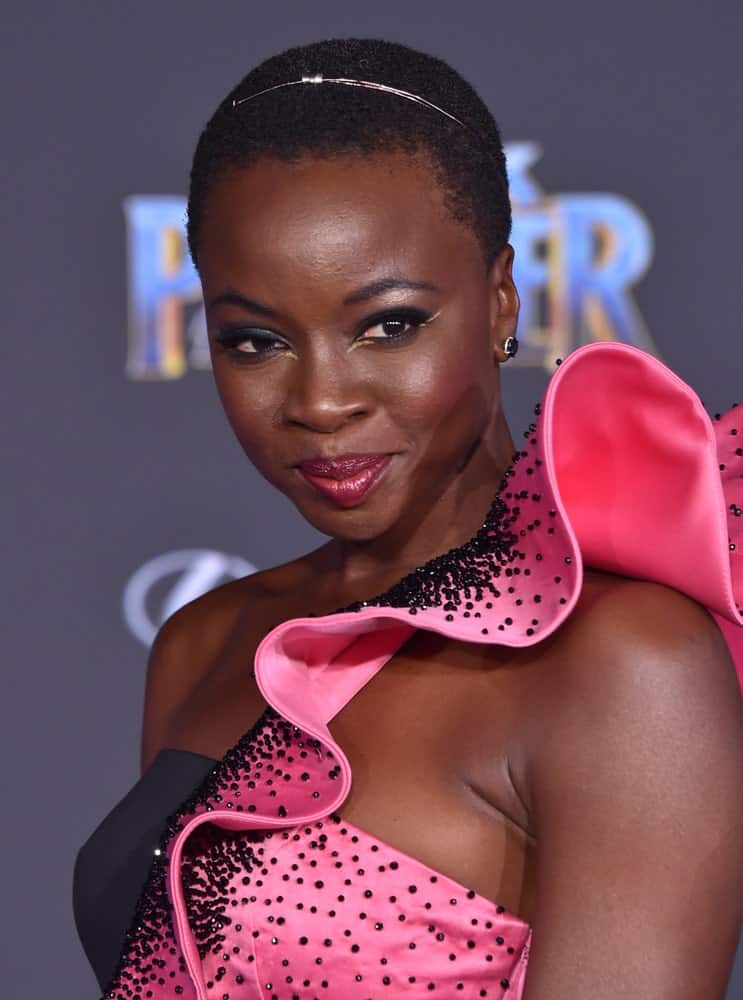 It wasn't until we saw her with her head nearly shaved that we knew we were wrong. This woman looked great with her dreads, but as a woman bold enough to shave her head and STILL LOOK AMAZING?! Gurira is my hero. Here she is pictured at the 2018 Black Panther premiere in Hollywood.
14. Cate Blanchett – The Grande Dame of, Well, Everything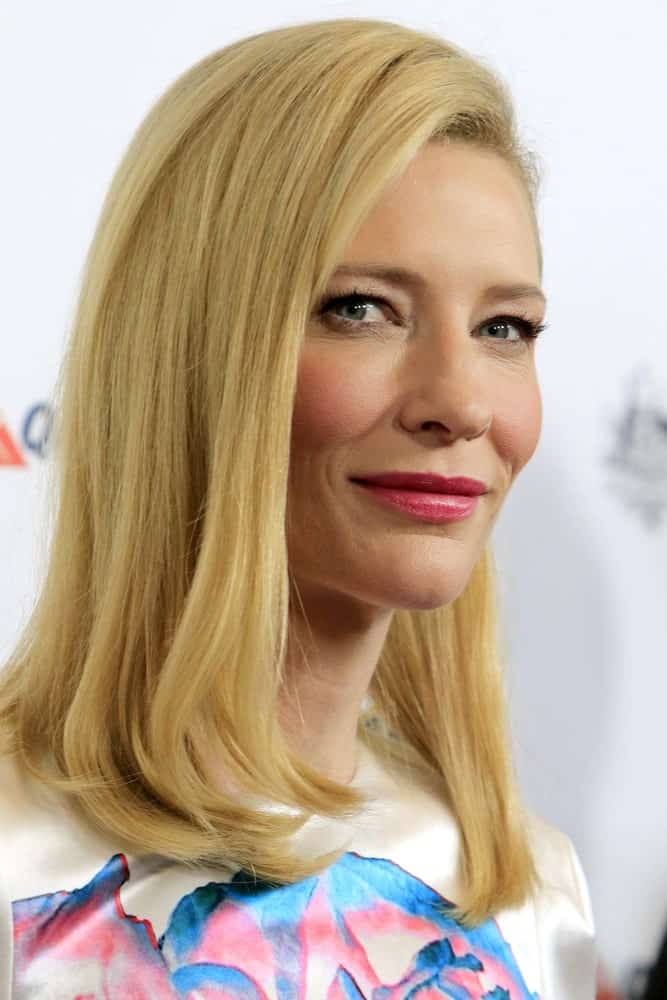 While Blanchett has rarely had extremely long hair, she is quite well-known for her straight, shoulder-length blonde tresses. Here she is at the 2014 G'Day USA Los Angeles Black Tie Gala. It's a good look for her but not as stunning as her shorter cuts.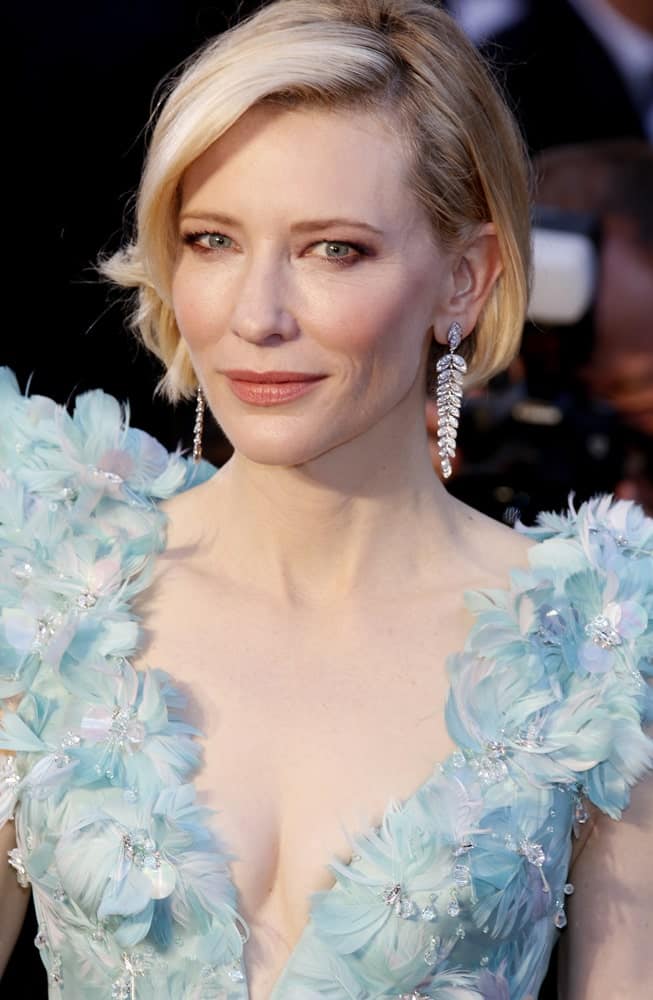 In 2016, at the 88th Annual Academy Awards, Blanchett blew us away with her chin-length bob. In addition to the cut, she also added highlights to give her blonde hair a multi-hued look. It was quite possibly the most beautiful she's ever looked.
15. Natalie Portman – S for Short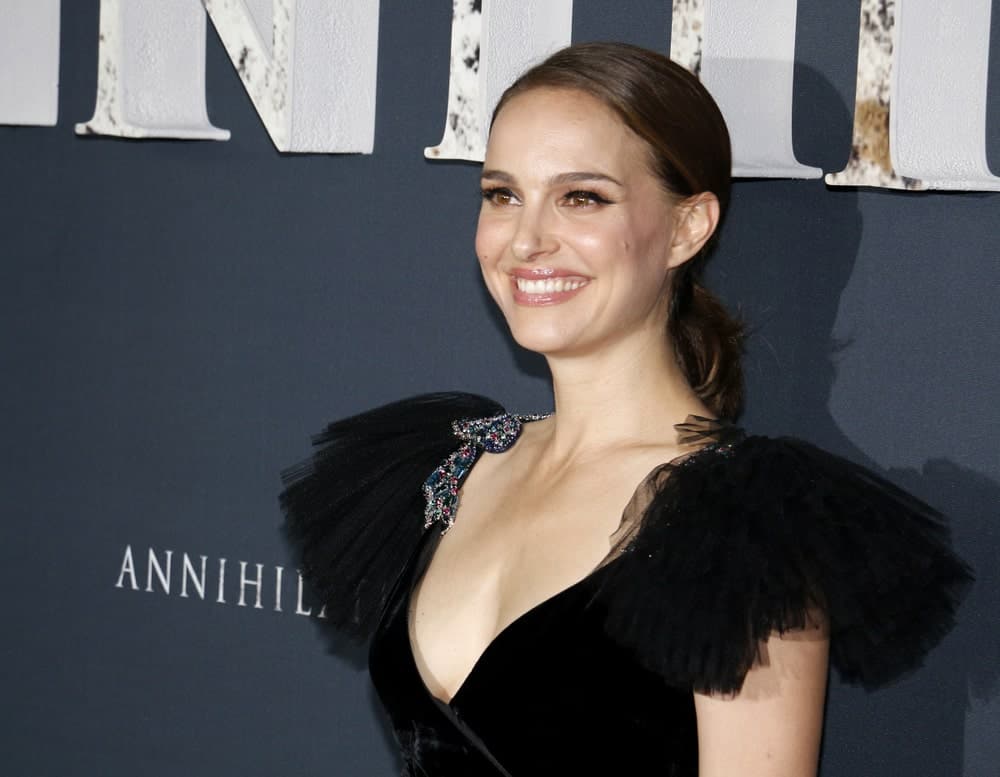 Portman is a beautiful actress, and long hair doesn't look bad on her. The problem is she never seems to know what to do with it when it's long, so she just pulls it back in a messy bun or ponytail, like in this picture from the 2018 Los Angeles premiere of Annihilation.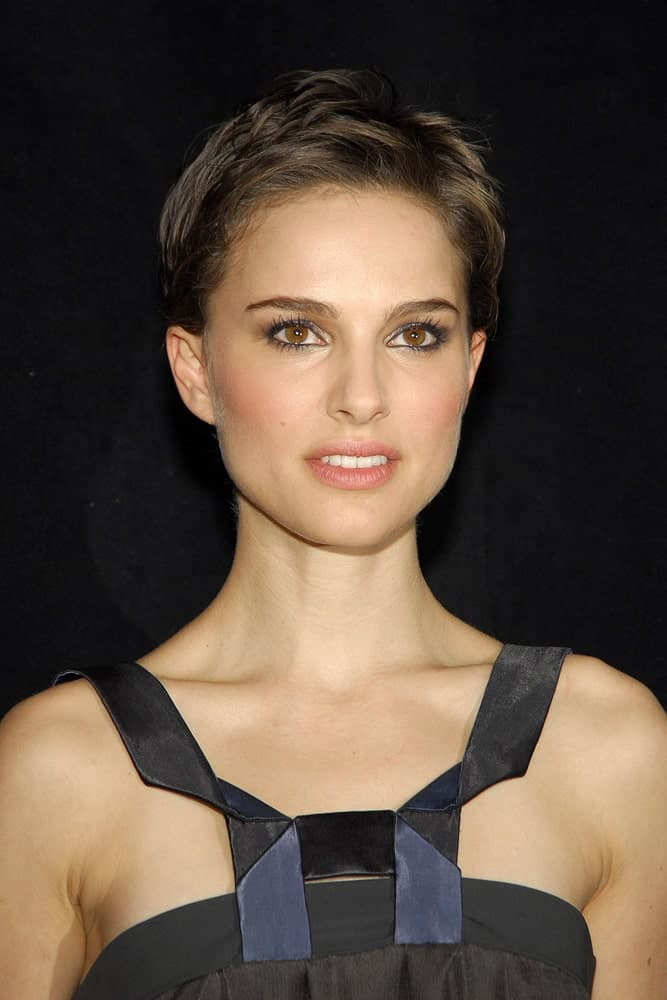 Portman looked much more suave and chic with the short hair she had after shaving her head for V for Vendetta. Here she is pictured at the movie's 2006 premiere in New York. Her hair was neatly styled and its short length drew attention to her expressive eyes and high cheekbones.
16. Felicia Day – Modern-Day Geek Princess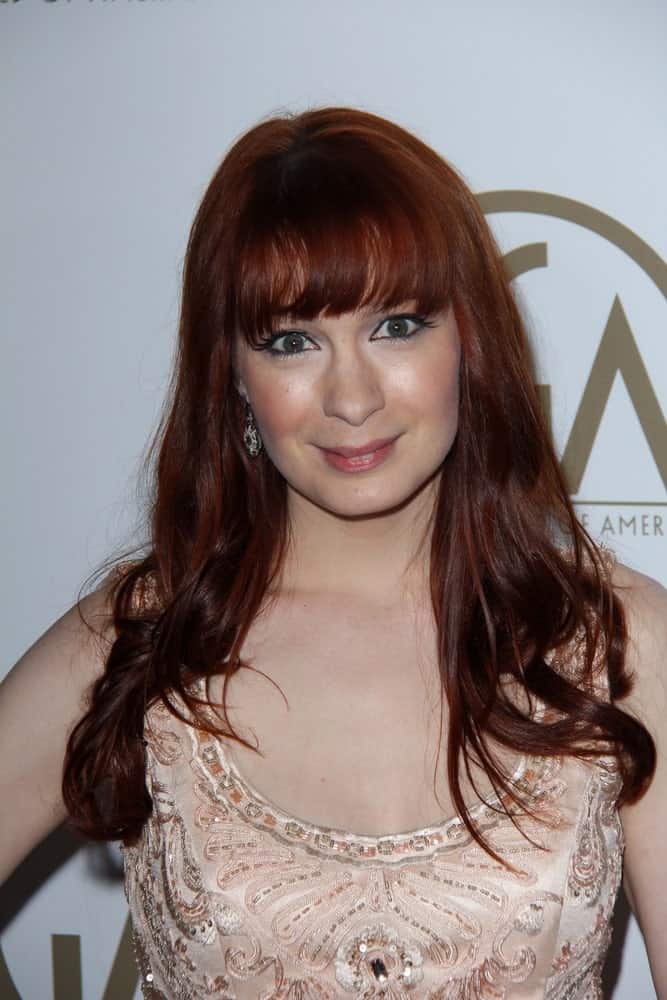 Day is known for her long, flowing red locks and big chunky bangs, and to be honest, it's a good look for her. However, the look, seen here at the 24th Annual Producers Guild Awards in 2013, makes her look like a teenager.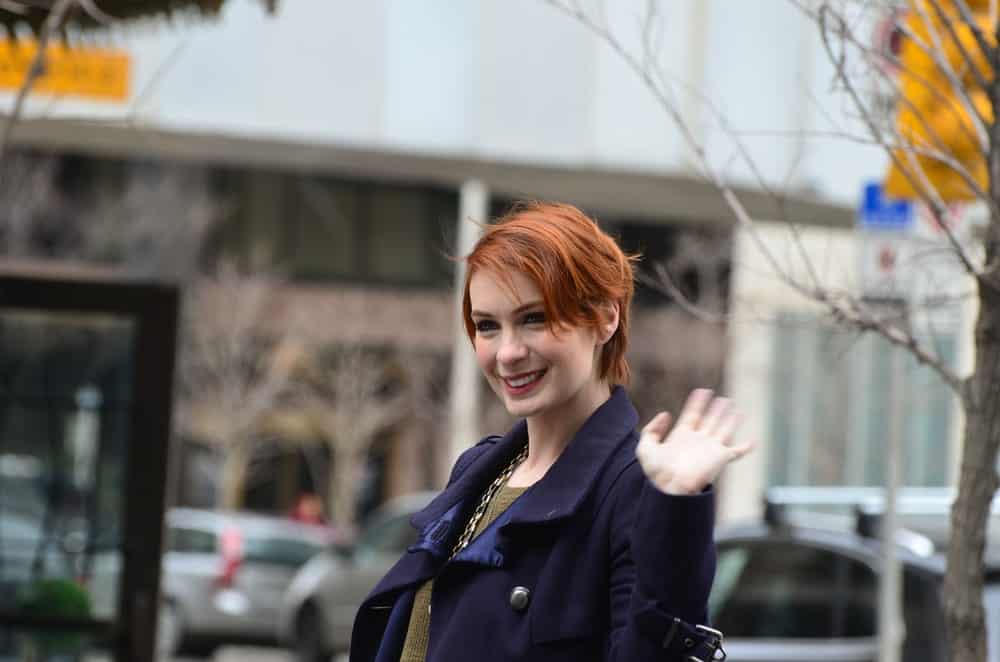 When she showed up at the 2014 Comic and Entertainment Expo Parade in Calgary showing off her new and shorter shag, she looked much more mature and sexy.
17. Zoe Kravitz – The Perfect Pixie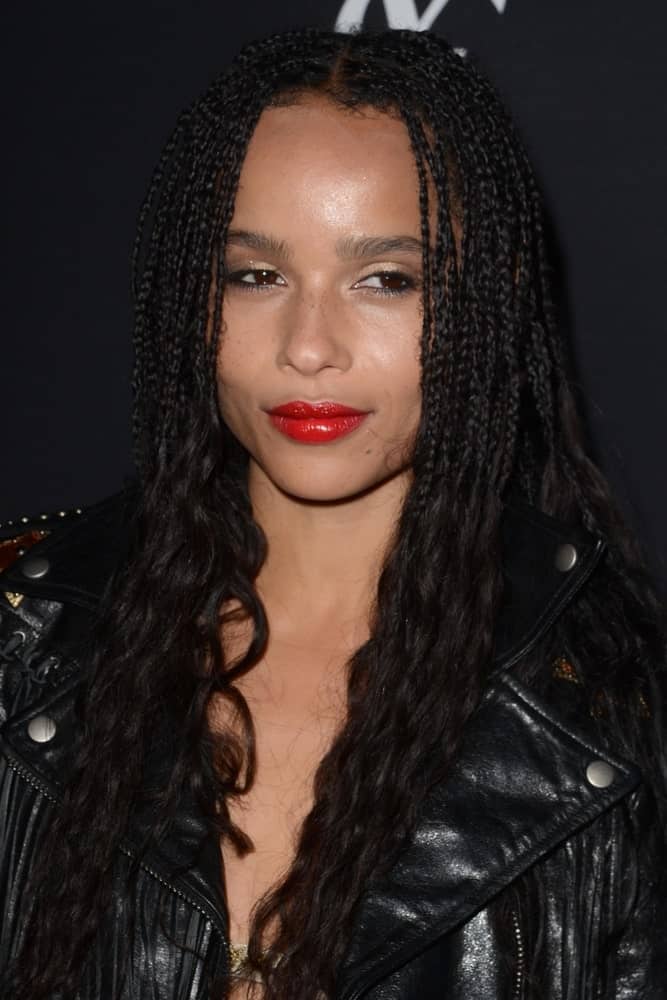 Zoe Kravitz' 2016 look at Gibson Brands Sunset in West Hollywood is one that we know well. She looked super cute with her long, chest-length micro braids.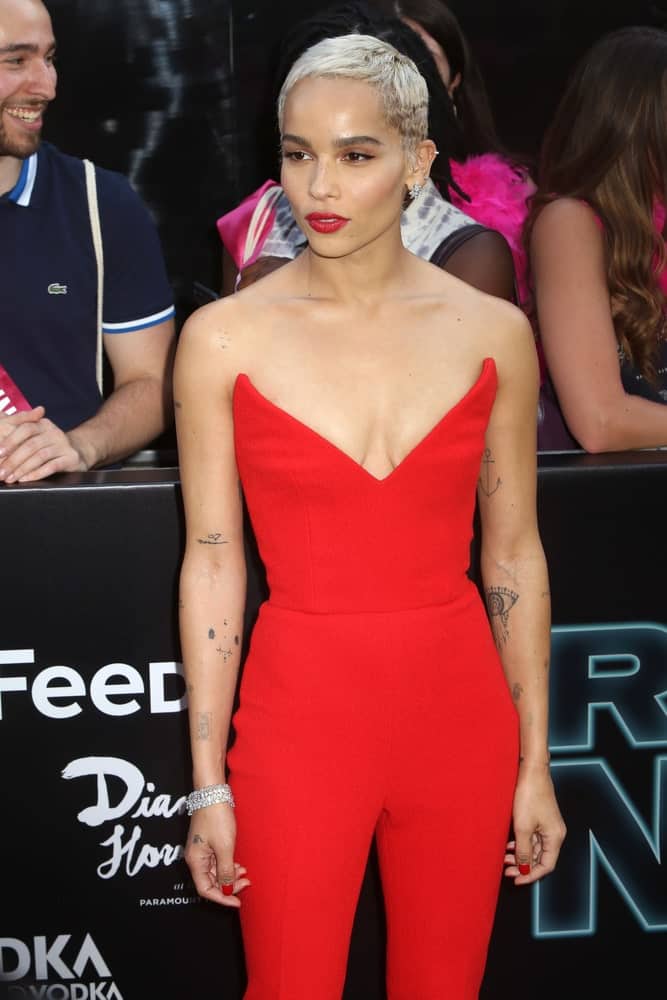 But she looked absolutely stunning at the 2017 premiere of Rough Night at the AMC Lincoln Square Theater in NYC. Her super short, platinum pixie turned her from a pretty young lady into an astonishingly sexy woman.
18. Alyssa Milano – We're Charmed By Her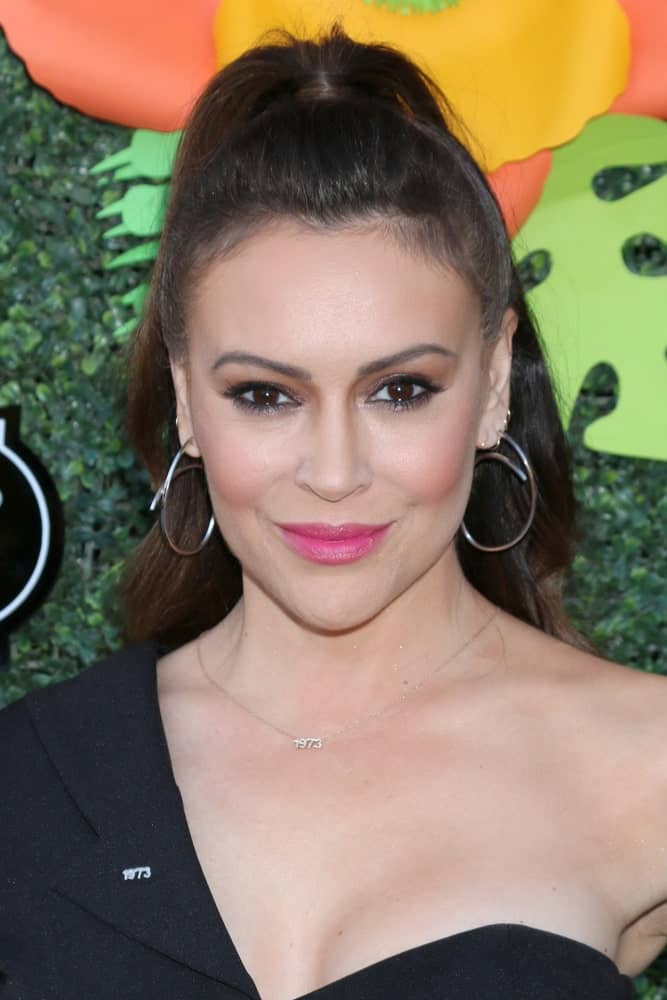 Milano is another gorgeous actress who looks amazing no matter the clothes, hair, or makeup. She'd be a knockout wearing the proverbial potato sack, but much like Natalie Portman, she never seems to know what to do with long hair. At the Lifetime TV Summer Luau in May 2019, she showed up with her hair pulled back in a boring high ponytail.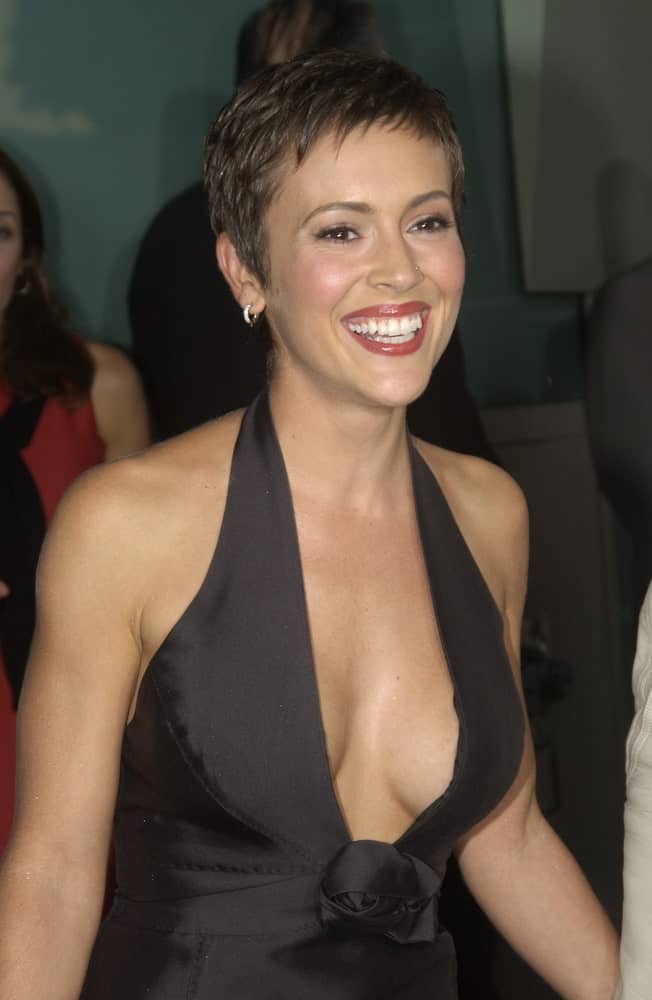 Her boy-short pixie at the 2003 premiere of Dickie Roberts: Former Child Star was far preferable to any plain ponytail. In fact, people loved it so much, it spurred a national wave of women sporting pixies.
19. Anne Heche – Killer 'Do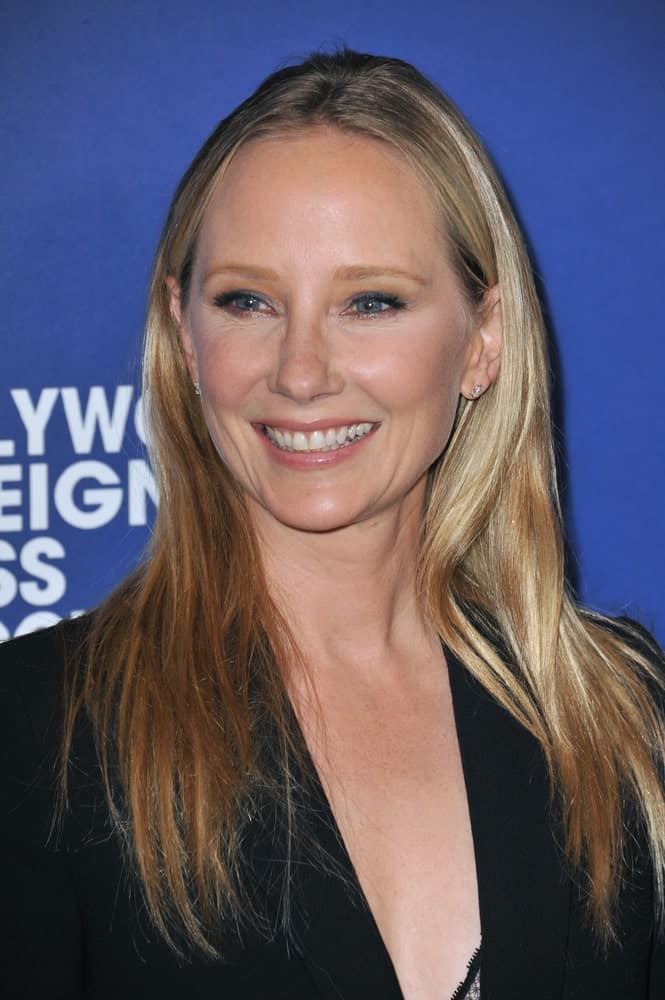 Heche is an actress who simply doesn't look good with long hair. At the 2014 Hollywood Foreign Press Association's annual Grants Banquet, she showed up with her long blonde hair flat on her head, tucked behind her ears, roots showing. Her hair just doesn't look healthy long.
By contrast, her 2019 hairstyle for the New York premiere of The Best Of Enemies was a killer! The messy, asymmetrical bob was full of volume; her roots looked great; and the bedhead look just worked.
20. Demi Lovato – Boop Boop beDoop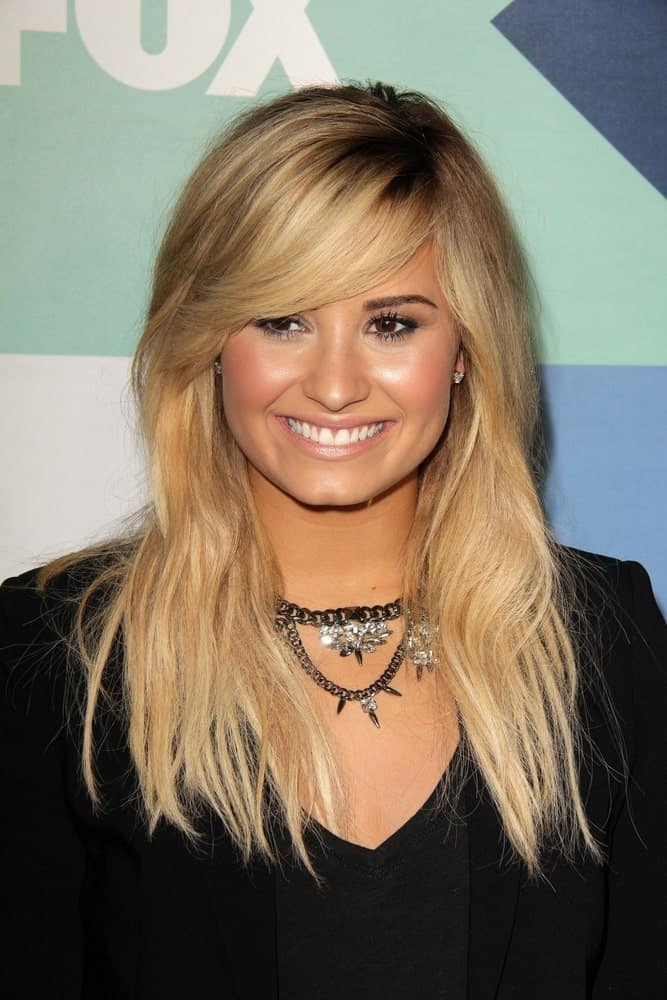 Lovato has a spectacular voice and a great sense of style, but her look for the Fox All-Star Summer 2013 TCA Party was a definite miss. The long blonde hair, dark roots, and off-center part was not a good look for her.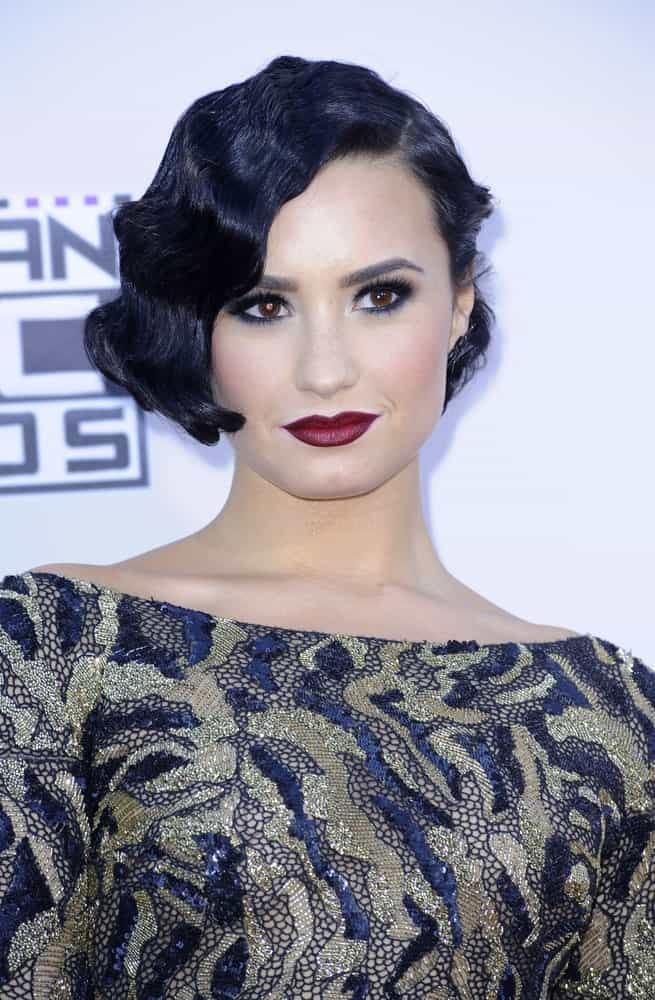 https://www.shutterstock.com/image-photo/demi-lovato-2015-american-music-awards-342560309
Her 2015 look for the LA American Music Awards was much more appealing. The side part, vibrant purple/black color, and gorgeous finger waves were the perfect match for her intense eye make-up and expertly arched brows.
21. Emma Watson – The Ultimate Glow Up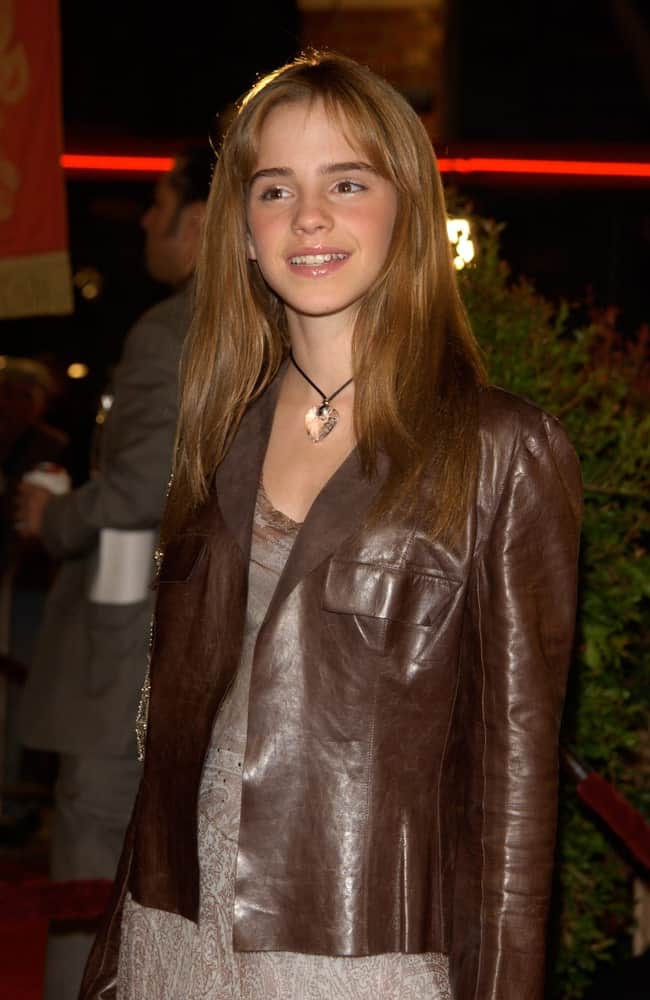 She stole our hearts as the poofy-haired Hermione from Harry Potter, and the long, straight hair and bangs she sported at the 2002 premiere of the second movie made her look cute as a button.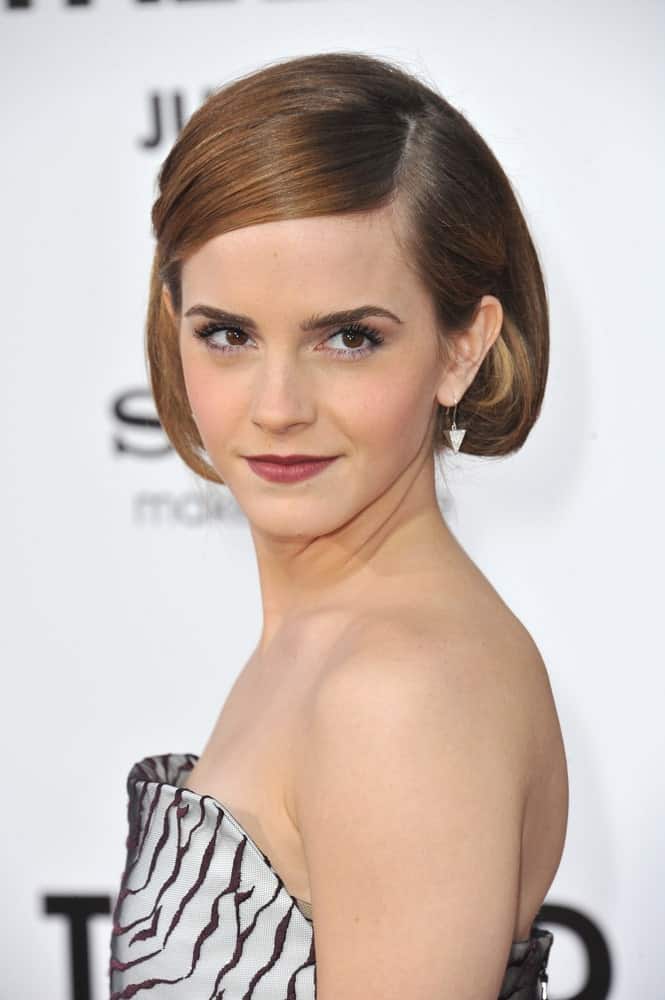 As Harry Potter came to an end, though, so, too, did Watson's long hair. She shocked the world with her super short pixie, but it was the adorable side-parted bob she wore to the 2013 LA premiere of This is the End that cemented her as a great beauty.
22. Ruth Negga – Curls for Days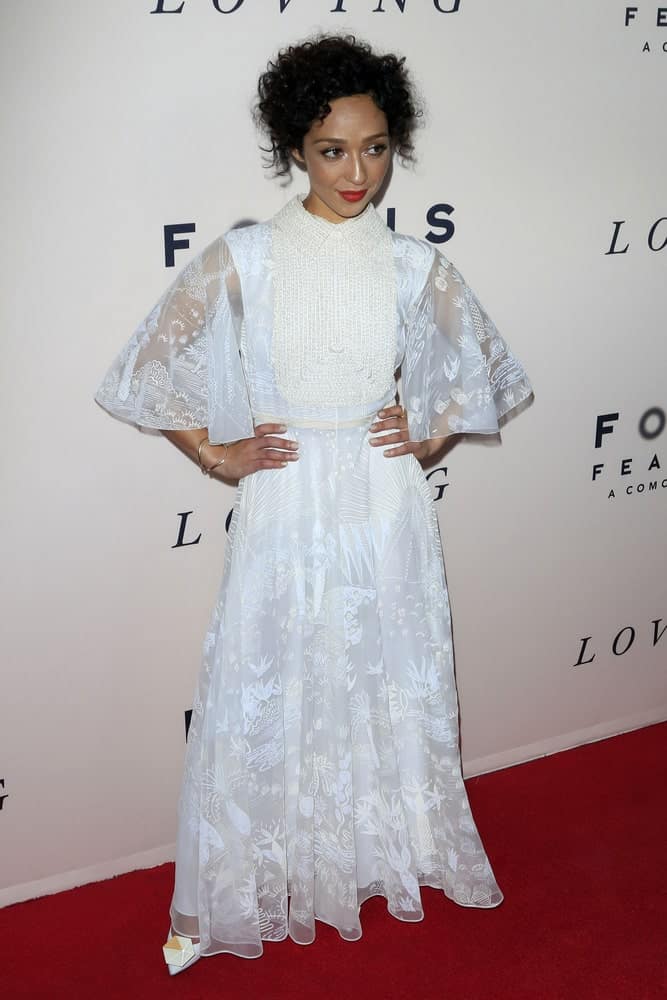 At the 2016 LA premiere of Loving, Negga looked almost unrecognizable with a massive pile of curls atop her head. She was lovely, but not the tough, independent woman we've grown to love.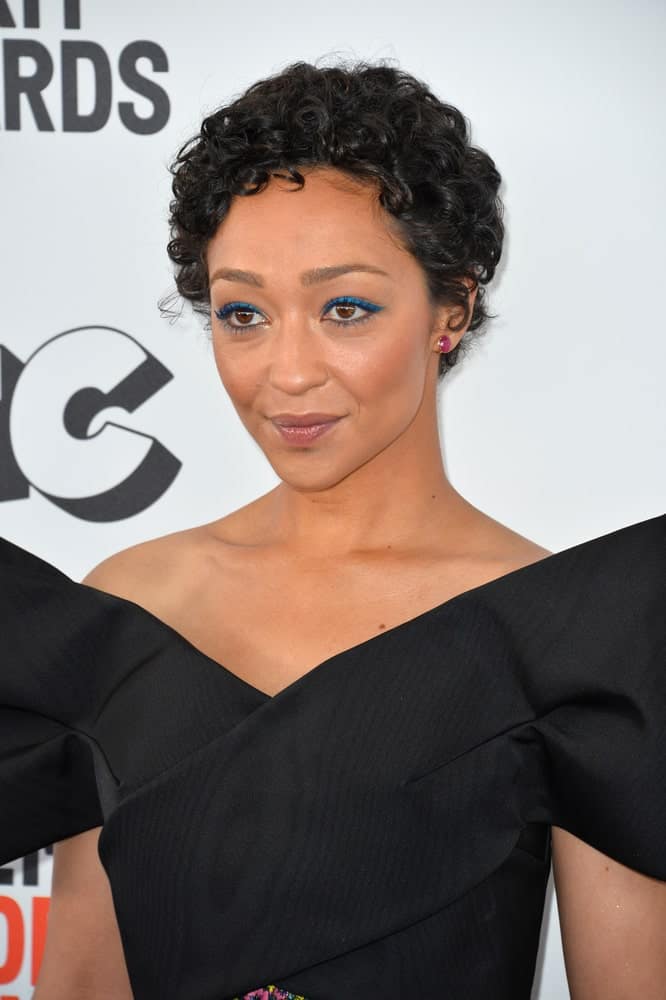 Negga's look for the 2017 Film Independent Spirit Awards was much more representative of the tough-as-nails fighter she is. She still boasted a head full of curls, but these were close-cropped, tiny pin curls; she looked amazing.
23. Katie Holmes – Cute and Quirky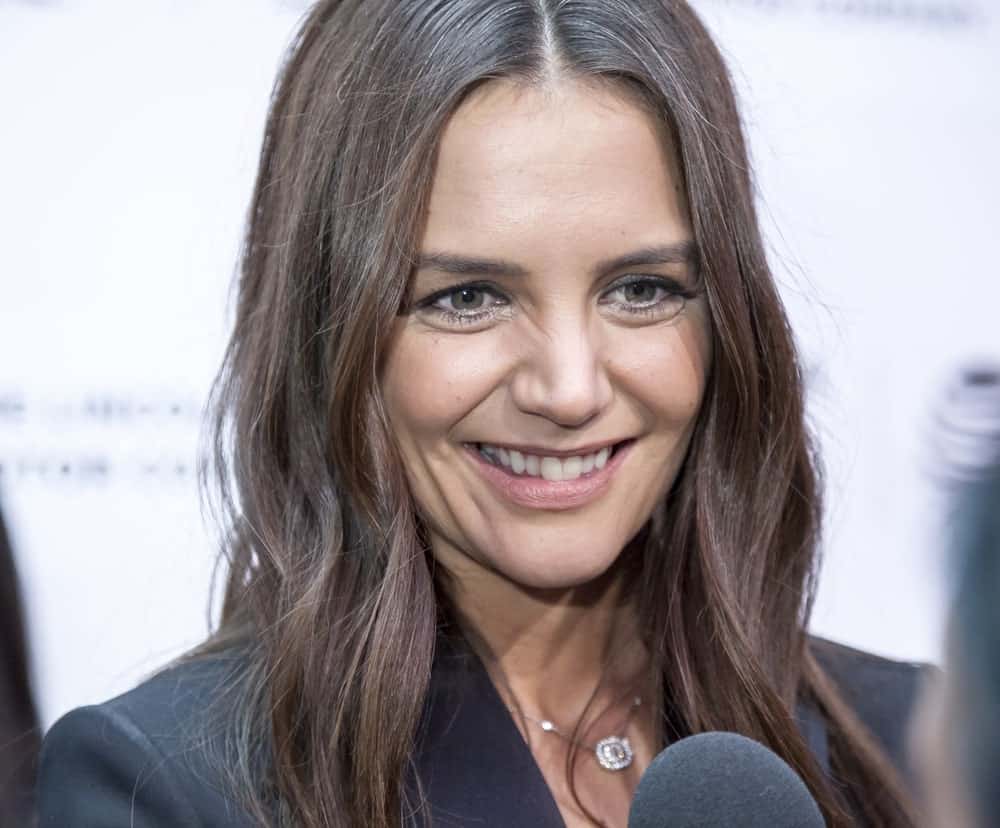 At the 2016 Tribeca Film Festival, Holmes looked lovely except for one thing: her hair. Her luscious, dark brown locks looked lank and flat, and she had plenty of fly-aways.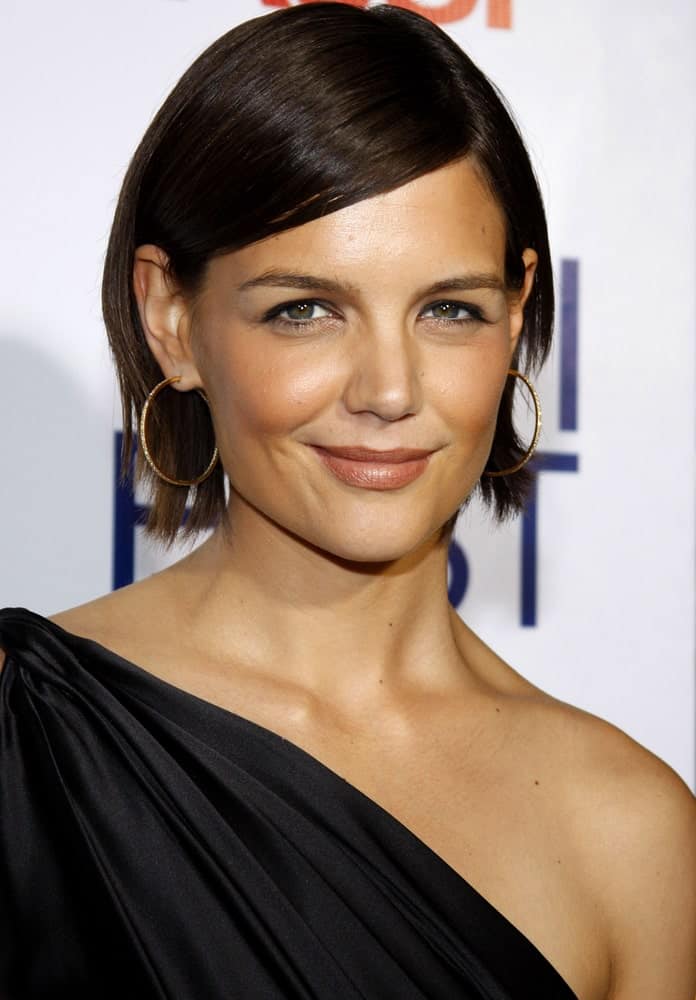 Holmes hair looks much healthier and more lustrous when short. For example, at the 2007 AFI Fest Opening Night Gala Premiere of Lions for Lambs, she looked amazing with her side-parted wedge. The shorter cut adds volume and shine to Holmes' hair.
24. Zendaya – A to Z Perfection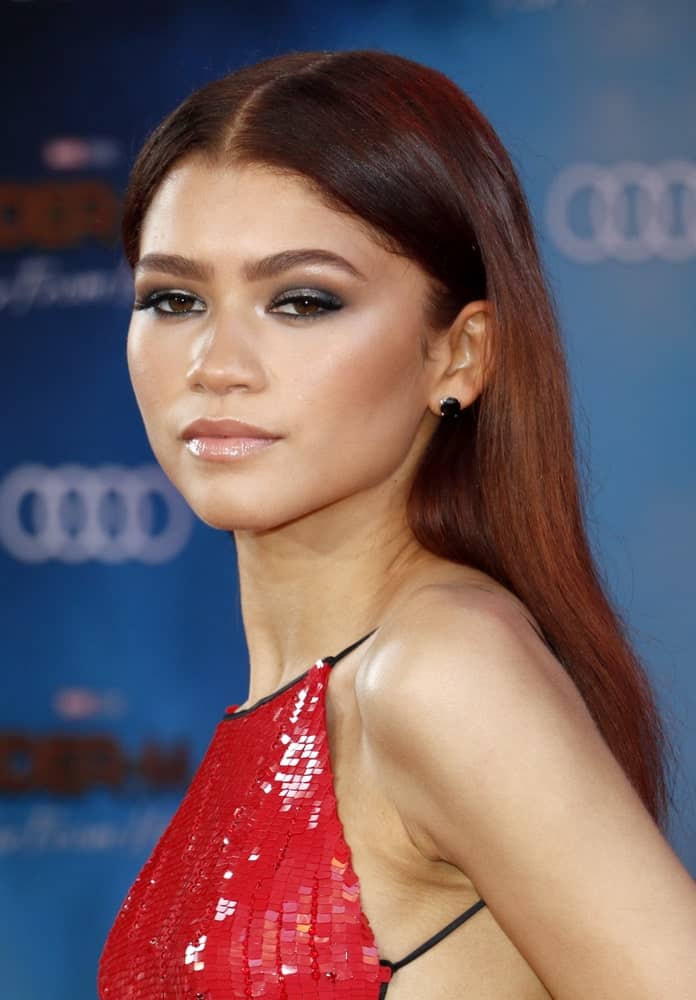 Zendaya is so multi-talented, she makes the rest of seem lazy. At the 2019 World premiere of Spider-Man Far From Home, she showed up with red-tinted hair midway down her back. She looked fine, but her hair lacked luster and shine.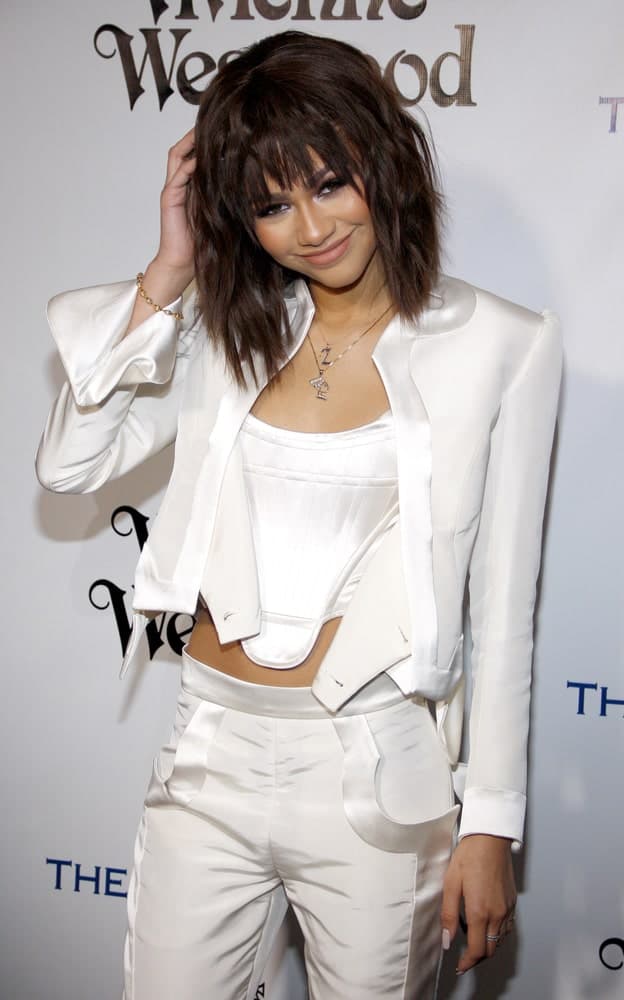 Her hair at the 2016 Art Of Elysium's 9th Annual Heaven Gala looked much better. She looked great with a slightly-longer-than-chin-length wavy bob. The spiky waves gave her a fun, youthful vibe, and the bangs framed her face perfectly.
25. Cameron Diaz – There's Something About Bobs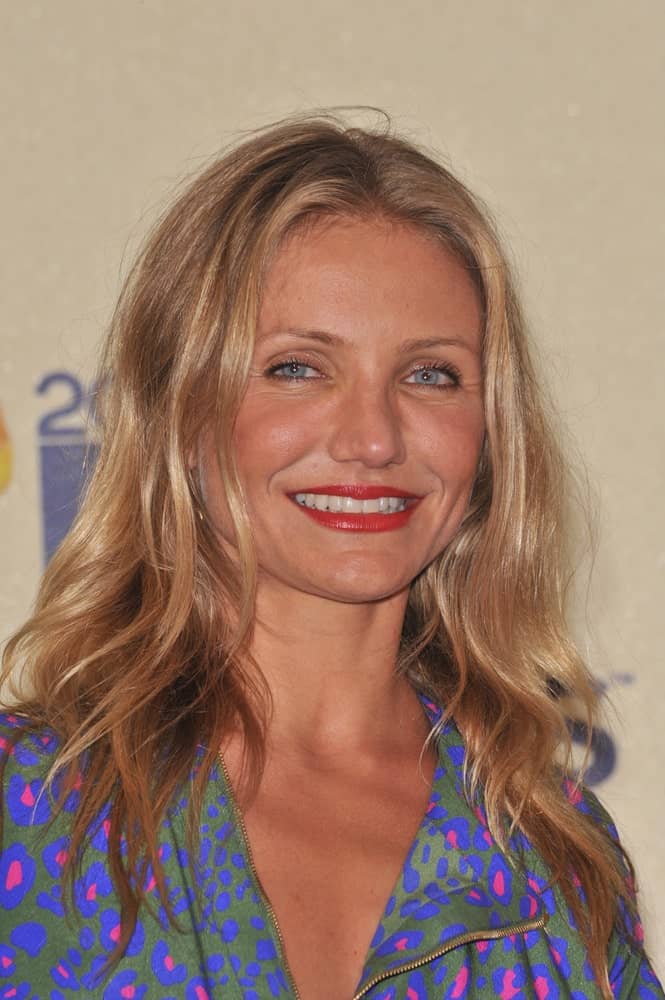 Like many women with long hair, Diaz doesn't seem to know how to style her golden lengths. At the 2009 MTV Movie Awards at Universal Studios Hollywood, her hair was long and wavy but boring, plain, and unstyled.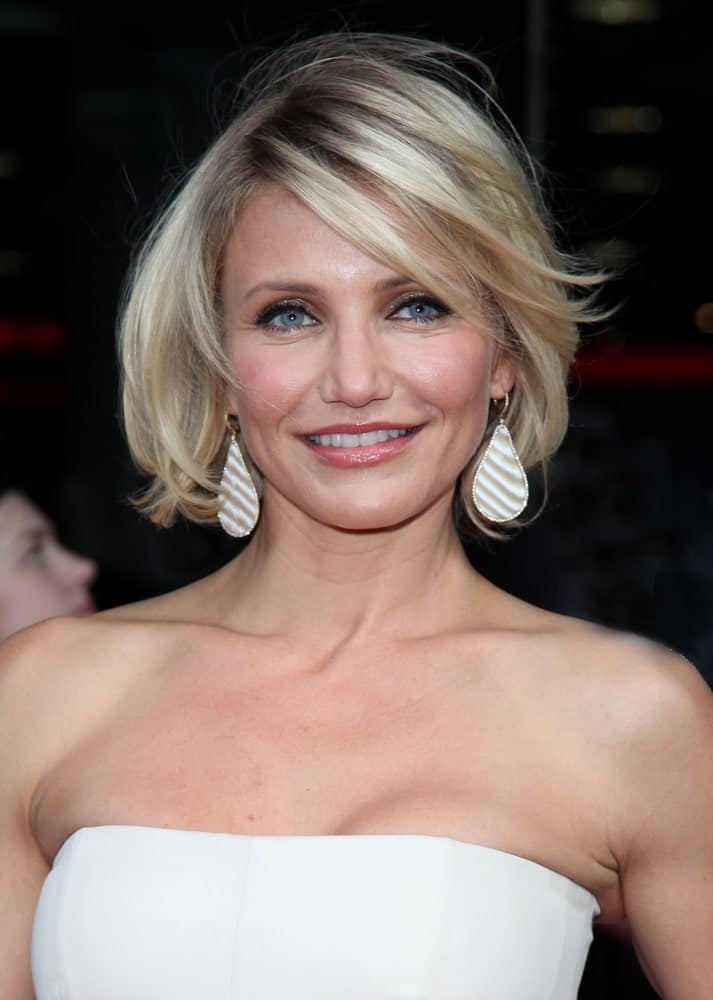 https://www.shutterstock.com/image-photo/cameron-diaz-arriving-uk-premiere-what-108927347
Her 2012 look at the UK Premiere of What To Expect When You're Expecting, though, is the prime example of how flattering short hair can be. This blonde bob with the swoop in front was the perfect look for Diaz.
26. Jennifer Lawrence – America's Sweetheart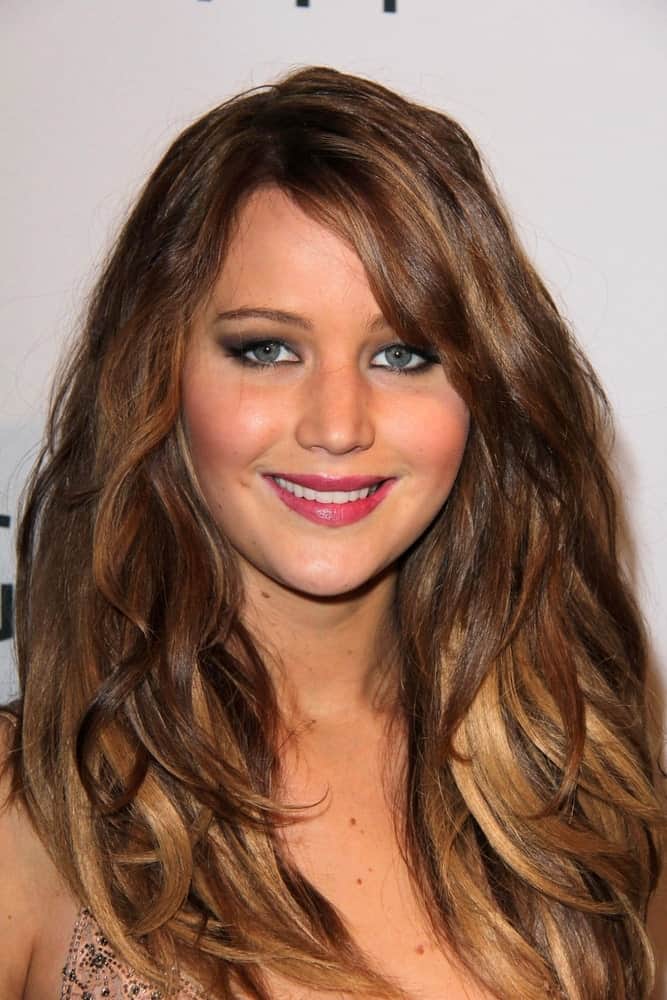 J-Law has had numerous A+ looks over the years. The long lion's mane of multi-hued, wavy-meets-straight hair she had at the Hollywood Reporter Celebrates the 85th Academy Awards Nominees event in 2013 wasn't one of them. The long hair didn't quite suit her, the messy waves making her face look chubby.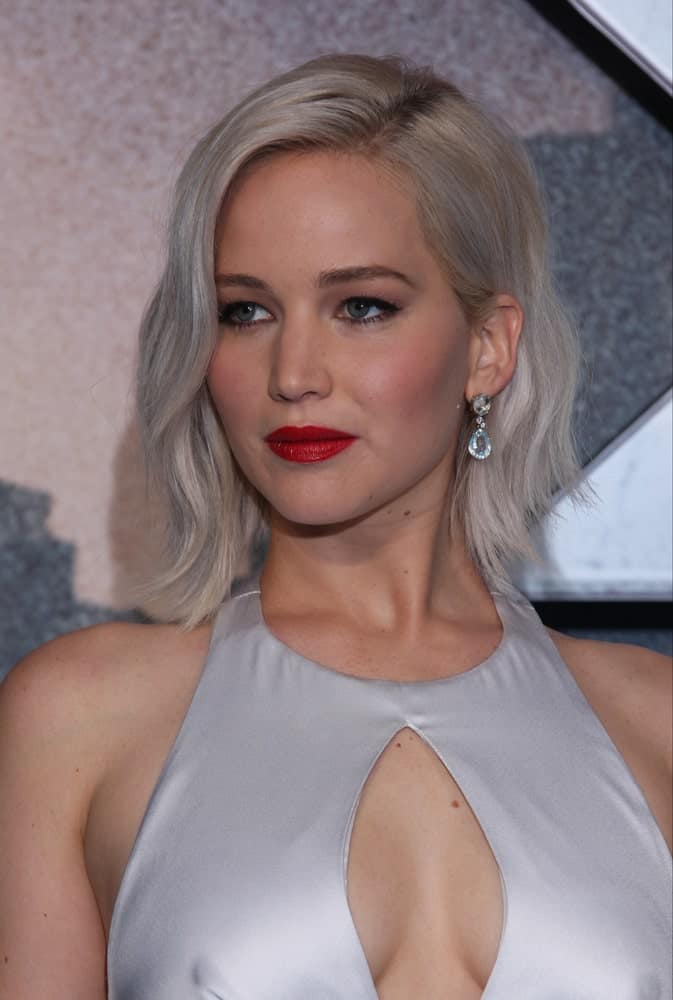 The wavy platinum style she wore at the fan screening of X-Men: Apocalypse in 2016 was much better. Parted to the left and slightly longer than chin-length, these waves fell perfectly, showcasing her lovely cheekbones and intense eyes.
27. Ginnifer Goodwin – Once Upon a Haircut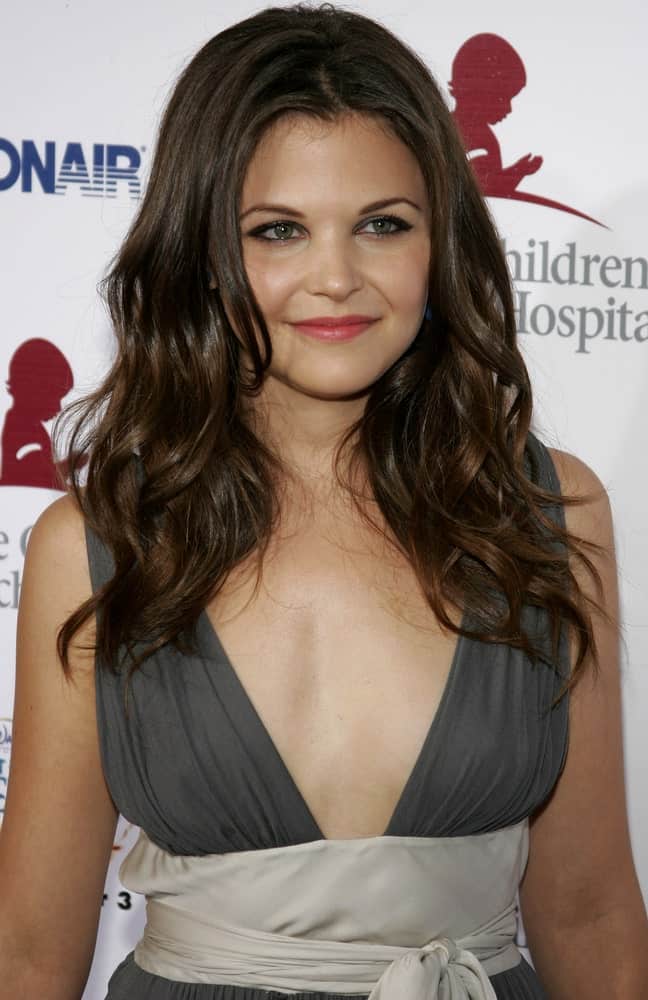 At the 2006 'Runway for Life' event in Beverly Hills, Goodwin looked lovely with her rich chestnut hair trailing in waves past her shoulders. The only problem? She looked like a mix between Katie Holmes and Candace Cameron; she didn't stand out.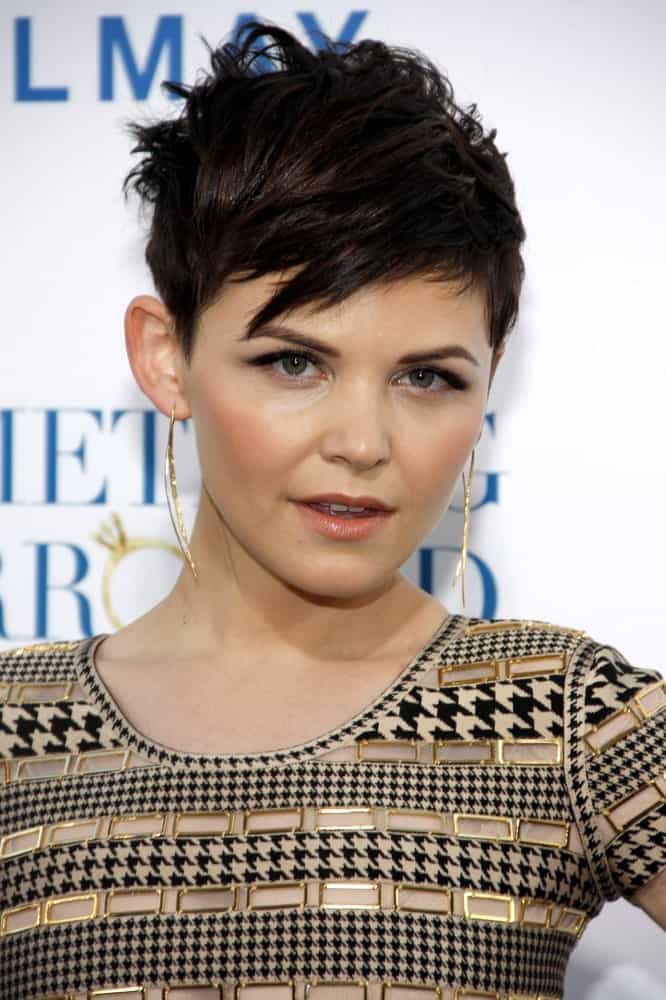 https://www.shutterstock.com/image-photo/ginnifer-goodwin-los-angeles-premiere-something-332767988
The super short, black pixie she adopted for her role in Once Upon A Time was the best thing that could have happened to Goodwin. Both color and cut are extremely flattering to Goodwin's round face, and she's able to style the cut in many different ways. At the 2011 LA premiere of Something Borrowed, for instance, she showed up with the back in a spiky bedhead that looked amazing.
28. Victoria Beckham – Pretty Posh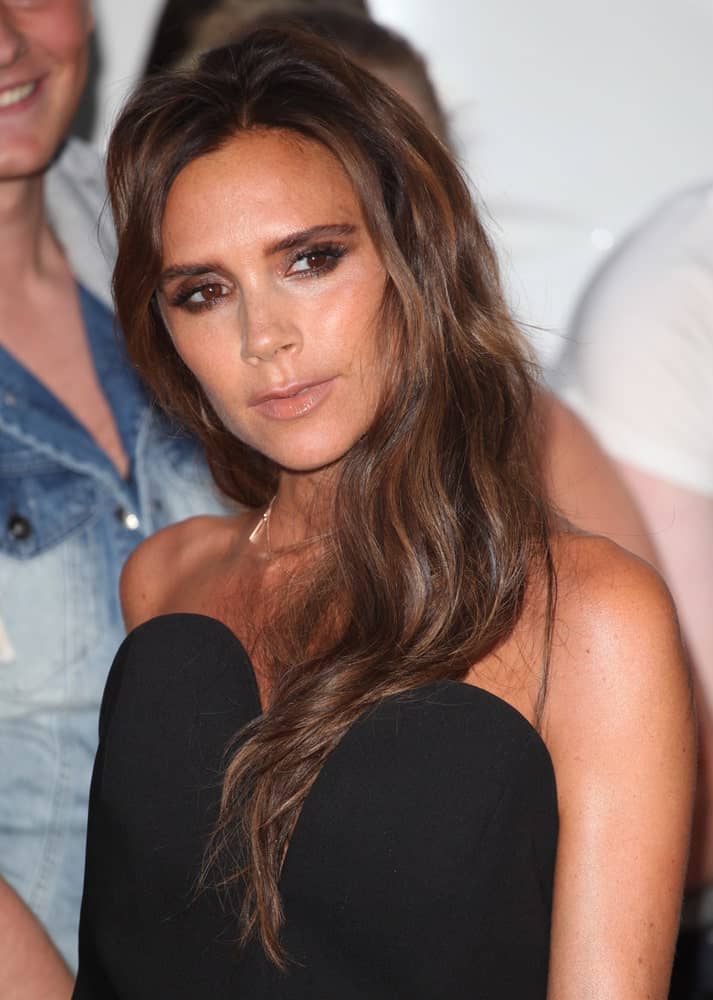 Long hair doesn't flatter Beckham at all. At the 2013 Glamour Awards in London, her long loose waves looked unhealthy and unappealing.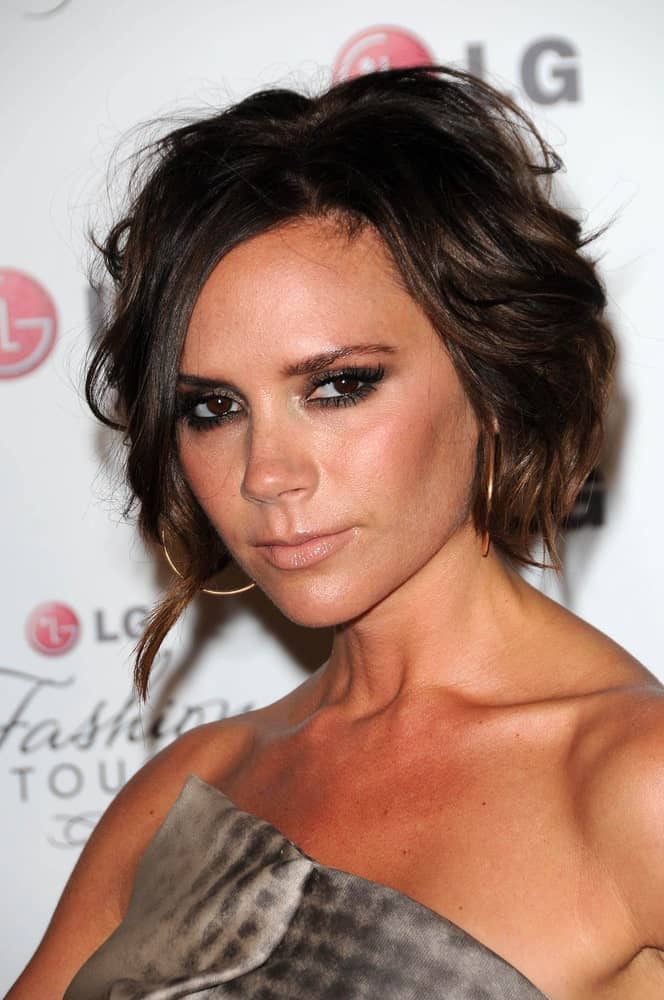 She looked much better in 2011 at the LG "Fashion Touch" Party in Soho. There she rocked a messy bob with a little light color on the ends. She looked sexy and playful with just a hint of danger.
29. Lupita Nyong'o – Black Beauty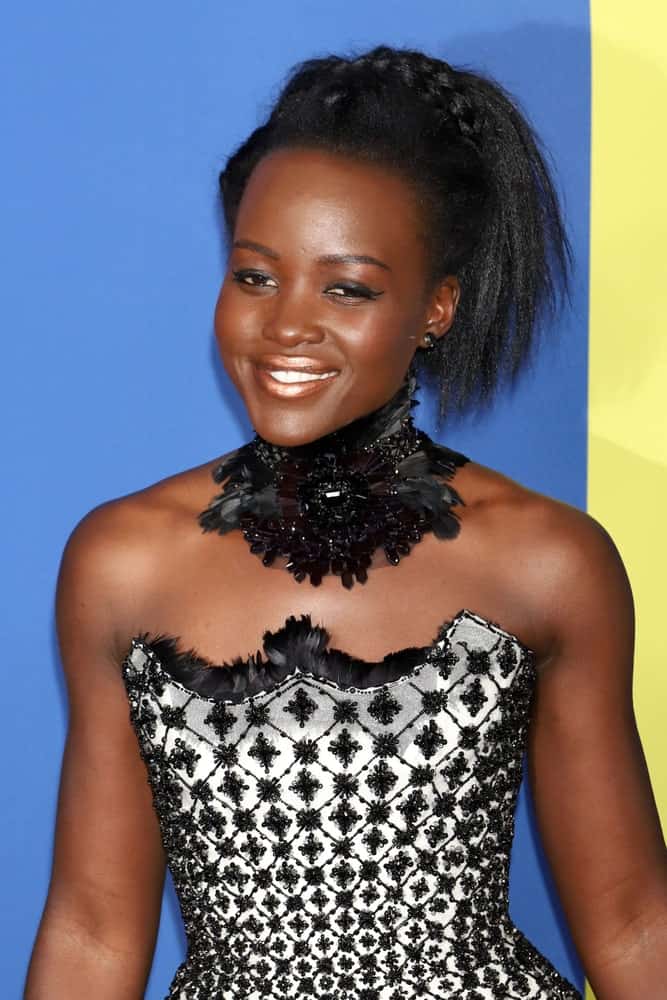 It is rare that Lupita is seen with long hair, but when she is, such as at the 2018 CFDA Awards in Brooklyn, she does one thing with it – pulls it back into a crimped or frizzy ponytail and a braid.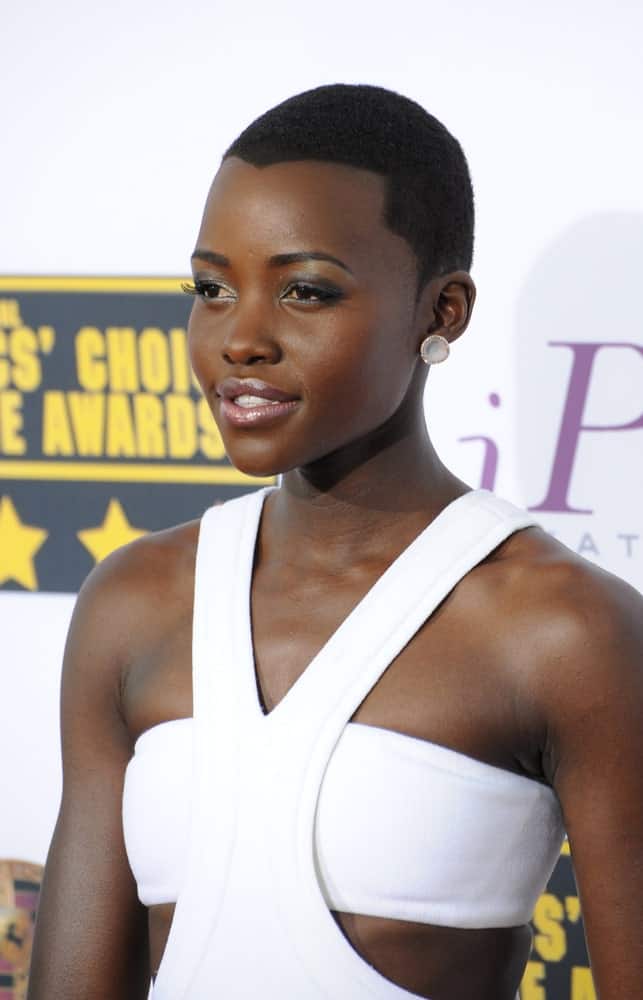 The long ponytail makes her look like a child, which is why we prefer her with her closely shaved natural hair. She attended the 2014 19th Annual Critics' Choice Awards au natural, and the severe angles of the cut at the forehead and temples made the perfect pairing with her beautiful face and unique features.
30. Tilda Swinton – Queen of Androgyny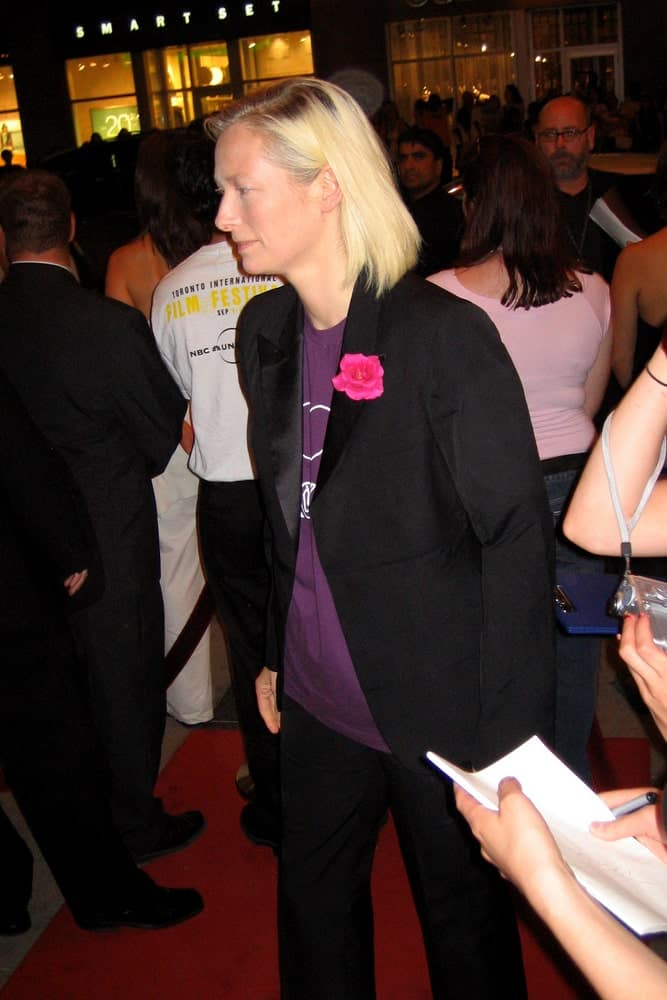 Tilda Swinton with long hair is about as easy to find as a unicorn on the back of a centaur. Believe it or not, though, she has had some longer styles. For example, this photo, taken at the Toronto Film Festival, shows Swinton with shoulder-length, board-straight blonde hair, and it looks terrible!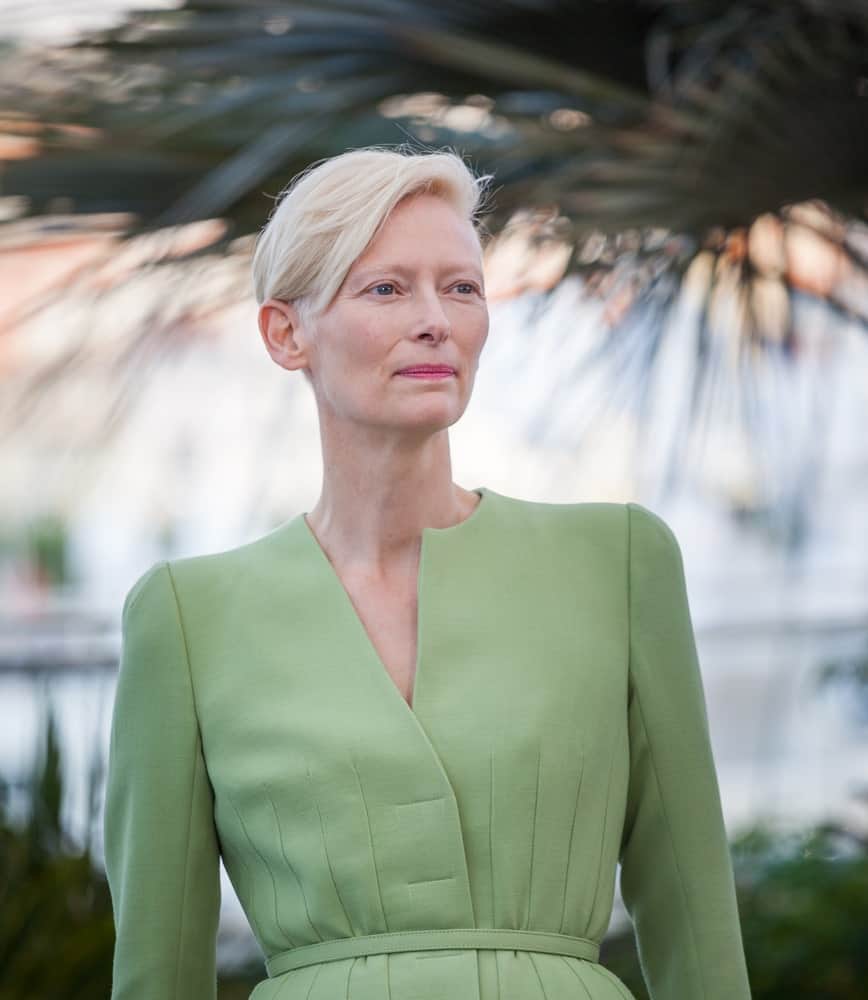 She looks much better in this image from the 2017 Cannes Film Festival with her normal blonde swoop-style cut. Her sides are close-cropped, and her bangs are overlong. This is a Tilda Swinton look we can appreciate.
31. Michelle Williams – Sweet and Simple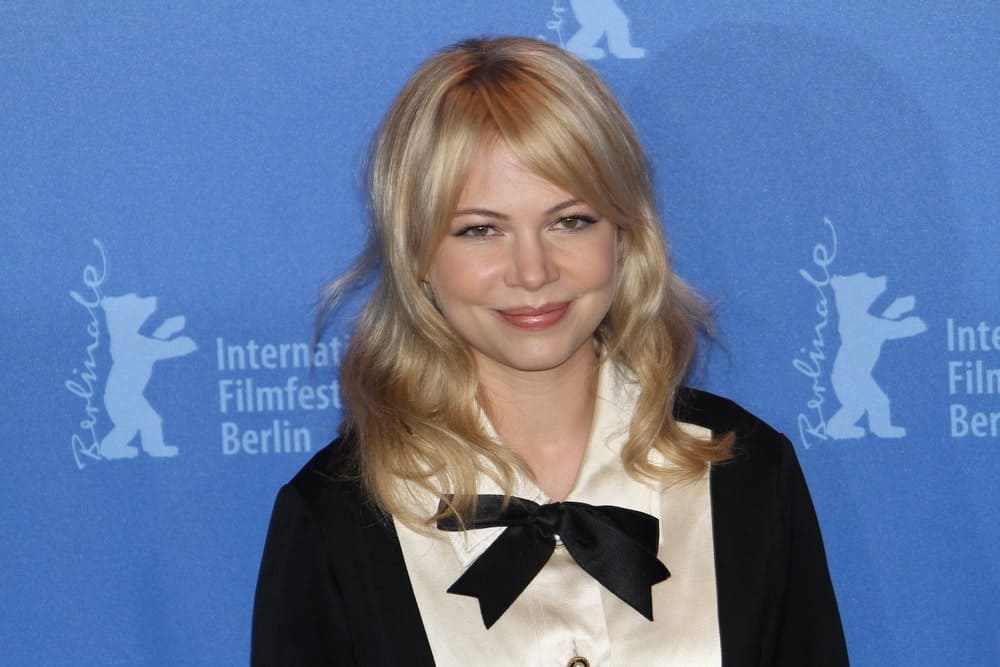 Williams attended the 2010 60th Berlin Film Festival with one of the worst hairstyles she'd ever had. The cut framed her face horribly; it looked like she was wearing a bad wig.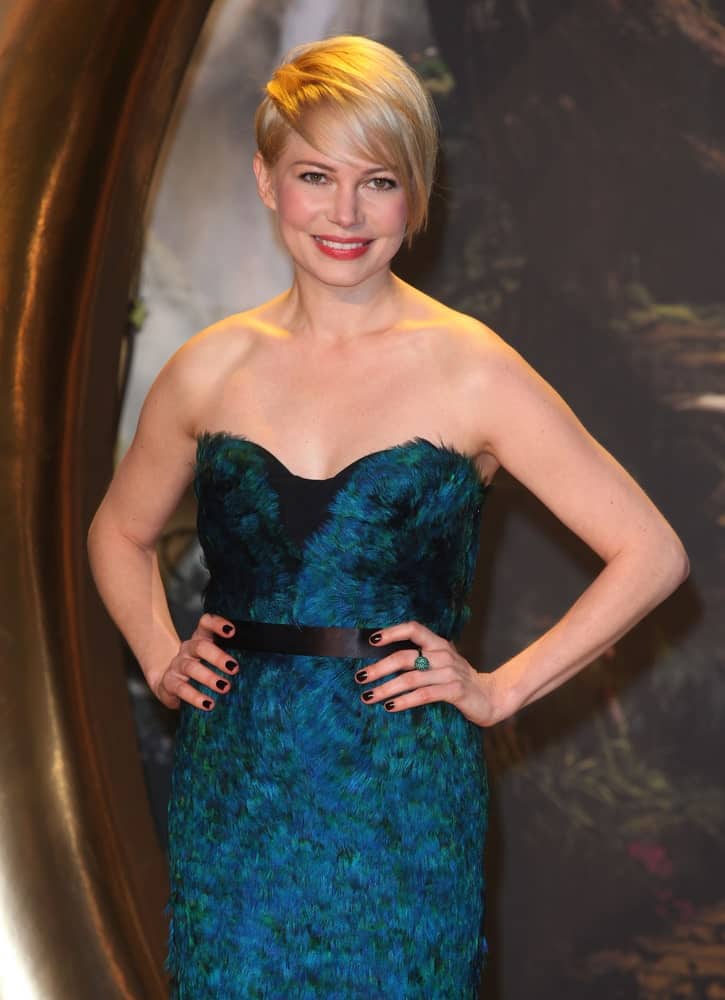 Her gorgeous 'do at the 2013 UK Premiere of Oz, The Great And The Powerful was so much better. Somewhere between a long pixie and a short wedge, Williams looked five years younger. The contrast of the short sides and the long front was a style Williams pulled off well.
32. Claire Danes – An Ethereal Beauty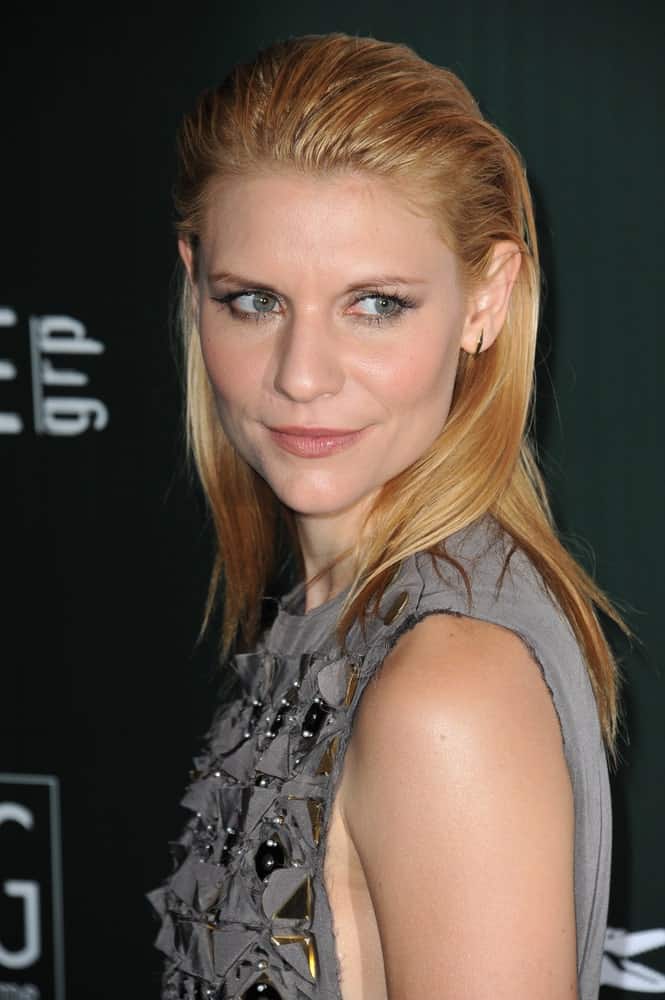 Danes is the closest thing Hollywood has to an actual wood nymph; therefore, she pretty much looks beautiful in anything. However, this picture from the 13th Annual Costume Designers Guild Awards in 2011 proves even nymphs have bad hair days. The slicked-back, no-part look makes her hair look greasy and unwashed. The long locks are more 'wet hay' than 'golden threads.'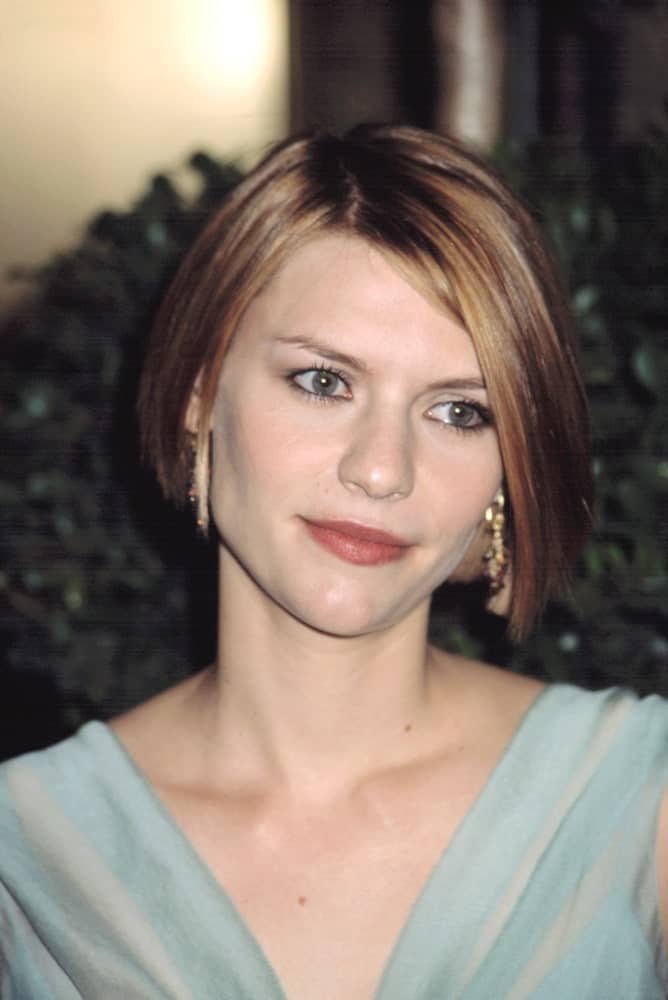 We much prefer Danes from the 2002 VH1 Vogue Fashion Awards in New York. Her short wedge coupled with the darker color showed a mature, independent side of Danes that her long, ethereal locks often hide.
33. Janelle Monae – A True Fashionista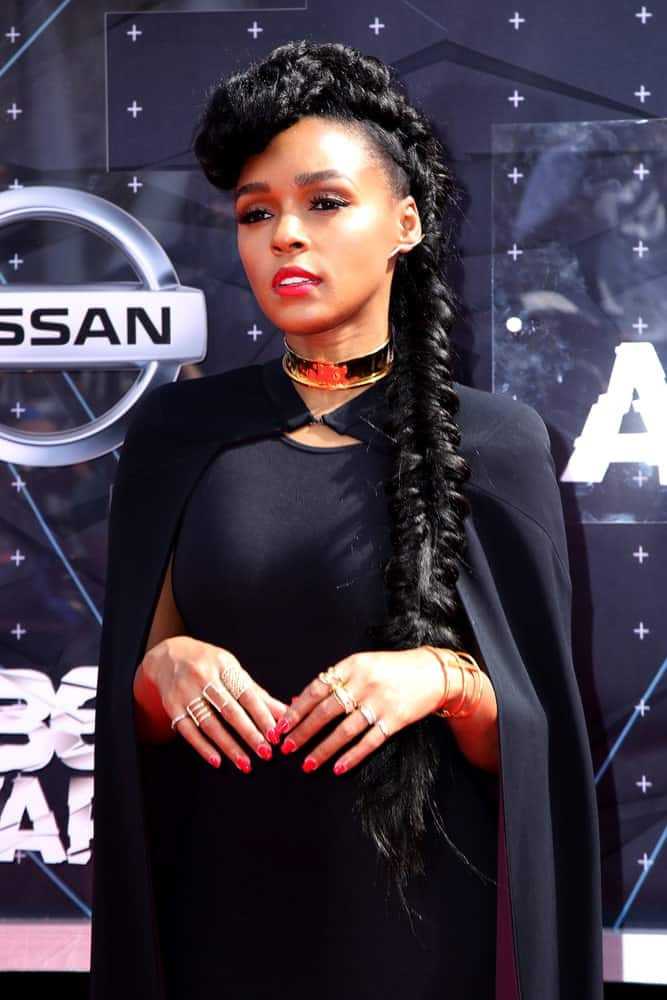 Monae's look at the 2015 BET Awards in LA proves that there is such a thing as too much. Her oversized, overlong braid coupled with whatever that was going on on top of her head was not cute.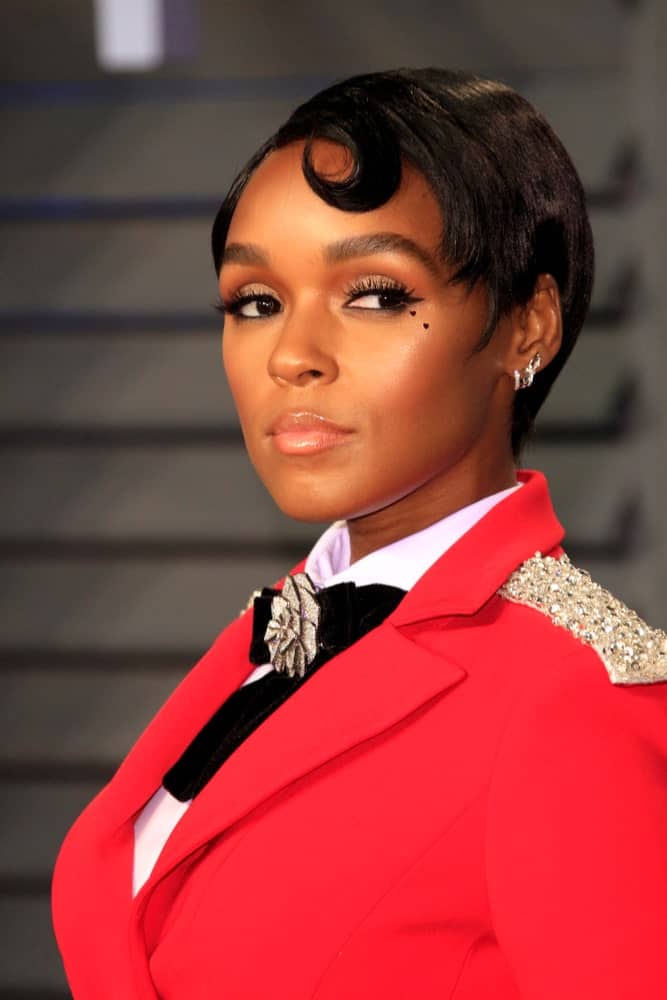 She looked much better at the 2018 24th Vanity Fair Oscar After-Party where she channeled Prince with her short, smooth sides, asymmetrical ends, and large, fishhook curl in the front.
34. Jennifer Hudson – A True Beauty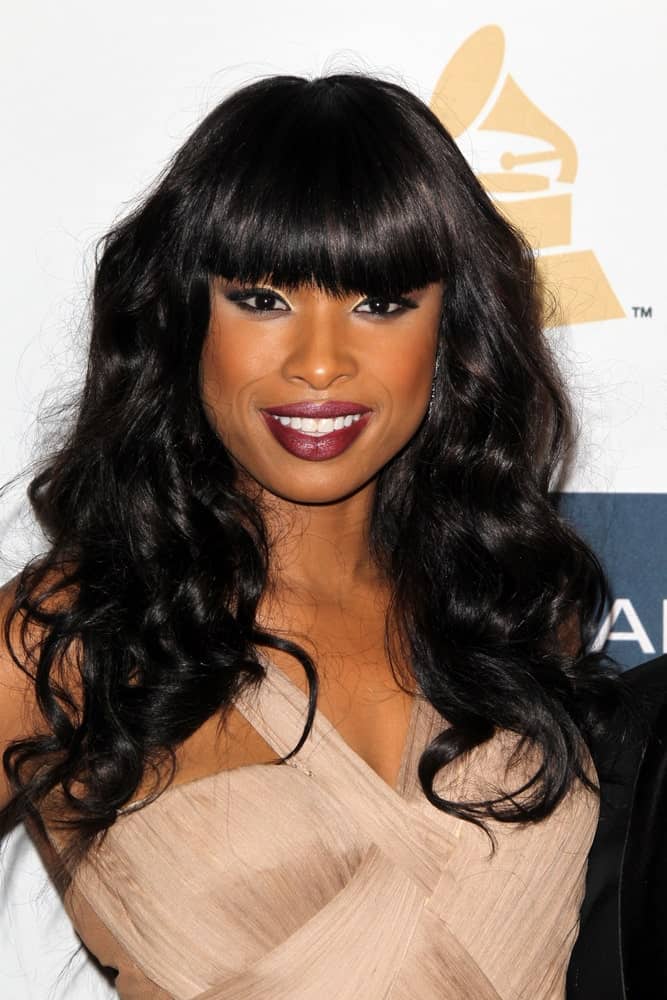 In her long haired days, Hudson was a huge fan of bangs, as evidenced by this photo from the Clive Davis 2013 Pre-GRAMMY Gala in Beverly Hills. The long loose curls look fine, but those over-the-brow bangs weren't the best choice.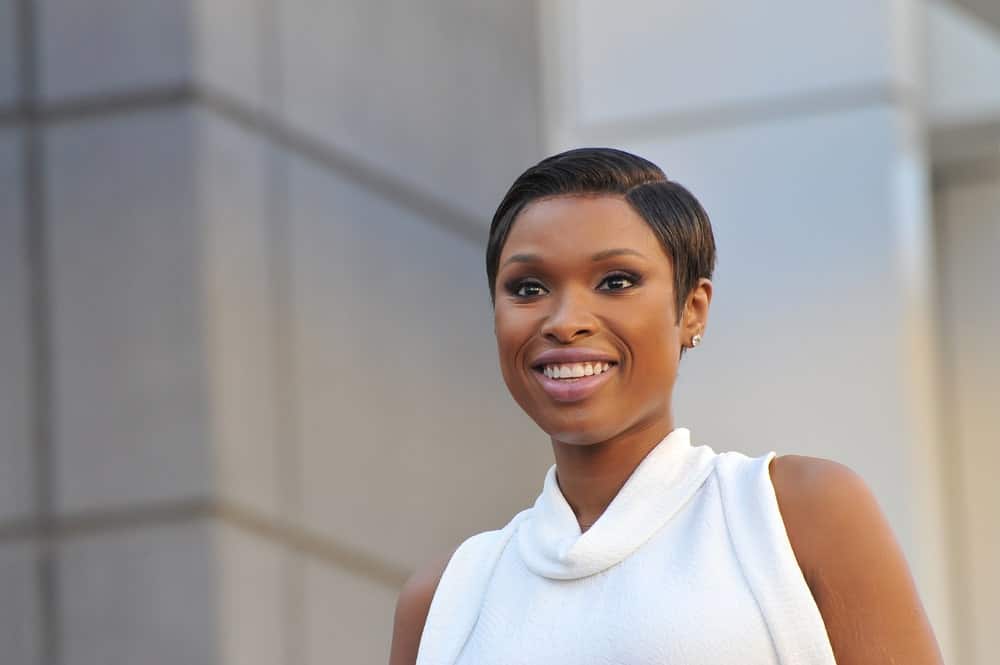 She looked like a totally different – and much more elegant – person just a few short months later when receiving her star on the Hollywood Walk of Fame in November 2013. Her natural hair looks amazing in this super short, slick-sided pixie.
35. Lauren Cohan – The Walking Gorgeous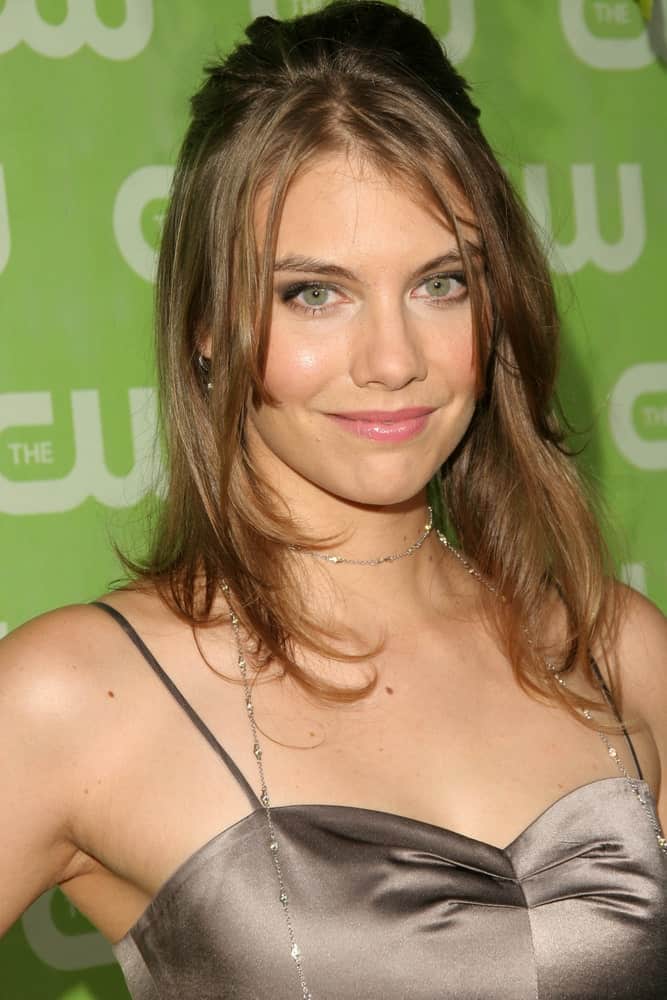 At the CW Summer 2007 TCA Press Tour, Cohan sported an adorably 90's 'do – pulled up in the back, several long strands hanging down in front. It was super cute, but it wasn't Cohan.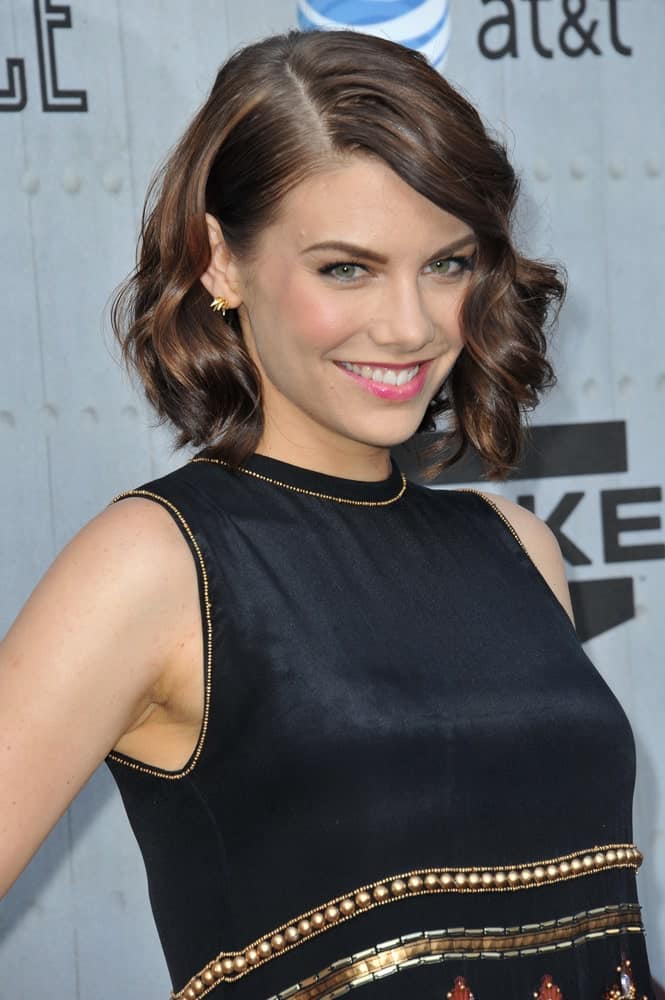 The sexy, chin-length waves she wore for Spike TV's 2014 Guys Choice Awards were a huge improvement. This is the sexy, playful, kick-ass Cohan that the world knows and loves.
36. Kristen Stewart – Bell(a) of the Ball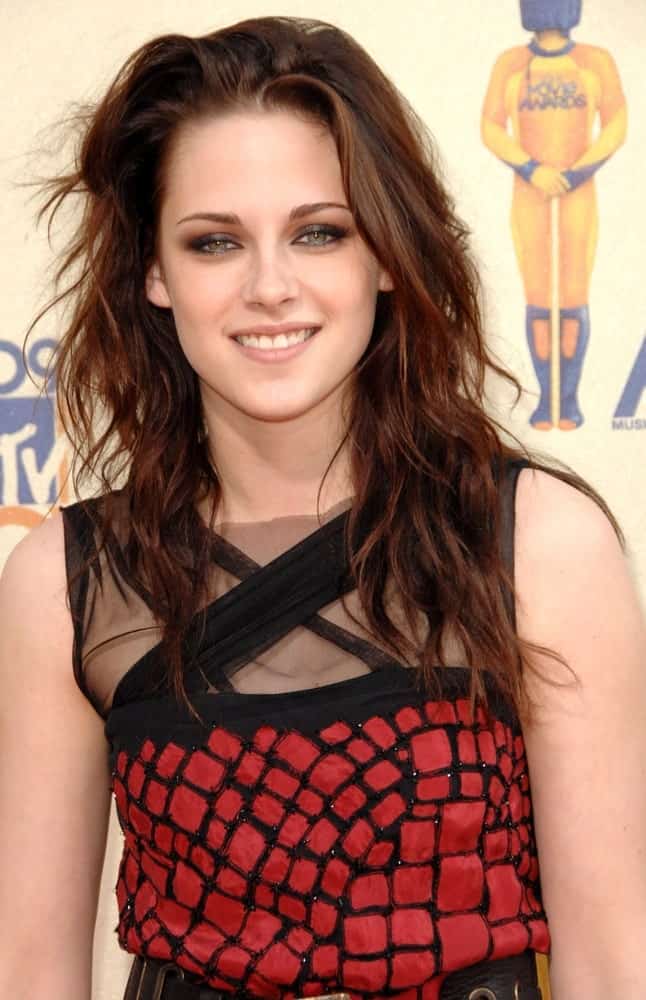 Everyone knows this look that Stewart wore for the 2009 MTV Movie Awards in LA. She made this messy brown bedhead famous while charming teens (and many adults) all over the world as Bella Swan in the Twilight series. She looked very pretty, but there was nothing distinctive about her.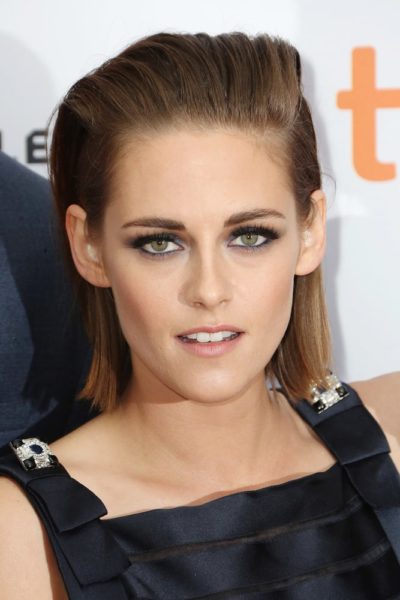 After Twilight, it was time for a change. Stewart shaved off her long hair and rocked a buzz cut for a while. However, she premiered one of her best looks at the 2015 Toronto International Film Festival – a chin-length, slicked-back, punk rock style that was absolutely stunning. With this look, she was finally able to break away from Bella and become Kristen, the quirky, edgy young woman we know. Love or hate her, there's no denying she's gorgeous with her shorter 'do.
37. Christina Ricci – Better with Bangs
In this photo from the 2013 Tribeca Film Festival, Ricci has her lengthy natural locks. The center part and wavy look aren't the best choices for her because they draw attention to her prominent forehead and hide her lovely cheekbones.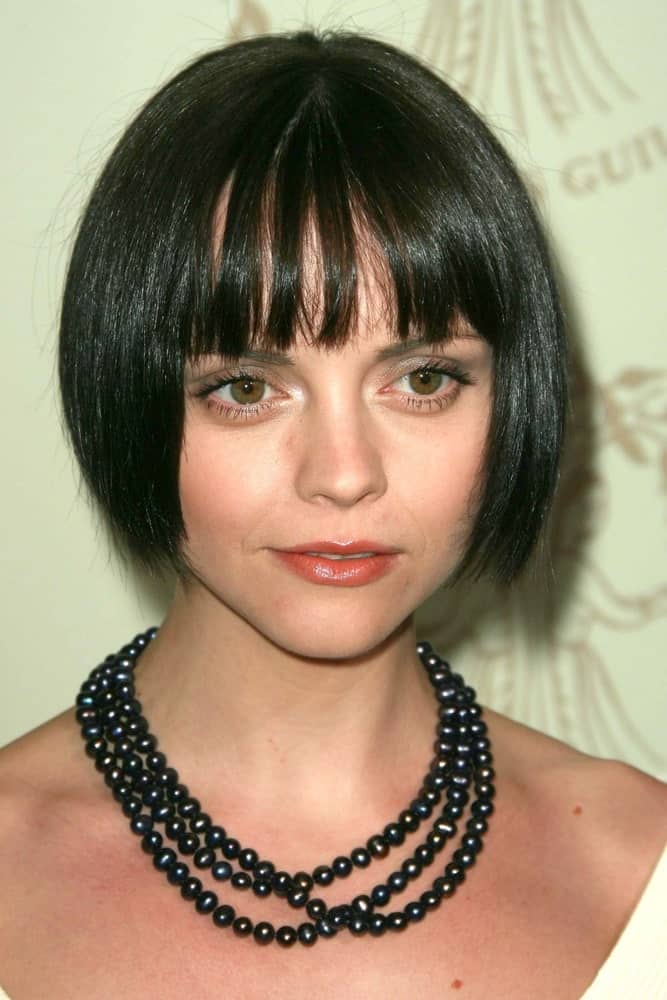 2007 was a great year for Ricci's raven hair. At the Women's Guild 50th Anniversary Fundraising Gala in Beverly Hills, she's seen with a pageboy bob that is absolutely adorable. The bangs make her forehead less noticeable, and the cut displays her lovely expressive eyes and high cheekbones.
38. Paris Hilton – The Simple Cut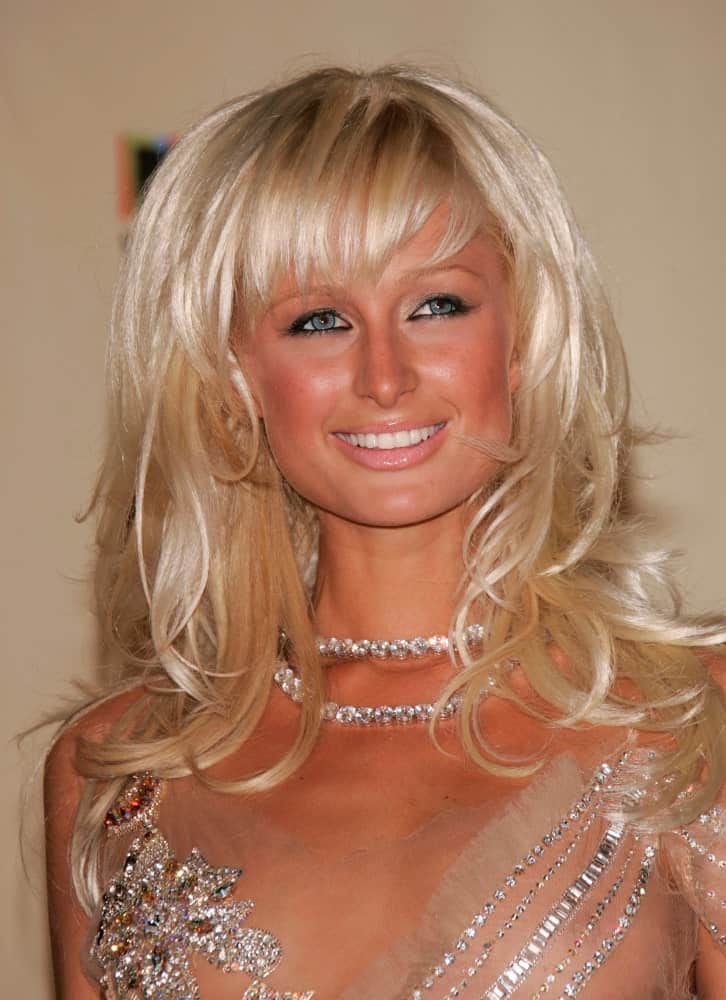 At the 2004 MTV Video Music Awards, Hilton looked like a bad wax figure of herself in a terrible wig. The choppy bangs paired with the poofy blonde waves looked fake and awful.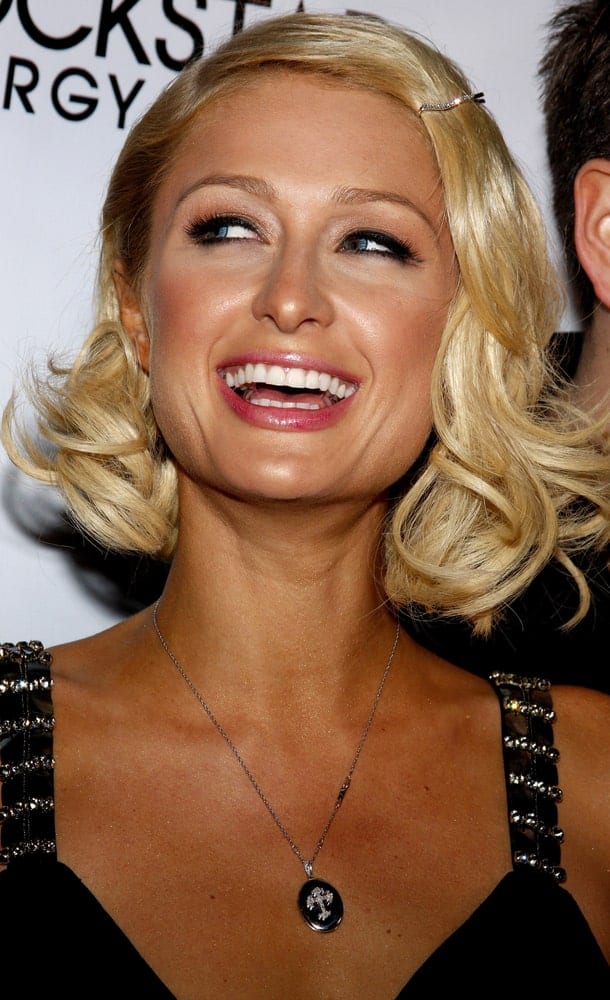 Hilton looked so much more beautiful and personable at the 2008 Summer Stars Party in Hollywood. She had lovely, chin-length princess curls, parted on the right, and held in place with a small bobby pin. The look was simple, elegant, and understated.
39. Eve – Perfectly Platinum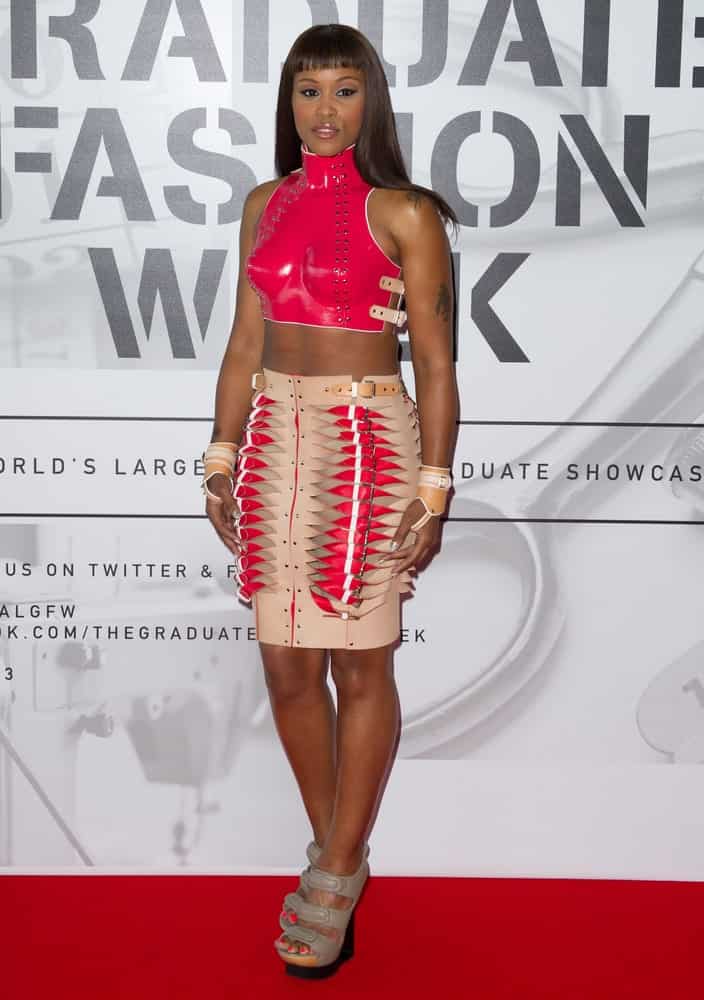 Eve attended London's Graduate Fashion Week 2013 dressed to kill; however, her long, straight hair and straight-cut bangs were a swing and a miss.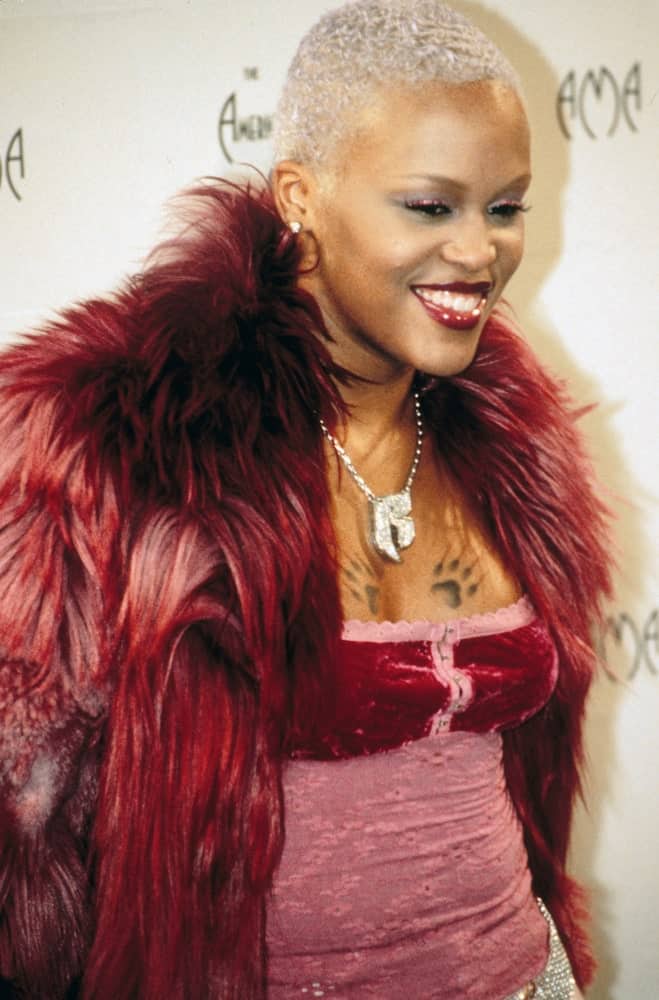 The 2000 American Music Awards Eve knew long hair doesn't make the woman. With her super close-cropped platinum hair and that slamming outfit, she was truly a queen.
40. Scarlett Johansson – Hitting the Fashion Bulls-eye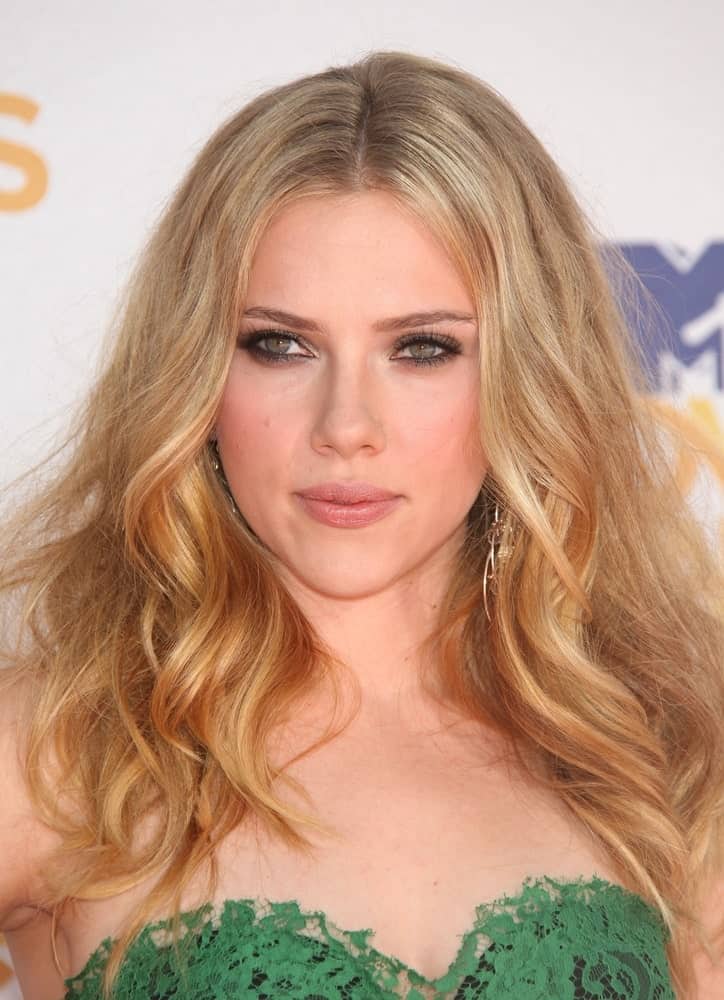 It seems like every American actress goes through a period where she feels she must have huge, flowing, blonde waves to be beautiful. Scar-Jo showcased her flowing locks at the 2010 MTV Movie Awards.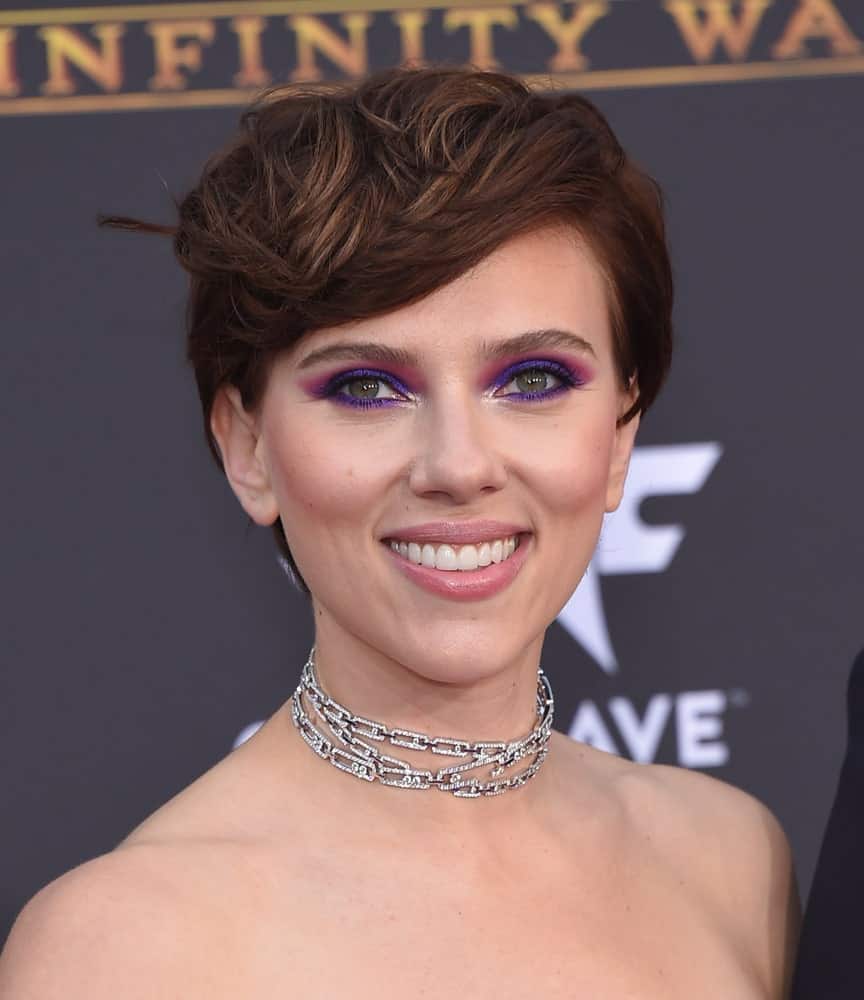 She was at her most beautiful, however, with her textured brown pixie at the 2018 World premiere of Avengers: Infinity War. The smooth front and sides were offset by the layered top; she looked more mature and much more glamorous than she ever did with long, blonde hair.
41. Laverne Cox – She's Beauty; She's Grace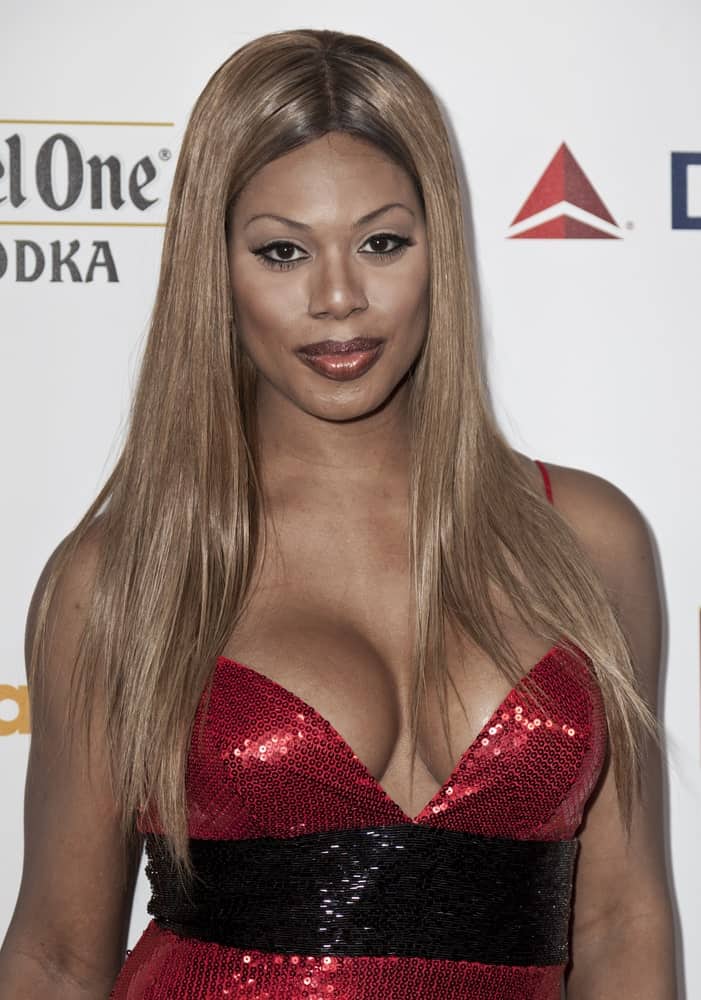 At 5'11", Cox is a whole lotta woman. Such an imposing woman needs an elegant hairstyle to offset the intimidating height. The super straight, super long, center-parted hair she wore to the 2012 23rd Annual GLAAD Media Awards didn't do that. The hair made her look cold and unapproachable.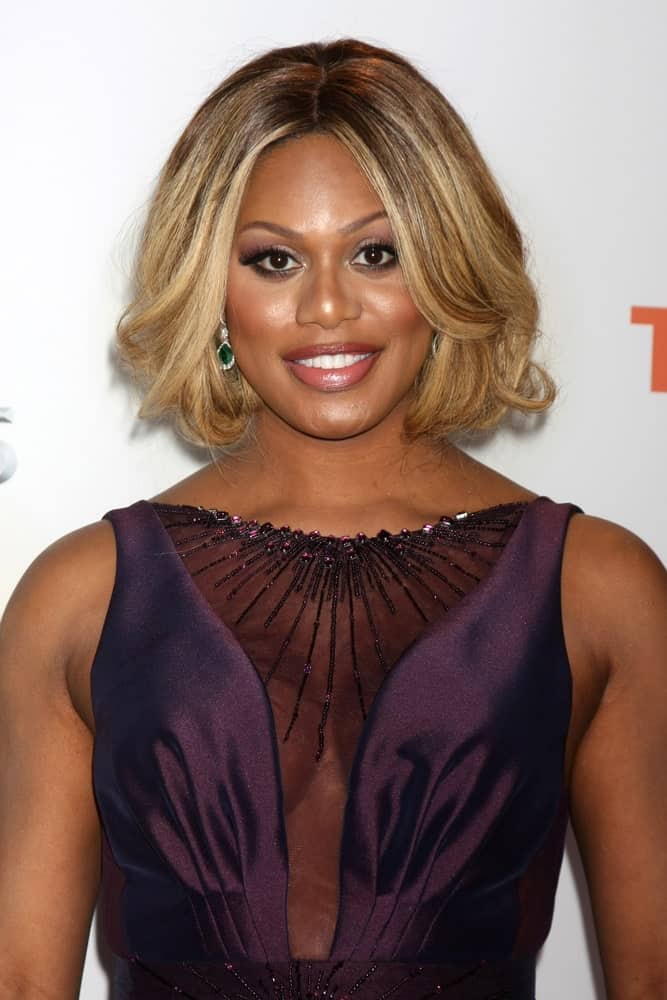 The beautiful, chin-length, wavy bob she wore to the 2015 46th NAACP Image Awards in Pasadena looked much better. The highlights looked great against her skin tone. The style looked classy and elegant, helped soften her features, and gave her a warmer, more loving look.
42. Taylor Swift – Just Cut It Off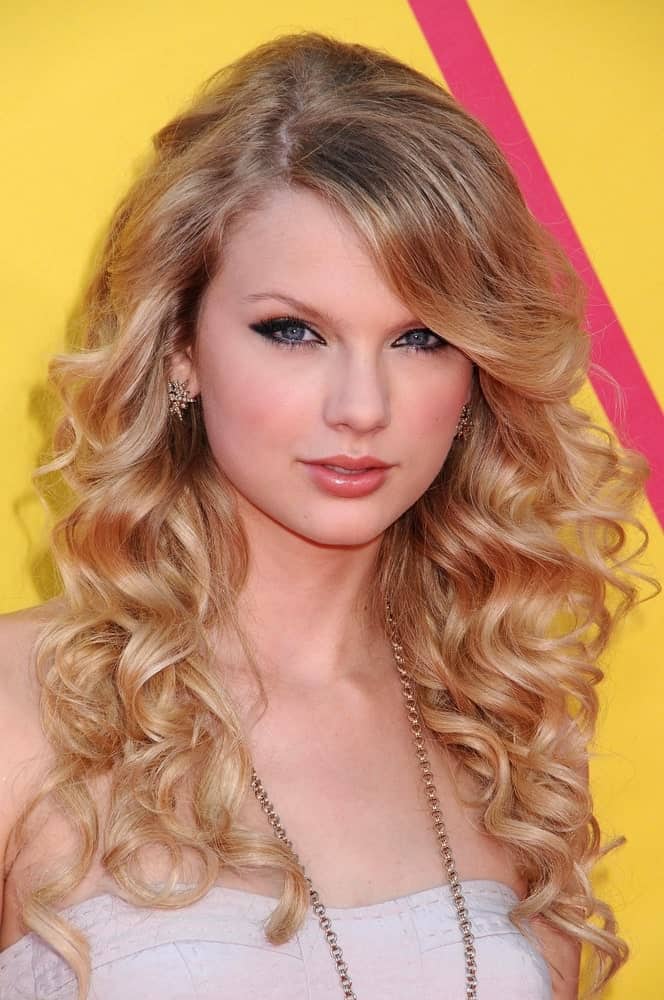 At LA's 2008 MTV Video Music Awards, Swift looked country girl cute with her messy part and long, loose curls, but she looked young and immature – more adorable than beautiful.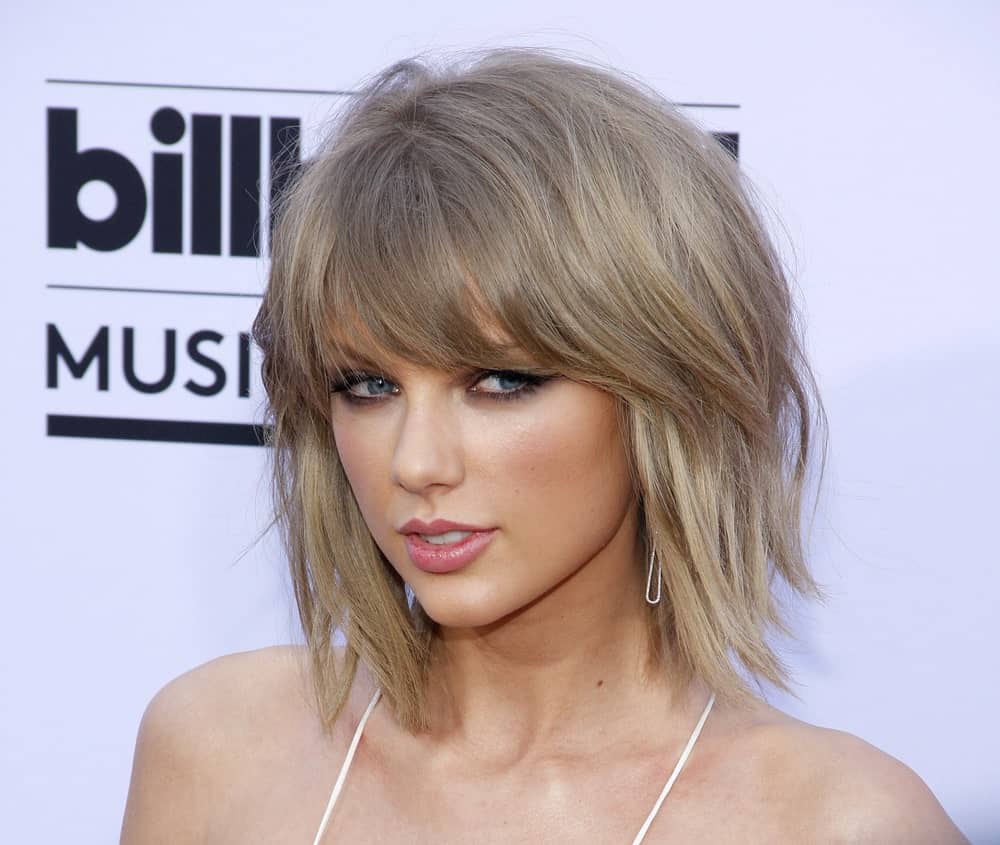 That definitely wasn't the case at the 2015 Billboard Music Awards in Vegas. There she looked mature and incredible with her new style. She chose a darker color for her choppy, textured, chin-length bob, and the whole look was incredible. The bangs fell over her eyes in a sleepy, just-woke-up-like-this way, and the playful ends gave her a sexy-without-trying vibe that really worked.
43. Lady Gaga – The Most Beautiful Monster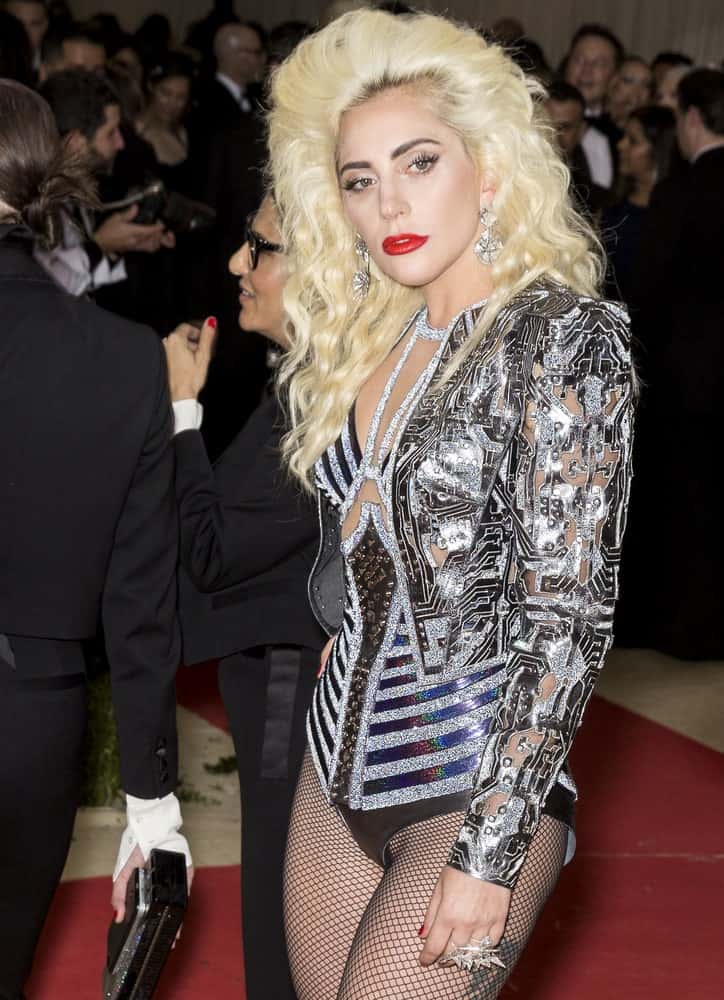 It is evident from her famous meat dress to her foot tall shoe choices, Gaga is not afraid to make risky fashion decisions. This often includes her hair. For a while, including her trip to the Metropolitan Museum of Art in 2016, she wore it in a hard to define the style. Feathered straight up and towards the back of her head, her long blonde hair looked very 80's with its big, poofy, messy waves and curls flying all over the place.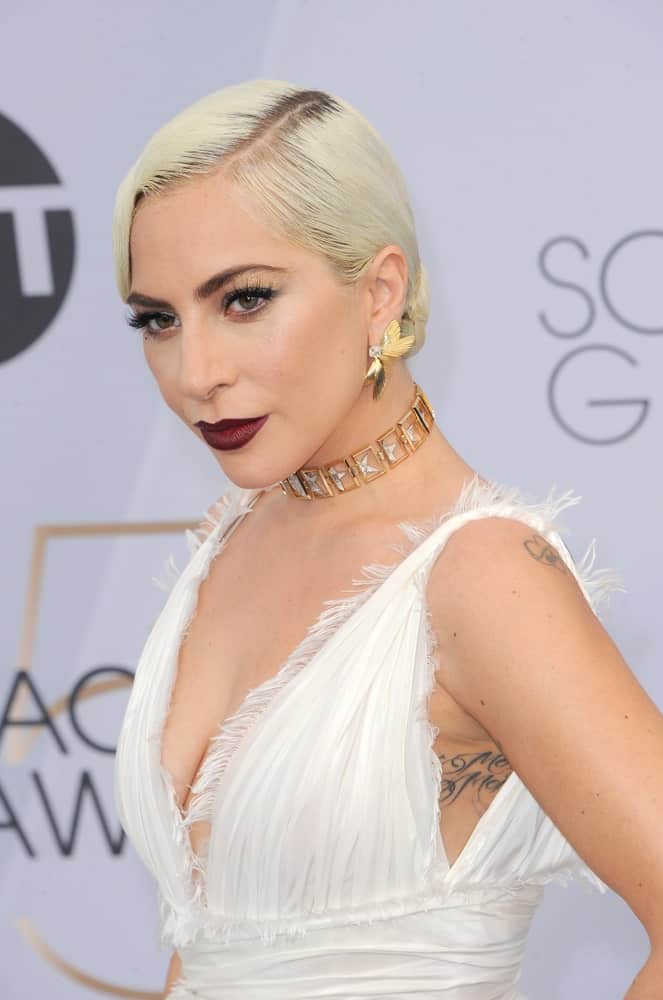 We much prefer this sleeker, more chic Gaga from 2019 at the 25th Annual Screen Actors Guild Awards. Her white-blonde hair is cut in an adorably sculpted pixie that doesn't detract from her beautiful face and unique features.
44. Alyson Hannigan – Pretty as a Flower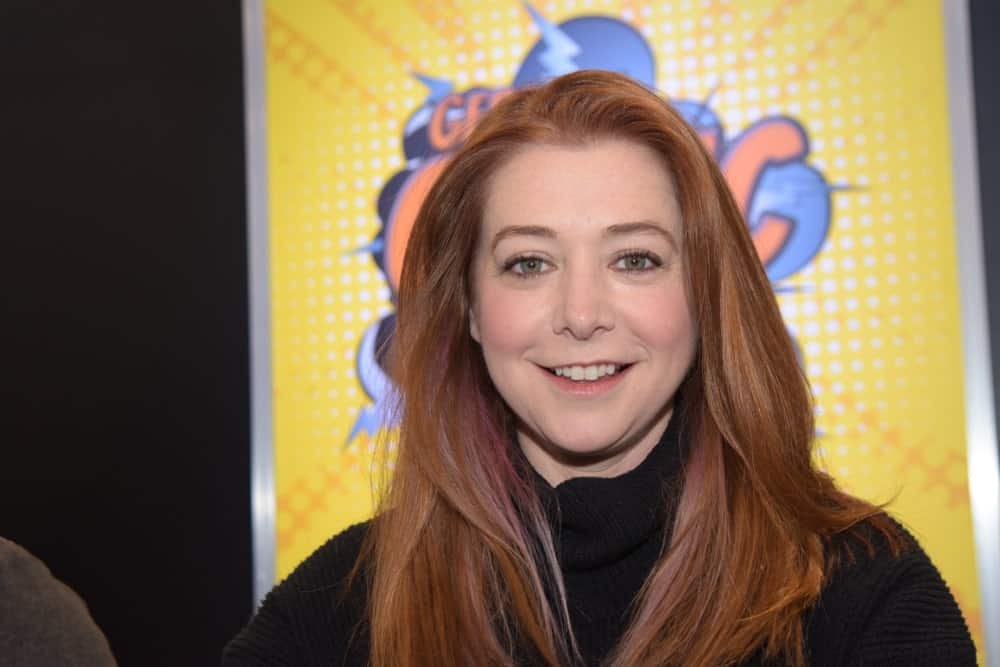 Whether she's Willow Rosenberg or Lily Aldrin, Hannigan always seems to be named after plants, perhaps because she's just as lovely as one. Known for her long, straight, shiny red hair, geek girls all over the world grew up loving her. Here she is pictured at the 2017 German Comic-Con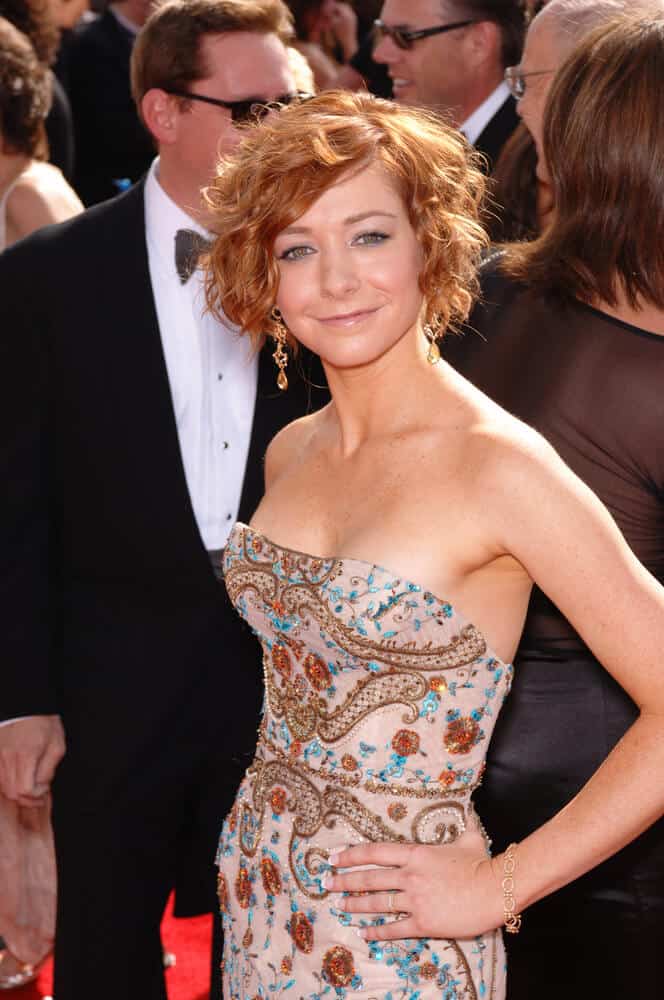 She shocked us all in the early 2000s when she chopped off her long hair in favor of a super adorable curly bob. Here she is at the 2005 57th Annual Primetime Emmy Awards showing off her new look, and while it may have shocked us, we absolutely loved it.
45. Maisie Williams – A Girl Has Great Hair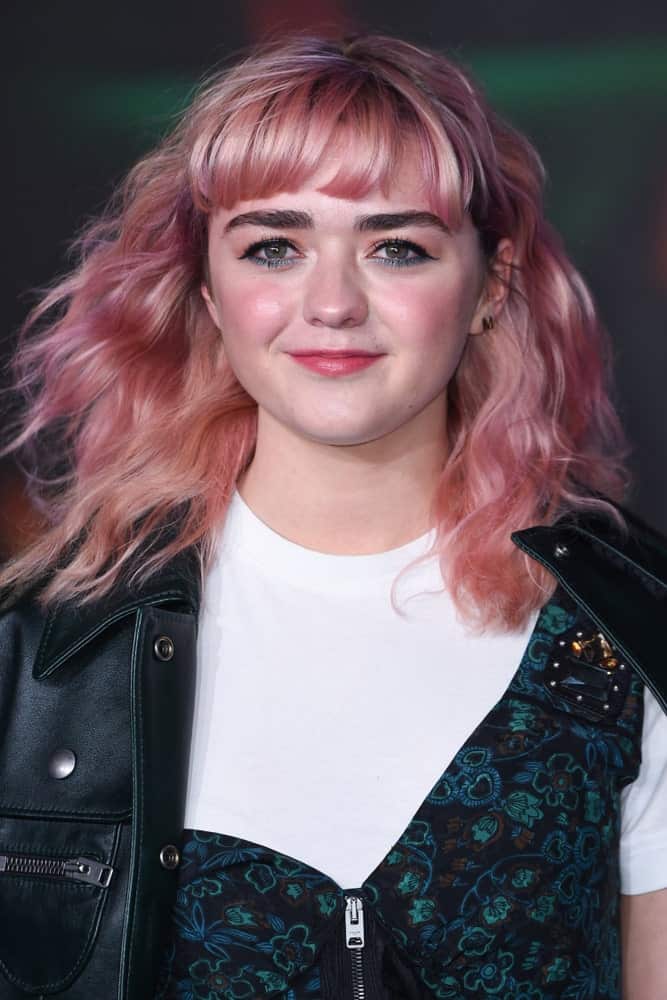 Many of us watched Williams grow up through her character Arya Stark on Game of Thrones; we fell in love with her. We didn't love her 2018 look at the UK premiere of Mary Poppins Returns, though. Her thick bangs and long, curly pink hair were not a good look.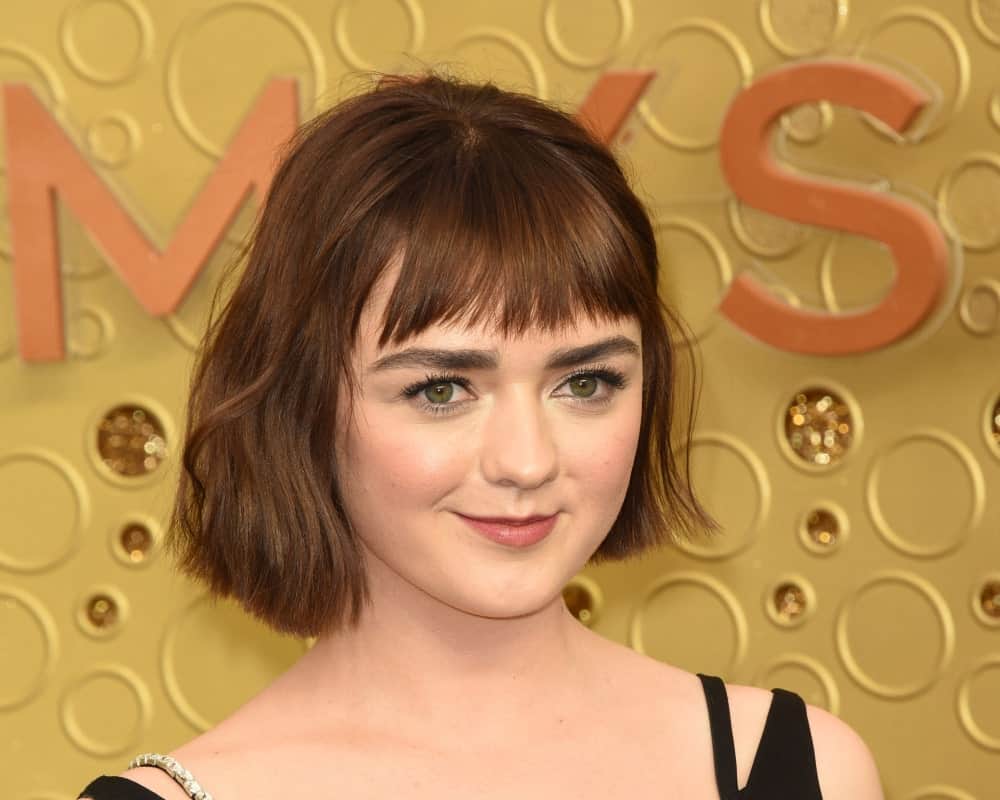 Her adorable pageboy bob from the 2019 Primetime Emmy Awards in LA was a much better look. The thinner bangs draw attention to her amazing brows, and the bob style showcases her huge anime eyes and rosy cheeks.
46. Carrie-Anne Moss – Black Haired Babe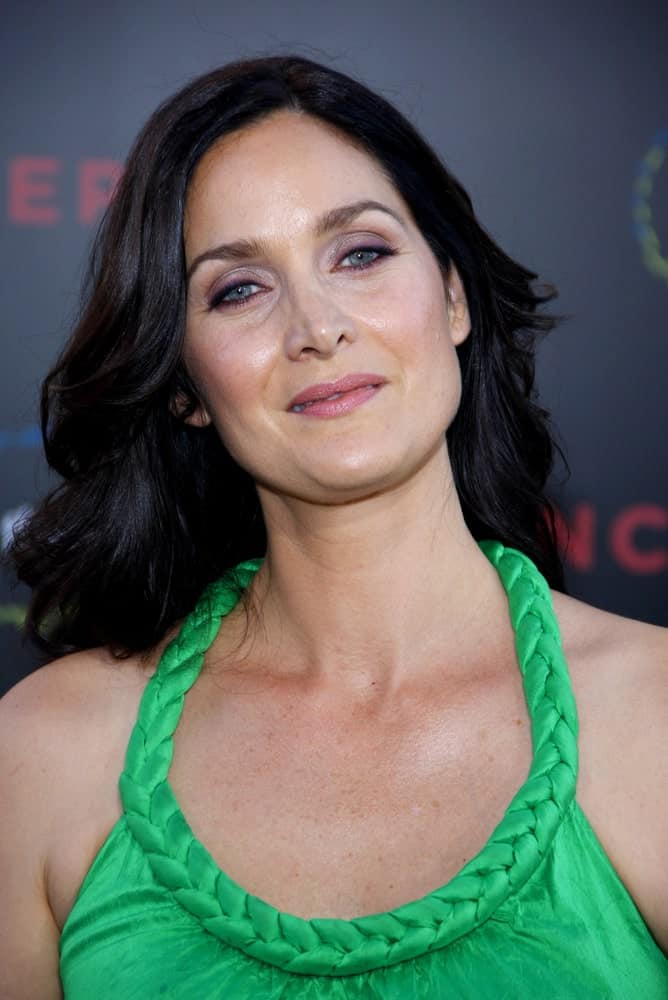 Moss' black hair is exceptionally beautiful, but when she wears it long, she doesn't stand out; in fact, she hardly looks like herself. At the LA premiere of Inception, she looked fine, but she was entirely unmemorable.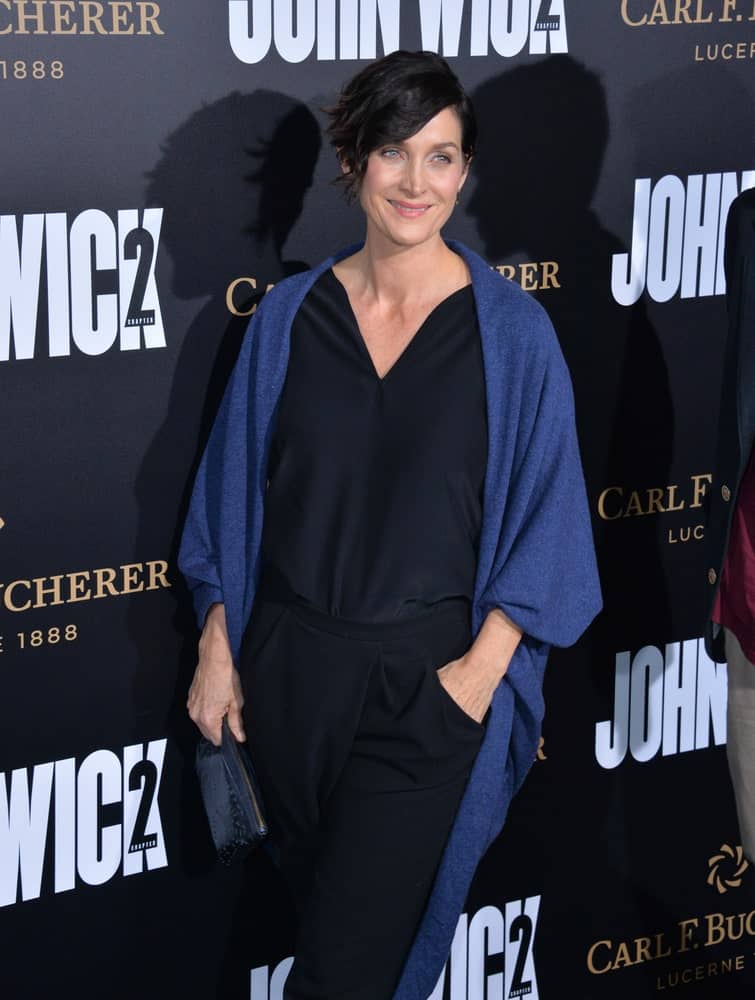 At the Hollywood premiere of John Wick 2 in 2017, though, she was instantly recognizable. Her asymmetrical, choppy pixie simply screams Carrie-Anne Moss (or Trinity to some).
47. Tamara Taylor – Simply Sensational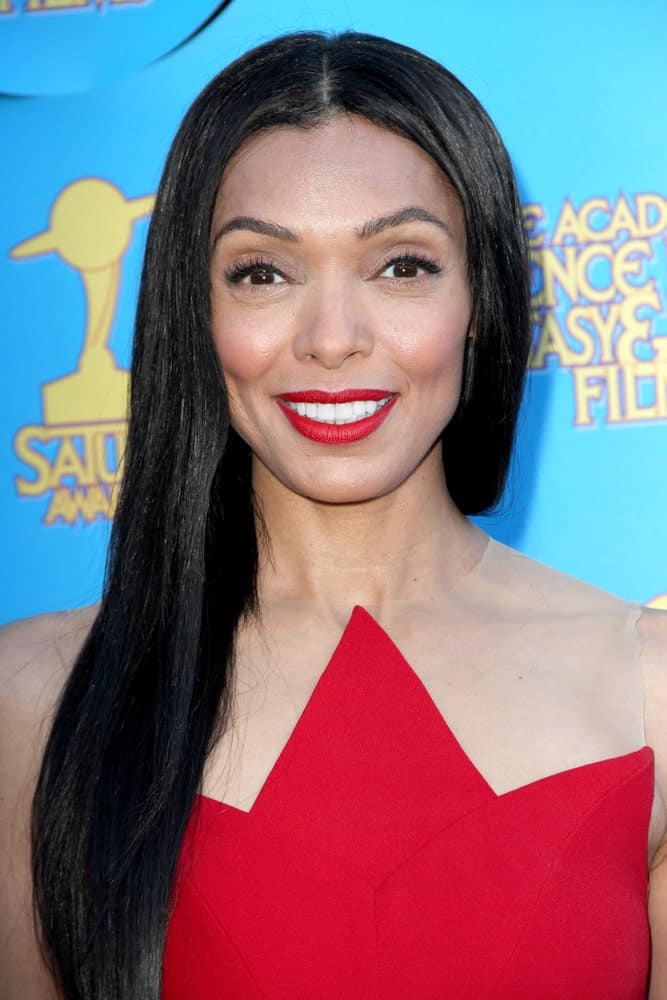 Taylor is also so well-dressed and nicely put together. It is rare to see her looking anything less than the picture of poise. For a while, though, she had long, straight, center-parted hair, and it didn't look good. Her dress for the 2015 41st Annual Saturn Awards was on point, but her hair was the weakest link.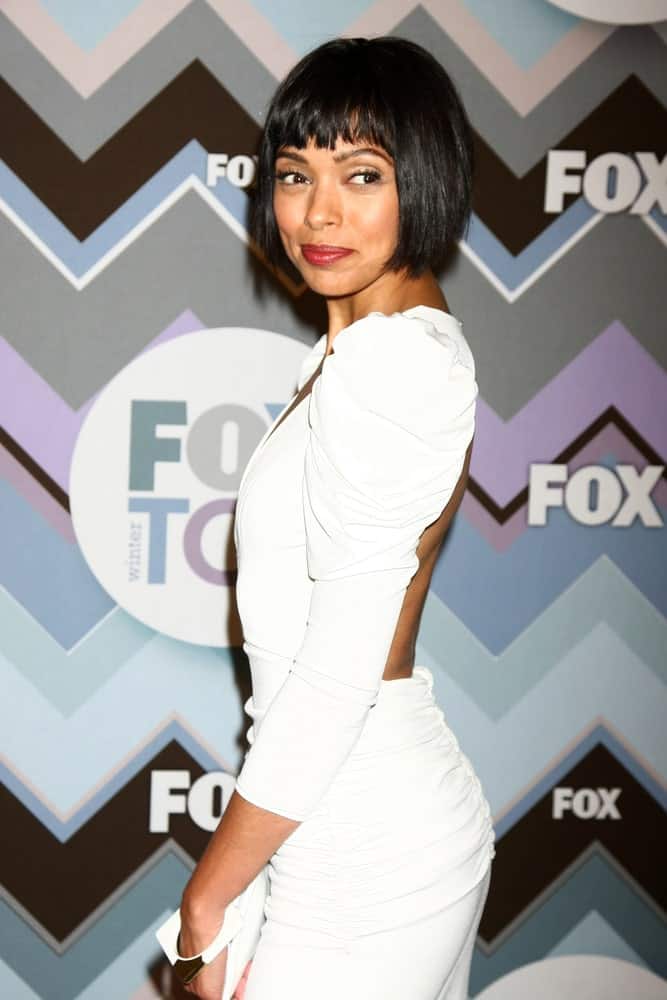 The look she had for the FOX TV 2013 TCA Winter Press Tour in Pasadena – perhaps inspired by her Bones character, Cam, was much more graceful. The sleek, cheek-length bob with severe bangs got an A+.
48. Lena Headey – A Lannister Always Looks Her Best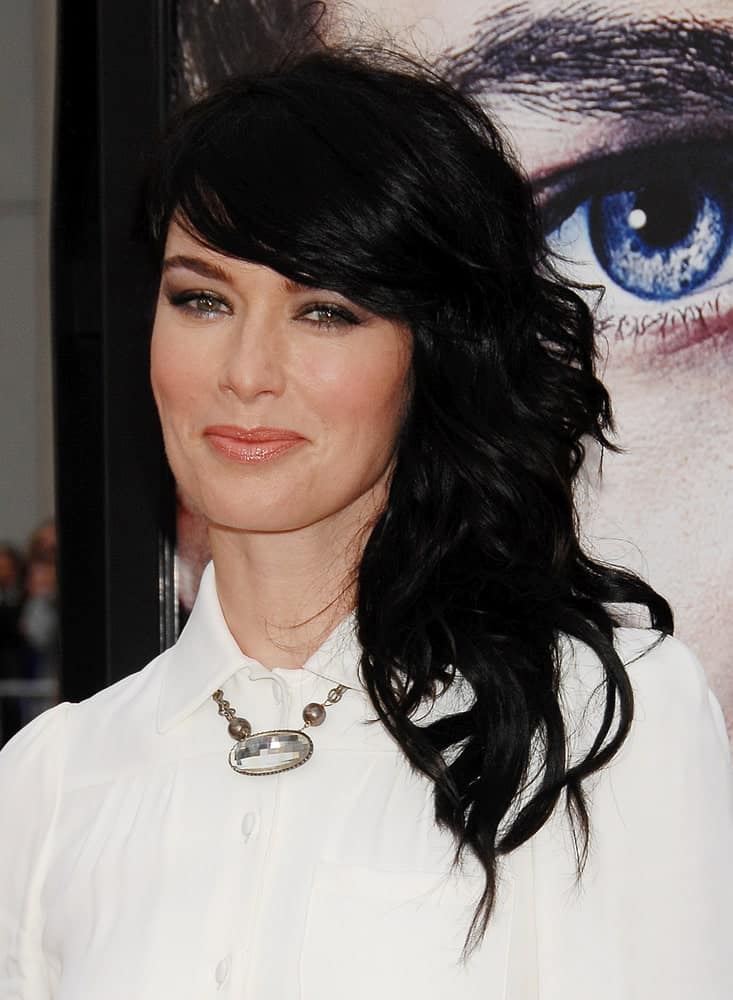 Headey is a gorgeous woman, and she doesn't look bad pictured here at the LA premiere of Game of Thrones season 3 in 2013. Her side-swept black waves look okay.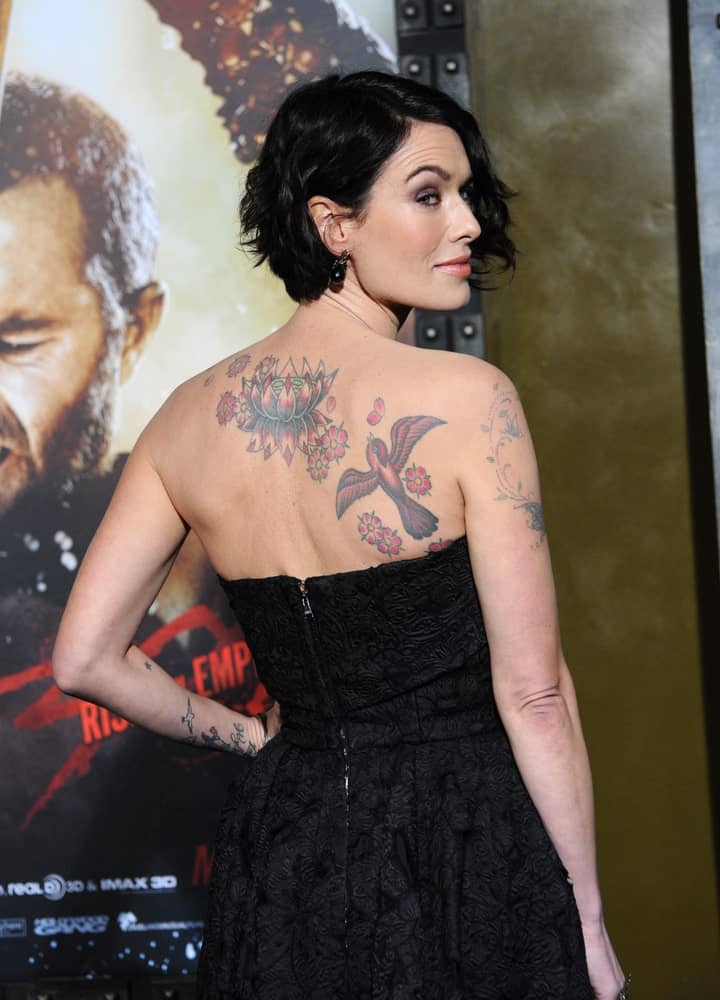 She went from 'okay' to 'stunning' though at the 2014 LA premiere of 300: Rise of an Empire, where she wore an amazing dress and even better hair. Her curly, chin-length shag made her look younger and more beautiful. It also allowed us to see her amazing jawline and face shape.
49. Willa Holland – From Country Mouse to City Mouse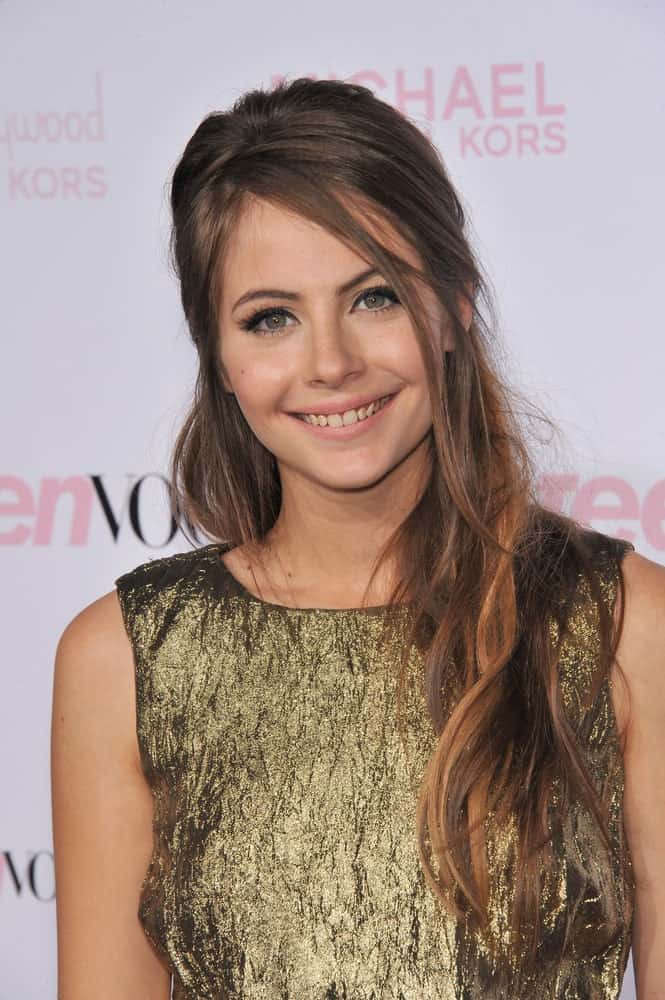 Holland, pictured here at the 2010 8th Annual Teen Vogue Young Hollywood Party, looks like a sweet little country girl all dressed up for a day in the big city. She's cute, but her super long, slightly wavy brown hair gives her an innocent, immature look.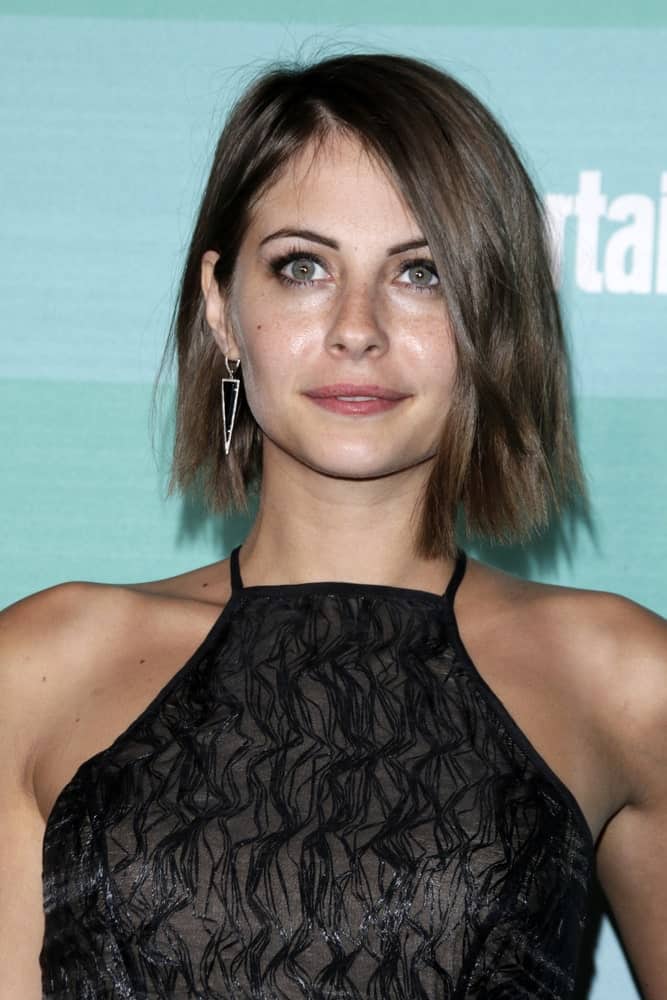 Fast forward five years to the 2015 San Diego Comic-Con, and this country mouse is all grown up and citified. She lost the long waves in favor of a chin-length, straightened bob, and she looks like a new person.
50. Halle Berry – The Queen of the Crop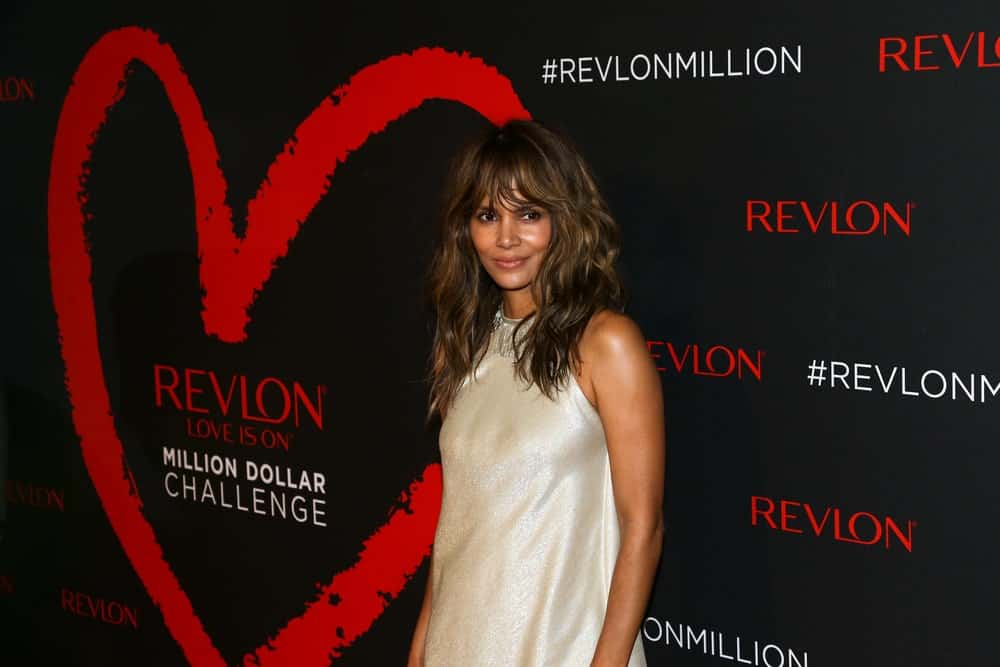 Berry is an amazing actress, but she didn't always know what to do with her hair. When she attended Revlon's 2nd Annual Love Is On Million Dollar Challenge Finale Party in NYC in 2016, her hair was a mess, which was ironic considering the party was hosted by Revlon. Her bangs were all over her face, and her long, wavy brown locks looked like they hadn't been combed in days.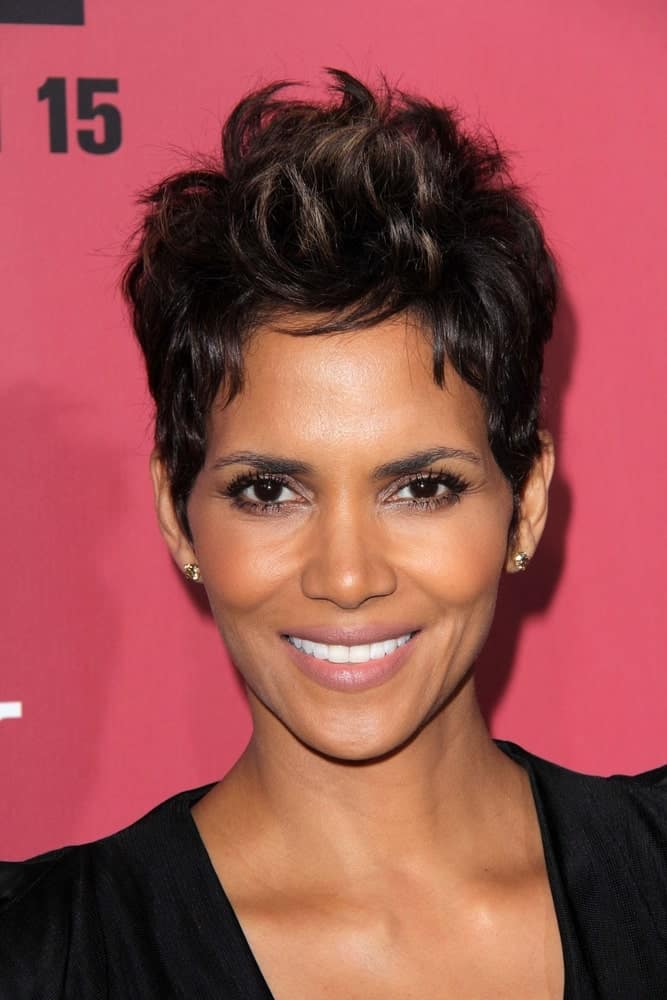 She looks much better when she decides to go short, such as in this photo from the 2013 Hollywood premiere of The Call. Her messy, textured pixie is one of Berry's best looks because it showcases her to die for cheekbones.