If you're looking for a hair relaxer but don't want to use a hair relaxer, here's a great list of 8 hair relaxer alternatives. Each listing includes pros and cons.
1.Straightening your hair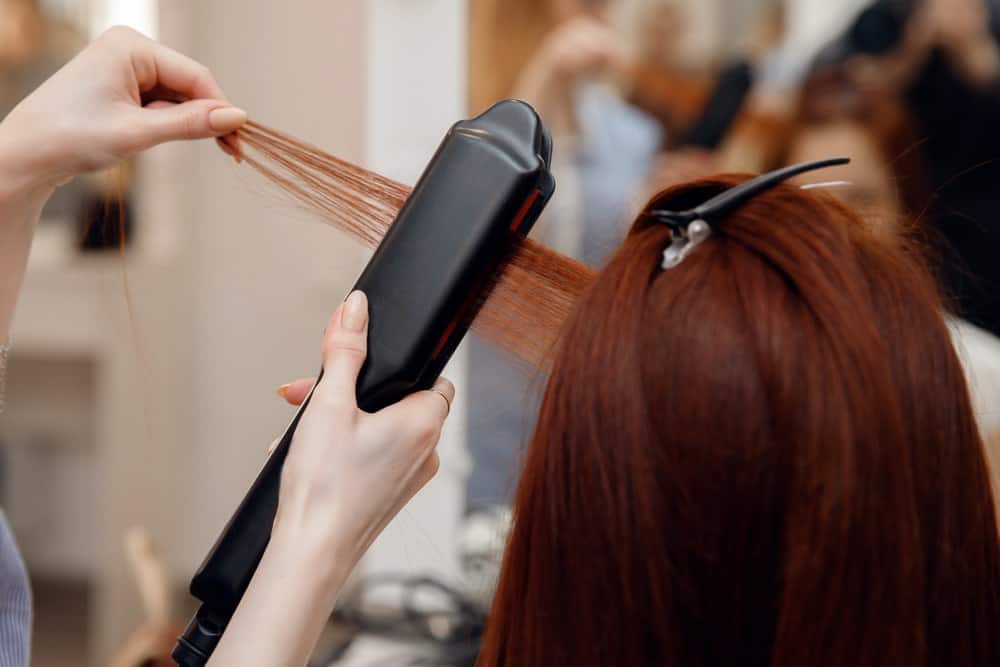 Instead of using a hair relaxer to style my hair, I have come to realize that a viable alternative is straightening my hair. I usually use a straightening iron to perform this task, and it leaves me feeling great and confident.
The truth is, hair shrinkage is unavoidable as we age, and you may find yourself missing the hair flips that you used to do back in the day. However, you shouldn't let that be a discouraging factor I merely straighten my hair to achieve the appearance I so much desire.
Do you have healthy hair as I do? If yes, you will be glad to know that you can style your hair from being curly to straight. First, I usually use an oil-based shampoo on my hair; then I use a comb to distribute it after applying some hair oil. After doing that, I now use a flat iron to straighten my hair.
Pros
You can use them to apply different styles easily
They heat up quickly
They leave your hair frizz-free
Cons
Repeated use could damage your hair
Some are quite pricey
Flat irons' prices can range from $19 to $200 depending on the model. You can click here to check some of them out.
2.Keratin treatment
If you are looking for alternatives to hair relaxers, I recommend you try a keratin treatment. If you never knew, keratin treatment works well with individuals who have curly and frizzy hair. It could help you straighten your hair, giving you the glam you desire to stand out from the crowd. I have used keratin treatment, and it left my hair smooth for up to three months.
I prefer keratin treatment as a suitable alternative to using hair relaxers because it saves me a lot of time when I need to style my hair. I, however, recommend that you consult with your hairstylist before you settle with a specific treatment.
Pros
It is safe for the hair
It works for both genders
It leaves hair soft and shiny
It reduces the frizz on my hair
Cons
The treatment might be costly
Not suitable for pregnant women
The treatment may cause allergic reactions
It is only done under the supervision of a qualified stylist.
Keratin treatment products cost between $25 and $250. And you can check out some treatment kits here.
3. Silicone creams
Silicone creams can work in place of hair relaxers. They usually straighten your hair without heat, and from the knowledge that I have gathered, they work effectively.
I mostly recommend using silicone creams if you have thick hair, or when you have fine or damaged hair that doesn't work well with hot tools or other chemicals. Silicone creams have a heavy consistency, and that is why they are suitable for people with thick hair.
There is one more point that I need to make. You should apply these creams when your hair is partially dry. And you must ensure to apply them from the root up to the tip if you want the best results. Your hair will stay straight up to the time you will rewash it. Impressive, right?
Pros
They let you style your hair easily
They protect the hair against adverse effects, including UV light
Ideal for keeping the hair frizz-free
Cons
Difficult to wash out after frequent use
They may prevent the hair shaft from breathing
The price of silicone creams ranges from $5 to $50. And you can click here to check out some of the creams available.
4. Vegetable oils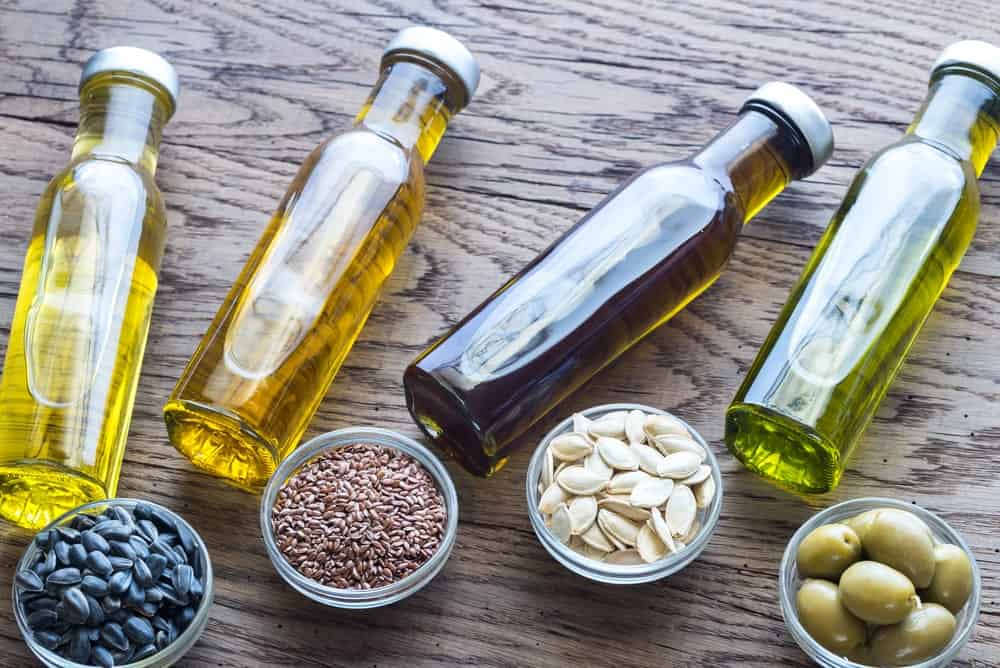 There is a variety of vegetable oils available in the market that you could use to condition your hair to keep it healthy. After all, healthy hair improves your appearance, and there is nobody I know who wouldn't want to be praised for their beauty.
And I am sure you don't either. Vegetable oils work efficiently because they have hydrophobic properties, which help them protect your hair.
To obtain the best results when you use vegetable oils, I recommend mixing ingredients. For instance, you could combine a polar ingredient with a high-spreading ingredient. Combining these ingredients ensures that your hair achieved the frizz-free status you want. I, however, advise that before you get yourself some vegetable oil, ensure to check its composition and stability.
Pros
They are rich in vitamin E, which promotes growth and development
They contain numerous nutrients that promote healthy hair
They contain antioxidants
Some have antibacterial properties
Cons
They contain a lot of fatty acids, which may be harmful in excess
They contain trans fats
You can get your vegetable oils from different retailers or cosmetics shops for less than $50. And you can apply them once or twice a week.
5. Blow drying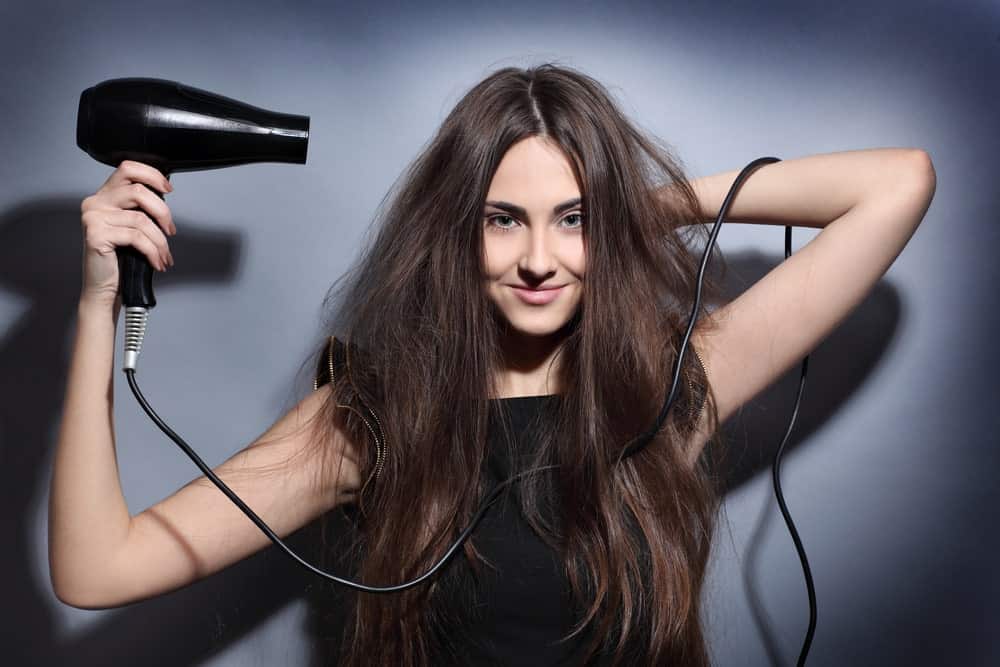 Instead of using a hair relaxer, you might consider blow-drying your hair. Fortunately, there are many hair dryers in the market that you could get to style your hair properly. When you use the hairdryers as recommended, you should expect to have exceptionally smooth hair. Moreover, you will also maintain your hair's natural volume.
I also advise you to do intensive market research before settling with a specific blow dryer. Why? There are various types of blow dryers, and each is designed to suit a particular type of hair. Ensure to get one that is suitable for your type of hair.
Blow dryers are designed to distribute heat evenly so that you can quickly dry your hair, and give it that smooth and silky shine. Ensure to use this device when your hair is 70 percent dry for the best results. A comb also comes in handy when you are using a blow dryer to straighten your hair.
Pros
Blow dryers give you the flexibility you need to style your hair
They dry the hair quickly
Blow dryers are light and portable
Blow drying your hair allows you to manage it throughout the day
Cons
Blow drying could weaken the thread
Repeated use can reduce your hair's brightness or shine
It could ruin your hair's texture
Technically, you can find a great blow dryer from a retailer at a price ranging from $20 to $300. Here are some of the blow dryers that I found.
6. Cutting your hair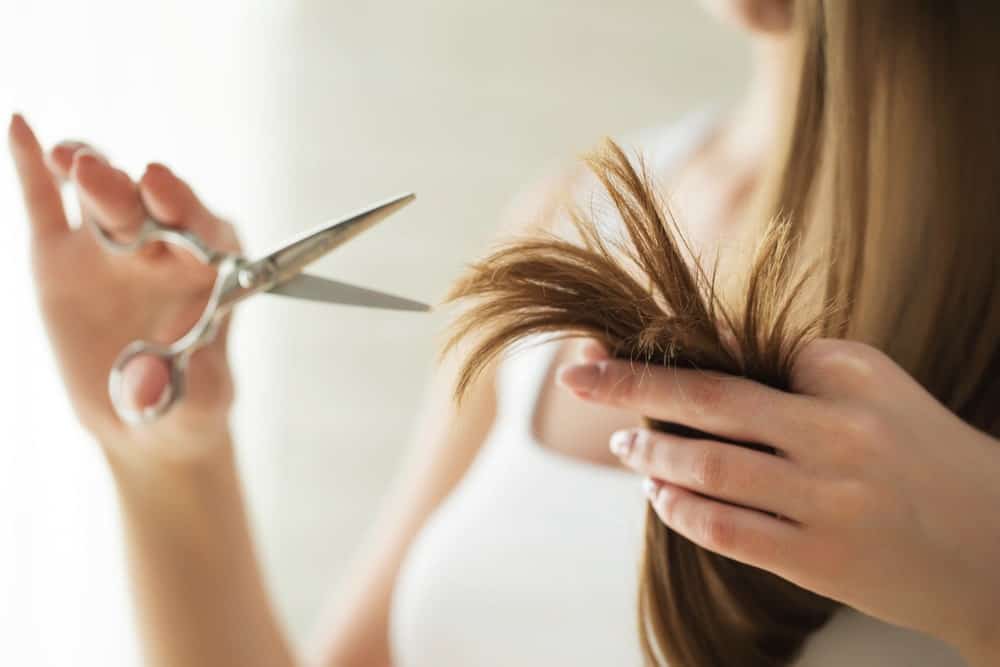 I know that when you try to cut the hair of some people, a fight could even ensue. What those people don't know is that cutting your hair promotes its growth, ensuring that you have healthy hair that is envied by most. What's more, you don't have to cut all of it; you can trim it at the ends. You could also opt for a tapered or diva cut. So, instead of thinking about that relaxer, why don't you get your hair trimmed?
Pros
It pronounces your facial structure and features
Care and maintenance is easy
It delivers a flattering appearance
Cons
Your hairstyling options are limited
If you go bald during the cold season, you will freeze a lot
Some people regret after cutting their hair short
There are numerous hair clippers or trimmers in the market, and they range from $10 to $100.
7. Consider long-term protective styles
Using a hair relaxer isn't always the solution to achieving the outstanding appearance that you want. You might consider settling with long-term protective hairstyles. Your hair doesn't have to be damaged for you to go for protective styles, you might simply need some change.
Some of the most common protective options that I found include sew-in or wear wigs or braids. I consider them a viable alternative because they give you the desired break from fixing and doing your hair.
Pros
They are low maintenance
They promote hair growth
There is a variety of options
You can get them in different colors
Cons
You may have an itchy scalp
The hair edges may get destroyed
The hair underneath the protective style might have an odor
Protective styles are most suitable for women, and they come in a variety of options. I recommend that you consult your stylist for the best one for you.
8. Blowout options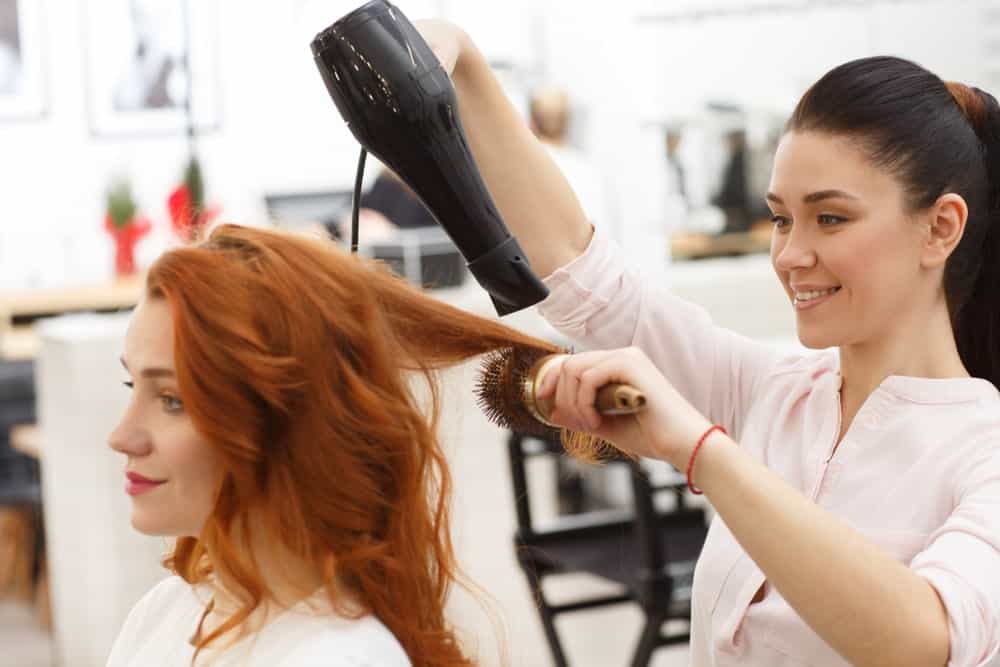 Have you observed that when you use hot tools or when you blow-dry your hair? Well, you might consider getting a blowout. I recommend going to the salon to avoid any damage. However, if you know what you are doing, you can carry out the procedure by yourself.
Pros
It is fast to complete
They are long-lasting, but not permanent
Ideal for tough hair
Cons
They contain chemicals that could harm you
They are a bit expensive
To get a blowout option that suits you, I recommend consulting your hairstylist for the best outcome.