For some, beard dandruff is a real problem. While it's easy to manage flakes on the scalp, what happens when they show up in your beard? Learn about the causes of beard dandruff and what you can do to eliminate this problem once and for all.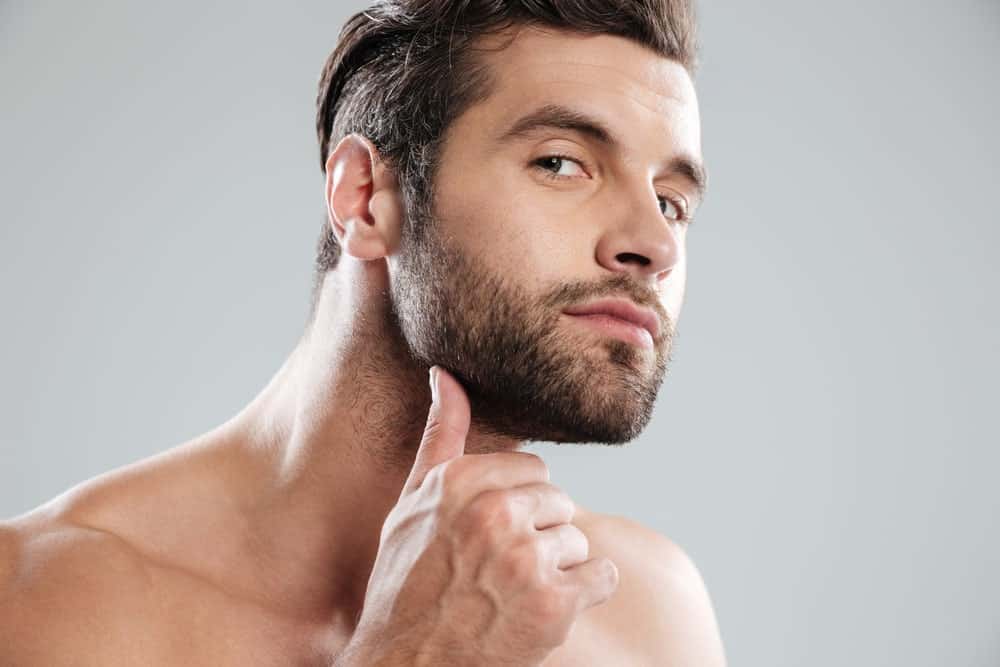 While having a beard can be a pleasant experience most of the time, it isn't always rainbows and roses. I've had a beard for several years now, but I didn't know the first thing about proper beard maintenance when I first started.
I initially presumed that growing facial hair was easier than shaving – after all, I don't have to touch it at all, right? Unfortunately, my skin disagreed, and I wound up with beard dandruff. Let me tell you, it's not an ideal situation.
Fortunately, I figured out a solution that worked for me, and you can too. In this article, I'll be diving into the details about beard dandruff (a.k.a., beardruff), how it works, why it happens, and what you can do to prevent it.
What Causes Beard Dandruff?
Your skin is a relatively complex organ, complete with what are called sebaceous glands. These glands regulate the amount of oil on your face, which is necessary to keep the skin hydrated and flexible.
Some men have overactive sebaceous glands, which means that they produce more sebum (oil) than usual. Too much sebum on the face can lead to various problems, including acne and dandruff. In these cases, beardruff is a physiological condition usually marked by red spots and itchiness.
Another cause of beardruff could be the overproduction of skin cells. Typically, it takes about 30 days for individuals to shed old skin and regrow new cells. In some cases, however, people can have a much higher turnover rate, which leads to dry flakes coming off in droves.
Finally, dry skin can cause dandruff, thanks to cells hardening and shedding naturally. If you notice flakes in your beard without any redness or itchiness, it could be that your skin is just too dry. In that case, all it takes is a bit of moisturizing lotion to solve the problem.
Tips for Eliminating Beard Dandruff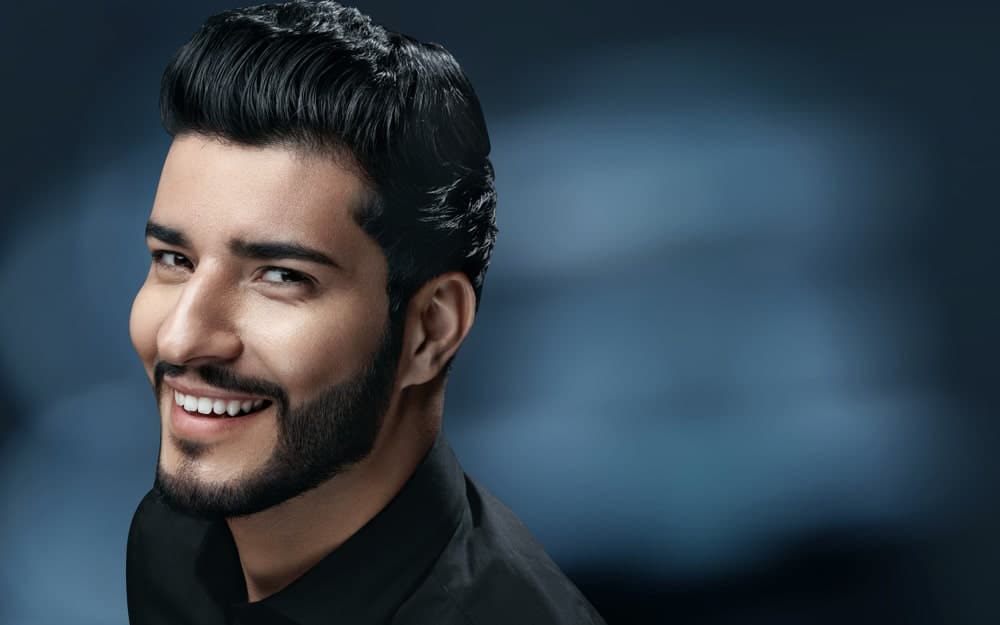 Depending on the cause of your flakes, you will have to take a unique approach to remove this dandruff. However, if you're not sure about the underlying reason, you can try multiple remedies to see what works best for your skin. In extreme cases, it might be best to consult a dermatologist to get an accurate diagnosis. As I'll mention below, one remedy is to use medicated beard shampoo to clear flakes and moisturize skin. However, to get that, you'll likely need a prescription.
Brush and Exfoliate Your Beard
In most cases, beardruff can be attributed to a buildup of dead skin cells. So, a quick and easy fix is to scrub those cells off and brush them out of your beard before going out into public. I highly recommend investing in a thick beard brush, as it will enable you to get between the follicles and reach the skin.
Then, once you've brushed dandruff off, follow up with a beard comb to get all of the skin out. The best option is to incorporate these products into your daily routine. This way, you can stay on top of beardruff and eliminate it before it gets out of hand.
Moisturize Your Skin
As I mentioned, dry skin can be a leading cause of beardruff. Fortunately, there are tons of beard oils and lotions that you can rub onto your skin to keep it hydrated. For best results, I recommend putting a few drops on your beard comb and running it through the hairs. This way, you can get a smooth, silky finish while also rejuvenating your face.
Wash Your Beard Thoroughly
If you have overactive sebaceous glands, you'll need medicated treatments to keep them in check. For others, the problem lies in a buildup of dirt and oils on the skin, which can lead to dandruff.
Fortunately, the easiest way to cure this problem is to wash your beard regularly. If you have a full-size mane on your face, I recommend buying a beard wash product to get into those nooks and crannies. Otherwise, running soap and water through the hair should suffice.
Use a Medicated Beard Shampoo
Before turning to a heavy-duty solution, I suggest trying the remedies I listed above first. This way, you can potentially save yourself time and money by avoiding a trip to the dermatologist. However, if you already know that your sebaceous glands cause the problem (i.e., you've had bad acne in the past), you might not be able to avoid this treatment.
I also recommend waiting until your beard is fully grown so that your dermatologist has a good idea of what to do. Otherwise, you may get treatments that won't penetrate the follicles, taking you back to square one.
Drink More Water
Since dry skin is a likely culprit, you can take care of the problem before it occurs. Not only can drinking more water help avoid beardruff, but it also comes with a litany of other benefits, such as improved digestion, mental capacity, and better sleep patterns. As if you needed another reason to hydrate.
What to Avoid When Dealing With Beard Dandruff
Depending on the severity of the problem, you may try many different solutions to alleviate it. However, in your quest for a dandruff-free beard, be sure to avoid these potential mistakes.
Don't Scratch – While it can feel good to scratch that itch, doing so will aggravate the skin and could lead to more redness and itching. Also, if your hands are dirty, they will only deposit more grime and oil onto your face.
Don't Stick With Bad Products – Not all beard oils or shampoos are made the same. Some have natural ingredients, while others are full of synthetic chemicals. If a product isn't doing the job, ditch it immediately. Don't hesitate to switch to something different right away. Ideally, you can get trial sizes of these products so that you don't have to pay full price upfront, but that's not always possible.
Don't Ignore the Problem – Typically, mild dandruff isn't a big deal, so you don't have to change your habits immediately. However, if you're experiencing chronic or severe beardruff, there's likely something going on underneath the skin. Ignoring the issue won't make it go away – tackle it head-on.
Products to Help Eliminate Beard Dandruff
Although you should start drinking more water and washing your beard more often, many products can help mitigate this problem. Here are my top picks.
Zeus Beard Shampoo: This product uses all-natural ingredients, including something they call a dragon's blood. While it doesn't come from real dragons, it's a hard-to-find plant extract that helps moisturize your skin without removing natural oils. Also, the mixture has anti-inflammatory properties, which are perfect for reducing redness.
Jack Black Beard Wash: Yes, this product is from that Jack Black. If you've seen the actor with a full beard, you know that it can get pretty crazy. This wash is designed to penetrate the follicles to remove dirt and grime while conditioning them for a smooth and shiny finish.
Viking Revolution Beard Wash: When looking at the ingredient list, you'll be impressed by the pedigree of this beard wash. Not only does it cleanse and exfoliate the skin, but it nourishes the follicles and cells to prevent future flakes. Plus, it comes with peppermint oil, so your beard will smell intoxicated afterward.