31 different types of haircuts and styles for women over 50 years of age. All lengths, colors and styles set out. A great collection for inspiration.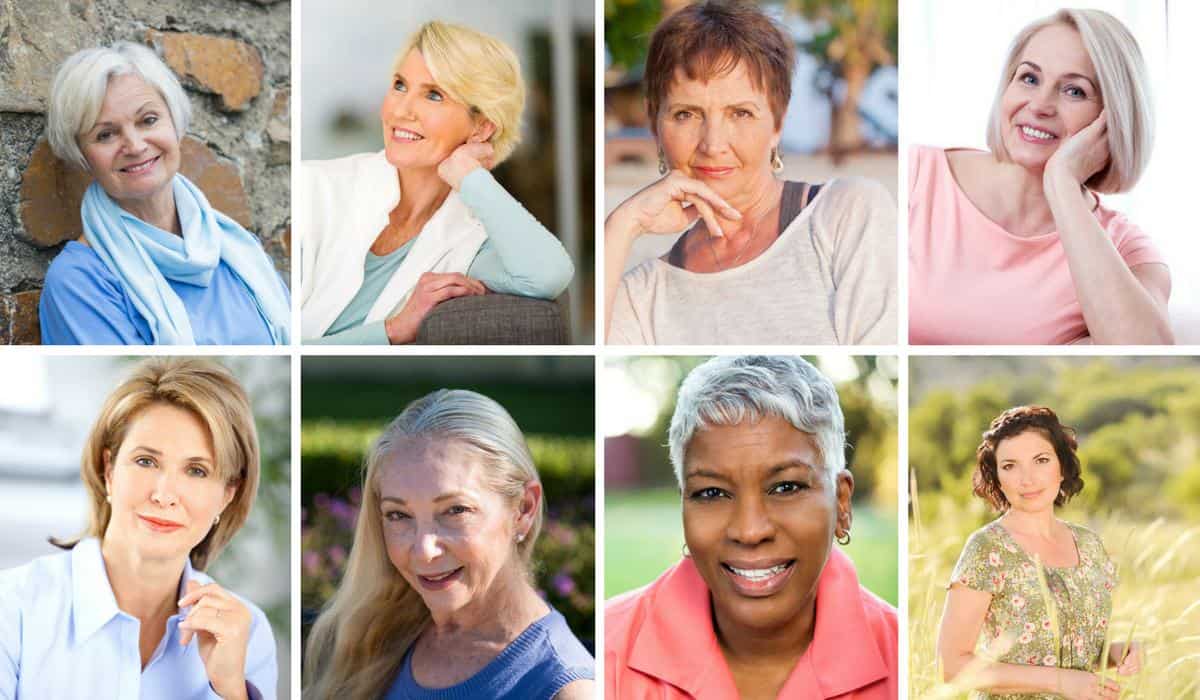 Welcome to our gallery featuring 112 photos of hairstyles of women in their 50's and older. All lengths, hair colors, styles and hair types featured.
We're very familiar with what people search online (that's part of our business) and it's amazing how many people, especially women, seek out hairstyles and cut ideas for women over fifty years of age.
Enjoy the gallery below.
Photo Gallery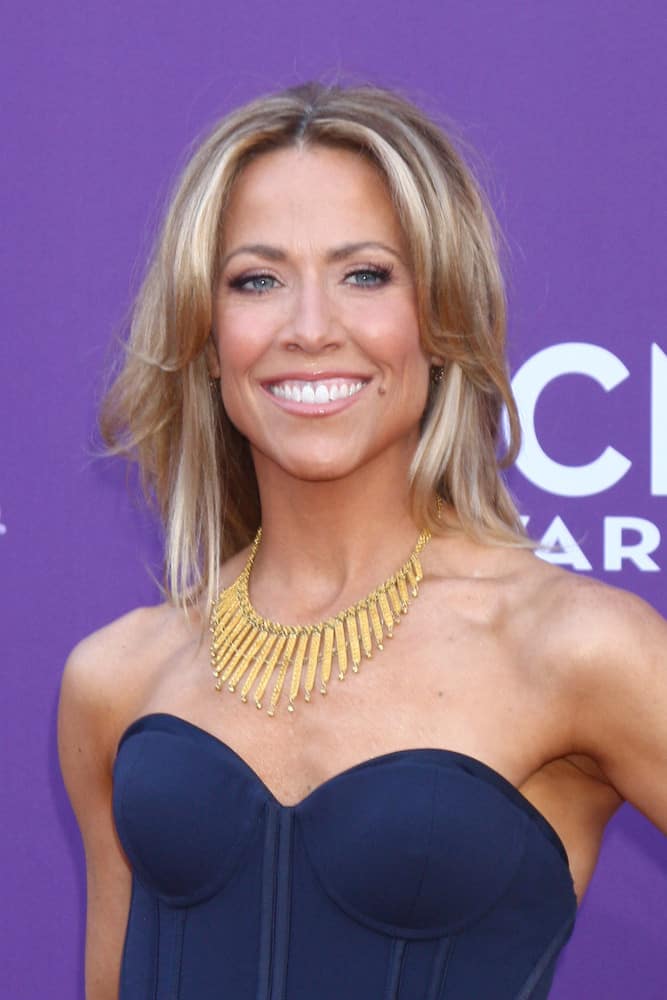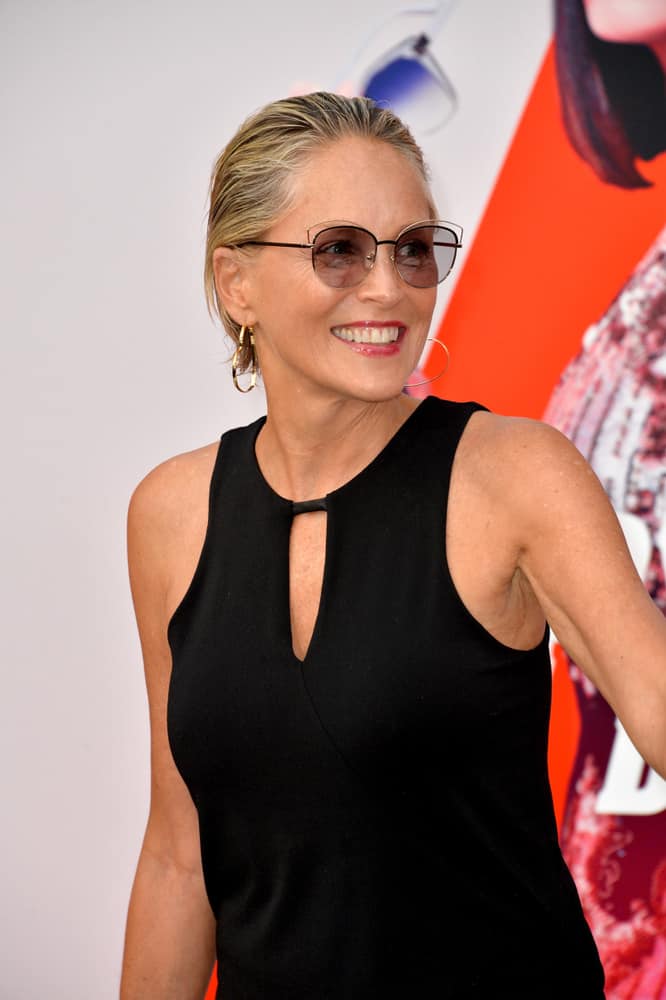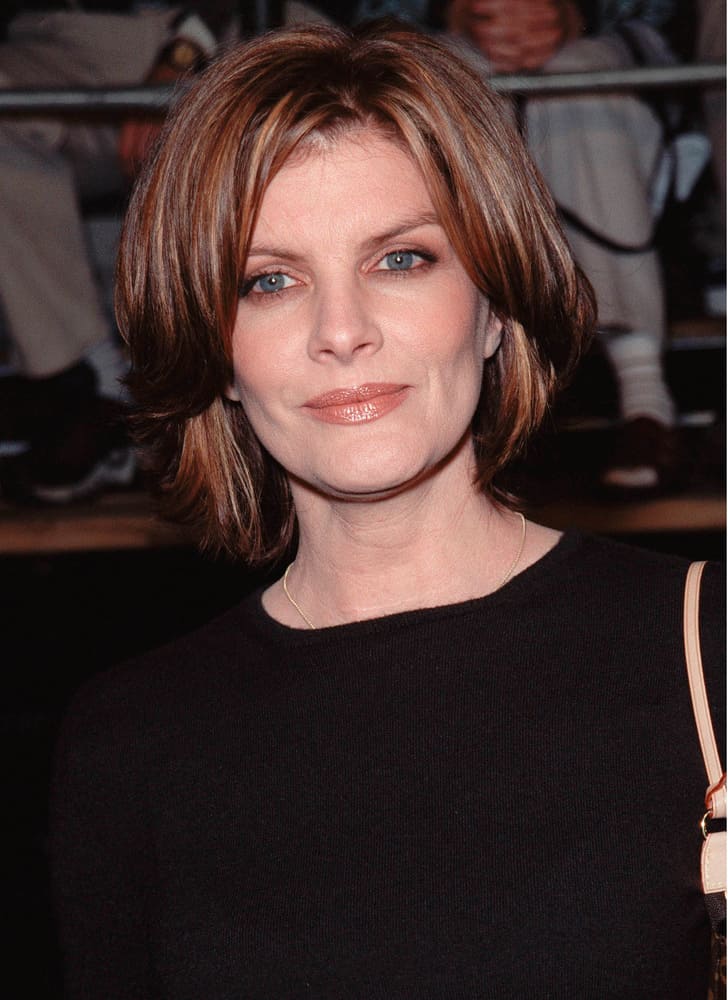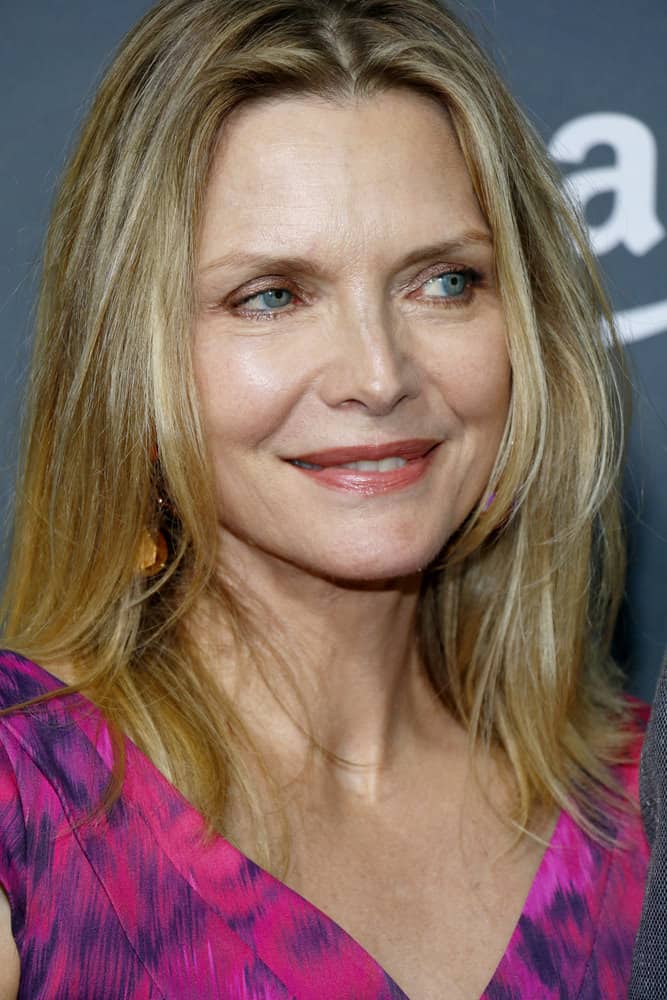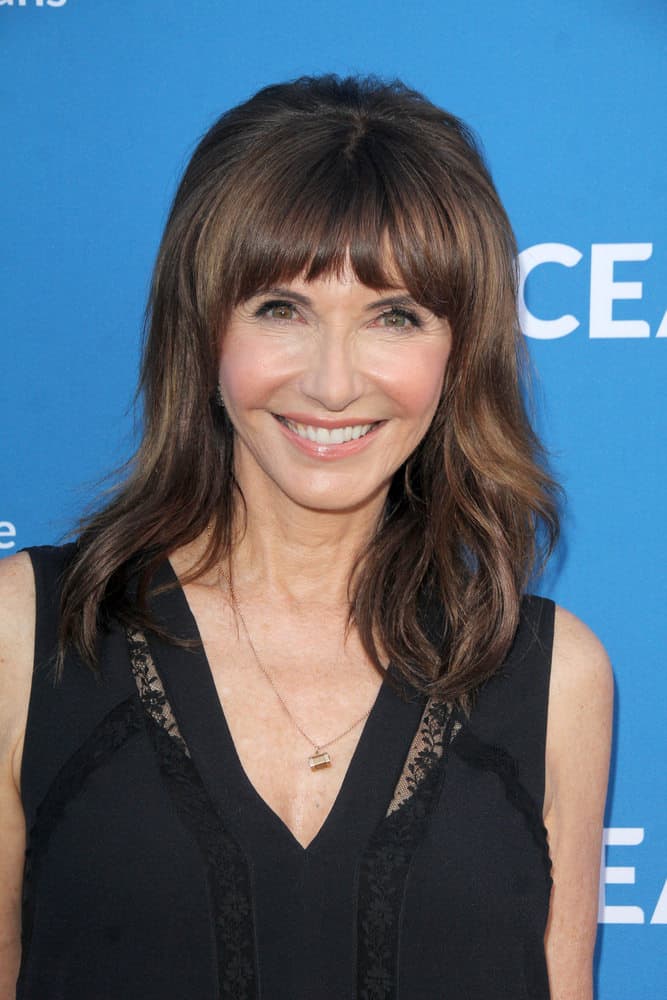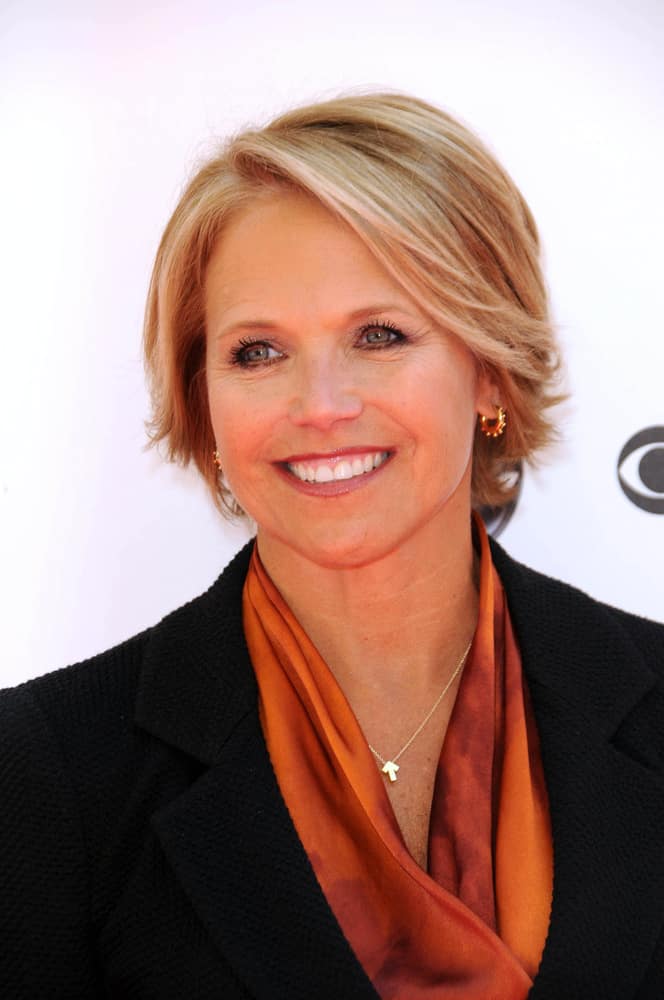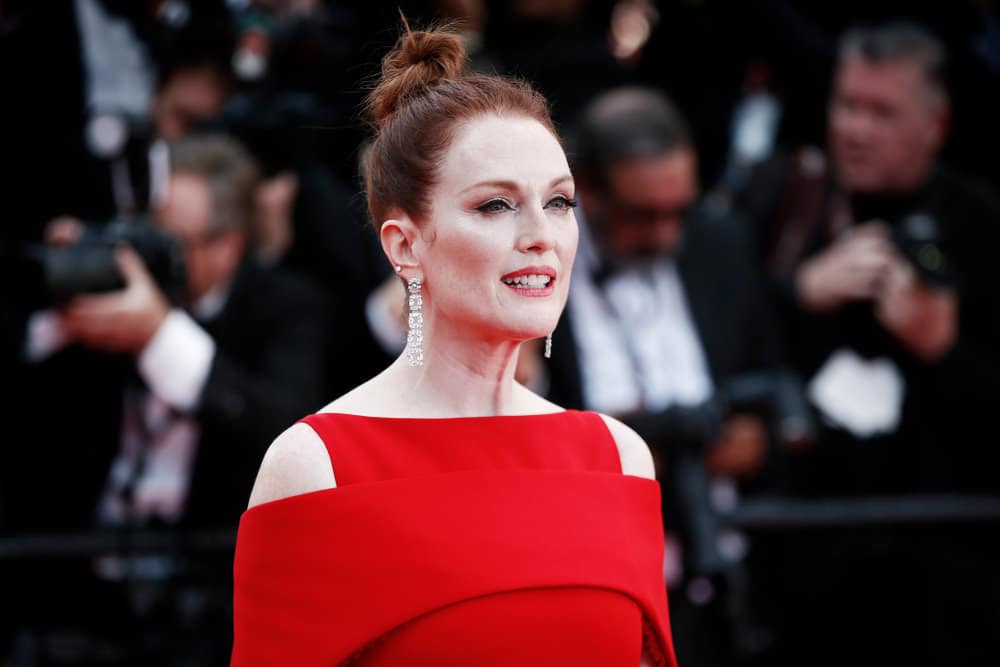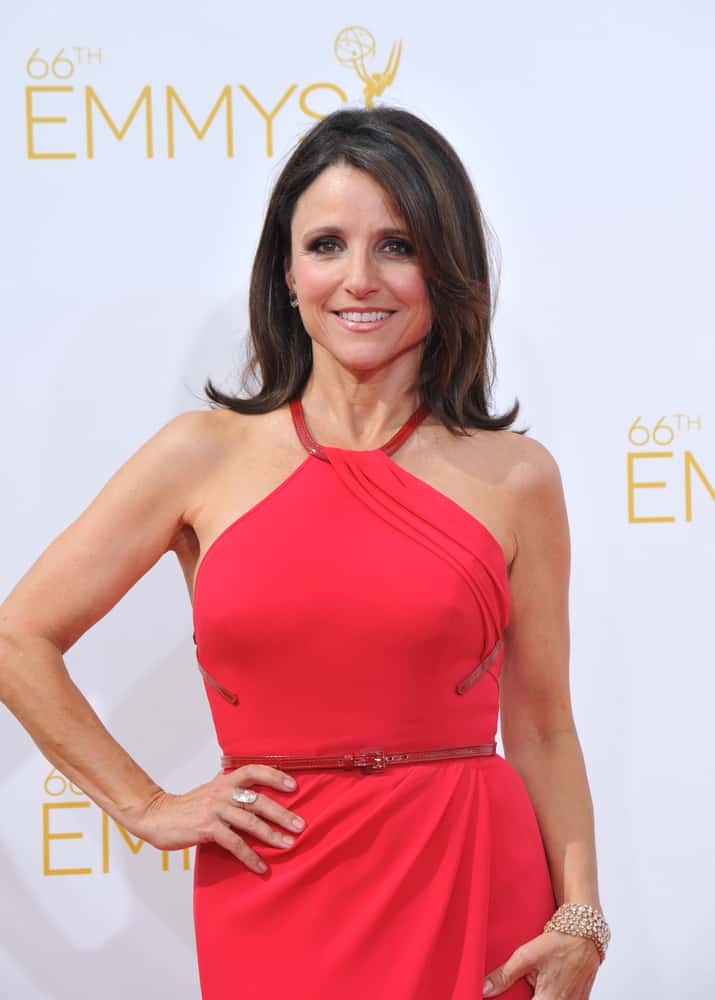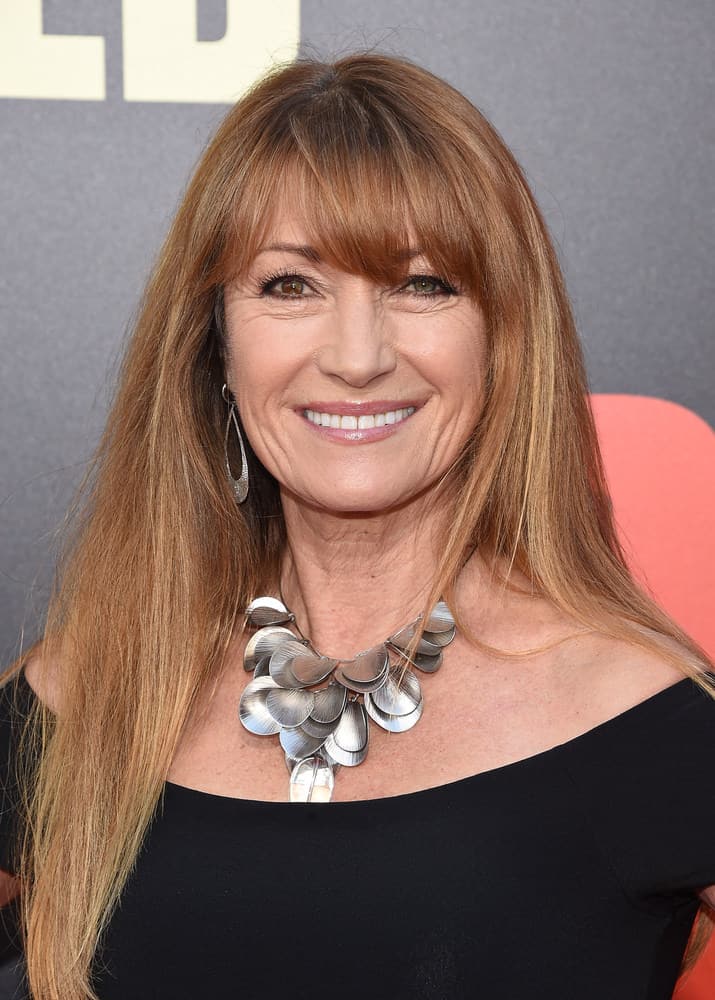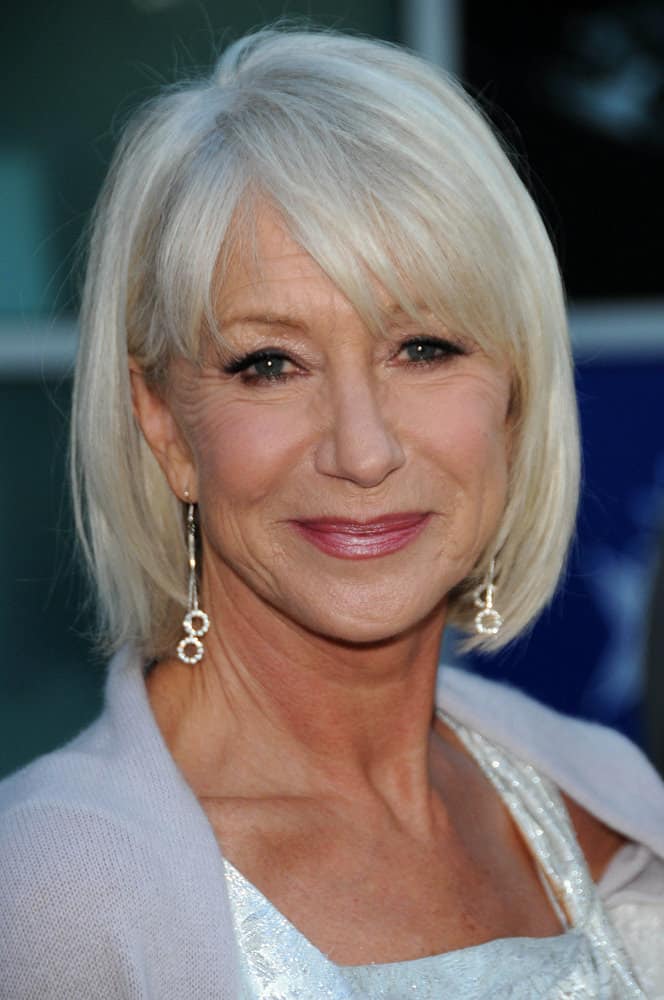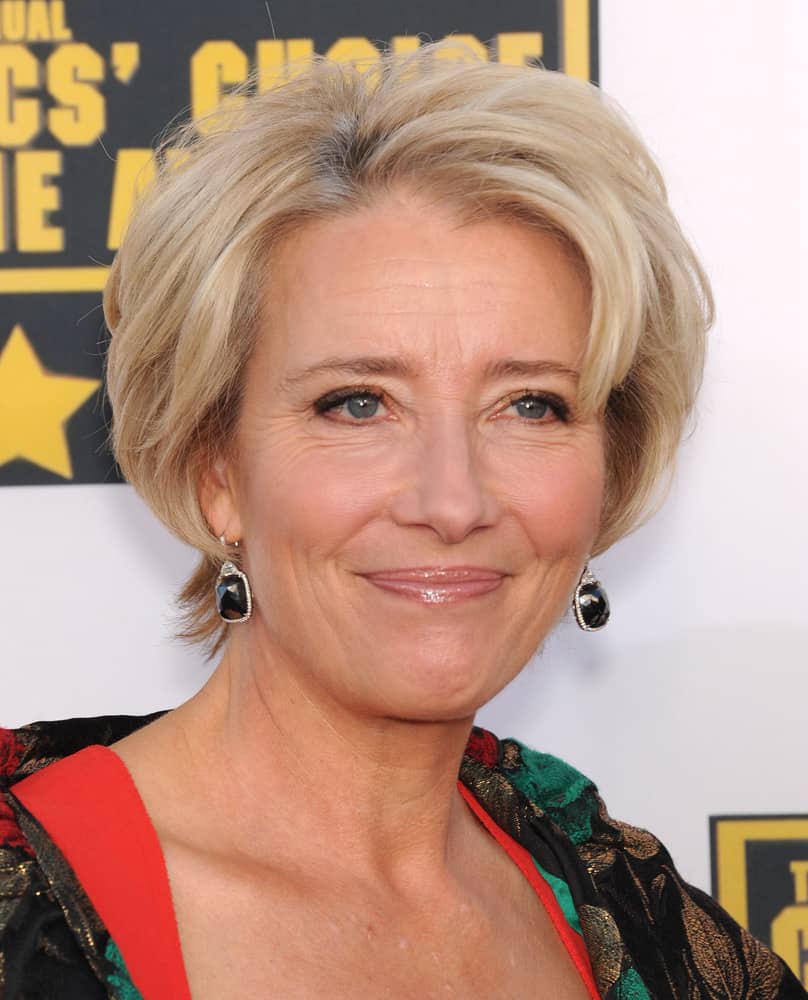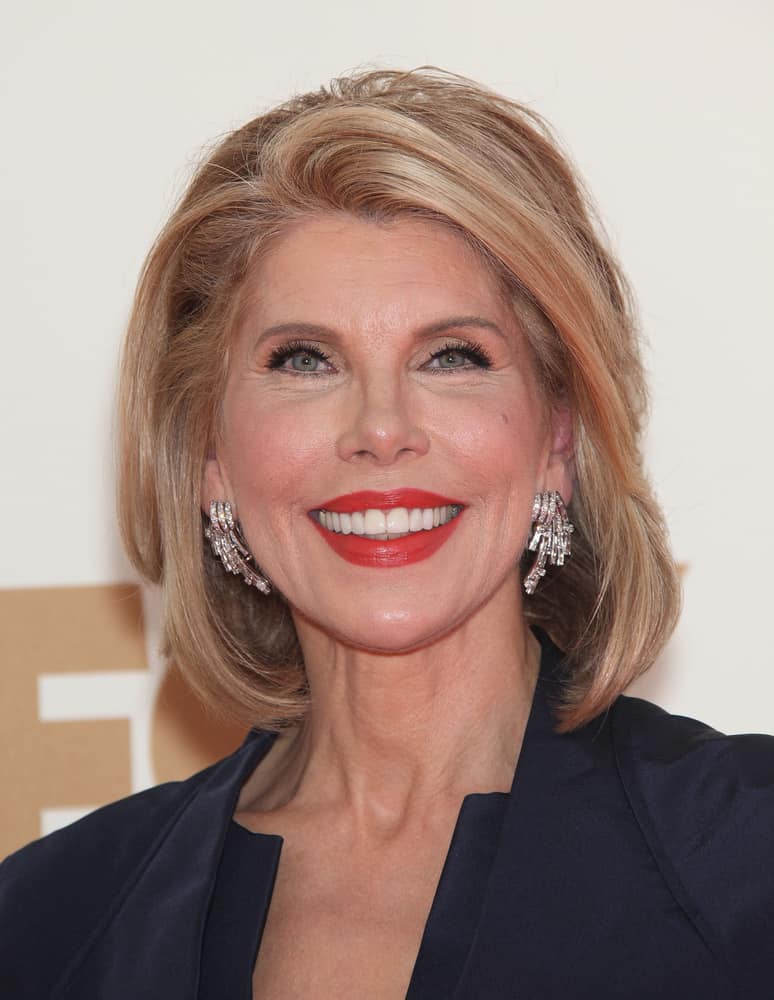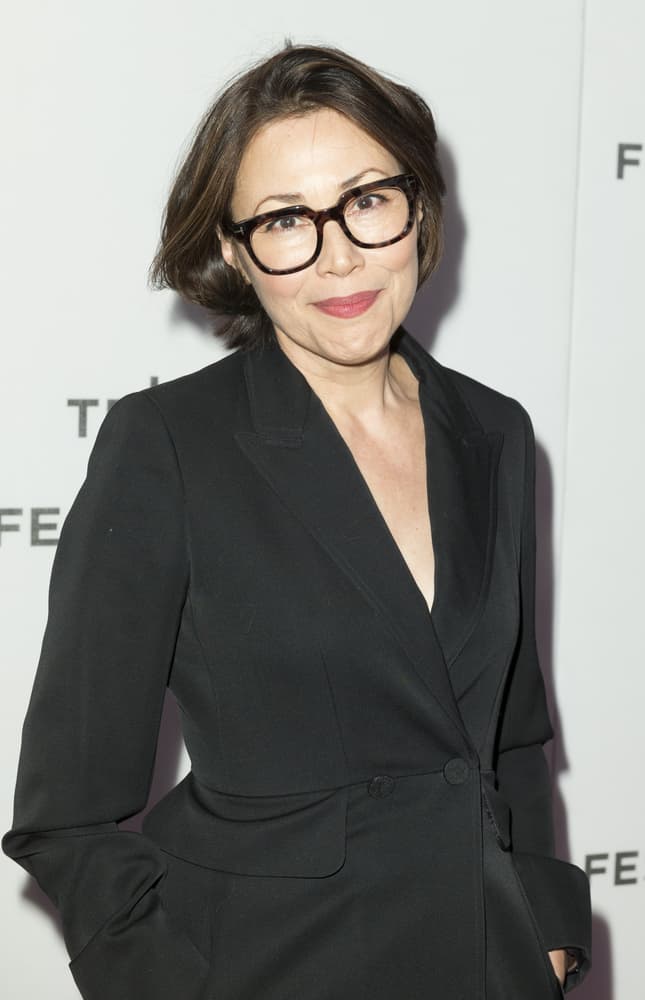 Specific Styles and Cuts
If you want to see all styles and cuts for women over 50, check out the main photo gallery: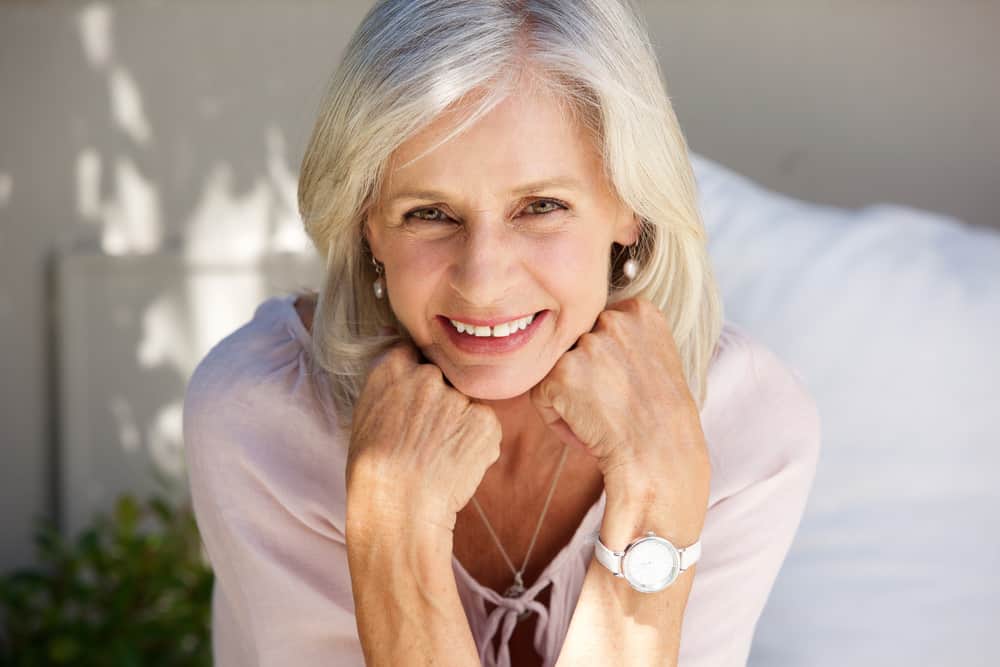 Popular colors, styles and hair types for women over 50
Of course, just like at any age, there are many, many cuts and styles that work.  However, some are more popular than others.  Here are a few main characteristics.
Celebrity Women Over Fifty
Here's access to our photos featuring female celebrities over fifty years of age.

Length
Short
Older women typically go with a shorter cut.  From just above the ear (pixie) to shoulder length (bob) and everything in between.  The fact is women's hair becomes finer with age which makes longer hair not as feasible.

Medium
Many older women these days go for medium-length hair (shoulder length) in a variety of styles and colors.  We have an extensive gallery featuring this length.  Access it below.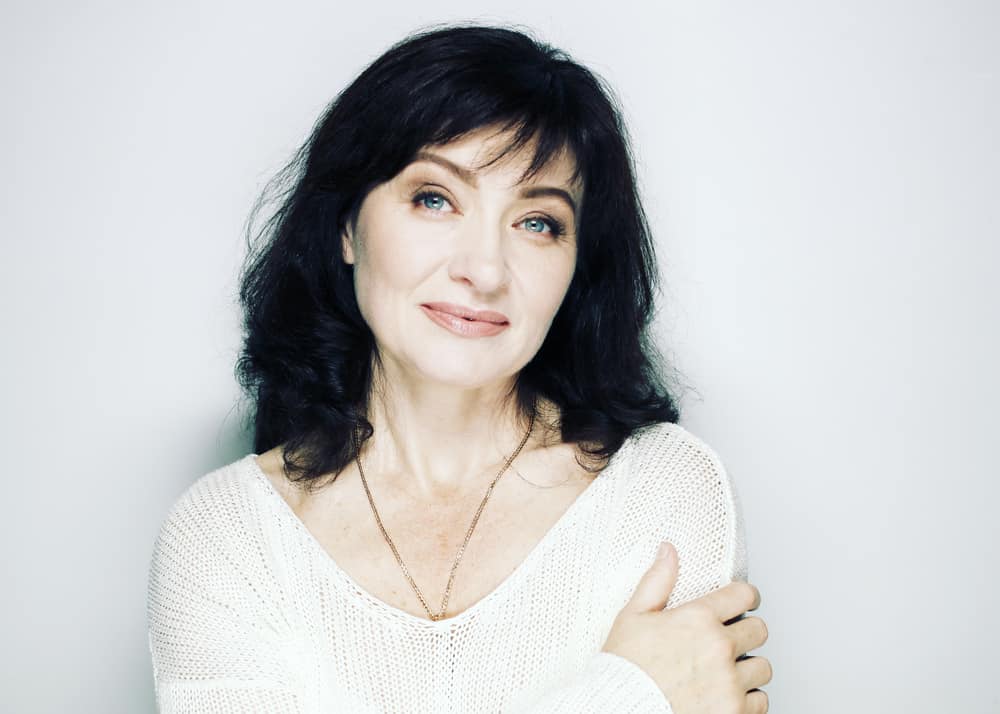 Long
While long hair isn't as common as short or medium-length hair for women over fifty, some women pull it off quite well.  Here's access to our full gallery featuring long hair.

Styles
Bob
If you don't wish to go as short as a pixie cut but still want the texture and body offered with layers, a very popular option is a bob with layers.  It's a classic look that works great.

Layers
Layers are a popular styling feature as well because it adds texture and gives impression of fuller hair.

Pixie
Not as popular as a bob cut, pixie cuts are popular among older woman because it's a short haircut by style.  Here's our pixie cut gallery.

Upstyle
If you have longer hair, you can have fun with many upstyles.  Here's our upstyles gallery (click the photo of button under photo).

Highlights
Highlights are popular for young and older women.  Today's techniques manage to give a very natural look… subtle coloring which for some women gives them a younger appearance.  More importantly, some women feel better with highlights.  Here's our gallery:

Colors
These days with such natural-looking dyes and highlights, many women opt to add some color to conceal gray hair.  While gray hair can look terrific, some women simply prefer to not go there.  Below you can check out photo galleries of popular hair colors for women over 50.
Gray

Blonde
Thanks to hair coloring, sporting blonde hair into your fifties and beyond is totally doable.  Here's our blonde hair gallery.

Brunette
Many older women with brunette hair in younger years go gray, but some manage to maintain a brunette color into later years.  Here's a great gallery showcasing older brunettes.

Red
This isn't common unless colored.  However, the look can be striking.  Check out our red hair styles for older women.

Ombre
While the ombre style is more popular with younger women, some older women opt to give it a try.  Check out our gallery:
Salt and pepper
Part gray and part white makes up the iconic salt and pepper hair color.  Despite the popularity of coloring hair, many women opt to go au natural and sport the salt and pepper look.  Here's the gallery.

White
I think white can be a very elegant look on women and men.  We have a great gallery showcasing white hair in a variety of styles, lengths and cuts.

Hair Types
Wavy

Curly

Straight
Women Over 50 with Glasses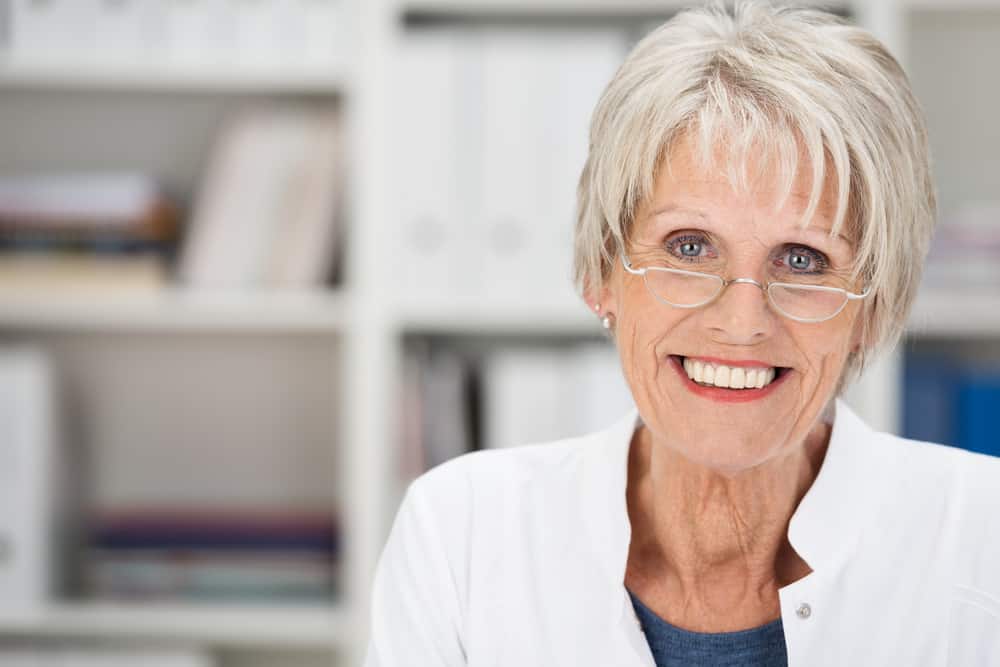 I'm not surprised that hairstyles with glasses for women over 50 is so popular.  Glasses can make a big impact and it's good to see how certain cuts look with different types of glasses.  Click the button below to see our dedicated gallery featuring hairstyles for women over 50 wearing glasses.
Popular Specific Hair Colors for Women Over 50
1. Bronze-Chocolate
A shade of brunette, bronze-chocolate is the perfect color for women entering their golden years. This color shouldn't be confused with a standard brunette: it has bronzey undertones that really make the color pop.
2. Silver
Be comfortable in your natural hair by turning that gray to silver. By changing the gray to a brighter silver, you are showing that you are comfortable in your own skin, but displaying that you are still in tune with what is fashionable. Try a silver hair dye and see if you like it.
3. Bright blonde
Blonde looks good on everyone, even people over 50. Another advantage of dying your hair blonde is it goes perfect with an aging gray head. Dying your hair blonde will allow you to less-frequently re-dye your hair. The blonde will shine through the gray for a longer period of time than other colors. Depending on the shade, blonde will go with any skin color; however, a bright colored blonde is best for women with light skin tones.
4. Dark blonde
Bright blonde hair may make you feel younger; however, it isn't for everyone. If you want a light colored hair but don't want to stand out so much, give dark blonde a try. This is an option for darker skin tones, creating a subtle contrast that will leave you distinguished.
5. A blend of dark and bright blonde
Layering your dyes is also a good idea. By dying your hair both dark and bright blonde, you are creating a sandy blonde mixture that could look perfect. Give it a try and see what you think.
6. Copper, or not quite red
This is a popular choice for women over 50. This hairstyle particularly looks good with a short hair style. People will blue eyes will experience a beautiful blend of contrasting colors that will make your entire style pop. If you want to stand out from the crowd give copper hair dye a try.
7. Deep Auburn
If the copper hair style is too bright for your, then you should consider an auburn color. Auburn is a mix between brunette and red, providing you with a colorful hair style that doesn't try too hard. Deep auburn will truly look good on anyone: it doesn't matter what your skin tone is.
8. Mocha
Yet another shade of brunette, mocha may be exactly what you are looking for. This is especially good for women with tan skin. This shade of brunette differs from other shades of brown because it has a hint of caramel added in. The caramel allows the hair color to truly stand out.
9. Bright red
Red hair looks good on older women with lighter skin tones. As previously mentioned, red blends well with women who have blue eyes. Bring back your youthful appearance with a bright red hair dye.
10. Strawberry blonde
This mixture of red and blonde hair will leave you looking vibrant and energetic. This color is particularly good at minimizing the sines of aging, like dull skin and wrinkles. Experience your youth again with a strawberry blonde hair dye.
11. Soft black
Black hair doesn't typically look well as you get up there in age. However, a soft black can look wonderful. This hair color isn't completely black: it is in between brunette and black. Don't go with a jet black hair dye when you are over 50, especially if you have lighter skin. It will give you a tired look; however, soft black is a good option.
12. Icelandic Blonde
If you want to flaunt your age and show people that you are comfortable in your own skin, go with the icelandic blonde dye. This is a hue in between white and blonde. It will allow people to see your age instantly, but you will still look good. This color of hair is perfect for someone with light skin tones; however, it should be avoided by people with a darker shade of skin.
13. Sparkly Champagne
This hair color truly shines. It gets its name because of its inconstancy in color, like a bottle of champagne. The blonde color shines through, however there are several shades of blonde mixed together. If you want something unique and truly yours, give sparkly champagne a try.
14. Ashy Gray
People won't even know you've died your hair with this color. This gray hairstyle is best described as ashen; however, it could also be described as having a green undertone.
15. Crimson
This dark red tone looks great with both dark and light skin tones. Unlike other red tones, this one isn't only fit for women with blue or green eyes. This hairstyle is great for the woman with short hair. If you like red hair but don't want to stand out too much go with the crimson dye.
16. Brunette with highlights
Brunette, depending on the shade, goes great with any skin tone. When you add highlights to the mix, you have a unique look that is truly yours. You can add red or blonde to the mix to create a personalized flavor. Brunette hair truly comes with lots of highlighting options.
17. Bright white
Here is another hair dye for the woman who wants to showcase her maturity. This blonde hair color truly shines. Don't settle for the typical gray; there are lots of hair colors that showcase your age while remaining fashionable. This hairstyle looks exceptional when combined with a short hair cut, like a pixie cut.
18. Honey blonde
Honey blonde consists of dark hair being highlighted with blonde streaks. These streaks give a layered look to the hair. This hair color will truly make you glow, bringing back a youthful look. Don't settle for an ordinary blonde hair dye when you are looking for a change.