Aaaargh, oily hair is such a drag. There are ways to combat it. One way is buy shampoo that tackles oily hair. Check out our awesome list of 10 of the best shampoos for oily hair right here.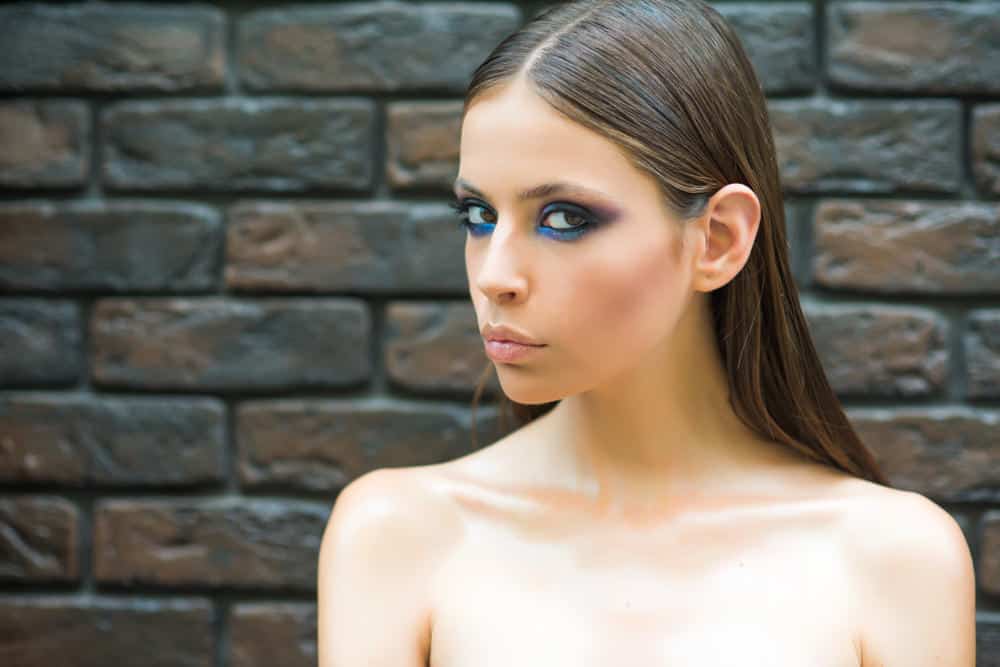 If you have dry hair, you wish for oily hair.
If you have oily hair, you wish it were drier.
The grass is always greener, right?
Here's a novel idea. Why not buy shampoo that's formulated for oily hair but won't dry it out. BOOM! That's what this is all about.
Below we set out 5 terrific shampoos for oily hair. Check them out.
1. Shampoo for oily hair and oily scalp by Maple Holistics
One of the most popular and natural products on our list of the best shampoo for oily hair, this shampoo deserves first place for its high popularity, its natural ingredients, and because it is one of the most environmentally friendly products to use, not just for oily hair or scalps. Many of us agree that the rosemary oil, cypress oil, jojoba oil, and peach kernel oil combination is the best feature because it treats and prevents oily hair, strengthens, and hydrates hair as well.
All Maple Holistics products are made in the USA, contain natural ingredients, are cruelty and sulfate-free, and they are safe enough for people with color treated hair to use. They also make facemask, bath soaks, skin care, and more.
Pros
All natural ingredients
Highly popular
Has multiple uses
Cons
Very little long-term results
May smell strongly
Many of us customers who have been using this shampoo stress that as long as the instructions are followed, our hair stays less oily and greasy for up to 3 or 4 days, especially for those whose hair usually becomes greasy after only a few hours.
2. Neutrogena Anti-Residue Shampoo
Despite being the smallest product, 6 ounces, when comparing it to others both on this list and not, this anti-residue shampoo only needs to be used once a week and still will leave us with clean, healthy, and non-oily hair. It is specifically designed to remove the residue that most other shampoos and conditioners, as well as hard water, leave behind that makes hair greasy.
Around since 1930, Neutrogena has been one of the most recommended and popular skin and beauty brands used today. They thrive on the fact that they do not do any product testing on animals, except when required by law, and they are actively seeking animal testing alternatives.
Pros
Works on many hair types (curly, flat, etc.)
Very Popular
Protects hair from several different product residues
Cons
There are several customer comments saying that the smell can be a little bothering for those who are highly sensitive to the smell, but it does not linger for long after use.
3. Suave Essentials/Naturals Shampoo
Suave Essentials, formerly known as Suave Naturals, is one of the most common hypoallergenic shampoos that are in most stores and easily found online. There are also one of the biggest products, a single bottle usually holding 22.5 ounces of shampoo.
Suave has over a hundred different beauty care products for kids, men, and women alike for over 8 decades now. We have seen that they distribute most of their products to discount stores and have a variety of shampoos, lotions, deodorants, soaps, and other hair care products. Their Suave Promise is an example of how the company cares about the opinions of their customers, guaranteeing full satisfaction on every product or we get a free product replacement or our money back.
Pros
Several different scents
Larger bottles
Gentle on different hair types
Cons
Certain scents are more difficult to find online
Can dry hair out more
Many of us customers agree that it is usually more common for these bottles to be much cheaper in stores than online. That and it sometimes needs to be used more than other products do.
4. Paul Mitchell Shampoo Three
This shampoo may be one of the most beneficial for those of us who like to swim in a chlorine pool on a regular or semi-regular basis or for those of us who do not have quality shower water. It not only cleans hair, but it also removes chlorine, iron, and minerals that dirty and harm hair and the scalp. It also strengthens the hair and helps to reduce the future buildup of those harmful factors.
Although they are one of the younger companies, Paul Mitchell never has tested any of their products on animals in the 35 years since their founding, and they publicly stand up against it as well. They are known for having professional hair salon grade products and being actively engaged in many different charities.
Pros
Treats hair with chemical and mineral damage
Strengthens and keeps hair clean
Cons
Several customers say that while it does work relatively well, especially for excessive swimmers, it can be too strong for those with thin or weak hair.
5. TRESemme Shampoo
Possibly one of the cheapest and most known products and brands, TRESemme shampoo is nearly just as common to find in stores, like Suave Essentials/Naturals, and online too. This is probably one of the best shampoos for those of us with colored hair, both natural and unnatural colors.
TRESemme has been used in hundreds if not thousands of hair salons around the world for several decades now. The products are easily found online and in supermarkets and pharmacies.
Pros
Gentle and moisturizing
Cleans, shines, and repairs hair
Popular for those who have colored hair
Cons
Not as high quality as other products
Here is a link to it on Amazon.
Several customers say that the shampoo does dry out hair, especially if used often, and others say that the bottle is difficult to hold because it is large.
5 Shampoo Options for Oily Hair
6. Paul Mitchell Tea Tree Special Shampoo
This is yet another one of Paul Mitchel's shampoos that is worthy of being on this list. This shampoo will cleanse each and every strand, leaving you with shiny, oil-free hair. Tea tree oil is well known for its antibacterial properties and effectiveness towards combating oil, while peppermint is known for increasing blood circulation. The peppermint in this shampoo causes a cooling sensation which will invigorate your scalp. The peppermint works in combination with the tea tree oil to soothe your scalp and remove impurities, while the lavender will leave your hair smelling nice and fresh. This shampoo will definitely rid your hair of excess oil, and it is suitable for all hair types. At $14 for a 10.14 oz bottle, this is an affordable option for those dealing with oily hair.
Paul Mitchell has been providing high-quality hair products for nearly 40 years, making it a popular brand in the beauty industry. All of its products are cruelty-free, and the company even has its own beauty schools around the country to train the next generation of hair stylists. They were even the first professional beauty company that didn't conduct animal testing. Their mission is to help the world against tampered products and to stand up against animal testing.
Pros
Safe for color-treated hair
Thoroughly removes oil
Vegan
Paraben-free
Cons
May dry out your hair
Contains sulfates
You can purchase this shampoo directly from Paul Mitchell's website.
Some reviewers mentioned that this product left their hair a bit too dry. Other reviewers suggest that this shampoo be used as a clarifying shampoo rather than as an everyday shampoo.
7. Davines Solu Shampoo
This is a clarifying shampoo that is guaranteed to wash away oil, residue, and product build-up. This product will deep clean your hair, leaving it oil-free, bouncy, and full of life. The main ingredient, Valtellina Buckwheat Extract, contains antioxidants, proteins, minerals, and amino acids which will improve the health and condition of your hair. Panthenol, another ingredient found in this shampoo, will increase the elasticity of your hair and add hydration and shine. Due to the fact that this is a clarifying shampoo, it is best used once to twice per week.
Davines was founded in Italy and has been around for 36 years. They started out as a research laboratory before finally starting their own line of beauty products. They are a family-run business that focuses on making sustainable products that are environmentally friendly, and all of their products are made in Parma, Italy. In addition, they are a certified B Corporation. Their mission is to improve the quality of beauty professionals' work.
Pros
Deep cleans hair
Sulfate-free
Paraben-free
Cons
Pricy
Can dry your hair if used too often
You can buy this shampoo on their website.
Some people have mentioned that this product can be a bit harsh and that it is not suitable for color-treated hair. Also, since this product is sulfate-free, you may have to use more product to thoroughly wash your hair since it won't lather as much compared to other shampoos.
8. Christophe Robin Purifying Shampoo with Jujube Bark Extract
This is a gel-like balancing shampoo that targets a wide range of concerns. Jujube Bark Extract directly targets the roots to eliminate sebum while Cherry Flower Extract moisturizes the hair and soothes the scalp. Jujube Bark Extract also helps eliminate dandruff for a healthier scalp. Itchiness and irritation are reduced with the use of this shampoo, and this product does a good job at removing excess oil without stripping your hair of its moisture. With regular use, this shampoo will help improve the condition of your hair and rebalance your scalp. It is suitable for fine, medium, and thick textures as well as straight, wavy, and curly hair types. If you're environmentally conscious, fear not; the packaging is recyclable.
Christophe Robin's products contain natural active ingredients, and all products from this brand are silicone, paraben, oxidant, phthalates, and sodium laureth sulfate free (with the exception of a purifying scrub). Based in Paris, Christophe Robin started his own line of beauty products in 1999 with a focus on color-treated hair and sensitive scalps. Christophe Robin started his career in the beauty industry when he was just 15 years old through an apprenticeship at a Bar-sur-Aube salon. He moved to Paris at 18 to work for Jean-Louis David. It was at that time when he started coloring celebrities' hairs, and the rest is history.
Pros
Safe for color-treated hair
Treats various concerns
Paraben-free
Cruelty-free
Mineral oil free
Vegan
Cons
Expensive
You can purchase this shampoo on their website.
Several reviewers have said that this product did not remove their hair's excess oil, while others mentioned that it did nothing to alleviate their dandruff and itchiness.
9. L'Oréal Paris Elvive Extraordinary Clay Shampoo
This is an extremely affordable shampoo that combats oily roots while hydrating dry ends. This product consists of three different clays that work to remove oil, and the company claims that it keeps oil at bay for up to 48 hours. This shampoo also contains salicylic acid which helps eliminate dandruff and prevent oil buildup. Salicylic acid will also help unclog hair follicles and promote healthier hair growth while also treating other common scalp conditions such as itchiness. It can be used more frequently than other oil-controlling shampoos because it also promotes hydration for your hair. If you're looking for an affordable shampoo to control oily hair without drying out your ends, this could be a great option for you. It is suitable for all hair types. At $4.99 for a 12.6 oz bottle, it's practically a steal.
L'Oréal Paris has become one of the biggest, well-known brands in the beauty industry. Based in Paris, France, the company was founded in 1909 by Eugène Schueller. It has since acquired other major brands such as Lancome, Garnier, La Roche-Posay, and Helena Rubinstein. L'Oréal is committed to sustainable development and is part of the "World Business Council for Sustainable Development." The company has also joined the United Nations Global Compact. Its mission is to provide women, men, and children with effective, affordable beauty products. This brand is also a strong supporter of adversity in beauty. It supports various causes such as Women in Need and Women of Worth.
Pros
Effective at controlling oil
Paraben-free
Safe for color-treated hair
Affordable
Cons
Contains sulfates
Not as high quality
You can purchase this shampoo on L'oreal Paris' website.
Though this product has mostly positive reviews, there are a few comments from people saying that they developed dandruff after using this shampoo.
10. Bumble and Bumble Sunday Shampoo
This clarifying shampoo will wash away oil, impurities, and product buildup to leave your hair clean and revitalized. If you suffer from very oily hair, this product will help deep clean your roots to effectively eliminate oil. The key ingredients include Ginseng Root Extract, Rosemary Leaf Extract, and Sage Leaf Extract. These ingredients work to clean and stimulate the scalp while providing antimicrobial and anti-inflammatory benefits. It is meant to be used only once per week, so it's perfect if you don't wash your hair too often or if you simply want to use a different shampoo once in a while. This shampoo is also meant to help detoxify your hair from the use of multiple beauty products such as hairsprays and gels. If you're someone who has oily hair and/or frequently uses hair styling products, then this may just be the perfect shampoo for you. It is suitable for straight, wavy, curly, coiled, and tightly coiled hair types.
Bumble and Bumble is a cruelty-free brand meaning they never test on animals. They got their start in New York City in 1977 when they opened their first salon, and they even have their own beauty schools to train emerging hair stylists. They opened Bumble and Bumble University in 2002, and they offer a variety of courses such as styling, cutting, commerce, management, networking, and social media skills. Their mission is to become the best hair care company in the industry.
Pros
Deep cleanses
Paraben-free
Mineral oil free
Cruelty-free
Detoxifies
Cons
Not suitable for color-treated hair
Expensive
A few customers have said that they didn't notice a drastic difference after using this shampoo; they said it works as well as any other.
You can buy this shampoo on Bumble and Bumble's website.
11. A great dry shampoo for oily hair
We're tossing in a bonus here since dry shampoo is super popular. If you have oily hair, which dry shampoo should you get?
Based on our research, Beauty by Earth's dry shampoo is very popular and extremely well received as a dry shampoo for oily hair.
For starters, it contains only organic, natural ingredients that effectively clean without damaging your hair or ruining any color work you had done.