Keep your dreads clean and healthy by using the best shampoo options that are perfect for dread heads. Taking care of your dreads can be quite a challenge, but it gets easier with the right shampoo.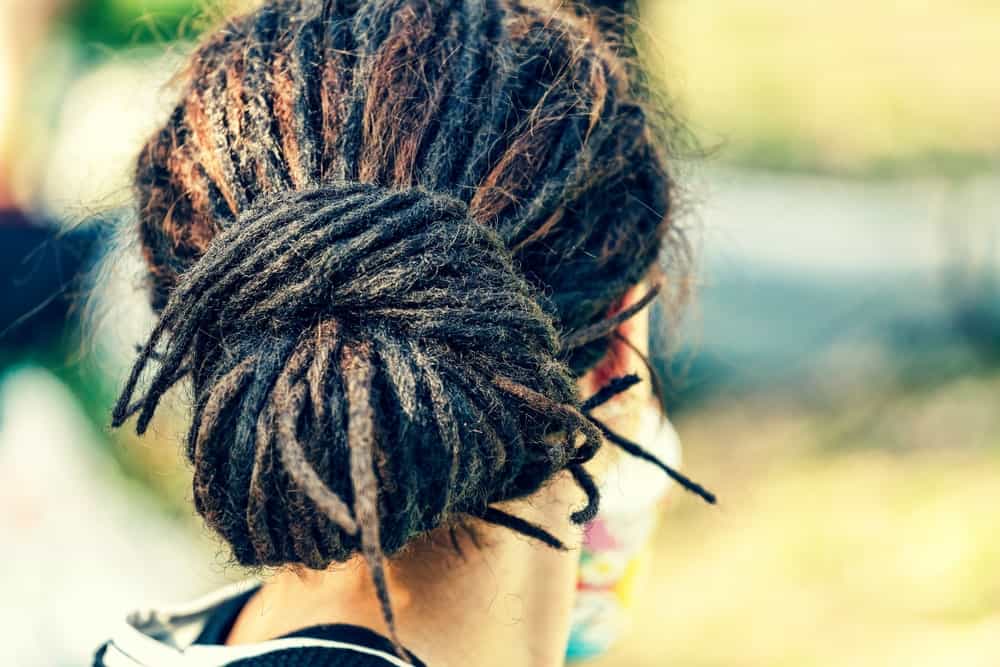 Dreadlocks originated as a form of silent protest by the Mau Mau against white colonialists in Kenya. Bob Marley adopted this style since he was an adherent of the Rastafarian religion and in doing so popularized this hairstyle and made it mainstream. This iconic hairstyle has now been embraced by many cultures and people. If you keep this hairstyle, then you should shampoo regularly with sulfate-free and residue-free shampoo that contains other emollients to nourish and soften the hair and scalp.
Keeping dreadlocks entails certain challenges. With normal hairstyles, your hair is free to fall out and take their residues with them as they fall. This cannot happen with dreadlocks because they don't fall out and you can't brush them either. So residues can accumulate with the wrong shampoo. The commercial shampoo has carcinogenic residues that can get trapped in your hair which is bad news. That will cause dreads to mold which is terrible. Another disadvantage is that residues lubricate your hair so they won't lock in tightly.
As with ordinary hairstyles, it is just as important to wash and rinse your dreadlocks regularly. But you will need specially formulated shampoo that is residue-free. You should use special dreadlock shampoo at least once every three days. This will minimize itching and irritation, help your dreads to lock up quickly and make them smell really good.
1. Dread Head Lock Soap
The Dreadlock Soap is a really great product because it doesn't leave any residue behind that will hamper the dreading process. This product has gentle and health promoting ingredients that will lock, tighten and mature your locks as fast as possible. It is different because it employs surfactants derived from 100 percent organic coconuts. This is one of the really great breakthroughs in hair cleaning since the introduction of the lye. These surfactants do a great job to clean your precious locks and to massage and nourish your scalp as well. They also require less water than other methods. This special cleaning formula contains no animal products whatsoever and is 100 percent vegan-friendly.
The very safe product formula means that little lather will be initially formed when you start washing. But don't worry, the lather will come much later- when your hair is cleaned. So you will have to wash and rinse twice if your hair are particularly oily. The soap does an excellent job in removing excess oil and debris from the scalp
2. Taliah Waajid Total Body Black Earth Shampoo & Herbal Conditioner
Click image for more info
This product has been formulated by Dr. Talia Waajid, the world famous hair care specialist and cosmetologist. She founded the World Natural Health and Beauty Show.
The shampoo will work up luxuriant rich lather that will soften your hair in addition to cleaning them thoroughly. It has a completely natural formula of antibacterial ingredients that will minimize itching and irritation. You will be surprised by the difference in your hair after your very first wash. And that's not at all surprising considering that Dr. Talia has over two and a half decades of hands-on experience in hair care with a special focus on dreadlocks and braided hair. The natural ingredients are a complete solution for the whole spectrum of your dreadlock needs- manageability, softness, quick setting of locks and hair growth. This is a bestselling ultra-premium product for dreadlock care.
There is no need to worry about artificial colors or fragrances. The beautiful colors and sublime fragrances are derived from fruit juices and extracts. It has never been tested on animals and is cruelty-free.
This nourishing formula is ideal for processed, damaged and dry hair. Use it regularly for best results. Follow up with conditioner after applying and rinsing the shampoo.
Several natural ingredients make this shampoo a great choice for your hair. It includes Rosemary extract, yarrow root extract, wheat germ, olive oil, black seed oil extract, vitamin E, silk amino acids, salt, natural fragrances, and sage extract.
3. Jamaican Mango and Lime Tingle Shampoo
his is an extremely popular product for all the right reasons. It has been formulated with the very best natural ingredients. It contains Smooth Moisture® Coconut Milk and Honey. These ingredients nurture the hair and scalp thoroughly. As expected it is sulfate-free. This shampoo is perfectly suitable for all types of locks, twists, and curls. This moisturizing formula also contains hydrating hibiscus to soften and moisturize your strands. It will efficiently cleanse excessive oil, debris, and residue on the scalp but will not strip your hair from their natural oils. Let your locks shine brilliantly with this shampoo.
Honey is great for alleviating hair breakage which in addition to hair loss can also impede growth. The rich antioxidant content protects against the damaging effects of the environment. Honey also strengthens the root to stabilize hair follicles. Sunflower oil is naturally high in vitamin E to promote healthy hair growth. It makes a great moisturizer since it is naturally high in several vitamins and minerals.
Hibiscus extract promotes hair growth, arrests hair fall and split ends, conditions the core of the hair shaft and is wonderful for stopping premature graying of hair. It also controls itching and has strong anti-dandruff properties.
Coconut oil has a legendary ability to promote hair growth, prevent dandruff, impart brilliant gloss and prevent hair loss, breakage and split ends.
4. Dollylocks Nag Champa Liquid Shampoo
Dollylocks makes awesome products for dreadlocks. The liquid shampoo comes with the exotic and earthy fragrance of the nag champa floral extract that will soothe you and lift your spirits. This residue-free product is made from pure organic coconut and botanicals. It is pH balanced and hypoallergenic. This stimulating and rich shampoo will leave your dreadlocks and scalp squeaky clean. The oil mixture is very close to our very own sebum (natural oil) and therefore protective for our hair and scalp. The antibacterial and antiviral properties of the blend prevent the buildup of dandruff, flakey or dry scalp and other similar issues. Natural ingredients include olive oil, castor bean oil, almond oil, and grapefruit seed extract.
5. Trader Joe's Tea Tree Tingle Shampoo
Click image for more info
This product has seen a particularly good response from folks sporting dreadlocks. With such a long list of natural ingredients, it's no wonder that this product is a hot favorite among dreadlock fans. The natural ingredients include grape seed extract, vitamin E, soybean protein, horsetail oil, mallow yarrow oil, coltsfoot leaf, lavender, clary, chamomile, birch leaf oil, thyme oil, nettle oil, rosemary oil, eucalyptus oil, peppermint oil, and tea tree oil. With such a stellar list of all-natural and all-star ingredients, this product will remain a leading choice in dreadlock hair care.
6. California Baby Tea Tree and Lavender Shampoo
It is one of the gentlest products out there and is therefore suitable for even sensitive individuals. To create lather the formula incorporates organic soapbark. The fragrances are comprised purely of organic essential oils. No sight of synthetic scents. French lavender has been added for its calming soothing effects and tea tree oil is the perfect solution for sensitive scalps. This is great for dreadlock fans since their scalp can become sensitive.
7. DreadsUK – Liquid Dreadlocks Shampoo
This super-pure product is a premium dreadlock solution from the UK. It is guaranteed residue-free. Additionally, it is deeply purifying- it removes over 90 percent of the residue left by nasty commercial shampoos meaning that this is a must-have if you want to kick start your dreadlock experience. It is not liquid soap. Instead, it is a pH balanced product. It is great for tightening dreadlocks, lowering frizz to virtually zero, is suitable for even sensitive scalps and can be used for all types of dreadlocks. It is synthetic-fragrance-free and cruelty-free.
8. Alaffia African Black Soap
With this product, you can have the pleasure of treating your dreadlocks to a premium product and also enjoy the privilege of empowering West African communities because many ingredients come from there. The shea butter and wild mint make it suitable for almost all skin types. It is vegan-friendly since it has no animal ingredients, it is cruelty-free and paraben-free as well.
This exotic soap is made from a centuries-old West African formula that combines palm oil and shea butter. Its Yoruba name is 'osse dudu' where 'dudu' means black. That's because the soap is cooked until it resembles charcoal. Cultures of West Africa prize this recipe for its cleansing and detoxifying properties. This truly is Black Gold from Africa. Try it to believe it.
9. Shea Moisture Clarifying Shampoo
This exquisite product contains sacha inchi oil which is a very rich source of omegas 3, 6 and 9. It includes Rose of Jericho extract and certified organic shea butter to remedy damaged distressed hair. It also includes other natural ingredients: quinoa seed extract, tea tree leaf oil, birola sebifera nut oil, broccoli seed oil, aloe barbadensis leaf juice, and cocoa seed butter. You simply cannot go wrong with such an outstanding list of the finest hair care ingredients.
Sacha inchi oil is a wonder liquid from the Inca peanut which grows deep within the remote jungles of South America. It has been a traditional remedy for beauty and medicine. It is very rich in protein, omega 3s and 9s and vitamins. This is a truly spectacular superfood. It conditions the hair by locking in moisture and relieves scalp conditions like psoriasis and eczema. A must-have for dreadlock hair care.
10. Dread Empire Shampoo
Click image for more info
The coconut and plant-based product will cleanse and moisturize your hair and scalp and free your locks from oily residue to allow then to tighten well and tighten fast. It is very suitable for allergic people because it is completely free from fragrances, essential oils, and additives. It is organic and sulfate-free.
The great thing about this product is the minimalist, barebone list of ingredients. The main ingredient is coconut oil derivative which has superb hair care properties, especially for your dreadlocks. This product derives efficacy from unmatched simplicity.