Growing and maintaining long hair can be challenging especially if you are using hair products that are more damaging than nourishing. Discover the best shampoos in the market that are perfect for growing and maintaining your hair especially when they're long.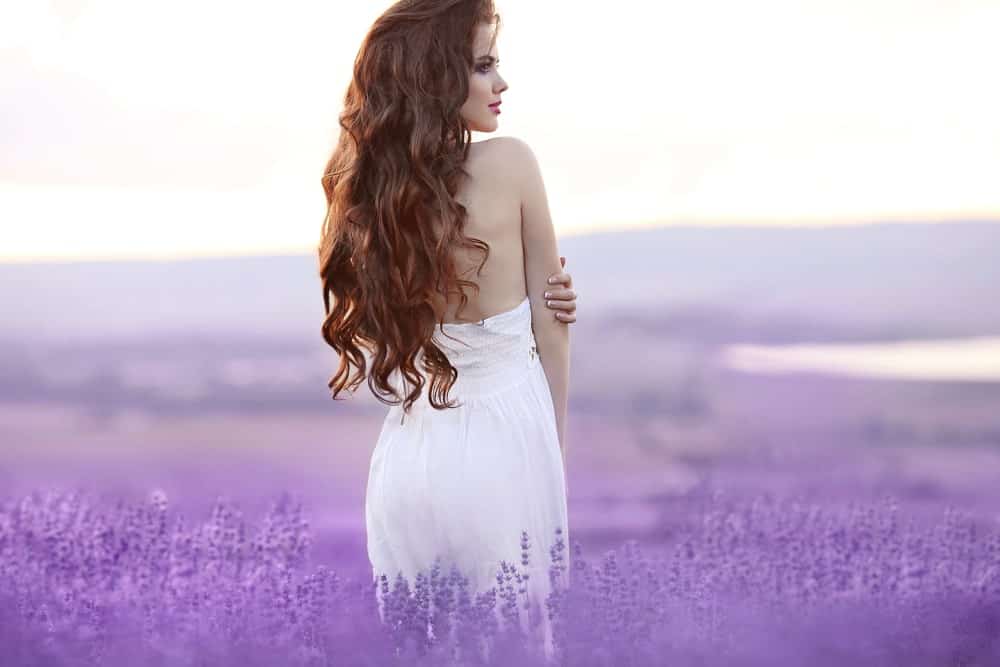 Every shampoo is designed for a certain type of hair, and it works to make sure that the hair remains in the best shape possible. There are shampoos for frizzy, dry, curly, damaged, and many other types of hair. However, it doesn't just end there. The texture is not the only thing shampoo manufacturers address when they are inventing new formulas. There are many shampoos based on the health of the hair and encourage hair growth.
It doesn't matter if your hair naturally grows slowly or you need to grow a certain amount in less time, you will definitely find a shampoo to assist you in the process. If you attempt to grow your hair really fast, it can cause dry and damaged hair if not taken care of the right way. There are some premium products that can help you grow lustrous, long hair which remains healthy despite the length.
Dae Long Hair Growth Shampoo
Dae Long Hair Growth Shampoo is designed with natural ingredients that eliminate the risk of damage. Synthetic materials may increase the length of your hair, but it can end up causing irritation and breakage, which is why it is better to avoid products that contain harmful ingredients. The Dae shampoo uses the extracts of organic ingredients and blends them for a really special product that will sustain your hair growth.
You will be able to spot the difference in just 2 weeks if you start consistently using the shampoo. You will soon fall in love with the hair length since it will begin to increase in no time at all. The shampoo is really popular because it actually improves the health of the hair. It contains the necessary nutrients that sustain quick hair growth and give your hair a beautiful, lustrous shine. This also ensures that you won't experience any hair loss or split ends that make your hair have low volume and bounce.
It encourages hair growth by removing the oiliness from the follicles on your hair. The oiliness actually clogs the surface which prevents new hair from coming to the surface. This allows fuller and thicker hair to emerge, resulting in increased volume and hair growth. It's perfect for both men and women who want longer, healthier hair.
Rapunzel Hair Growth Shampoo
A shampoo aptly named Rapunzel will definitely do the job when it comes to making your hair grow to your desired length. It only uses extracts of natural, safe ingredients, which include the likes of rosemary, olive oil, tea tree oil, cilantro, jojoba, asparagus, chamomile, oregano, and borage. These extracts are popular for speeding up hair growth, and together they work to encourage great hair health. They nourish the hair gently so that no harsh chemicals can harm your hair.
The shampoo is considered as one of the best shampoos for long hair since it makes them shinier, smoother, and stronger. Using the shampoo consistently will ensure that your hair stays strong and thick. The natural herbs and spices in the shampoo also have a really delectable, distinct fragrance which leaves your hair smelling pleasant, clean, and fresh all day long. During the shower, the sublime scent also soothes and relaxes users, leaving you feeling rejuvenated and fresh.
The Rapunzel shampoo has great consistency and a silky lather that makes it easier to clean. The foam doesn't dry the scalp but ensures that it washes out easily and cleans the follicles thoroughly.
NOURISH Beauté Vitamins Hair Growth Shampoo
Click image for more info
Hair loss and breakage are two of the most common problems among people with long hair. This is because long hair demands a lot of nutrients and breaks quite easily. The NOURISH Beauté Vitamins Hair Growth Shampoo contains all the important minerals and vitamins to increase hair health. It is the best shampoo to combat female hormonal imbalance, male pattern baldness, thyroid symptoms, alopecia, and other common problems that come with hair breakage and hair fall.
It is designed to nourish the follicles so that the roots of the hair are strong. This prevents them from easily breaking and encourages growth. The DHT blocker, coconut oil, castor oil, Biotin, and Procapil are time-tested botanicals that can help clean the scalp. The Procapil prevents aging of the hair follicle and the Biotin is has a high Vitamin B contain that ensure thicker, stronger hair. They also increase the rate of follicle metabolism to ensure that the pH levels of the shampoo are perfect to sustain healthy hair growth. The fatty acids in the formula provide moisture, shine, and volume that nourish the scalp and prevent fungal buildup. This leaves your hair looking smooth, silky, and shiny.
SheaMoisture Jamaican Black Castor Oil Shampoo
Continuous salon treatments and heat styling can actually be dangerous to the hair's health. However, without these services, it is hard to get your hair to look the way you want it to. The SheaMoisture Jamaican Shampoo uses castor oil to give your hair a lustrous shine and improve hair growth without any need for chemical treatments or expensive trips to the salon.
It targets frizzy curls by thickening the individual hair strands so that they have increased volume. It incorporates the benefits from organic ingredients with rice proteins so that the hair becomes smoother, resulting in silkier hair. The certified organic raw shea butter has high amounts of vitamins and is rich in fatty acids. This enhances the hydration levels of the scalp that promotes hair growth and healthy follicles.
The SheaMoisture Jamaican Shampoo is also a natural hair cleanser. It gently washes away the grime and dirt from the hair without stripping it of its natural oils. This ensures that a healthy pH level of the scalp is maintained. This reduces the risk of oiliness clogging the hair follicles and maintains the good health of the hair. The Jamaican Black Castor Oil also works to repair any damaged hair that you may have. These reparative properties ensure that your hair receives nourishment so that any dry or damaged hair is fixed from root up.
Mane'n Tail Herbal Gro Shampoo
The Mane'n Tail Herbal Gro Shampoo has been popular for years. It is a premium product that has been favored by people for many years. It is specially designed to ensure that people are able to grow their hair to the desired hair length they want. It ensures that the hair receives all the necessary nutrients they need to grow longer. The best organic herbs are used to ensure that you feel a difference in just a few days of consistent use. The Mane n' Tail is best for cleansing your hair through its silky lather foam and fast-acting oil removers.
The shampoo also ensures that your scalp is properly moisturized so that it looks shiny and silky. The blend of herbs also conditions the hair so that it stays healthy and strong. This ensures that there is low hair fall so that you have maximum volume.
Laritelle Organic Shampoo
The Laritelle Organic Shampoo is designed to promote new healthy hair and prevent any signs of hair loss. It nourishes the hair using natural ingredients like Argan oil and therapeutic hydrolats. These moisturize the scalp ensuring that there is no oiliness or clogged follicles. The formula also contains rosemary, clary sage, and palmarosa. It is nourishing for all types of hair including color-treated hair.
They are extremely gentle and kind to the hair and scalp so that no harsh chemicals damages the hair. The foam is creamy, rich, and sudsy, which allows for easy cleaning and washing. This removes all the grime and dirt from the hair, leaving you feeling fresh and rejuvenated.
2% Minoxidil Topical Solution for Hair Thinning and Loss
If you have any problems with hair loss or thinning hair then you can re-grow fuller hair with Women's Rogaine 2% Minoxidil Topical Solution. It is the best hair growth treatment that encourages quick hair growth and boosts the health of the scalp and hair. It is designed specifically for women and has been clinically proven to re-grow 25% more hair with consistent use. It boosts hair follicle activity and makes the hair healthier by improving hair protein production. This makes the hair stronger which in turn makes it more supple, soft, and silky.
It is a deep-acting solution which promotes treatment of the deepest layers of the scalp. This reactivates shrunken hair follicles and allows thick hair. The re-growth levels are really great since they ensure long-term volume instead of temporary plump hair on the outside like many other shampoos. This is the #1 dermatologist-recommended brand and is an ideal solution to hair loss, especially for women living in tropical regions.
It targets the early stages of hair thinning so that the hair re-grows into its natural form. You will be able to see results after just a few days of consistent use.
It is important to choose a product that is natural and organic especially when it comes to long hair. You need a sustainable and healthy way to increase your hair length. Taking risks with chemical products will never be fruitful since they can damage your hair causing breakage. Understanding that ingredients can have a huge effect on the health of your hair can change the game.