If you have wavy hair, protect and enhance it with the right shampoo for wavy hair. Here are 10 top picks for shampoo options for wavy hair.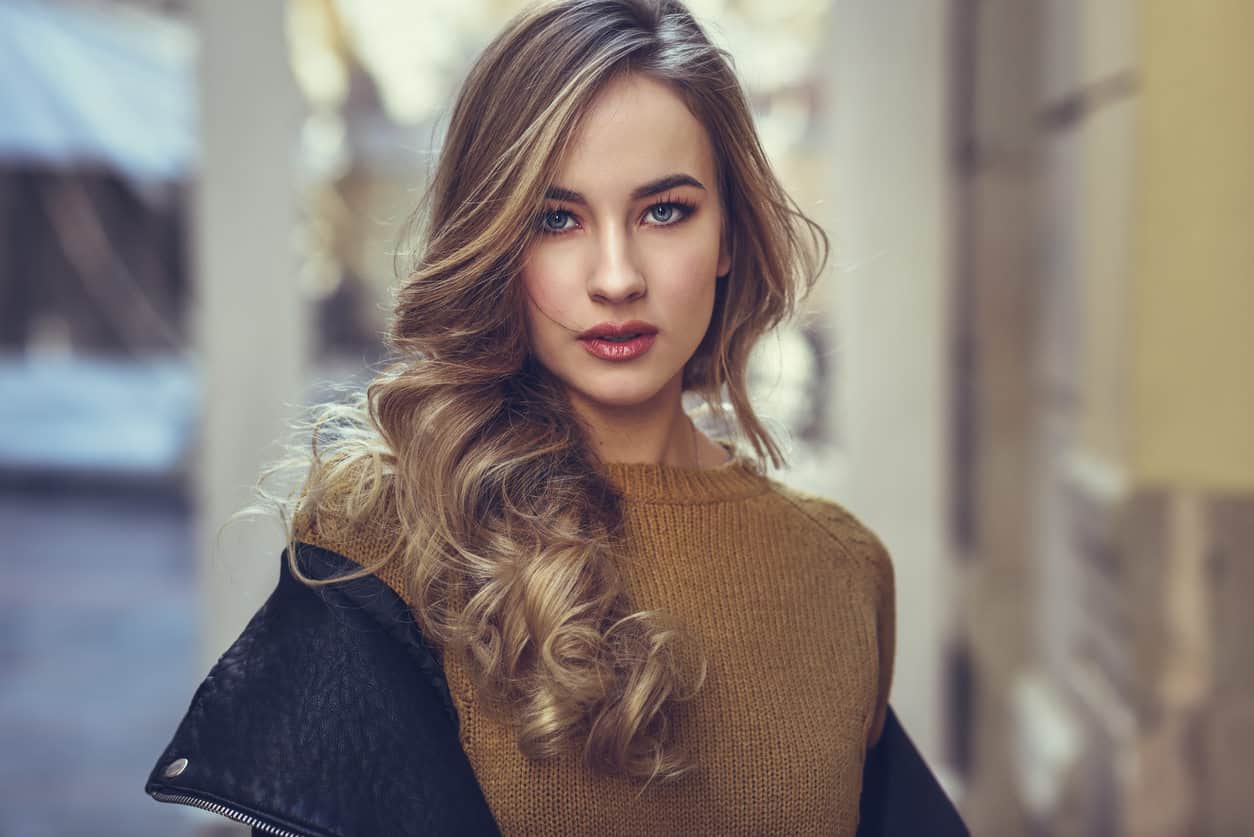 Wavy hair is absolutely gorgeous, attractive, dazzling, and flamboyant at the same time. The luxurious shine that they reflect when you are out there in the sun make them look so bright and vibrant that you cannot help but just stare in awe!
Imagine yourself running on the beach with your wavy hair dancing like the waves and everyone looking at them. You are probably not that surprised when people compliment your glorious, beachy wavy hair, because you have already heard a million praises that make your dreamy hair your most striking and beautiful asset.
Your hair is a part of your personality, and your hair texture is what enhances it.
The grand endowment of wavy hair puts a lot of responsibility on your shoulders. You must take care of the elegant gift by nurturing it with the best of the best products.
Let's start with the ten best shampoo options for your super wavy and lustrous hair that will make sure you never lose their waves.
Take a peek, and be able to toss your lovely hair with 100% confidence and zero fear.
1. NOT YOUR MOTHER'S NATURALS TAHITIAN GARDENIA FLOWER & MANGO BUTTER CURL DEFINING SHAMPOO, $7
This shampoo smells as tropical as its name and packaging suggests. With a flowery, fruity, and buttery combination, this shampoo comes at an affordable price, and will not exceed your budget.
If you want to maintain your waves, this shampoo is the best of its kind to preserve your natural waves. From gently cleansing your beautiful waves to making them look frizz-free, this shampoo will only add to your hair's natural waves.
2. KINKY CURLY COME CLEAN SHAMPOO, $12
Hard water does more damage to our hair than we think. We must take precautions to keep our skin and hair looking fresh and alive by choosing a shampoo that removes build up and restores balance that can often escape from your ravishing wavy hair. The Kinky Curly Come Clean Shampoo leaves your hair feeling clean, which is something not possible to achieve with other shampoos that require two to three coats before they really make your wavy hair gunk-free and bouncy.
This is a great shampoo for moisturizing your waves, and for styling them too. This shampoo works gently and amazingly to clean the scalp, moisturize it, and remove hard-water materials from your ravishing wavy hair.
3. BRIOGEO DON'T DESPAIR, REPAIR! SUPER MOISTURE SHAMPOO, $36
This shampoo puts an end to all feelings of despair by being super moisturizing and loving towards your fluffy and wavy hair. Having no sulfates, no silicones, and no parabens, this shampoo is super gentle for the hair and is fragrant-free too.
To add to all the nourishing power this shampoo contains, this formula has the hydrating benefits of a hair mask coupled with the cleansing benefits of a shampoo. When your thirsty hair will get a sip of this shampoo, they will experience an ultra-hydrating and foamy effect. Have your wavy locks free of buildup by choosing this shampoo.
4. KERASTASE NUTRITIVE BAIN OLEO-CURL CURL DEFINITION SHAMPOO, $22
Check Price
Treat your long waves with the power of Kerastase to make unruly hair more manageable. If you want to add more definition to your hair and are up for transforming it to its best shape, consider choosing this shampoo.
Use this shampoo if your waves are looking dull, dry, and frizzy. For amazing results, couple the shampoo up with its conditioner and give your waves a bath of an elegant, expensive, yet subtle scent. Invest in this shampoo and have your hair cleansed, silky, smooth, soft, supple and manageable, looking as fabulous as ever!
5. OGX QUENCHING COCONUT CURLS SHAMPOO, $8
Check Price
Your lovely waves need proper care and attention. What would be better for your stunning, wavy hair than drenching it in a nourishing shower of citrus oil and coconut oil with an added benefit of sweet honey that can enhance decadent spirals, boost natural softness, and tame frizz for luxurious, shiny, and bouncy waves. This moisturizing shampoo is suitable for everyday use, and is amazing for your wavy hair as it nourishes and tames down even super frizzy dry hair.
What makes it so rich and smooth is the nutritious coconut oil, which gives your beautiful wavy hair extra texture, shine, and bounce.
6. DEVACURL LOW-POO ORIGINAL MILD LATHER CLEANSER, $16
Check Price
If you are looking for hair products that are free of harsh chemicals, then choose DevaCurl's Low-Poo as it offers you more beauty by being on several low-harm lists for good reason.
DevaCurl's Low-Poo makes your beautiful waves feel clean by gently cleansing your hair and scalp without stripping it off its natural hair oil. A mild-lathering cleanser, which is formulated with chamomile, and is super hydrating for the scalp, DevaCurl's Low-Poo will soften your beautiful waves and make them appear supple.
7. SHEAMOISTURE COCONUT & HIBISCUS CURL & SHINE SHAMPOO , $7
Check Price
If you want deep cleansing for your hair, this shampoo, which is loaded with Hibiscus Flower Extract, is perfect for keeping your scalp clean and healthy. The gentle nature of the shampoo is ideal for your long and lustrous wavy hair, and makes sure it doesn't cause any kind of irritation. The luxuriance of the creamy coconut oil and raw Shea butter is perfect for keeping your gorgeous wavy hair soft and nourished.
If you have sensitiveness towards using chemicals, acidic, or artificial ingredients, this is the product for you. This shampoo is not just affordable, but is by far the best for your flamboyant waves. The Hibiscus Flower is famous for being rich in Vitamin C, which helps restore collagen, and strengthens, grows, and beautifies your hair.
This shampoo was formulated to encourage long and strong strands and prevent breakage. It gives your hair the nourishment and care of neem oil, silk protein, and coconut oil. It also restores the body and shine of your gorgeous wavy hair.
8. OUAI CURL SHAMPOO, $28
Check Price
You will love how this shampoo will make your waves bounce, while flaunting all the beauty they have been endowed with. This shampoo comes in a tall bottle for $28, and is worth every penny. If you want your wavy hair to feel light on your back and shoulder, choose this shampoo as it will not weigh down your beautiful hair, and will definitely moisturize your curly hair.
Formulated with Ouai's Smart Technology Complex, this shampoo is a light cleanser, which moisturizes and adds lift to your stunning locks of wavy hair.
9. AVEDA BE CURLY SHAMPOO, $22
Check Price
This shampoo really gives your waves a pump, and makes them look fluffy and bouncy. If you are worried that your hair will lose its shine and look lifeless overtime, this shampoo will help you immensely. It gently cleanses and fights off frizz, giving you a lustrous, soft, and silky experience with your beautiful wavy hair.
This shampoo gives off a citrus aroma, with certified organic bergamot, lime, lemon, orange, and other pure plant and flower essences.
Organic aloe blend and wheat protein make this shampoo ever more beneficial for wavy hair.
10. DEVACURL NO-POO, $44
Check Price
This shampoo protects your hair's natural oil that is very essential for your beautiful wavy hair. It doesn't lather, so do not panic while you're there in the shower. With this product, you would not have to shampoo often, as it will not strip the moisture off your scalp. You just have to massage it in, and let it sit for a couple of minutes. You can always add more water, massage again, and rinse.
What's so special about this shampoo is the fact that it is a non-lathering yet a moisturizing formula. It will definitely leave your hair bouncy and shiny with all its waves and flair. Moreover, it contains natural ingredients like wheat, grape seed oil, and hops, which means less chemicals and more beautiful long and wavy hair.