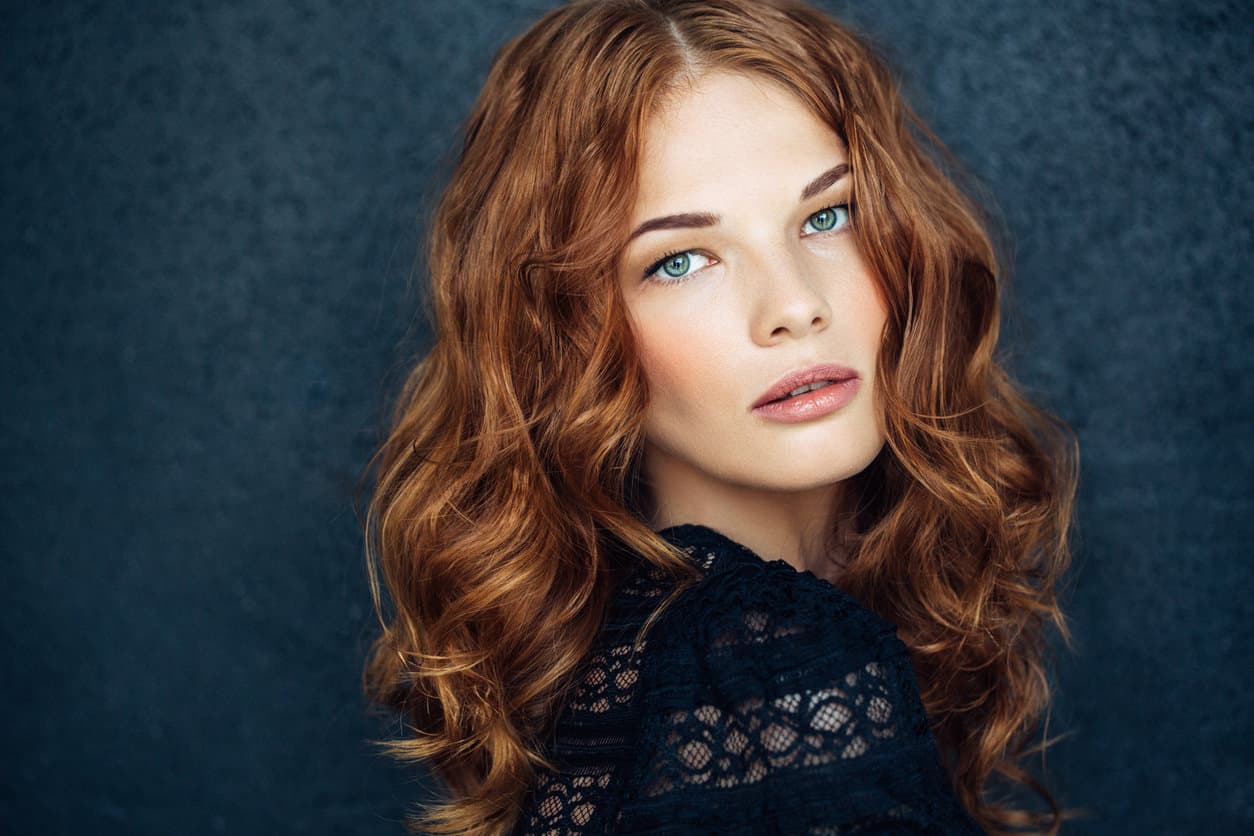 Throughout history, people have tended to have a love/hate relationship with red hair. While these brassy locks are treasured in some parts of the world, in other regions redheads are to be scorned and feared for their potentially deviant behavior.
Throughout time, redheads have shaped history, made their mark on society, and caused quite a stir. They have historically been some of the biggest change makers, rabble-rousers, and rebels. From Queen Elizabeth and King David to Joan of Arc and Mary Magdalene, it is reported that these historic icons sported tawny tresses while changing the world. Having red hair has been associated with certain characteristics and a uniqueness that is simply not present in a significant portion of the world population.
Red hair can vary in hue from light strawberry blonde to a deep rich auburn color, and with it comes some partner characteristics such as fair skin, light eye color, and signature freckles that make the overall look of those with red hair a one of a kind vision to behold.
Whatever your persuasion, the fact is that red hair is truly unique and special, as it occurs naturally in only 2 percent of the world population. This not only makes redheads more recognizable but truly unique in their individuality and expression.
Treasuring those lovely locks and taking care of them is something that must be done with care, as red hair is dramatically different than its many colored counterparts. With this vibrant hair comes some truly unique personality and physical characteristics as well. For instance:
The largest population of redheads is found in Scotland, at 13% of the total population being red haired
Redheads are more sensitive to pain, and may need more anesthesia for medical and dental procedures
Redheads will not go grey as they age; their vibrant locks will simply fade, then turn white
Redheads have fewer strands of hair on their heads than blondes, brunettes, and those with black hair
Great care has been taken to compile some of the best hair care products to care for these fiery tresses; here are some of our favorites, and how they beautify and protect your hair and keep it looking its best! Your search for the best shampoo for red hair has officially come to an end.
Kenra Professional Blow Dry Shampoo and Conditioner
We redheads know that blow drying our hair can take forever. Due to the thicker nature of our strands, drying and styling take much longer than we would like them to. Fortunately, with Kenra's amazing line of products, blow dry and style time are virtually cut in half, and your hair will shine like never before. Enjoy that extra time and make yourself a cuppa tea to celebrate!
Deep Steep Smoothing Shampoo And Conditioner
Deep Steep's claim to fame is that all of their products are 100% natural and organic. With the absence of harsh chemicals and stripping agents, your hair retains its natural moisture balance, adding to a smooth and sleek look that will last for hours. Added smoothness and shine will be yours to enjoy.
Suave Moroccan Infusion Shine Shampoo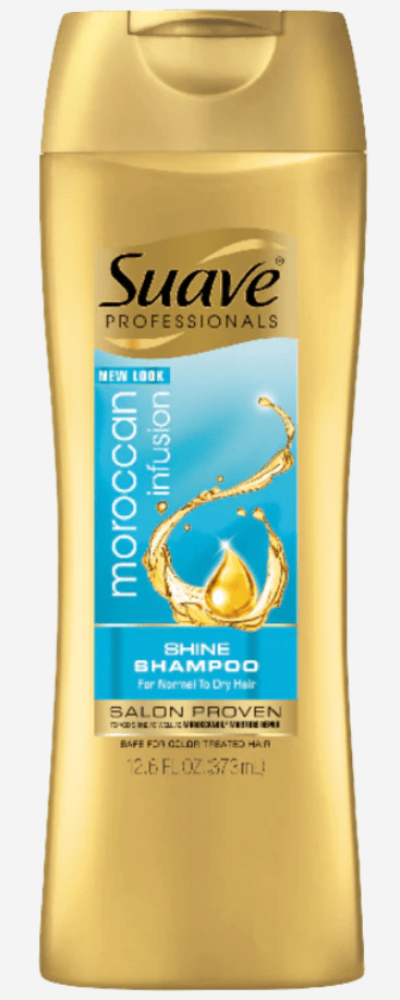 Source: Suave
Infused with Moroccan oil, this dynamic duo helps to seal in added moisture and shine while enhancing the natural color of your hair. Long-lasting moisture protects your hair against fraying, breaking, and split ends. The result? A long, luxurious set of tresses that will turn other heads as they admire yours.
Pureology Reviving Red Shampoo
This product line was designed specifically for us fiery maidens! Reviving Red is one of the first innovative color infusion products to hit the market, and it's on fire! With a natural blend of oils designed to enhance both color treated and naturally red hair, you'll be elated to know that all Pureology products are 100% vegan and environmentally friendly. Get ready for a pop of color explosion!
Bumble & Bumble Thickening Shampoo
Are you looking to add a bit of volume to your locks? Look no further–Bumble and Bumble products seal in moisture while they add volume and depth to your hair, fixing split ends and leaving you with thick, lustrous tresses.
Despite the strong reactions that red hair may evoke, it is something to be treasured and cared for. Cherish your cherry locks, protect them with these top-notch products, and watch heads turn in envy as you sashay and sizzle!