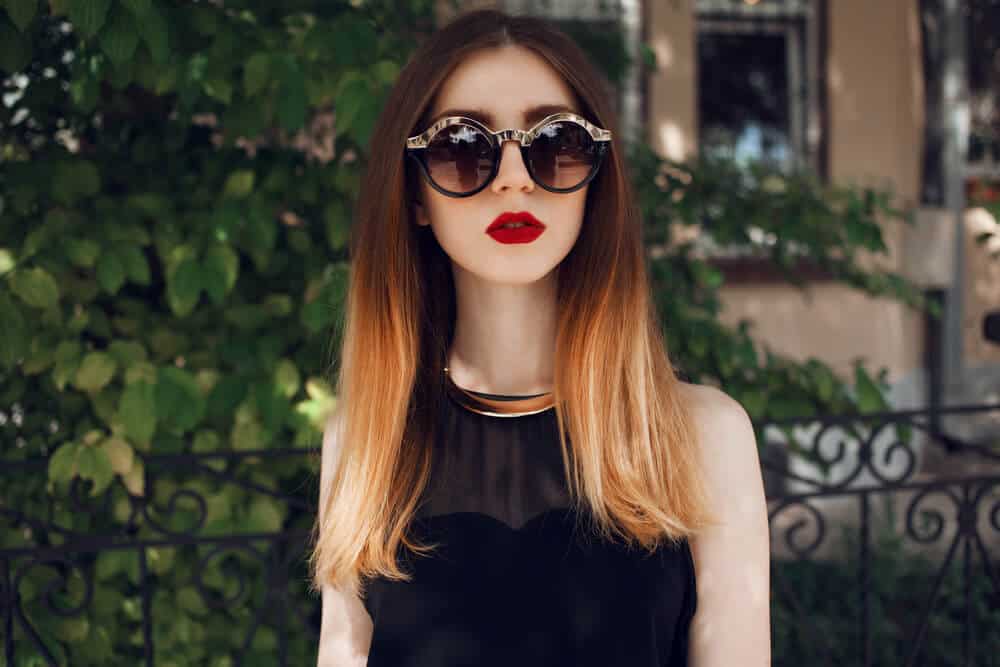 I remember learning shading techniques as a kid for coloring and drawing.  I loved drawing, even though I wasn't very good.
Shading isn't just for drawing, coloring, and painting. It's applied to hair coloring as well.  And that brings us to ombré hairstyles, which is applying a shades that gradual change along the length of the hair.
The shade starts darker at the roots and along with the hair it lightens.  The process uses balayage.
Below is our massive gallery of examples showcasing ombré hairstyles and coloring.
Soft Bronze Ombre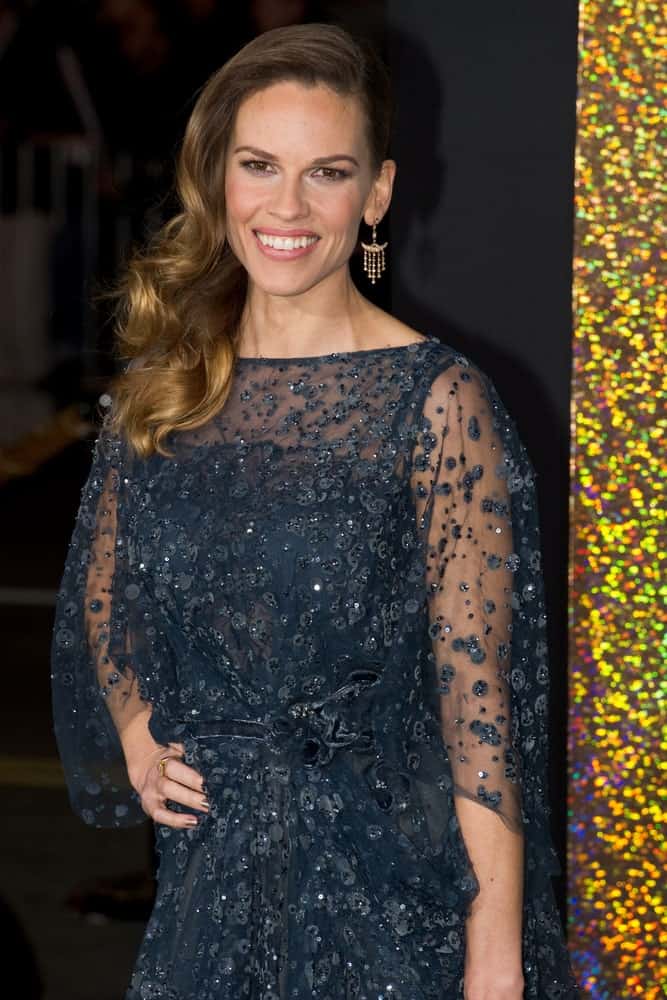 The beautiful and highly talented actress Hillary Swank shows us how to do your hair with soft and subtle tones. The bronze-gold ombre blended seamlessly into her darker roots and made her hair look more vibrant. These types of soft shades require low maintenance, yet add a unique dynamic.
Piece-y Colombre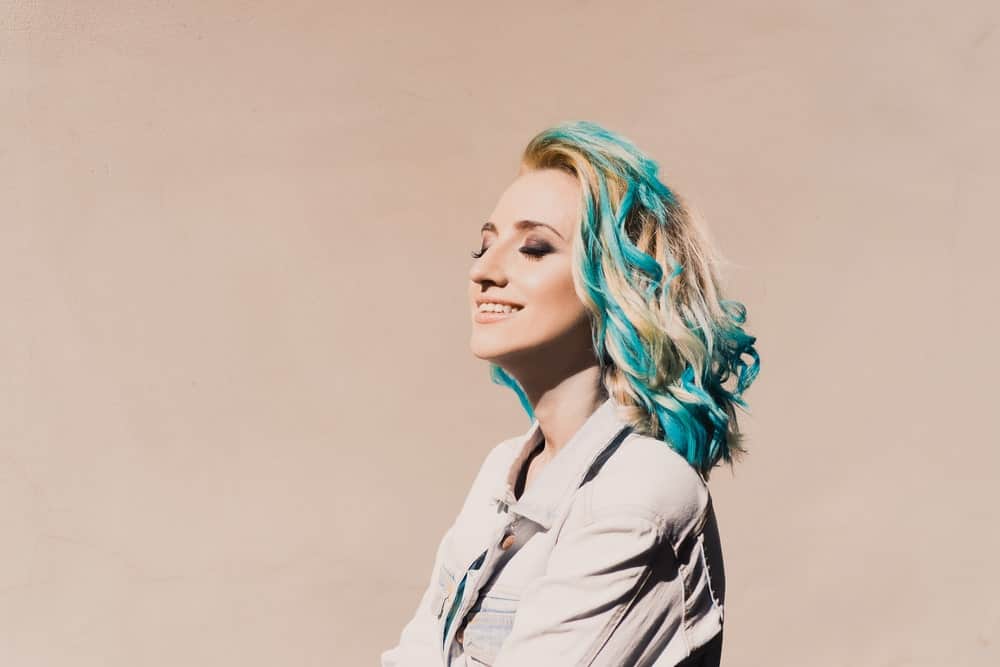 If you want to go for an unconventional, radical look, try a piece-y colombre. You can achieve the effect by asking your stylist to take sections of your hair and dye it in a dramatically different color, like aqua blue.
Brown & Blonde Reverse Ombre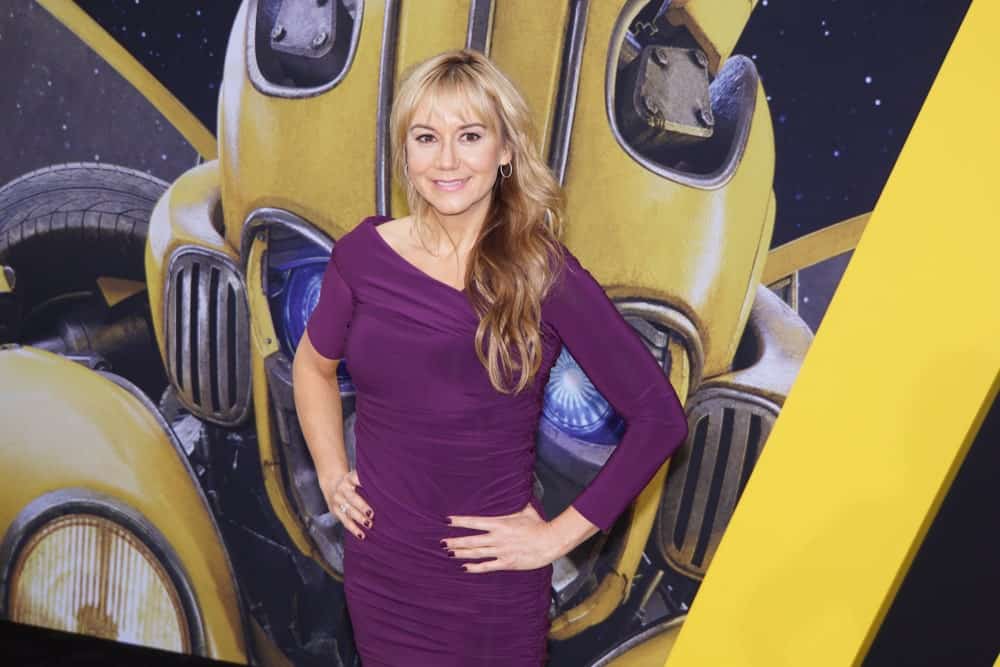 The "reverse ombre" looks transitions from a lighter color to a much darker color. Take a look at Megyn Price's beautiful dye job where she kept her hair a light blonde till the middle, which then transitioned to a warm antique brown.
Metallica Ombre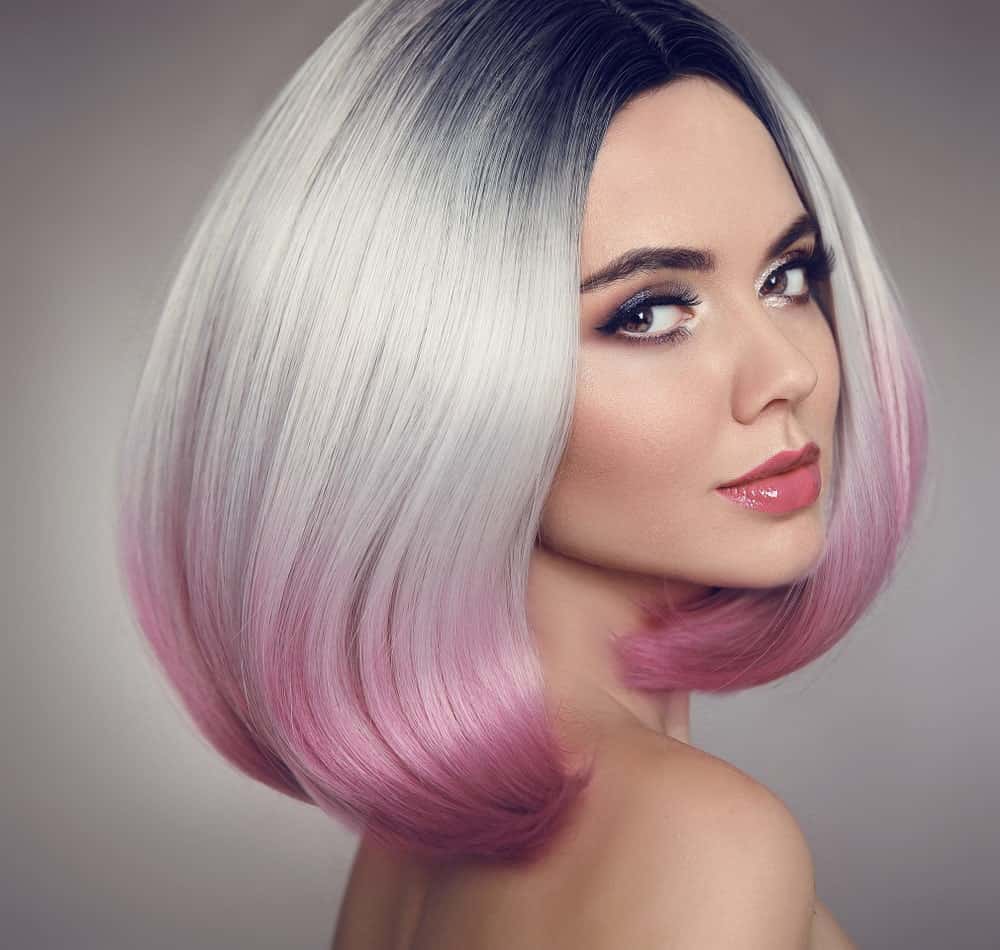 Jump onto the silver hair and colombre bandwagon. Give your hair a multi-toned metallic look by dyeing the top of your hair silver and transitioning it to metallic pink and purple colors. You can also choose other shades depending on your skin tone and color preferences.
Silver and Gold Ombre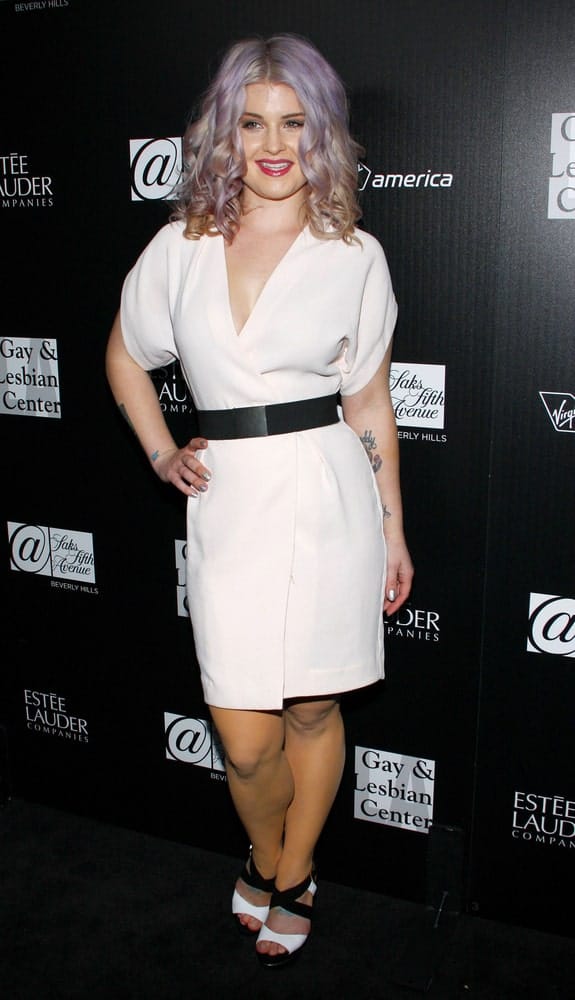 When it comes to creating cool, unique and eclectic hairstyles, The Osborne family definitely takes the cake. Years ago, before the silver-haired craze made its way to the masses; Kelly Osborne rocked the gray locks. The singer-songwriter dyed her hair a silvery-purple with just a hint of dark gold at the tips for dramatic contrast.
Click here for Kelly Osbourne's Hairstyles over the years
Candy Floss Ombre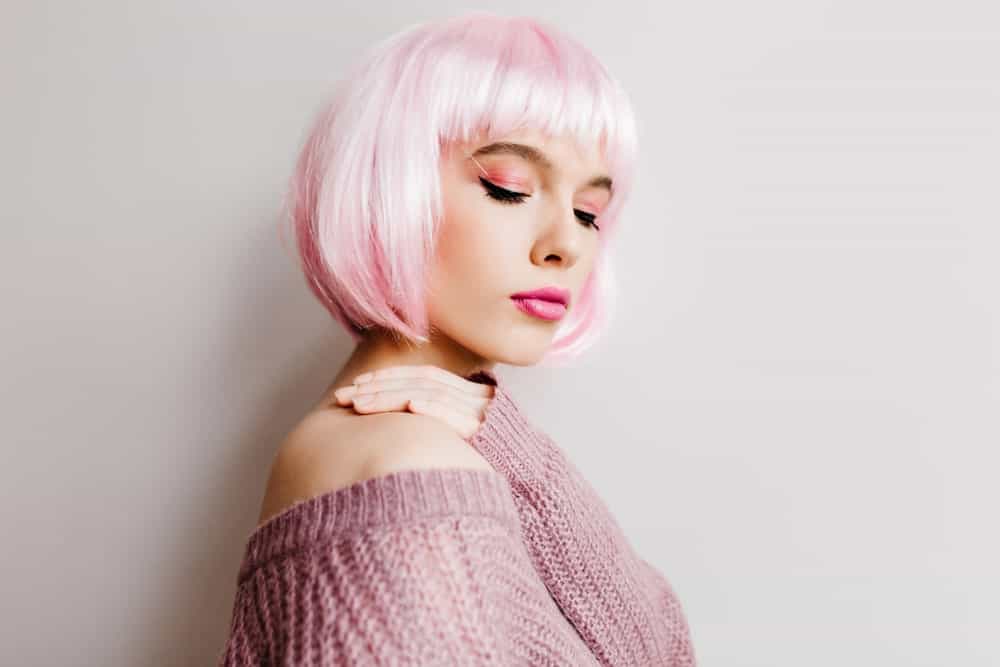 From whistleblower Christopher Wylie to socialite Khloe Kardashian, a lot of people have turned to rock pink hair, alongside the silver locks. You can give your hair a two-toned look by blending pink and white tones for a whimsical look or graduate your natural locks to pink color. The choice is yours.
Fade To Blonde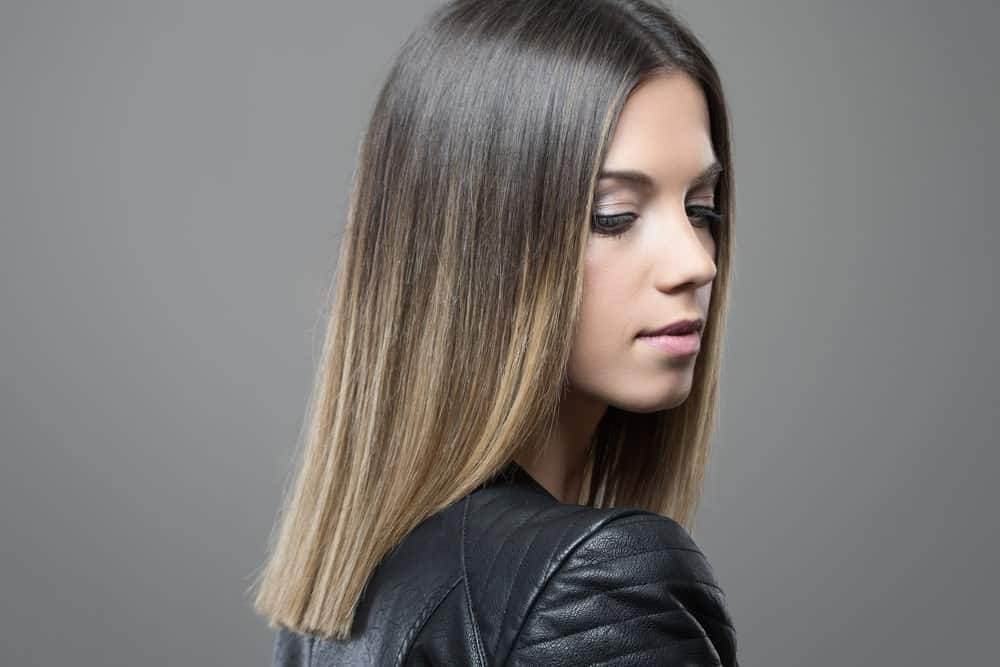 For a dramatic and eye-catching contrast, give your hair an abrupt transition of contrasting color. If you have dark hair, you can dye them an ashy blonde to create a clear and theatrical demarcation.
Neapolitan Ombre
Have a flight of fantasy with particolored mermaid hair. If you are a fan of the super-casual and eclectic looks, this is one of the ombre styles you should try. Ask your stylist to paint in a combination of bright, vivid, rainbow colors like pink, purple, green and aqua, to achieve this super-sultry effect.
Titian Ombre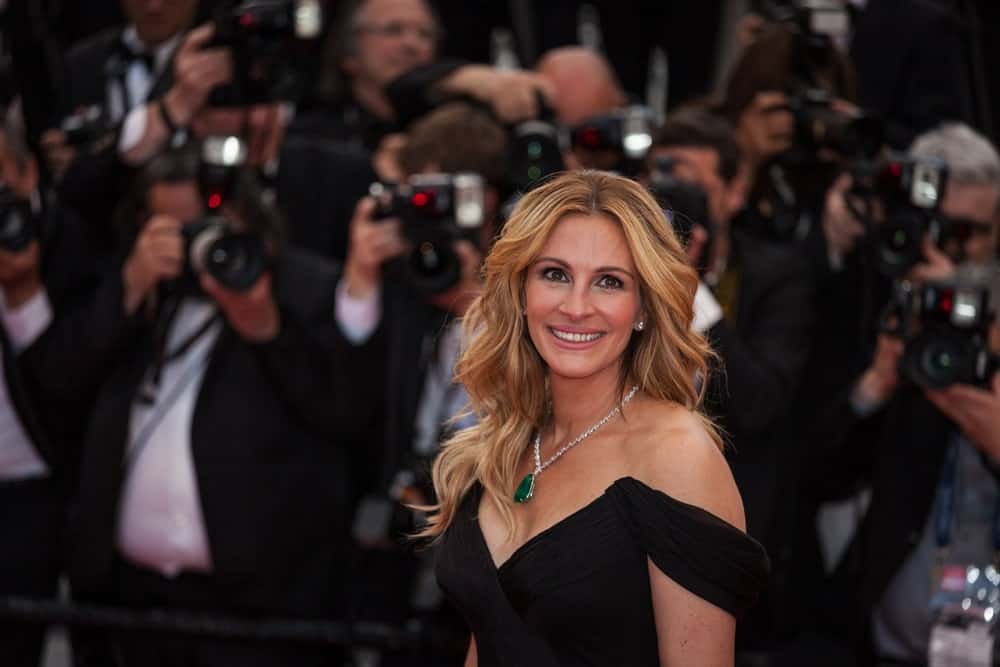 Play with several tones of red to achieve this color. Julia Roberts flaunts several shades of auburn, brown and blonde to get a ginger effect. Her hair turns to pale rose-blonde near the tips, giving the beautiful actress a fresh and vibrant look.
Grunge Blonde Ombre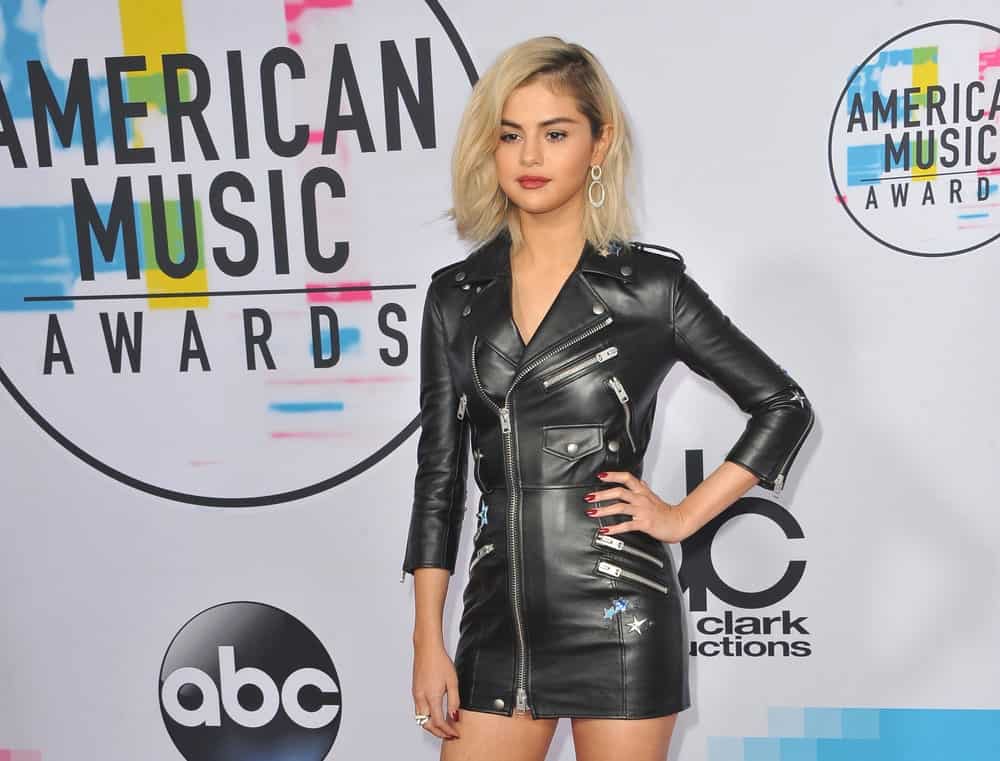 Selena Gomez's radical ombre is not for the faint of heart. The "Heart Wants What It Wants" actress/singer kept her naturally dark roots but abruptly changed the rest of her hair color to an icy blonde. To complete the rock-metal look, Gomez gave herself an edgy lob.
Click here for Selena Gomez's hairstyles over the years
Hint of Ombre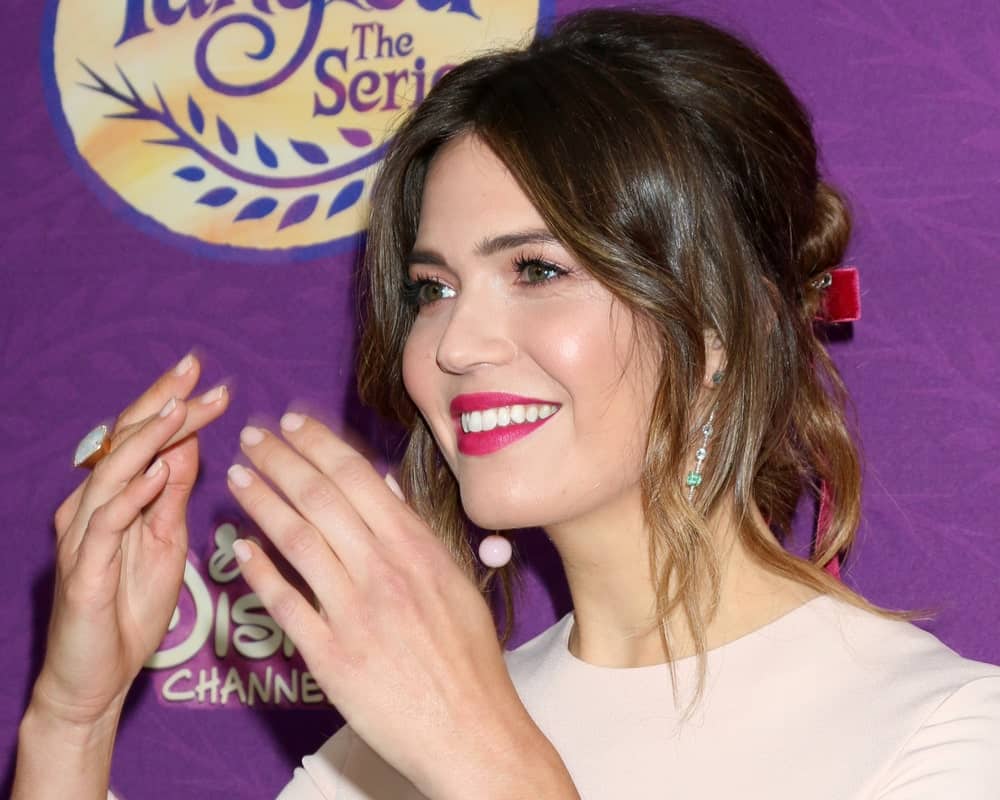 Do you want to make your hair look more flirtatious but don't want the hassle of added maintenance? Do as Mandy Moore does. The "I See the Light" singer kept her glossy brown locks but gave her tips a hint of honey-blonde. The effect is classy and low-maintenance.
Dark Auburn Natural Hair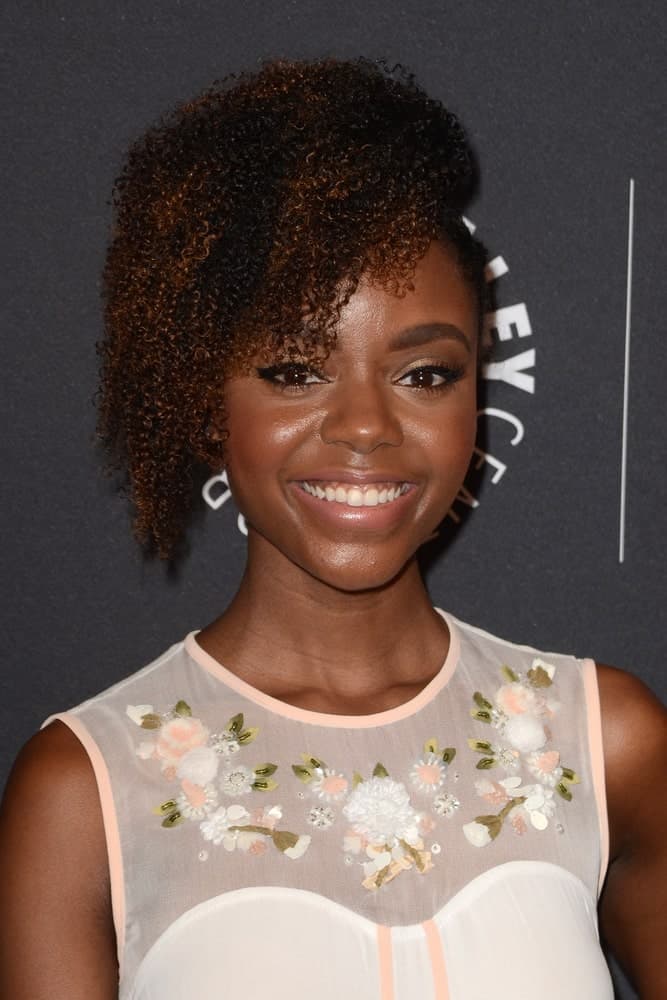 Do you know that natural hair is the best way to show off a stunning ombre? Check out Ashleigh Murray's cute almost-black curls and the dark ruby-auburn shade she has added to give her hair more style and definition.
Gold Shine Ombre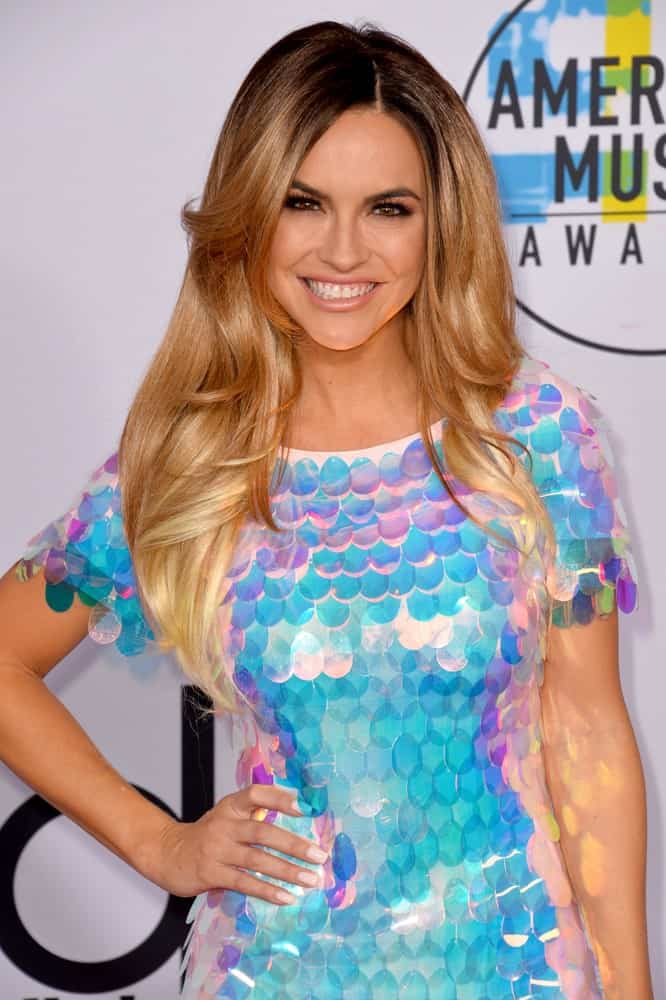 If you want to flaunt your ombre, make sure you have a glossy mane like Chrishell Stause. The actress's hair color is the epitome of an ombre, with its soft, gradual progression from a dark brunette to antique blonde to icy platinum. However, the show-stopper is the intense and brilliant shine of Stause's hair.
Toffee Brown Crimps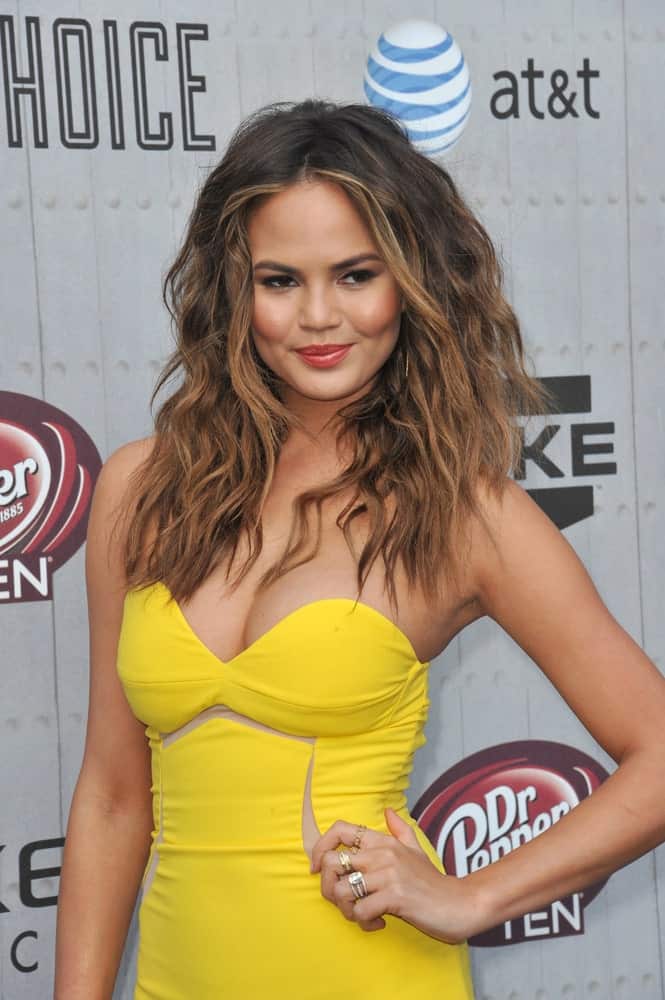 Want to make your hair more defined and volumizing? Chrissy Teigen shows you how. The model-turned-cookbook writer started with dark roots, which gently transitioned to toffee brown shades. She also added bright blonde highlights to the front of her locks. To give it more dimension, Teigen has added crimps to her long, flowing locks.
Fiery Framing Ombre
Zendaya knows how to rock her hair, be it natural or in a sleek style. The actress and singer kept her hair in tight, tousled curls but gave the locks framing her face a fiery color, for a super-dramatic effect.
Solid Gold Ombre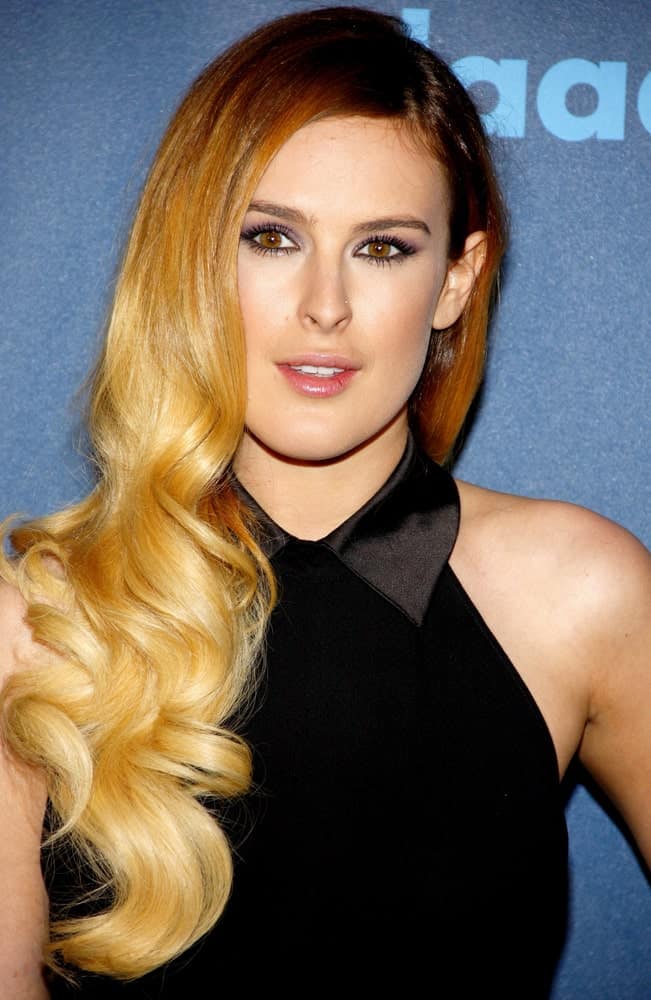 There is nothing soft and slow with Rumer Willis's hairstyle. The actress did not go for subtle lowlights or highlights but instead chose a solid opaque gold shade descending from her brunette tresses, with few color variations.
Midnight Ombre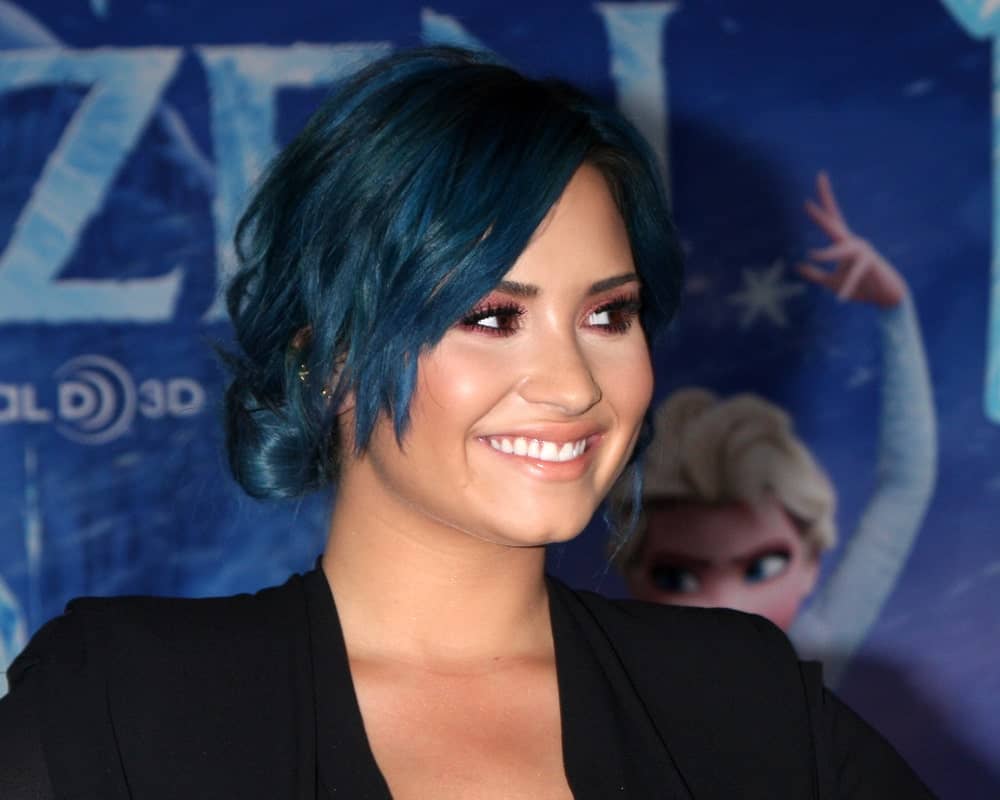 Dramatic hair colors have been all the rage in recent years. Here is Demi Lovato rocking shades of black and blue, the perfect color of midnight in her hair. The look is very cool and classy.
Click here for Demi Lovato's hairstyles over the years
Frosted Pixie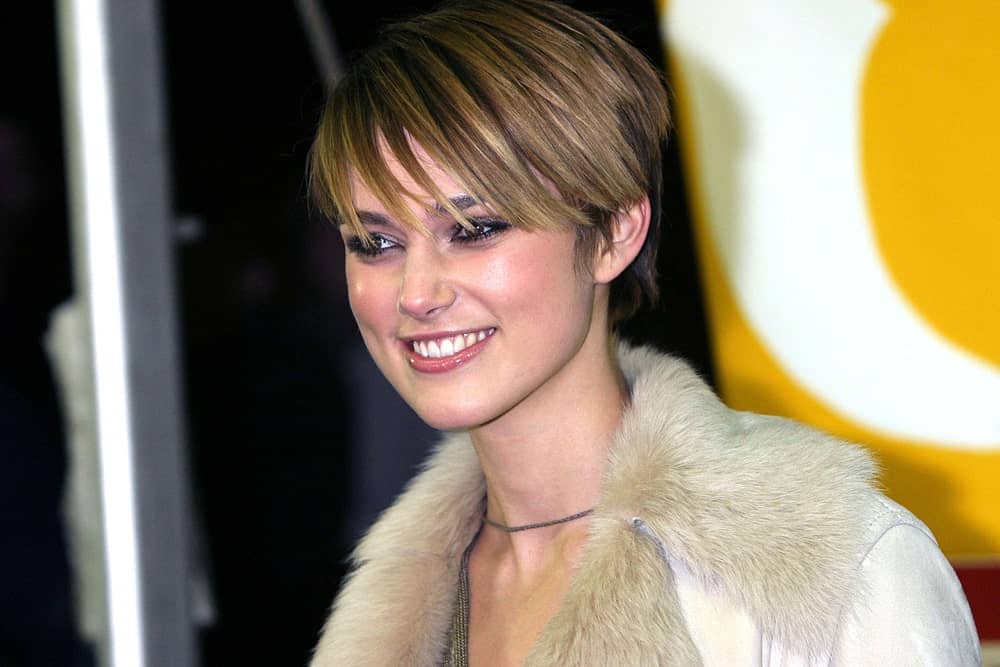 Who says people with pixie cuts can't have ombre. Get your stylist to paints highlights all over your hair. You can also opt for a lighter shade at the tip if you want. Style your hair in soft spiky pieces, as demonstrated by Keira Knightley.
Fox Red Ombre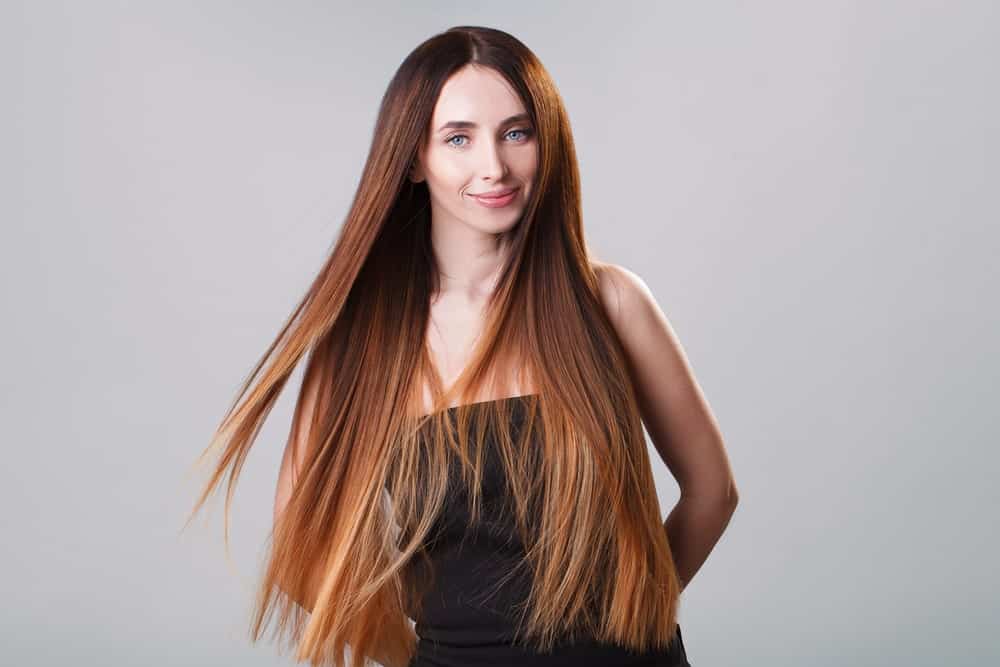 If you have super-long hair, then you have more room to play with it. Ask your stylist to transition your hair from a deep chestnut, to a dark ginger, to a fiery auburn and finally to strawberry blonde. The effect is absolutely breathtaking.
Blended Blonde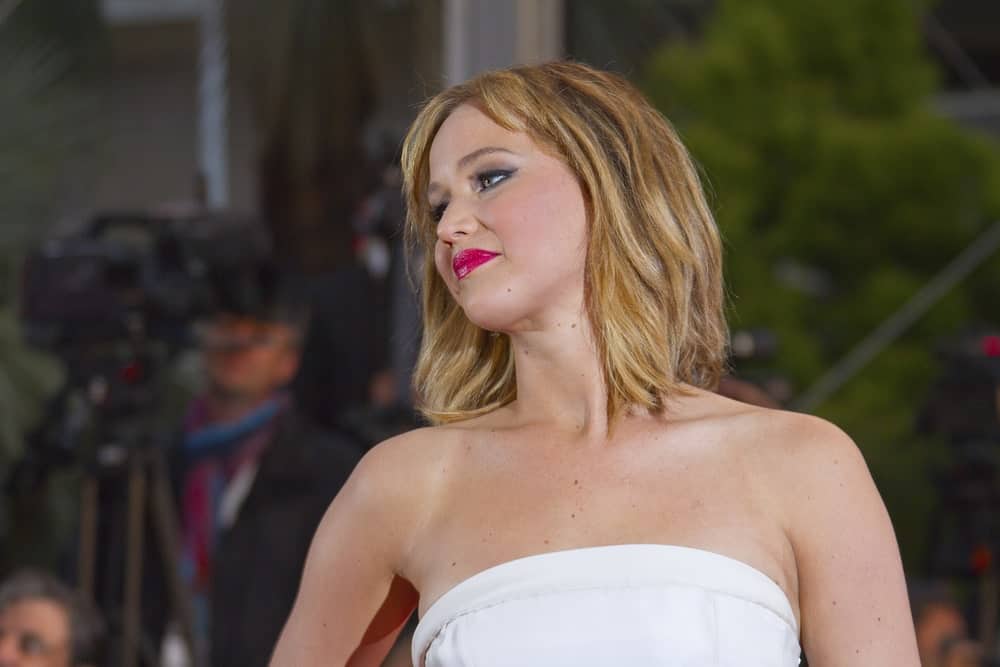 Add volume and definition to a shaggy bob by interspersing it with a variety of blonde, red and brown shades, like Jennifer Lawrence. The colors blend in together to give the effect of more dynamic hair.
Sandy Blonde Frosted Ombre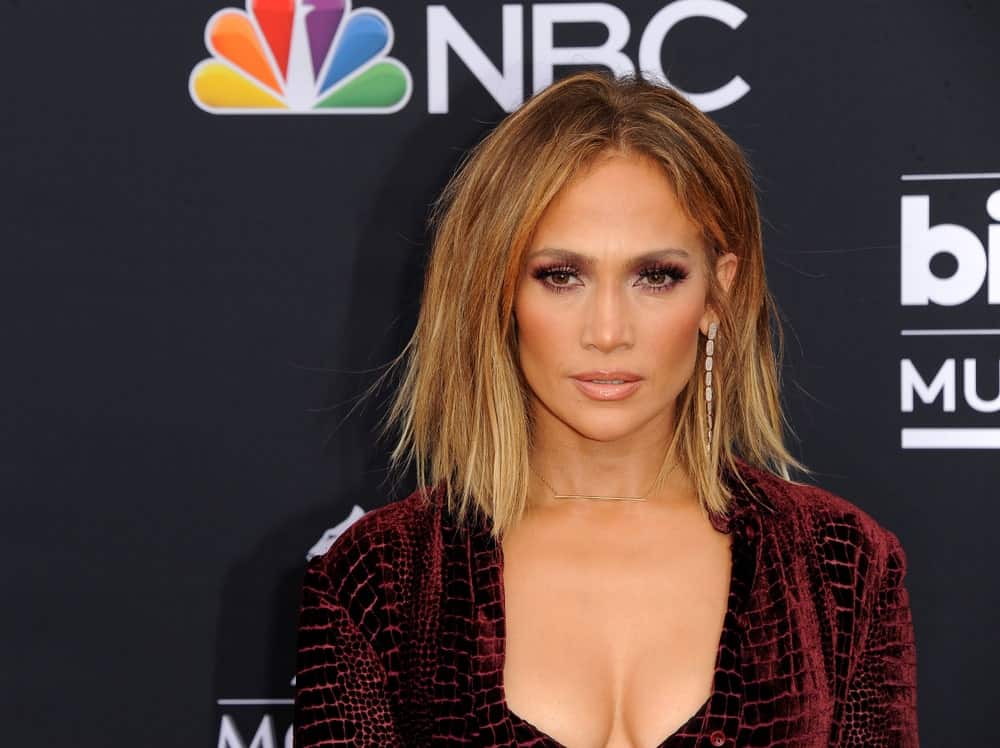 Jennifer Lopez is known as a style chameleon. The singer has a penchant for redefining hairstyles and this one is one of her best looks. The singer dyed almost all of her hair a sandy blonde color that lightened to a light blonde at the tips. To show off the stunning colors, she lobbed her hair short and styled it in a frosted texture.
Two-Temperature Ombre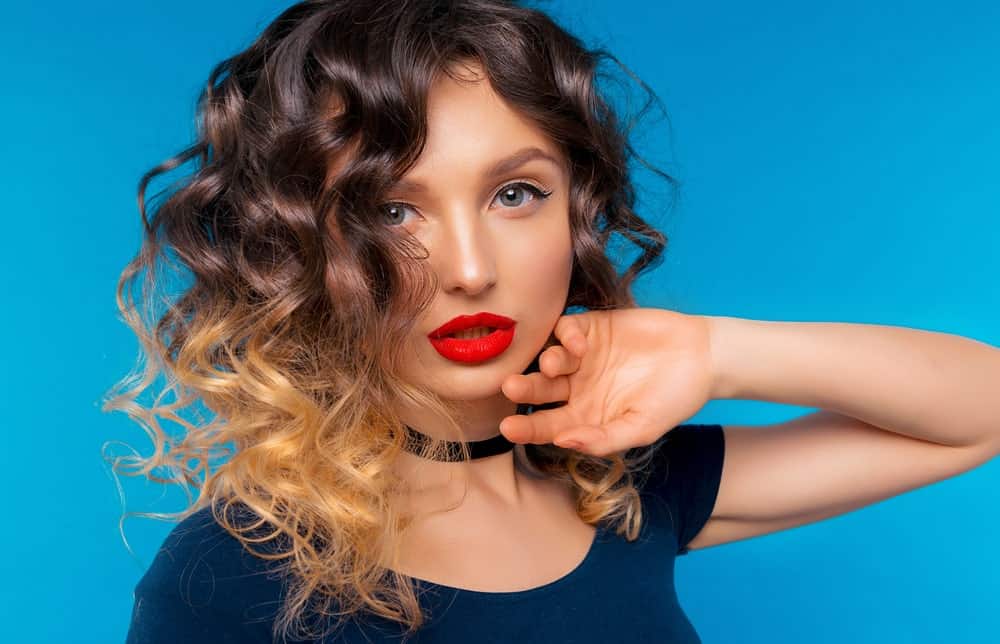 Combine two temperatures of color with this dramatic ombre effect. Get your stylist to color your hair dark mahogany from the roots to mid-length, then slash it with warm strawberry gold tones till the ends.
Almost Auburn Ombre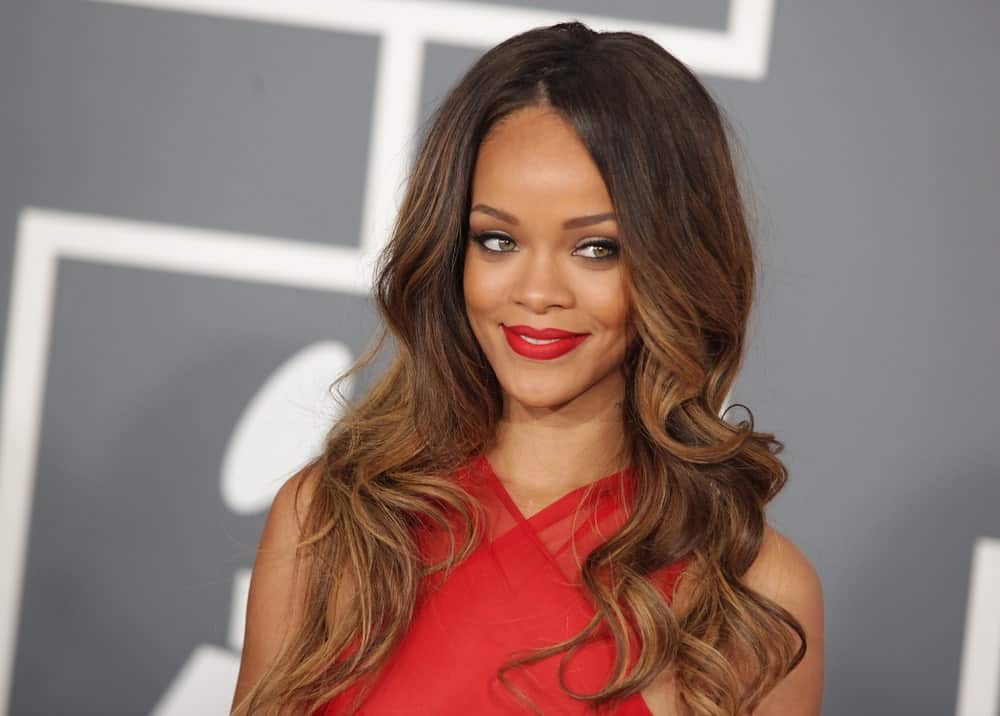 Rihanna's 2013 Grammy look was a red-carpet hit — and a lot of it had to do with her gorgeous hair. The "Umbrella" singer started with pecan brown roots and graduated to a red-gold color at the tips. With her warm Caribbean skin tone, the darker shades of blonde and red were a perfect fit.
Ruby Red Ombre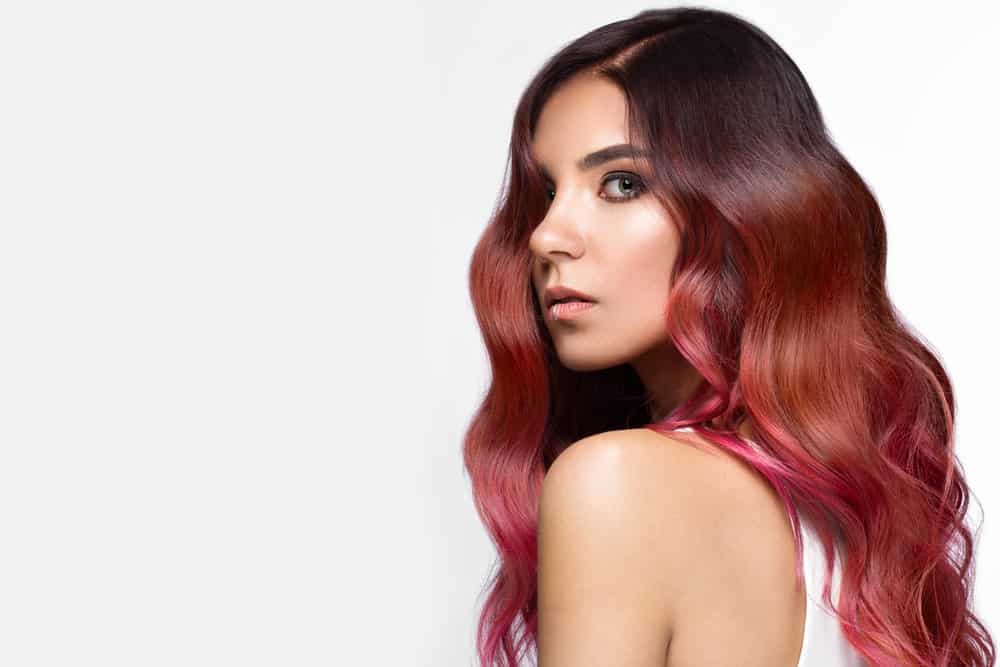 The color red is quite trendy these days; not just its natural hues but the fantastic shades as well. Ask your stylist to give your hair a combination of organic red tones as well as pink and fuchsia fairy colors.
Cool Blonde Ombre With Dark Roots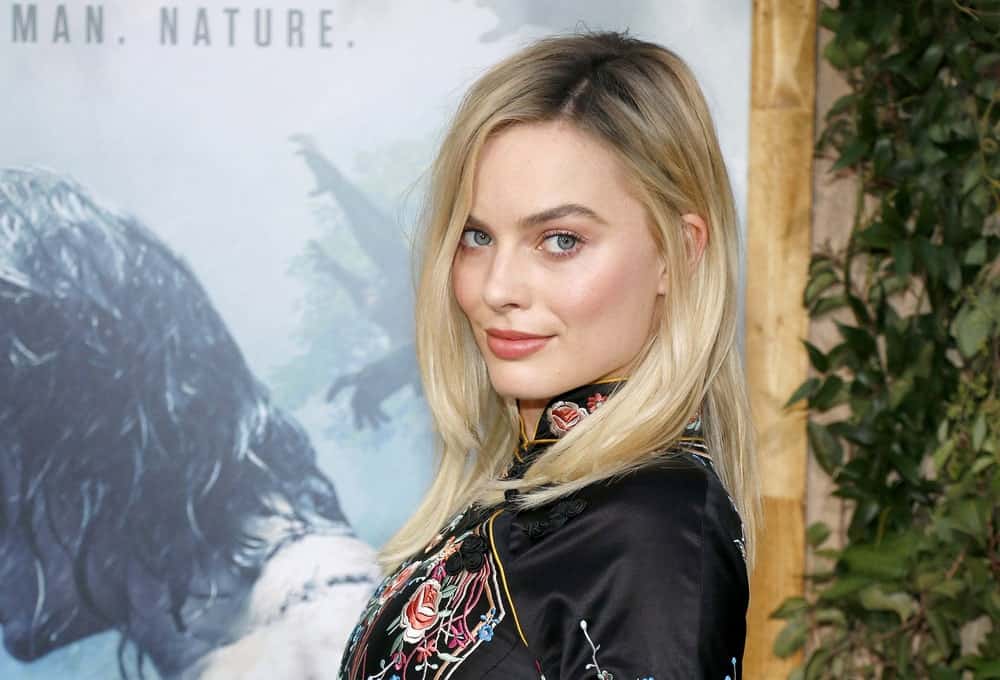 Although Margot Robbie is known for her golden locks, the "I, Tonya" actress has tried almost every color, from brunette to red to blonde. Here, Robbie rocks a super-smart look with her signature creamy gold hair but with darker roots.
Transitional Ombre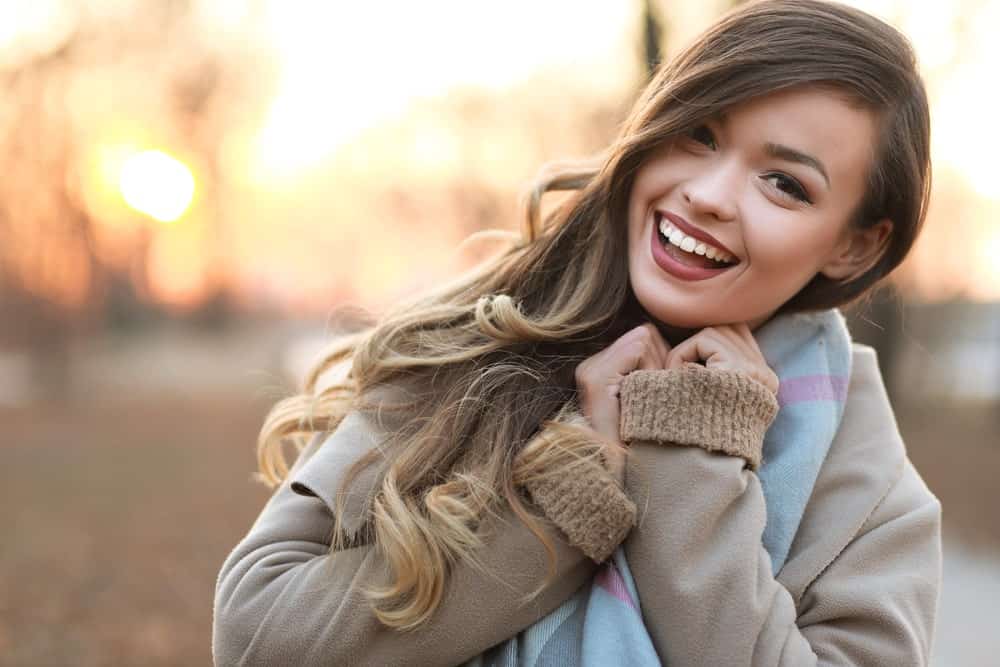 For a sweet and subtle effect, the timeless transition of brunette hair transitioning to a gradual blonde is a perfect choice. There are hundreds of shades of brown and gold and you can ask your stylist to help you pick the ones that suit you the best.
Blonde to Black Ombre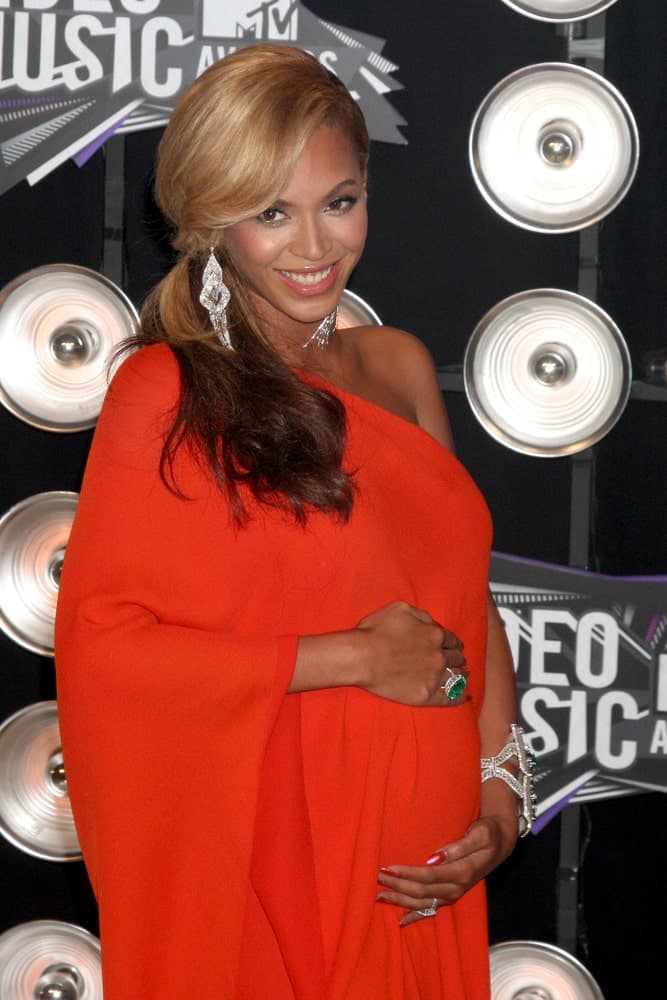 Not many people can rock dramatic hairstyles as Queen Bey can. Here, Beyonce dyed the ends of her signature honey blonde hair an almost black shade. The stunning combination of black and blonde perfectly complements her warm skin tone and red dress.
Click here for Beyonce Knowles' hairstyles over the years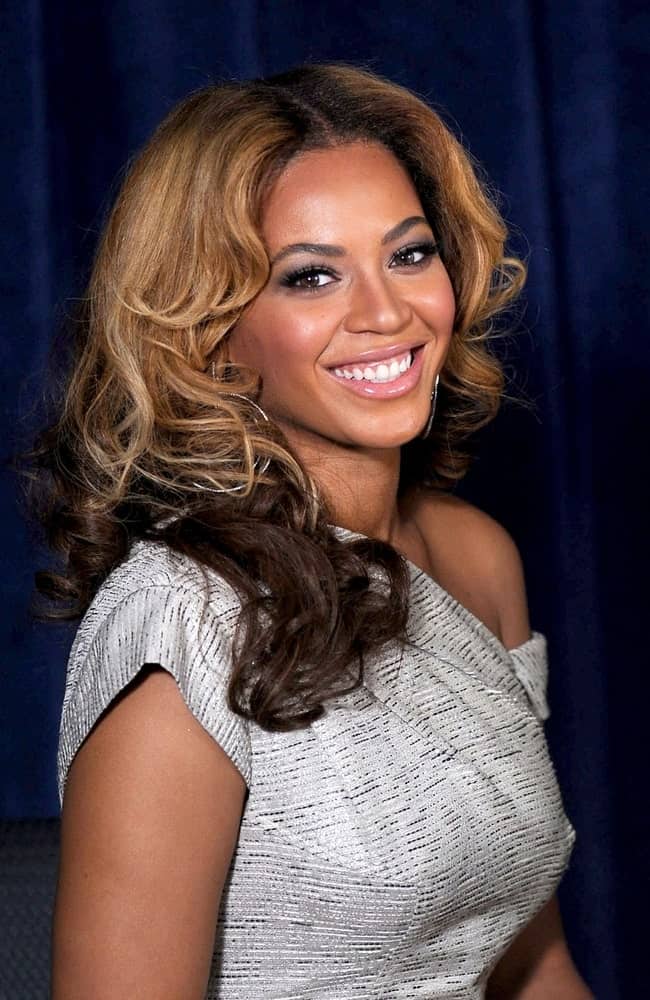 Beyonce Knowles is picture-perfect with her highlighted middle part curls at a public appearance for The Beyonce Cosmetology Center Grand Opening held on March 5, 2010.
Click here for Beyonce Knowles' hairstyles over the years
Tousled Half-Up Ombre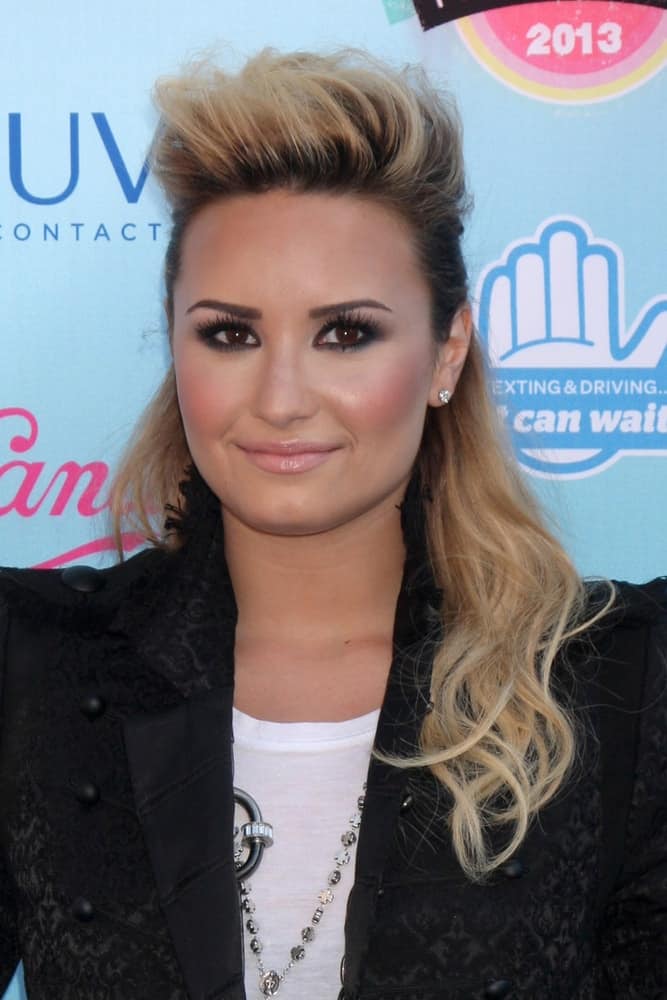 Demi Lovato went with a vintage 80's half-up hairstyle with a tall tousle up top and blond highlights at the 2013 Teen Choice Awards at the Gibson Amphitheater Universal on August 11, 2013, in Los Angeles, CA.
Click here for Demi Lovato's hairstyles over the years
Layered and Loose Ombre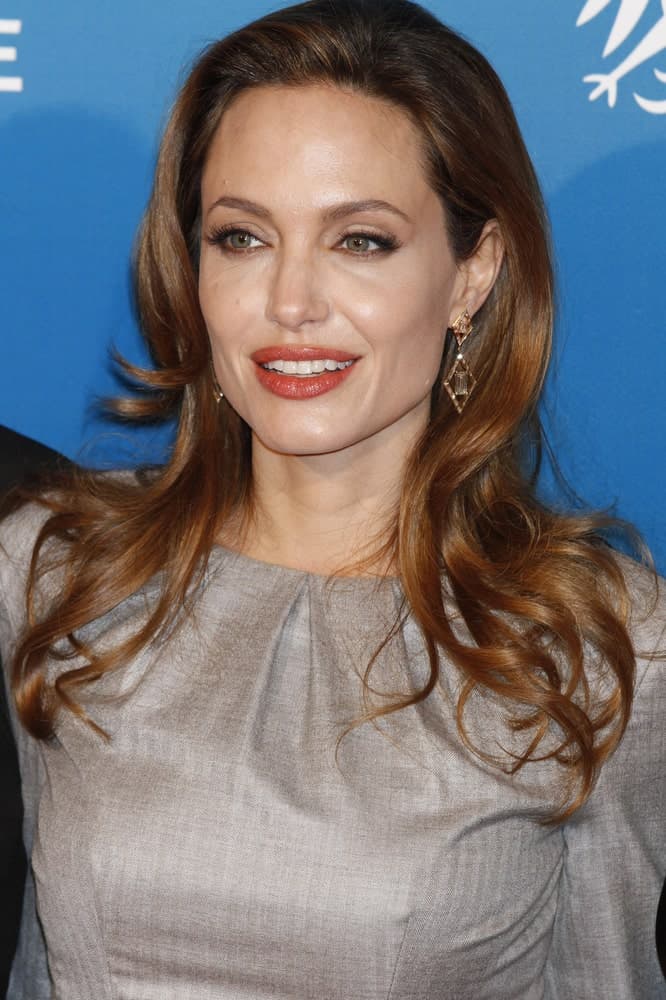 Angelina Jolie was at the Cinema For Peace Gala during day five of the 62nd International Film Festival on February 13, 2012, in Berlin, Germany. She was elegant in her simple gray outfit and shoulder-length brunette hairstyle with layers and curls at the tips.
Click here for Angelina Jolie's hairstyles over the years
Short and Curly Ombre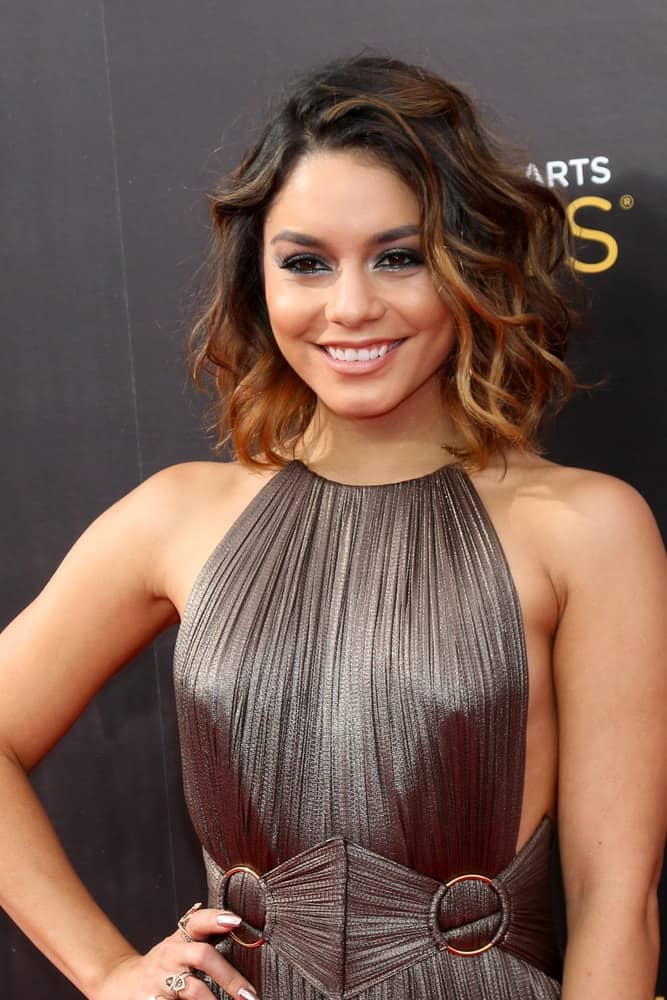 Vanessa Hudgens was at the 2016 Primetime Creative Emmy Awards – Day 2 – Arrivals at the Microsoft Theater on September 11, 2016, in Los Angeles, CA. She wore an elegant silver dress that pairs quite well with her short tousled curly hair with highlights.
Click here for Vanessa Hudgens' hairstyles over the years
Long and Curly Ombre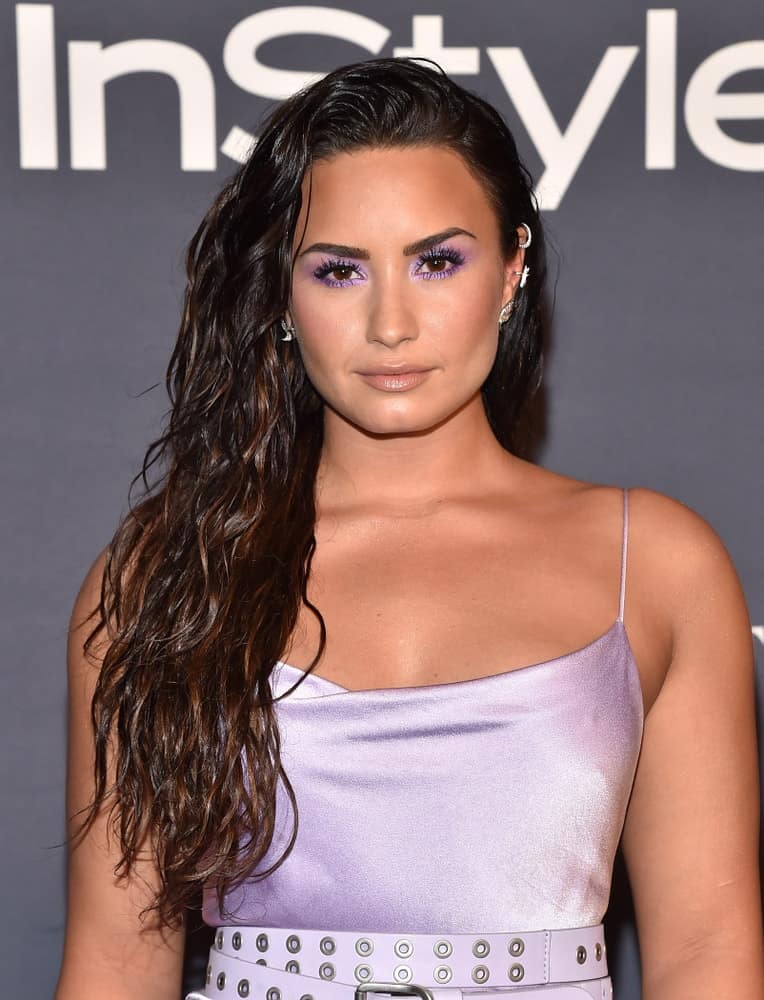 Demi Lovato paired her charming pearly dress with smokey eyes and a side-swept wavy hairstyle that has subtle highlights and a wet-look finish at the InStyle Awards on October 23, 2017, in Los Angeles, CA.
Click here for Demi Lovato's hairstyles over the years
Long Blonde Ombre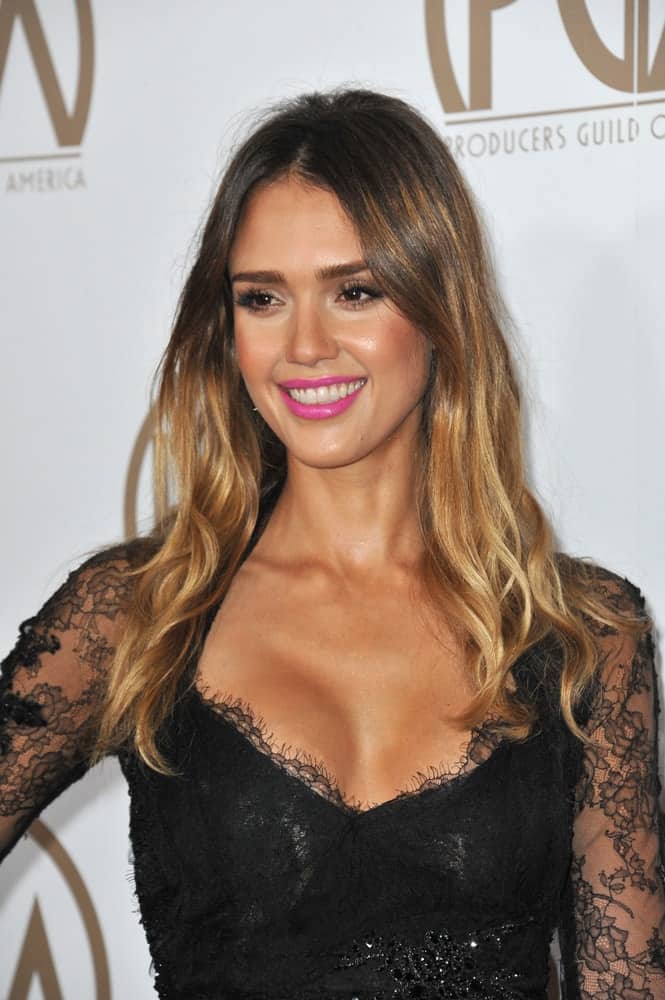 On January 26, 2013, Jessica Alba wore a black sheer dress that is complemented by her gorgeous long, wavy and highlighted hairstyle loose on her shoulders at the 2013 Producers Guild Awards at the Beverly Hilton Hotel.
Click here for Jessica Alba's hairstyles over the years
Purple and Pink Ombre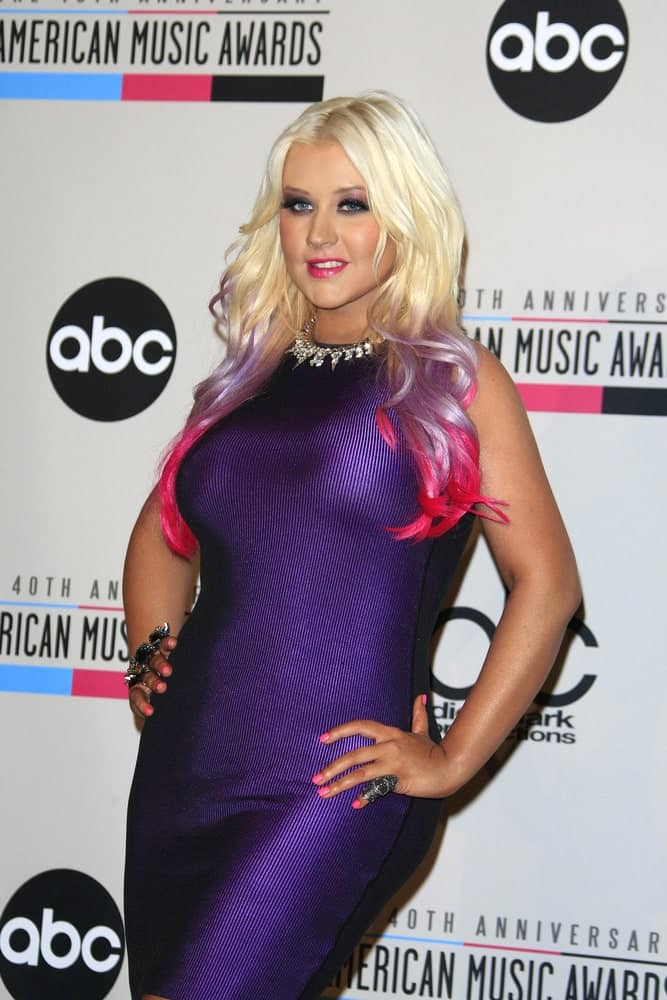 Christina Aguilera exhibits a feminine look in this purple highlighted hairstyle with a hot pink underlayer at the 40th Anniversary American Music Awards nominations press conference held on October 9, 2012.
Click here for Christina Aguilera's hairstyles over the years
Black and Brown Ombre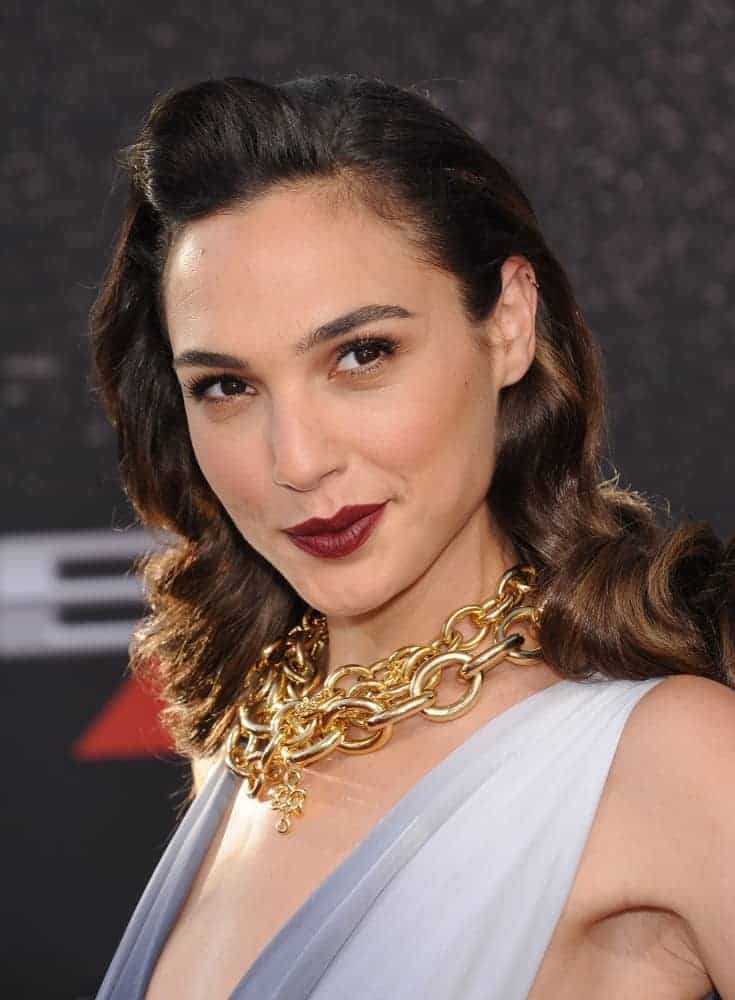 Gal Gadot attended the "Fast & Furious 6" US Premiere on May 21, 2013, in Hollywood, CA. She wore a golden chain accessory to match her vintage curly hairstyle with a pompadour finish.
Click here for Gal Gadot's hairstyles over the years
Wavy Brunette Ombre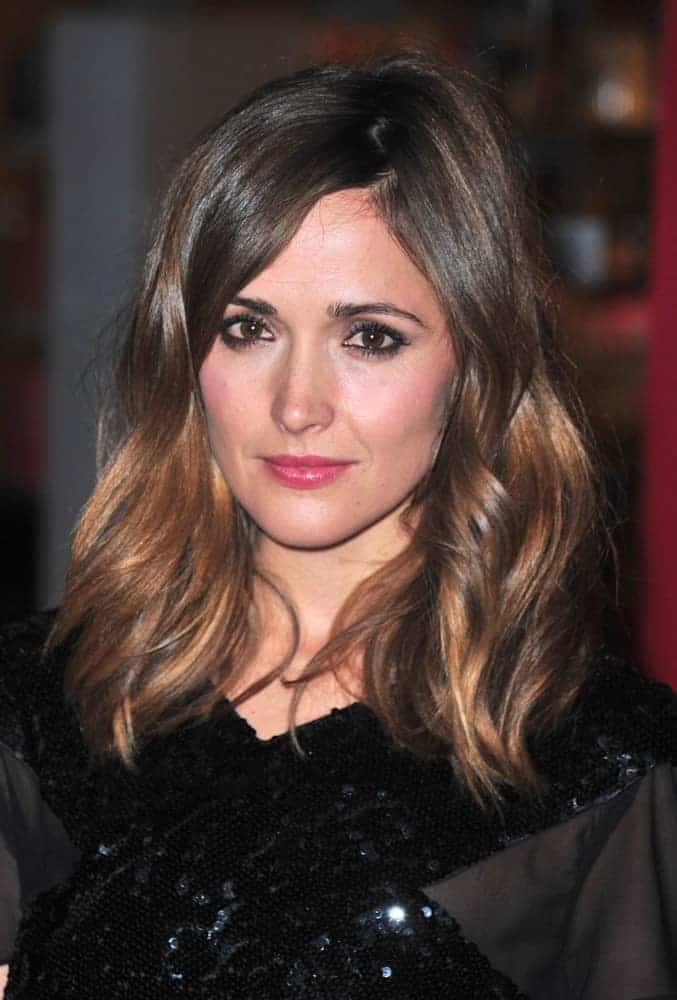 Rose Byrne was at The Museum of Modern Art Film Benefit A Tribute to Tim Burton, Museum of Modern Art, New York, NY on November 17, 2009. She was lovely in a black shimmery dress that she paired with her shoulder-length brunette hairstyle that is loose and tousled with highlights.
Click here for Rose Byrne's hairstyles over the years
Slick Blonde Ombre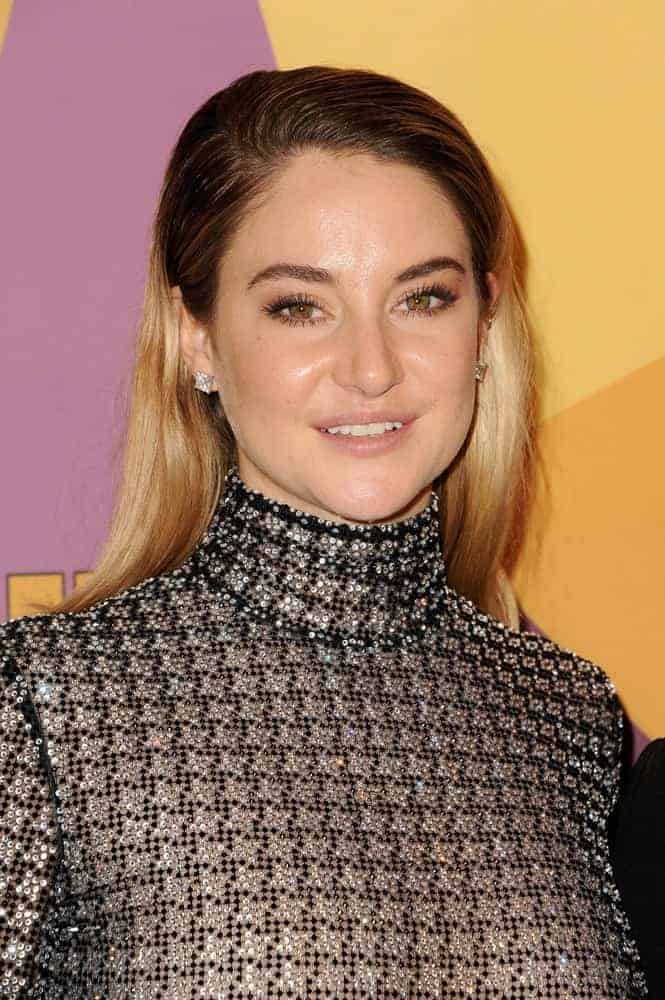 Shailene Woodley was at the HBO's 2018 Official Golden Globe Awards After Party held at the Circa 55 Restaurant in Beverly Hills on January 7, 2018. She wore an elegant bejeweled dress that she paired with her slick half-up hairstyle with two tones.
Click here for Shailene Woodley's hairstyles over the years
Dark Auburn Ombre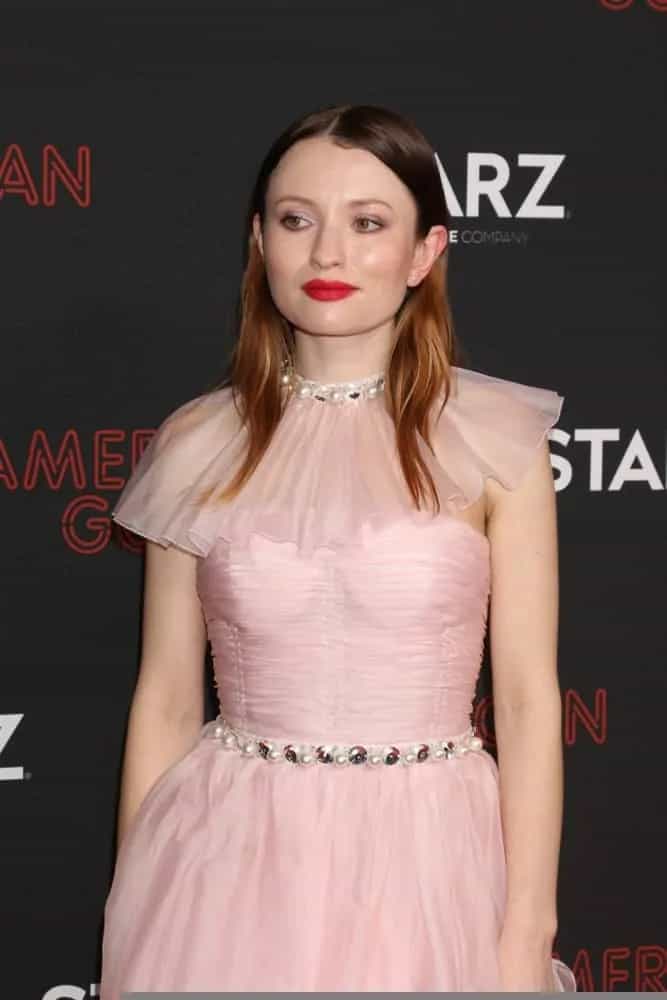 Emily Browning attended the "American Gods" Season 2 Premiere at the Theatre at Ace Hotel on March 5, 2019, in Los Angeles, CA. She was seen wearing a lovely pink dress with her highlighted medium-length dark hairstyle that has layers and a slick finish.
Click here for Emily Browning's hairstyles over the years
Brunette Ombre Waves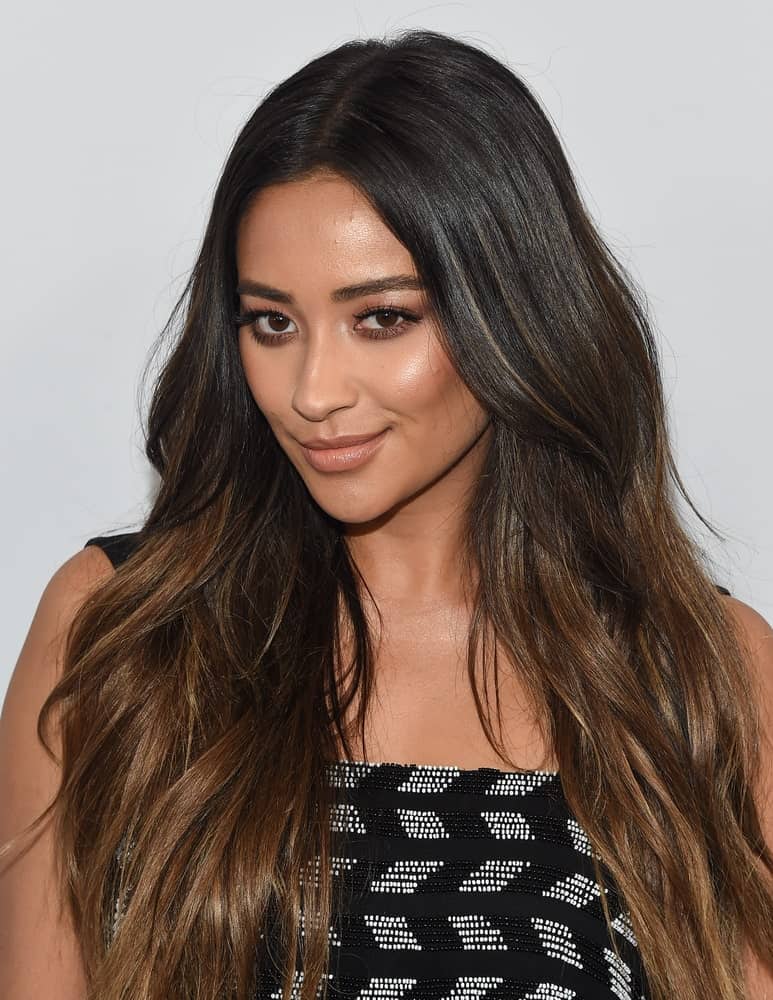 The Canadian beauty wore her long ombre strands in loose beachy waves at 2017 WE Day California on April 27, 2017.
Click here for Shay Mitchell's hairstyles over the years
Wavy Ombre with Bangs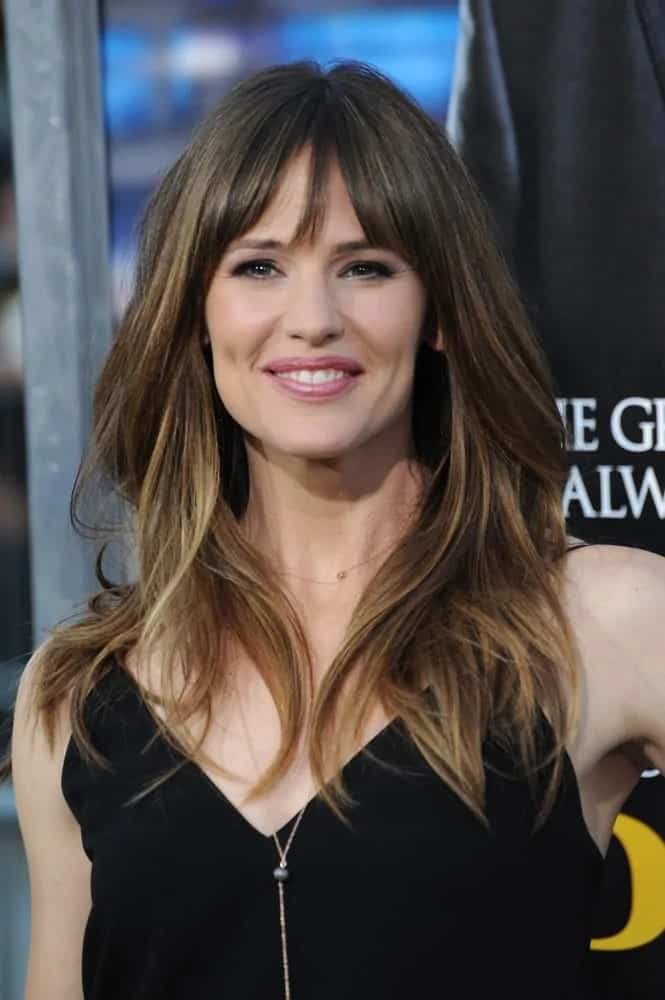 The actress adds some volume and slight waves to her loose middle-parted mane with fringe bangs at the Los Angeles premiere of her movie "Draft Day" on April 7, 2014.
Click here for Jennifer Garner's hairstyles over the years
Black to Brown Ombre Curls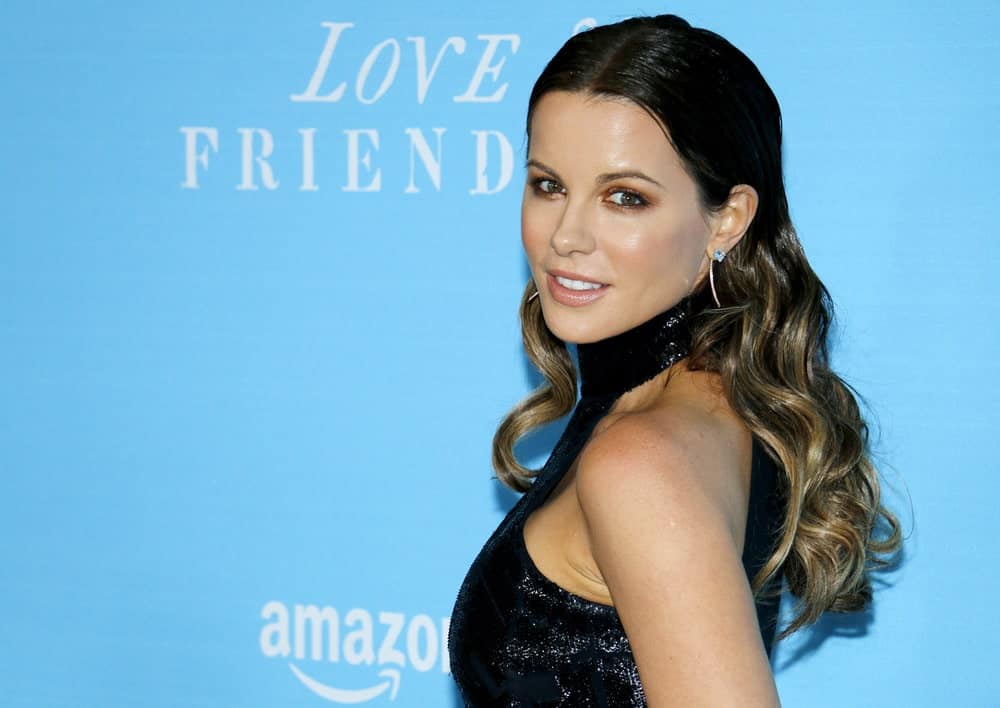 This celeb looks graceful in half up half down big curls at the Los Angeles premiere of 'Love And Friendship' on May 3, 2016.
Click here for Kate Beckinsale's hairstyles over the years
Neon Hued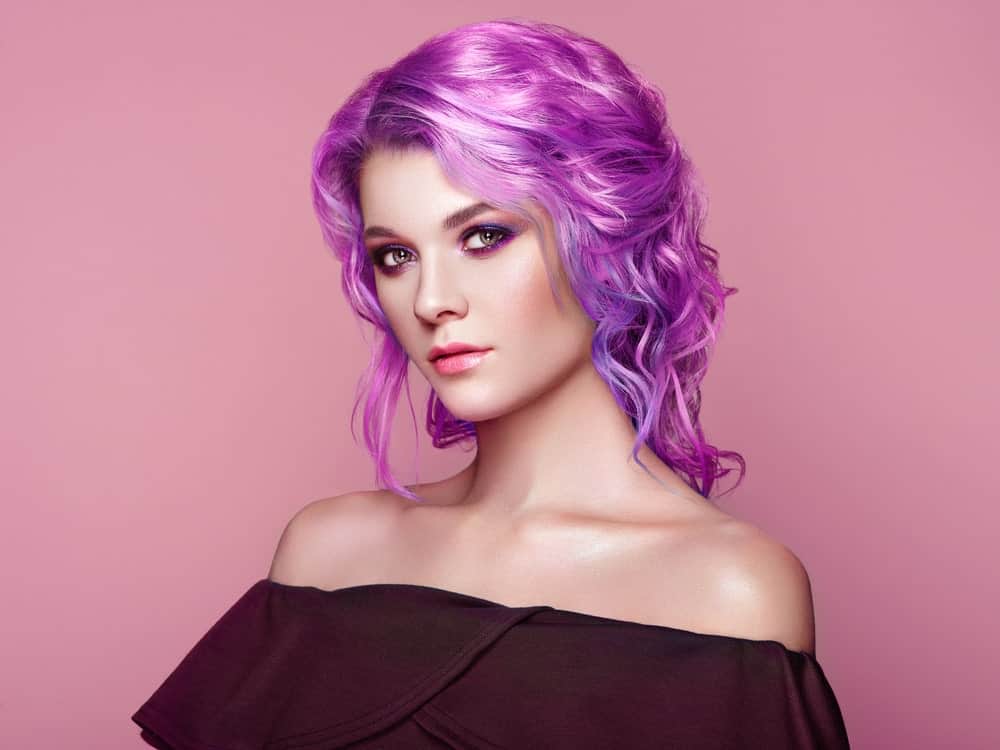 For the bold and unconventional at heart, try a combination of wild colors. Some of the coolest colors are metallic purple and crystalline pinks, along with bright aqua and lime greens. Release the wild child within you with these cool ombres.
So-Subtle Ombre
Do you want to add dimension, definition, and volume to your hair, without too much drama? Here is the perfect way to do it. Add some subtle but glamorous fiery gold highlights to a background of rich dark hair. The stunning highlights will reflect the light and turn heads at the best moments.
---
Ombré vs. Balayage vs. Satash Chart
Why is ombré so popular?
It's popular because it both looks good and it's low maintenance.
One problem with dyeing hair is once it grows out, you end up with a stark contrast between your natural hair color and dyed hair.  You either accept it and wait or you trot off to the hairdresser for another dye job.
Because ombré hair is dark at the roots and lightens along the length of the hair, when the hair regrows, you don't end up with such a stark contrast.  The shading simply starts a little further down the hair and because it's a gradual shading, it still looks good.
Is ombré the same as balayage hair?
Yes and no.
Ombre uses the balayage coloring technique.  It's different from balayage in that it's merely a specific style of coloring technique which is the gradual shading of dark to light.  Balayage doesn't necessarily have to be a shading technique; it can be a solid color throughout the hair.
What are ombré colors (types of ombré hairstyles)?
Ombré hair coloring can be any combination of colors as long as it's a gradual shading from dark to light.  Dark brown to blonde or sandy is a common combo, but it can be any color.  Here are some ideas and examples.
Blonde to purple – not the most common combo, but it actually doesn't look bad.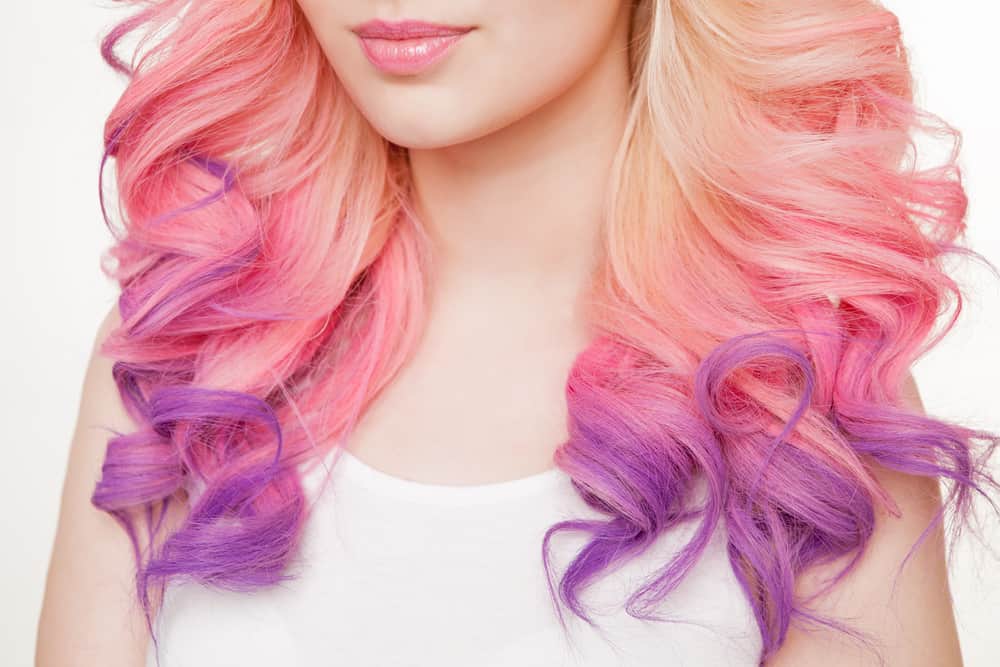 Dark to Chocolate – Great fit for all seasons and best for darker skin tones. First, apply a volumizing cream before blow-drying and spraying a thermal protectant for curling. Then, break up the curls and enjoy this low maintenance style.
Light Blonde to Honey Blonde – Looks great as it reflects light and perfect for all skin types. Maintain the color at least once a month. Apply a hair bleaching powder and coat with Vibrachrom.
Opal to Pastel Purple – Multiple colors in one style. Not recommended for red or pink hair. Maintain by alternating use of sulfate-free and dry shampoo. The best way to keep it shiny is to use Olaplex and cold water.
Dark to Purple Pink – A low maintenance, versatile balayage hairstyle that is kept bright with a colored shampoo or conditioner. A great look that lets the roots keep their natural color and gradually gets lighter towards the ends.
Metallic Lilac & Lavender – An awesome look that resembles amethyst crystals and blends natural colors to the metallic lilac.
Brown to Blonde – A light caramel color combination that blends perfectly into natural bright colors. It's advisable to utilize a smoothing fluid at the ends to give it shine. Darker hair tones also benefit from this low maintenance hairstyle.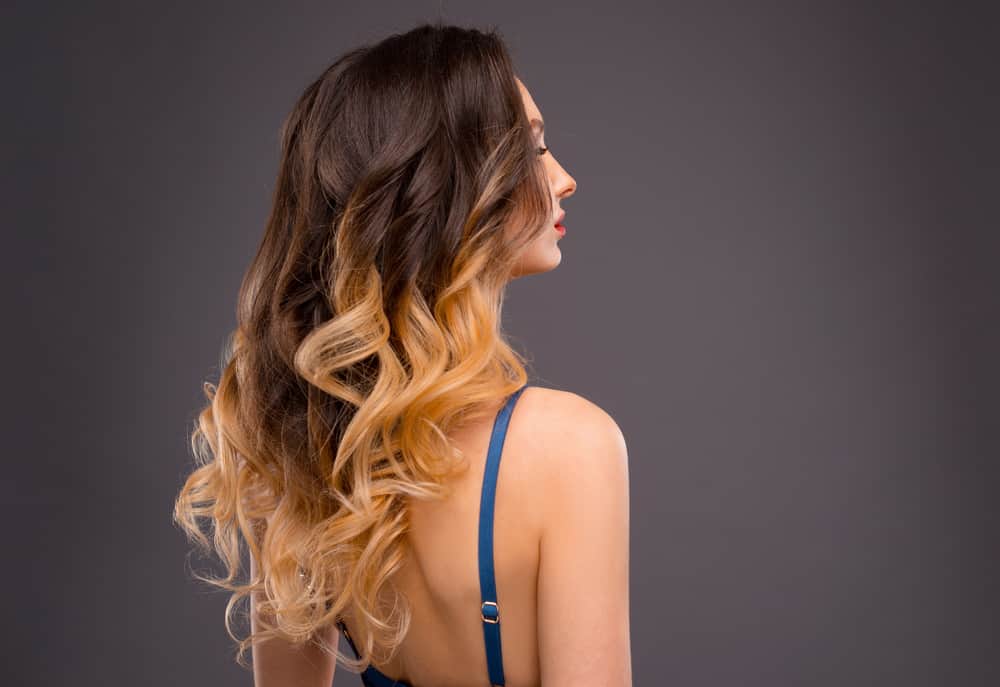 Dark to Ash Blonde – A beautiful blend of colors that are dark at the roots and shiny bright at the ends. To retain the condition of this hairstyle, one can use Repair Shampoo or Conditioners, No Yellow Shampoos, or Morrocan Oil
Natural Dark to Light Ash Brown – Recommended look for hair with light pink hues. Simply stop by the salon every four weeks for toner and face line foil application for maintenance.
Black to Light Brown – A gorgeous somber look that uses a lightener/ olaplex as well as the foil technique to achieve. Since the roots are your natural color, you can play with different colors on the ends; and it lasts for a long time!
Brown to Dark Blonde – A soft blend that looks beautiful and luxurious. Just use the Redken 25 Benefits before hitting it with the Pillow Proof. This style fits all face shapes and ideal for clients that desire low maintenance.
Chestnut to Red – This high contrast hair coloring uses the Redken Color Fusion Line and is great for skin colors that have that warm undertone. One may use Redken PH Bonder to make the colors last longer.
Dark to Auburn Copper – A warm and fun style that is best achieved by the Lanza Healing Color Line, which includes: a shampoo, a conditioner, HCL Color Guard, and HCL Color Illuminator. It's best for fair of light skin color and remember not to wash the hair with hot water.
Black to Silver – This awesome chrome look is perfect for anyone who desires or has the confidence to pull off that silver hair. It's best to use the Olaplex lightener and to tone with the Redken Shades EQ 09B/09P blended with the Goldwell 5A. Just make sure to stop by the salon every month to maintain this edgy hairstyle.
Purple and Green – This color combination resemble a peacock! Be careful as to not wash your hair too often lest fading the colors and over-expanding the hair cuticles.
Red to Orange – This vibrant fiery look goes with every hair type and skin color and works best with shoulder-length hair to long hair.
Black to Pink – A high contrast between pink and black looks absolutely stunning on darker skin tones, as well as light skin tones. Use cold water and return to the salon every three to five weeks to maintain it.
Black to Blue – This hairstyle is dark the roots and pops out at the end with a blue tint. It looks awesome on both straight and curly hair.
Black to Green – For the mermaid lovers who yearn to bring some positivity into the dark and gloomy winter days. This hairstyle can be air-dried and topped with a beach spray for summer vibes.
6 Best Hair Types and Lengths for Ombré Hairstyle
Bob Cut – A jaw-level haircut that is often accompanied by bangs in the front. It is a straight cut around the head which follows a firm guideline. It was invented by a French hairdresser named Francois Marcel during the 19th century and was what made Mr. Marcel a massive fortune. This style revolutionized the art of haircutting on an international level and the Bob Cut, for fifty years, was dubbed the Marcel Wave.
Waves – Also known as beachy waves, this hairstyle is utilized by numerous celebrities such as Blake Lively and Chrissy Teigen. This look can be achieved in less than ten minutes and doesn't even require curling irons or hair straighteners. The waves usually begin halfway down the hair and are incredibly low-maintenance for this reason. One can strategically put the hair in a bun then let it air dry and be amazed by the wavy results.
Straight Hair – Straight hairstyles are more difficult to achieve as they always need some texture to be successful. So, they are often paired with bangs, layering, and/ or color. Celebrities use this hairstyle to project high class and their great taste in fashion.
Shoulder Length – Many call this one "The Chop." It is considered the perfect middle point between having too long or too short hair. It's one of the hottest and trending hairstyles today and makes one stand out among the beachy waves crowd. The perfect length is when the hair hits right at the collarbone, or just a little bit on top, similar to Ali Larter's look.
Short Hair – Short haircuts are modern, classy, and most of all, not boring. Almost everyone is attracted to short hair. Most short hairstyles are universal while some are styled in a certain way to fit the face shape and to complement hair texture.
Long Hair – Long, layered hair looks fantastic regardless of the way it's styled. It doesn't look heavy nor bulky so once you've grown it out, you can go ahead and take some inspiration from your favorite actress or celebrity; styling from a mohawk, curls, or even dreadlocks. One can get really creative with this look.
Is ombré the same as highlights?
No.
Both are different techniques.
Ombré style uses the balayage technique which paints the color directly onto the hair.
Highlights applies color to the hair via foils which bakes the lightener/bleach onto the hair.  Generally, highlights are more intense resulting in lighter hair, whereas balayage technique results in a more subtle lightening of the hair.
Can ombré be used on short hair?
Yes, absolutely.  Not a buzz cut of course because there isn't enough length for a gradual shading effect, but it works on longer pixie cuts and bob styles.  In fact, we feature many ombré short hairstyle examples on our site.  Just use the filters to drill down to see many ombré examples.