Are you obsessed with short, pixie-style hair? Read all about pixie haircuts in this blog and how this style became so popular!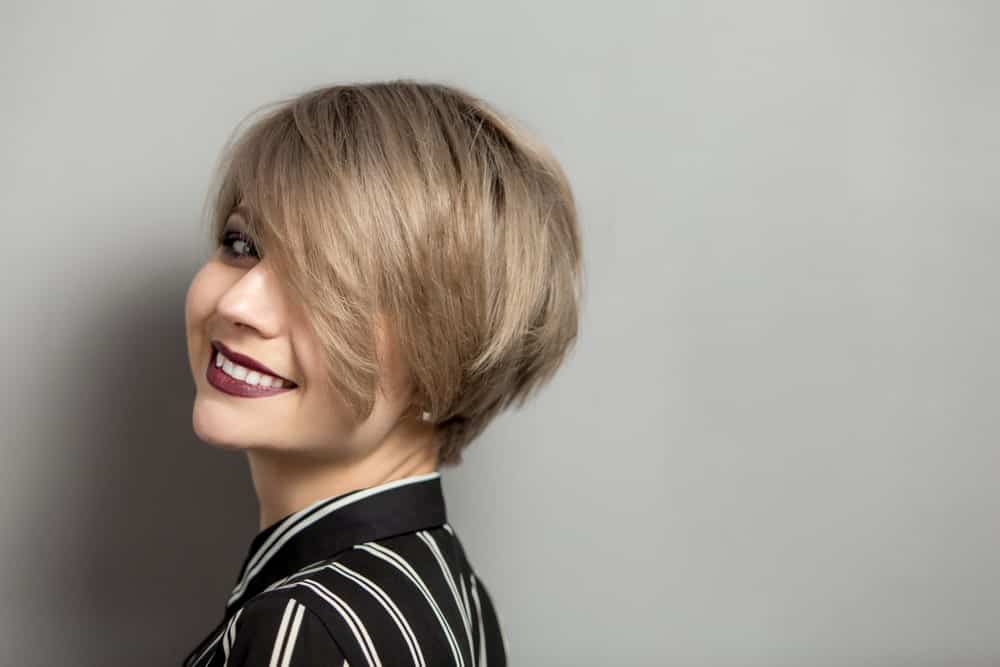 Hairstyles and haircuts have undergone many changes and developments throughout history. Many have come, gained significant popularity and left the public eye, however, short haircuts in particular have always been one to stay and stick around.
Short hair has to be one of those styles that has remained pertinent to this date, even after all these years. Among the numerous fantastic short hair cuts and styles, the pixie haircut in particular is one that has always caught an onlookers' eye and has never failed to make a lasting impression. This does not just encapsulate those who are daring enough to try this style themselves but also those who look at others in awe and admire their style.
Short Hair – The Way of the Future
Several years ago, women believed that their feminine beauty truly lied in their long, Rapunzel-like hair and waist-length tresses.
Maidens in the Medieval Era strongly bore the belief that their hair was their crowning glory, which is why they were always found with long, thick, beautiful hair that they often wore down their backs, braided, or curled into sophisticated buns against their ears.
Fast-forward to the 1920s when women won their right to vote, a group of young, energetic women called 'flappers'  went on to celebrate this newly-acquired freedom and liberation by women through their wild and self-gratifying confidence, style and composure.
As the flappers of the 1920s threw off their corsets, raised their hemlines and tried going against every socially-controlling norm that they possibly could, they did something that no one could've dared to at that time. Putting aside smoking, drinking and driving cars all around, they did the unimaginable- they got rid of their supposed 'crowning glory' and transformed their gorgeous locks into what is known today as the ever-chic, ever-stylish and amazingly bold, 'the bob'.
There was a great sense of freedom in the air back then and a feeling of immense accomplishment was to found in the hearts of these women who desired to reflect their freedom through a bold, daring hairstyle.
And then, in the 1960s, began a new wave of beauty preferences and trends that were liberated with the help of women's rights and independence. The bob was slowly being replaced by an ever bolder and more fashionable haircut- the 'pixie haircut'.
It was an era that was defined by strong women coming out of their shells with brave and gallant hairstyles that were surely attention-getters and more like "boom—in your face!"
The '60s- A Period of Rebellious Hairstyles

The era of the '60s is more commonly referred to as the period that broke every last bit of residue of decorum and by the end of it, revolutions in customs, traditions and modes came back with a whole new level of energy.
Slogans like "power to the imagination" and "forbidden to forbid" were being chanted and thrown around by thousands of young men and women, as they began protesting and rebelling against the much-questionable morals, ethics, and social norms adopted by their former generations.
Hair went on to become an open, the biggest, and the most important symbol for both women and men around the world, who did everything they could to rebel against traditional norms and values.
As dresses and hairstyles started to get bolder and more liberal, long hair for men and short afro, pixie and twiggy style boy cuts for women became the 'new' and 'in' thing.
Much to nobody's surprise, these new styles brought forth huge waves of the hippy rebellion, feminism, and many other gender empowering movements and revolutions. The main intention behind these rebellious hairstyles was nothing but revolutionary and were primarily introduced to feed the feminist revolution and to break the traditional feminine behavior.
The Pixie Haircut

Among the many daring and popular short hairstyles and haircuts carried on to the 21st century, 'the bob' and 'the pixie' seem to be ever so strong, where even in today's age and time, they are deemed to be symbols of strength and rebellion against traditional values.
The pixie in particular has become a significant statement, both in terms of a fashion standout as well as a feminist standpoint.
An interesting fact about the pixie haircut is that apart from it being a symbol of protest, it also used to be a way for women to pass off as men. From fighting in wars and battles to reaching unimaginable heights of success that they otherwise couldn't achieve due to their gender, and to get their hand on opportunities that were only available to men, women had more than enough  reasons to wanting to look like men.
How It Looks
A pixie is simply a short hairstyle in which your hair is made in a way that it is very close to your scalp. The locks are typically no more than 2-inches long but can still be slightly longer or shorter.
A pixie haircut is generally cut in a uniformed length but considering recent developments, women with pixie haircuts are seen with varying lengths and added layers that are basically meant to add volume and more depth to the entire look.
Pixie is also often believed to be a variant of crop with short hair on the sides and back of the head as well as being slightly longer on the top. Some people often couple it with short bangs in the front.
Women today wear their pixie haircut in various manners including slicked back, curled close to the head, with a quaff, spikey or just simply washed and letting the air dry it naturally.
A Look into the History of the Pixie Haircut

As mentioned earlier, the origin of the much revolutionary pixie haircut goes back all the way to the early 1930s during which, women were found smashing the moulds of femininity. The Roaring Twenties that came about after the aftermath of the First World War, gave women a newly-found sense of liberty and freedom, and many of them were seen experimenting with new and intrepid hairstyles.
However, the pixie haircut particularly grew in popularity when the sensational American actress and entertainer Josephine Baker came onto the scene, sporting a slick pixie-cut, looking ever so chic.
And then, the pixie style gained immense popularity in the 1950s when the actress Audrey
Hepburn was seen on the screens, wearing this hairstyle with her Oscar-winning performance in her romantic-comedy debut film "Roman Holiday".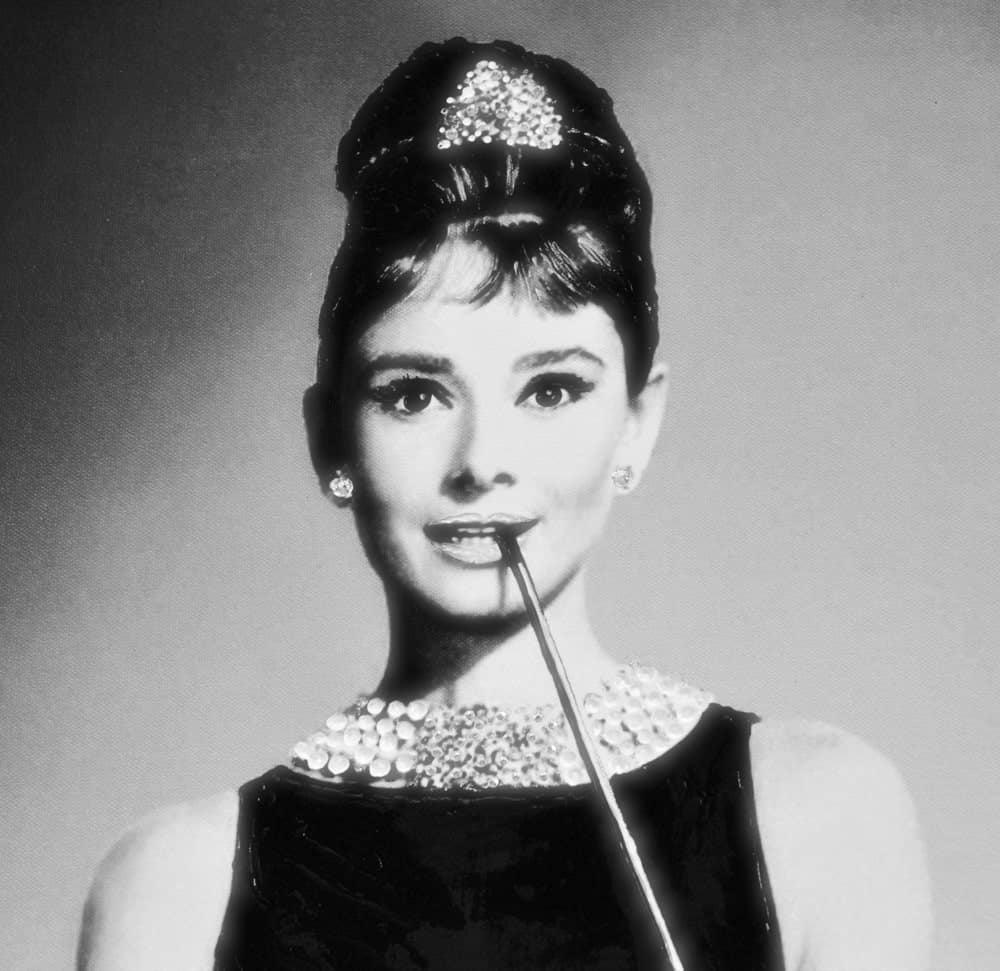 The famous opera singer Mary Garden also adopted this particular style in 1927 and wrote about her decision to go short in an issue of Pictorial Review, a magazine aimed at American women. In an article about short hair, she was reported to have said that "shorter hair is a state of mind and not merely a new manner of dressing my head"
She further added to this statement that she considered getting rid of her long hair as one of the many irons of restrains that women have had to put aside while climbing up the ladder to freedom.
Needless to say, as years passed, several other prominent female figures began endorsing the pixie haircut and cropping their hair in other styles similar to a pixie. The most notable of these celebrity figures is the actor Mia Farrow who was seen sporting this hairstyle in the psychological thriller "Rosemary's Baby" in the year 1968. In a memoir written by Farrow in 1997, she wrote about the negative reaction she received on her pixie haircut which included "stern lectures about responsibility."
Following that, there was celebrity after celebrity that began donning the chic pixie cut throughout the decades.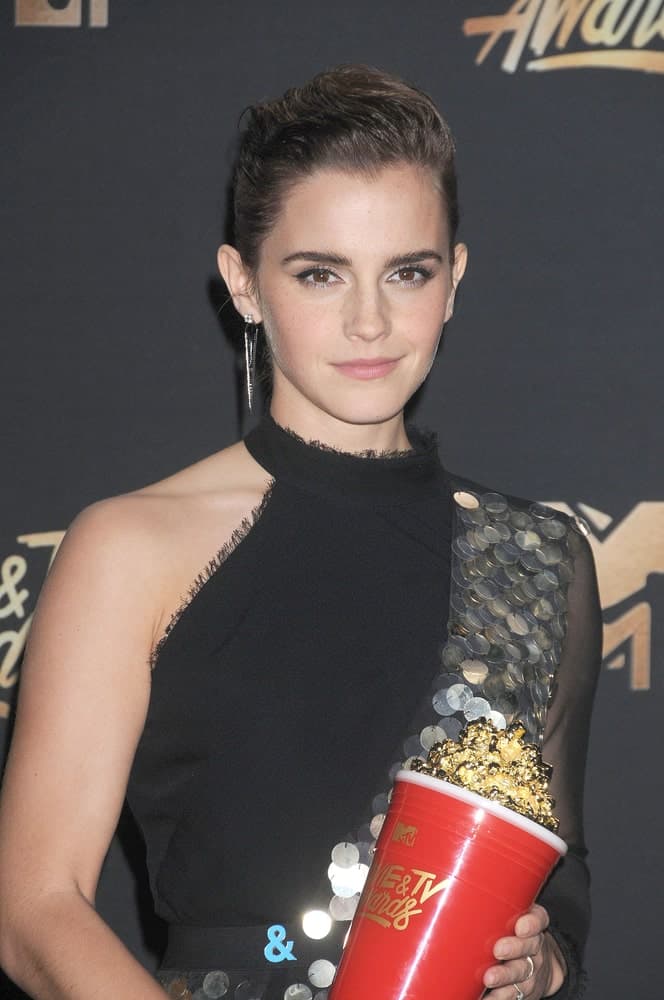 One of the more recent endorsers of the pixie haircut is the fan-favorite Emma Watson, who cut her hair super short right after The Harry Potter series came to an end. In one of her interviews with Wonderland magazine, she said that chopping off her hair was quite a liberating experience. She said, "I felt bold, and it felt empowering because it was my choice."
Types of Pixie Haircuts

In previous times, the pixie cut more or less had a standard and same style or form that every woman was found wearing.
In recent times, however, the pixie cut has been changed into more like an umbrella term under which you will find several other types and forms of pixie styles that women today are found donning with sheer elegance and grace.
Here are some of the most common and popularly worn styles of the pixie haircut.
1. Pixie Cut with Bangs

This is more commonly known as the classic and neat pixie cut that is coupled with bangs in the front.
It typically consists of one side that is heavier in terms of volume, and the other side is usually shorter. Despite being super short, this pixie style is highly versatile.
2. Pixie Cut with Long Bangs

This style is almost similar to the first one, except that it consists of longer bangs.
While the sides and the back are shorter, the front has long bangs that almost reach the nose.
3. Longer Pixie Cut with an Undercut

This pixie style comes with an undercut that greatly emphasizes the shape of your face. It consists of longer hair at the top and sides, as well as a prominent undercut above the nape of your neck.
4. Asymmetrical Pixie Cut  

This is more of an all-year round pixie cut that looks great and classy with any outfit that you may have. A prominent feature of this pixie style is that it has a lop-sided cut where your hair is short on one side and longer on the other side.
5. Vintage Pixie Cut

As the name suggests, this pixie cut sports a classical vintage look and makes one look like they walked right out of a 90s movie.
It is super short from both sides and the back, and offers a more 'permed' look.
Now that you have learned all about the significant history that lies behind the famous pixie haircut, are you ready to cut your hair short into a pixie-style and break thy shackles of empowerment?