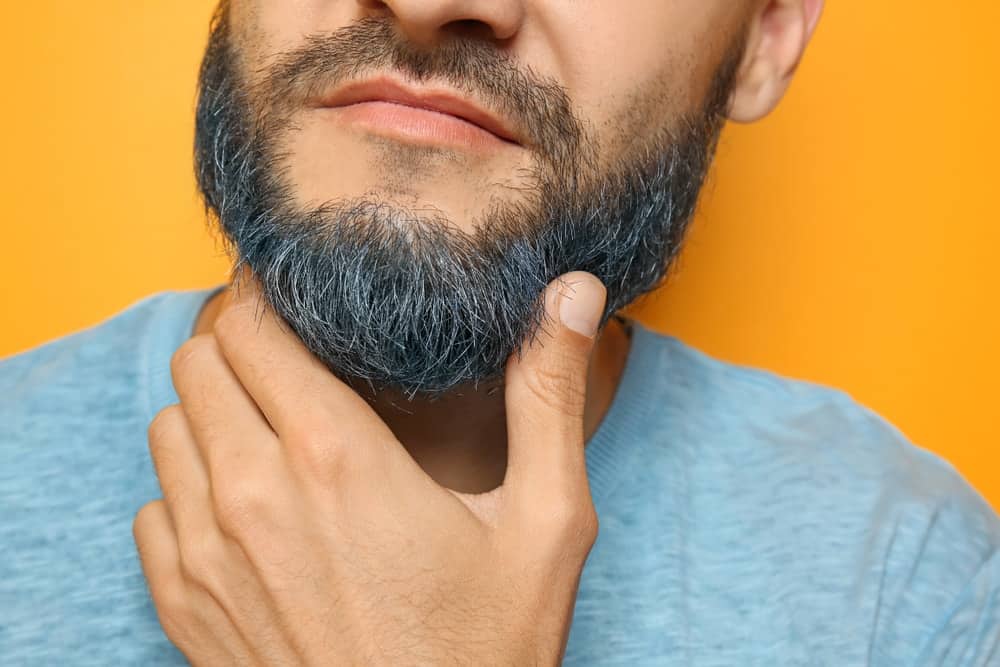 There seems to be a lot of thought around beards, especially as they become more popular. In the past, it has been something men just have to deal with having. Now, there is a whole movement geared towards beards and caring for them.
There are many different products to help improve the look of your beard. It is important that you brush, shampoo, and condition your beard. There are products to protect it, help it look shiny and to make it fuller. There is a whole world out there dedicated to beards and I am going to start you off here with different types of beard dyes. Yes, men are interested in hiding their gray, too.
Permanent / Semi Permanent
The terms semi permanent and permanent beard dye are used a bit interchangeably. The major difference between them is the amount of time that the color lasts on the hair. The length of time could vary from product to product, but I will touch on what you should reasonably expect from a beard dye.
You can expect anywhere from 2 to 6 weeks for the dye to last in your hair. I know that seems like a wide range, but it does depend on several factors, such as how quickly your hair grows, how well you applied the dye, and the quality of the product.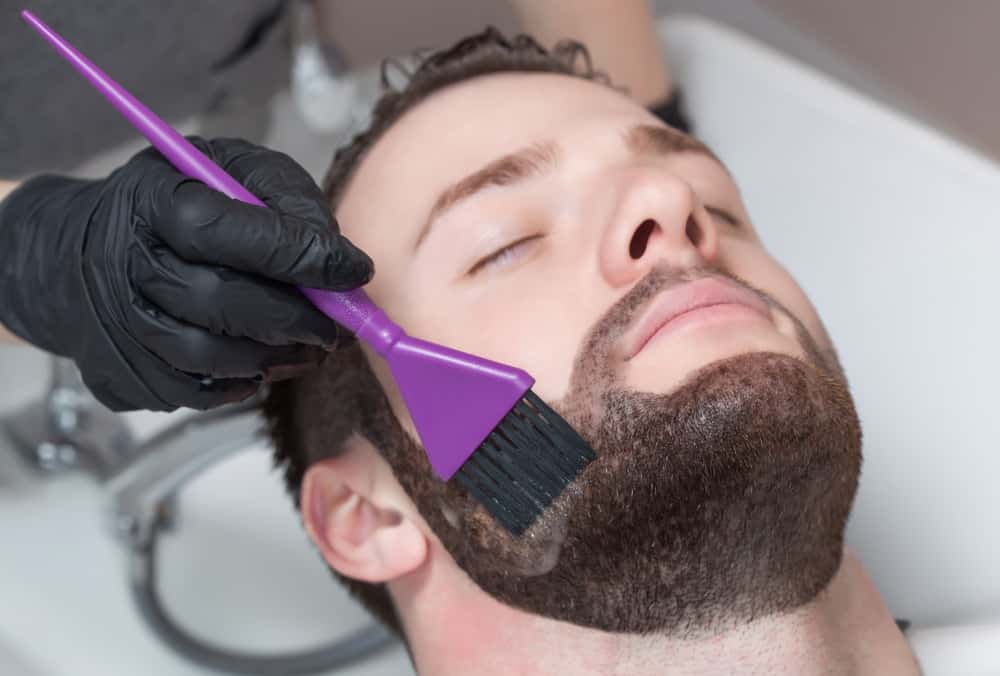 Beard dye is typically intended to cover up gray hair, or to even out the patches in your beard. The dye adheres to the hair of your beard and changes the color of it. The longer you leave the dye on your beard, the darker it will look. The application process could take as long as 15 minutes and it might be a bit messy, especially if it is the first time you are doing it.
You can also visit a salon to have your beard professionally colored. Some beard dye does cause allergic reactions, so if you have sensitive skin, you may want to look into a sensitive skin product, or at least a product without ammonia.
Pros
Resists sweat
Water resistant
Will not smudge or rub off
Does not itch
Cons
May stain skin
May cause allergic reactions
Can be time consuming
Might be messy
Despite claims to be permanent, it can grow out quickly
Temporary
Temporary beard dye is exactly that, temporary. It does not actually dye the hair. It only surrounds the hair with color. You can even add this color to the skin that is under the beard hair. When you do that, it can add volume to your beard and make it look fuller. This type of beard dye is only going to last about 48 hours.
The application process is incredibly short because this is instant color. It only takes about one minute. If you use this with permanent or semi permanent beard dye, then you could extend the life of your beard dye.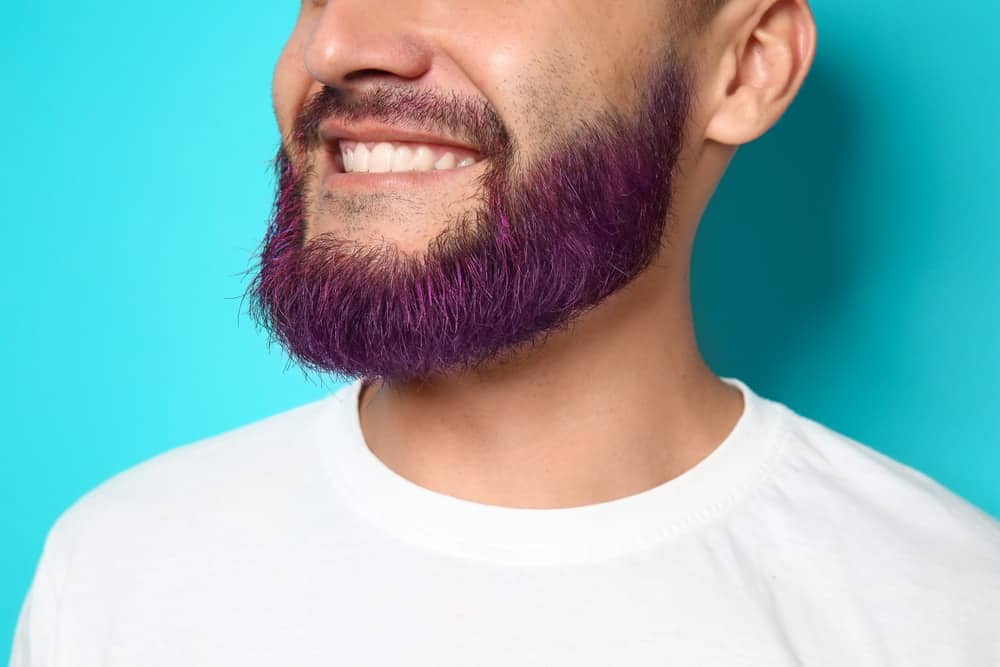 This is a temporary product so it may feel sticky in your beard or rub off on your hands, shirt, or other surfaces. Some of these products may not be water resistant, so if it gets wet, it will wash off. You have to make sure that you read the labels of the products carefully to determine if it is water proof. Typically, these types of products can be used more than once. When you buy the product, you can get many uses out of it, which makes it really cost effective.
Pros
Super fast application process
Great for touch up work
Easy to maintain
Looks natural
Will not stain your skin
May resist sweat
May be water proof
May not transfer to surfaces
Cons
Most likely will transfer to surfaces
Might wash right away if it gets wet
May cause your beard to be sticky
For Gray
Some may think that the only reason to color your beard is to cover your gray, or to blend the gray hair. Many men see gray hair in their beard appear quickly. It seems like one gray hair pops up and suddenly, they are all throughout your beard. This type of beard dye is a great way to get a salt and pepper look in your beard. This beard dye can bring out the best in your beard, while helping your beard look fuller and better groomed.
This dye helps balance out your hair so that you can have a more attractive amount of gray in your beard. Gray hair tends to look scraggly and dying that hair does tend to give it a better look. This type of beard dye is a gel that can be brushed into your beard and it only takes about 5 minutes. This manages your gray hair until the gray hair grows back and then you have to dye it again. This is typically about 4 to 6 weeks.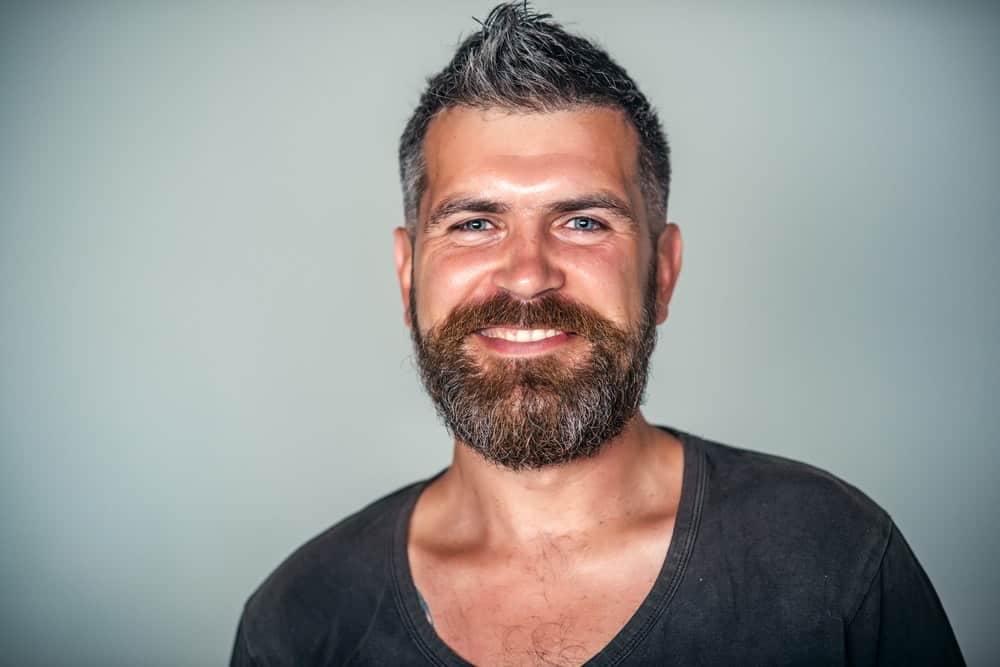 Pros
Works quickly in about 5 minutes
Can last as long as 8 weeks
May help your beard look fuller
Applicator brush makes it simple to use
Cons
May only last until the gray starts to grow back
Sensitive Skin
There are a large amount of men that suffer from sensitive skin. They may not realize how sensitive their skin is until they try to dye their beard. If you already know that you have sensitive skin, you should look into a dye that is specific for people will sensitive skin types.
This product is considered hypoallergenic and free of any chemicals that can be harsh on your skin. A sensitive skin beard dye tends to be gentle and does not cause skin irritation. You want a product that does not contain ammonia, but does contain aloe and vitamin E so it nourishes your beard as well as making it look good.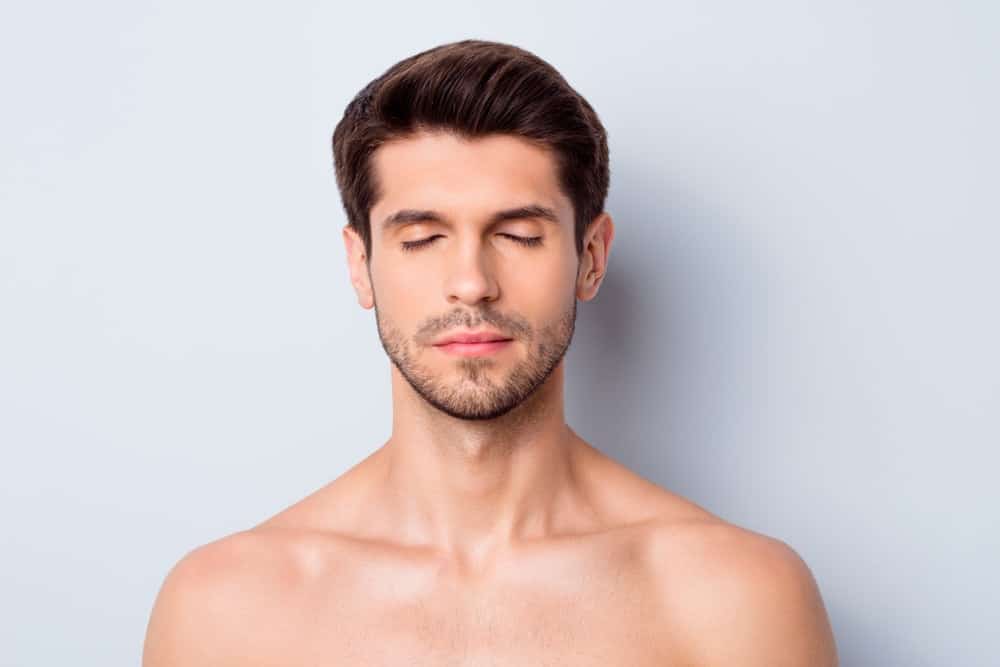 Some beard dyes will change the texture of your beard and may also burn it or harm it in other ways. Sensitive beard dyes do not contain any harsh chemicals that will destroy your beard. This type of product will not change the natural coarseness of your beard that you have come to love.
Pros
Easy to apply
Quick application
No harmful chemicals
Contains nutrients essential to nourish your beard
Perfect for sensitive skin
Cons
Only lasts for a short period of time
Need to reapply when gray hair grows back
FAQs
What is beard dye?
Beard dye is a type of color that you can apply to your beard to cover the gray or to balance out the amount of gray in your beard. You can apply this dye to your beard on your own, or you can go to a salon and have it done professionally.
What are the types of beard dye?
There are several types of beard dye. There is permanent or semi permanent beard dye. These are basically the same types of dye. This dye adheres to the hair and dyes it to a different color. They can usually last anywhere between 4 to 6 weeks. Another type of beard dye is temporary dye.
This dye only lasts for a few day, about 48 hours. This dye does not adhere to the hair, but just covers it instead. There is dye for sensitive skin that is free of harsh chemicals and ammonia. Another type of dye is specifically for hair that looks salt and pepper. This dye can help even out the gray in your beard.
Why is beard dye popular?
Beard dye is popular because it is an easy and effective way to change the color of the hair in your beard. It can also add fullness to your beard and help it look better. If you use the right applicator, you can apply it easily. If you do not like the color, it does not last forever and you can change the color. If you do like the color, it may last up to 6 weeks.
How is beard dye used?
There are several different ways that you can put beard dye on your beard. It may come in a liquid form and you can pour it on your beard. You can put gloves on your hands and use your hands to rub the dye into your beard. You can also use a brush applicator that helps you easily apply the color to your beard. Depending on the type of beard dye, you may want to make sure you do not get it wet.
Where can I buy beard dye?
You can buy beard dye from several different sources. You can go to a salon and have it applied professionally. You can get beard dye from a drug store or even a grocery store, depending on the type of hair dye. Some dye you can not find in a store because it is a special kind of dye and not likely to be found in stores. You can order specialty hair dye directly from the source online. You can also find hair dye at a beauty supply store.