Explore the different hair clips that come in a variety of shapes, colors, functions, and sizes. Since the beginning of time, humans had the itch to adorn their hair with hair clips of various sorts.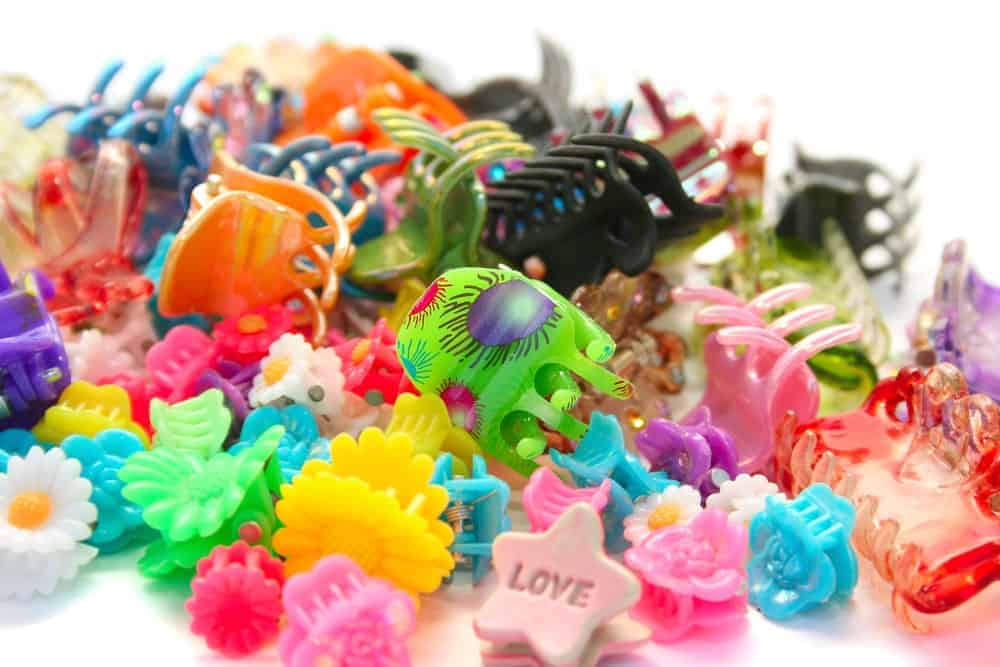 Hair clips existed as long as the human race had hair. Even the cave dwellers showed evidence that they fashioned crude hairpins from thorns, sticks, bones, and stone. During ancient Roman times, however, hairpins were also used as containers for perfume or poison. They morphed into bobby pins during the Victorian era when it was unfashionable for women to have loose hair showing.
Barrettes appeared as the modern version of the bobby pin and were first worn in the mid-19th century. They were typically made of metal or plastic with an embellished appearance.
Type
Bobby Pin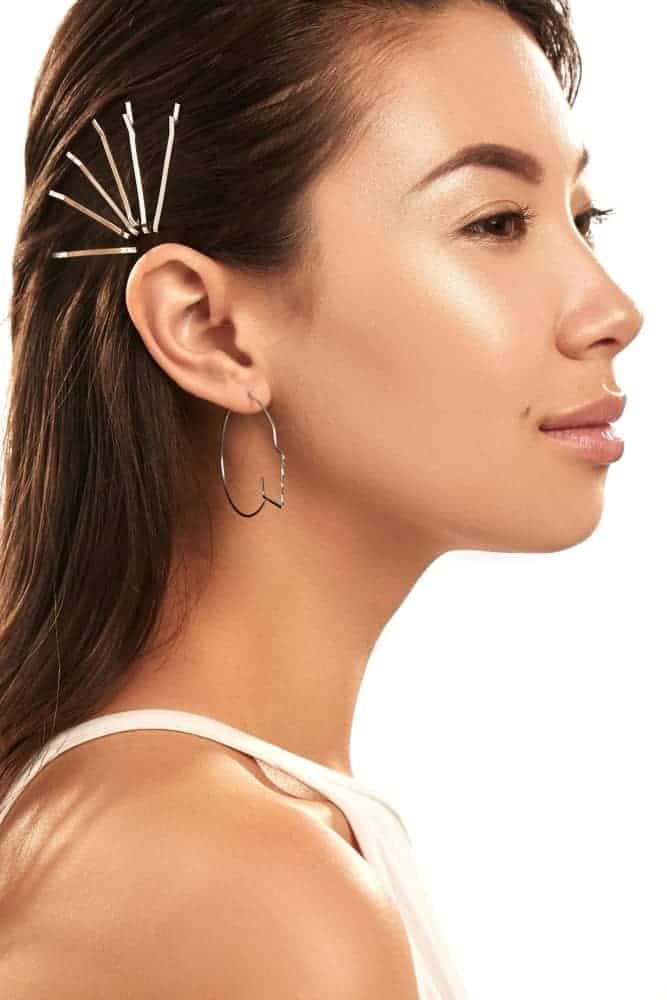 While they don't have a mechanism that will allow you to actually clip them into your hair, bobby pins are an important type of hair clip to have on hand because they are so versatile and helpful in styling your hair in many different ways.
One side of the bobby pin is flat and smooth, while the other side has grooves in it that are specifically designed and included in the bobby pin to help it hold your hair in place and stay where you put it without it falling out. They have small plastic balls on the two ends so that you can easily slip them into your hair without them snagging your strands or poking your skin, so it's important to only wear bobby pins that this has these small balls in place.
Because bobby pins come in so many colors, including bright colors, as well as a number of different natural shades, it's easy to find ones that will either blend in with your hair if you want a more natural look or will stand out and add a pop of color to your style. One of the main benefits of bobby pins and the reasons they are so popular is that they are very inexpensive, which means that you can easily buy a lot of them to have on hand without breaking the bank.
Claw Clip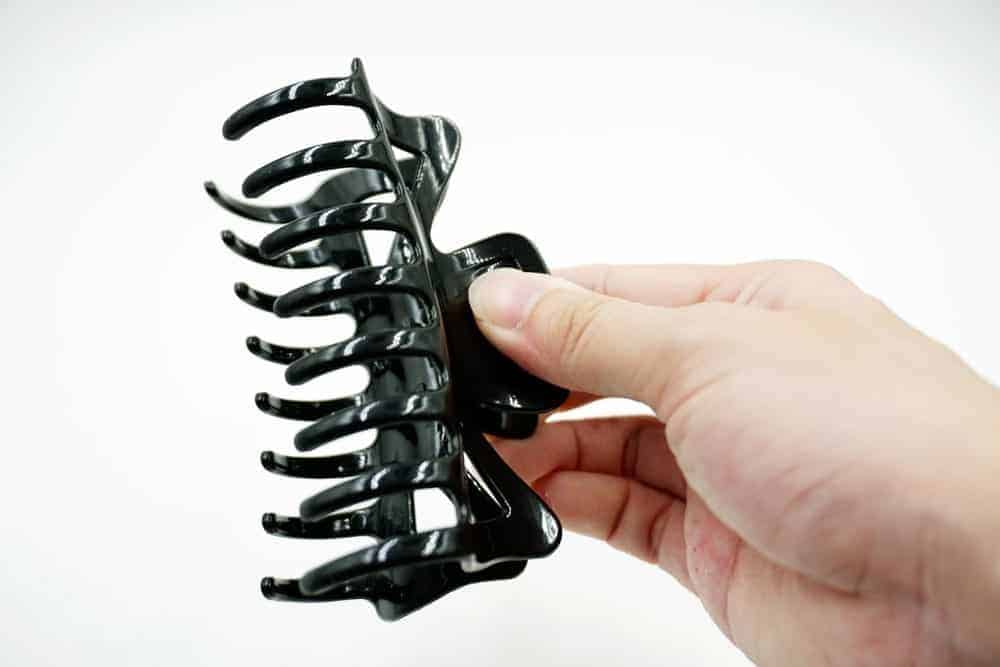 Also referred to as a butterfly clip, these hair clips are very popular and have evolved over the years from big and gaudy options during the 80s and 90s to more subdued clips that are easy to hide in your hair without drawing a lot of attention to your style.
They have two combs with very large teeth that are attached in the middle with a very powerful spring. This spring will allow you to push the two combs to open up the mouth of the claw clip and then, when released, will cause the clip to snap shut, holding your hair in place without any problems.
Not only are these clips great to pin hair back out of your face when you are styling it or trimming it, but they are also great for style on their own. Very small claw clips are a great way to catch and hold fine hair back from your face, and they are a wonderful option for use on small children who won't sit still for a long hair styling session.
Larger claw clips can be used on their own to either hold your bun in place or sweep all of the hair up and off of the neck in a modified ponytail. For this reason, it's a good idea to opt for a number of claw clips in a few different sizes so that you can easily style your hair however you want.
Snap Clip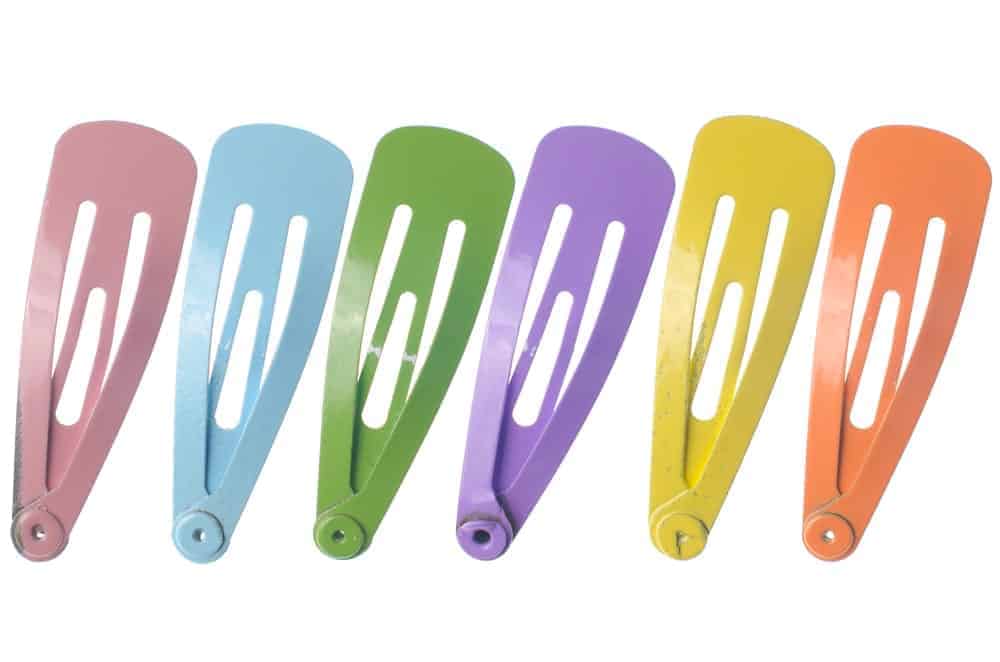 Also known as a contour clip, this is one of the most popular types of hair clips available and is often sold in bright colors and fun patterns to liven up a hairstyle, making them popular with women of all ages, and especially children. One of the main benefits of this type of hair clip is that they can easily hold a lot of hair or just a few fine strands, which is why they are so commonly used to pull hair away from the face.
They are formed out of a single piece of metal that, when the ends are lifted up at the same time, will snap open for the hair to be inserted. Once the hair is inside the clip and the clip is in place, the two ends are pushed back down, which forces the middle of the clip to snap up, holding the hair in place.
These clips also come in a number of different sizes, so it is fairly easy to find ones that will work with your hair type and style. No matter if you want to buy one that is very large so that it can hold back a lot of hair or make a statement or are interested in smaller snap clips that will blend in a little more with your hairstyle and won't stand out as much, there is a size for everyone and for every use, making customizing your style easier than ever.
Classic Hinged Barrettes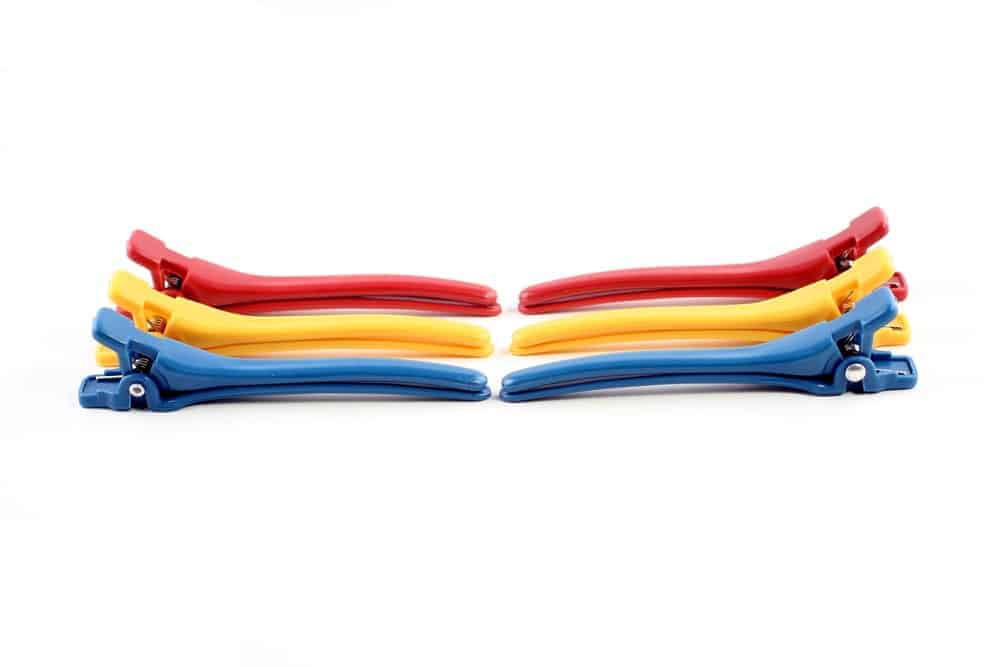 While these plastic barrettes are not as popular as they used to be, they are still a great option for styling a child's hair and allowing them to pick fun colors and designs. They are made from a single piece of plastic and have a hinge in the middle that allows them to fold in half.
The bottom part of the barrette that goes against the head has a small hole in it on the end, into which a bag on the top half of the barrette will snap to hold it close.
While these barrettes are great because they come in so many colors and styles, they can be tricky to use. Pressing the tab into the hold at the bottom of the barrette can be difficult at first, and many children find them to be painful to have placed on their heads.
Additionally, even though they often have plastic teeth to help hold the strands of hair in place, it's not uncommon for the hair to slip out and fall from these barrettes. They are not ideal to try to hold the hair in place if the person wearing them is going to be very active, as they simply don't have enough control to keep the hair from falling out.
Banana Clip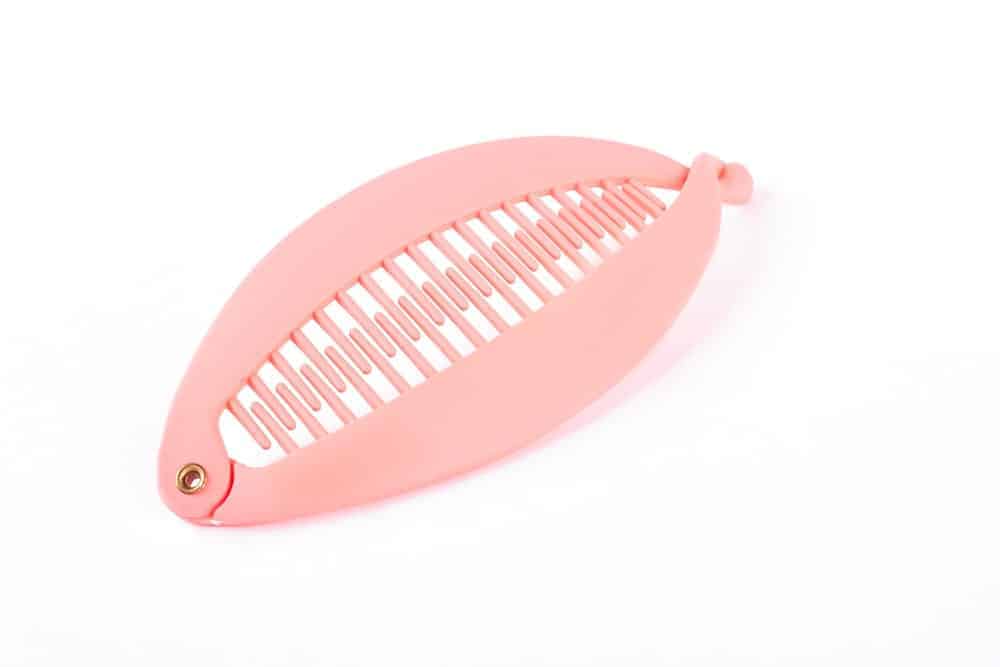 Another very popular type of hair clip is the banana clip. These are rather large and average about 6 inches in length, so they are generally only used by people who have long hair that they need to control.
They have teeth on both sides of the clip and will actually lock into place so that the hair is held in place at the base of the neck. One of the reasons they are so popular is that, because of the way they secure the hair, they can actually give the illusion of your hair being longer than it actually is, which is something that many people love.
Many people with long hair keep banana clips on hand because they are a great way to clip hair out of the way when you are working or just out of the shower. They can be harder to use on thinner hair, so they are not commonly seen used on younger children who may have hair that is too fine and thin to be held easily by the banana clip.
These clips really became popular in the 80s but are still used today. They come in a number of different styles and designs, with some banana clips being very simple and in a pattern like a tortoiseshell, and others being much more intricate. If you are going to be going somewhere fancy and want your hair clip to match the rest of your outfit, then you will want to opt for a banana clip that has decorative edges and embellishments.
Fancy edges and rhinestones will easily elevate this clip and make it something a little more impressive so that it can stand up to the beauty and design of the rest of your outfit without looking dull and boring.
Double Prong Curl
While most hair clips are used to hold a hairstyle in place when you are ready to go out, this type of hair clip is actually used to help you style your hair. While they look similar to alligator clips, they do not have any teeth on them and aren't generally worn out of the home.
If you are going to be using curlers to curl your hair then you will want to make sure that you have some of the clips on hand. They are great for making sure that your hair is secure and held in place on the curler without allowing it to slip out of position.
Additionally, because the sections of the clip that will be holding your hair are flat and do not have teeth, you don't have to worry about the clip causing your wet hair to kink or look damaged.
Another way that these clips are commonly used to help you style your hair is if you are going to be doing finger waves. They are ideal for holding finger waves in place since they do not cause the hair to dry in funny shapes or with any texture and will ensure that your waves do not shift while they dry. If you like to style your own hair, then these clips are necessary to help you ensure that you get the look that you want.
Alligator Clip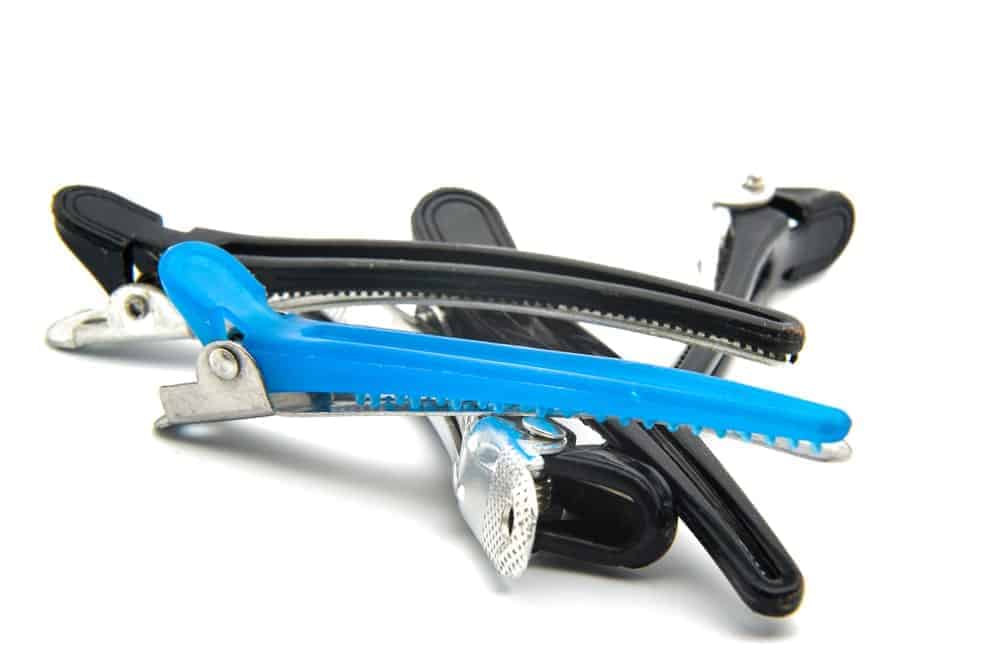 While this type of hair clip is often used by hairstylists to hold extra hair out of the way when they are cutting hair, they are a great option if you want to be able to keep hair pinned back from your face with little effort.
They are a pinch clip that has a spring on one end. One half of the clip will be flat so that it can fit against the head comfortably and will have teeth that match the top half of the clip. When the hair is placed inside of the alligator clip, and the clip is used correctly, it can easily hold hair out of the way. These are a great option for parents who are looking to clip their child's hair and pin it away from the face, as they can easily hold a few thinner strands or a lot of hair all at once.
It's easy to find alligator clips that are decorated and designed to either be a little fancier than a plain clip or to dress up an outfit. One of the reasons they are so popular with parents and with children is that they come in a number of different styles, sizes, and colors. It's very common to see alligator clips with large bows on them, which makes it easy to dress up a child's outfit without having to worry about the difficulty of pinning a bow in their hair.
Duckbill Clip
These clips are similar to alligator clips in that they can easily be used by a hairstylist to hold hair out of the way when they are cutting it, but due to their longer length, they are not multi-purpose the way that alligator clips are.
They have a fine point at the end of the clip, which allows the hairstylist to use them to easily section hair and move pieces out of the way while they are cutting it. This ensures that all sections are neat and organized, and it makes it possible for the stylist to use just the clips to separate and move the hair, rather than having to reach for a brush, as well.
Because these clips aren't used to style hair for going out, they are generally rather plain. If you want to have some of these clips on hand so that you can cut and style your hair yourself then you will want to look for ones that are metal, as they are going to last a lot longer than plastic ones and aren't going to be nearly as prone to breaking.
Feature
Rubberized
One problem that a lot of people have when they are trying to use hair clips to hold their hair back from their face is that if they do not have a lot of hair or their strands are fine and thin, that they will easily slip out from the clip and fall around the face.
This defeats the purpose of using hair clips to keep hair out of the way and can result in a hairstyle that looks very messy and unkempt. If you are worried about how well your hair clips will be able to hold your hair, or if you have had problems with your hair slipping out of the clips in the past, then it is time to consider buying rubberized hair clips to keep your hair in place.
These clips will come with small rubber dots that are designed to help hold your strands in place. The great thing about using rubberized hair clips to keep your hair where you want it is that they generally will not look any different from other types of hair clips.
This means that it won't be obvious to anyone else that you have opted for clips with this feature, allowing you to keep your hair pulled back and styled the way you want it without anyone seeing that you have opted for special clips.
Embellished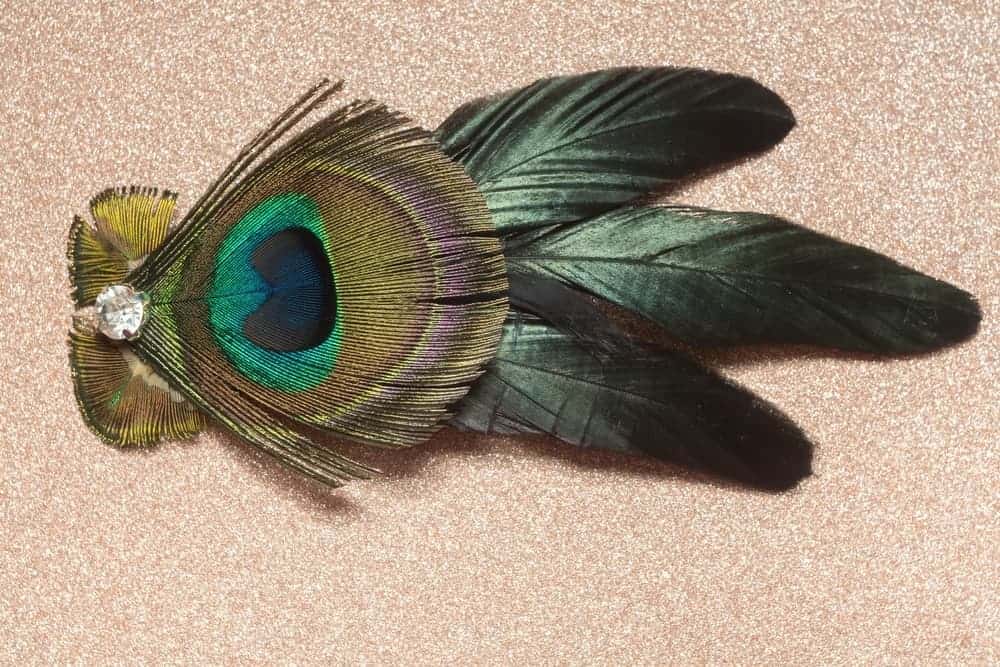 There are sometimes when you will want your hairstyle to look great, especially if you have taken the time and made the effort to really dress up. Rather than spending a lot of time worrying about your outfit, but then not taking into consideration the way that your hair looks, when you opt for a hair clip that is embellished then you can have confidence that you will look great from head to toe. This is a wonderful way to make sure that your hairstyle is just as fancy as the rest of your outfit.
While you most likely won't want to wear embellished hair clips every day, as they will look out of place with a lot of your day-to-day outfits, it's important to have some options that are a little bit fancier than what you would regularly wear.
You'll be able to have confidence that you can always dress up enough for any event that you have been invited to. For a very special event, look for an embellished clip that matches the color of your outfit, as this will be a little bit more special. Otherwise, choosing one in neutral tones will ensure that you can wear it with almost any outfit you have.
Mini Shaped Clips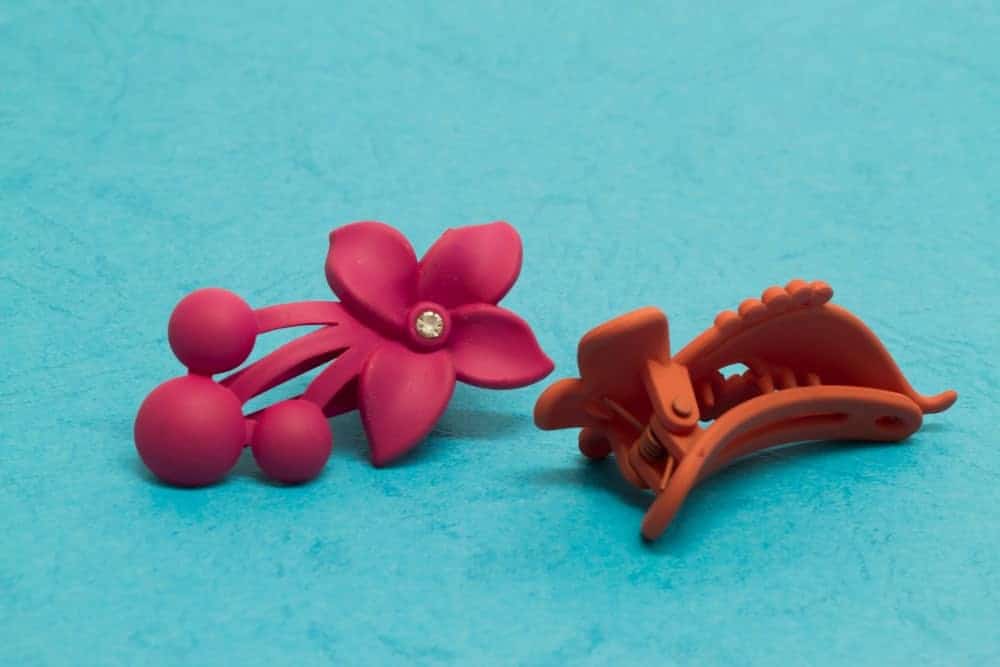 There are a few reasons that it can be so difficult to style a toddler's hair, even if you are able to get them to sit still so that you can work on their hair. One reason it is so difficult to style a toddler's hair is that it is generally very fine. This means that if you use large clips, you won't be able to hold the hair the way tightly, and it will easily slip out of the clip and fall down. Opting for mini clips is the best way to get around this problem.
Another reason it can be so difficult is that kids don't usually have a lot of hair when they are younger. Rather than giving up on trying to style their hair, when you use a clip that is designed to hold smaller sections of hair, then you can keep it out of their face.
By opting for smaller clips that are designed to hold smaller amounts of hair, you can easily get around the problems associated with styling toddler hair. Another thing to consider when choosing hair clips for a small child is the design and shape of the clip itself.
Generally, children are going to be much more willing to have their hair put in clips when the clips are cute and appeal to them, so look for ones in fun shapes like flowers and butterflies to make your task easier.
Minimalist
Just because you want to use a clip to pull your hair back from your face and style it doesn' mean that you need to use a big clip that will attract a lot of attention. If you want your outfit to steal the show and don't want to have to worry about wearing a large clip like a banana clip or a claw clip, then choose one that is minimalist in design.
These will work just as well as other types of clips, but they won't command attention the way that larger clips will tend to do. One of the benefits of opting for minimalist clips is that they will work well with most any outfit, and you don't have to worry about whether or not they will clash with what you have on.
Natural Colors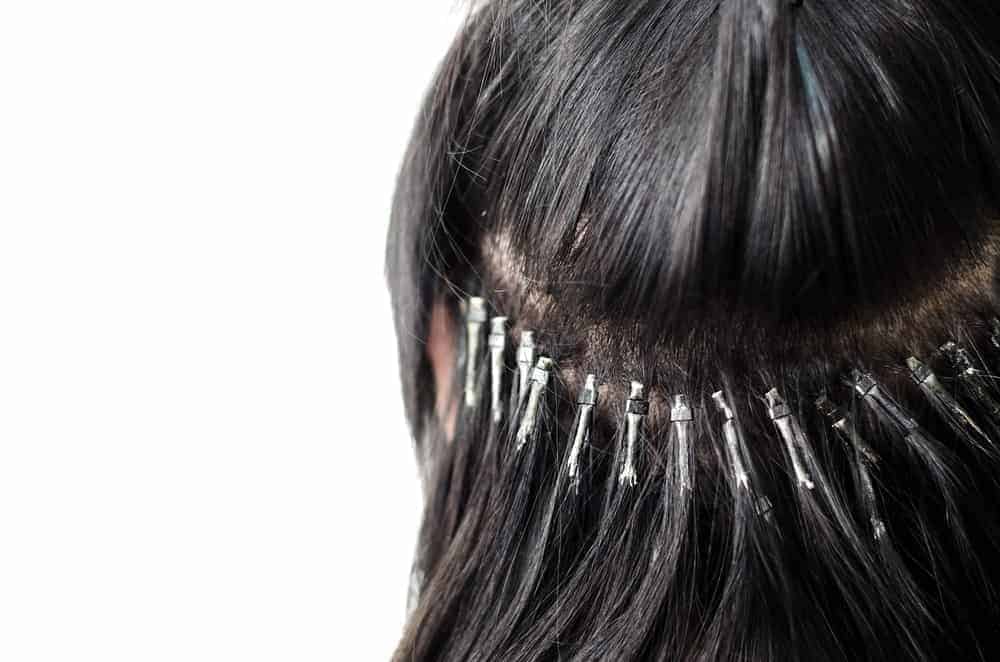 While it can be fun to allow your hair clip to steal the show by choosing ones that are bright or embellished, it's also a good idea to have some hair clips handy that match your natural hair color. These clips are going to blend in with the rest of your hair so that they won't be nearly as obvious when you are wearing them.
While you may not be able to match your color perfectly, by choosing ones that are lighter for blonde hair, medium for brunette, and black for darker hair, you can make sure that your clips don't stand out too much.
This is a great way to create a very natural look without a lot of effort, as your clips won't steal the show and will simply blend in with the rest of your hair. Most different types of hair clips come in natural colors so that you can choose your favorite clip style and still have it look great.
Theme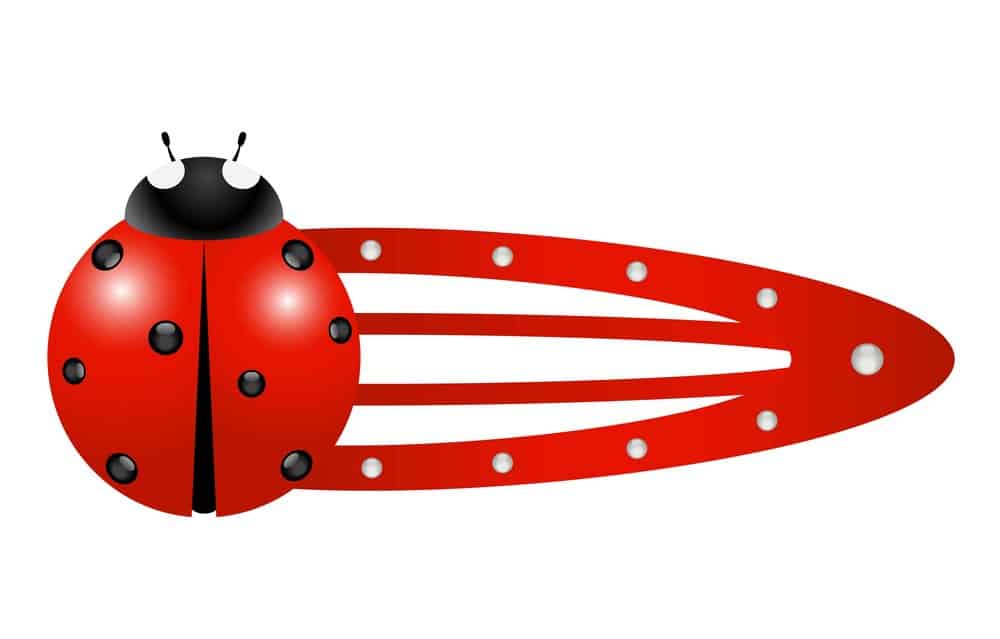 Themed hair clips are a great way to show your spirit and a fun way to dress up for holidays without going over the top. Because they are often small and can be tucked into a hairstyle so that they are not obtrusive or over the top, you can generally wear themed hair clips for most any event.
Look for those that are bones for Halloween, hearts for Valentine's Day, and everything else in between. As long as you are careful with your hair clips and aren't rough with them when using them or storing them, then they should last for many years so that you don't have to invest in new ones anytime soon.