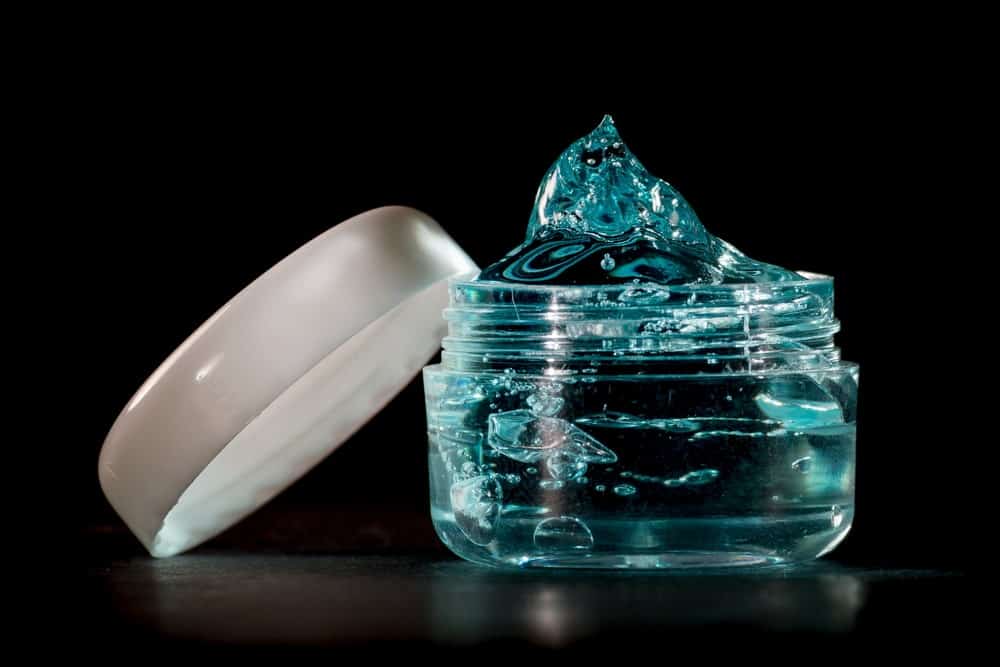 Before the invention of hair gel, men used petroleum jelly, corn oil, and macassar oil to keep their hair in place. A company in Birmingham, England called Chemico Works invented the hair gel in 1928 and introduced it into the market the following year.
It quickly became a hit in the Western world. It ushered the "wet look" trend in the 1920s through the 1960s while stiffer hairstyles became in vogue in the 1980s.
Type
Shaping and Sculpting
This is not a type of gel that most people will use on a regular basis, but if you want to create a custom look with your hair and need stronghold, then you will need to reach for shaping and sculpting gel. Molding gels are popular if you are going to make a particular hairstyle, such as side swoops or finger waves, and want to make sure that you have plenty of holds.
The problem with some sculpting and shaping gels is that they will dry very hard, which is not only uncomfortable but looks very unnatural. It's important when you want to buy this type of gel, to make sure that it will offer the firm hold that you need without drying out your hair and making your hair hard and crispy.
Curl Defining
If you have naturally curly hair, then you probably love to show off your great curls. However, getting them to look defined and not frizzy can be a little difficult.
Not only will your shampoo and conditioner play a huge role in how great your curls look, but you also need to take into consideration the gel that you use. When you want to make sure that your curls look natural and defined, then you need a product that is made for this use.
Unlike other types of gel that will offer a very stronghold that can be unattractive on curls, curl defining gel provides you with a soft and flexible hold and will counteract any frizz that you have to deal with. This gel is also useful for providing a little much-needed moisture to curls, which will help to keep your hair from looking dry and damaged.
Firm Control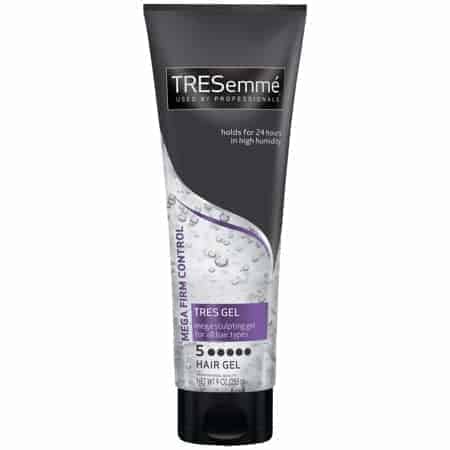 Sleek updos require the right gel to hold all of your stands in place so that you don't have any flyaways that will ruin the hard work that you put into looking great. If you need firm control from your gel, then you want to make sure that you choose a product that will not only keep your hair tamed and where it needs to be, but also help your hair to resist any humidity in the hair.
Lower-quality firm control gels will be negatively affected by a high level of humidity, which means that not only will your style fall and your hair not stay where you want it to, but your hair may end up looking a little wet. This is not a good look for anyone, which is why choosing a high-quality firm control hair gel is so important.
Extreme Hold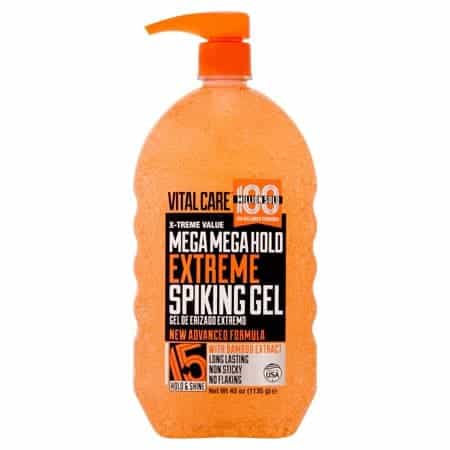 People who want to style their hair into very edgy styles need to make sure that they have a gel that can withstand the rigors of the day and will be able to lock the style into place without any problems. Gels that offer extreme hold are usually not for everyday use unless you wear a mohawk or want to spike your hair in different directions.
When you opt for extreme hold gels for your hair, then you may actually be able to dilute the product so that you get a great hold without any flaking or crispy hair. You can easily do this by mixing the extreme hold gel with another hair gel so that you get the perfect amount of control and hold without any of the unfortunate side effects that are so common with gel.
Hair Type
Dry
Dry hair needs a lot more moisture in the products to ensure that the hair doesn't look frizzy or damaged. While you may be able to get away with using normal gel for short periods of time if you have dry hair, the best way to make sure that you are not causing any additional damage to your locks is to choose a gel that is made for use on dry hair.
These products are going to have higher moisture content in them and are not going to include as many ingredients in them that may be drying. This means that not only will you get the control that you crave so that you can have the style of your dreams, but you will be moisturizing your hair at the same time. Dry hair is very prone to breaking and to looking brittle and unattractive, and using the wrong gel on your hair will only exacerbate these problems and can easily cause more damage.
Oily
Click for price
Oily hair tends to look wet all day long, even when there isn't any water on your head, and this problem can be made worse very quickly if you choose the wrong gel for your hair type. It's important to note that oily hair is caused by the scalp, not by the strands of the hair itself, but you still need to be very careful about what you put on your hair so that you donâ't make the problem worse.
If you have oily hair, then any type of moisturizing gel will only make your hair look more damp and dirty. This is why you need to make sure that you choose a gel specifically made to combat the appearance of oily hair. These will often have ingredients in them that are less irritating to your skin so that your scalp isn't bothered by what you are putting on your hair.
Normal
People who have normal or thick hair are able to use most any type of gel without negative side effects, which makes finding the right gel for your use a lot easier. One thing that you will want to consider if you do have thicker hair is that if you opt for a gel that was designed for fine hair, then you may not get the control and hold that you want.
This is because these products are designed to provide a little bit of hold without weighing down fine hair. That same benefit can make it difficult for people who have ample hair to control it effectively.
Normal hair can handle any type of gel, no matter if it designed for curl control, extreme control, or just to keep flyaways from around your face. Make sure to consider ingredients and the hold type so you get the right gel for your needs.
Fine
It can be very difficult to find a hair gel that is light enough and is specially formulated for use with fine hair. The problem with fine hair is that any product will tend to weigh it down and make your hair look flat and dull. When you are looking for a gel to use and you have fine hair, then you need to make sure that you carefully choose one designed for your hair type.
Opting for a stronger gel if you have thin and fine hair will result in you being frustrated that you are unable to style your hair the way that you want. It is much better to choose a lighter product that may not be able to offer you as much hold than to opt for one that will make your hair look dirty, unnatural, or greasy and wet.
Chemically Treated
Chemically treated hair is going to be very fragile and can easily be damaged and even broken if you are not careful about what products you use on your hair. While there isn't anything that will stop you from using normal or regular gel if you have chemically treated hair, if you want to do everything you can to make sure that your hair isn't damaged, then you need to choose a special kind of gel.
The gel that has been made for use on chemically treated hair is not going to have as many drying chemicals or ingredients in it, as these can easily cause more damage to your strands. Additionally, if you have colored your hair, then you will want to make sure that your color lasts for as long as possible and doesnâ't fade dramatically due to the use of gel and other products.
Some gel can greatly damage your hair if it is color-treated, and can actually cause the color to fade faster than normal, which is why it's important to carefully choose the right product for your needs.
Textured
A lot of texture in your hair is a great way to make sure that your style is updated, fun, and interesting, but if you do not take the time to choose the right gel for your style, then your hair can end up looking very flat and uninspired. While you want to make sure that you choose a hair gel that will offer you enough control to piece out your hair and really show off the texture, you do not want your hair to end up looking dirty or damp.
Hair gel for textured hair comes in a number of different strengths so that you can easily get the hold that you really need without a lot of effort. Consider the style that you are trying to achieve, as well as how well your hair responds to gel when looking for this product.
Straight
While you can use hair gel on straight hair, you need to be very careful about the product that you choose and make sure that it is not going to weigh down your strands.
There are few things that are less unattractive than straight hair that has gel in it and is plastered to the head due to the weight of the gel. If you do have straight hair, you are most likely going to be using the gel to provide you with a little control when you do an updo or to keep hair from flying into your face.
Unless you have very thick, straight hair, you can generally get away with a lighter gel for use on your straight hair. This is because you won't be using the gel for as much styling control as a person with large curls would. As always, shorter hair is going to be easier to control and to work into a shape, while longer hair will need more gel to get the same results.
Wavy
Wavy hair is going to naturally have a little more body than straight and flat hair, and you will want to choose a gel that will bring out the body and encourage your hair to have bounce and movement, rather than weigh it down and make it look flat. If you are lucky enough to have wavy hair, then you can generally opt for most types of gel, as long as you are careful that it won't be too heavy or damaging for your strands.
Make sure that you choose a gel that has enough hold it in so that you will be able to control the way that your hair looks, but not so much that it weighs down your hair and makes it look straight. This can be a problem for people who have wavy hair, but whose hair is closer to straight than curly.
Curly
Curly hair can look gorgeous, but it can also appear very unkempt if you are not careful to apply products that will define and separate your curls for you.
When you have curly hair, then you already know that it can be a battle to keep your curls looking clean and neat, and hair gel is a great ally in this fight. If you want to make sure that your curls are defined and neat, then you need to choose a gel that will provide you with ample hold.
Because you want to make sure that your curls are defined, but that they stay soft to the touch, choosing a hair gel that is made specifically for curly hair is key. These gels will be able to keep your curls in place without locking them into place and preventing them from moving with the motion of your body.
Stronger gels may be a great choice if you want to keep your curls in an updo, but for everyday wear, it's a good idea to opt for a hair gel that will allow your curls to move as you walk so that they look natural and healthy.
Features
Natural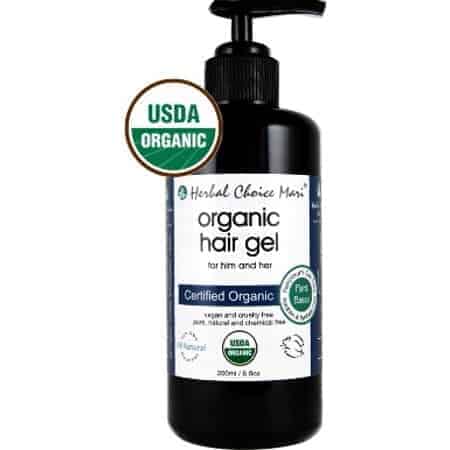 Natural or organic products are going to be packed with ingredients that are good for your hair and won't have all of the dangerous chemicals that are so common in hair gel products. If you are worried about what you are putting on your hair and your scalp on a daily basis and want to make sure that you choose a healthy option, then look for products that are natural or organic.
While you can often expect to pay a little bit more for these products, you won't have to worry about the danger of certain ingredients.
Cruelty-Free
Nobody wants to think that their beauty products have been tested on animals, but unless you opt for a cruelty-free hair gel, there is a very good chance that your new gel was tested on an animal. Scientists and product developers do this so that they can check and see if there is going to be an allergic reaction.
Luckily, there are a number of great hair gels on the market that are not tested on animals, so you don't have to worry about your products causing harm.
Alcohol-Free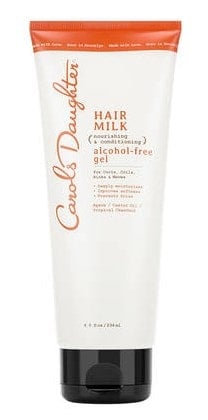 Everyone knows that alcohol can be very drying, especially to hair, but it is still a common ingredient in a lot of different types of hair gels. This is unfortunate, as it can cause your hair to not only dry out but also to become damaged.
If you already have dry hair that is damaged due to exposure to the sun, salt water, or other hair products, then you need to be careful to choose hair gel that is alcohol-free.
Many people worry about whether or not this hair gel will offer them the stronghold that they crave, and they can be confident that it will. While alcohol-free hair gels in the past may not have been able to hold hair as well as gels that had alcohol in them, you can now get the hold you want without the damage.
Paraben-Free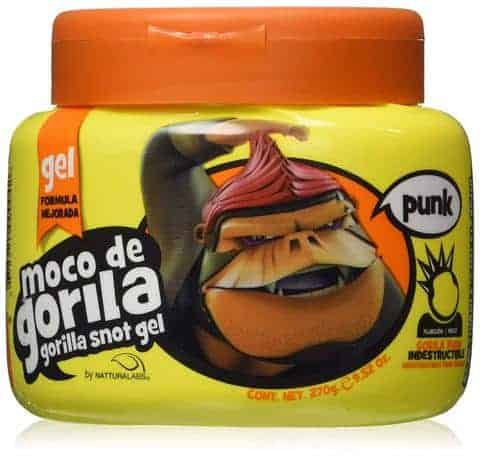 While it seems that parabens are everywhere, and they are in a lot of health and beauty products, this doesn't mean that you want to have this ingredient in your hair gel. Parabens have been shown to cause health problems and are especially dangerous when applied to the skin, as they can easily cross through the skin and enter the bloodstream.
While you may not think that this would be a problem with hair gel, it does often come in contact with your scalp, which can be a problem. You can avoid the potential health issues by opting for a hair gel that is paraben-free.
Oil-Free
If your hair is very oily, then you will want to do everything that you can to avoid adding any more oil to your strands or your scalp, as this can serve to exacerbate the problem. While most people who have oily hair don't need a hair gel that is specifically oil-free, there are sometimes when this product will really help to improve the health and the appearance of your hair.
Make sure that you consider an oil-free hair gel if you struggle with your hair looking clean and dry throughout the day, as you may just need a product that can provide you with a little extra care.
Fragrance-Free
It can be hard to find a hair gel that doesn't have some sort of fragrance or smell to it, but if you have a sensitive nose and are prone to allergies and other breathing problems, then you will need to take the time to find the right gel for you.
Fragrance-free or unscented gels will be able to offer you all of the hold and the control that you need, but you won't have to worry about allergies or causing sinus problems. These hair gels are often more expensive than regular hair gel, which is something to be aware of.
However, if you have breathing problems and know that you are sensitive to the smells of health or beauty products, then you will want to consider this as a viable option.
Sulfate-Free
Sulfates, like parabens, are everywhere, but that doesn't mean that you want them on your skin or hair. They can wash away all of the water-proofing oils and proteins that your body makes, which leaves your scalp and hair vulnerable to damage from allergens and pollutants.
They also lift the cuticle of the hair, which can cause your hair to dry out really quickly, weakening the entire strand and making it not only look dull and flat but also much more prone to breaking and having split ends.
When you use a hair gel that contains sulfates, your hair will take longer to dry before you can style it. This means that you will have to expose your hair to heat for longer, which can greatly damage it. Finally, sulfates can irritate your scalp, causing it to become inflamed and irritated. Skipping hair gel that contains sulfates is the best way to make sure that you protect your hair and your scalp from irritation and damage.