Headbands for men come in many styles. Some of them focus on function while others are more about style. Still others have cultural meaning. If you aren't wearing a headband yet, what are you waiting for? They are a must have men's accessory. Say goodbye to bad hair days.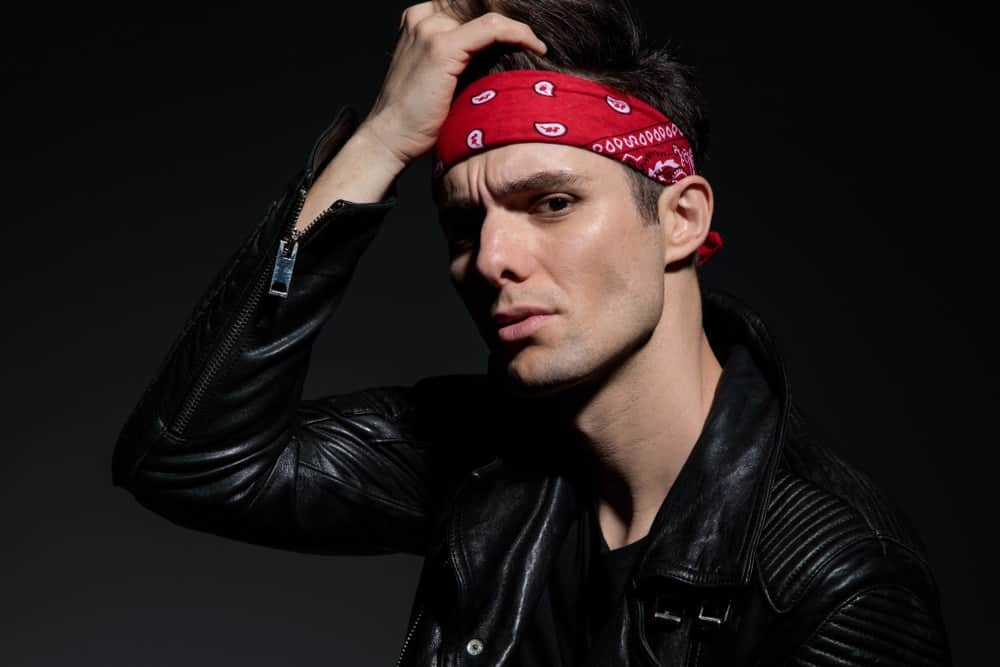 Headbands are often viewed as a woman's accessory. However, throughout history, headbands have been a symbol of masculinity. They are used in many cultures to represent warriors and bravery. In ancient Greece, they were worn by victorious athletes in the form of laurel wreaths.
In Ancient Rome, they were often worn by those in political power, including emperors. Headbands can offer utility, fashion, fun, or represent ideal characteristics. There is an entire world of headbands for men today for a multitude of purposes. So leave behind your baseball cap and take a peek into the world of men's headbands.
Why Headbands?
Headbands are awesome for many reasons. If you are attempting to grow your hair out and in that awkward in-between stage, a headband can save you from giving up and grabbing the scissors. If you are active, it can keep sweat and hair out of your eyes. If you are having a bad hair day, a headband can fix it. If you want to showcase your unique personal style or make a statement, they can do that too. If you aren't wearing a headband yet, what are you waiting for?
Types of Headbands
There is a huge variety of headbands designed for men available today. We are going to divide them by category and purpose, instead of strictly by the type of headband.
Categories of headbands are:
Athletic
Cultural
Miscellaneous
Helmet
Athletic Headbands
Athletic headbands are essential if you are engaging in physical activity. They keep your hair out of your eyes. They also prevent sweat from running down your face and blinding you at the most inopportune moment. There are several types of headbands typically used for athletic activities.
We will take a look at:
tennis headbands
runner's headbands
gym/yoga headbands
Tennis Headbands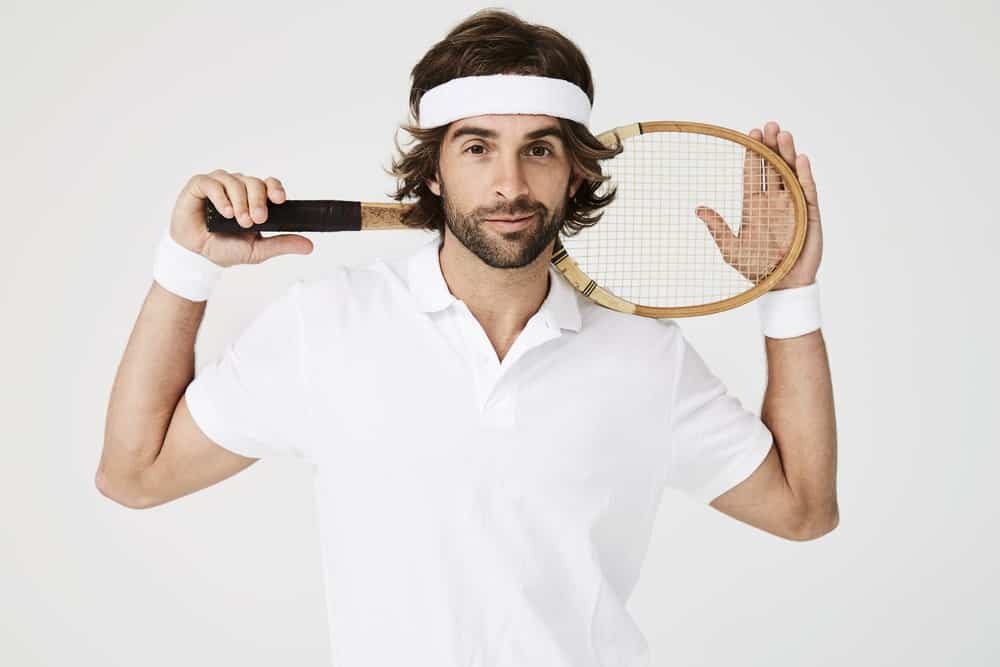 Tennis headbands often come with matching wristbands. They are designed to be absorbent and stay in place without restricting your movement or vision. They typically have moisture-wicking technology to keep you dry, whether you are in a tennis match or lifting weights at the gym. Tennis headbands are usually one piece that wraps around your head and is uniform other than a logo or design on the front.
Tennis Headband Picks:
Runners Headbands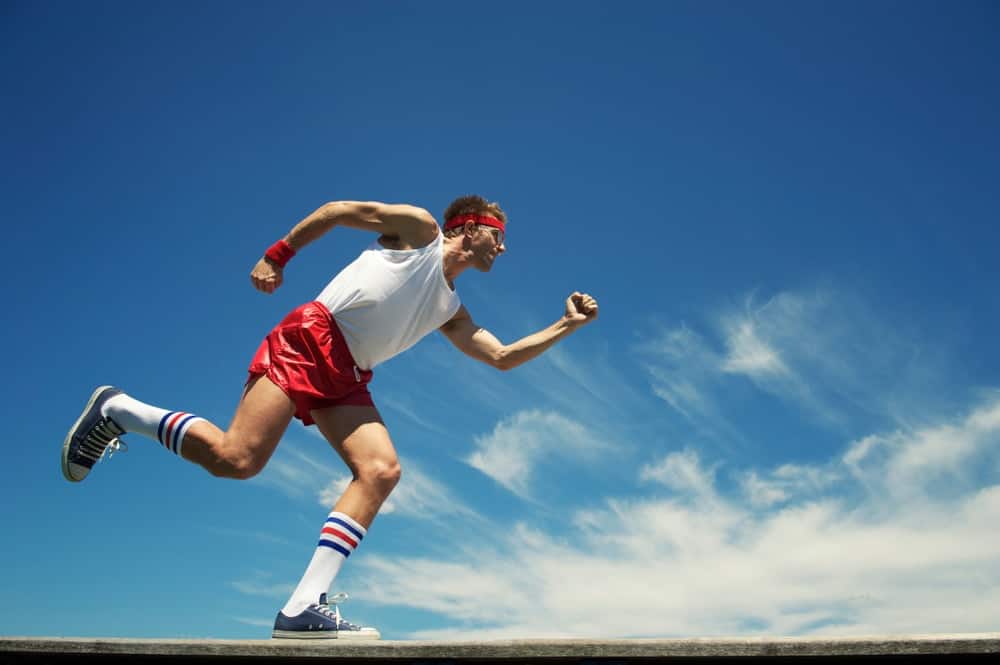 Runner's headbands are aerodynamic and designed to stay on when you are moving fast. They are also excellent for cycling. They are typically wider than other types to help keep your hair in place when you are moving. They are thin and more lightweight than tennis headbands. They are a great choice no matter what type of activity you are doing, but they are a must for outdoor running or cycling activities.
Runners headbands:
Temple Tape: Lightweight, can be worn under hat or helmet
Sports Running Band: lightweight polyester blend, moisture-wicking
Halo 2: Nylon, polyester, spandex blend, double-layered and soft
Gym/Yoga Headbands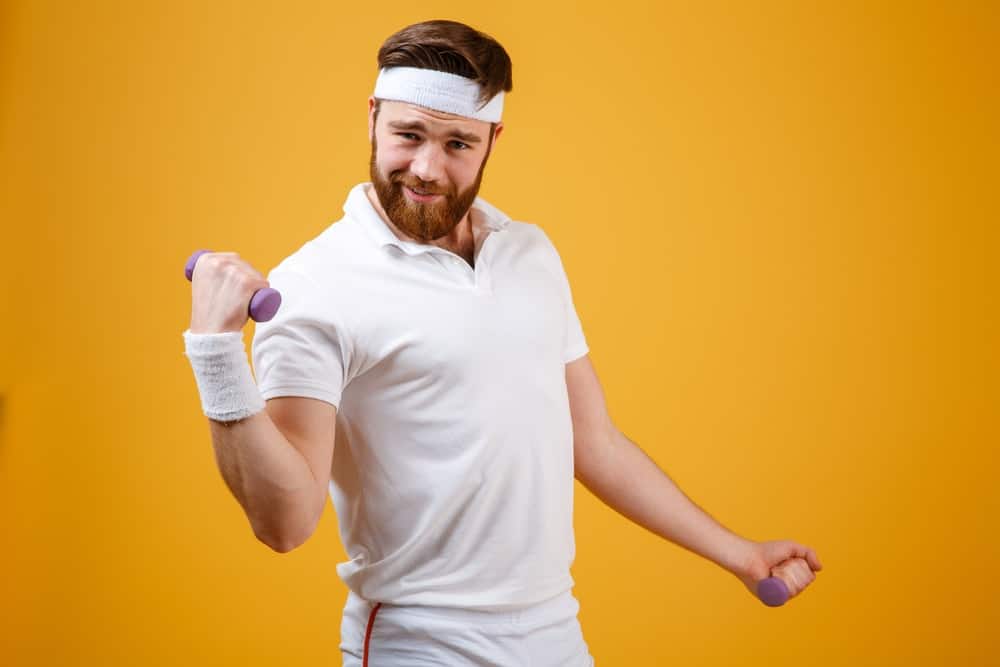 These headbands are multipurpose. They are designed to keep your hair out of the way and absorb sweat. They are typically not as wide as runners headbands, but are fairly similar in design and appearance. They are excellent for any sports activity, and they will keep you cool and comfortable.
Gym headbands:
Obacle: Spandex design for a comfortable fit
E Tronic: Inner grip strip to keep the headband in place
Neitooh: Nylon and spandex, moisture-wicking
Cultural Headbands
Headbands are associated with a wide variety of cultures. While they are worn by many people of different cultures today as a fashion statement, they have a special meaning to their culture of origin. If you are not from the culture but enjoy the look or meaning of these headbands, you should view the cultural beliefs with respect. It's much more than just a current fashion trend.
Cultural headbands include:
Japanese hachimaki
Native American Headband
Pirate headbands
Japanese Hachimaki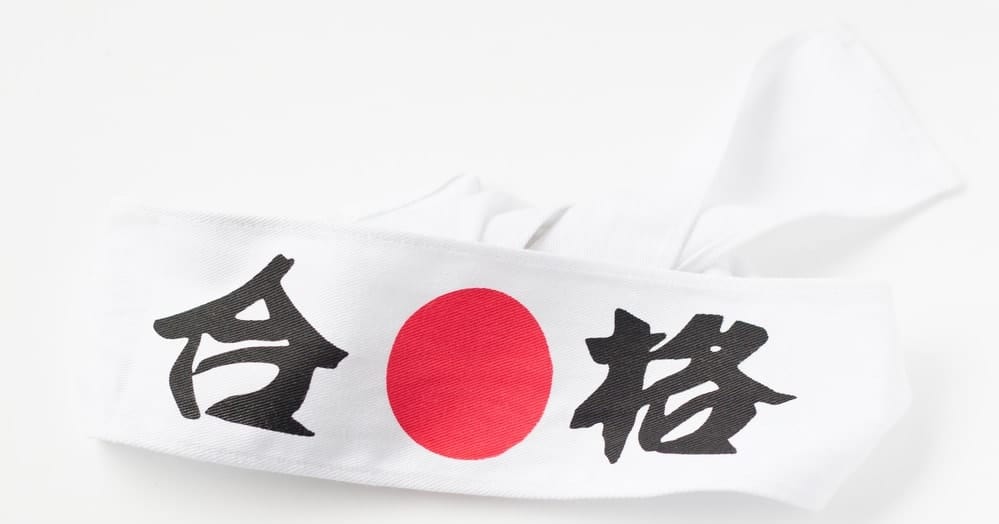 Hachimaki translates to a helmet scarf. The most popular theory for their origin is that they were originally worn by samurai warriors. Samurai wore metal helmets, and it's believed the hachimaki prevented cuts from the helmet and made them more comfortable. They may have also prevented sweat from running into the face during battle.
Legend states that the hachimaki will give the wearer vitality and protect from evil spirits. They are typically worn when a difficult task needs to be accomplished to provide luck and perseverance. Kamikaze pilots in WW2 wore them. They are common in karate tournaments, and popular with Japanese motorcycle gangs. They are also worn by students when taking exams.
They come in several styles. Some are traditional. These are white or red, often with a kanji written on it. Today, some are fun and meant to be worn on special occasions or festivals. The traditional style is a cotton fabric 2-3 inches wide and about 36 inches long. They can be worn in several ways, but the most common is tying around the head with the tie in the back.
Hachimaki:
Native American Headbands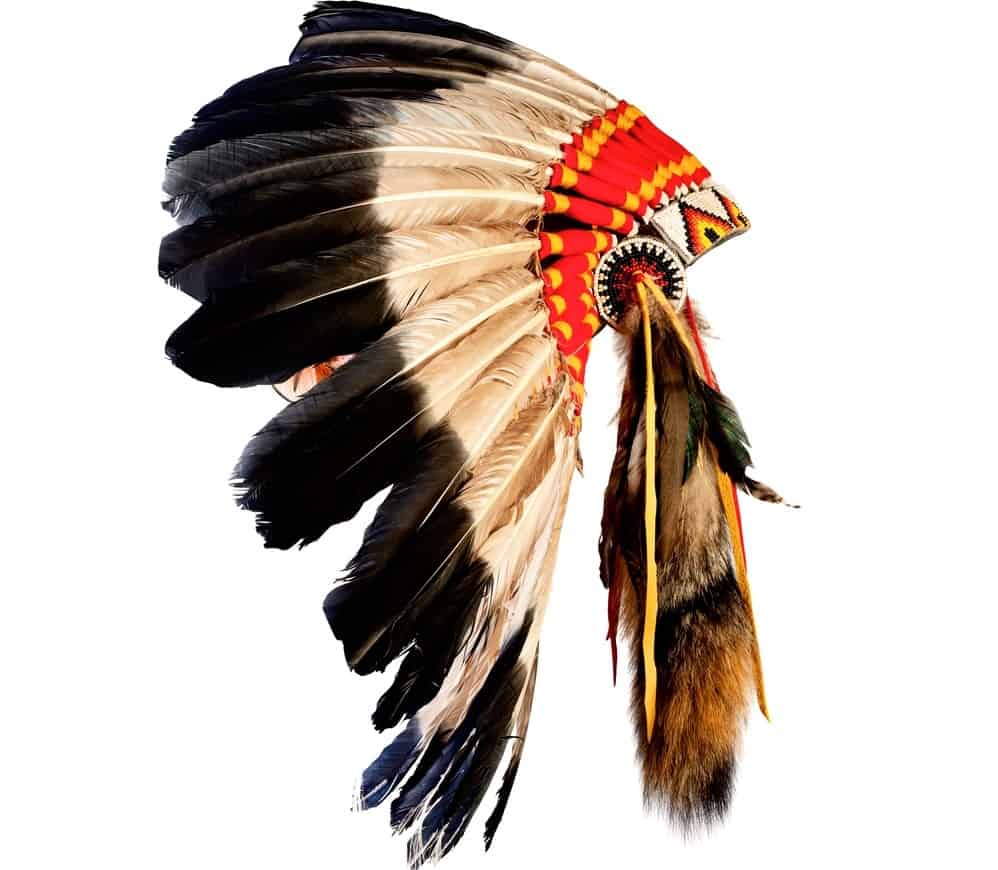 Native American headbands were worn by some woodland tribes. These were mainly designed for beauty. They were made from deerskin, and embellished with embroidered designs or beadwork. They typically had a feather placed in them. They were worn by men and women. Children sometimes wore them as well, although usually not without the feather.
These weren't associated with ceremonies or recognition like more elaborate native American headdresses. They were won as adornment. Native American headdresses could also fall into the headband category, depending on your definition. These are made of feathers and beads, often brightly colored. They symbolize bravery and were traditionally reserved for warriors or respected members of the tribe.
Native American Headbands:
Turkey Feather Indian Headdress: Brown turkey feathers and black leather
Red White and Blue Headdress: Blue and gray, with blue, white, and red beadwork
Wigspedia: Beaded headband in multiple colors and patterns
Pirate Headbands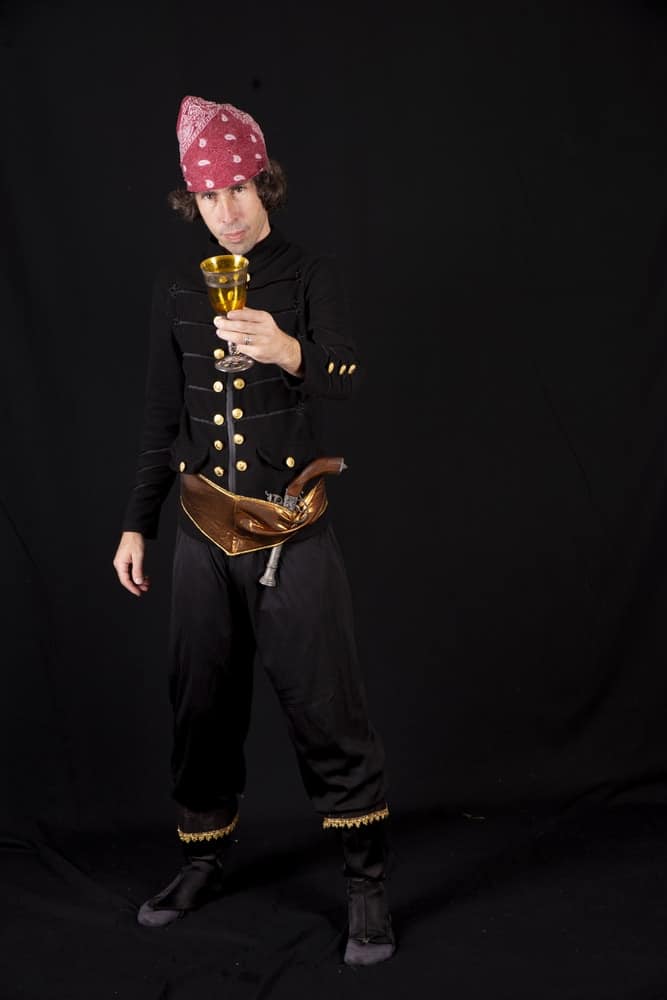 Pirate headbands were originally worn to keep sweat out of the eyes and long hair out of the rigging. Sailing in pirate times was physically demanding. Pirate headbands and bandanas were also worn to provide some protection from the elements. On the open sea they were exposed to wind, sea spray, and sun.
The traditional pirate look is a long bandana tied on one side so the tail hangs down. This would keep their hair secure and provide some protection for their head. Today, many people enjoy the pirate look. Pirate life has been romanticized, and the roguish style can be quite attractive. Pirate bandanas are great for long hair, but short-haired sailors can make use of them as well.
A pirate headband may cover the entire head in a durag style or simply be tied around the head in a headband style. The long tails are what differentiate them from other types of headbands. They are often solid bright colors or black.
Pirate headbands:
Charm Kundalini Headwrap: Multiple color choices, versatile design
FXHIXIY: Satin durag style with long tails
Zanheadgear: Fun prints and different styles
Helmet Headbands
Helmet headbands are designed to fit under your helmet without compromising its effectiveness. Why wear a headband when wearing a helmet? First, because you sweat. No matter the weather, your head will sweat inside a helmet. Have you smelled yours lately? Headbands can be easily washed to remove the accumulated sweat, your helmet is more difficult to clean.
Second, helmet hair. Who wants to walk around with helmet hair? Doesn't matter if you are riding a motorcycle or just finishing up with football practice, nothing ruins an awesome look quite like a bad case of helmet hair. Your also busy, and likely don't have time to hang out in the locker room trying to fix your hair. So, wearing a headband under your helmet is a good solution. It keeps helmet hair from being a problem, with no extra effort required.
There are a few types of helmet headbands. Generally, skull cap or bandana headbands and athletic headbands are a good choice for wearing under your helmet. You don't have to choose one specially designed for helmets, but they will provide great performance.
Helmet headbands:
Cooling Cap: Special cooling feature keeps you cool under your helmet
Gbateria: Pack of four printed skullcap durags
Halo Bandit: Wide athletic band perfect for keeping you dry under your helmet
Miscellaneous Headbands
These headbands don't fit well into the other categories. Some of them are about form over function, and are designed to be a fashion statement. Some will keep you warm, and some will save you from a bad hair day.
The types of miscellaneous headbands are:
bandana
soft headbands
wavy/toothed
knitted
Bandana Headbands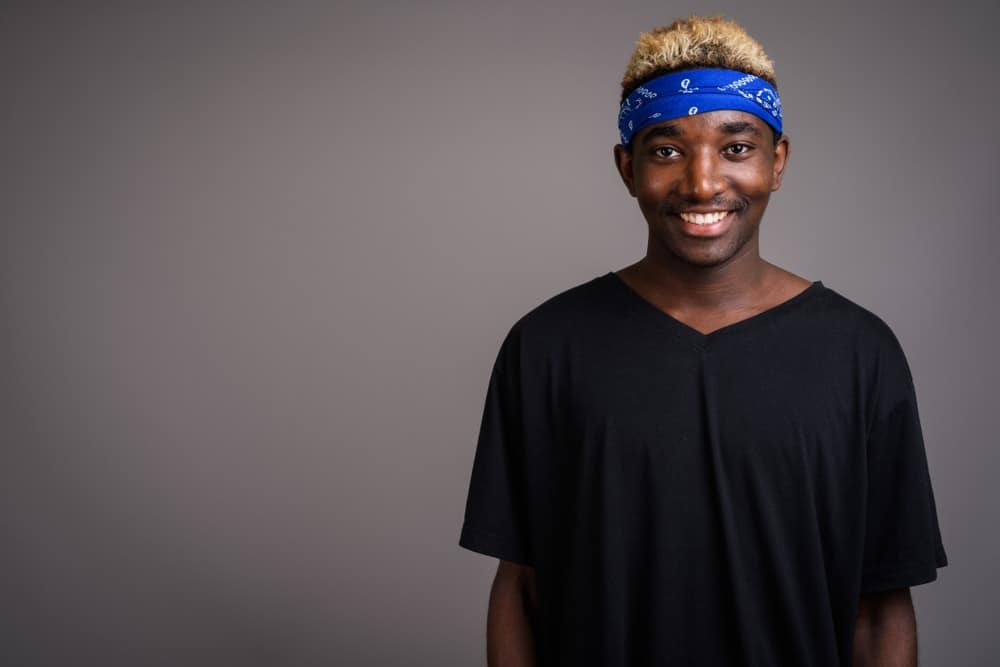 A list of men's headbands wouldn't be complete without this staple. Bandanas can be folded in a triangle shape to cover your hair, perfect when it's been a few days since it's been washed. They can also be folded into a strip about 2-3 inches wide. They can then be worn towards the forehead or pushed back a bit.
They give a relaxed and confident vibe. The style is often associated with "bad boys", including bikers and rock stars, so it can add a little edge to any casual outfit. They work well for short or long hair, and there are so many design options available that you can easily find one that suits your personal style.
Bandana headbands:
Genluna: Classic paisley print in a variety of colors to match your outfit
Titos: Black and red edgy style perfect to add a little attitude
Rothco: Large camo bandanas designed to fit your head comfortably
Soft Headbands
Soft headbands are similar to sports headbands, but they aren't designed with the absorbency of sports bandanas. They may have a looser fit as well. They will certainly keep your hair in place, but they are more of a fashion statement than a utilitarian necessity. Perfect for casual wear, they can add a little interest to your look.
Soft headbands:
Nike Sport Headbands: These are too thin to do much other than make you look more athletic
Fashband: Soft, comfortable, and stylish with fun prints
Charm: Solid color made from quality material, a casual classy style
Wavy/Toothed Headbands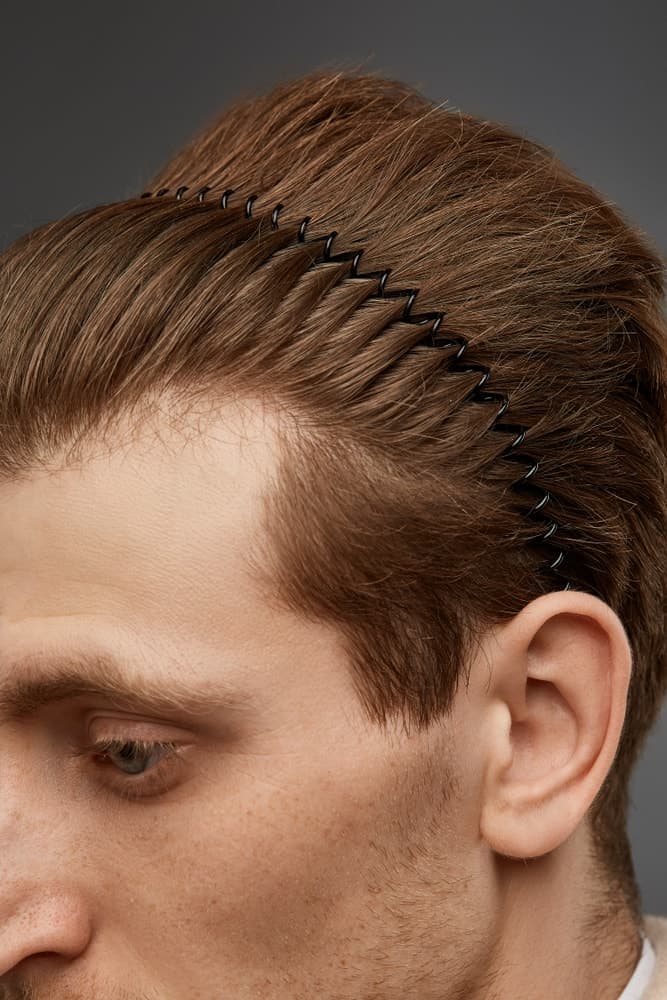 These are becoming very popular with women and men. They create fun zig-zag type patterns in your hair. This can give you the appearance of styling your hair without actually taking the time to do it. They can also add volume to your hair. They look modern and classy, making them suitable for many outfits and occasions. Most headbands are designed to stand out. These are designed to be less noticeable, allowing your great hairstyle to take center stage.
Wavy/toothed headbands:
XINGZHE: Simple and adds interest to your hair
Spring style: Metal spring headband controls hair without slipping, perfect for short cuts
Zocone: Five different styles to give you different looks
Winter and Knitted Headbands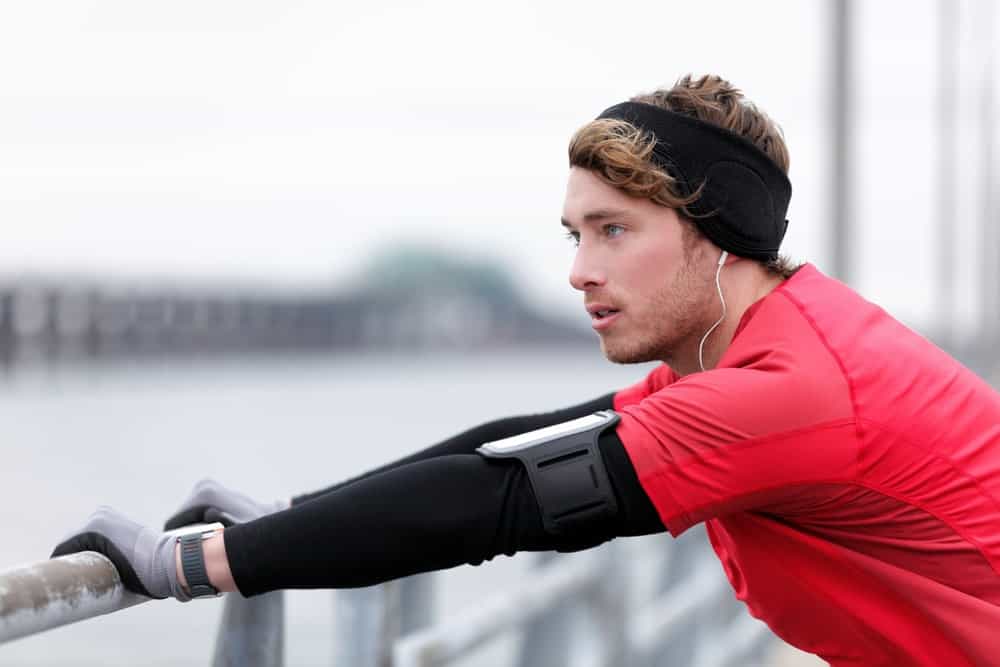 Knitted headbands are perfect for cool weather. They are casual but still look mature. A knit headband can help you strike the right balance between trying too hard and not trying hard enough. They keep your ears warm and keep your hair looking great on a windy winter day.
Best of all, you won't get hat hair like you would with other options like a toboggan or a hooded jacket. Some men view them as a cool-weather accessory and come enjoy the look so much they wear it all year round.
Winter/knitted headbands: