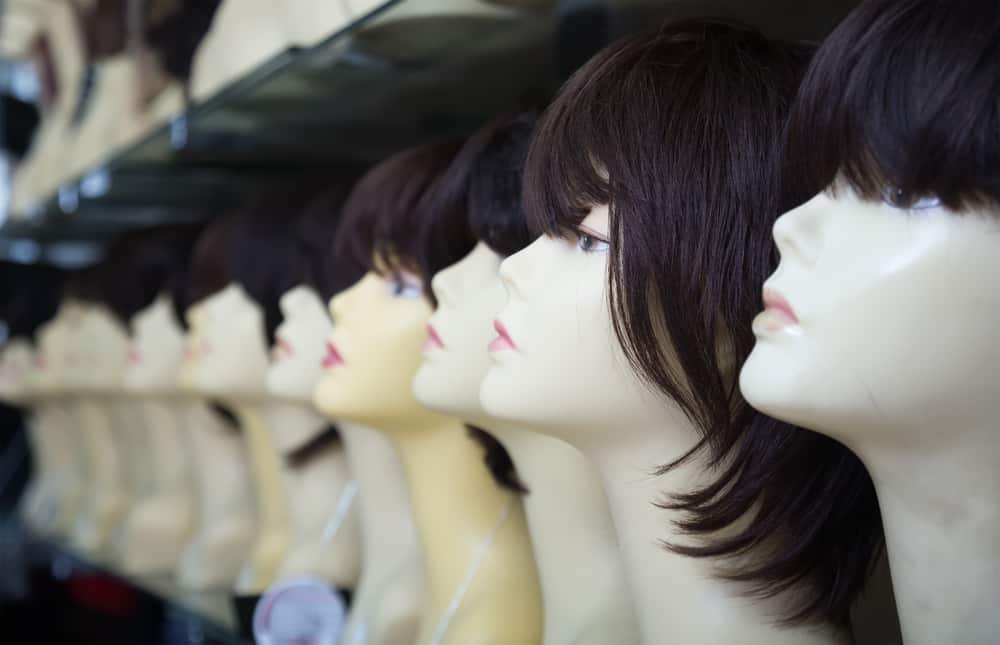 Wigs can either be made of real human hair or of synthetic fibers. They can be used as a cosmetic accessory but often they're used to disguise hair thinning or hair loss. While wigs can be inexpensive and allow the wearer to experiment with different hairstyles, they're not secured to the scalp so they could come off at any time.
Wearing a wig also limits you in terms of activities that you can do such as swimming. Plus, other people can often tell when you're wearing one. So if you're wrestling with a wig and hate the idea of it, check out these fashionable wig alternatives below.
Related: How to wash a wig
1. Hats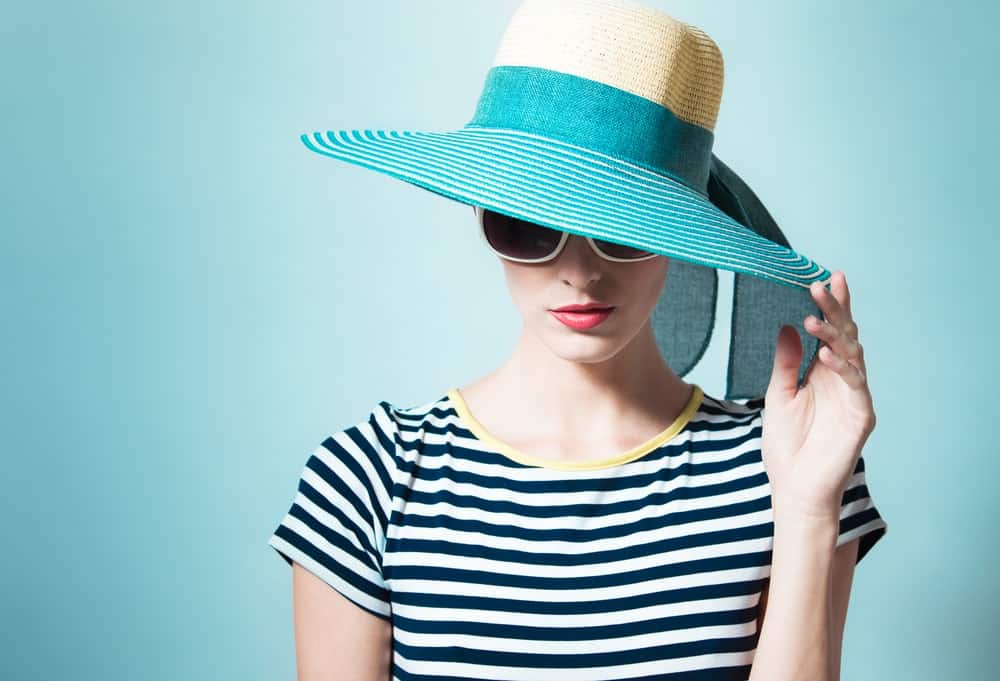 One of the first things that people might think about when looking for a good alternative to a wig is a hat. Obviously, there is an infinite number of different types of hats in all styles, colors, materials, and sizes. So we have plenty to choose from, but this itself can be a bit of a problem. It's best to use the right hat to cover the specific hair loss.
For people losing a lot of hair, this could require a very big hat. On the other hand, they might be able to get by with just a cap with a visor. One advantage of this kind of hat is that it doesn't get the wearer overheated during the summer. But if this hat does get a bit hot, adding on a headband can help wick away any moisture.
Pros
Helps the wearer stay cool during the summer
A nearly infinite number of different styles, colors, and materials
Looks great in almost any setting, but especially outdoors
Cons
Most people don't wear hats inside offices for their homes
Doesn't really so much replace hair as hiding the fact that it's missing
Hat simply aren't as fashionable as they once were
Price: Hats can range in price anywhere from three dollars for a simple baseball cap to hundreds of dollars for some designer-made, highly fashionable chapeau.
2. Scarves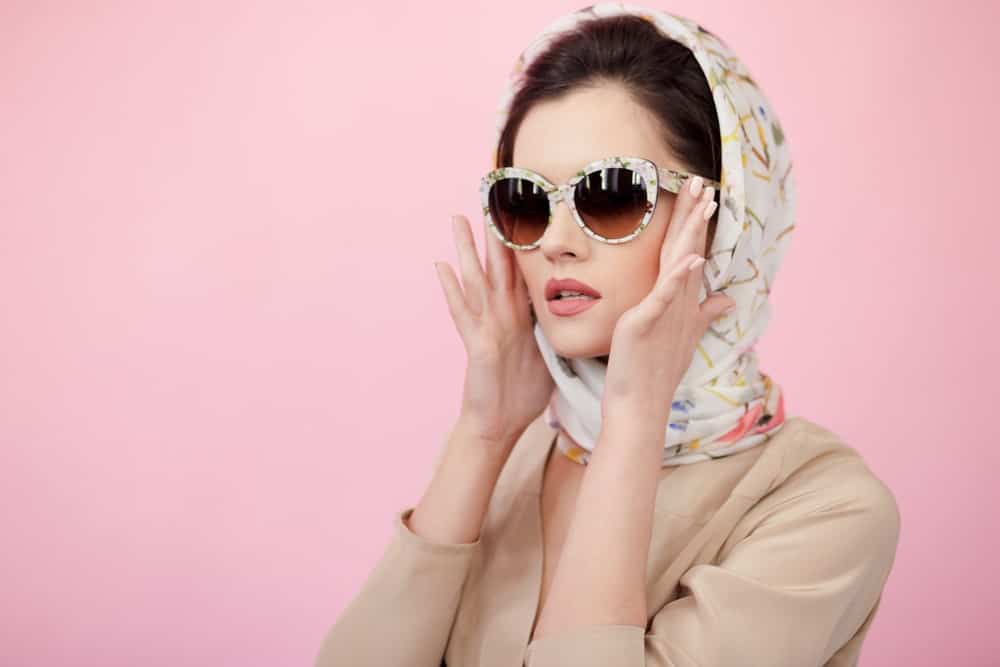 Scarves can also be an excellent substitute for a wig, and they're also much more breathable and comfortable. Scarves are available in a wide range of styles and colors, making it easy to match one up with virtually any outfit.
People are sometimes confused as to how they should go about tying a scarf to the best effect, but many scarves come with instructions and diagrams explaining how to guide them. Breathable fabrics like viscose and cotton will help keep the wearer from getting overheated. This is especially important for anyone who happens to be undergoing chemotherapy since hot flashes are quite common. Some are even made specifically for women undergoing chemo.
Pros
Can be very inexpensive
Extremely comfortable and breathable
Helps those undergoing chemotherapy avoid overheating
Available in a wide range of styles and colors
Easily matches many types of outfit
Cons
Headscarves aren't that commonly worn these days except by ethnic groups
For entirely bald individuals, headscarves do not provide the fullness to provide the illusion of hair
Can be difficult to tie correctly
Price: While there are some pricey, designer made headscarves, most are extremely inexpensive, costing no more than a couple of dollars.
3. Turbans & Head Wraps
Just like a scarf, turbans and head wraps are available in a wide variety of sizes and shapes. This makes it easy to find one that matches a particular style or outfit. It's also important to take into account the fact that cotton materials will stay on an entirely smooth scalp better than a material made out of polyester or nylon.
So for those who have lost their hair entirely for whatever reason cotton is the material of choice for turbans and head wraps. Again, some are made specifically for women undergoing chemotherapy, which makes them perfect for those undergoing this process.
Pros
Available in a wide variety of sizes and shapes
Very stylish and quite popular these days
Cotton turbans & head wraps will stay flat on a smooth scalp
Cons
Can be a bit more expensive than a headscarf
The thicker material sometimes used with these might be less breathable and comfortable
Price: While some can be very pricey, many can be had for $10 or less from online retailers.
4. Hoodies
For those who are fairly young and who like to wear what young people wearing these days, a lady could be a great alternative to wearing a wig. Not only does it fully cover the head, but it also does so in a way that is fairly stylish.
While this particular wig alternative doesn't necessarily work well with everything found in someone's closet, there are still enough styles and colors to make this an interesting and useful option in certain situations. And it's definitely great if the person wearing it is going to be outside for a while.
Pros
Stylish and extremely popular these days, especially with the younger crowd
Excellent for those who want something fairly casual when covering up their bald spots
An endless variety of sizes, styles, colors, and designs to choose from
Cons
Clearly not the right choice if you happen to be an octogenarian
Not great if it has to be worn in an extremely hot climate
Only works well with certain outfits, such as with jeans or cargo pants
Price: The price of hoodies can range anywhere from $10 to a couple of hundred dollars.
5. Hair Accents/Extensions
The great thing about using hair extensions and small hair accents is that it they can be combined with other types of headcovers and with any remaining hair. For instance, for someone who is losing hair around their forehead but not elsewhere on their head hair extensions and accents can be used to easily cover up this balding area. Also, unlike hats or turbans, these won't make the wearer hotter on a warm, summer day. Aside from wigs, they're one of the few additions that don't just cover up the problem.
Pros
Can be easily combined with existing hair and other kinds of head covers
Doesn't cause the wearer to overheat by covering the head entirely
Cons
Not always easy to match the extension color with real hair color
Can be tricky to apply and use without help or experience
Professionally done hair extensions can be very expensive
Price: while professionally done hair extensions can be $1000 or more, many online retailers offer them for as little as $20.
6. Skin Pigmentation
For those who are concerned about thinning hair, skin pigmentation can be an effective option. Instead of attempting to cover up thinning areas or small bald spots with extensions, hats or scarves, this approach involves coloring in small areas of the skin so as to create an allusion that there is more hair there than there actually is.
In many cases, this pigmentation can be removed by simply using hot water and shampoo. Then it can later be reapplied as needed. Obviously, this will not work for large areas of balding, but it can be quite effective when hair is simply thinning out.
Pros
Can easily be removed using just hot water and shampoo
Fairly inexpensive to do
Doesn't cover up, but instead creates an illusion of more hair
Cons
Has to be reapplied every time the user washes his or her hair
Will not work for large areas of balding
Price: Price ranges from $80 up to a few hundred dollars.
7. Topical Hair Fibers
Topical hair fibers are a natural, safe, and virtually undetectable way of addressing the problem of thinning hair without making use of surgery, chemicals, or dangerous drugs. These fibers are often made from organic proteins similar to the protein that makes up real human hair. They generally come in a powder form.
These fibers will stay in hair until the next time it is washed. Otherwise, they stay in place and can even be adjusted. They can also be reapplied later if washed out by shampooing. To make this effect last longer, some people also apply a separate spray to help hold it in place.
Pros
Made from proteins similar to real hair
Avoids the use of surgery, chemicals, or dangerous drugs
Can be removed by washing hair
Cons
Has to be reapplied after washing hair
To make the effect last longer, it's sometimes necessary to apply a separate spray
Price: the low price of this approach is one of its best features since it can be purchased for as little as $20.
8. Camouflage Sprays
This isn't exactly sprayed on hair. Instead, this product when used correctly is used to adjust the color and thickness of existing hairs close to balding areas. In short, it adds texture, width, and color to create the illusion that there is more hair they are than there actually is.
When used as directed, this spray can cover a bald spot by giving a greater appearance of overall fullness. Many of the manufacturers claim that the individual hair shafts in the balding area will increase as much as 3 times in width.
Pros
Easily removed by washing hair
Creates an illusion of more hair by thickening existing hair
Provides a greater appearance of overall fullness
Cons
Cannot be used to cover large areas of balding
Has to be reapplied after washing hair
Price: Like the topical hair fibers, this camouflage spray is one of the least expensive alternatives to wigs, running around $20 a bottle.