Explore our top conditioners that are perfect for natural hair. Let us help you find the best and reliable brands that will cater to your hair's needs for that healthy and glowing tresses.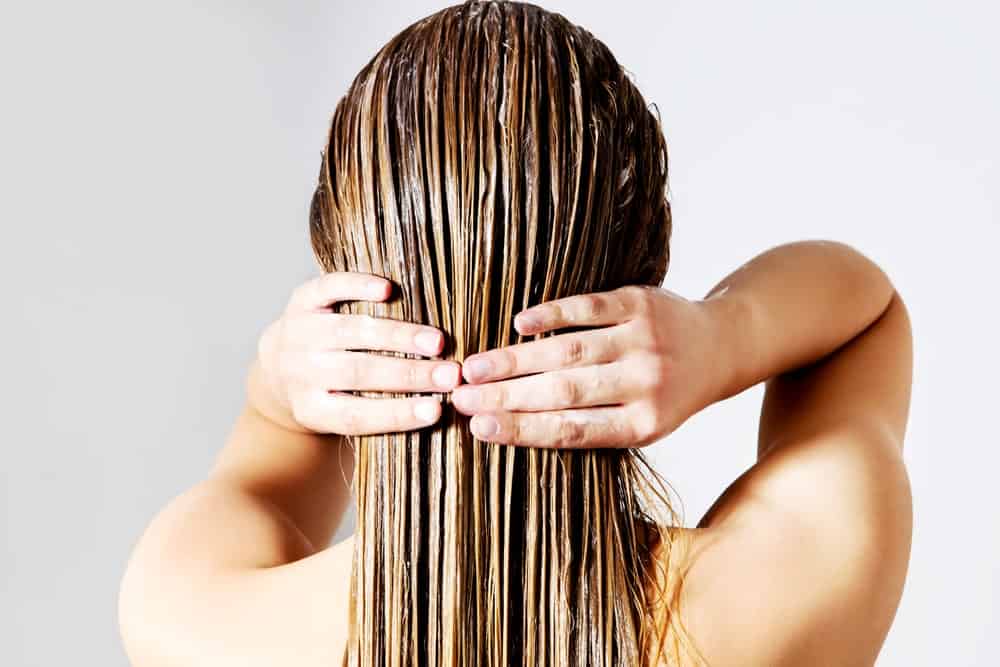 While inner beauty may be the most important, your hair is still a big part of the first impression you make. It is one of the first and most prominent indicators of personal hygiene and overall health that strangers take in upon meeting you.
The style and cut you choose frames your face an accentuates your features, but first, you need proper building blocks to work with in the form of your healthiest hair, conditioned to perfection.
Thick or thin, coarse or fine, curly or straight–dig into the information available and you'll quickly find that these are only the simplest ways to describe texture and type. Discovering your curl pattern, tightness of the coil, and other intricacies may make a big difference in how well you know your hair and select effective products to accomplish what you want.
The secret is to make your own elixir: your hair type may benefit from using a deep conditioner in small amounts as your daily conditioner or mixing yourself a deep-conditioner cocktail made of several products to take care of multiple needs.
Whether you are still looking or have found your hair's perfect soulmate product, check out the list below of our ten favorite conditioners.
Best Gentle Conditioner: Wen Sweet Almond Mint Cleansing Conditioner
The Wen line of products first popularized the idea that lathering agents could be needlessly stripping hair of emollients and that hair can get clean without them. Wen offers a variety of scents and formulas made from botanicals and natural ingredients. Its Sweet Almond Mint Cleansing Conditioner has remained a favorite for customers of all hair types looking for a gentle cleanser that is balanced to give hair a clean feeling without removing its natural oils.
Wen products were created in 2000 by a 21-year-old hairstylist manager's assistant in Los Angeles who relentlessly tested formulas on both sides of his own head. One of his goals was to cleanse hair without lather, and in 16 years the company sold 40 million bottles worldwide.
What To Love:
softens over-processed hair
strengthens hair
a two-in-one shampoo and conditioner whose results are more luxurious than utilitarian
no harsh detergents
hypo-allergenic even for severely allergic customers
What To Consider Before Purchasing:
can sometimes be difficult to find, not carried by a lot of retailers
no travel sizes
Best Conditioner For Thin Hair: John Frieda Luxurious Volume Thickening Conditioner For Fine Hair
Adding a voluptuous body to fine hair while keeping it soft and healthy is a tall order, but Frieda's line delivers results. When used with complementary products from the line, customers have reported an increase in hair volume by up to 40%. Produces a light, smooth, non-greasy finish that brings fullness to flat, thin hair.
John Frieda came from a line of talented stylists. His barber grandfather immigrated from Poland, and his father's artistry with hair attracted clients like Eleanor Roosevelt and Ava Gardner. Frieda began his career at an early age and opened his own salon before creating his own products; his own clients included Diana Ross, Jacqueline Kennedy Onassis, and Princess Diana.
What To Love:
great results, lots of body

detangles

clean fragrance
boosts shine and smoothness
results last even after several unwashed days
What To Consider Before Purchasing:
seems to work mostly with the suite of other products
drying in a few cases
Best Conditioner For Damaged Hair: Terax Crema Ultra Moisturizing Daily Conditioner
The Terax line began in Bologna, Italy, with the goal of creating luxurious products and paring down ingredients to only those necessary to achieve results. Customers love the Crema Ultra Moisturizing Daily Conditioner for its rich and thick formula that softens hair without weighing it down.
Formulated with shea butter and other fatty ingredients, it calms frizz even in high humidity. Users with many different hair types benefit from Terax Crema's super-powers to change hair texture without leaving the scalp greasy.
What To Love:
great for repairing damaged hair
works on all hair types
effects are noticeable immediately
a little goes a long way
doesn't break out scalp like other rich formulas sometimes do
What To Consider Before Purchasing:
some reports of it smelling bad in a bottle but good after rinsed out of hair
contains beef fat
Best Conditioner For Curly Hair: DevaCurl One Condition Original
The DevaCurl family of products was developed specifically for difficult-to-manage curly hair, with the aim of strengthening and maintaining healthy curls instead of suppressing and straightening them.
The One Condition Original is an all-purpose formula for all types of curls, whether fine or thick. Curls become frizz-free and manageable thanks to natural ingredients like olive oil and botanicals, and users have reported that DevaCurl stops breakage to the point of encouraging faster hair growth.
DevaCurl began in 1994 in New York and is now one of the fastest-growing hair care brands in the country. By the end of 2019, the company is expected to have earned 100 million dollars.
What To Love:
great for all curl types
multi-use conditioner, for daily or deep conditioning
cruelty-free products contain no sulfate,

paraben

, silicone, or wheat
refreshing lemongrass scent
What To Consider Before Purchasing:
some users reported sticky texture
Best Conditioner For Ethnic Hair: Mixed Chicks Deep Conditioner
Some products that advertise their ability to tame coarse, frizzy hair and define curls and kinks still leave some hair types lacking moisture, particularly ethnic hair. Mixed Chicks keeps that in mind, particularly with its Deep Conditioner that features safflower seed oil.
This creamy, dense conditioner receives raves for reconstructing damaged ends and working with hair's natural tendencies to form defined healthy curls.
The brand was created in 2003 with the specific needs of multi-ethnic hair, and the lack of effective products for it, in mind. It is now sold by over 4,000 retailers and counts Halle Berry and Jennifer Hudson as fans.
CEO Kim Etheredge points out that most, if not all, people have a combination of textures on their heads and that a one-size-fits-all formula is hard to come by. More and more women are becoming comfortable with styles outside a neatly-drawn, blown-dry standard and expressing themselves by bringing out natural textures.
What To Love:
works on all hair types
great for

detangling

even works in high humidity
can be used daily
immediate softening effects
What To Consider Before Purchasing:
can weigh hair down
contains alcohols
Best Conditioner For Color-Treated Hair: Kerastase Nutritive NutriThermique Thermo-reactive Intensive Nutrition Masque
Kerastase, part of the L'Oreal division of products, has long been a trusted favorite for customers all over the world. The brand offers an impressive variety of collections made especially for clients' individual concerns and desired results: blond, thinning, frizzy, dry, damaged, color-treated, sun protection, and scalp concerns, among others. The experience at a Kerastase salon is just as elaborate, examining hair texture through a powerful microscope to diagnose texture issues.
The NutriThermique Thermoreactive Intensive Nutrition Masque can match the quality of higher-end products with its ability to make hair look healthy again after years of processing. From hair so damaged, it refused to hold any style to black hair constantly bleached to blond, customers love the softness and definition this conditioner gives to even heavily-processed hair.
What To Love:
creates a body as well as repairing damage
makes a difference after first use
great for thick hair
noticeable results even if not used with complementary products from the collection
very effective on split ends
What to Consider Before Purchasing:
can make hair feel stiff
may be too heavy for fine hair
Best Vegan Conditioner: Pacifica Banana Love Deep Intensive Moisture Mask
The quest to put a product on the market that will appeal to conscientious, ethical consumers but also deliver visible, touchable results without the problematic ingredients has been long and arduous.
This Deep Intensive Moisture Mask softens coarse curly hair and adds bounce and lightness. Pacifica stands out among cruelty-free, vegan-based products for its substantial formulas and effectiveness. The brand boasts fragrances and skincare and makeup products as well as hair care.
By 2024, the market for vegan personal care products is predicted to be worth over 20 billion dollars. Pacifica was actually named America's Small Business Owners of the Year in 2009 after they expanded their brand from vegan candles and perfumes to hair and skin care, and brought in 24 million dollars in 2014.
What To Love:
works even on coarse and curly hair
won't break out sensitive scalps
softens over-processed and chemically-treated hair
light feel
wonderful scent
What To Consider Before Purchasing:
contains silicone
the bottle comes about 1/2 full of product
Best All-Purpose Conditioner: BioSilk Silk Therapy Original
This is the product hairdressers use at home! BioSilk has remained a popular best-seller for decades, and the Silk Therapy Original conditioner upholds its reputation by stopping split ends and repairing the damage. Reviews from devoted users are a testament to how well it works on all types of hair. Its main ingredient, pure silk, transforms hair's structure and creates a soft, shiny finish.
Along with CHI hair products, BioSilk is a part of Farouk Systems, founded by Dr. Farouk Shami in 1986. Dr. Shami, a Palestinian immigrant, developed the first ammonia-free hair color in the world in order to better protect the health of hairstylists, clients, and the environment.
Farouk Systems products are now sold in over 150 countries. Dr. Shami's undeniable passion for color and the color wheel can be seen first by the trademark red boots he is said to wear.
What To Love:
revives split ends, breakage, and frizz
works on all hair types, including mixed-race hair
can be used on dry hair as well
may be used daily
a little goes a long way
What To Consider Before Purchasing:
fine hair may appear slightly greasy
Best Two-In-One Shampoo and Conditioner: SheaMoisture Coconut & Hibiscus Co-Wash Conditioning Cleanser
For customers who need to achieve great hair and save time, this natural-based product is the most effective two-in-one. The formula is a gentle cleanser that leaves natural moisture in your hair combined with a substantial conditioner that softens even processed hair. Shea butter and natural moisturizers help tame frizzy hair to the point that finishing products are no longer needed afterward.
Richelieu Dennis founded the SheaMoisture brand and owes his success to the innovative recipes of his grandmother Sofi. Once a 19-year-old widow with 4 children in Sierra Leone, she developed personal care products using shea butter and natural oils and grew her local business from there. Dennis's grandmother taught him her formulas, and the brand is now sold at major retailers including CVS, Rite Aid, Walgreens, and many others, garnering 25 beauty magazine awards.
What To Love:
great for kinky-curly hair stripped by regular shampoos
tames frizz
noticeable shine and softness
helps maintain color
works even on low-porosity hair
What To Consider Before Purchasing:
may irritate sensitive scalps
too heavy to be a co-wash for very fine hair