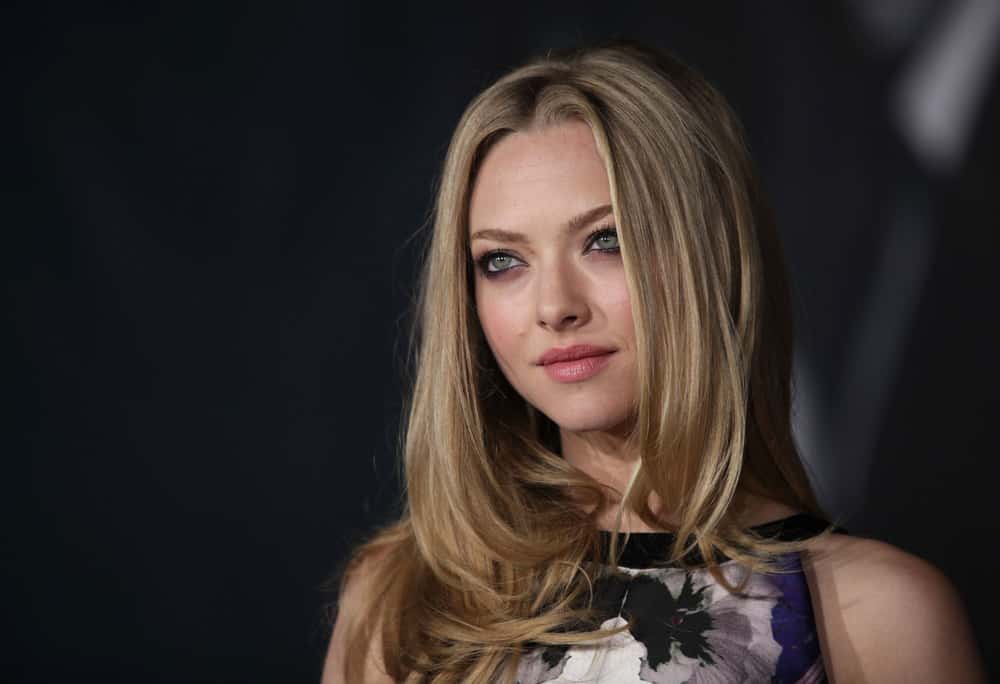 Welcome to our gallery featuring women's hairstyles with fine hair.
This hair type can be challenging (see good shampoo options for fine hair here) but also beautiful as you'll see from our many examples below.
People often pity women with thin hair but little do they know how versatile fine hair really is. You can dye them any shade you want, get a layered cut, feathered cut, let it fall till your back or even chop it off. Besides, no one can rock a pixie or various other short haircuts the way that women with fine hairdo.
You might struggle with thin hair but a right cut or even just the right hairstyle can dramatically change the otherwise flat look from fine hair. Instead of damaging your beautiful hair by harsh chemicals found in volumizing products or using similar techniques to fake a great look, learn to naturally rock this hair type with our gallery offering lots of inspiration on hairstyles and cuts for women with fine hair.
Check out these examples of various celebrities who look stunning despite their fine hair. Note how these smart people have styled fine hair and get some ideas to up your hairstyling game.
Photos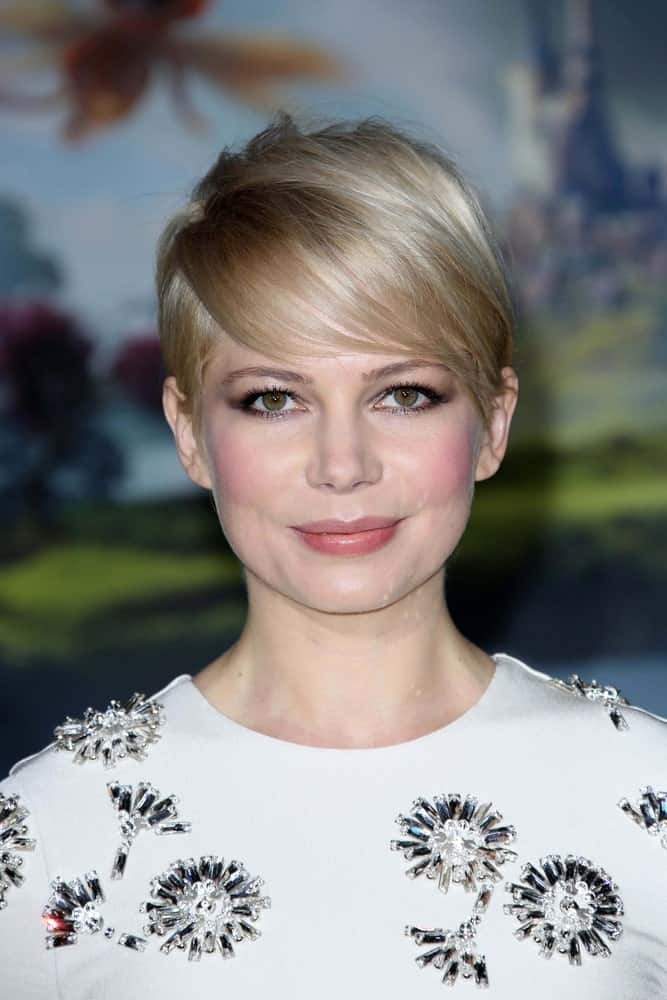 Michelle Williams can be deemed as the undeclared queen of women of fine hair. Being an advocate of the pixie cut paired with long feathery bangs, she has always demonstrated how this combination is the ultimate duo when it comes to haircuts for women with fine hair.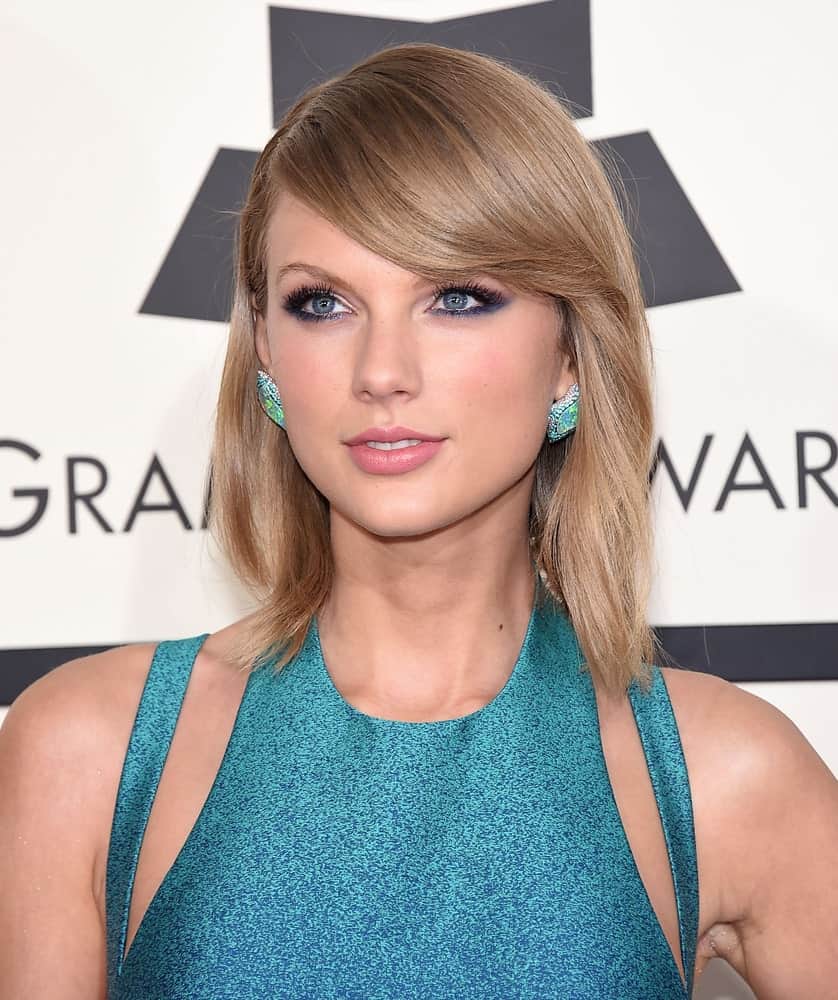 While Taylor Swift sets new hairstyling goals by sporting different types of bangs every now and then, it can be hard to notice that this charismatic singer has fine hair. Notice how she tucks the side-swept bangs on her slightly long bob for a simple yet stunning look.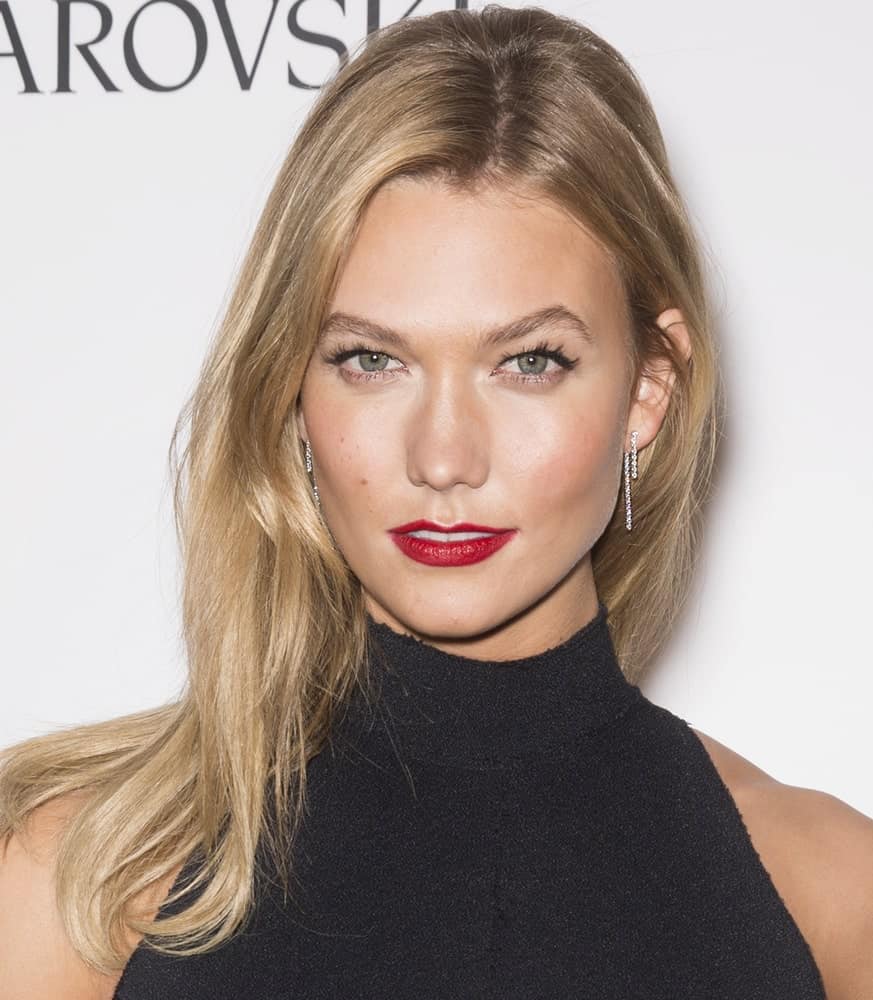 Karlie Kloss is also one of the Hollywood superstars with fine hair. Her hairstyling regime proves that the primary advantage of having fine hair is that you don't need to spend hours styling it at all. Comb it once and you are ready to rock!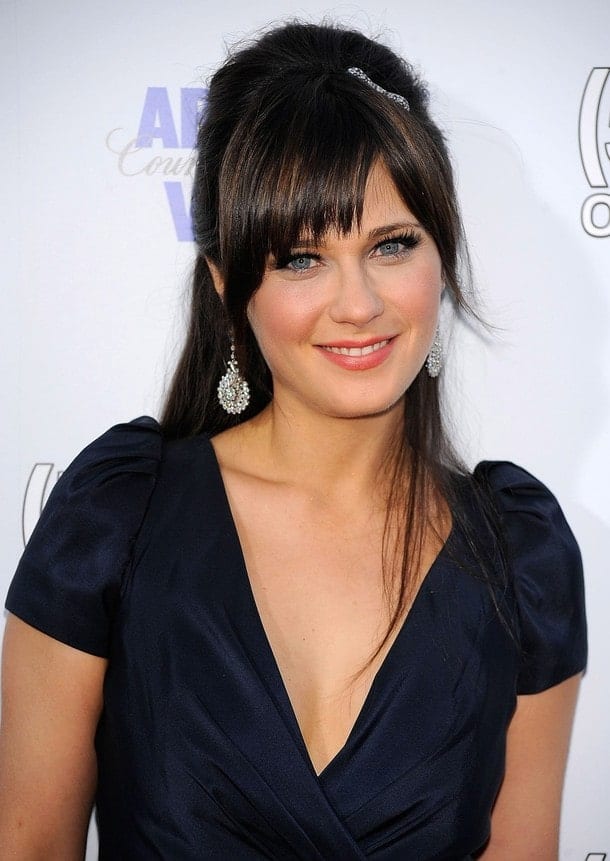 Flickr, Angy Ferro
Tapered bangs are not only an excellent way to take advantage of silky, fine hair but they also give you a modest and easy-going look. Whatever the occasion might be, this hairstyle is sure to go with all events.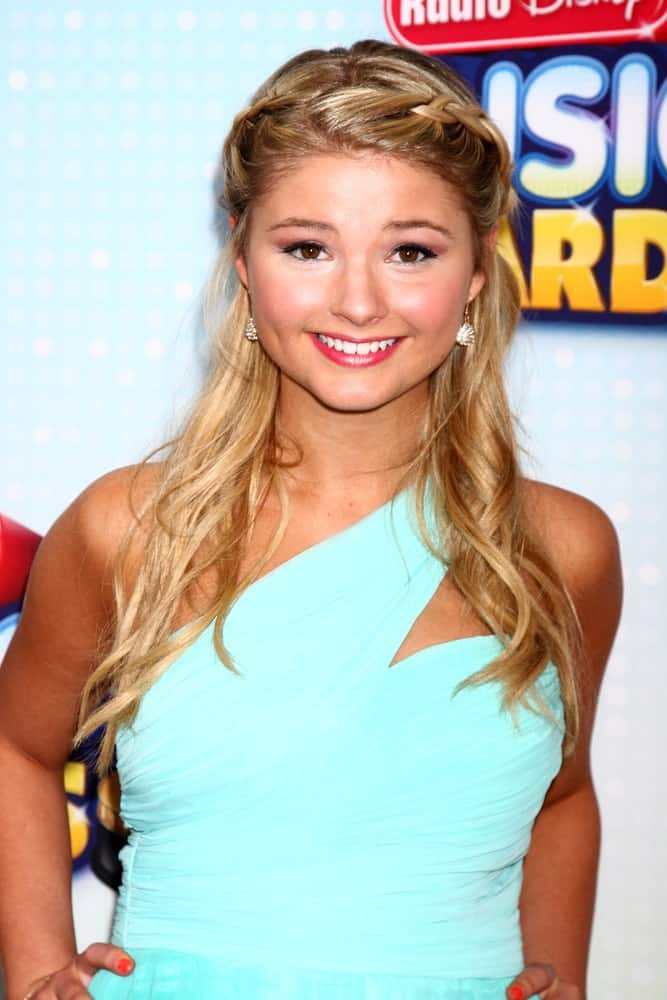 To avoid the dreary flat look that often stems from having fine hair, consider making a side-puff as Stefanie Scott has done here. Not only is it super easy to make, but it also looks super cool and trendy.
Whether you have long or short hair, take ideas from this hairstyle for fine hair on how to sport a chignon for a decent and elegant look. A few loose strands are always a good way to avoid a blunt look.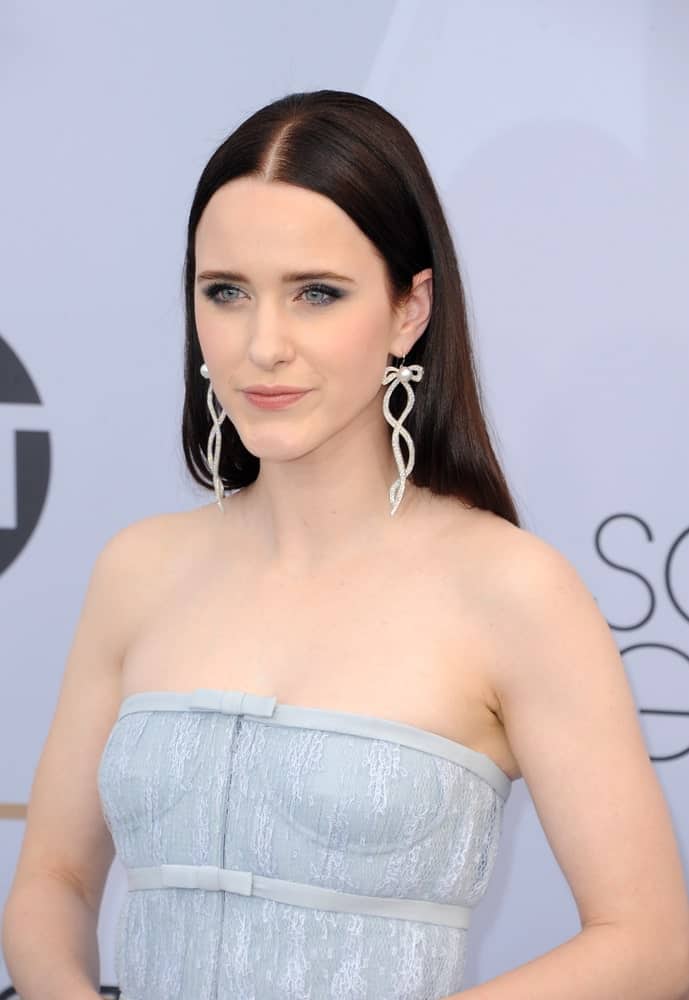 Plain is not always bad. Notice how this actress puts no effort in volumizing or styling her fine hair. Despite simply letting it loose with a center-part she manages to look flawlessly elegant by choosing sleek and fashionable diamond-studded earrings that bring attention to her otherwise plain hairstyle.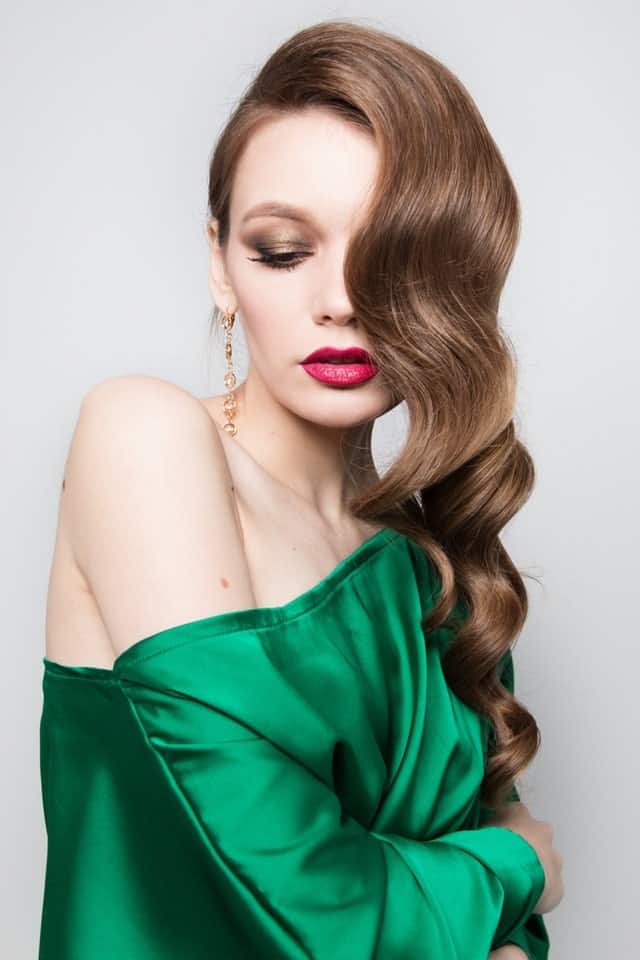 Take notes from this hairstyle on why it is a good idea to sport fine hair on one shoulder only. Loose but a well-defined wave is bound to add an impressive touch.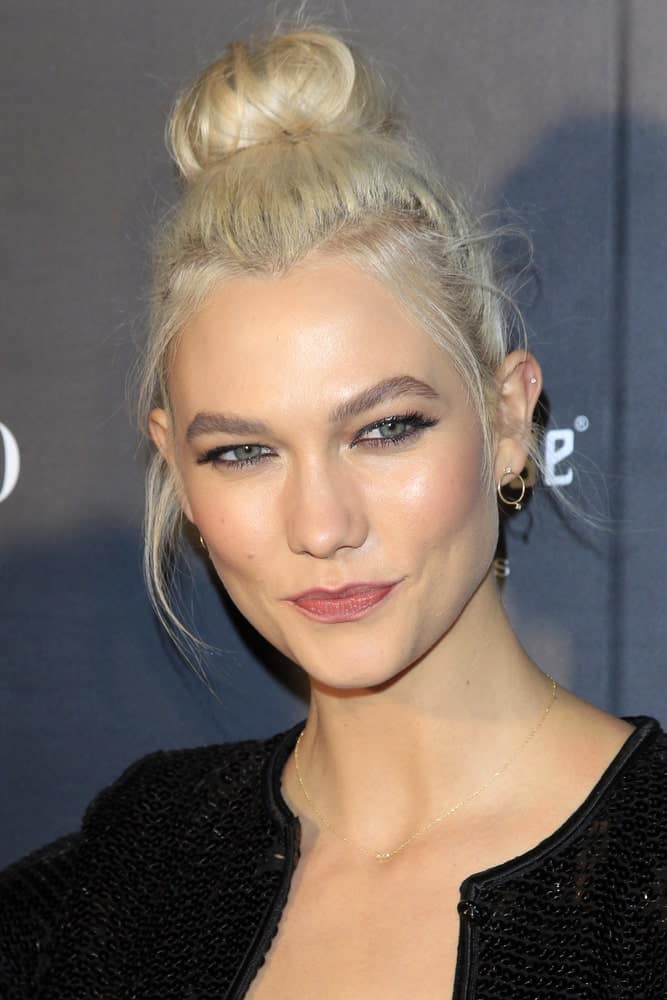 Buns might not be the best hairstyle for women with fine hair but a bohemian bun is surely an exception. Just don't forget some fly-aways to complete the fascinating look.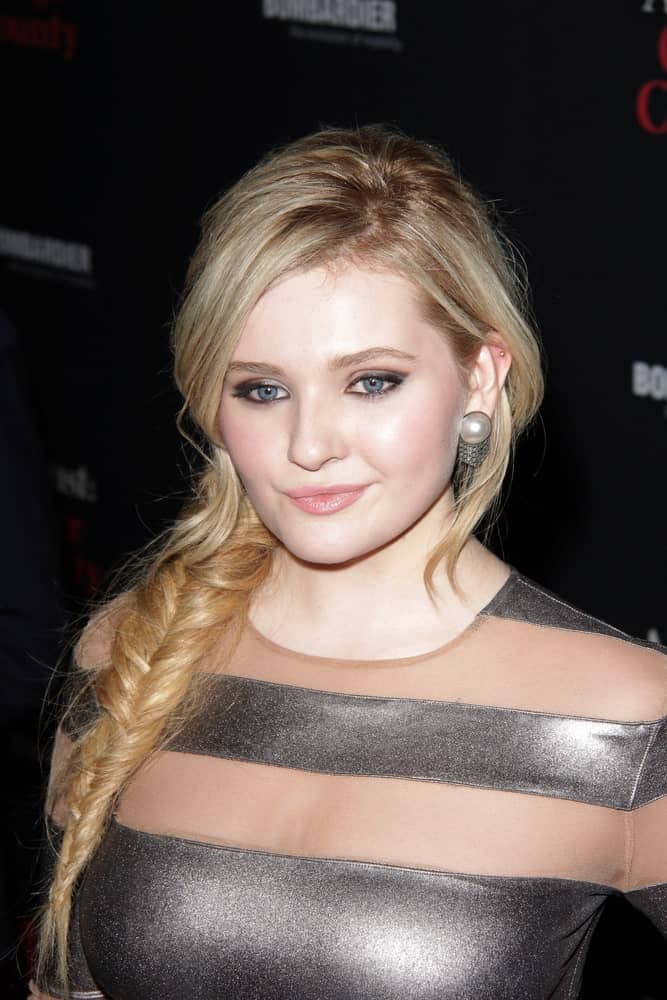 Here's an example of why a fishtail braid looks great on women with fine hair.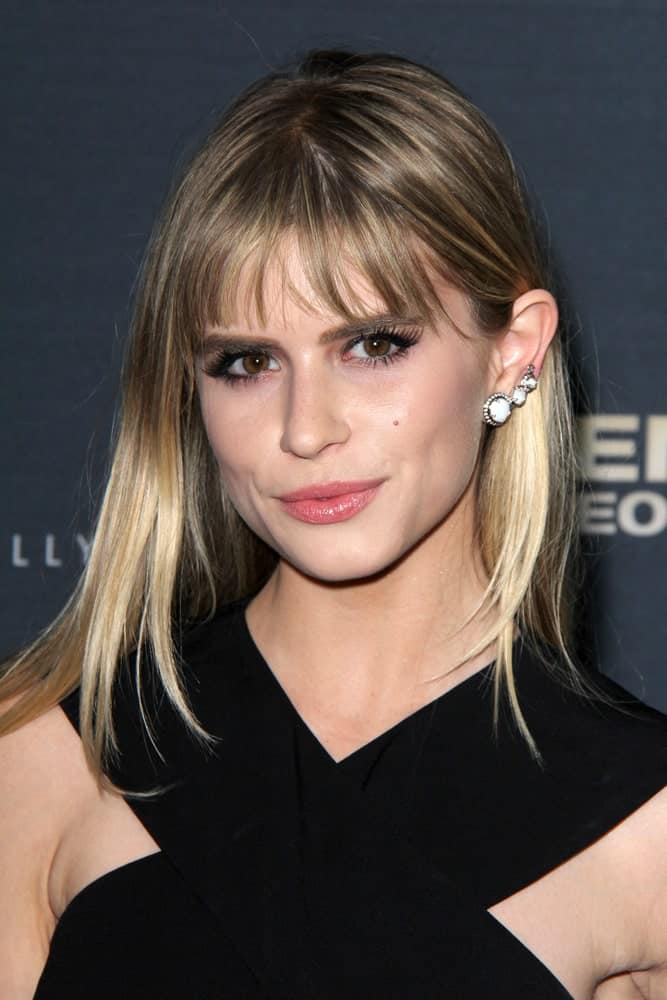 Dramatic highlights and blunt, airy separated bangs are the perfect hairstyle for women with fine hair. Go for a subtle feathered cut for even more perfection.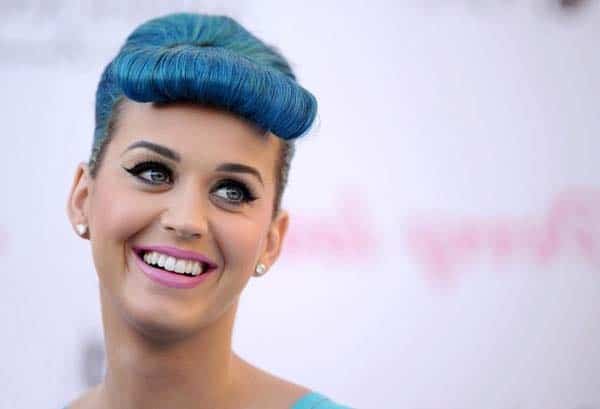 Flickr, Mundo Tee-n
Definitely not for everyone, but if you feel like experimenting with your hair, why not consider something as chic and funky as this? Bold and distinct hair dyes usually look great on women with fine hair because of how shiny and lustrous their hair appears.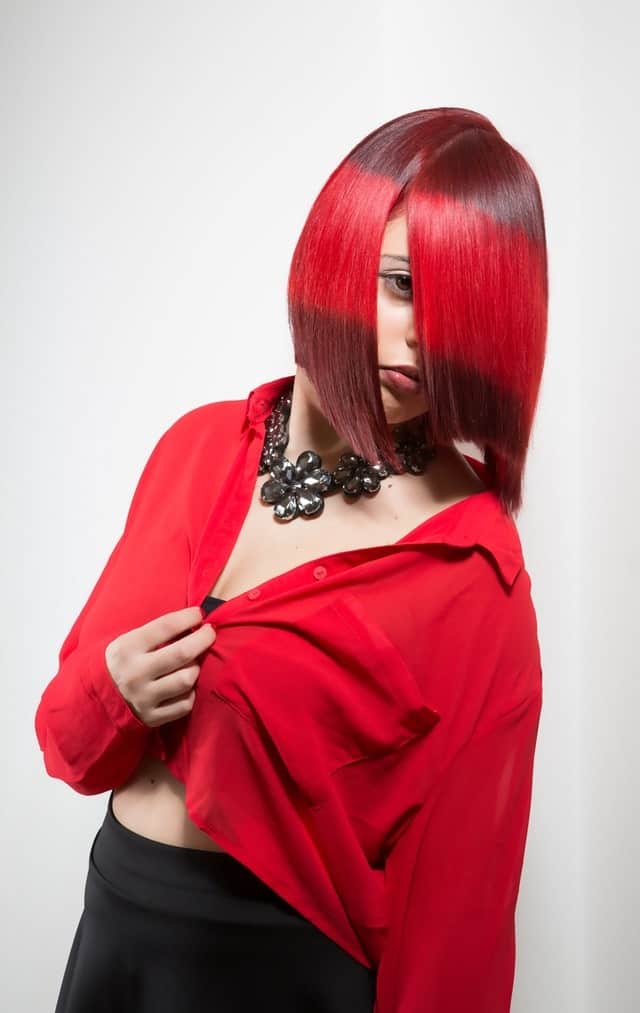 This is another example of how dramatic hair color can make a striking hairstyle for women with fine hair that is sure to turn heads wherever you go.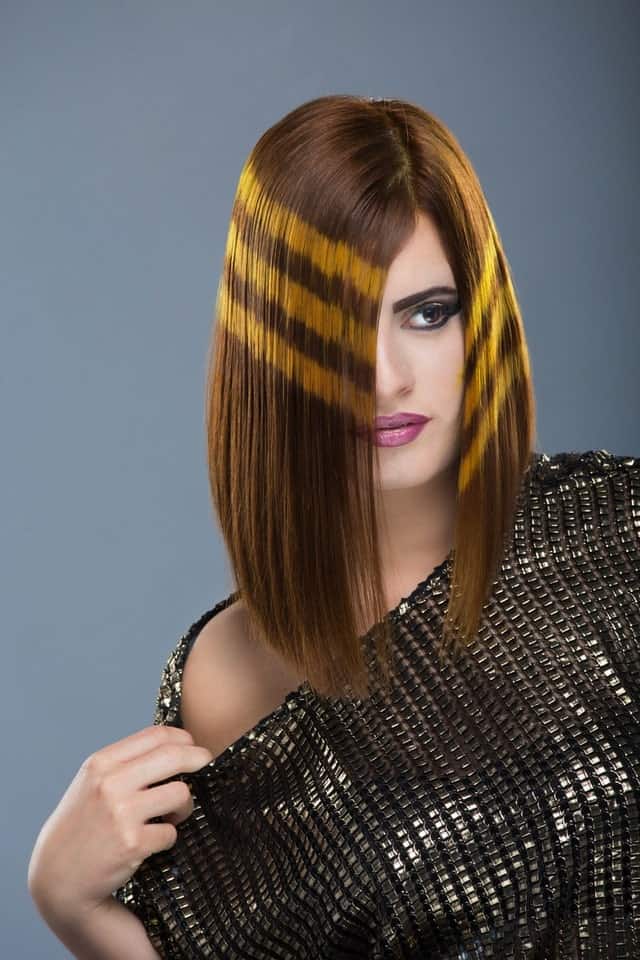 If bright and vivid hair colors are not your style, then consider adding just a touch of flamboyancy as shown in the example above. Note that the key is to get a slant bob for an overall sleek and chic look.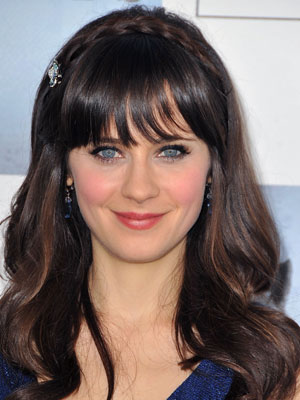 Flickr, Angy Ferro
Headbands go well on women with fine hair but no hair accessory looks better than a braid-cum-headband. Soft, airy separated bangs further add to this gorgeous hairstyle for fine hair.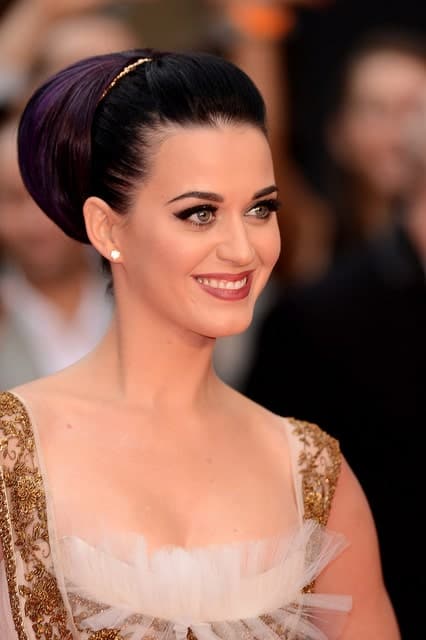 Flickr, Greg Razzi
Of course, a bun as elaborate as this might not be possible for everyone. But if you have really long and fine hair or if have a few extensions for creating a faux volume, then this attention-grabbing hairstyle is worth considering.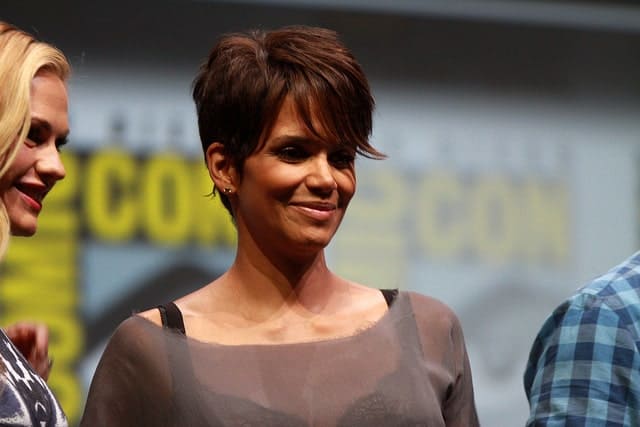 Flickr, Gage Skidmore
A pixie cut with shaggy bangs like Halle Berry's trademark hairstyle is definitely worth taking into account the next time you visit a hair salon.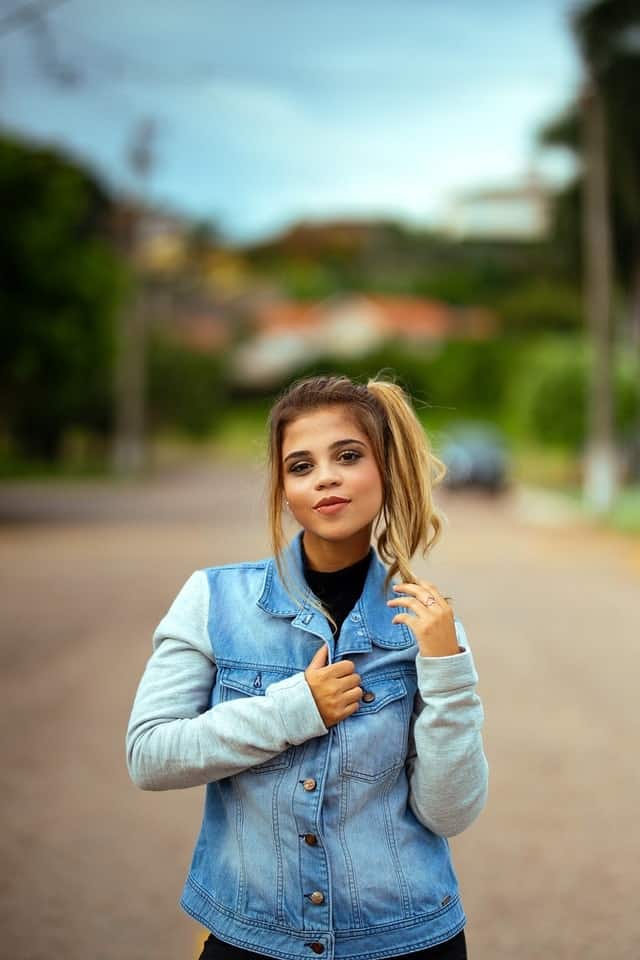 A regular behind-the-back ponytail won't look as trendy as this hairstyle for women with fine hair.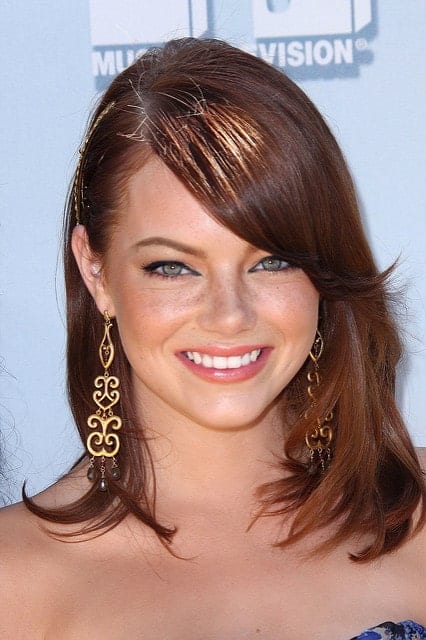 Flickr, Gerardo Cazarin
Fine hair never stopped Emma Stone from looking beautiful and it shouldn't stop you too. A shoulder-length cut with side-swept bangs is also sufficient for a fine hairstyle.
Click here for Emma Stone's hairstyles over the years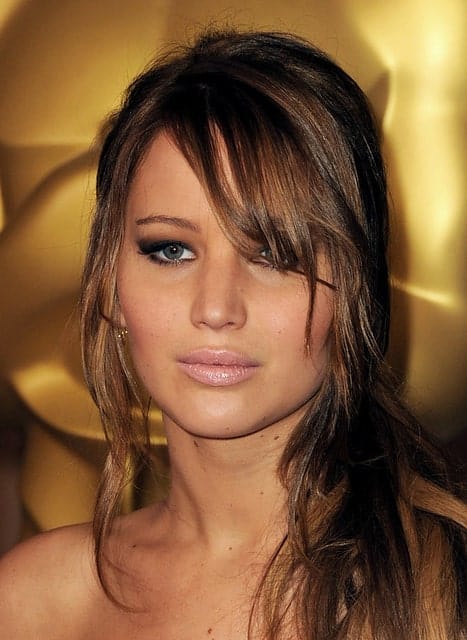 Flickr, gagoehx
For a truly exquisite look, combine a feathery cut with long bangs. Sport your fine hair on one side to look as breath-taking as Jennifer Lawrence does in this photo.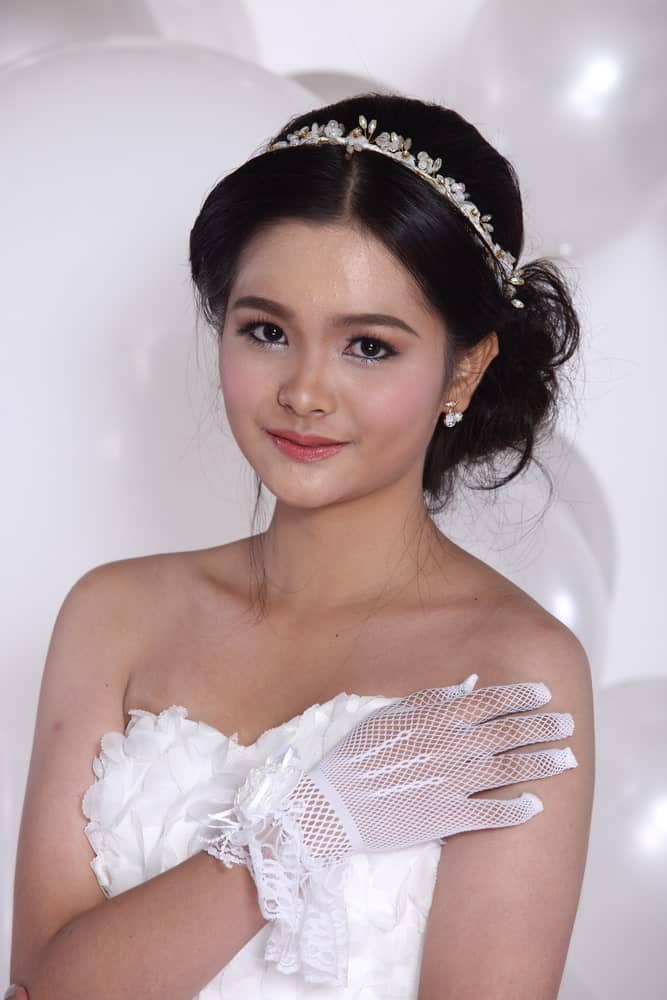 Any bride-to-be looking for hairstyles for fine hair can take ideas from this amazing hairdo. A low messy bun, front center-part, and a delicate tiara-like headband to adorn the style – and you are ready to wow all wedding guests.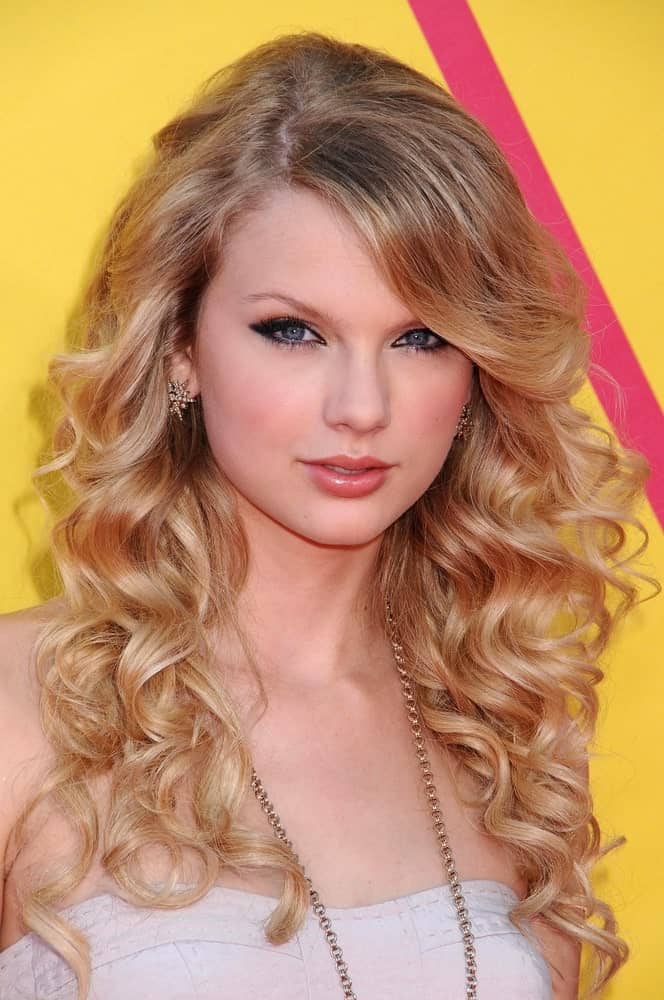 One of the ideal hairstyles for women with fine hair is to go for audaciously bouncy curls. Not only will it give your hair a completely fuller look but also make you look sporty and feisty.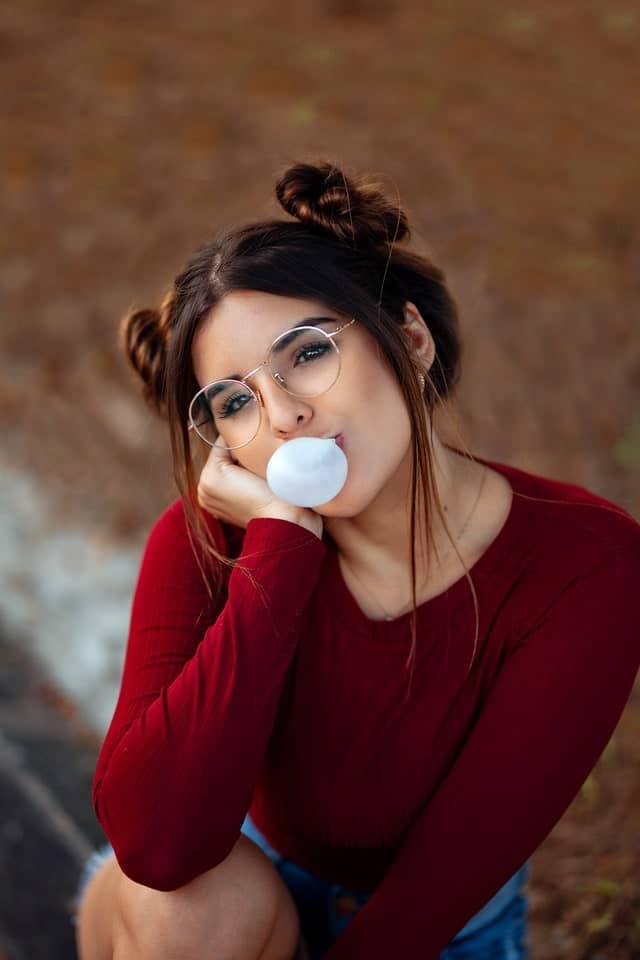 For a youthful and lively look, consider pulling your hair up into two side buns like this. This hairstyle for women with fine hair completely bypasses the flat appearance that comes from most buns.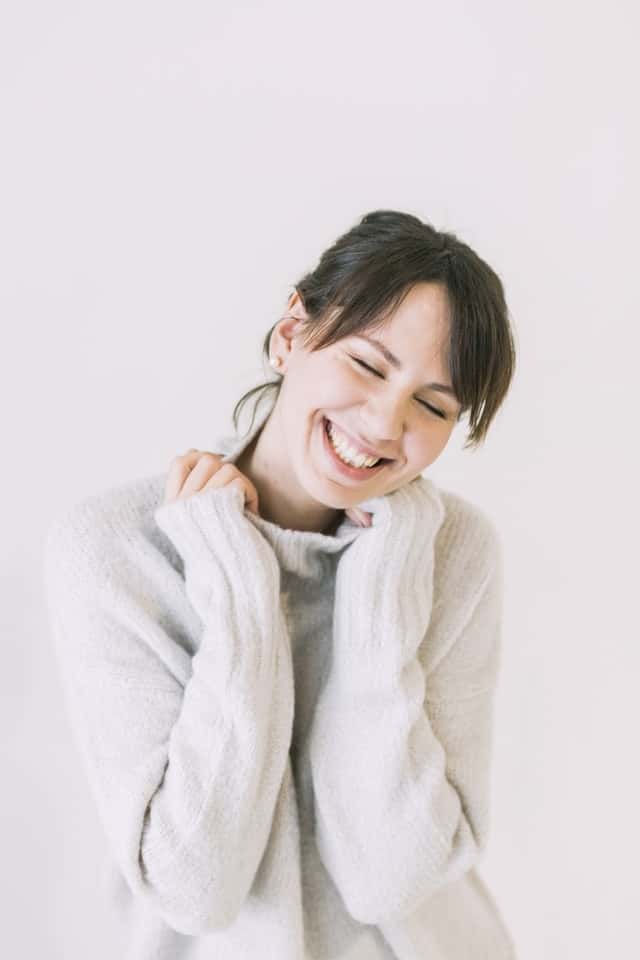 If you prefer to keep your hair tied away in a bun but dislike the lifeless look that it often gives, then opt for bangs like this for a lively, playful look.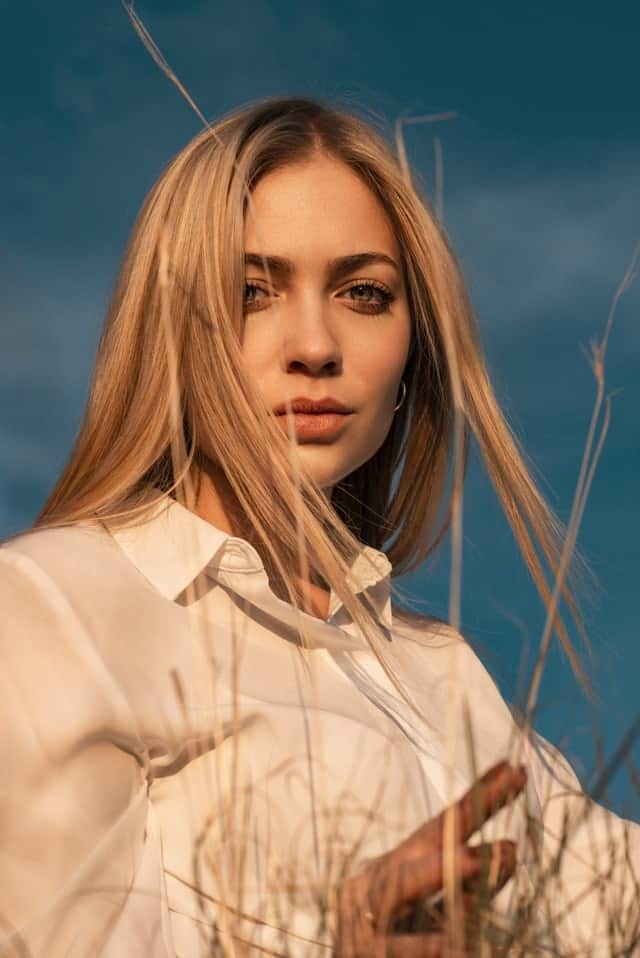 A huge benefit of fine hair is that on a good hair day, all you need is to run a comb through your hair and you are ready to rock just like that!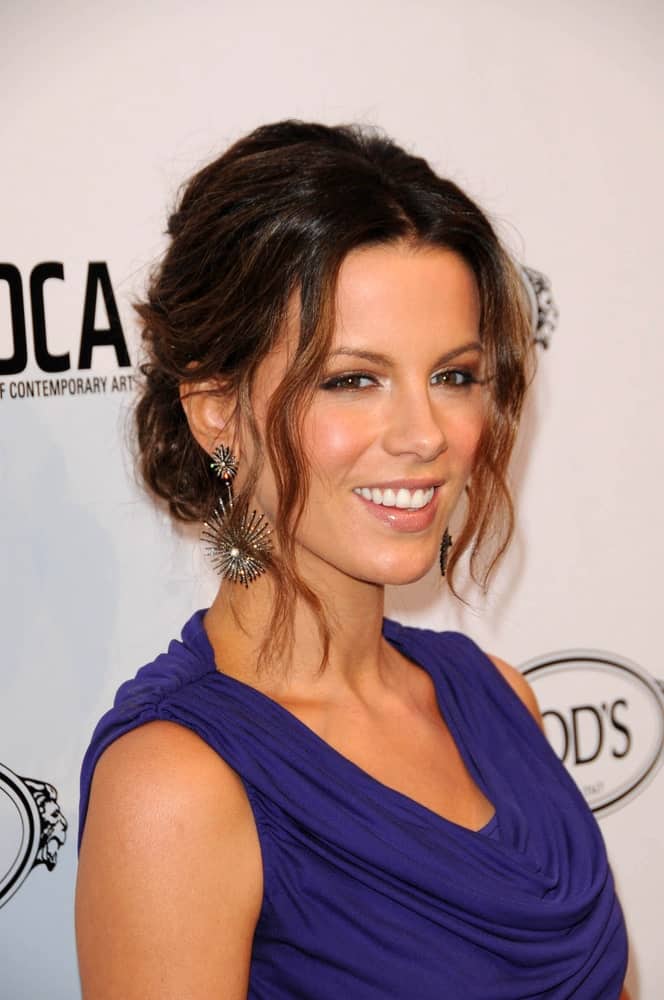 Kate Beckinsale demonstrates how you can pull your hair in a low messy bun and set free some wavy strands to look spectacular.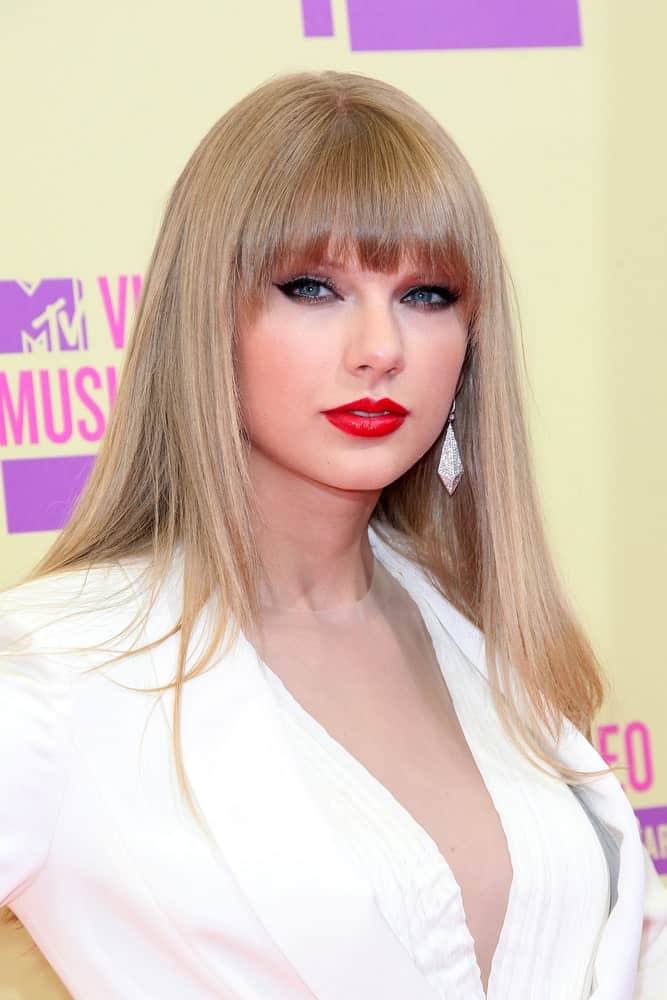 Take advantage of super silky, straight and fine hair by choosing nothing but a simple blunt bang haircut.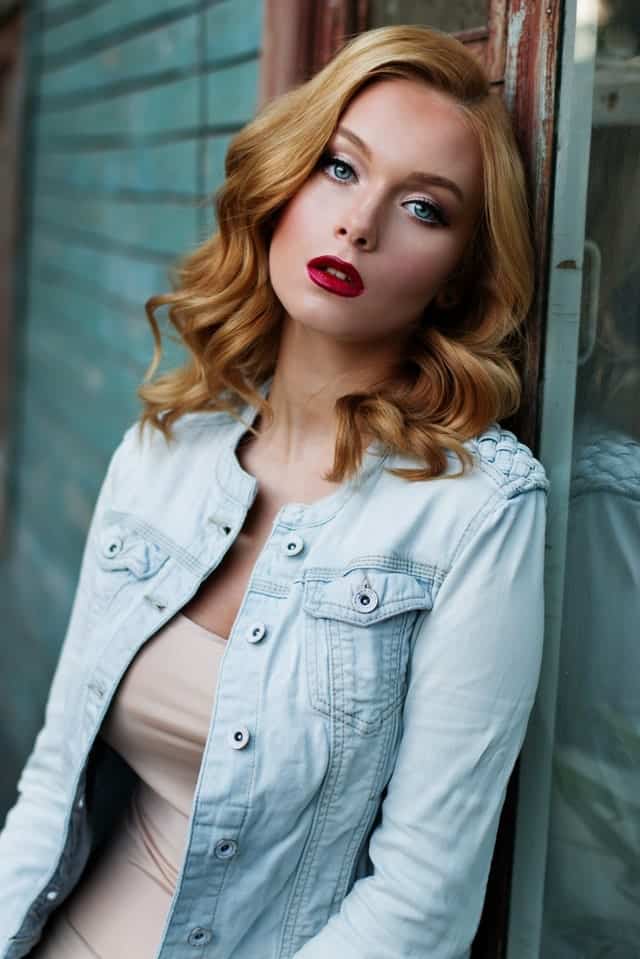 A shoulder-length haircut and slack wavy curls are a nice way to add a volumizing touch to fine hair.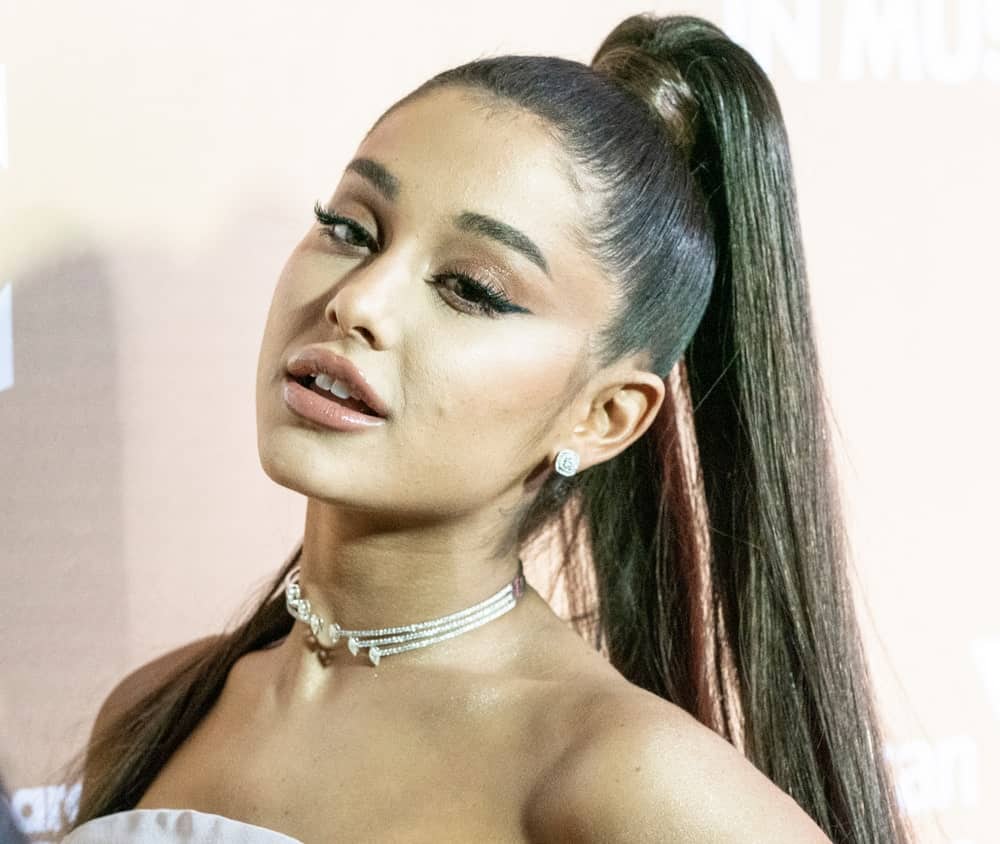 A ponytail as high as that of Ariana Grande might not be bearable for everyone but you can definitely take some ideas about why a long and sleek upward hairdo is sure to look impressive.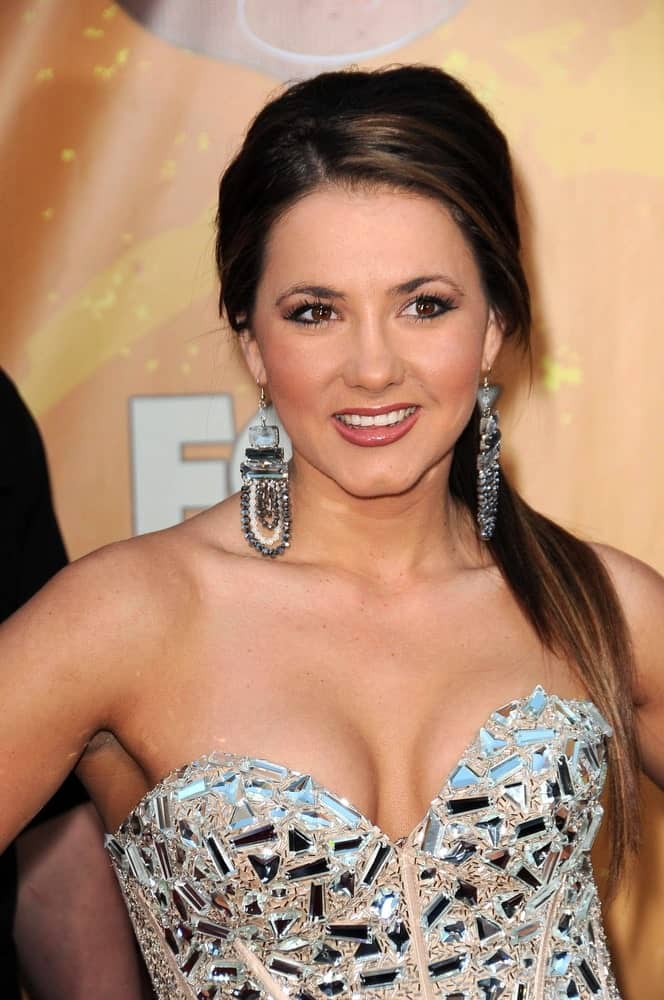 Side-swept bangs and a low ponytail sported on one shoulder, this hairstyle for women with fine hair is simple but stylish.
Julianne Moore shows how letting lose your fine hair and dividing them equally on both sides can make you look effortlessly beautiful. Wear some eye-catching jewelry to counterbalance the otherwise pain look.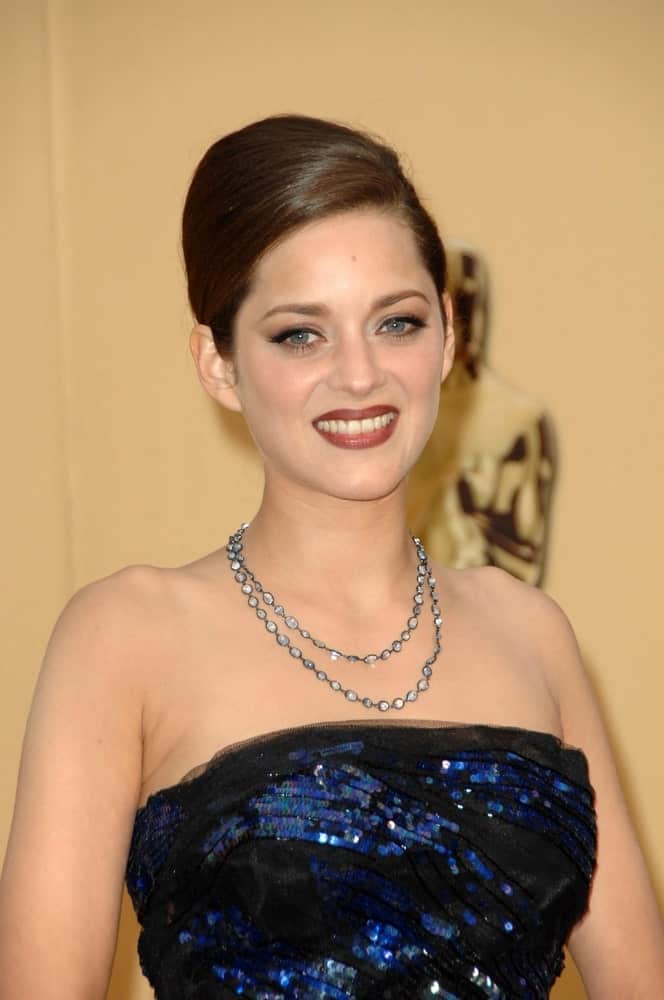 Attention all women with fine hair! This is how you make a gorgeous elegant bun.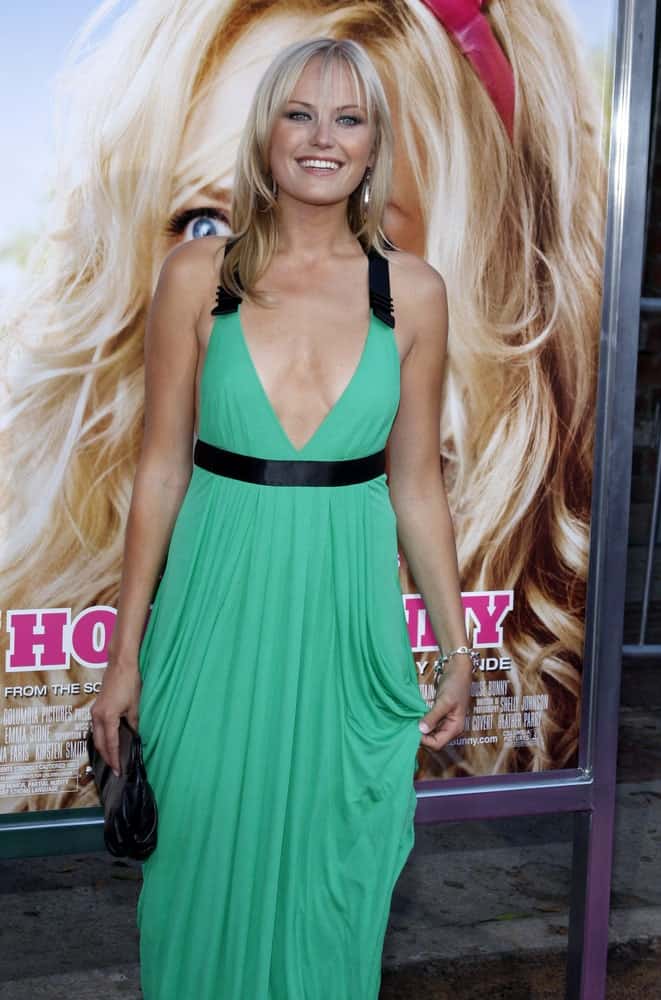 Another way to maximize fine hair is to layer it and pair it with wispy bangs like Malin Akerman did.
Click here for Malin Akerman's hairstyles over the years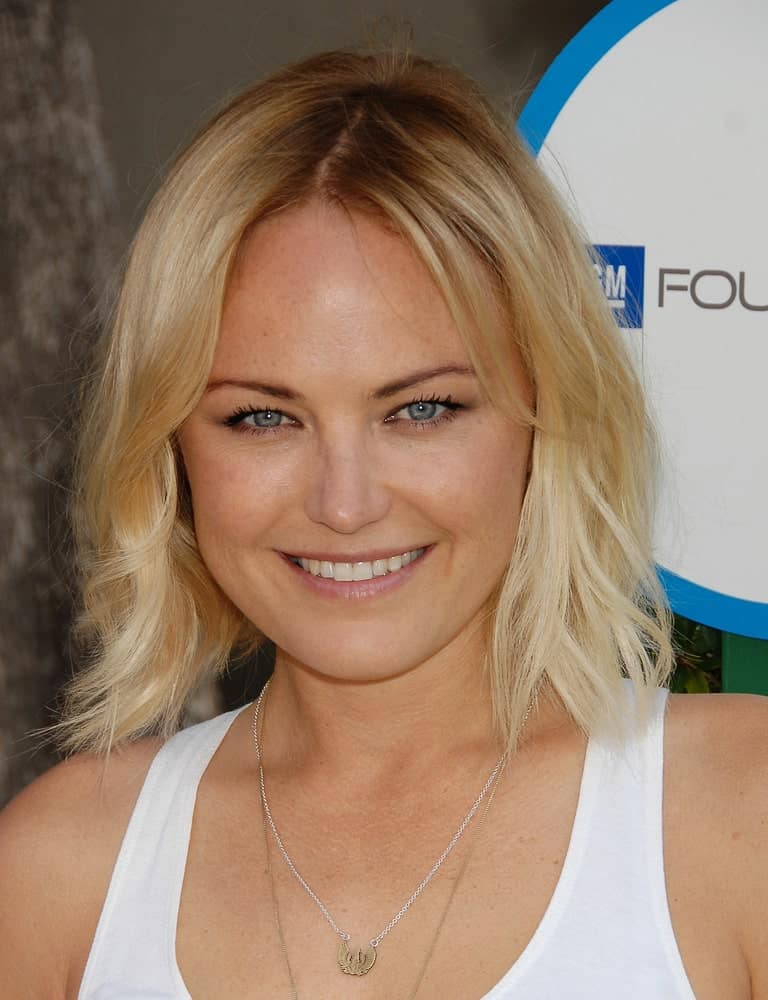 Ladies, you can also opt for a short bob hairstyle styled with a bit of tousle and waves for volume as exhibited by Malin Akerman.
Click here for Malin Akerman's hairstyles over the years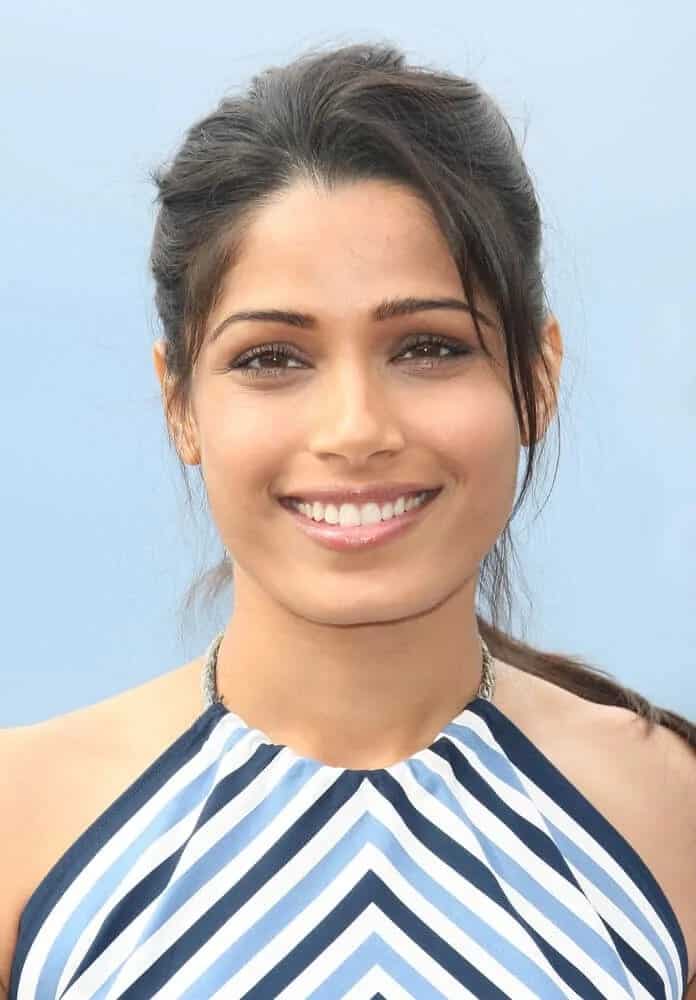 Pinto wore a simple blue-striped outfit and tousled ponytail with tendrils at the side during the 65th annual Cannes Film Festival, May 18, 2012.
Click here for Freida Pinto's hairstyles over the years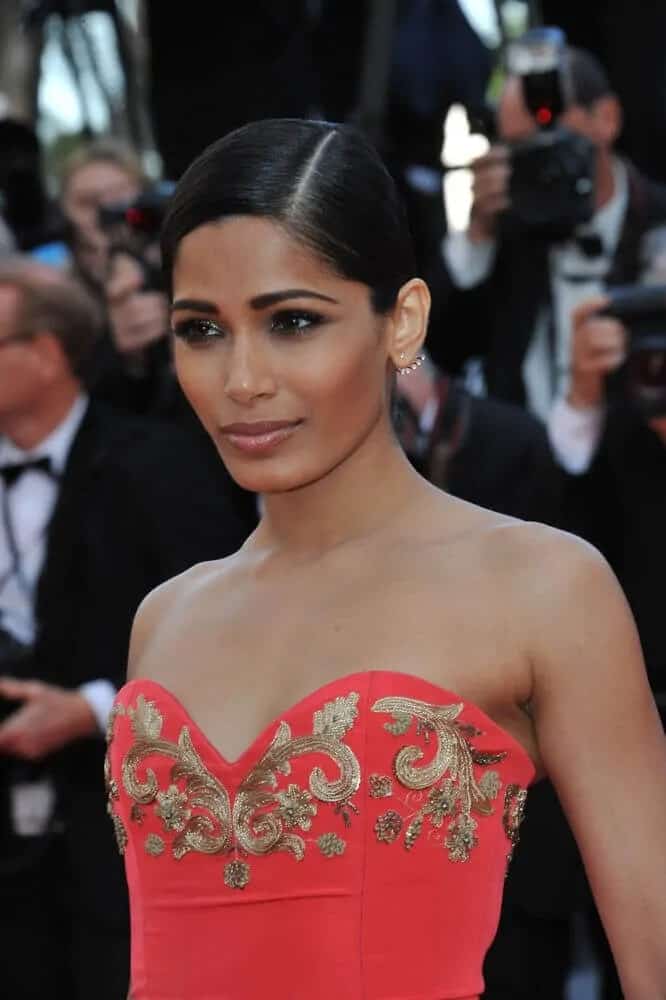 The actress paired her bright and elegant gown with this neat and slick side-parted updo at the gala premiere of "The Homesman" at the 67th Festival de Cannes, May 18, 2014.
Click here for Freida Pinto's hairstyles over the years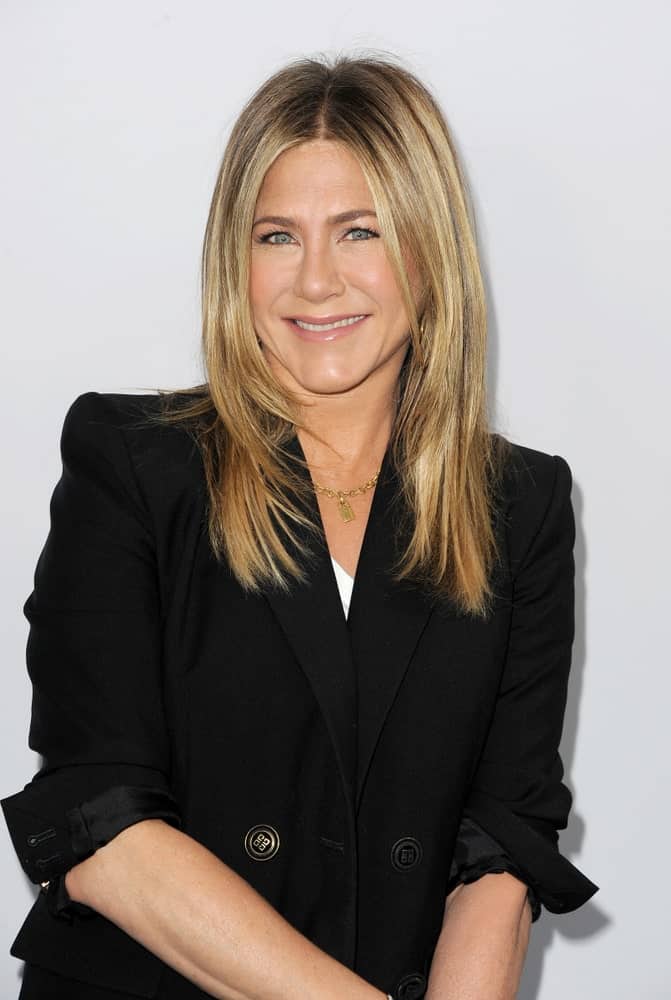 Jennifer Aniston was spotted at the WE Day California held at The Forum in Inglewood, the USA on April 19, 2018. She wore a black blazer that contrasts her blonde hair styled with feathered layers.
Click here for Jennifer Aniston's hairstyles over the years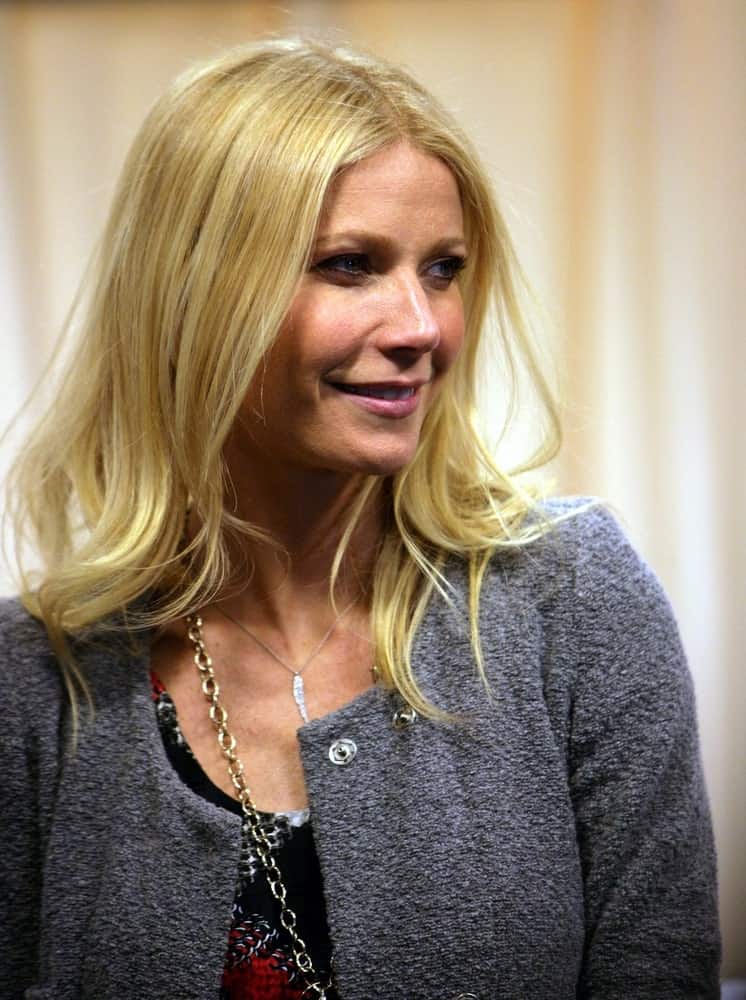 On April 14, 2011, the actress arrived at Barnes & Noble on 5th Avenue in New York City with her blonde tousled tresses arranged with subtle waves.
Click here for Gwyneth Paltrow's Hairstyles over the years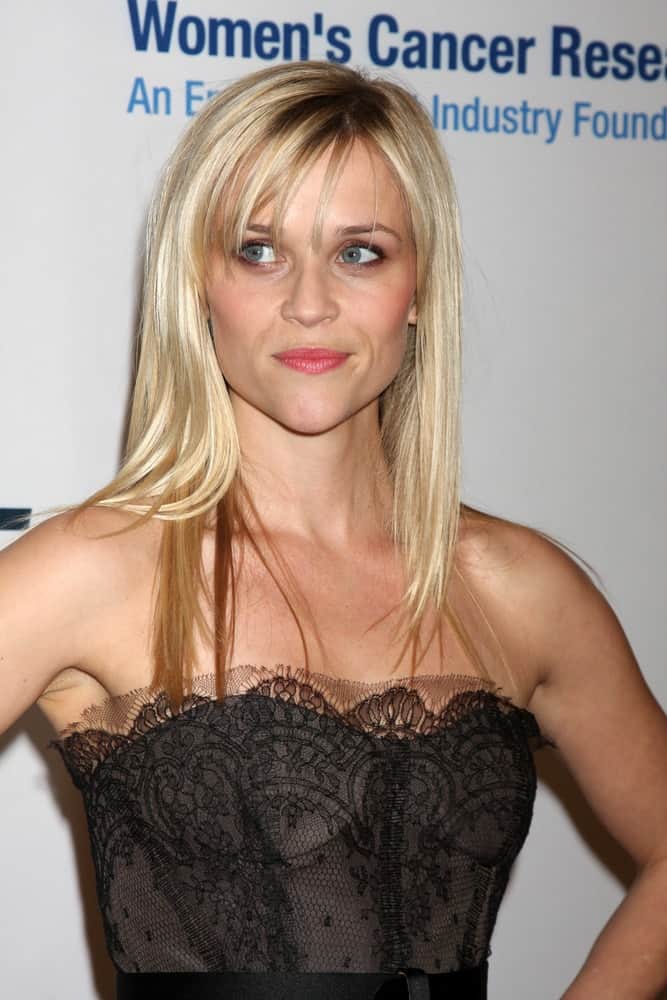 Reese Witherspoon was at the "An Unforgettable Evening" benefiting EIF's Women's Cancer Research Fund on January 27, 2010, in Los Angeles, California. She was lovely in her black strapless dress and her straight and loose blond hair with highlights and wispy bangs.
Click here for Reese Witherspoon's hairstyles over the years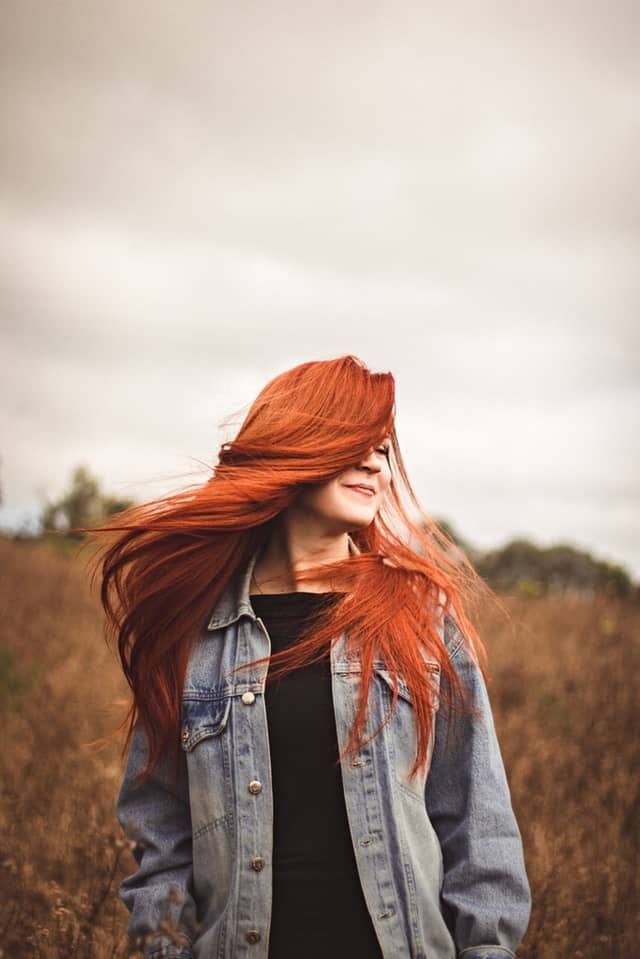 A red-headed woman with fine hair? No one can look more stunning with their natural hair!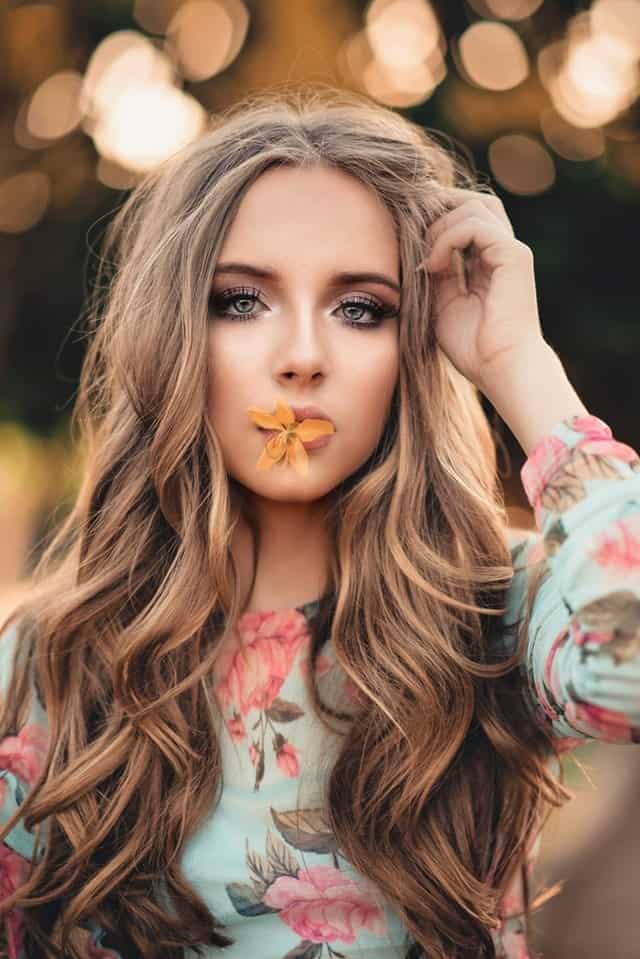 If you love to wear your hair down at most times then a layered cut and a rose-gold ombre hair dye are the perfect styles to opt for.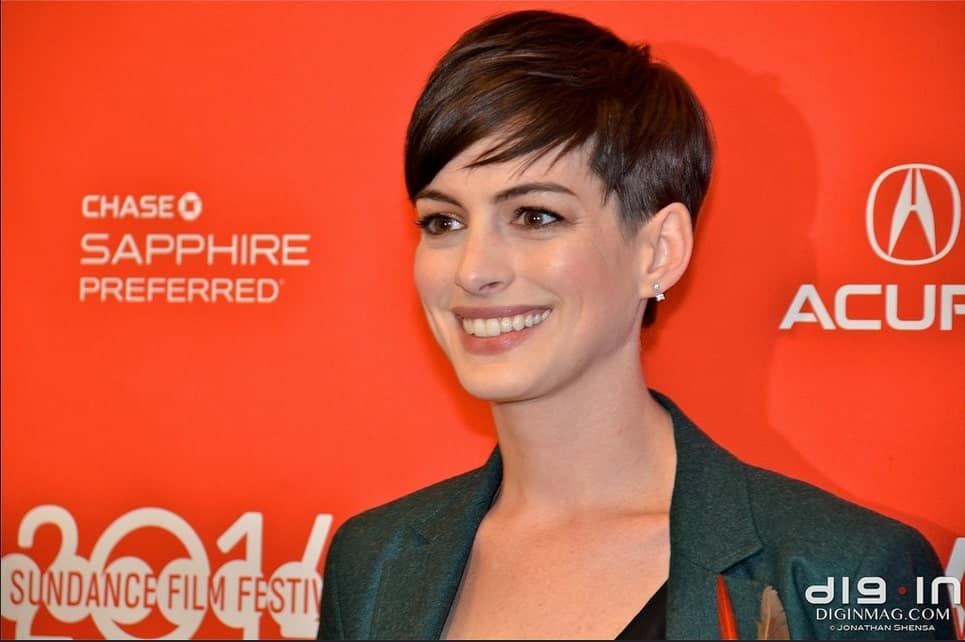 Flickr, diginmag
Women with super fine hair often love to get pixie or birdie cut because it always looks great with the texture of their hair.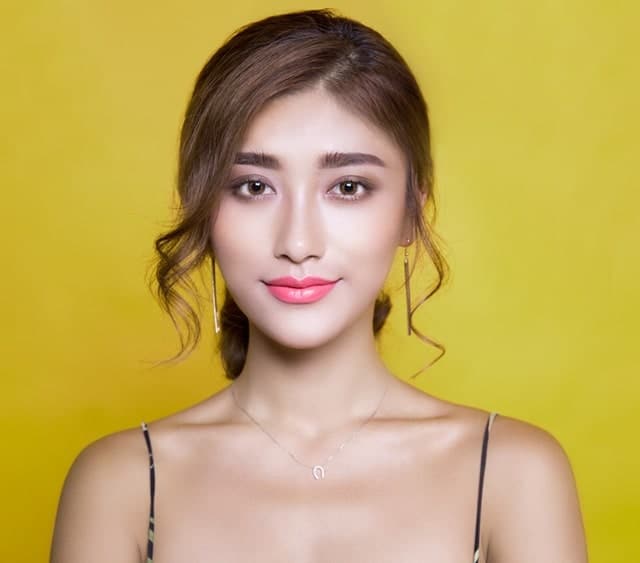 Fine hair doesn't mean that you have to bid farewell to buns. Pair a chignon with thin strands of subtle curls and within minutes you have an attractive hairstyle for women with fine hair.
Fine vs. Thin hair
There's a difference.  Thin or thinning hair is when one is losing their hair.
Fine hair is a full head of hair but the hair is fine.  Each hair has a very narrow circumference.
What are the best haircuts for fine hair?
The two best haircuts are bobs and pixies.
Within those two main cut styles, you have plenty of options including layers, textures, tapering, feathering, messy/loose, etc.
Can you add volume to fine hair?
You can try volumizing shampoos and conditioners and sprays and if that works, terrific.  If not, accept it and get a cut/style that works well with fine hair.  Frankly, instead of trying to make long work with a bunch of product, I think getting a cut that works with the hair without product is best.
Treat it well
Fine hair, as you'd expect and perhaps as you've experienced, can damage easily.  This is another reason to go easy on the product as well as applying heat to it.  It's not that you can't apply heat, but get a great hairdryer for fine that has temperature control options.
I would avoid excessive use of other heat-applying hair appliances such as crimpers and curling irons; the risk is too high. Why damage otherwise beautiful hair?
Another process to avoid is coloring it too much.  Most fine hair is blonde, but there's also gray and even brunette fine hair.  Coloring can be hard on hair so minimize doing it and if you do it, opt for a more natural product even if it costs more.