There's so much fun to be had at the beach. The last thing you want to have to worry about is your hair. These styles are easy enough anyone can do them. All the styles you need to look beautiful, and the products you'll need before you go.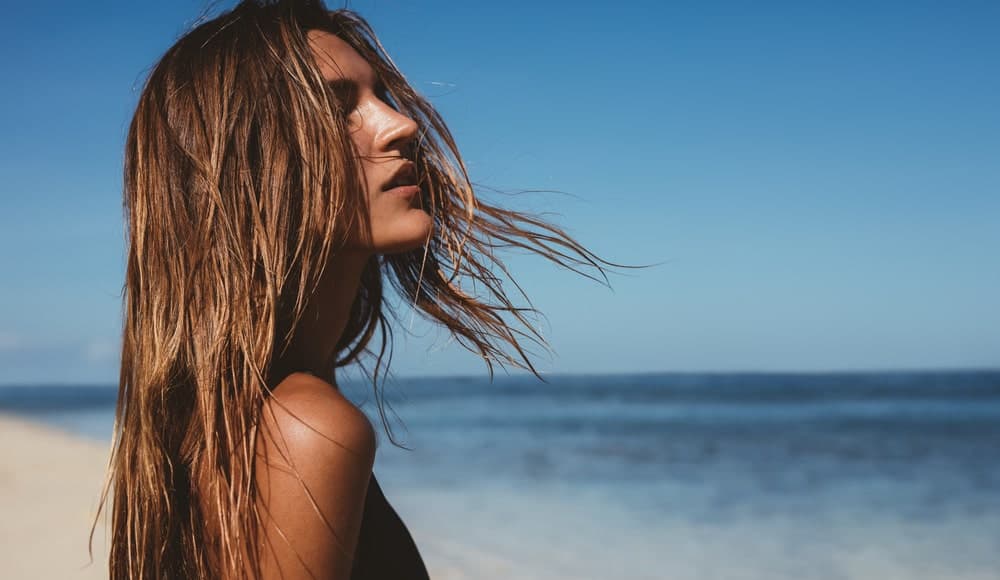 You wait all winter for summer, so you can go to the beach. It offers a bit of a conundrum though. The beach isn't conducive to perfectly styled locks. The wind and water can leave your hair a mess quickly.
You also don't want to stop what you're doing just to fix your hair frequently. You also want to look good. Those effortless Instagram selfies that will make all your friends jealous just aren't as much fun if you are worried about your hair. The best beach styles will hold up to your summertime activities and look great doing it.
I love a great hairstyle. At the same time, those complex directions that many hairstyles require leaves me with a headache before I even get started. Looking great at the beach shouldn't require a lot of time, and you shouldn't need an assembly manual to achieve it. These are hairstyles that anyone can accomplish. They are simple without compromising style.
Best Beach Hair Products
Beach hair care is its own thing. Specialized products will typically work better at holding your style in saltwater. There's also all those UV rays to consider. Salt, chlorine, and sun can all dry your hair out and cause damage.
You can even get sunburned in the area you least expect. Your scalp. And there's nothing more frustrating than creating the perfect hairstyle, only to have it fall apart once you hit the water. Before we get into the best beach hairstyles, let's take a moment to learn what products you'll need to create them.
Rahua Hydration Detangler + UV Barrier: keep frizz at bay, hydrate your hair, and protect it from the sun. Great for sleek hairstyles or curly hair
Supergoop Part Powder: It's sunscreen for your scalp
Moroccanoli Beach Wave Mouse: Texturing beach wave mouse without salt, stays all day and offers UV protection
Not Your Mother's Beach Babe Texturizing Spray: Sea salt spray that gives the perfect messy beach waves
Hair Illusion Water-Resistant Hair Spray: The hold of hairspray to keep your style in place, even when it gets wet, perfect for updos
Hair Down Styles
If you have short hair or just want to show off your long locks, you can leave your hair down at the beach. A little preparation will keep your hair looking great, no matter what you are doing.
1. Make Waves

Wavy hair, also known as beach hair, is a no-fail look. It looks feminine and frames your face, and works well with the casual beach vibe. Best of all, a dip in the ocean won't ruin the look.
In fact, you can get the look before you hit the sand by using a sea salt spray. Just spray it on damp or dry hair and your good to go. A quality beach spray will give your hair texture and body. It will also look great all day long.
2. Scarf It Down

Scarves and bandanas are so versatile they are a great choice for your beach do. Put a scarf underneath your hair then tie it at the top for a fun look that keeps your hair out of your face. Tie a bandana in half to keep your hair in place on a windy day, or fold it into a narrow section and use it as a headband. With a print for every style and occasion, you are sure to find one that fits your style and mood.
Buns and Braids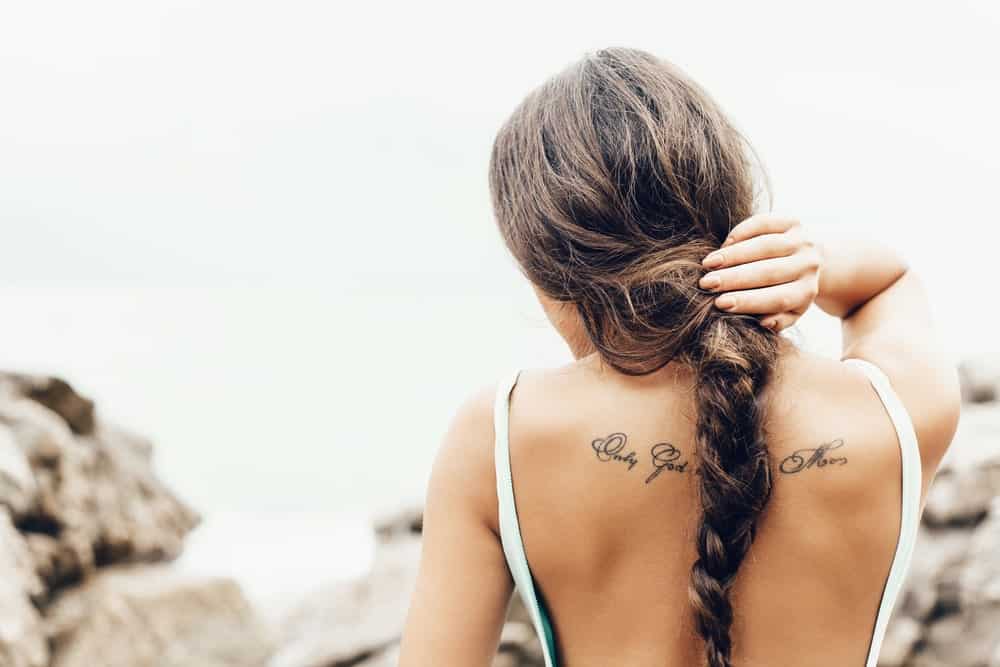 Buns and braids look great while giving you peace of mind. They stay in place well, so you know your hair will look as great after you've gone swimming or kicked butt in volleyball. It's a fix it and forget it option that doesn't sacrifice style for function.
3. Messy Bun

Looking for a super quick and easy hairstyle that still looks good? A messy bun is a great go-to option, especially for those impromptu outings when you don't have time to get ready. Just twist dry hair into a bun and secure with a hair elastic leaving one strand free. Then wrap the strand around the elastic for a more stylish look. It literally doesn't get any easier than this. You can also add a cute hair bow or elastic for a more whimsical look.
4. Braided Bun
There are many variations on this basic idea. You can do a french braid until you reach the area where you would like the bun, then put the rest of your hair into a bun. You can do a standard braid all the way down, then twist that into a bun and secure with bobby pins.
You can also make two top or side french braids using all your hair or just portions of it, then secure with a ponytail holder and twist it into a bun. Braided buns look like you've taken the time to put some effort into your hairstyle, and they will stay in place at the beach. If you want your hairstyle to stand out, it's a good choice.
5. Quad Braid
With this style, you'll braid your hair in four different sections. You can then put it up in a ponytail. It's a cute modern look that isn't difficult to achieve, and your hair won't get tangled in the waves.
6. Side Braid

The classic side braid. There are a few ways you can do a side braid. You can do a french braid working your way around the side of your head instead of just going down. If you aren't skilled at french braiding, you can use a regular braid. Just pull your hair to the side as you work instead of going straight down. This style can look messy and give you a fun feminine look that is perfect for beach-going.
Classic Ponys
Ponytails are a girl's best friend. Long hair, medium hair, yes, even short hair. They never go out of style, and they are super easy to do. These styles go beyond the basic boring ponytail without being complicated. And of course, they keep your hair up and out of the way so you can enjoy your Mai Tai. Ponytails are suitable for all hair types, from tight curls to stick straight.
7. Side Ponytail
There are a few different ways you can rock a side ponytail. You can put your hair into a high ponytail on the side of your head instead of the back for a sleek yet slightly edgy look. For something more casual, do a low pony with beach waves.
If you want to get the beach look before you leave home, use a texturizing spray. You may want to leave your bangs down to soften the look. You can also do a sleek low side ponytail. Part most of your hair to the side your ponytail will be on.
8. High Ponytail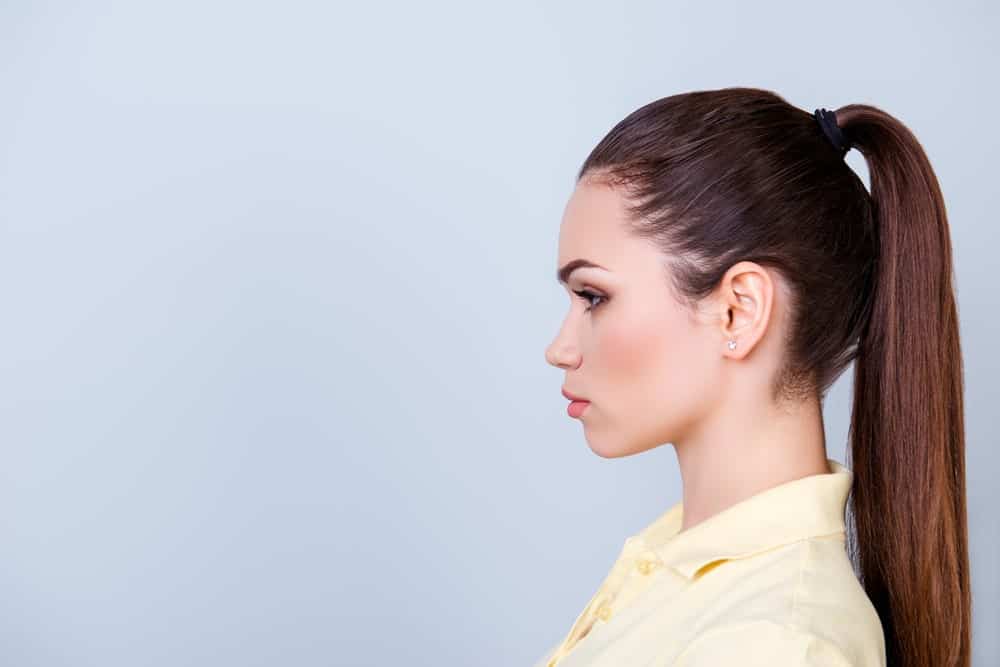 High ponytails are classic. To achieve this look, tilt your head down. Then gather your hair into a ponytail as you would normally.
9. Beach Wave Pony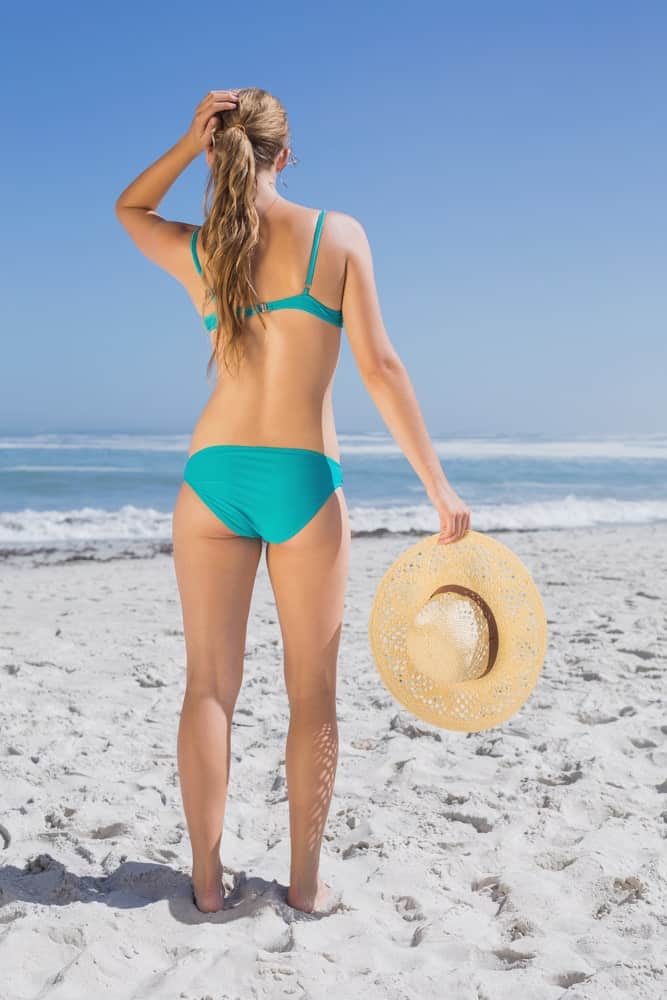 Beach wave ponys look great when you opt for a loose low pony. Break out the texturizing spray to get the wavy look, then gather it into a low loose pony for an effortless look. It gives you that messy on purpose look everyone loves. If you have naturally curly hair, you can also rock this look.
10. Half Ponytail
Perfect for when you want your hair out of your face but still want it to cascade down your shoulders. It works well on hair too short for a full ponytail as well. Just put the top half of your hair up and leave the bottom down.
There are so many variations on this. You can create a bun instead of a pony with an extra hair elastic or bobby pins. You can place the ponytail on top of your head for a trendy look, or about halfway down your head and loose for a more casual one.
Hair Clips
Hairclips can be useful in creating an easy beach hairstyle. If you are tired of the same old bun or ponytail, or simply want a super-easy way to put your hair up, check these out.
11. Butterfly Clips

Remember those tiny butterfly claw clips that were so popular in the 90s? For better or worse, they are back.  It's an effortless style (until you use them a few times and can only find half of them), and it adds nostalgia and fun to your look. They are very versatile, so how you wear them is really up to you. Placing two or four in your hair can give you a half up half down look. You can also add them to a ponytail or a braid.
12. Claw clips
Claw clips are the ultimate in I don't have time to do anything with my hair but I don't want to look like I don't have time to do anything with my hair. Medium or large claw clips can keep your hair up and look great doing it. There's a huge selection of styles and colors, so you can certainly show off your style.
13. Chopsticks

This is another old school trend that's making a comeback. Just like butterfly clips, I remember wearing these in high school. They can give you an elegant or messy look with very little effort, making them a great choice for a beach day. The simplest way to use them is to make a ponytail. Then twist your hair and wrap it around into a bun.
Tuck the ends of your hair into the bun, and slide the chopsticks diagonally through from top to bottom. If you want more security, you can add a few bobby pins or use a hairspray. A looser bun will create a messy look, and a tight bun will create a more elegant put-together look.