Check out these 8 different types of pink hairstyles for women, including many styles, hair types and lengths.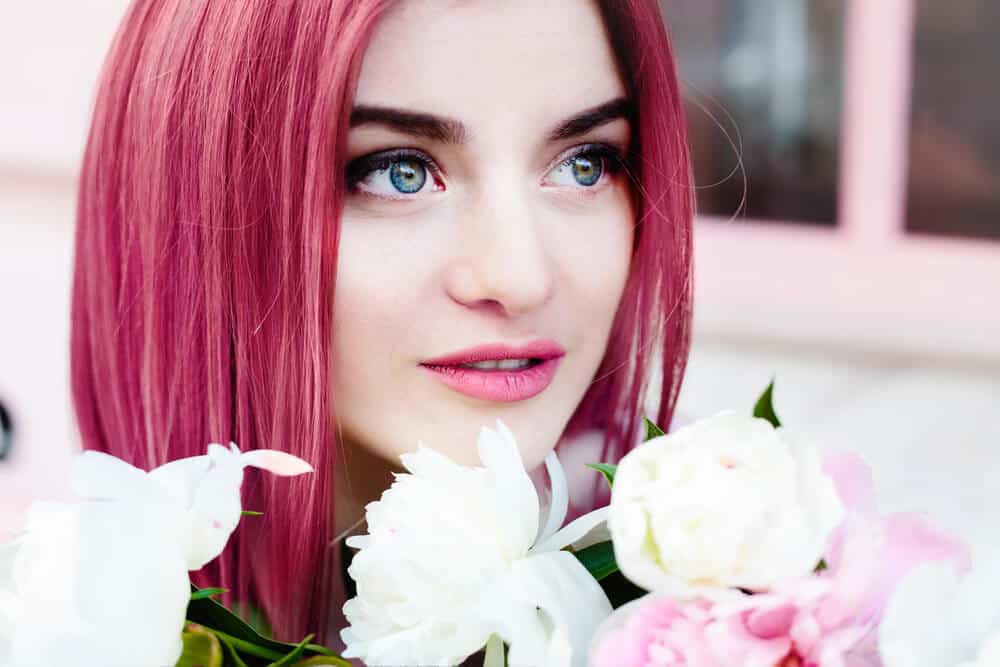 Welcome to our gallery featuring women with pink hairstyles.
Dying your hair pink is a bold fashion move. You are going to love this new look, but it is important to choose the right shade of pink.
This color is a lot of fun and dying your hair pink is a great choice if you are ready for a soft romantic look. Think about getting a new hairstyle that will compliment your new bold hair color!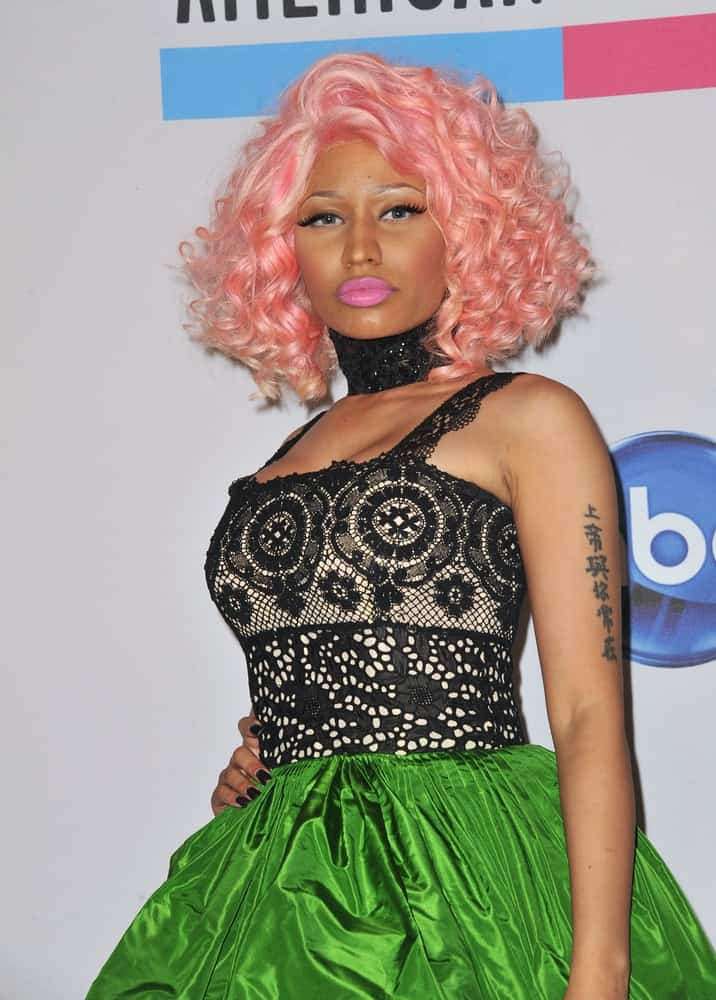 Nicki Minaj was at the 2011 American Music Awards at the Nokia Theatre L.A. Live in downtown Los Angeles on November 20, 2011, Los Angeles, CA. She wore a black and green lovely dress with her shoulder-length curly tousled pink hairstyle.
Click here for Nicki Minaj's hairstyles over the years
Emma Bunton exhibited her gorgeous pink hair defined with big spiral waves. This look was worn during the BRIT Awards 2019 at the O2 Arena, London held on February 20th.
Click here for Emma Bunton's Hairstyles over the years
Nicki Minaj performed on the runway during the 2011 Victoria's Secret Fashion Show at the Lexington Avenue Armory on November 9, 2011, in New York City. She was seen with a colorful and artistic outfit with her pink-dyed curly shoulder-length hairstyle.
Click here for Nicki Minaj's hairstyles over the years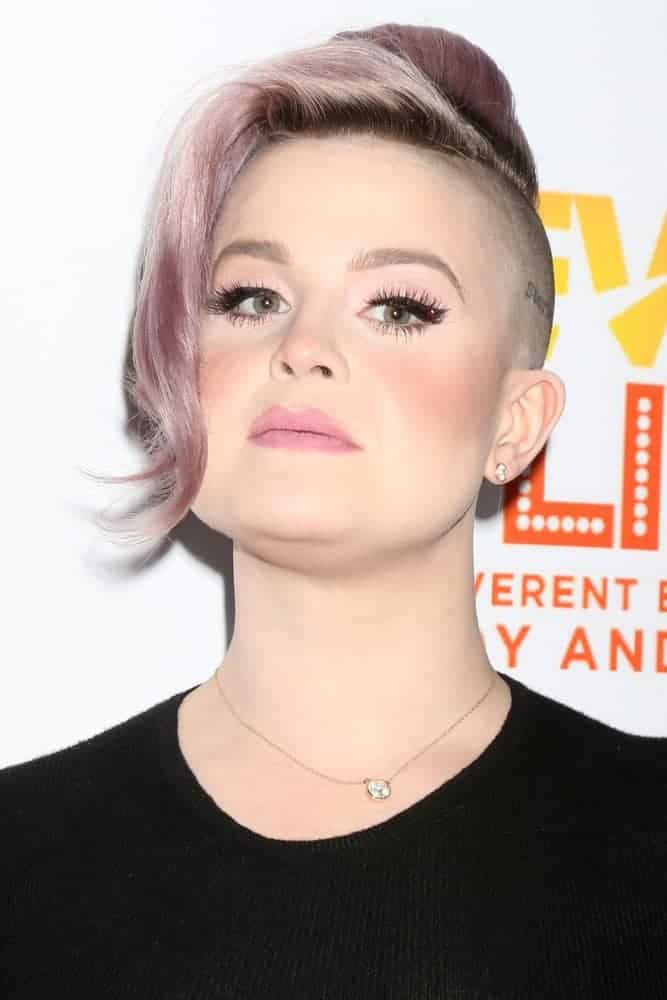 Kelly Osbourne looking stunning with her sleek pink upstyle in Beverly Hills, California for the TrevorLIVE Los Angeles, December 4, 2016 at Beverly Hilton Hotel.
Click here for Kelly Osbourne's Hairstyles over the years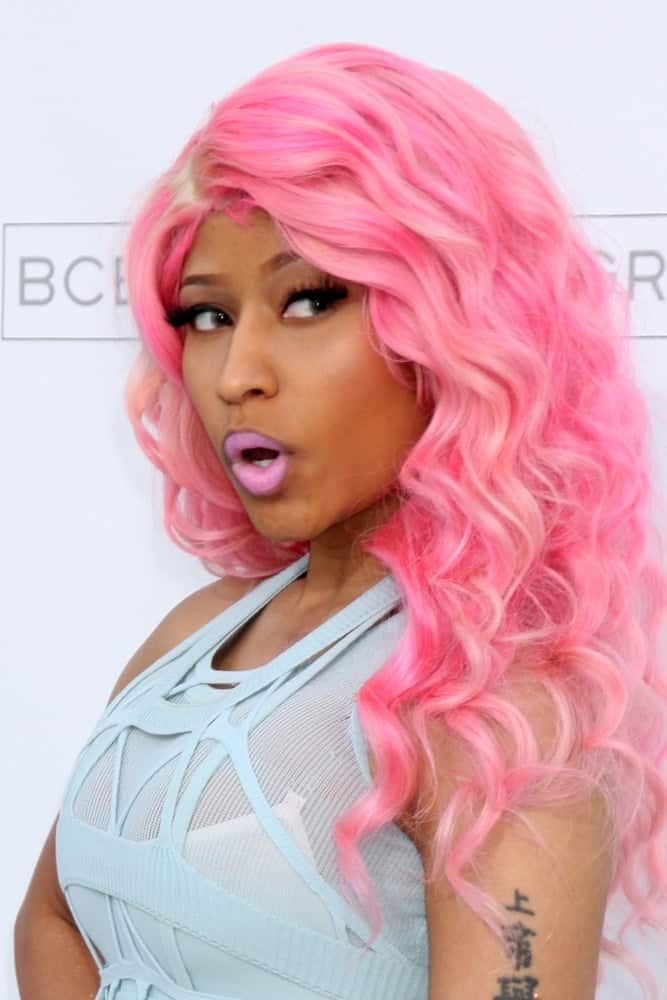 Nicki Minaj was in attendance at the 2011 Billboard Music Awards held at the MGM Grand Garden Arena in Las Vegas, NV. She wore a blue outfit to match her long and curly dyed pink hairstyle loose and tousled on her shoulders with a slight side-swept finish.
Click here for Nicki Minaj's hairstyles over the years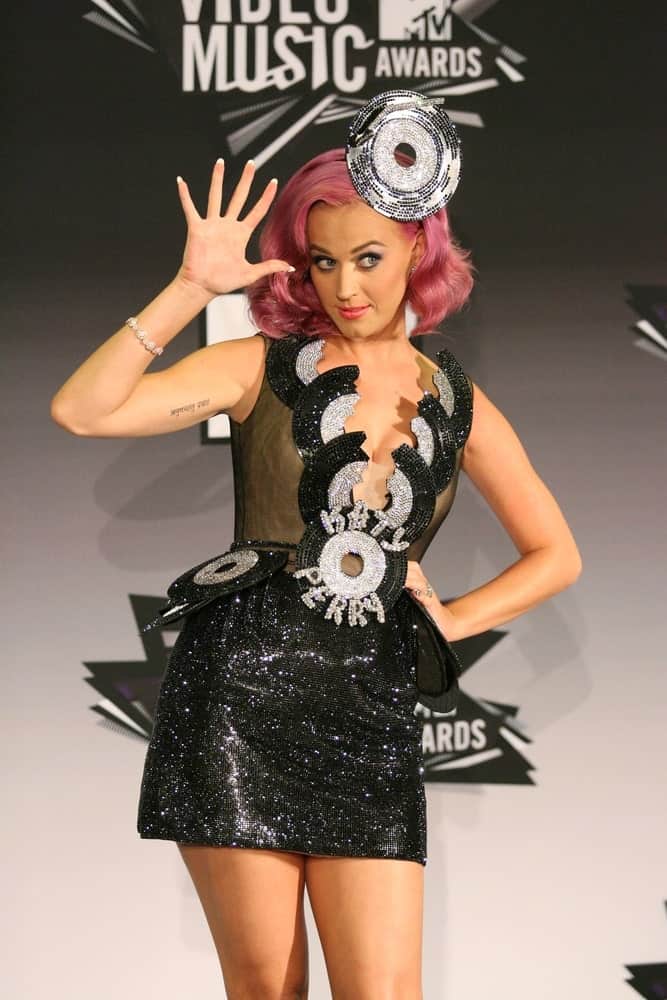 The singer sporting the same hairstyle but with a different getup at the 2011 MTV Video Music Awards Press Room held at Nokia Theatre LA Live on August 28, 2011.
Click here for Katy Perry's Hairstyles over the years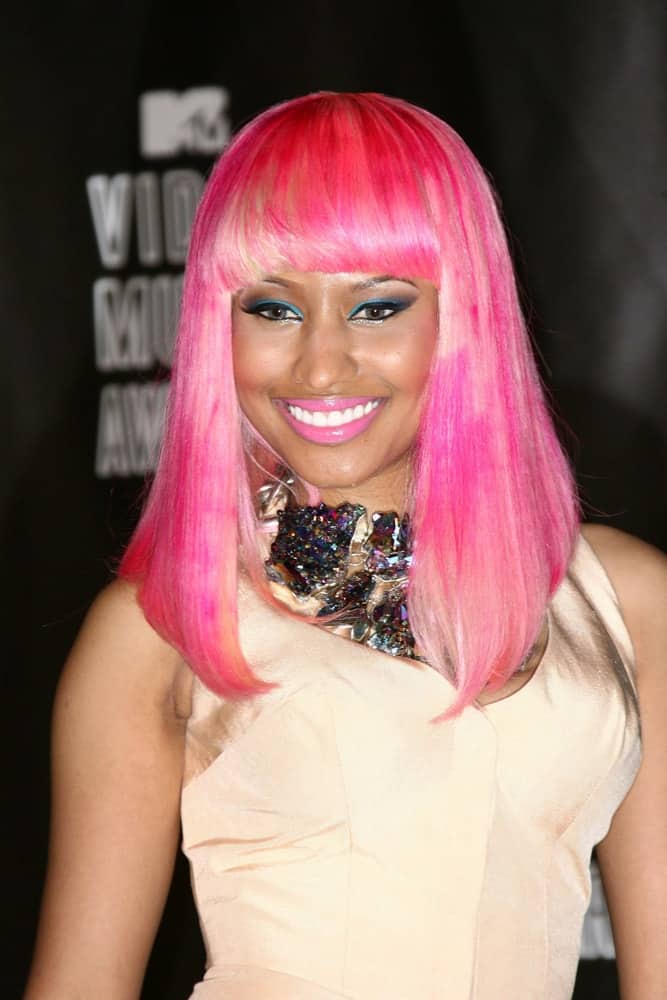 Nicki Minaj was quite lovely in her bright dress and straight layered pink hairstyle with blunt bangs at the 2010 MTV Video Music Awards Press Room, Nokia Theatre L.A. LIVE in Los Angeles, CA on August 12, 2010.
Click here for Nicki Minaj's hairstyles over the years
Choose the Right Pink Hue
Look for a pink hue that will look good with your skin tone. If you have a pale skin tone, it might be best to stay away from neon colors and to opt for a soft pastel pink instead. Neon pink will work if your skin has olive undertones, but you can also rock a coral pink hue. If you have a darker skin tone, you will be able to make both neon and pastel hues work.
Add Some Layers
Layers add texture to pink women hairstyles and allow you to have some fun with different shades of pink. Layers will work if you have medium or long hair. You can mix strands dyed in light pastel pink with deeper fuchsia strands. You can also add other colors, like red and purple. You can, for instance, use some deeper shades of red or pink for the bottom layers and gradually go lighter to have pastel pink layers towards the top.
Adopt the Pink Dipped Look
Pink women hairstyles do not necessarily have to feature color blocks. You can make your current style more feminine and playful by getting a single pink highlight or by getting pink-dipped tips and wearing your hair in a ponytail. It will be easier to make this look work if you have blonde hair but you can adopt the pink dipped look regardless of your hair color – you will just need to look for a pink hue that works.
The great thing about dipping a strand or the tips of your hair in pink is that you can add color without creating a high-maintenance look. You can also choose hairstyles that hide the pink strands or tips for work!
Get A Short Pixie Cut
The pink pixie hairstyle is one of Nicole Richie's most iconic looks. The advantage of the pixie is that you can easily add a splash of color to your look without having too much pink like you would with longer hairstyles. This means you can still wear colorful clothes and use pink accessories, while you might have to opt for darker clothes with a longer pink hairstyle.
Keep Some Length with A Pink Lob
Jessie J sported an amazing pastel pink lob for a while. This is a softer and very feminine way to wear pink hair, and you are going to love all the different things you can do with a lob. You can wear your hair down when you feel like it and still have enough length for braids and ponytails. You can also wear your hair up and use some fun accessories.