Explore the best shampoo options for coarse hair that will leave it manageable and smooth. It's extremely frustrating to have damaged and dry hair that's why we have gathered the best shampoos to turn it from rough and unruly to soft and glowing.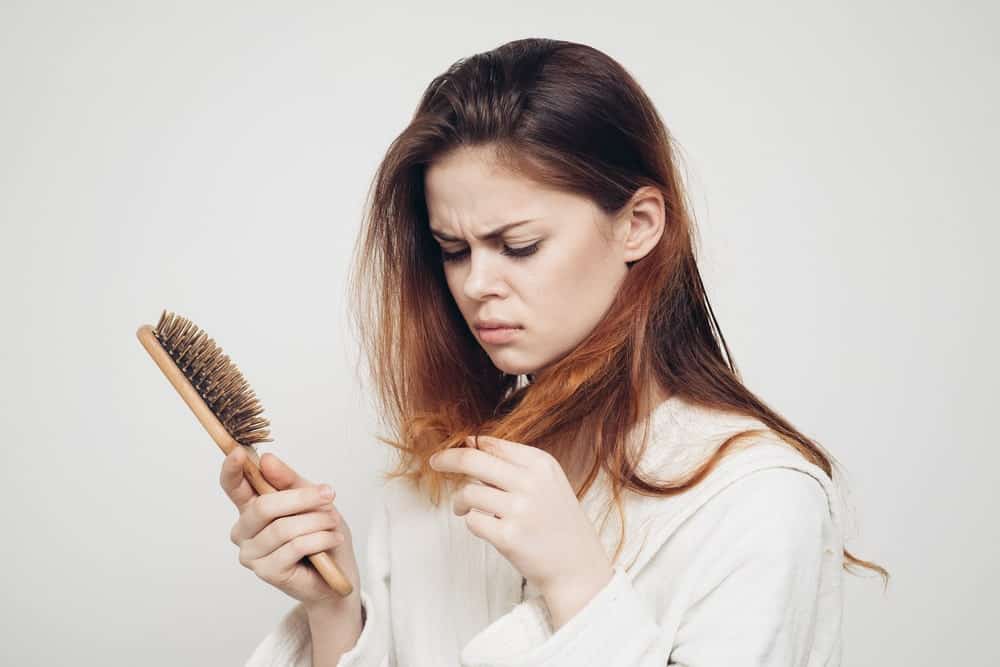 Often mistaken for thick hair, coarse hair is an entirely different texture that poses a lot of challenges to women. Girls with coarse hair usually face common hair problems like excessive frizz, dryness, and roughness.
Mind you, coarse hair is the kind of texture that women with either thick/thin curly hair or fine/voluminous straight hair both can have. Honestly, this kind of texture is not at all impressive considering how lifeless and boring it makes the hair appear and creates problems when styling the hair. Unlike other textures, coarse hair has the widest circumference, making the hair management part difficult.
But if you are the one with coarse hair then don't give up hope just yet. Did we mention how healthy and luscious these locks can look if taken the appropriate care? Coarse-headed women that follow a proper hair routine – the one that is specifically designed for their unique hair quality – are often an object of envy among women!
One of the basic and easy steps to take care of your coarse hair is by using high-quality shampoos. To make your decision easier, we have compiled a list of the top 10 shampoo options for coarse hair that are definitely worth your consideration.
1. JOICO Moisture Recovery Shampoo
Most women with coarse hair have dry and rough hair as well, which makes it super hard for them to style it fashionably. If you go through this frustrating problem on a daily basis, it is about time you add Joico Moisture Recovery Shampoo & Conditioner to your hair routine.
Primarily based on a hydrating formula, this shampoo helps moisturize your hair and make it smoother and silkier. Did you know that its hydrating effect reduces hair damage and breakage up to 55%? All thanks to its excellent ingredients – marine botanicals, brown algae, sea kelp, and essential minerals.
2. Wella Professionals Fusion Shampoo
To make coarse hair more manageable and presentable, women often side with the frequent use of heat styling tools like straighteners or hair curlers. While these heating products may make your hair well turned-out for the time being, but in the long run, it may damage or weaken your hair to a great extent.
In this scenario, you need a product that will help hydrate your hair and repair it in no time. Your best bet will be Wella Professionals Fusion Shampoo as it penetrates well into the hair roots and replenishes hydration over time.
Trust us, you won't have to worry about dry, fizzy hair again!
3. Aveda Damage Remedy
If you can't get your hands on Wella Professionals Fusion Shampoo for some reason, you can always rely on Aveda Damage Remedy. Both shampoos aim to repair damaged hair that is caused due to the excessive use of hair styling tools.
Due to the presence of quinoa protein, this rich and nourishing shampoo instantly strengthens the hair inside and out. The sulfate-free formula also contains coconut and babassu as their main ingredients, bringing your damaged hair back to life.
It is hard to pass this life-altering shampoo when your sole target is to recover your damaged hair roots and strands.
4. T'zikal Deep Hydrating Shampoo
Are you looking for natural hair treatment for your damaged hair? Well, T'zikal is exclusively designed for women with dull and dead hair. This cruelty-free shampoo is packed with essential oils that help increase the PH balance of your scalp. This, in turn, locks in excessive moisture into your hair roots, nourishing them right away.
Its sulfate-free formula contains a hot ingredient – ojon oil – that is best for rejuvenating hair therapy. Similar to keratin, the ojon oil is rich in antioxidants and amino acids that protect your hair fibers from getting dry and frizzy. To say the least, the oil's amazing composition makes the hair silky-smooth.
5. Garnier Ultra Blends Mythic Olive Shampoo
Derived from a fantastic blend of virgin olive oil and vitamin E, this ultra-nourishing shampoo is the ultimate boon for dull hair. Wash your hair twice or thrice a week with this shampoo and you will experience a huge difference in your hair.
Its intensely moisturized formula will make your hair healthier and much softer. Bear in mind that a small quantity goes a long way, so just a few drops of it and your hair will get a salon-finish! In the long-term, you would notice the results of using the shampoo by observing the reduction of split ends and hair breakage.
6. Christina Moss Naturals Organic Shampoo
One of the reasons behind coarse hair is the lack of moisture that strips the scalp of its natural oils. You may use hair products that may provide hydration but may not last for a long time. This can turn your hair back to the same boring, lifeless condition.
To ensure that your hair retains moisture longer than any other hair product/shampoo, use Christina Moss Naturals Organic Shampoo. The best part is that it is free of all harmful ingredients like chemicals, synthetic dyes, sulfates, and fragrance. Its formula is derived from emollients – coconut and olive oil.
7. Pura D'OR Healing Conditioner
This organic, plant-based shampoo is filled with aromatic essential oils that offer plenty of excellent hair benefits including rejuvenation and hydration. The two notable essential oils that this organic healing shampoo is packed with are lavender and vanilla essential oils. But it is not just due to these essential oils that the formula is par excellence.
The formulation is also well-prepared with the blend of excellent emollients like rich argan oil and coconut oil. This makes the hair super moisturized and damage-free. Owing to these selected few ingredients, this shampoo also effectively cleanses the scalp and makes the hair manageable to style it whichever way you fancy.
8. Free & Clear Shampoo
Those of you who have thick, coarse hair and a sensitive scalp need to invest in Free & Clear Shampoo. This chemical-free shampoo is deprived of skin irritants like dyes, fragrances, sulfates, and formaldehyde. It gently removes dirt and buildup from your scalp without affecting it.
Whether you have dry or flaky scalp, this shampoo will help rehabilitate it by balancing the production of sebum successfully. When your scalp is cleaned and moisturized, your hair will automatically become smooth and lustrous.
9. Maui Moisture Smooth & Repair + Vanilla Bean Shampoo
Hair can become dry and brittle for a number of reasons such as harsh weather conditions, heat damage, and hair coloring. This weakens your hair and damages it to the core. What your hair needs is a moisturizing product that nourishes and strengthens your hair 100%. This is precisely why you must opt for Maui Moisture Smooth & Repair.
This shampoo is a brilliant blend of kukui nut oil, vanilla beans, and cocoa beans that help hydrate, smooth, and defrizz your hair. It will also facilitate in toning down the coarseness of your hair by making it appear soft and sleek.
10. Kerastase Shampoo for Severely Dry Hair
The name says it all.
This is a tried and tested shampoo that is made especially for dry hair. It aims to make the dry hair as soft and glossy as possible. This shampoo imparts the much-needed hydration to your coarse hair and helps repair opened and damaged cuticles. This nutritive shampoo is ideal for straight, wavy, curly and coiled hair which may have coarse texture to them.
Start using one of these incredible shampoos from today and say goodbye to your frizzy, dried out coarse hair for good!