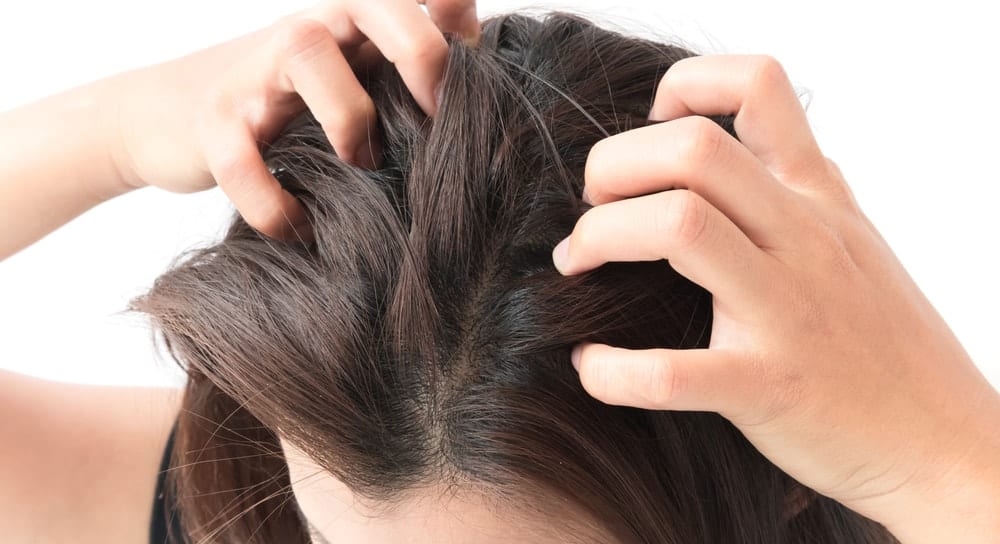 Itchy scalp can be traced to various causes. It can be due to the cold weather, a result of hair coloring, or even a skin condition such as seborrheic dermatitis or psoriasis. When it comes to ditching that irritating itchy feeling, the best place to start is using the right shampoo.
Shampoos that contain sodium lauryl sulfate (SLS) can irritate the scalp and cause dry hair. The right shampoo to use is one that's specifically designed to treat itchy scalp. It should contain zinc pyrithione, oatmeal, and tea tree oil.
Check out our list of the top shampoos for itchy scalp:
1. Head & Shoulders Smooth and Silky
Head and Shoulders has been one of the leading brands for anti-itch and anti-dandruff shampoo for ages, and rightfully so. The unique formulas they have come up with are known to provide various nutrients for the scalp while also nourishing the hair follicles. This specific shampoo from Head and Shoulders was given a Beauty Award from Cosmopolitan in 2015 for its effectiveness and unique blend of nutrients.
When used regularly, this shampoo will moisturize the scalp to clear it of any impurities while simultaneously enriching every strand. The main pros provided include being 100% dandruff free, the added Tri-Action formula cleansing to protect the scalp, and the realignment of pH balance in the scalp. The only con is that when you start, you will have to use a decent amount before it takes affect. In terms of reviews, many consider this to be the best shampoo for itchy scalp.
2. Hydrate Lavender and Jojoba Moisturizing Shampoo
Formulated with hair growing ingredients, this shampoo will not only smoothen out the scalp but will also help with closed hair follicles to regrow. One of its main pros would be its super gentle formulation that will prevent any irritations. This shampoo is also paraben and silicone-free without any added fragrances which are known to dry out the scalp. The carrot oil, parsley seeds, silk peptides, other essential oils when combined help the hair to grow rapidly while also maintaining the hydration of the scalp. There aren't any stated cons with this product, making it well worth trying.
3. Neutrogena T/Gel Therapeutic Shampoo
This two in one shampoo and conditioner was made to fight and ensure a naturally moisturized scalp. Utilizing natural tea tree oils ensures the nourishment and protection of the hair and scalp. When used regularly, the itchiness of the scalp will slowly begin to subside and will also have less dead skin cells from coming back.
The main pro to using this shampoo is the added vitamins and amino acids that are not often found in other shampoos. Plus, the tea tree oils used are from Australia, making the treatment known to exceed standards of the cGMP. The only said drawback is that the strands of hair can get a tad bit oily at first, but after regular use will go back to normal.
4. Argan Oil Nourishing Shampoo
This sulfate-free shampoo contains various ingredients like peach, jojoba, and avocado oils to rejuvenate and clean the scalp thoroughly. Utilizing botanicals and various vitamins when combined together, helps to strengthen the hair and reduce frizz. Argan oil is also considered to be the best shampoo for itchy scalp amongst many professional hairdressers.
5. Wonder Seed Hemp Shampoo
This shampoo from Wonder incorporates various natural ingredients like hemp seed oil, nettle extract, coconut oil, cocoa butter, and Aloe Vera. When put together, this formula thoroughly moisturizes every inch of the scalp. Completely organic, this shampoo is also 100% safe for all types of people whether the hair has been dyed or not. The natural shampoo is also suitable for children, men, and women.
6. Avlon KeraCare
This pocket-size shampoo and conditioner cleans the scalp tremendously well and shows results rather quickly. The combined ingredients re-moistures the scalp and are also used as a preventative shampoo once dryness and itchiness disappear. The main pro to this shampoo is its detangling properties and its ability to eliminate past flaking from dandruff.
7. Dermikelp Essential Starter Kit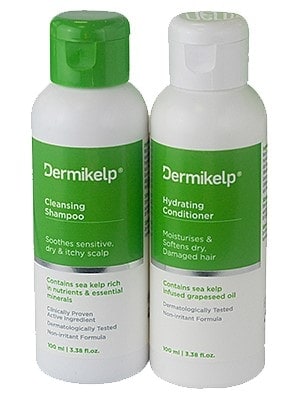 Source: Dermikelp
This dermatologist-tested scalp healing starter kit provides you with a few steps to achieving a completely clear and itch-free scalp. The cleansing shampoo provided consists of sea kelp at its purest form which is CEM-K. This ingredient is scientifically proven to hydrate the scalp without causing any negative damage. The conditioner, on the other hand, is infused with grapeseed oils along with the CEM-K that when combined will moisturize not only the scalp but the strands as well. The non-irritating formula of the products in this starter kit will revitalize even the driest scalps out there.
8. Anti-Dandruff Ginger Shampoo
Created with a blend of pure potent ginger found in Sri Lanka, this shampoo was formulated to cure an itchy scalp and it affects moments after the first application. Infused with other ingredients such as white yellow extracts, Community Trade honey, and birch bark, this shampoo will also help to gently cleanse the scalp of any dandruff.
Soothing the scalp has never been so easy, and the best part is that the formula smells divine. Every ingredient in this product is imported from various places to ensure its purity. The honey is found in Ethiopia, where the potency of honey is high and incomparable to any other place in the world. The only con is that it may cause some scalps to create too many oils, so be sure to apply small amounts at a time.
9. Aveeno Soothing Skin Relief Shampoo
Containing fine-milled Colloidal Oats, this shampoo was made to gently cleanse even the most stubborn of scalps effortlessly. The oats combine with its other various vitamins and minerals will eliminate the itching sensations associated with a sensitive dry scalp. When used regularly, the scalp will begin to go back to normal and will also leave the hair looking shinier and feeling softer. Even the most sensitive of scalps and fragile strands will benefit from using this fragrant free shampoo.
10. L'occitane Anti-Dandruff Shampoo
This silicone-free Aromachology shampoo was formulated to reduce even the toughest cases of dandruff and itchy scalp. Purified with 5 essential oils such as grapefruit, thyme, lavender, cedar, and mint, when used regularly, your scalp will feel and see the difference. The added zinc pyrithione will also help prevent further damage, flakiness, and itching.
Infused with Vitamin B5, this shampoo will help to calm any scalp redness and irritations. The main advantage of this product from L'occitane is that every essential oil used has been distilled to sustain it's the purest form. This process allows for the ingredients to keep all of their nutrients and making it easier to lock onto the scalp when applied.