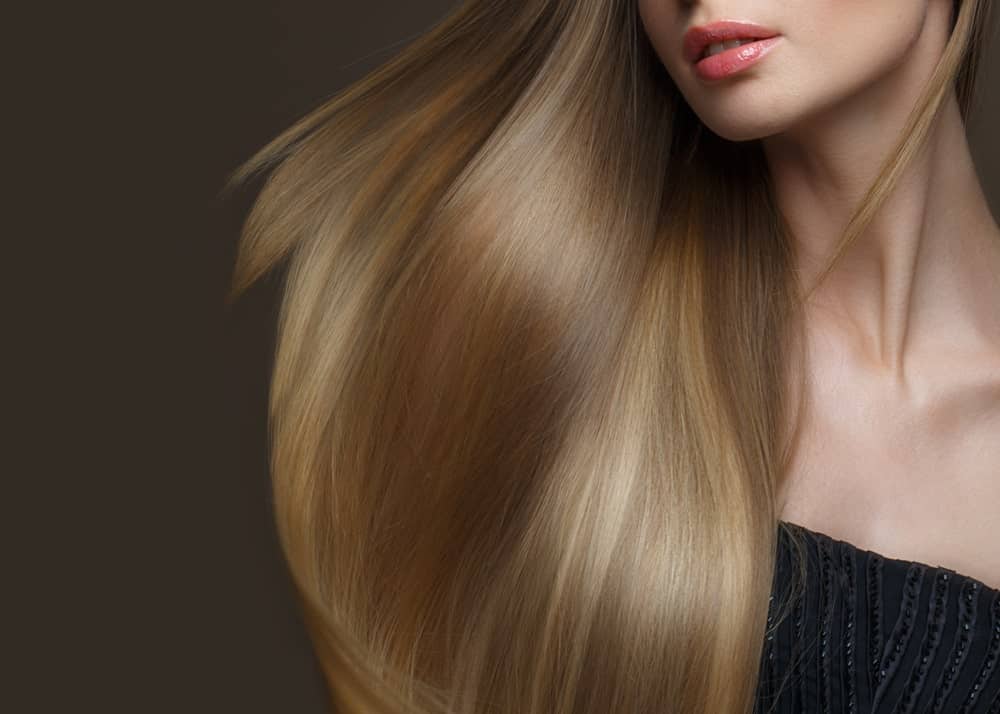 Soft hair is very easy to manage, but if you are addicted to blow-drying, straightening or curling your hair like the rest of us, your hair may soon lose its softness and shine. There are numerous brands in the market that tout miraculous features if you apply them, but not many of these hold true to their promise. However, there is a lot of good stuff out there no matter if you want to buy a fancier shampoo or one that doesn't put a lot of pressure in your credit card.
But before we list down some of the best shampoo brands in the market for soft hair, there are a few things you need to know:
Can Soft Hair Shampoo Really Help by Hair?
What makes shampoos for soft hair special is that they do not contain as many moisturizing agents than, say, shampoo for dry or normal hair. This means they are less likely to weigh down your hair and make it look limp. To get the best effect makes sure you use conditioner on your hair as well so that it remains soft and springy.
How Much Product Should You Use In Your Hair?
The label on many shampoo bottles often come with the instruction "rinse and repeat." However, most experts warn against using too much shampoo in your hair. Using shampoo twice in your shower routine won't make your hair any cleaner. It will just make the product difficult to wash out and may even strip your hair of its natural oils. Remember to start small and if you feel your hair is still greasy, add some more. However, be careful not to overdo it.
Soft hair is also very fine so make sure you apply conditioner to only the ends and not the roots since it will make your hair greasy. Keeping the perfect balance between dryness and greasiness is one of the biggest challenges women with soft hair face.
To get the best out of your hair, take a look at 2019's standout shampoos for soft hair:
Bumble and Bumble Surf Foam Wash Shampoo
Women with soft hair know the difficulty of trying to get their hold to hold a style. With Bumble and Bumble Surf Foam Wash Shampoo, now it is possible to get beachy, textured waves, while still keeping your hair soft and luxuriant.
This foaming shampoo created full beachy waves and come with a refreshing scent, reminiscent of the sea. It primes super soft to medium hair for voluminous wavy locks. It contains volume-enhancing minerals and sea botanicals that keep your hair soft and nourished while giving you a bedhead, tousled, sultry look.
Bumble and Bumble are also cruelty-free and their shampoo does not contain parabens, mineral oils, phthalates and formaldehyde.
Kerastase Densifique Bain Densite Bodifying Shampoo
Soft fine hair sometimes lacks density. Kerastase Densite Bodifying Shampoo is the answer to your prayers. This wonderful density-enhancing shampoo is not just formulated for women with straight hair but for women with wavy, curly, coiled and tightly coiled hair as well.
The shampoo gently cleanses your hair, getting rid of all the build-up and residue and leaving your hair with more volume, substance, and strength. Kerastase Densite Bodifying Shampoo will lend lushness and fullness to your locks and even makes it healthier. That means no breakage or hair damage from styling product and heat use.
Shu Uemura Muroto Volume Pure Lightness Shampoo
For those with soft hair, hair experts recommend volumizing shampoo like Shu Uemura Muroto Volume Pure Lightness Shampoo.
Shu Uemura was a Japanese makeup artist who founded his namesake cosmetic and hair care company. The company was developed based on the philosophy that a customer's skin and health care should be the most important aspect of beauty products and they should enhance a person's natural beauty.
True to the core, the Muroto Pure Lightness shampoo does a great job of getting rid of build-up and does not weigh down soft fine hair. Instead, it infuses soft hair with long-lasting volume and gives it a lot of natural-looking bounce and volume. Customers report their frizzy baby hair is tamed as well.
The shampoo bottle has a lovely design as well and is made of transparent, ocean-blue glass-like material. The shampoo inside comes with a refreshing aquatic fragrance.
Verb Ghost Shampoo
Verb Ghost Shampoo is a great hair cleansing product if you are on a budget. A 32 oz bottle costs just $29.99 on Amazon. However, that's not the reason why we are writing about it.
Customers have called this shampoo the Holy Grail as it has turned their soft, and fine but limp hair into thick, volumizing, healthy locks. After application, hair becomes silky smooth, soft and very touchable.
The Verb Ghost Shampoo is infused with moringa oil that effortlessly and gently cleanses fine, soft and easily weighed-down hair. The oil moisturizes, smoothes, and detangles hair, while the quinoa protein repairs damage, strengthens hair and prevents breakage. It also contains sunflower seed extracts which provide UV and dryness protection and prevents brassiness.
This product is free from sulfates SLS and SLES, mineral oils, parabens and formaldehyde and is vegan, gluten-free and cruelty-free.
Herbal Essences Bio: Renew Blue Ginger and Micellar Water Refresh Shampoo
Made from real botanicals, this silicone-free shampoo refreshes flat limp hair, volumizes hair and lifts it from the root to the tips. The scent of this special formula is so refreshing with hints of ginger, musk and spring flowers. Even people who typically don't like the smell of ginger say the fragrance is refreshing and lovely.
This shampoo is great for soft and fine hair that gets tangled very easily. Experts also say it is great for color-treated hair and will lend gloss and shine to your locks.
As this is a gentle shampoo, it is free from silicone, paraben and artificial colorants and 90% of it is made from organic natural ingredients and purified water. The Blue Ginger and Micellar Water Shampoo are specially formulated as a pH-balanced shampoo which is perfect for use on soft color-treated hair.
John Frieda Luxurious Volume Core Restore Shampoo
Very soft hair typically lack the protein required to give it the strength to hold a style. John Frieda Luxurious Volume Core Restore Shampoo comes with a protein-strength complex that is great for your protein-deficient hair. The shampoo provides a balanced pH and is designed to provide nourishment inside the hair fiber so that your hair grows strong, voluminous and vital while maintaining a naturally soft feel.
The volumizing shampoos contain light-silicone that leaves no residue and disappear like water. It is carefully chosen for the specific benefits of soft hair like the ease of wet combing, detangling and smoothing flyaway, frizzy or baby hair.
Nick Chaves Beverly Hills Sulfate Free Advanced Volume Shampoo with Expansion Technology
Created by celebrity stylist Nick Chavez, the Advanced Volume Shampoo is designed to softly cleanse all styling product residue from your hair without stripping it of its essential oils or fading its color.
The shampoo contains hyaluronic acid that moisturizes and rejuvenates hair, as well as soy protein, keratin acai berry and ultraviolet protectants that help soft, limp hair becomes full, healthy and beautiful.
It comes with a balanced pH and is safe to use with hair extensions as well.
Frédéric Fekkai The Uplifting One Volumizing Shampoo
Frederic Fekkai is one of the most favored shampoo brands. This is the best shampoo to leave your hair feeling super soft and rejuvenated and making your styled hair look more voluminous. Also a little goes a long way and you do not need to use too much product to work up a good lather in your hair.
This high-performing shampoo is specially formulated with South Sea blue seaweed extract, which provides a much-needed uplift and thickness while delivering fuller, glossier and softer hair.
The bottle also has a very sleek and high-end look and the shampoo is sulfate free.
Paul Mitchell Extra-Body Sculpting Foam
If you have soft hair and are concerned about cleaning products that can weigh it down, Paul Mitchell Extra-Body Sculpting Foam is for you. Since its formula is less moisturizing than some other products, it was rated as the best shampoo for not weighing your hair down.
A small amount of the shampoo creates a lightweight body for your soft and fine hair, adding flexibility, locking in moisture and enhancing its shine. Its inbuilt conditioning formula gives volume and total control over hair, while the super-emollient ingredients leave hair shiny and soft.
Use this shampoo before blow-drying and styling your locks for natural-looking volume and a healthy shine.
Aveda Pure Abundance Volumizing Shampoo
With ingredients like kaolin clay and acacia gum, Aveda Pure Abundance Volumizing Shampoo lift up your hair right from the roots for a full, abundant and luxuriant look. The shampoo comes with moisture-retaining and rejuvenating ingredients like jasmine, palmarosa, ylang ylang, certified organic peppermint, and pure plant and flower essences. It has a soft creamy lather and exudes a minty, honey-tinged scent.
The Abundance Volumizing Shampoo makes your soft hair more bouncy by opening up the hair cuticles. The extra volume helps to hold up styles and this is a great alternative for a clarifying shampoo as well.
One of the most frustrating things women experience all over the world is the inability to buy the perfect shampoo for their hair types. Women who have soft hair consider it a blessing; however, it is almost impossible to find a shampoo that suits their hair type and does not damage or dry out their delicate strands. For those people, we recommend using the above shampoos for volume and softness. You won't be disappointed.