Need short haircut ideas for women over 60 years of age? Check out our epic collection the different types of haircuts and styles for women over 60.

Welcome to our collection of short hairstyle and cut ideas for women over 60.  We feature many photo examples plus have an extensive list of popular different types for you to consider.
Scroll the collection and ideas below.
Photos
Related:  All hairstyles for women over 50.
Below is our epic photo gallery featuring many different short hairstyles and cuts for women over 60.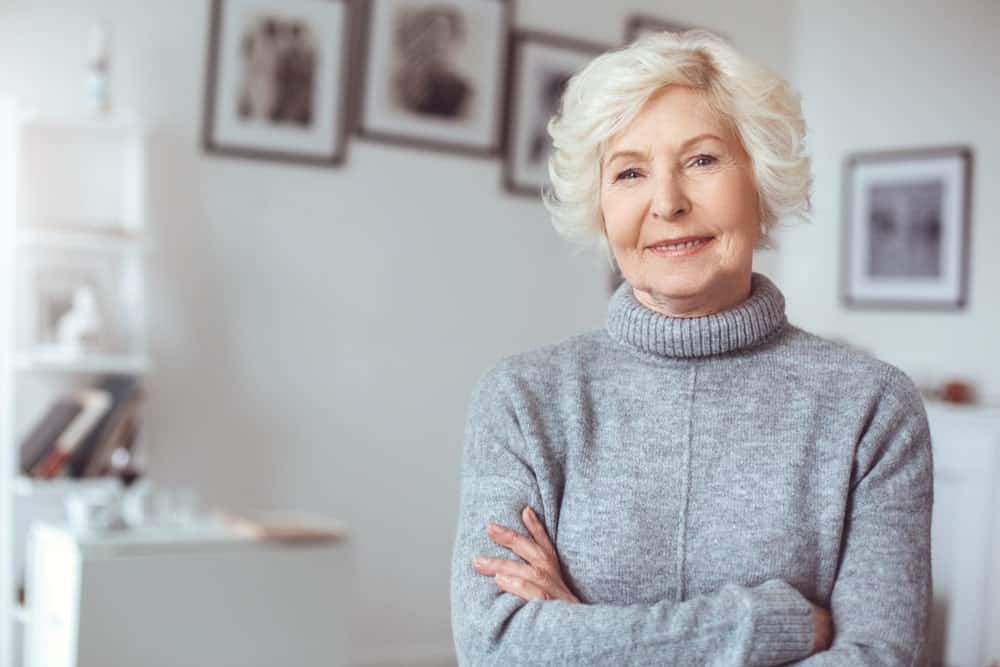 Want to keep your hairdo simple, graceful, and classy? Go for this look! It is almost impossible to go wrong with this haircut. A little shorter than most bob styles, this haircut works as the perfect frame for your face to bring out your beautiful features.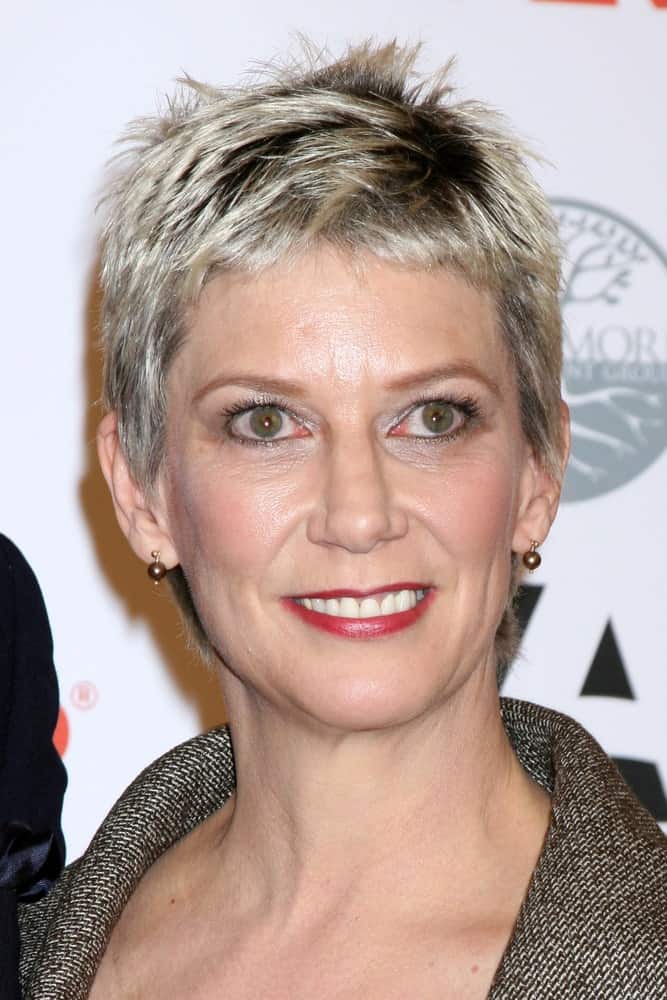 With this intriguing pixie cut, Patricia Ward Kelly looks like a diva and you can too. If you do it right, this haircut can be a lot of fun. Plus, getting this cut means more oomph in your life as it allows you to look like you just walked out of the salon, throughout the day!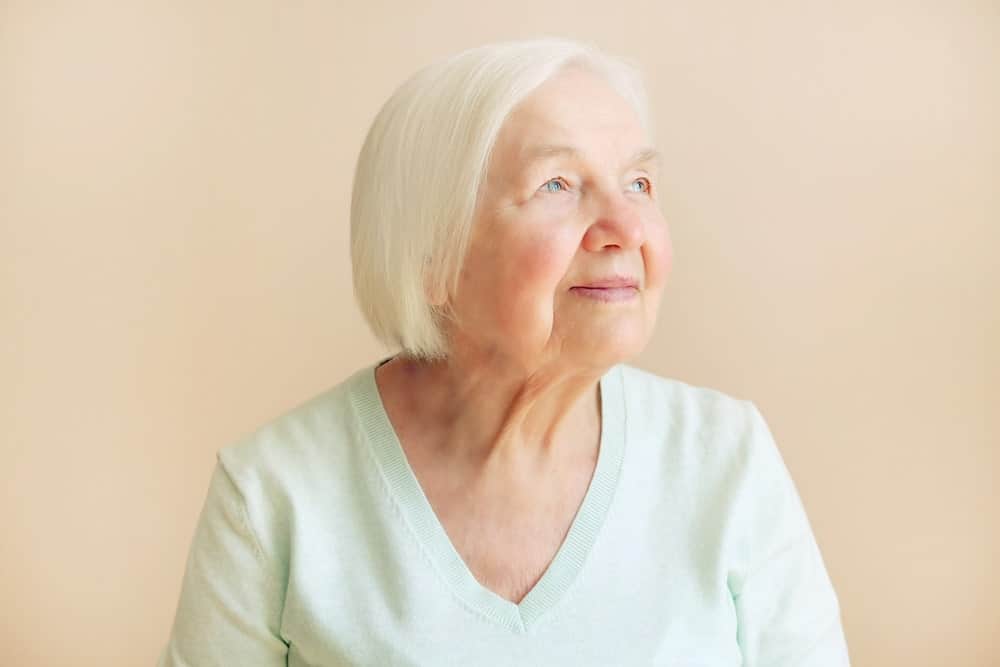 Who has the time to spend a good 40 minutes brushing and setting their hair every day? If this sounds like something you would say, go for this haircut to make sure that your hair always looks perfect. This sleek short bob is the ultimate hassle-free haircut!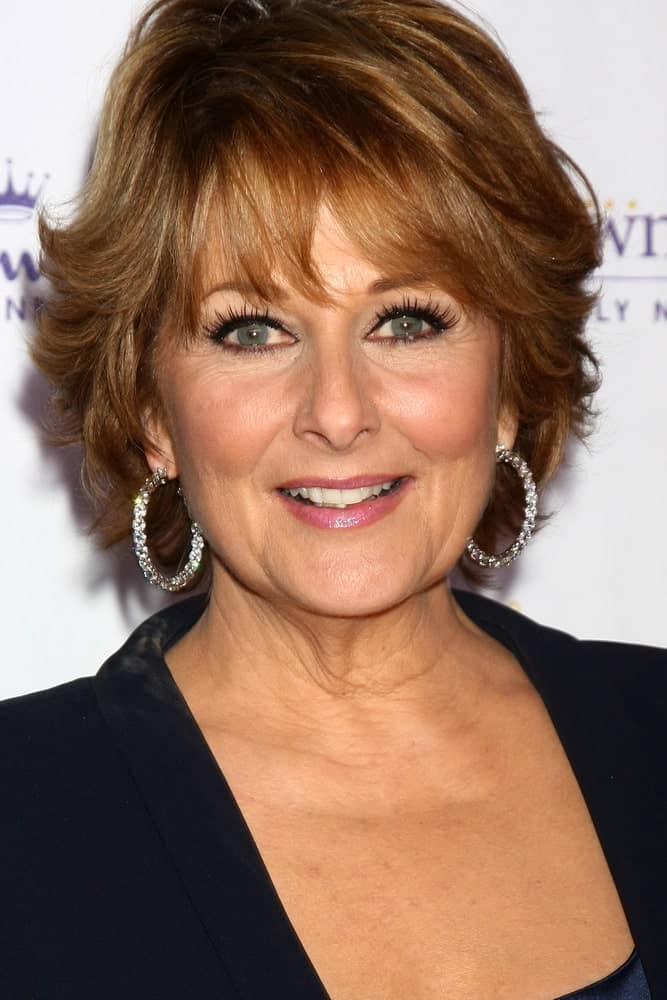 Who has the time to spend a good 40 minutes brushing and setting their hair every day? If this sounds like something you would say, go for this haircut to make sure that your hair always looks perfect. This sleek short bob is the ultimate hassle-free haircut!
If you are looking for a way to look as fabulous as Kate Burton, it's time you try this simple yet stylish haircut. The cherry on top – with this haircut, you won't ever have to worry about keeping the hair out of your eyes. In other words, this haircut offers the complete package, convenience wrapped in style!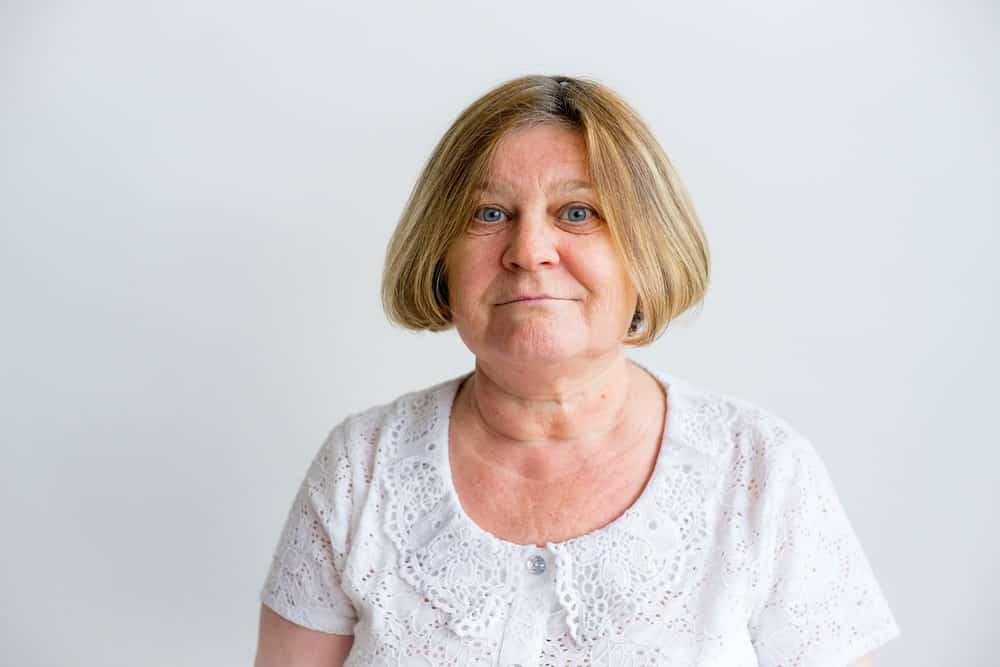 When it comes to short haircuts, nothing can beat the traditional bob cut. A bob cut is the ultimate classy look that can remain true to your personality. This flat-bob works well for women who have thin hair. If your hair is naturally straight, that's another plus. Curl them near the tips and you are good to go!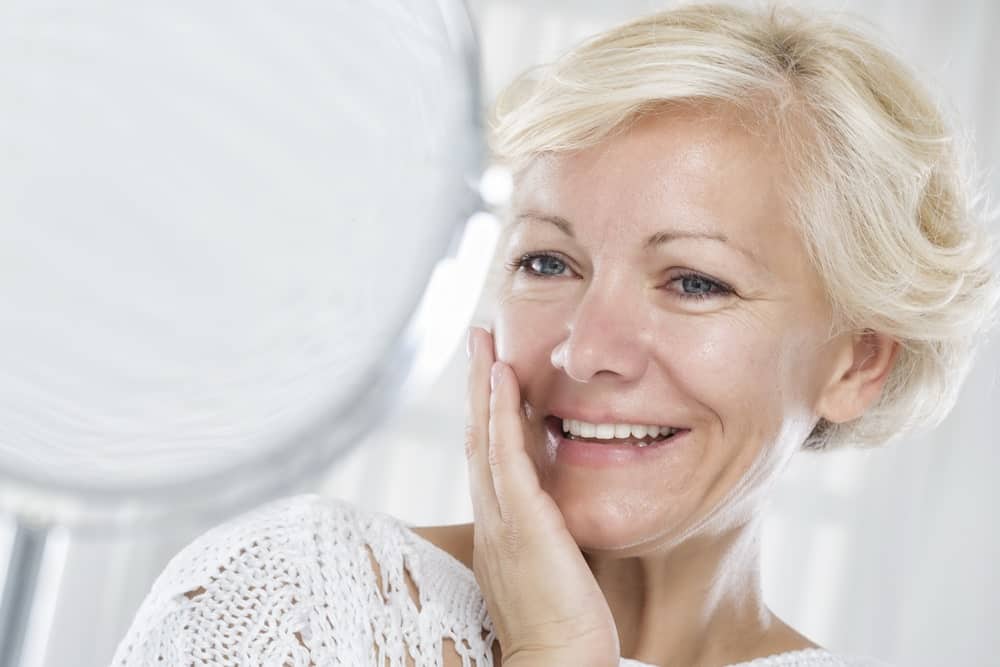 It is another perfect haircut for thin hair. This short haircut will not only give the illusion of added volume but it will also easy to carry and handle. All you have to do is run a hairbrush once through your hair and you are ready to go!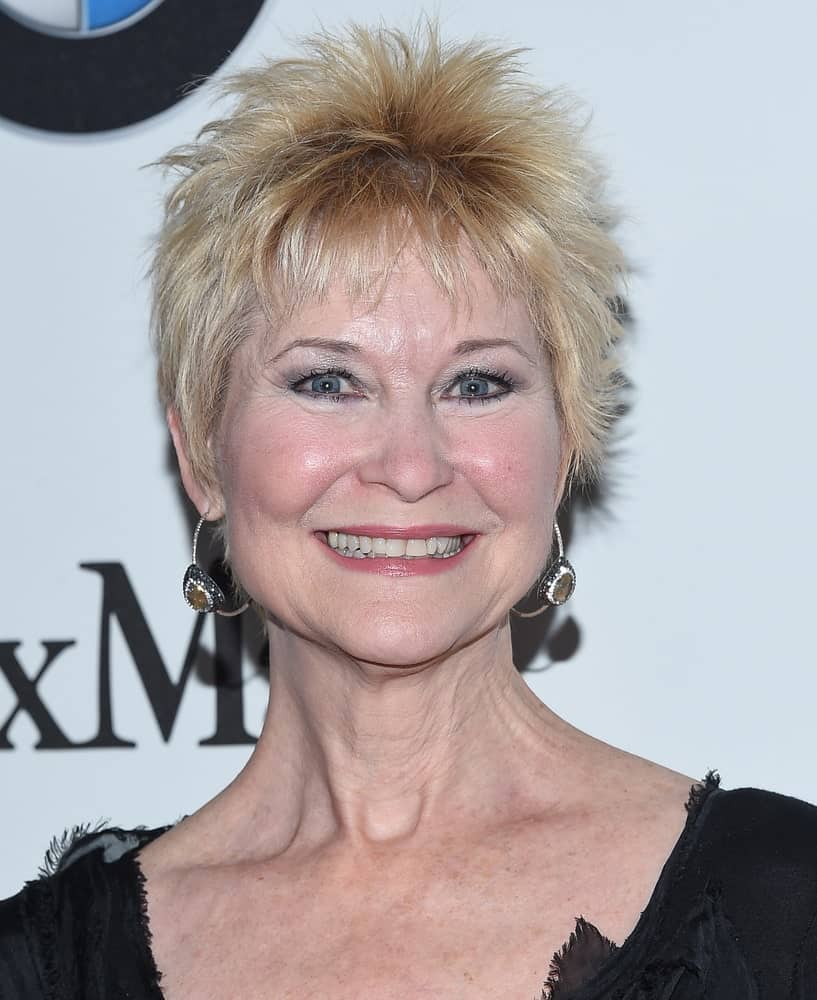 Dee Wallace is not afraid to amp things up by trying this sassy, ruffled pixie and so should be the case with you! It is the perfect haircut to add a little funk to your 60s.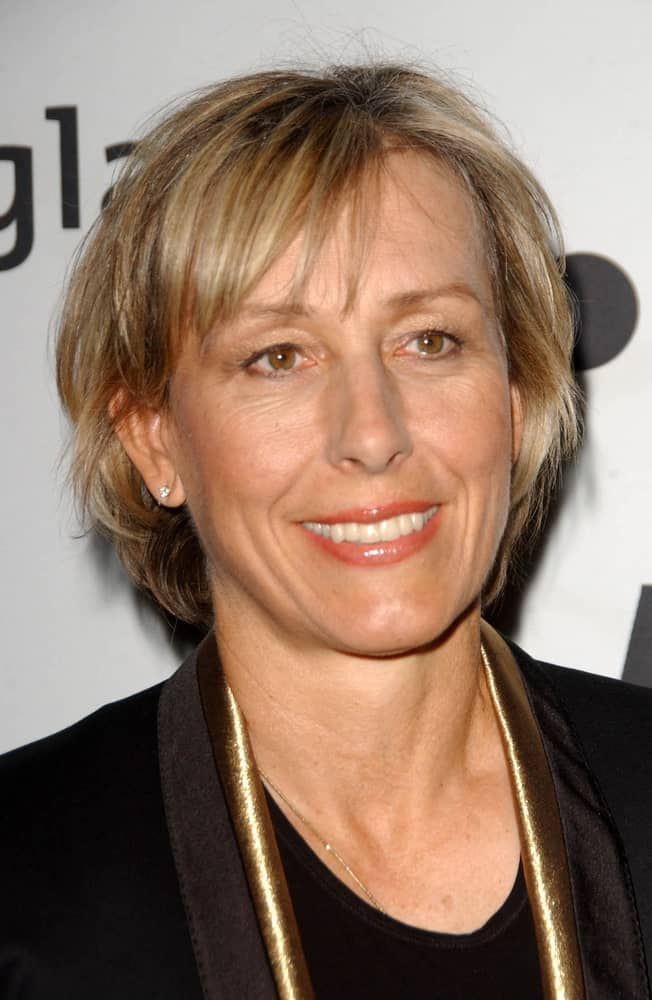 Nothing can go wrong when you opt for a bob with a side fringe. In fact, it won't be a stretch to say that this haircut is one of the classics and clearly, Martina Navratilova, the star of the world of tennis, knows it!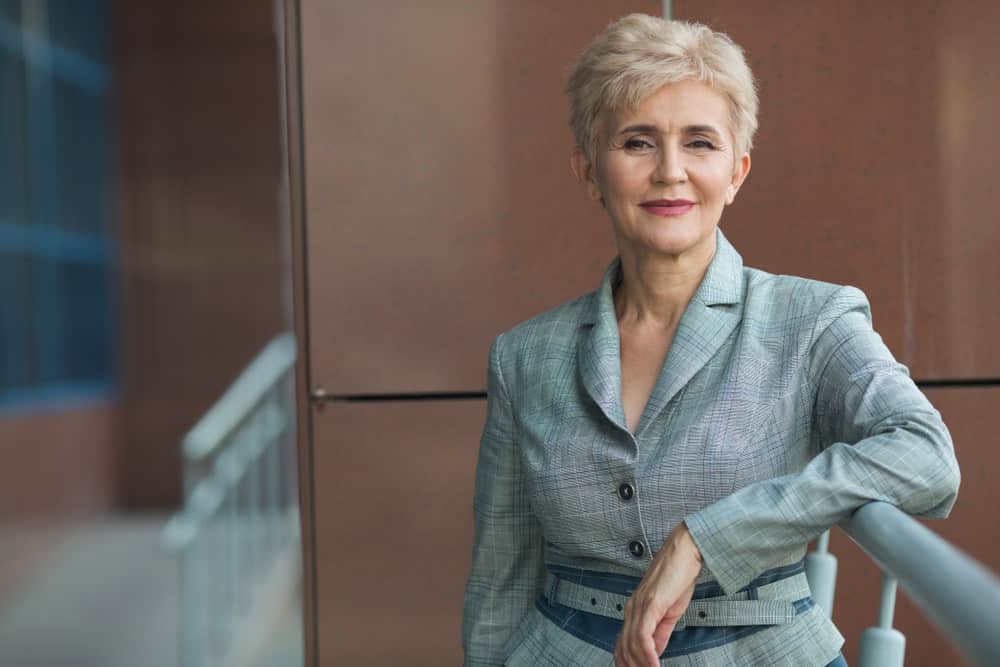 Is your hair fine and flat? No frets – this haircut offers the solution to work into a perfect hairstyle that is all about grace. Sporting this look is a subtle way of polishing a strong personality and making an age-appropriate fashion statement.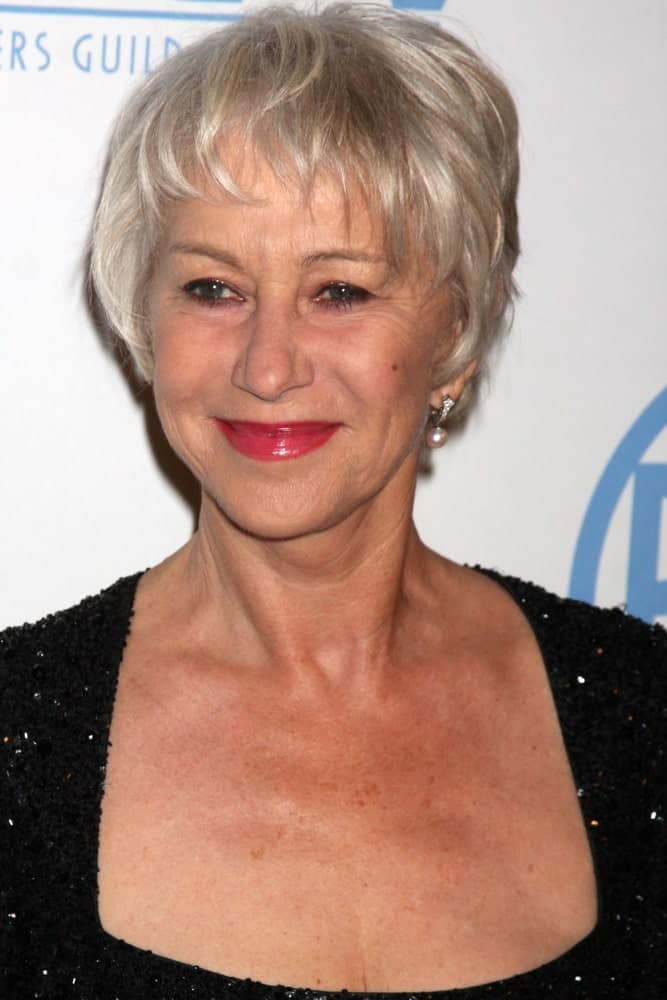 Check out Helen Mirren rocking the short and sassy haircut. The tousled fringe works to create a casual yet extremely elegant look. Whether you are going out for grocery or attending Met Gala, this haircut works for all occasions.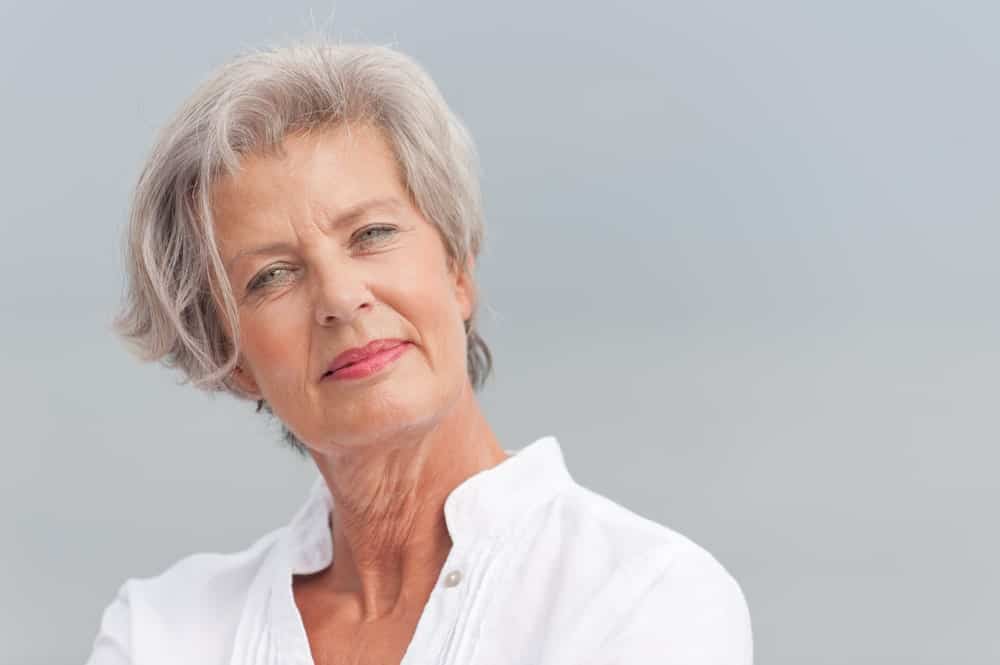 Who says that the disheveled hair look is for those in their 20s only? Women over 60 can totally rock this look with this elegant haircut. With added volume in the back and on the top, this haircut can polish and add poise to your overall appearance. To introduce texture to your hair, try layers!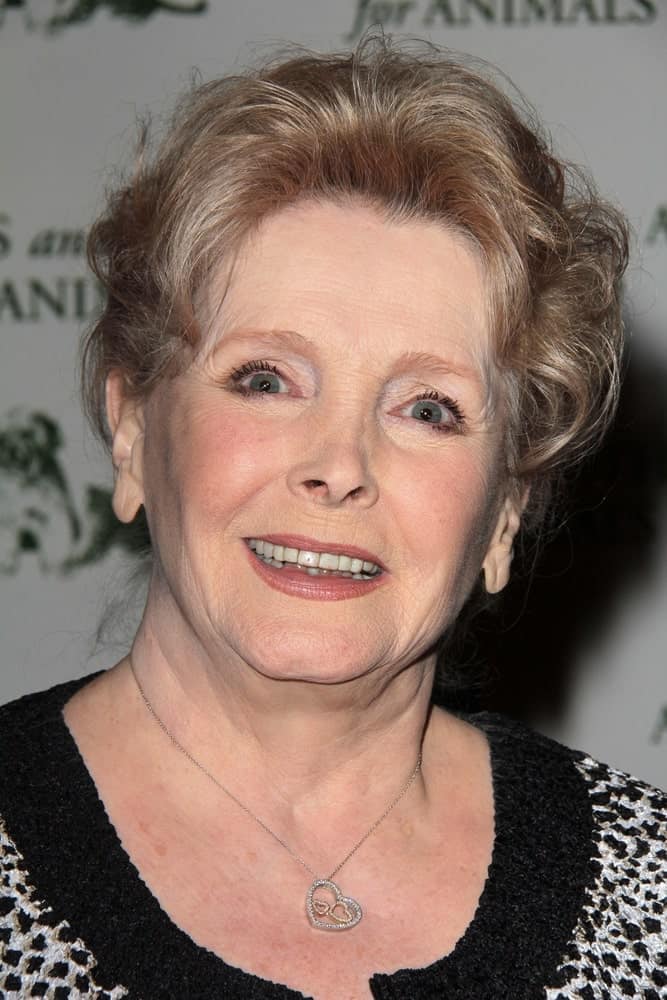 Millicent Martin has got it right with this simple yet elegant haircut. Although the length is quite short, the volume and texture that results from this haircut give it a completely balanced and absolutely perfect look.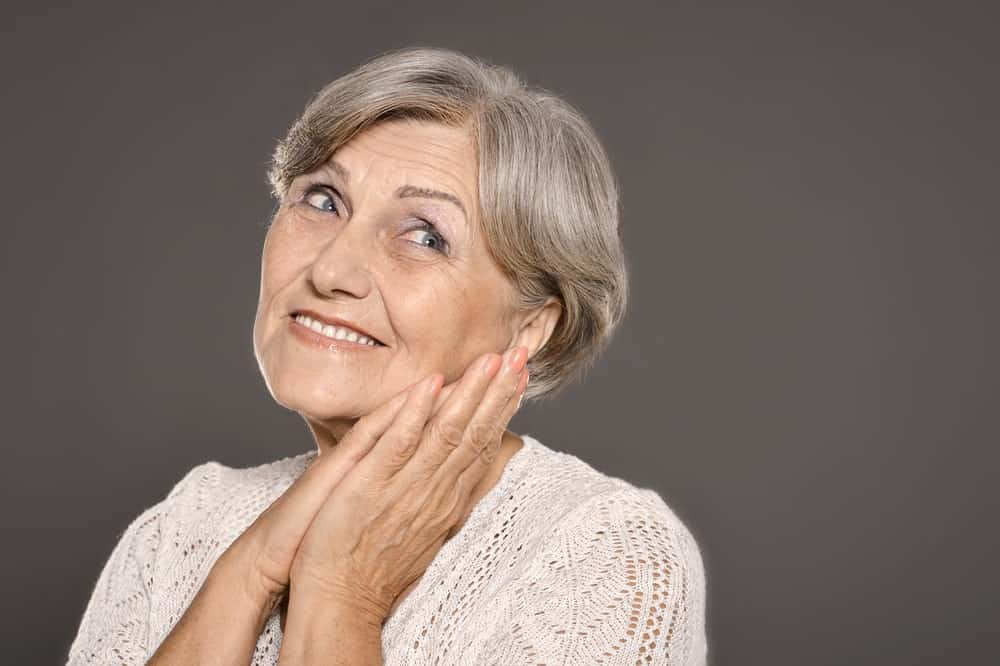 This short haircut swipes hair to one or both sides over your forehead. It works exceptionally well for women having silky hair. If you are aiming for this look, for the best results, make sure you get those curls out of your hair!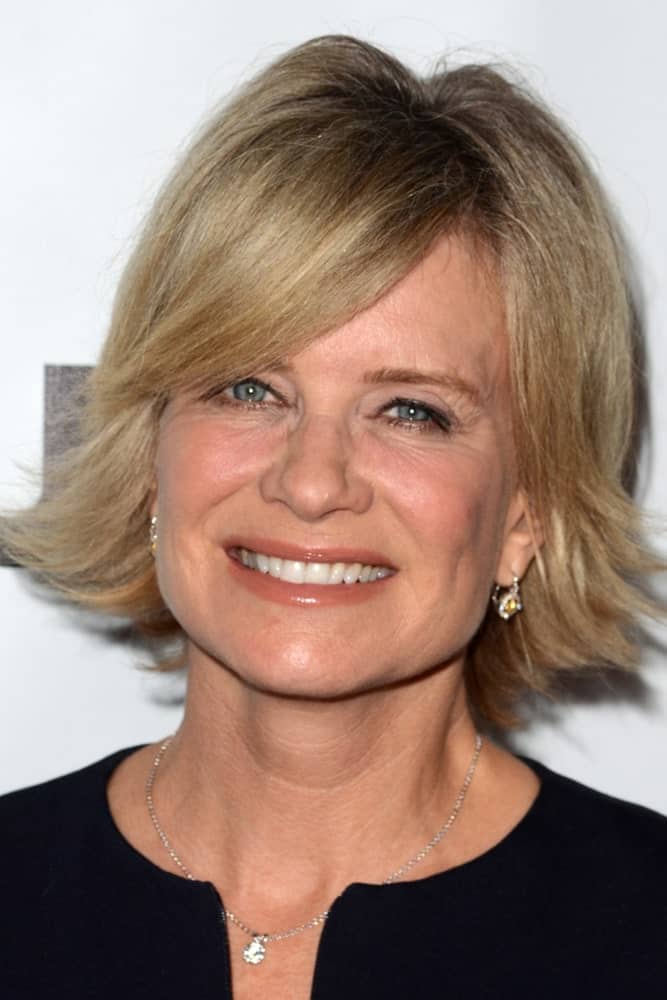 Mary Beth Evans is sporting a haircut that can look marvelous on women over 60. An outward layered bob with side bangs is all you need to add volume to your hair and give them a boost of liveliness.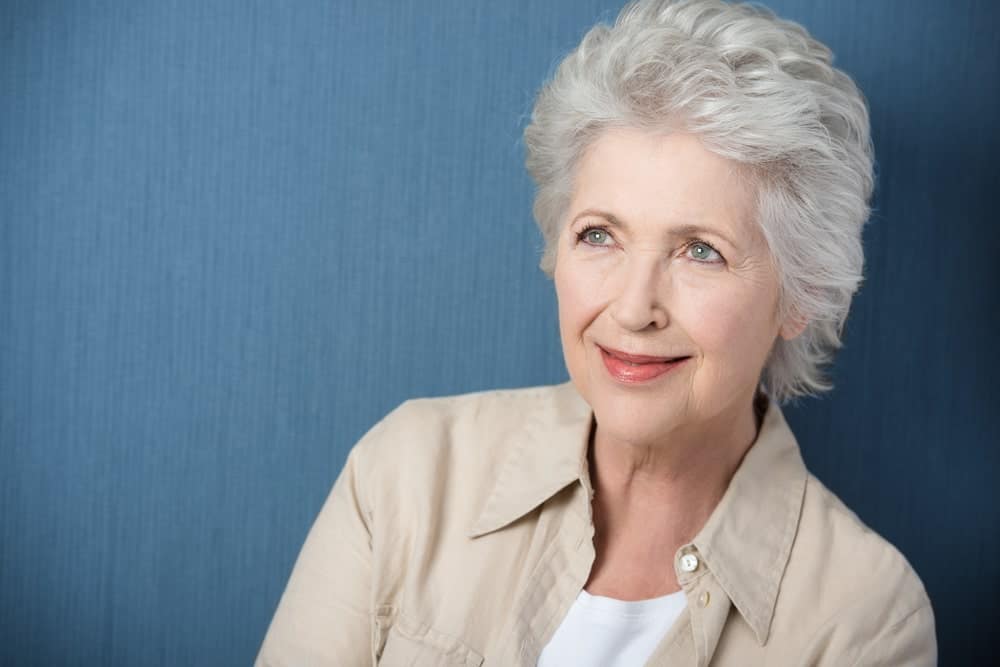 Just because you are over 60 does not mean that you can compromise on the lift and volume of your hair. Try this short feathered bob to get the right cut to add texture to your hair. With a haircut like this, get ready to fall in love with your hair all over again, every time you carelessly swipe your hand through them!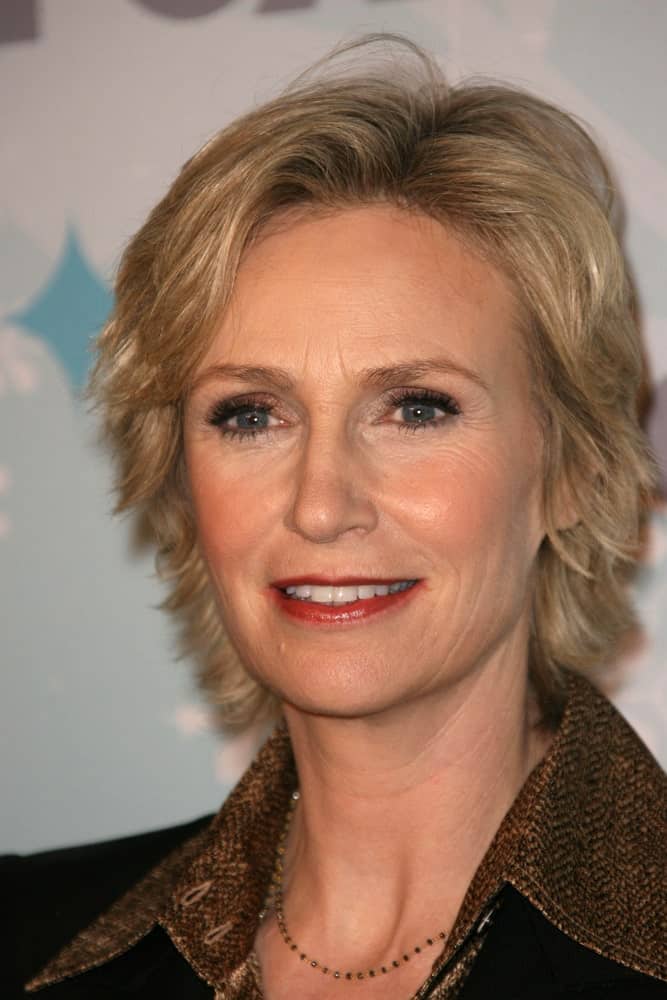 Slightly longer than the bob haircut, this is one casual and easy-going haircut that does not ask for daily maintenance. The slightly disheveled look is what adds an unexplainable charm to this hairstyle. Perhaps, it was tempted Jane Lynch to try out this style as well.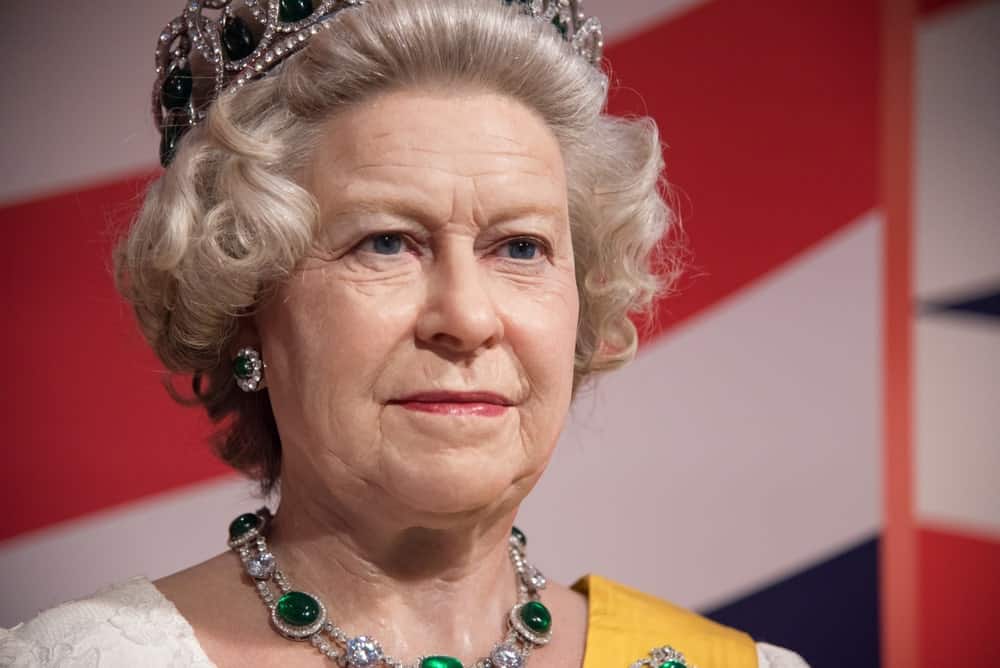 The queen has been sporting this look for years now. This common yet exceptionally elegant haircut frames the upper part of your face to perfectly balance your facial features. When you are feeling a little extra, a mere blow dry after a shower is enough to set this haircut just right!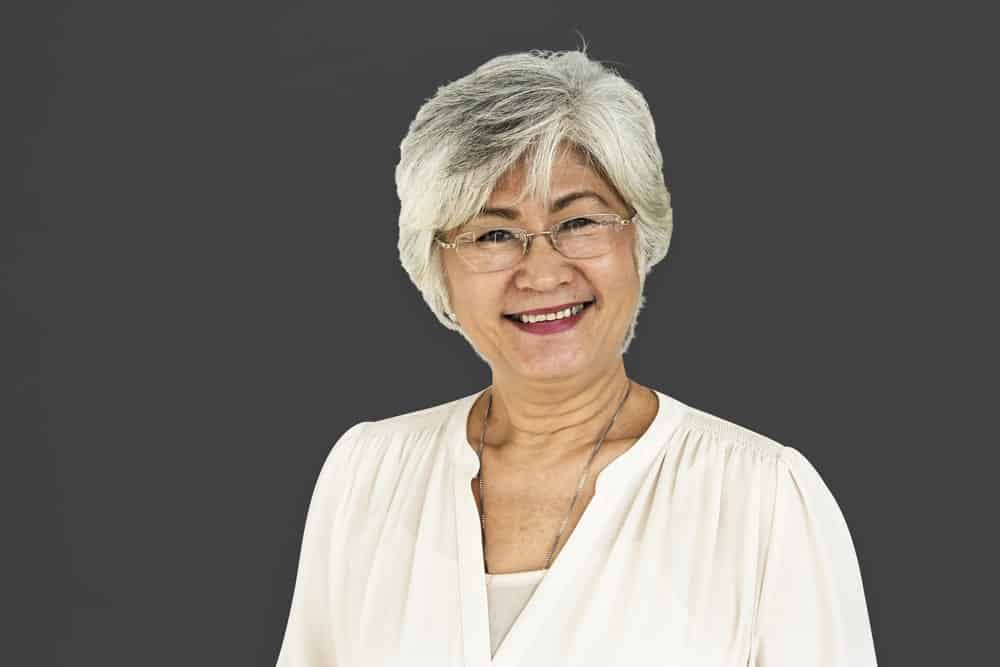 Don't you just love how full this haircut looks? It's all thanks to the chunky tousled layers in the back and flicks in the front. The good news is that you won't need any hot styling tools to recreate this look. All you need to make sure your hair doesn't get out of place is some hair set spray and your hands. With this haircut, you will be good to go.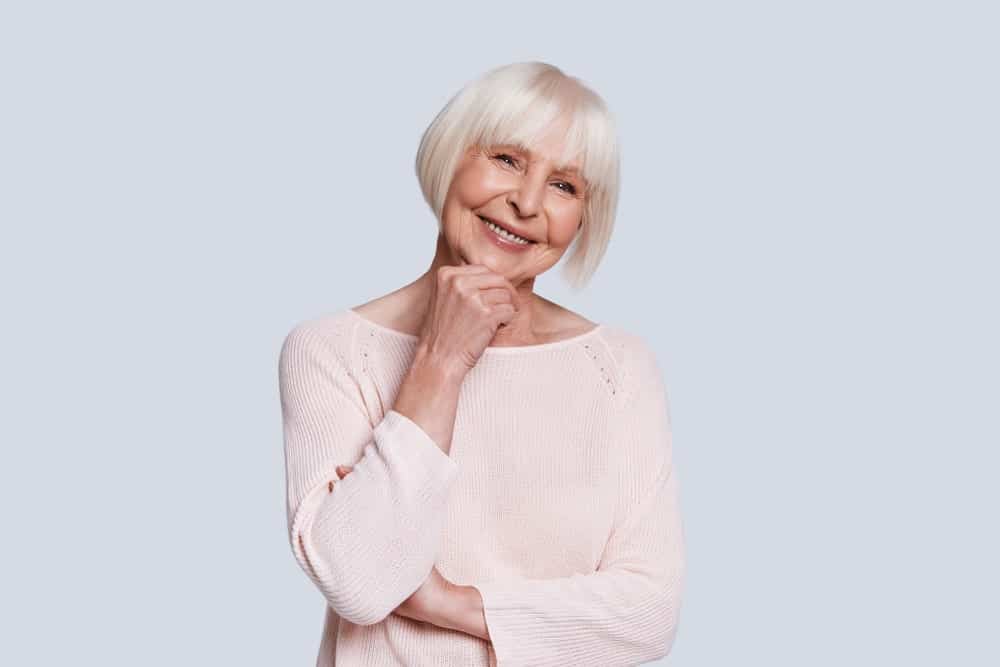 Nothing says "aging gracefully" better than this sleek, straight angled blunt bob. Add in the fringe and it simply can't get any more stylish. In fact, it won't be wrong to say that this hairstyle ranks quite high on the chic scale for women over 60!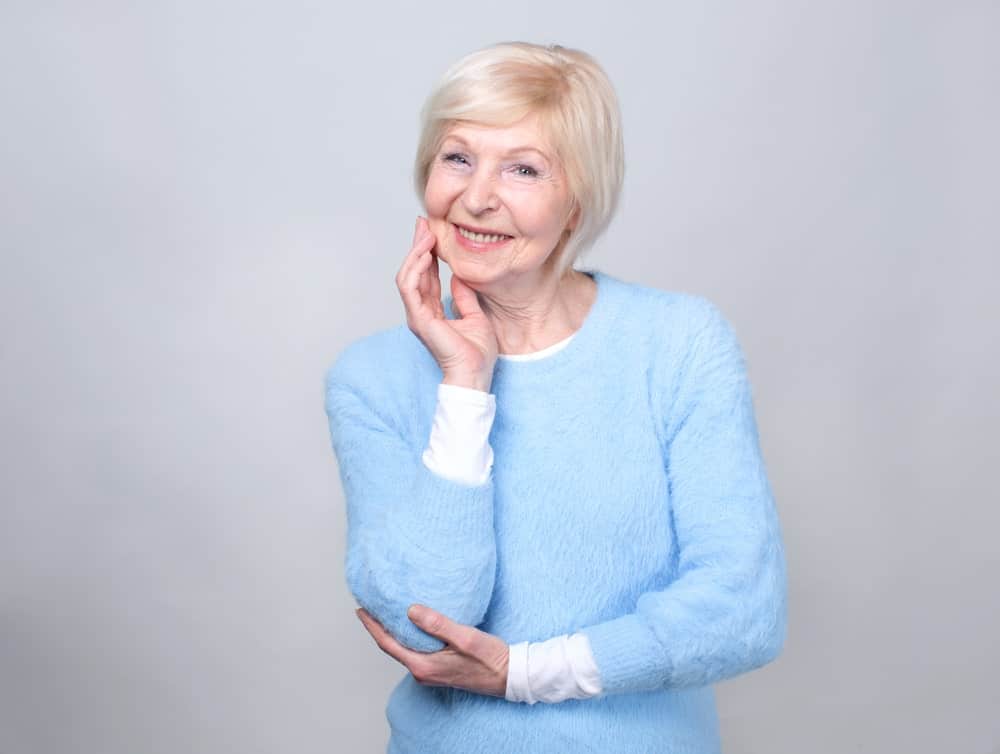 When it comes to thinning hair, this haircut is truly a lifesaver. Opting for this haircut means that the bangs framing your face will result in an adorable hairstyle. Furthermore, it gives you the chance to do what all women love – flicking their hair in style!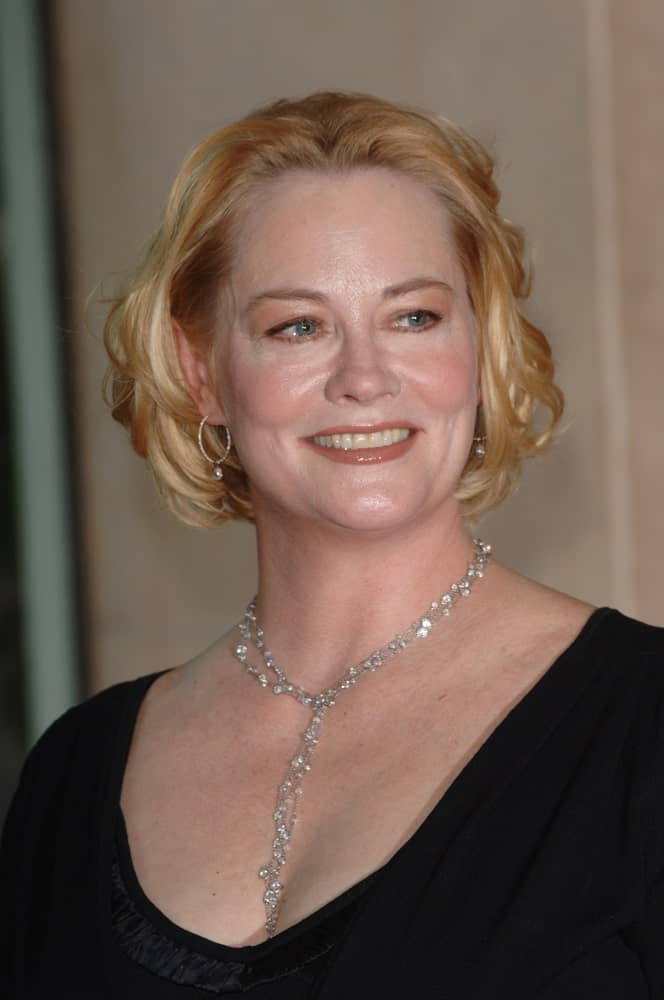 This tousled chin-length layered bob is all you need to rock this look, just like Cybill Shepherd. Notice how the layers of varying lengths and the combo of curls and curves work together to create the perfect lady-like look.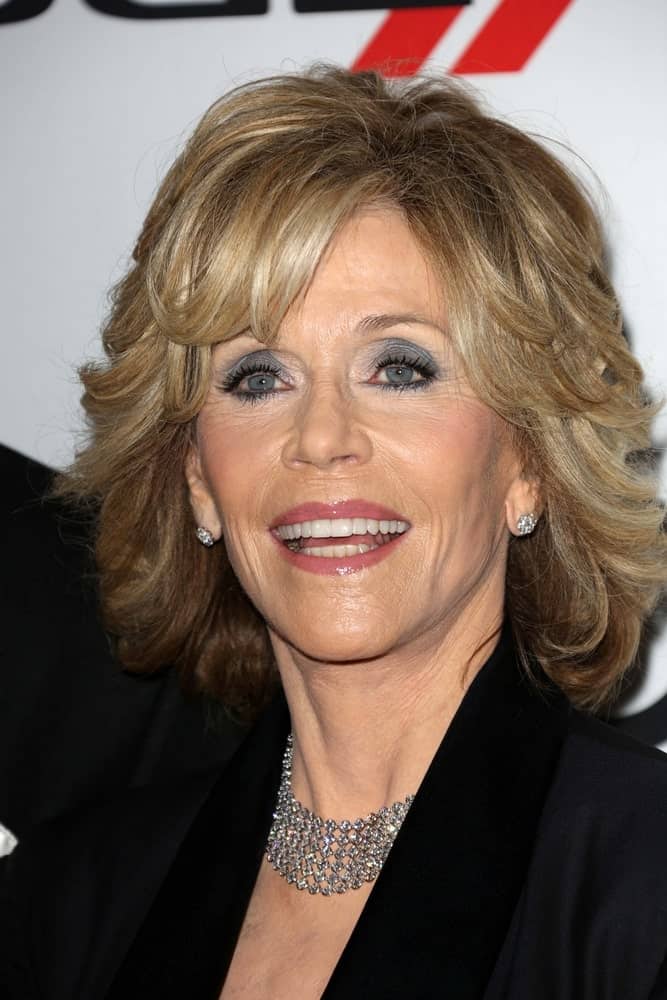 Layers and short bangs make the perfect combo for women over 60. Jane Fonda sported the look quite incredibly! The best thing about this haircut is that while it is casual and easy to maintain in daily routine, it gives you a number of styling options when you are attending a rather event or simply feels like dolling up.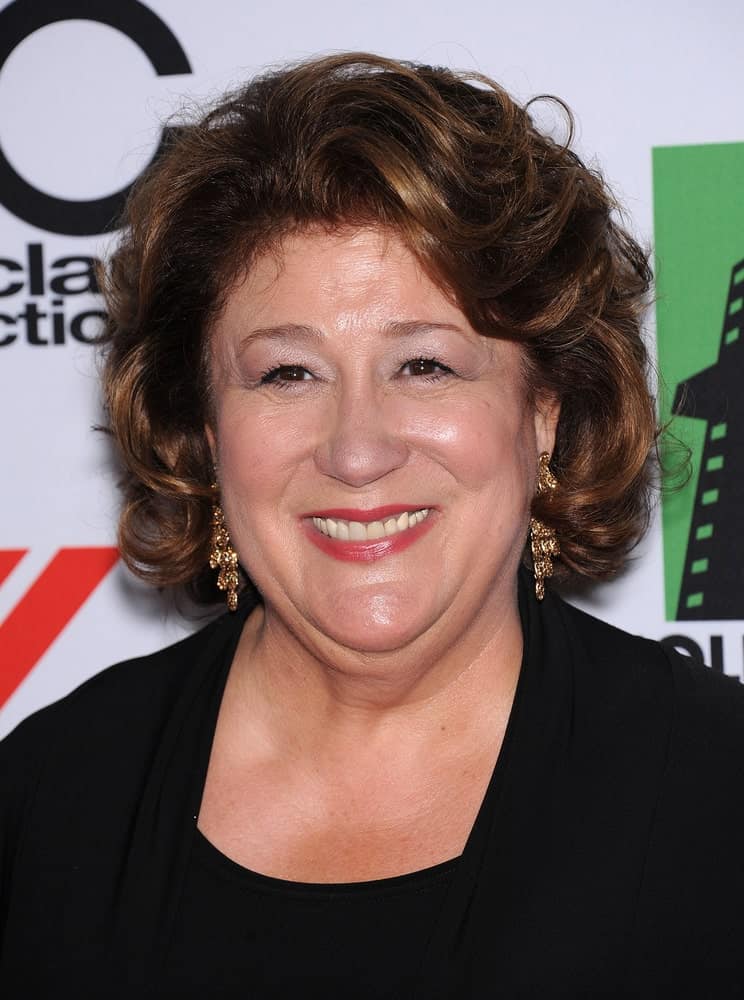 Sober yet stylish, this haircut proves that sometimes, less is really more and simplicity is the best! Annette Bening sports this convenient haircut that is just as easy to handle and maintain as it is stylish.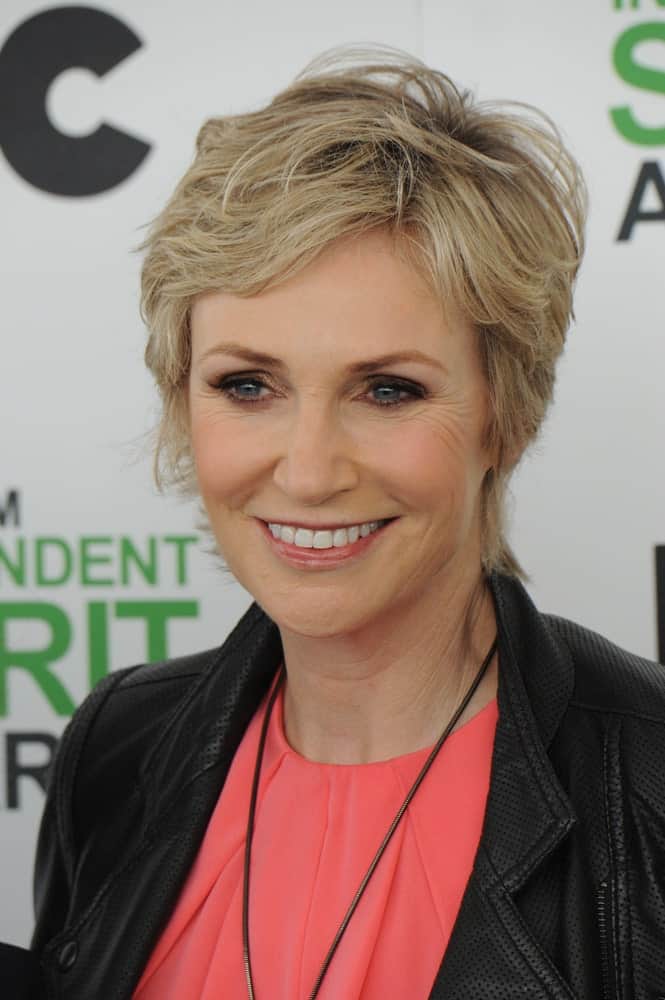 With a perfect inward bob, framing the face of Margo Martindale, and short side bangs, this haircut has got us all hooked! It works perfectly for women over 60 because it is a great way to add volume to give a fuller look.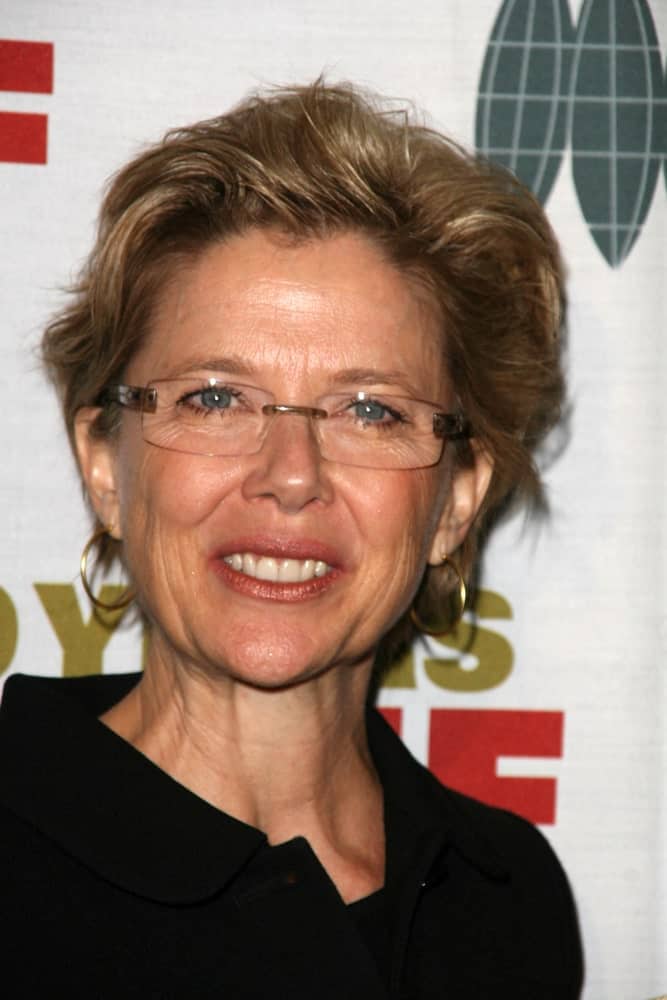 If you think short haircuts are not for wavy hair, you ought to take a look at this picture of Jane Lynch. The waviness of her hair does nothing but bring out the texture of the hair, keeping it from looking bland. If you have wavy hair, this might just be the haircut for you!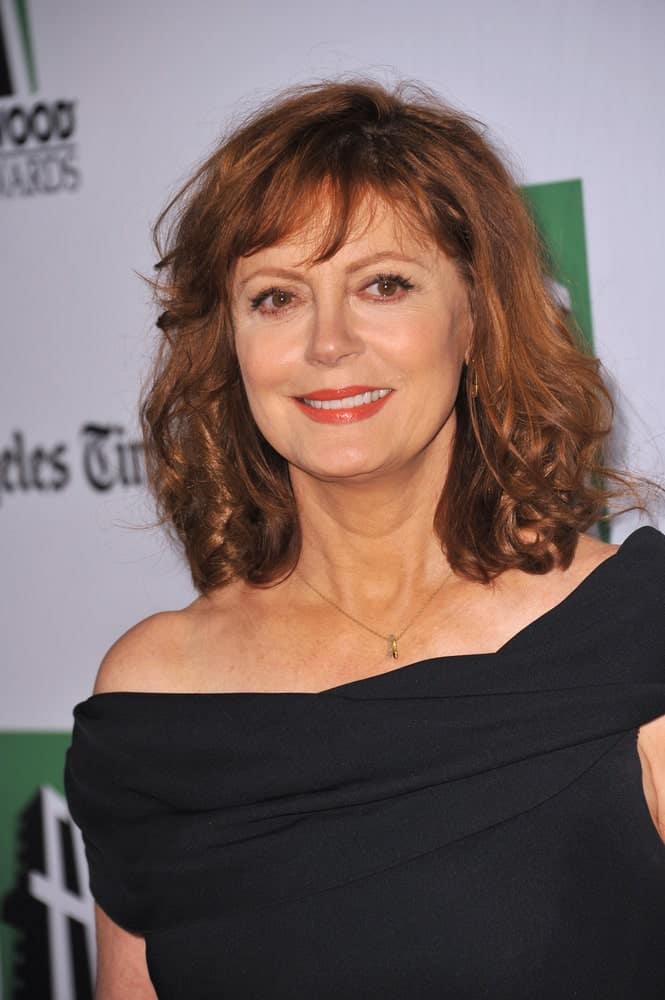 72 years old Sandra Sarandon sporting a groovy look with hair that is just the perfect length – neither too long nor too short. Throw in the fringe to complete the look! If you are one of those people who are afraid to cut off their locks, this might just be the short hairstyle for you!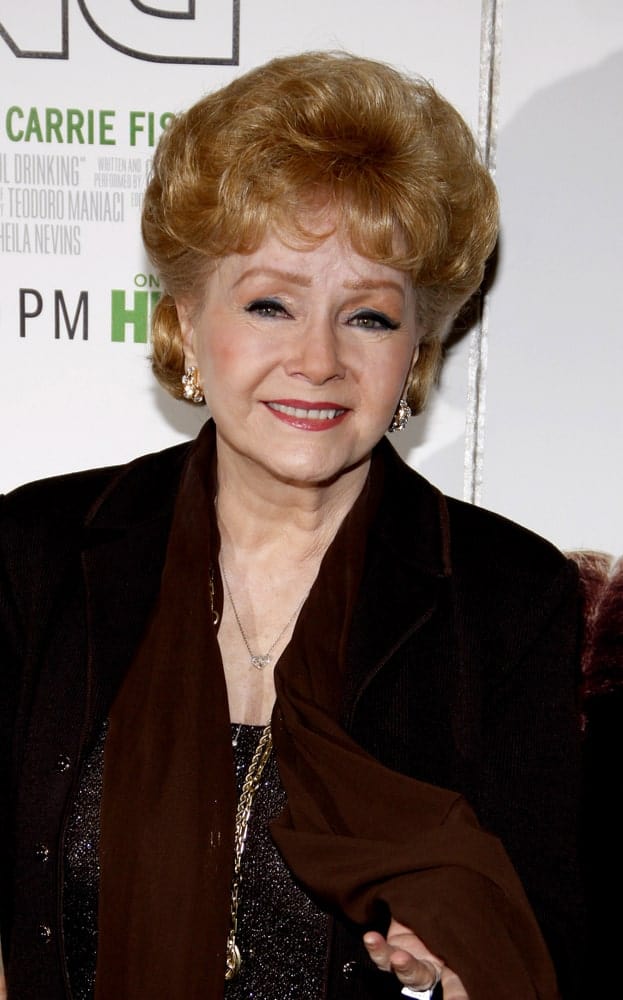 Feeling a little sassy? Try out this hairstyle to stand out from the crowd. It won't be wrong to say that the haircut is fairly famous and works best to add volume to your hair.