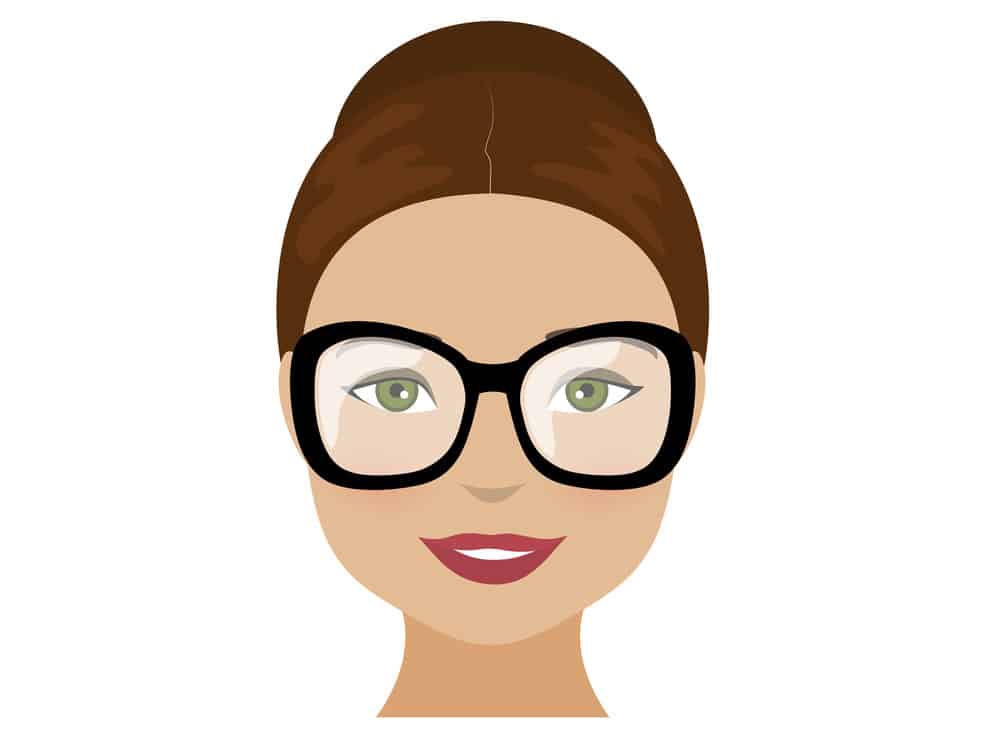 A squarish face shape offers many hairstyles and cut options for women.
In fact, we feature hundreds of such ideas for inspiration so you can show your hairdresser some great options when you next visit the salon.
Check out the photo gallery below.
Photos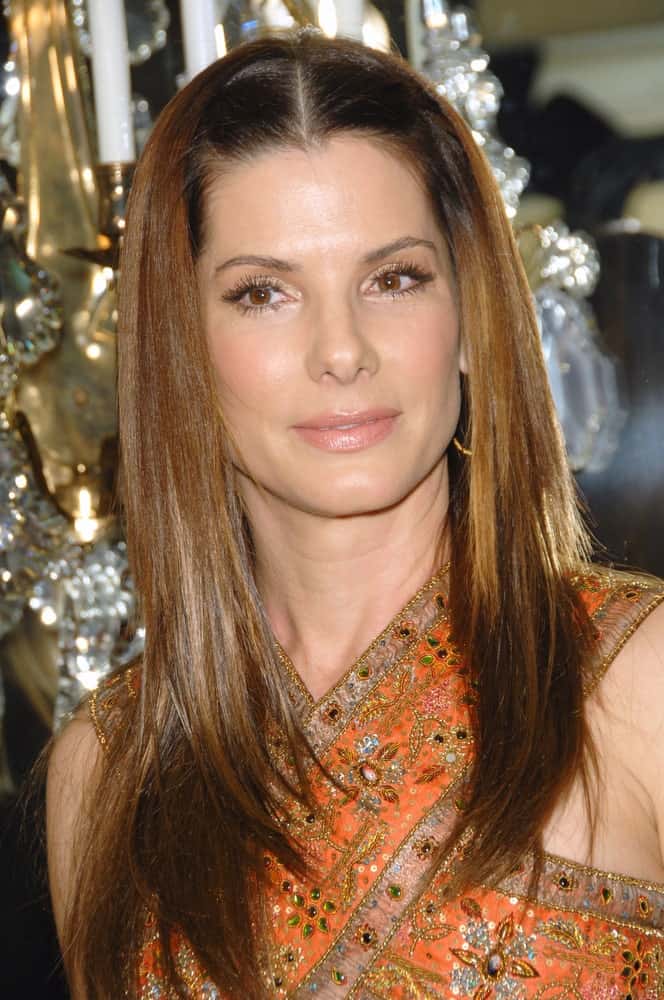 Sandra Bullock wore a casual straight layered hairstyle with lovely highlights that go well with her patterned dress at the 9th Annual Costume Designers Guild Awards Gala last February 18, 2007, in Beverly Hills, CA.
Click here for Sandra Bullock's hairstyles over the years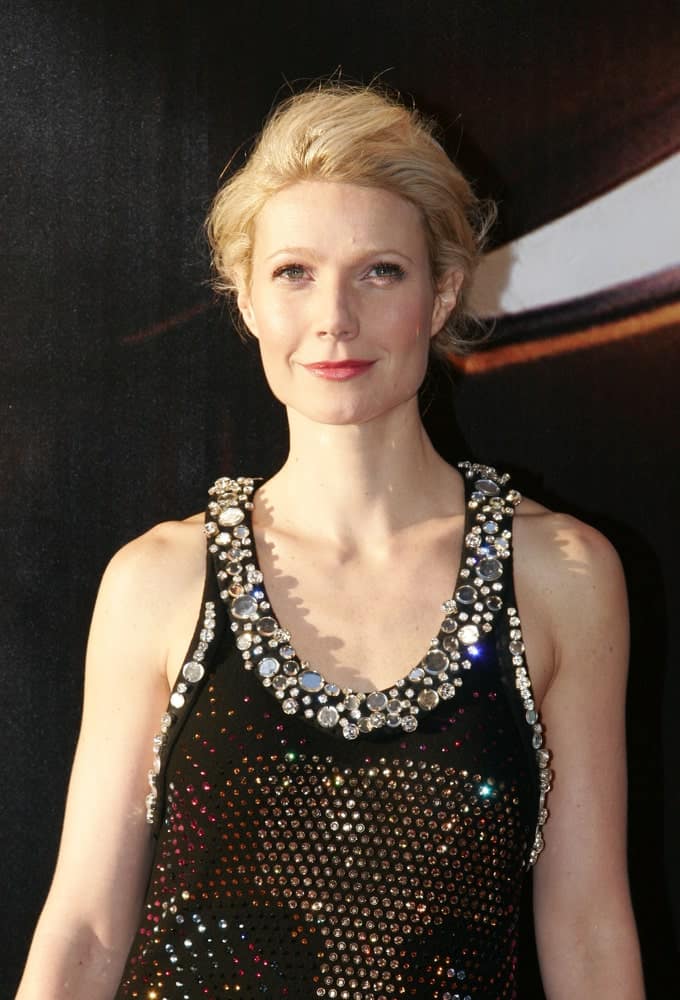 Gwyneth Paltrow shines in a sparkling black dress and a simple glam upstyle during the Europe premiere of Iron Man last April 22, 2008 in Berlin.
Click here for Gwyneth Paltrow's Hairstyles over the years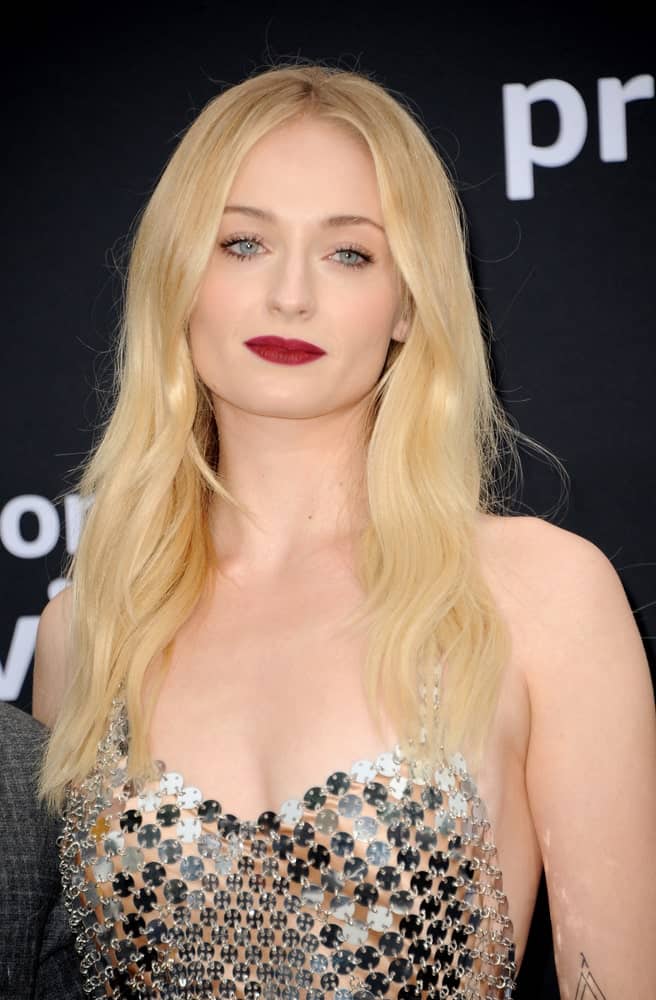 Sophie Turner looked absolutely divine in a stunning dress paired with her long blonde waves at the premiere of Amazon Prime Video's 'Chasing Happiness' held on June 3, 2019.
Click here for Sophie Turner's Hairstyles over the years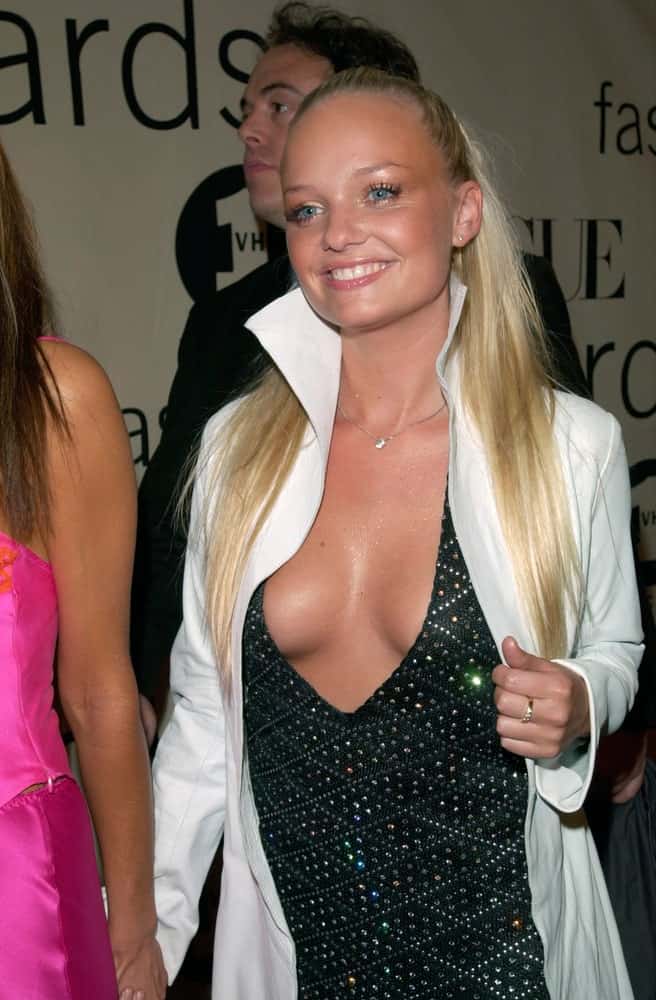 Emma Bunton appeared at the VH1/Vogue Fashion Awards in New York on October 20, 2000 with a slicked half updo complementing her sparkling deep V neck dress.
Click here for Emma Bunton's Hairstyles over the years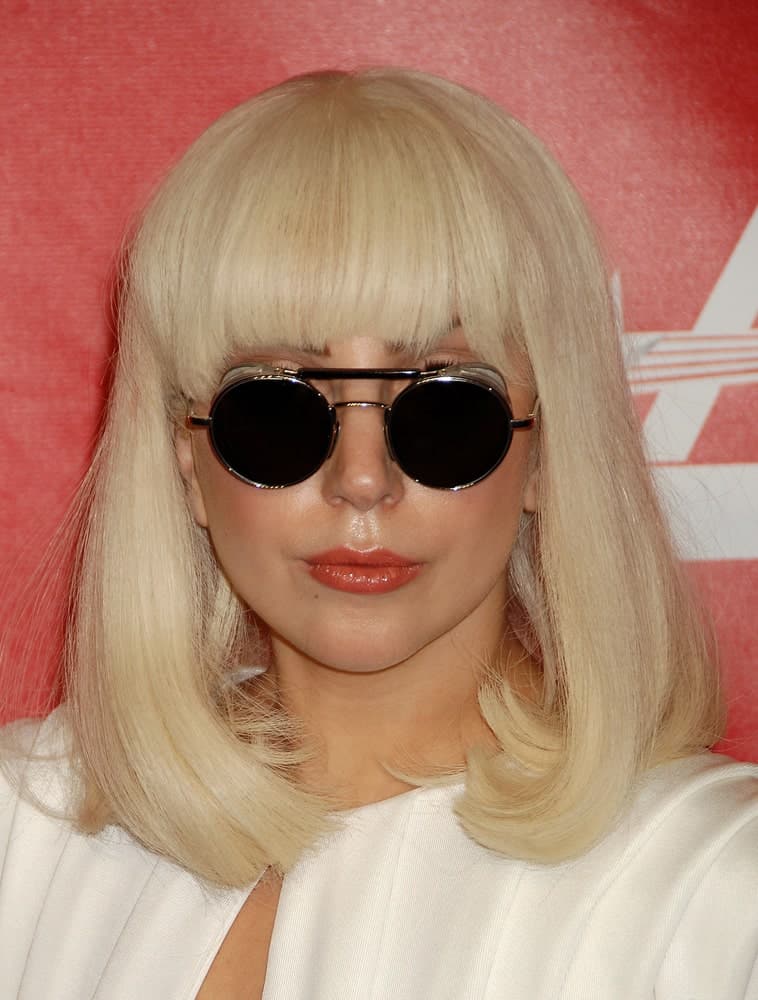 Lady Gaga went with a classy shoulder-length bob hairstyle that has blunt bangs to go with her white dress at the 2014 MusiCares Person Of The Year Honoring Carole King on January 24, 2014, in Los Angeles, CA.
Click here for Lady Gaga's hairstyles over the years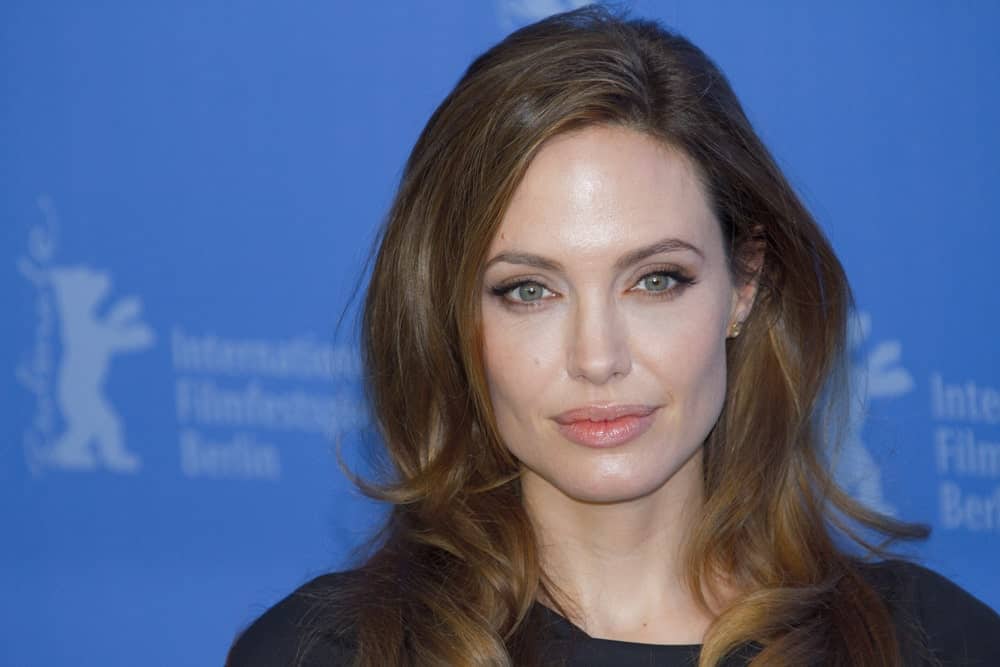 Angelina Jolie attended the 'In The Land Of Blood And Honey' Photocall during of the 62nd Berlin Film Festival at the Grand Hyatt on February 11, 2012, in Berlin, Germany. She wore simple make-up to match her black outfit and loose tousled brunette hairstyle with layers and curls.
Click here Angelina Jolie's hairstyles over the years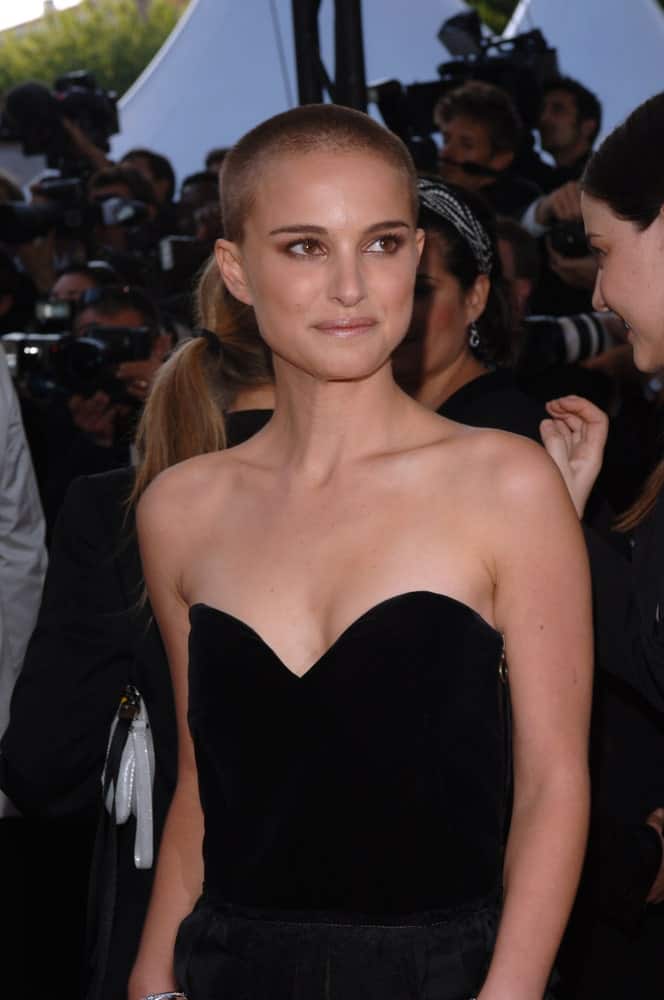 Actress Natalie Portman sported a buzz cut with her stunning strapless black outfit at the gala premiere of her movie Star Wars – Revenge of the Sith at the 58th Annual Film Festival de Cannes on May 15, 2005, in Cannes, France.
Click here for Natalie Portman's hairstyles over the years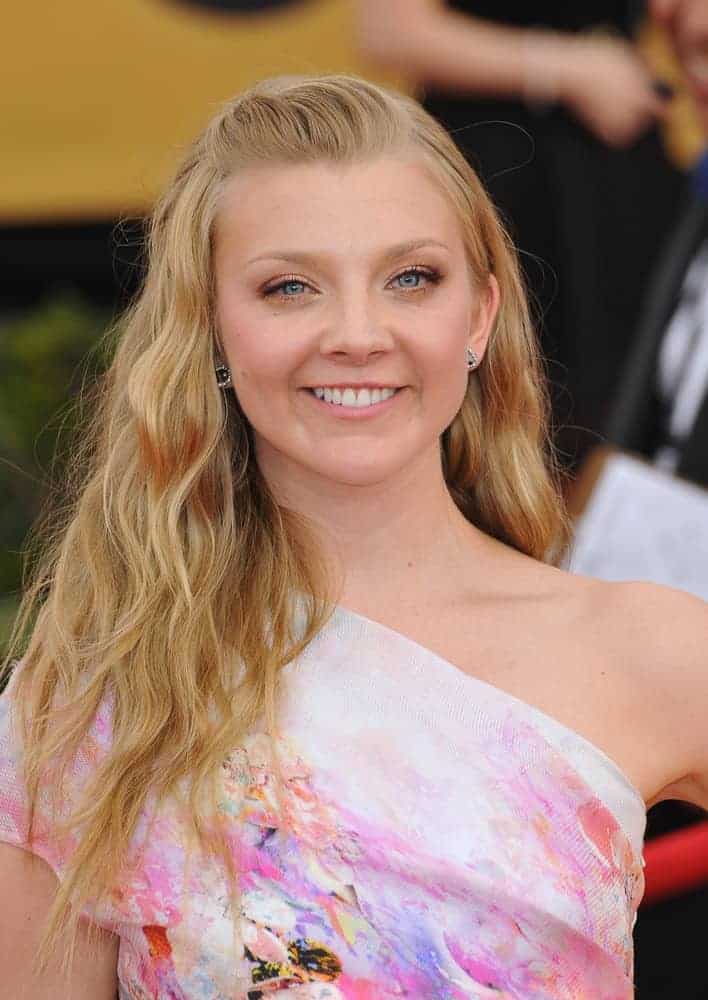 Natalie Dormer looked ethereal wearing this tousled wavy hairstyle with pinned up bangs at the 2015 Screen Actors Guild Awards on January 25, 2015.
Click here for Natalie Dormer's hairstyles over the years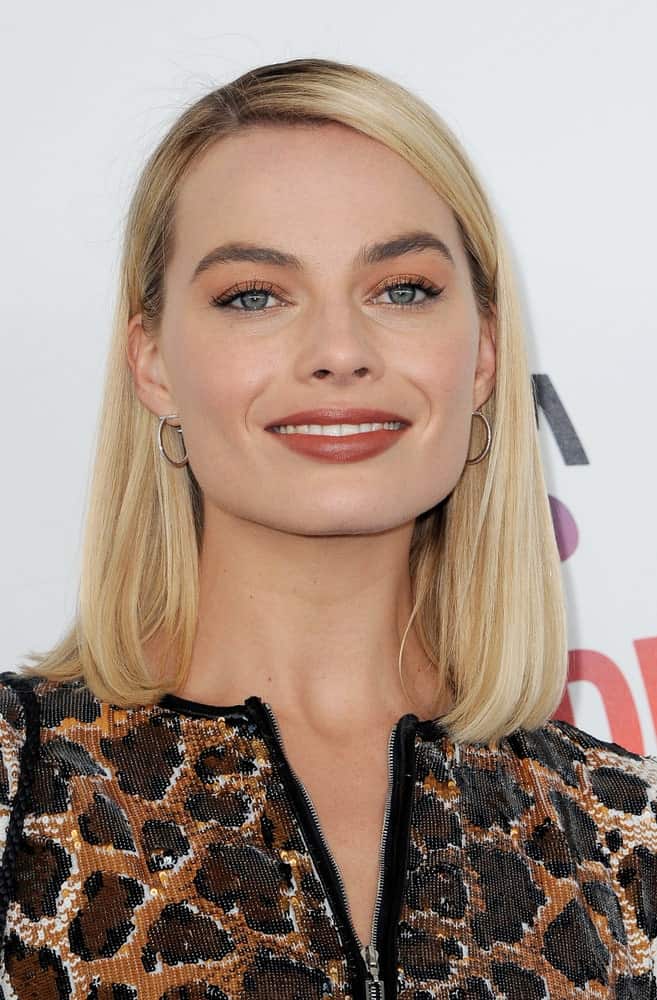 Margot Robbie went for a simple side-parted straight hairstyle at the 2018 Film Independent Spirit Awards held at Santa Monica Beach, USA on March 3, 2018.
Click here for Margot Robbie's hairstyles over the years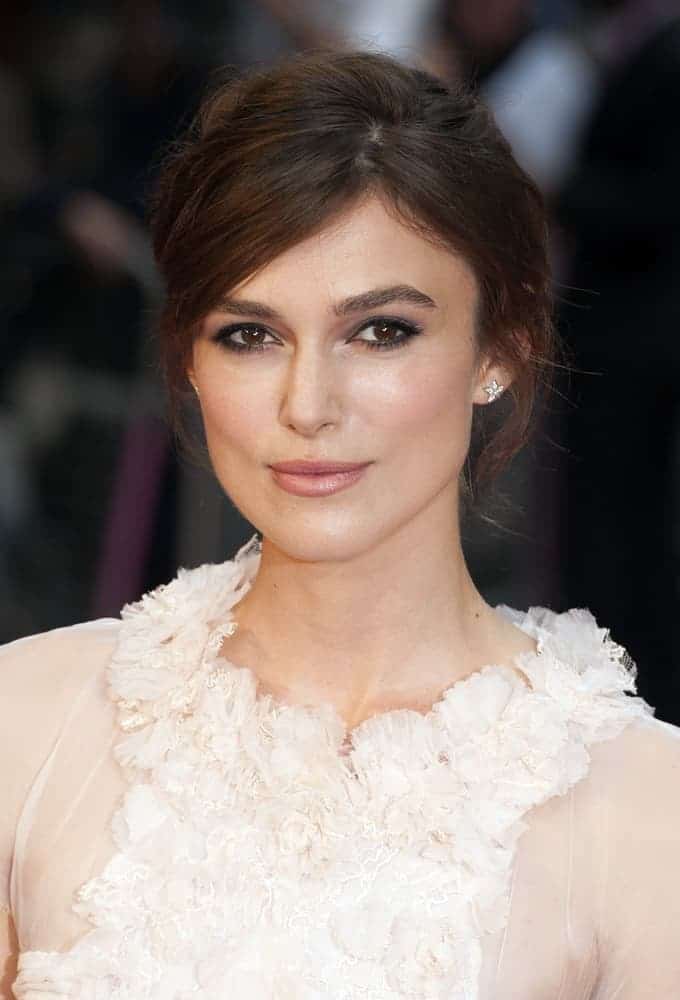 Keira Knightley attended the UK premiere of Anna Karenina at Odeon Leicester Square, London on May 9, 2012. She wore a lovely white dress with her messy side-swept bun hairstyle and simple makeup.
Click here for Keira Knightley's hairstyles over the years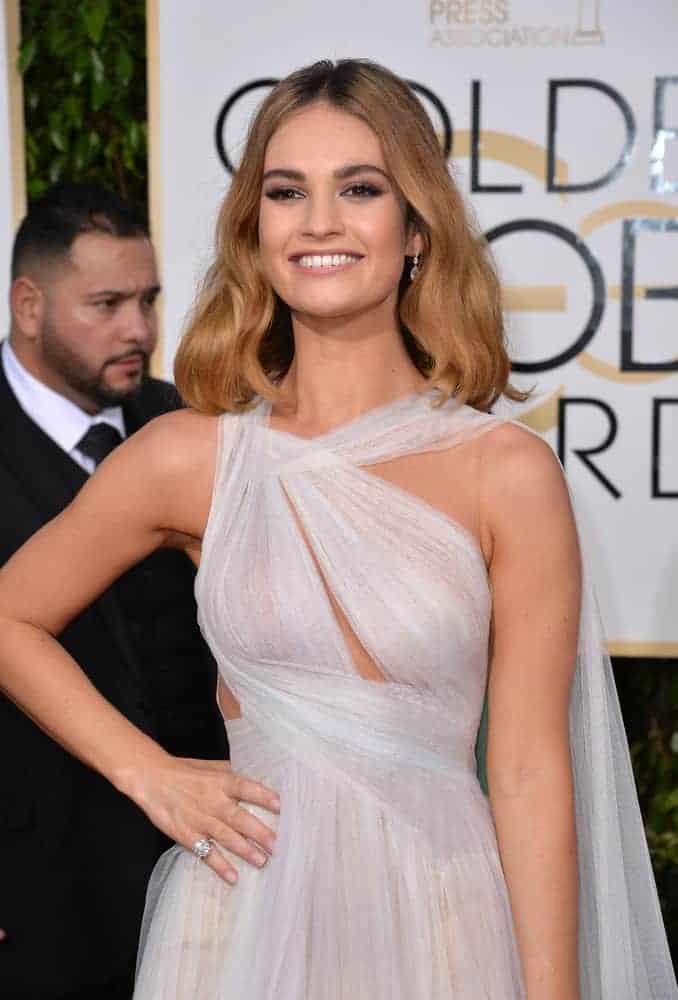 On January 10, 2016, Lily James was at the 73rd Annual Golden Globe Awards at the Beverly Hilton Hotel. She wore a stunning white dress that she paired with a wavy sandy blonde shoulder-length bob hairstyle with subtle highlights.
Click here for Lily James' hairstyles over the years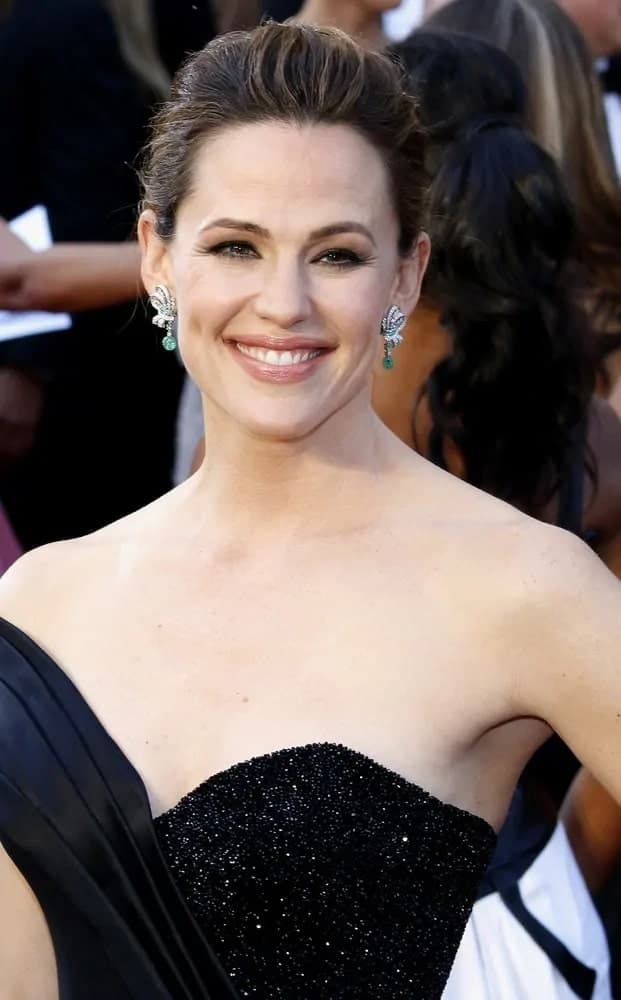 This pompadour low chignon is amazingly simple yet superbly gorgeous on her as she attends the 88th Annual Academy Awards on February 28, 2016.
Click here for Jennifer Garner's hairstyles over the years
---
What are good cuts for square face shape for women?
Fortunately, you have several options which give you the opportunity to mix up your cuts over time.  Here are some good suggestions:
Long and layered:  long hair in layers creates a perception of a slightly longer face while the layers offer texture.  Great choice.
Tapered short:  Yes, short options are available.  Go short with a tapered cut to add the appearance of a vertical-oriented do.
Layered Bob (Lob):  For medium-length choose the layered bob.
Side parts:  Whether long, medium-length or short, a side part works great for a square face.
Generalities:  go with layers and/or side parts.  Layers, especially when layered at ear-level create a tapering effect from the ears (i.e. jaw line) downward which minimizes the square effect.
Bad cuts are…
Any cut that accentuates the squarish jaw.  This includes long or medium-length hair without layers.
Really short cuts aren't great unless very well tapered.  Probably best to have some length with layers.
Short and/or blunt bangs definitely emphasize a squareness so you want to avoid that.
Is short hair okay for squarish face type?
Yes, absolutely.  However, opt for a side part with a taper to it which slightly narrows the appearance of your face.
What are stylish bangs?
Side-parted bangs are a very good option for a square face type.  Whether a side-sweep or long part, this is a good option for you.
The worst bangs are…
Short bangs are a bad choice because they emphasize the squareness of your face.
Straight bangs aren't the best either because they have the same effect.  Of course straight, short is the worst.