Wigs can be an expensive collection to have. This is a problem faced by certain individuals who uses wigs as a form of necessity rather than luxury. Here is a list of places that sell used wigs to help lighten the burden of the cost.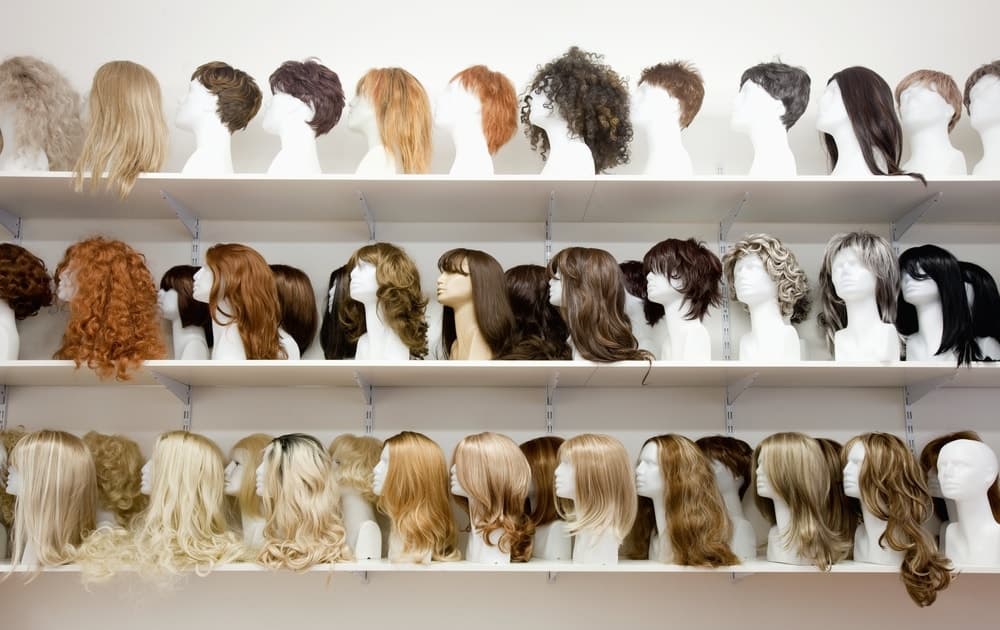 Are you curious about wearing a wig, but not sure about committing to the cost of a brand new wig?
Maybe you only want a wig for special occasions, or for a specific outfit or costume. Or, maybe you like to wear multiple different wigs to change up your style, and cant invest in more than a few brand new wigs.
Wigs can be incredibly expensive, especially ones made with special techniques, like lace wigs, and wigs made from human hair. It can be daunting to shop for wigs, especially if it's your first time!
The good news is that you don't have to break the bank to get a new to your wig! Buying used wigs is an excellent way to get a discount, try out different types of wigs, and build your wig collection.
Here are some of the best websites for anyone looking to buy used wigs online:
Wig Trader
WigTrader Marketplace is the first place you should look if you're trying to buy used wigs online. WigTrader does exactly what their name promises – connect people looking to buy, sell, or trade wigs that they already own.
One thing that makes WigTrader unique is that while they do connect buyers and sellers of used wigs online, they don't have a payment or transaction process through their website. That means you can use whatever online payment system you prefer, like PayPal, the Cash App, or Venmo.
If you want to see the wig you're buying in person before you buy it, you can use their search function to find people selling used wigs online but are in a location near you. That way, you can arrange to meet up in person to inspect and exchange the item.
Want to broaden your scope? You can see all the wigs available on WigTrader Marketplace by browsing their home page, which will show you the most recent listings. Or, use the bar at the top of the screen to choose a category, like braided wigs, men's wigs, or machine weft wigs.
Lena's Wigs
Lena's Wigs doesn't just sell used wigs – their inventory combines brand new wigs that they can sell at a discount because of overstock as well as gently used wigs in excellent condition.
Lena's Wigs knows a lot about selling and buying used wigs online. In fact, they started out as a consignment store for used wigs! All of their second-hand wigs are inspected to make sure that they're in excellent condition and will feel just as new to you as they were to their first wearer.
You can shop for used wigs online at Lena's Wigs website, which lets you filter by price, length, color, style, and more.
If you're feeling overwhelmed by the prospect of buying your own wig, you can also book a one on one wig consultation with Lena herself.
Or, check out their Wig Buying 101 page, which talks about the differences between a raw and a pre-cut wig, and suggests wearing a wig out in natural light to see how it looks before committing to buying it.
But when you buy used wigs online, you can't exactly try them on. That's why Lena's Wigs has a three-day return policy that lets you send a wig back for a refund if you aren't happy with it after you get it home and try it on.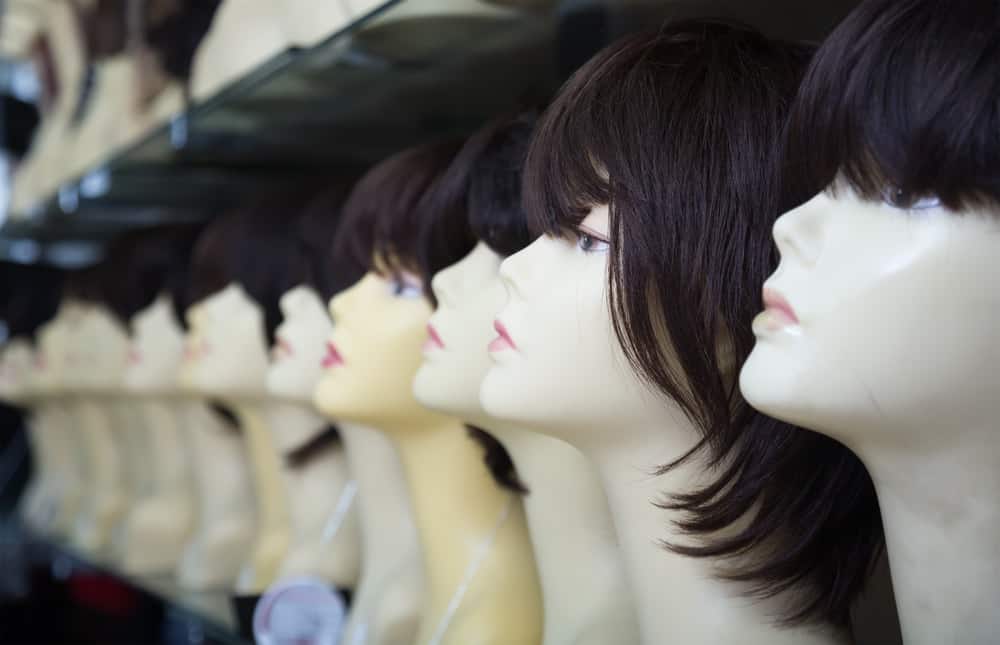 Poshmark
Poshmark is a great place to buy used wigs online because of its massive selection and new listings appearing daily. With both a website and an app available, you can browse or buy used wigs online anywhere, any time!
As a peer to peer marketplace, Poshmark lets you connect directly with anyone selling a used wig and buy exactly what you want. Use their extensive search on the left-hand side of the page to search for used wigs by color, price, and condition.
Their New With Tags option lets you buy wigs online that may be pre-owned, but not necessarily pre-worn.
You can also use their Boutique search option to find items, such as wigs, that are being sold for the first time after being purchased wholesale or directly from a distributor. Anyone selling items with the Boutique classification must first become certified as a Boutique Seller through Poshhmark's certification program.
Light In The Box
Light In The Box lets you find used wigs, and low-cost wigs directly from retailers, on their website. Their connections to various wholesalers and other retailers around the globe let them sell goods like used wigs at steep discounts, which you can even see on the price listings!
If you want an even deeper discount when you buy used wigs online, Light In The Box also offers shoppers a number of different options for coupon packs, so you can find the right wig at exactly the right price.
One thing that makes Light In The Box unique is that their website works in a variety of different languages, including Dutch, Italian, Arabic, and French. So if you're looking to buy used wigs online in your native language, or while practicing a second tongue, check out their listings!
DH Gate
DH Gate has hundreds of listings for used wigs in a massive variety of colors, cuts, and options. Whether you're looking for a brightly colored synthetic cosplay wig or a natural-looking wig made from human hair, you can find exactly what you're looking for at DH Gate.
Since they sell all over the world, DH Gate includes listings categorized by location – just scroll down to find your country. You can also use the filters at the top to search by price.
Want to know what other people are choosing when they buy used wigs online? Check out DH Gate's Related Searches tags to see what else might be out there that wasn't included in your initial search!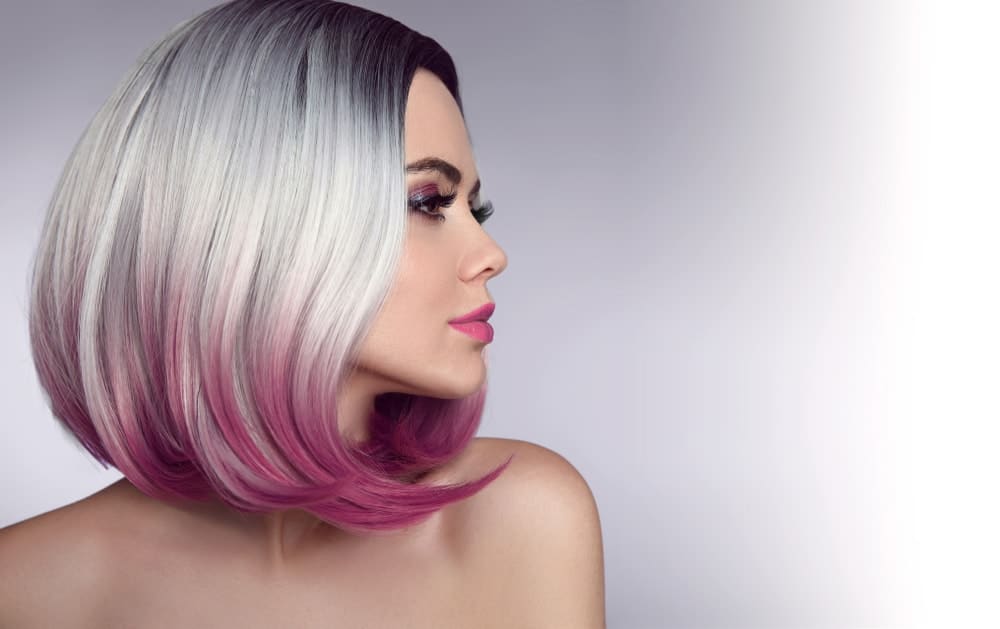 Facebook Marketplace
Most of us know of Facebook as the website where we stay in touch with our aunts and former high school classmates, but did you know that you can also use Facebook to buy used wigs online?
The Facebook Marketplace feature of the world's most popular website lets anyone list a wig for sale. You can then connect with the seller and arrange to have it shipped to you.
Or, you can search only for used wigs for sale within a certain number of miles from your home, allowing you to pick up and view the wig in person.
What makes Facebook Marketplace a great way to buy used wigs online is its robust search functionality. You can look for used wigs being sold for a specific price, available for in-person pick up vs postal mail, and even search by brand!
eBay
Initially developed in order to sell and trade collectibles such as Pez dispensers, the auction site eBay has become a place where anyone can sell just about anything! That makes it an excellent option for anyone looking to buy used wigs online.
Thanks to eBay's robust search features, you can find exactly the wig you're looking for. On the left-hand side, you can use various tags and filters to search by price, length, color, texture, hair type, and gender.
You can also select the New With Tags option to ensure that any wig you buy hasn't been worn before.
Though you may know eBay for its auctions, which let buyers bid on an item over a set period of time, many items listed on eBay are available for a buy it now price, which lets you skip the bidding part. Or, if you feel that the excitement of the auction just adds to the fun of buying used wigs online, you can search specifically for listings with this option.
Because eBay is a peer to peer marketplace, you can connect with just about anyone selling their used wigs online.
If you're not sure about buying directly from someone else, use their Authorized Seller search tag to ensure that you only see listings from people who have been authorized with eBay's authorized seller program.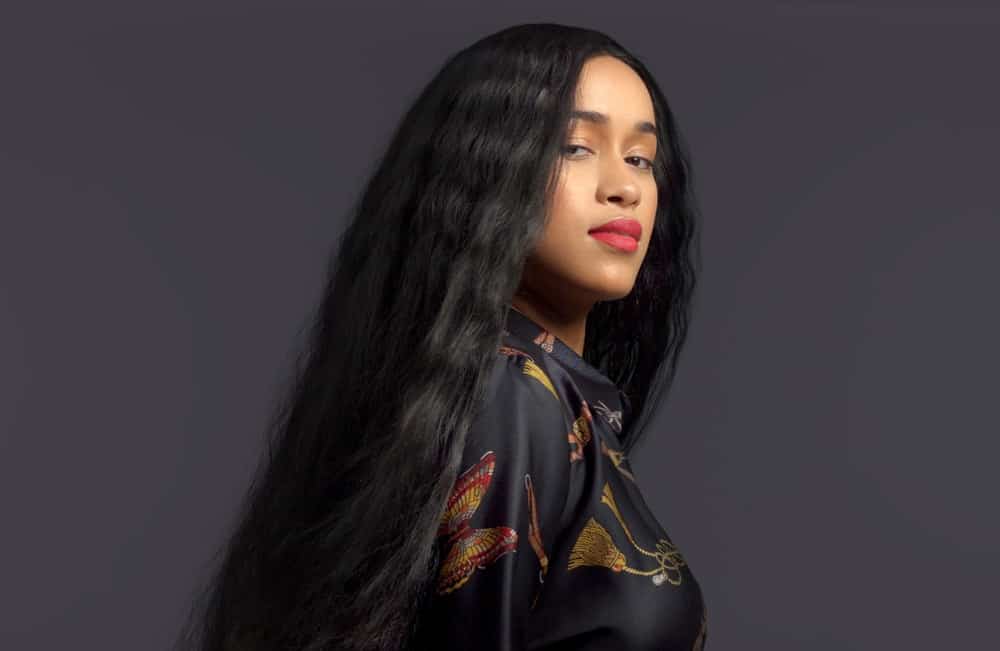 Mercari
Much like the similar peer to peer marketplace website Poshmark, Mercari is also a great platform for anyone trying to buy used wigs online. Available as an app and a website,
Mercari lets you browse and search for gently used and secondhand items like clothing, handbags, and wigs.
One awesome feature of Mercari is that you can set an alert for items with specific parameters, so you can get a notification whenever a listing goes up that fits your price range and is exactly what you want.
That way, you don't have to check every day, scrolling through their listings or re-adding your search terms every time you want to look at the used wigs available.
Model Lace Wigs & Hair
Model Lace Wigs & Hair isn't the best place to buy used wigs online if what you're looking for is a massive inventory to scroll and browse through. However, if you want high quality, refurbished wigs from a company that knows what they're doing when it comes to used wigs, Model Lace Wigs & Hair is the place for you.
While they may not always have used wigs available, when they do become available, you can trust that they are of incredibly high quality and will last you a while.
All wigs sold by Model Lace Wigs & Hair are lace wigs, meaning they are built on sheer lace caps. This allows them to look very natural, even at the part and the hairline. They also require a bit of technique to put on and wear, so check out their tips and tricks on the Model Lace Wigs & Hair blog.
Tagless Wigs
Tagless Wigs sells what they call new and nearly new wigs. Some of them are purchased new from suppliers with overstock, while others are purchased used on consignment.
Either way, the amazing women at Tagless Wigs make sure every wig they sell is in perfect condition and of very high quality, even if it's been worn before or comes to them as a used wig.
Tagless Wigs is located in Israel, and it's easiest to shop with them if you can visit in person. However, if you're looking to buy used wigs online, try contacting their shop owner Malka via their website to talk about what she can do for you!
Most of the wigs purchased and sold by Tagless Wigs are worn by Jewish women who cover their hair as a mitzvah. These natural-looking hair coverings are called Sheitels. If you want to learn more about this tradition, read about it here!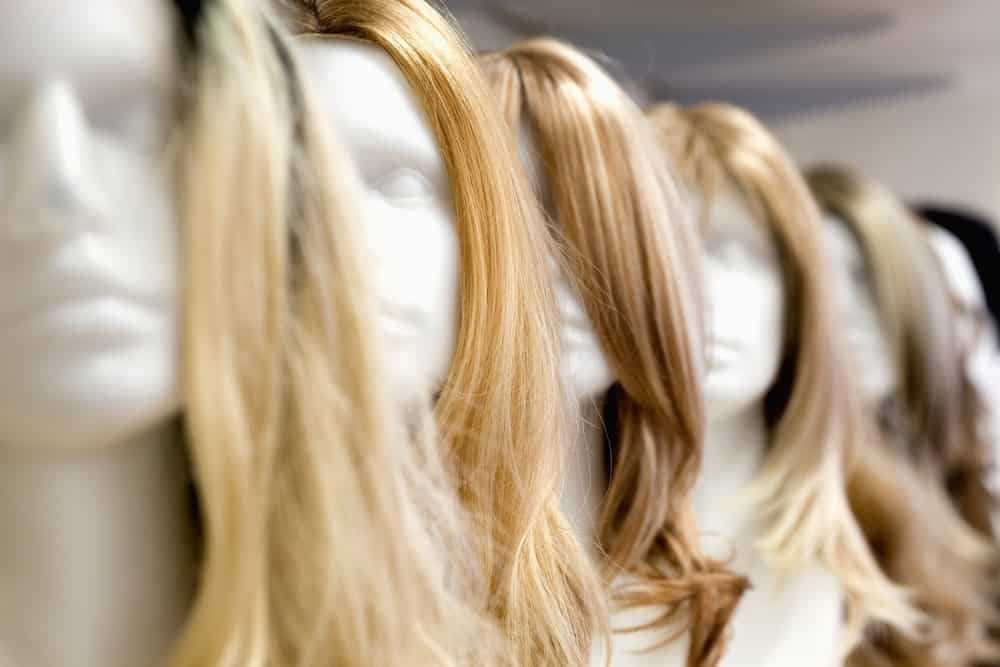 What To Do After Buying A Used Wig Online
Most used wigs are perfectly safe to buy and wear, and if you get one from a certified refurbisher, a new with tags†wig from Mercari or Poshmark, or one that's being resold from a wholesaler, you'll be perfectly fine.
But if you've got one that was pre-worn, make sure you inspect it for damage and dirt before you put it on.
Of course, no matter where you get your wig, always make sure to take good care of it with the right type of care and products. Keep it on a hanger that will help it maintain its shape, and use the right shampoo and brushes or combs – don't use the same things you use on your own hair!
And don't forget to take care of yourself as well! If you're new to wearing wigs, keep an eye on your scalp health and give your hair and skin time to breathe.