Thinking about shaving off all your hair? Check out these many examples of men with a shaved head. All ethnicities, face shapes, facial hair and with and without glasses. Celebrity men included.
We've come a long way when it comes to thinning hair for men.  These days a bald man can be fashionable by shaving it all off for that stylish shaved head look.  Yul Brynner looked fabulous in the 1950s with his shaved head.  Telly Savalas was a tough guy with a shaved in the 1970s.  Michael Jordan and Bruce Willis made it cool in the 1990s.  These days, hundreds of thousands of men opt to shave it all off instead of sport the thinning hair look or horseshoe look.
This gallery showcases photo examples of men with a shaved head (as in totally shaved).  Some are naturally bald; others opt to shave it off.
If you have been on the fence lately about shaving your head and going for a complete hair transformation, it is time you stop worrying and just go for it!
A shaved head is the perfect way to add an edgy look and a rough and rugged touch to your overall style. The best part about shaving off all your hair is that you can still pull it off without having to change anything in your wardrobe! Not only this, but it is also super-easy to manage and looks absolutely stylish.
However, first, you have to see which style would suit you, depending on your face cut and the face structure. To make this decision easy for you, we have compiled a list of 20 men who shaved their heads and did it with utter flawlessness.
Photos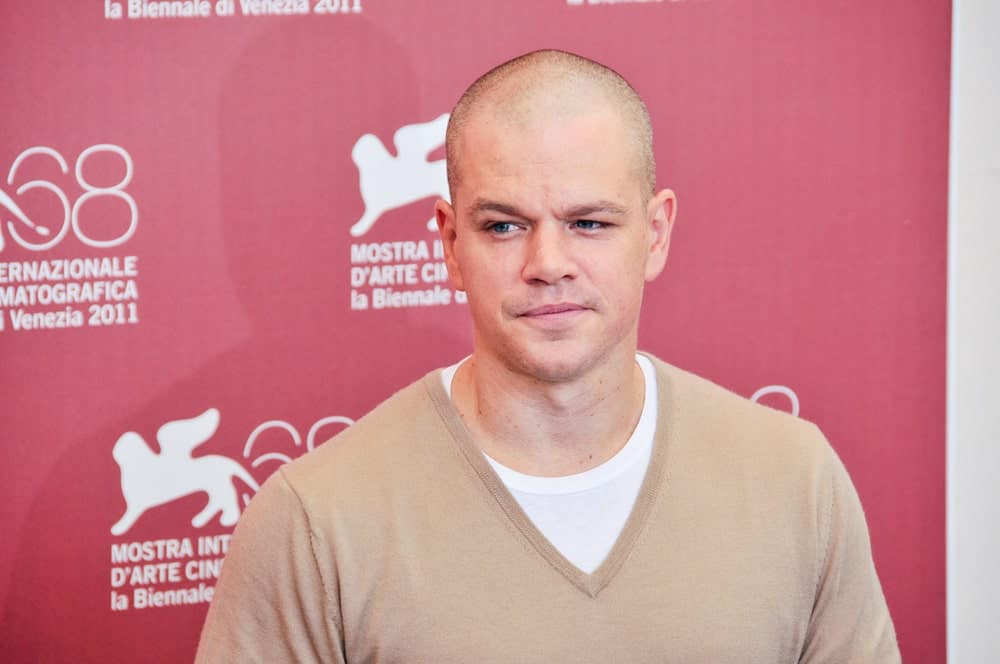 The super talented and handsome actor, Matt Damon, shaved his head for his role in the American science fiction action film called Elysium. While that was quite a bold move on his part, it actually worked out pretty well for him. He is one of those lucky people who have been blessed with a proper face shape and structure so he managed to pull off his shaved head noggin almost effortlessly!
David Beckham, the most popular football player, and the ultimate gorgeous hunk has been known for his ever-changing and versatile hairstyles. Apparently, it is believed that he has had more hairstyles than a majority of people have had socks! From Mohawks to long shags to funky spikes, he has done it all! Here he is seen with one of his most debated hairstyles, the shaved head that resulted in mixed responses and reactions from thousands of his fans and followers. However, he looks even more handsome in this shaved look.  He also has a light trimmed beard and mustache that greatly compliments the overall look.
Click here for David Beckham's Hairstyles over the years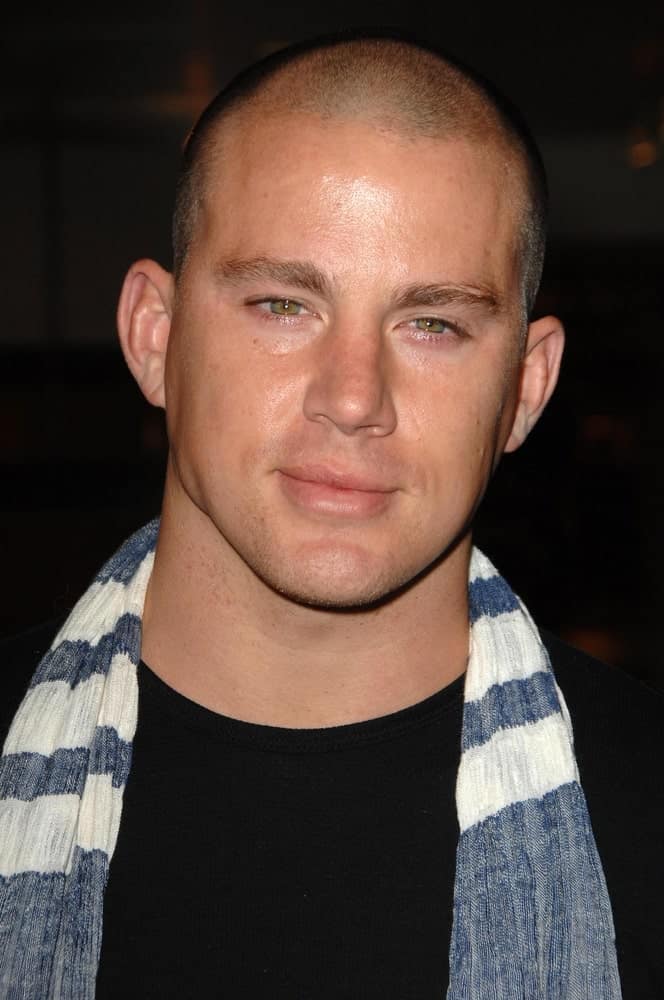 The 21 Jump Street heartthrob, Channing Tatum, is also quite famous for always changing his hairstyles. He has flawlessly sported a faux hawk, a pompadour, an Ivy League, even a burr, and everything short in between. However, one of his most loved hairdos has to be the classic shaved head that he wore with absolute grace and style. It gave him quite a city-slicker and a tough-guy kind of look, and obviously, all his fans went crazy!
Click here for Channing Tatum's Hairstyles over the years
Dwayne Johnson or better known as 'The Rock' has to be one of the most popular celebrities who shaved his head and went bald! His sparkling shaved noggin generated quite a buzz all around the world and the mystery behind him going hairless remained unsolved for quite some time. Until one day, he resorted to Twitter to explain his decision to go bald. He tweeted: I'm not bald because I went bald. I'm bald because my hair is a cross between an afro and hair from a llama's ball sac!"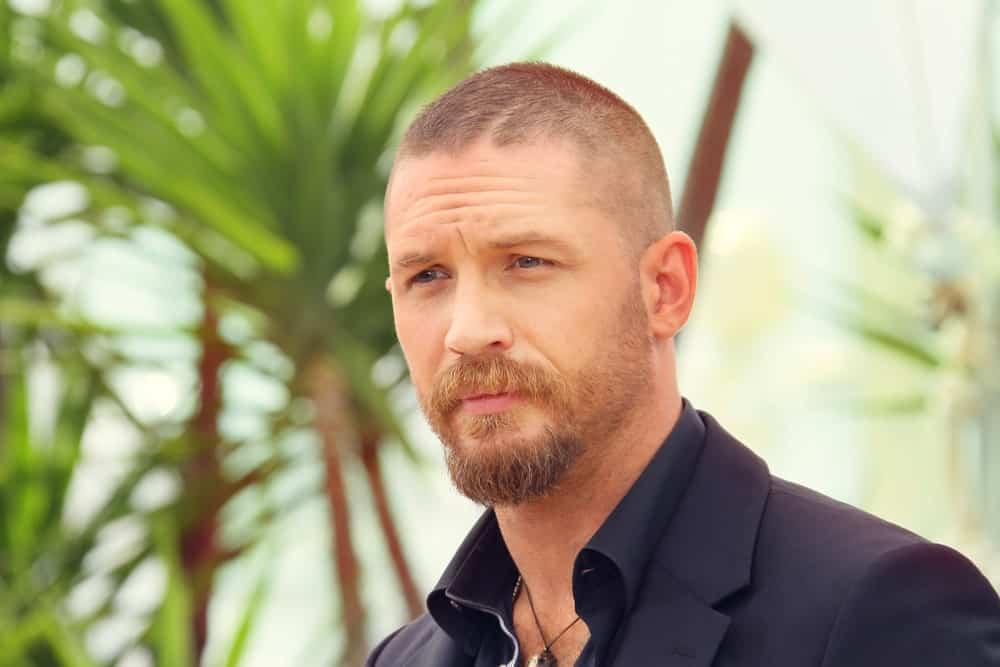 While not many people were happy with Tom Hardy's shaved look, he actually pulled it off with great style! The actor shaved his head for his role in Star Trek: Nemesis and looked quite cool. He sported this look with a bit of facial scruff that greatly completed the overall look and also added quite a balance to it.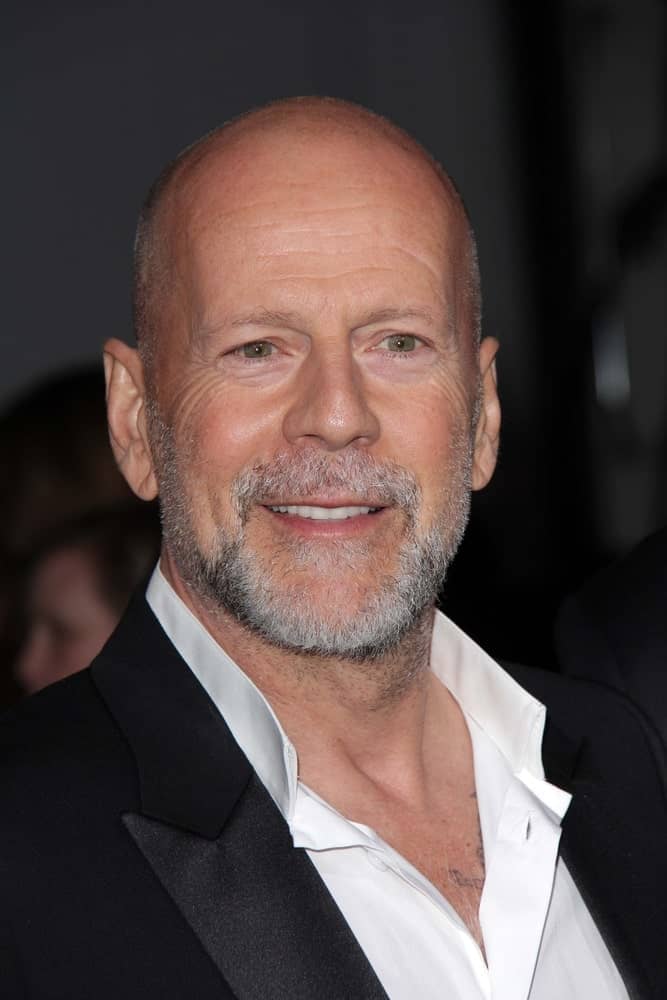 Bruce Willis will always be one of those guys with a signature look and style, and for him, his classic shaved head became his ultimate statement hairstyle. He has always been seen sporting a bald head and soon enough, it started looking quite natural and well-blended. Here he is rocking a bald head with gray facial scruff that makes him look utterly graceful and stylish.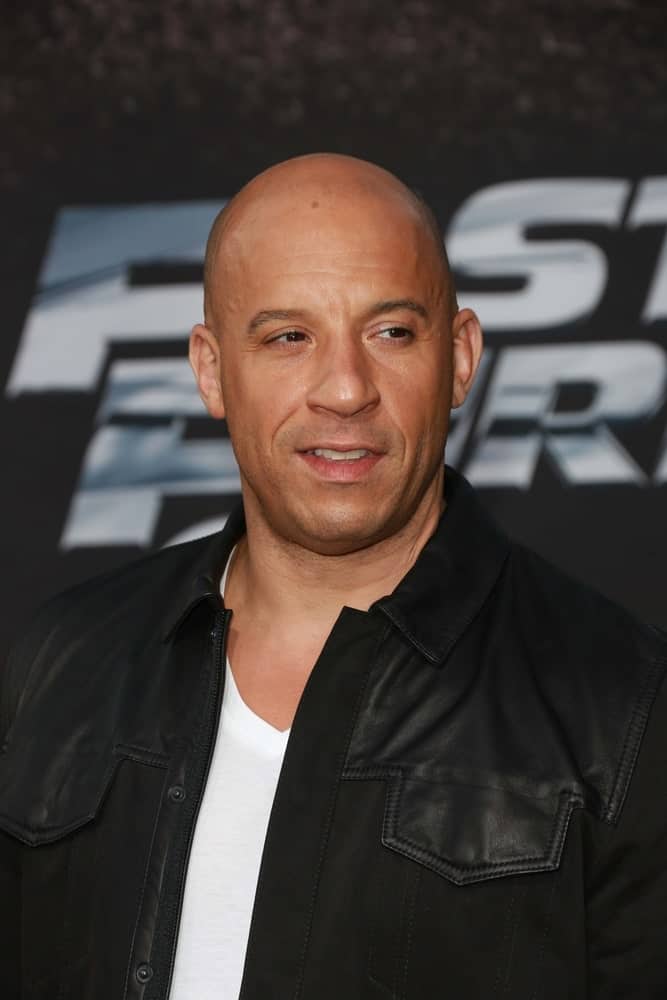 If this isn't the ultimately classic shaved look, we don't know what is! Vin Diesel needs no introduction for he will be known as the guy with "a slick bald head!" He looks incredibly handsome here with his apparently naturally-balding head that gives him a kind of a 'likable tough guy' look. That very faint and barely visible facial hair just goes so well with the shave.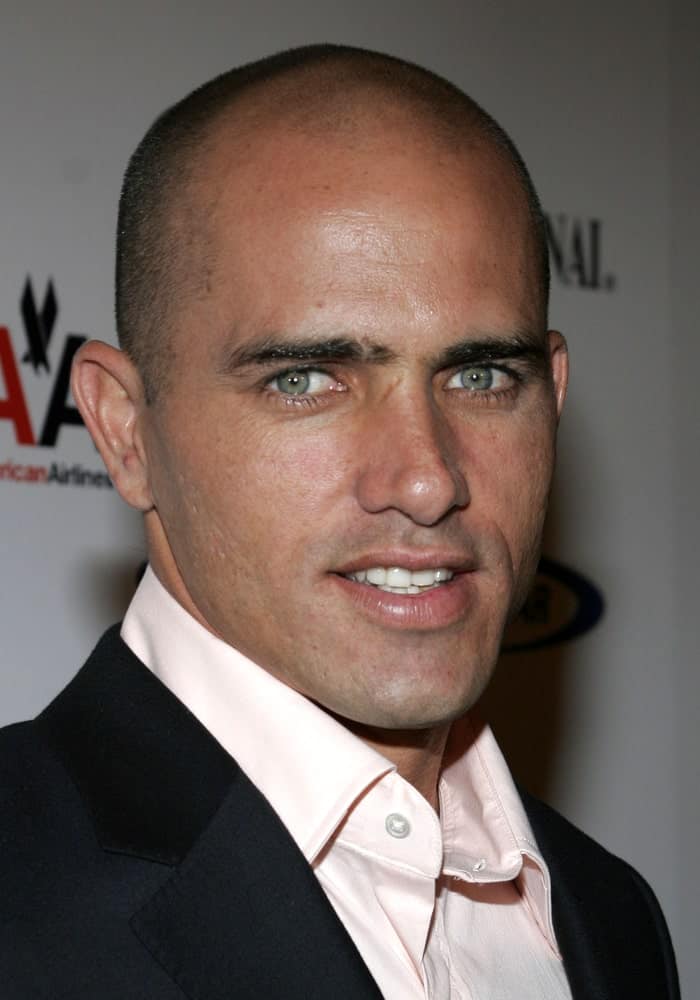 With those deep, fierce looking eyes and the mysterious half-smile, the American surfer Kelly Slater looks effortlessly chic in his shaved head. Once known as the "shaggy surfer dude", he got rid of that title by shedding his locks! His nicely shaped head and his popping eyes enhance the look even more.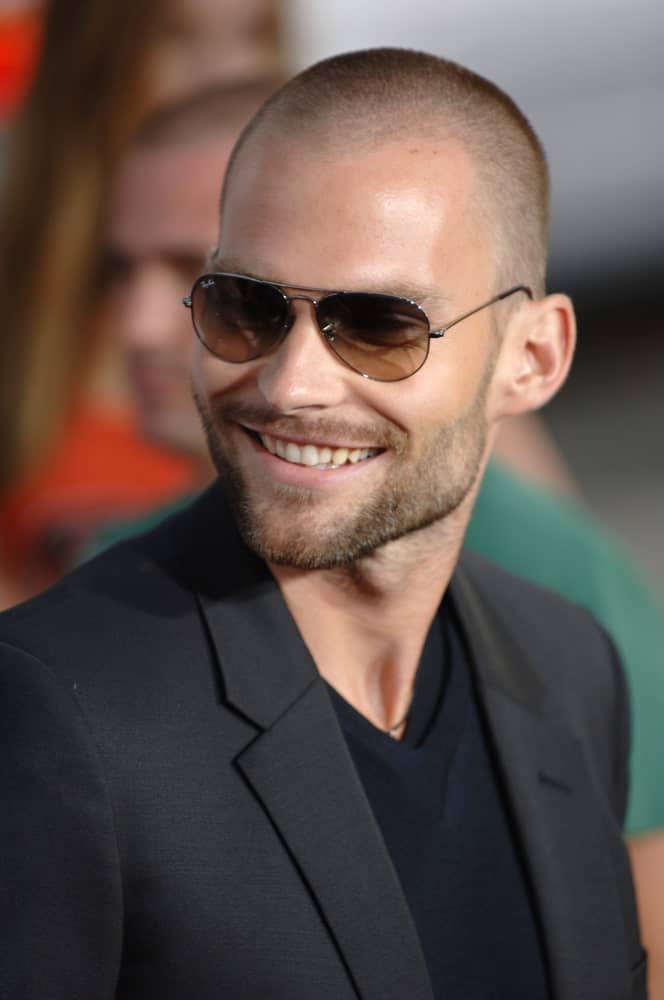 Popular for his role as Steve Stifler in American Pie, Seann William Scott has always been one of those guys who keep experimenting with their look and hairstyles. One of his super famous and viral hair-looks was the close-shaved haircut with a trimmed beard. The shaved head really suits him given how he has such a strong jaw-line with prominent cheekbones.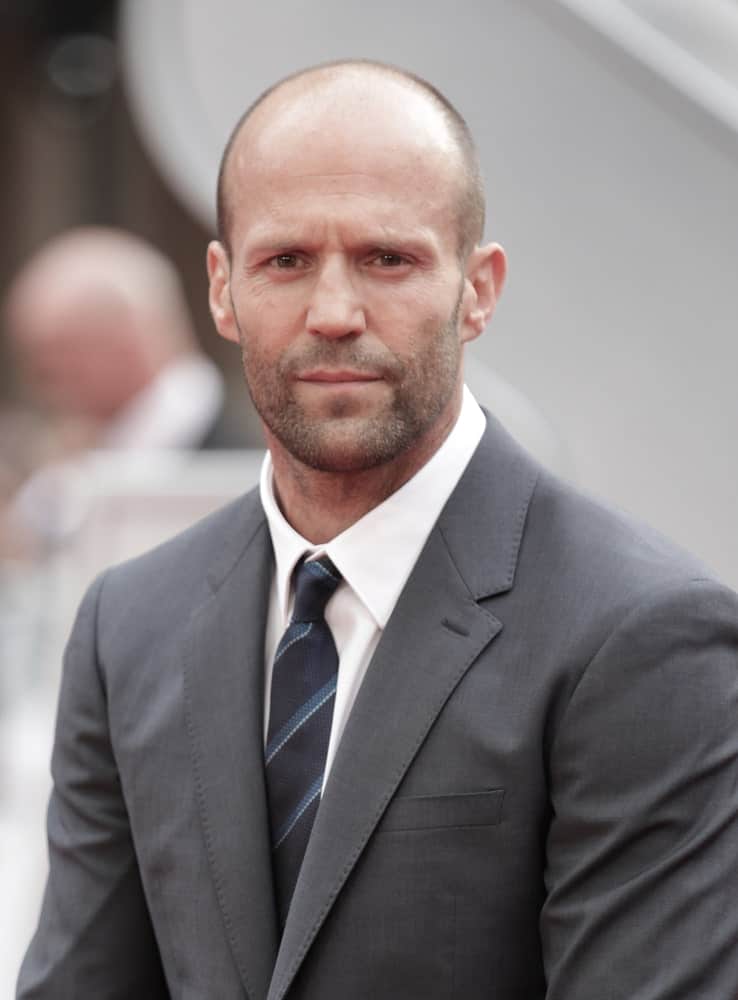 Yet another actor rocking a shaved head, Jason Statham looks super chic and bold in this natural bald haircut with light facial scruff. The oval-shaped face cut further enhances his shaved look.
This green-eyed star from Now You See Me looks absolutely graceful with his shaved look. The prominent face structure and the sleek jaw-like greatly enhances the look along with the big, beautiful eyes, of course!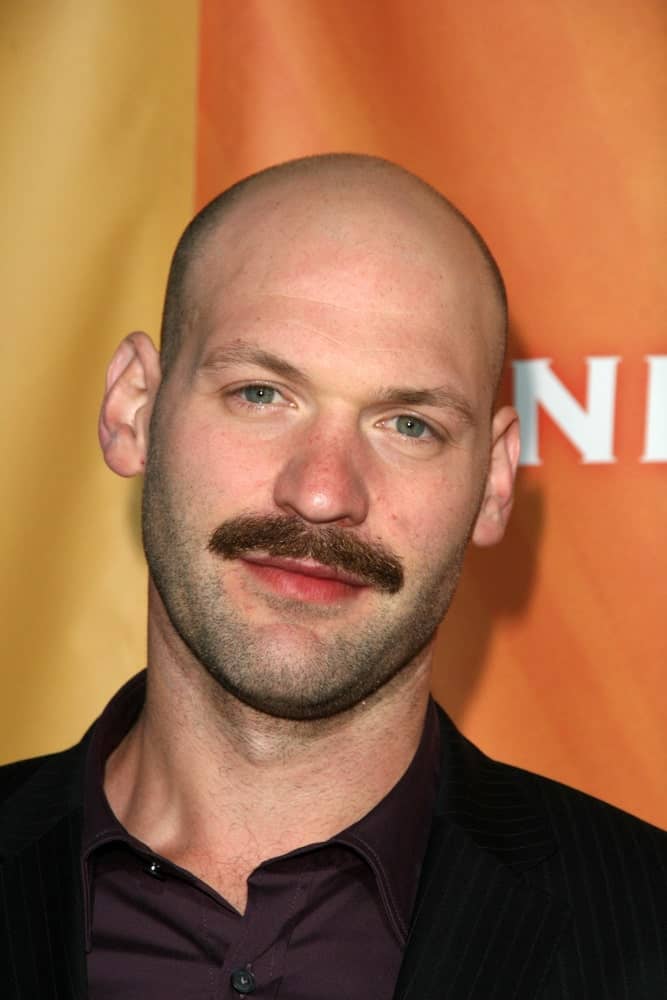 Corey Stoll has never looked better than in this classic clean head, except with slight hair on the sides coupled with a prominent chevron mustache! The icy blue-green eyes with shades of grey and that slightly darker facial scruff take the entire look to a whole new level.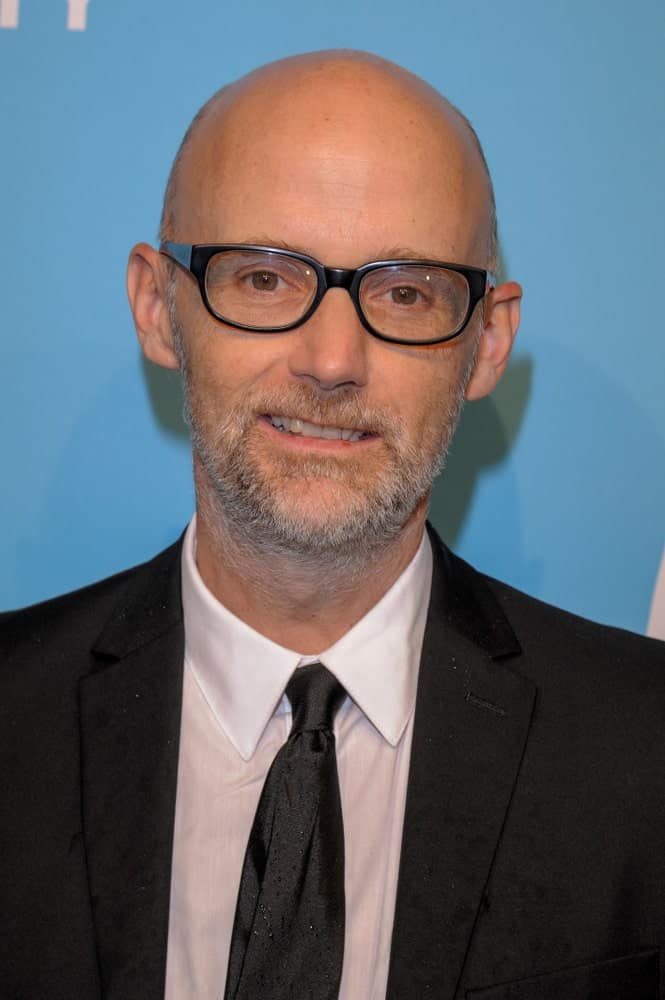 Richard Melville Hall, or better known as 'Moby', is one of those gracefully aging men who look even better when they age. He shows exactly how to flaunt a perfectly clean and spotless noggin with a tiny white beard that perfectly complements the shaved look.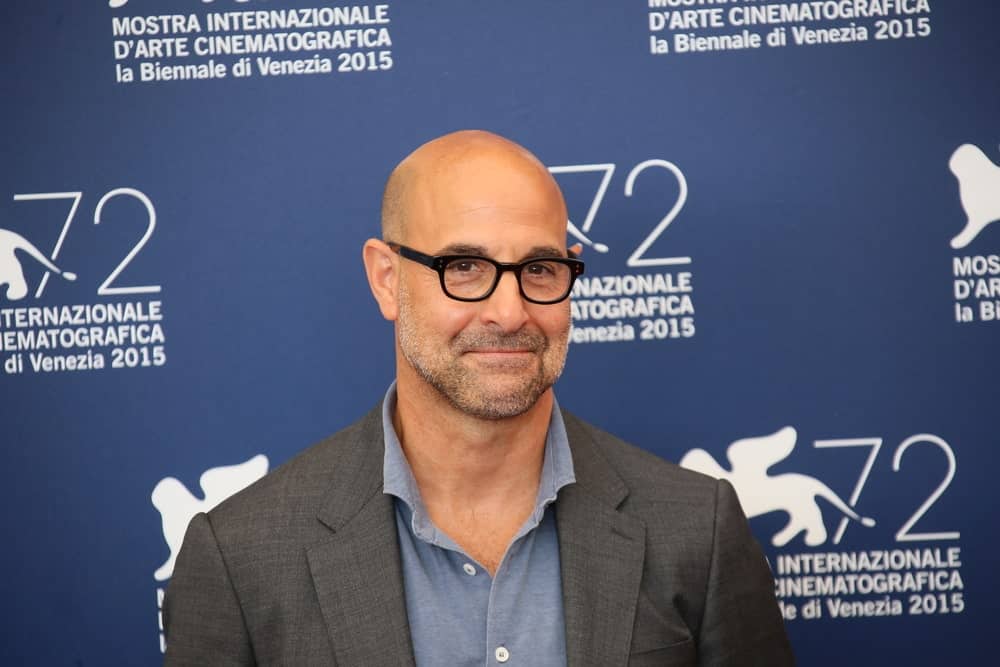 Winner of three prestigious Emmy awards, actor Stanley Tucci, looks super handsome in this formal attire that has been further enhanced by his shaved head, black-grey facial scruff and those dark and thick black-rimmed glasses. He is definitely one of those men who can effortlessly carry a bald head with sheer confidence and style.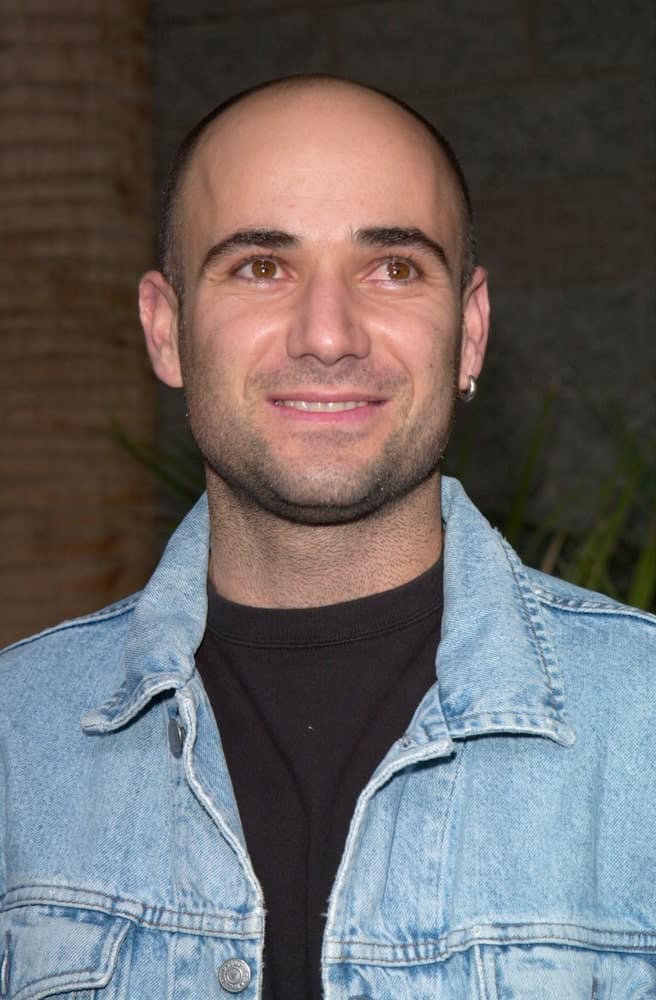 Best known as the world's number 1 former tennis star, Andre Agassi, shows you how to rock a shaved bald head and still manage to look quite fierce and bold. He pulls off this shaved look almost effortlessly. With his thick eyebrows and the addition of the silver ear-ring, he does look quite cool and smart!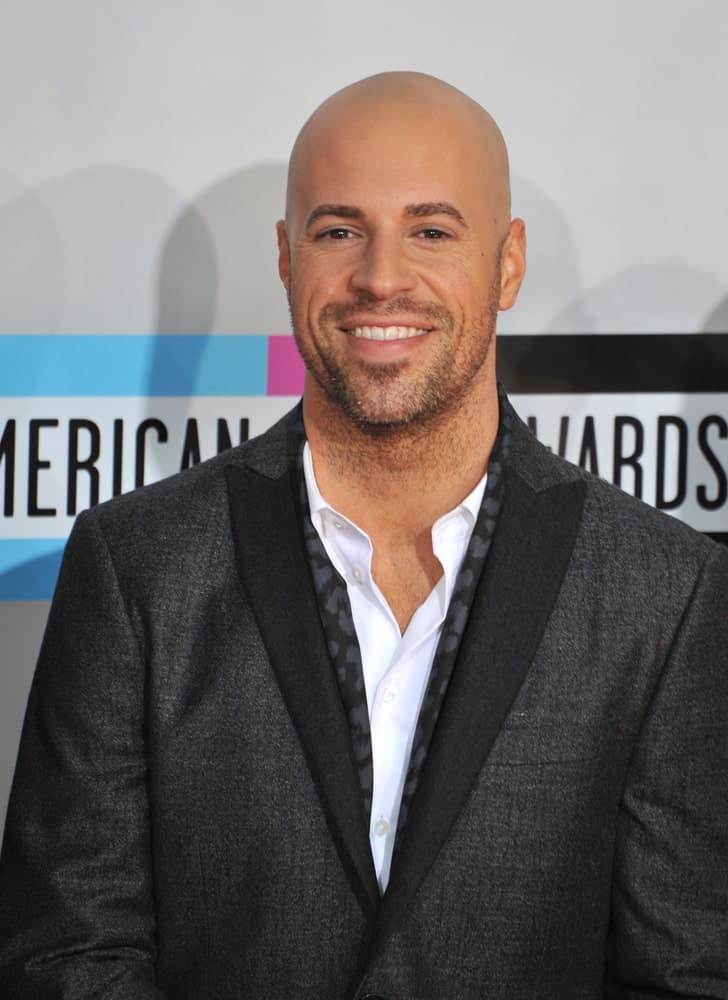 The ever handsome and gorgeous, Chris Daughtry looks like a dream come true in this clean-shaved haircut. It is very rare that a man pulls off a shaved head so flawlessly and he is definitely one of those who do! Those sparkling eyes, the million-dollar smile and the edgy-rough kind of facial scruff just simply complements the shaved head perfectly!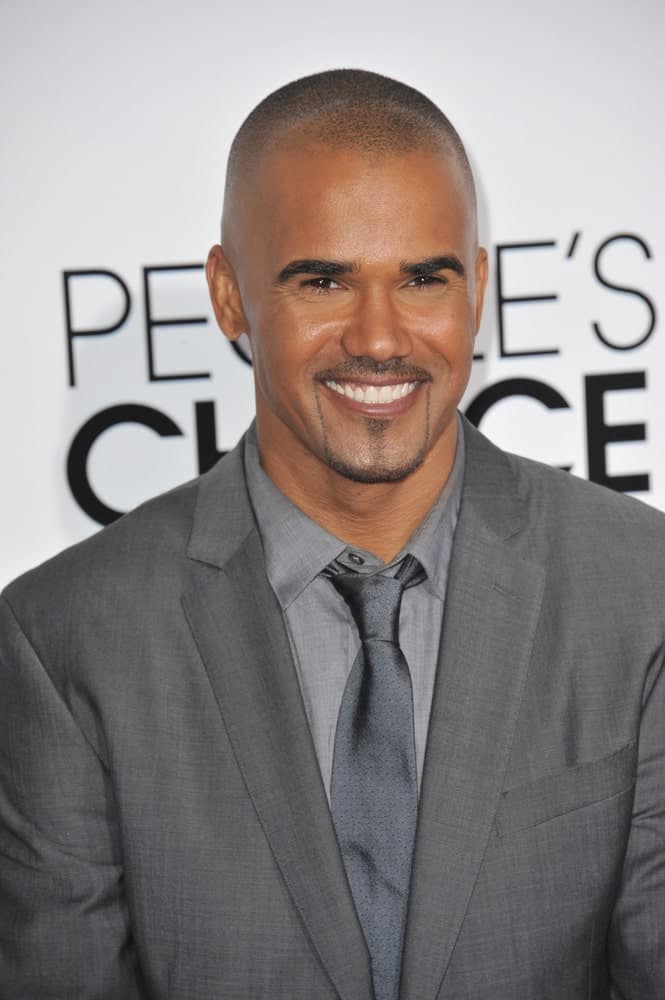 Shemar Moore, the super smart and stylish American fashion model looks simply dashing in this shaved haircut. He sports this buzzed and neat hairstyle flawlessly and the French-inspired beard style simply completes the whole look.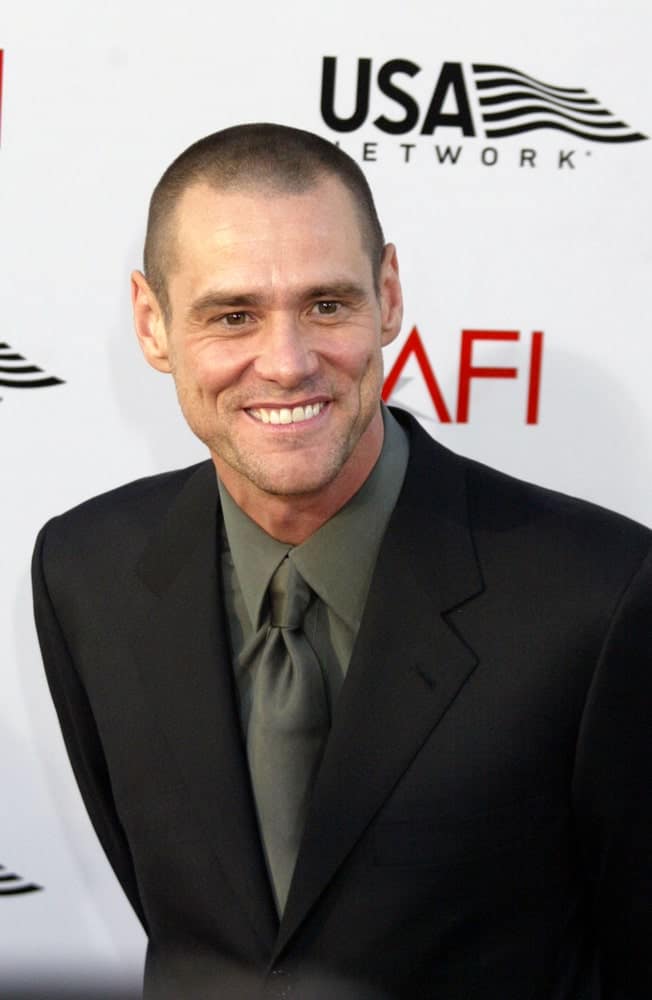 The super funny and good-looking actor, Jim Carrey, looks absolutely adorable in this close-shaved haircut and that cute, goofy smile. While his shaved style received mixed reactions from his fans, he does look quite cool and different.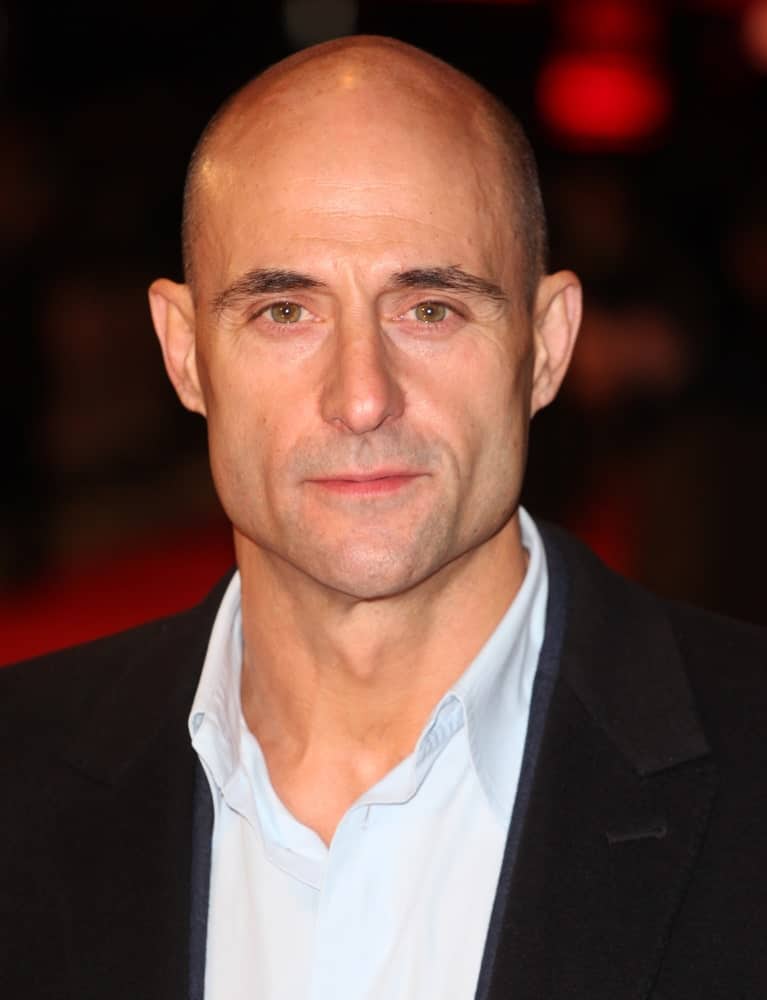 With that extraordinarily sleek jaw-line, prominent high cheekbones, and those big gleaming eyes, Mark Strong pulls off this classic shaved head with utter grace and simplicity. The structure and cut of his face make his chin very noticeable, adding to his charisma!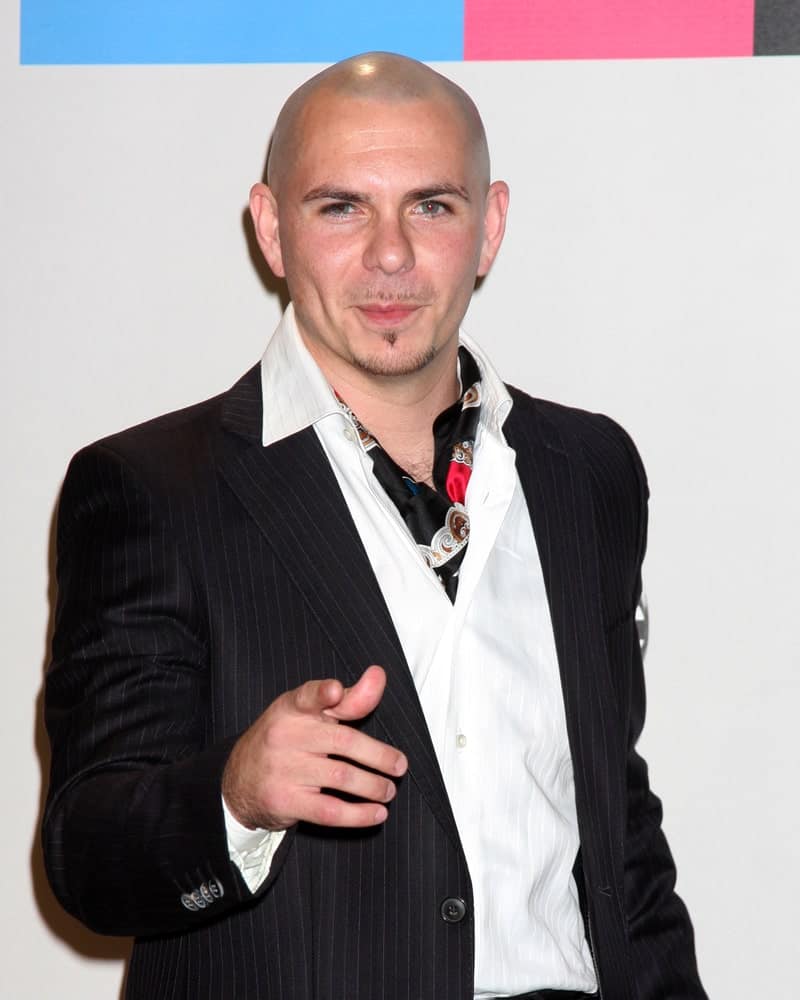 As if Pitbull didn't impress us enough with his music, he went on to do that with this ultimately classic shaved head that is more like a hybrid version of the buzzed and close-shaved haircut. The subtle dimples on his cheeks and the soul patch just below the lower lip make him look super handsome and chic. He pulls off this shaved look impeccably that also makes him look super young and smart.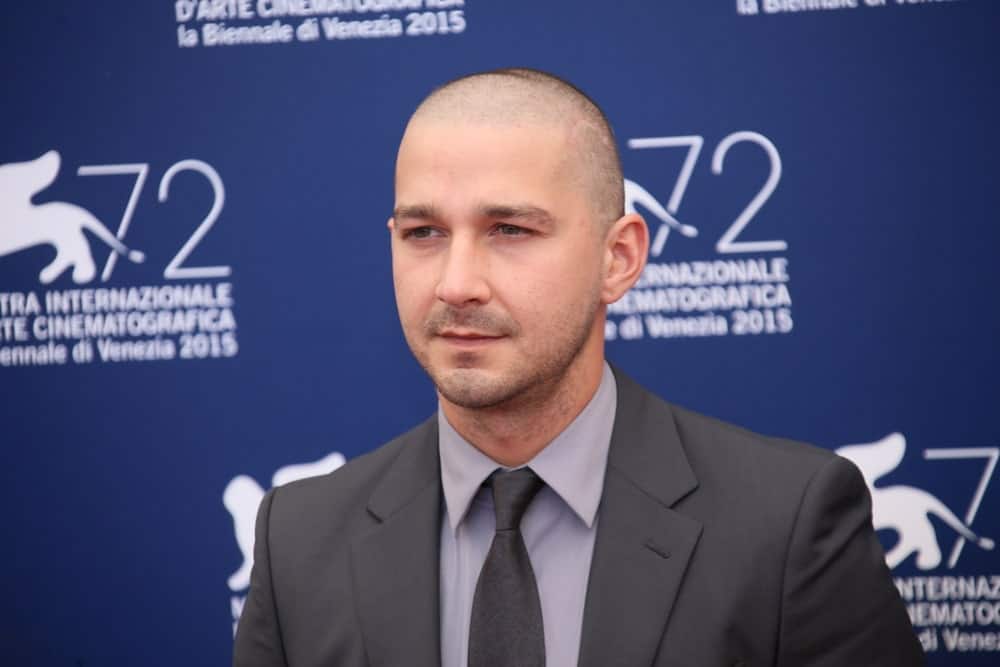 Shia LaBeouf attended the photocall for 'Man Down' during the 72nd Venice Film Festival on September 6, 2015, in Venice, Italy with a skinhead hairstyle and five o'clock shadow to match his charcoal suit.
Click here for Shia Labeouf's hairstyles over the years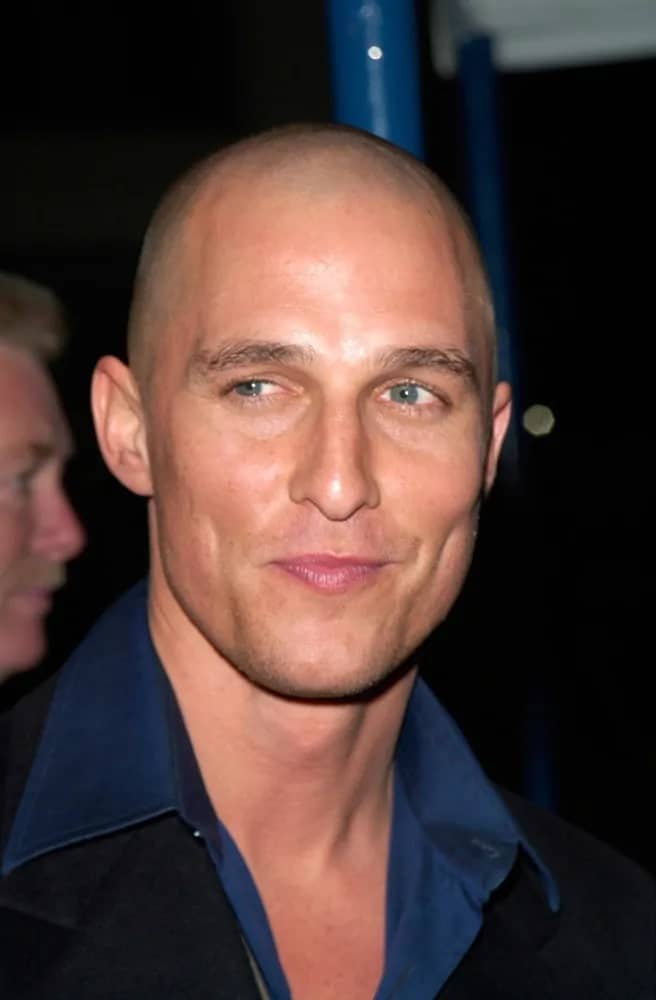 Matthew McConaughey went for an edgy bald look at the 2000 world premiere of "What Women Want" in Los Angeles.
Click here for Matthew McConaughey's hairstyles over the years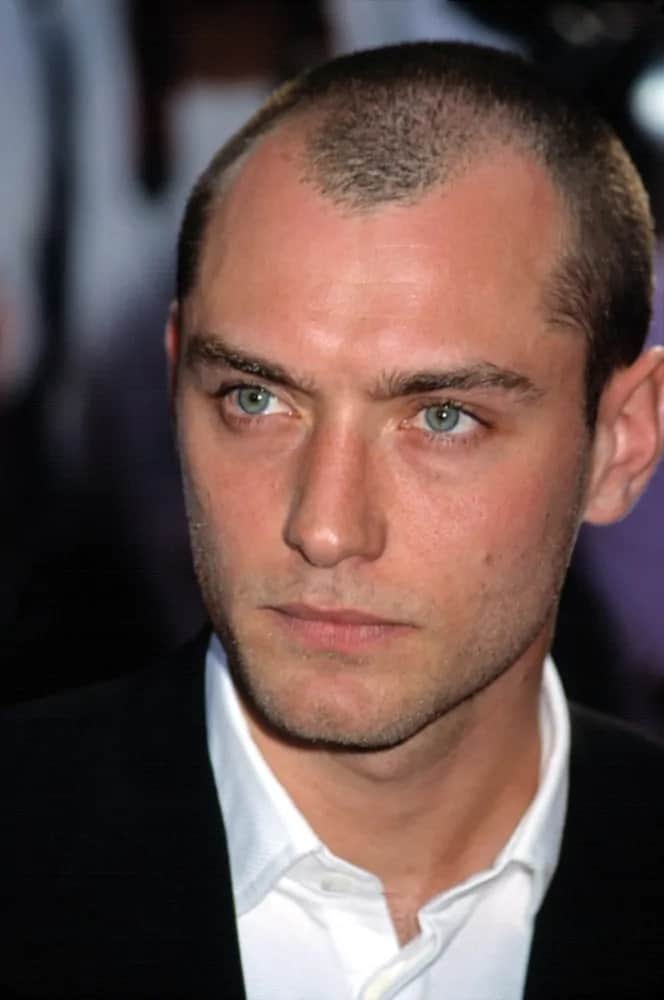 Jude Law went for an edgy style with his buzz cut hairstyle and five o'clock shadow at the 2001 world premiere of "Artificial Intelligence" in New York.
Click here for Jude Law's hairstyles over the years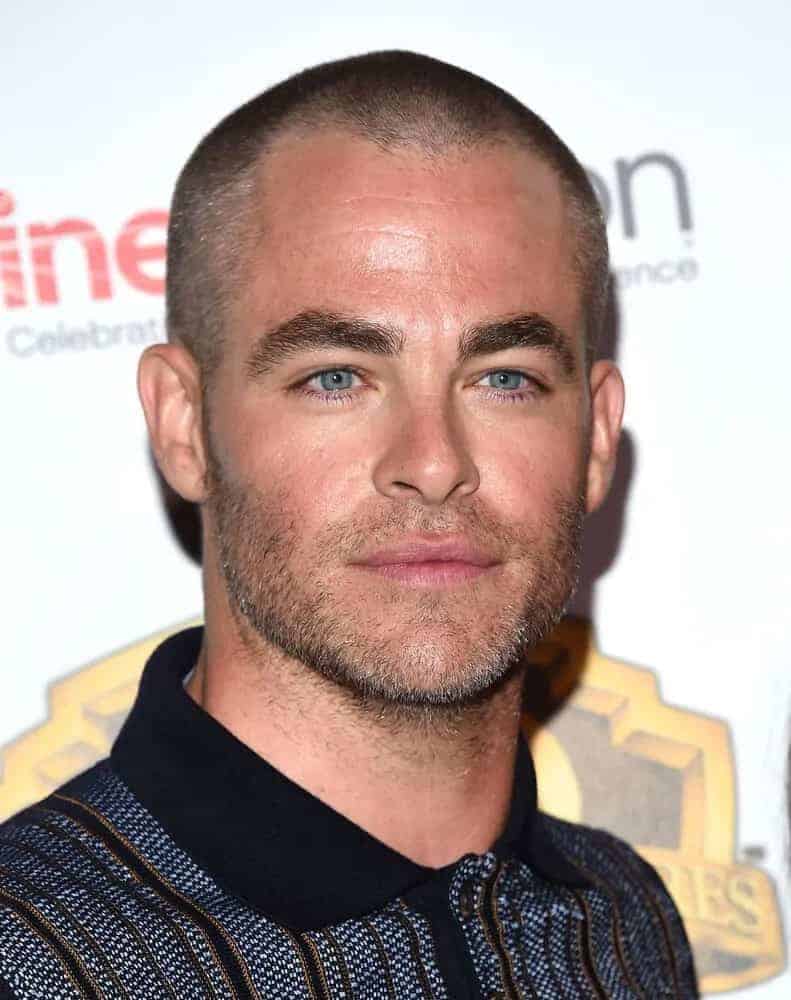 Having shaved his head because 'he was bored', Chris Pine looks absolutely fierce with his fiery-looking blue-green eyes and the chiseled face structure. After playing Captain Kirk in the movie Star Trek which required him to have long hair and a full beard, he started cutting his hair out of boredom. Irrespective of the reason behind going full chop, he sure does look very feisty especially with the kind of sharp face cut he has!
Click here for Chris Pine's hairstyles over the years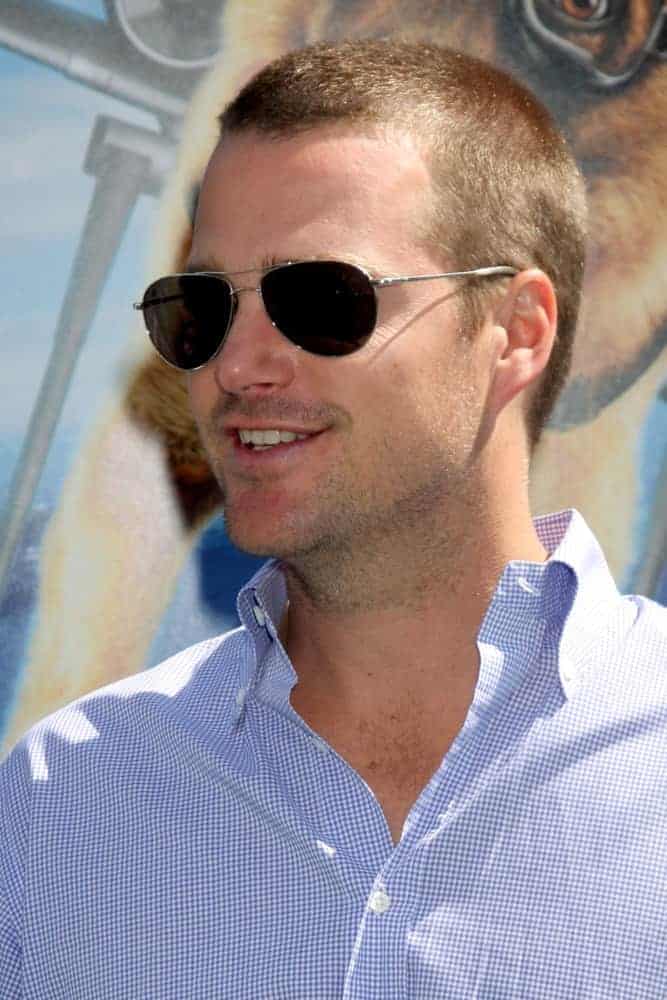 Chris O'Donnell was at the "Cats & Dogs: The Revenge of Kitty Galore" Los Angeles Premiere at Grauman's Chinese Theater on July 25, 2010 in Los Angeles, CA. He wore a smart button-down shirt and paired it with a pair of cool sunglasses and a shaved dark brown hairstyle.