Check out these50 different types of awesome short blonde hairstyles and cuts for women. Many styles, hair types, face shapes and examples. Get the best ideas for your next cut or styling here.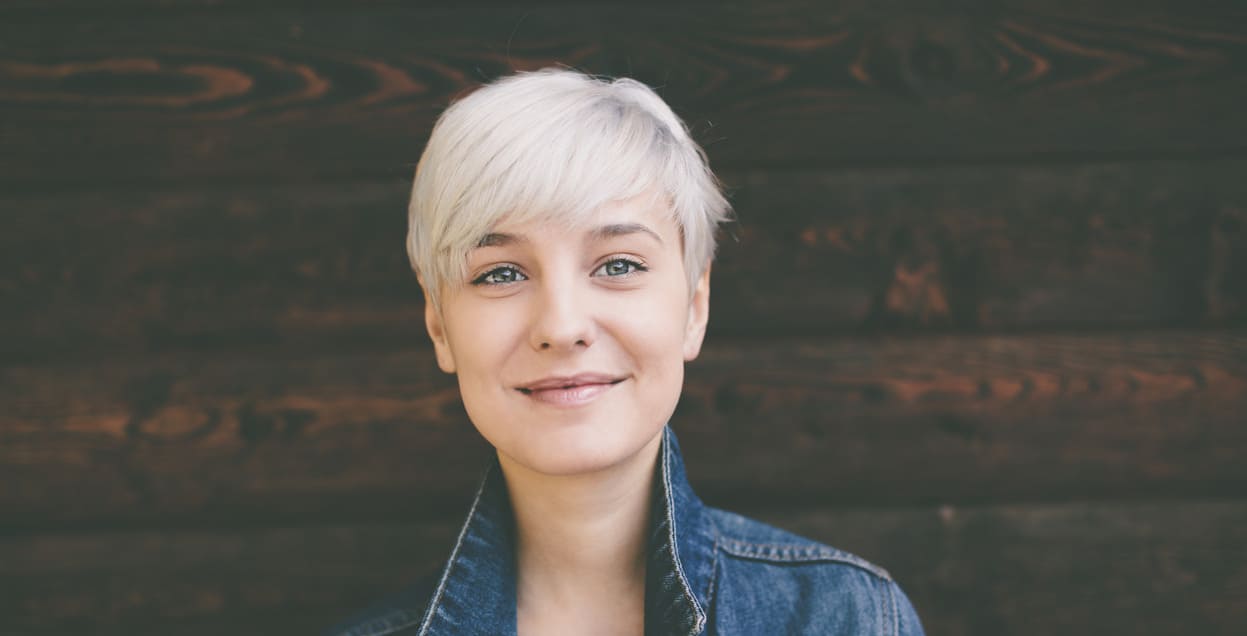 Blonde hair is popular. Short haircuts for women are popular.  It goes without saying that short blonde hairstyles for women are fairly popular.
We put together this huge and awesome gallery showcasing many different examples and ideas below.  You'll see many styles and shades of blonde in this gallery that will inspire your cut or style.
Blonde hair really accentuates the hair cut you have. It can look really pretty on just about anyone. The growing trend of short blonde hairstyles among women shows that it's a style beloved by many. You can try some of the following blonde hairstyles for your next makeover.
Photos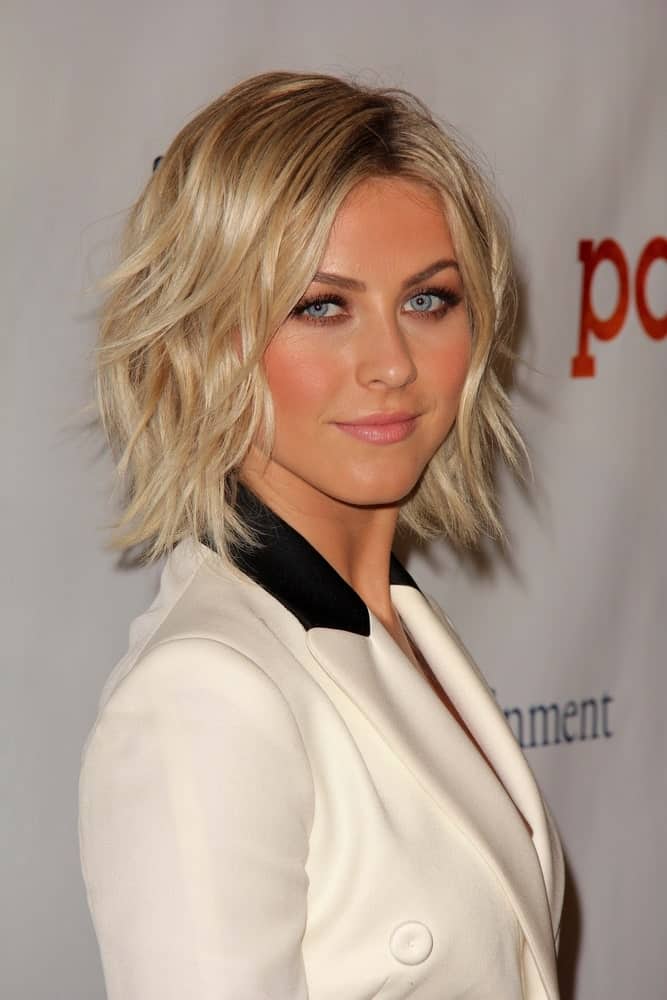 Slightly messy short hair looks absolutely gorgeous. If you part it just right, it can frame your face in a lovely way.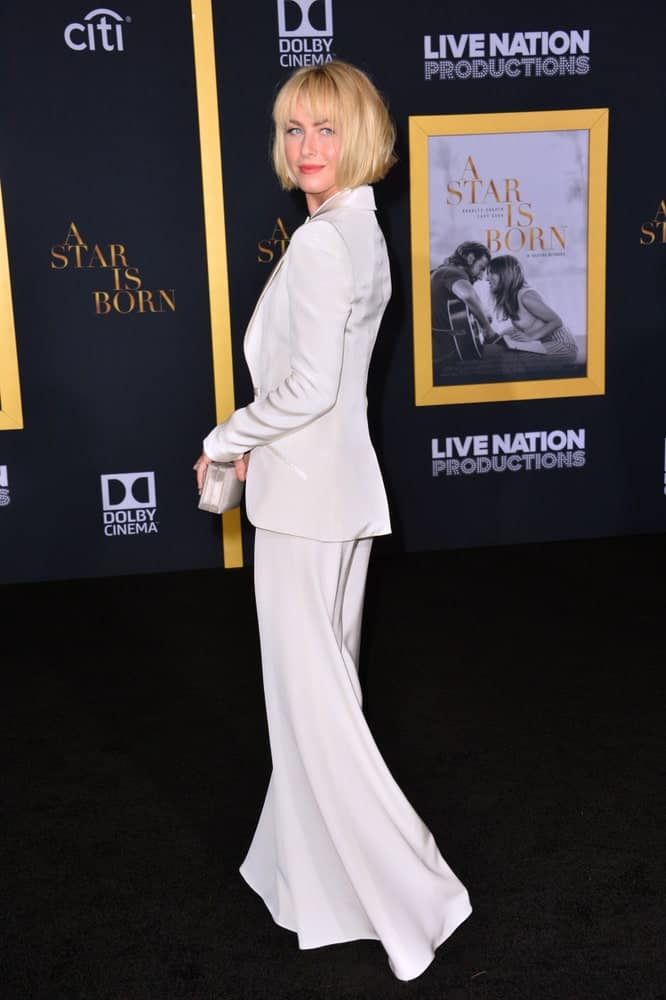 Cute bobs are the way to go if you want a change of hairstyles. A little messy bob can look really cute and highlight your jawline in a great way.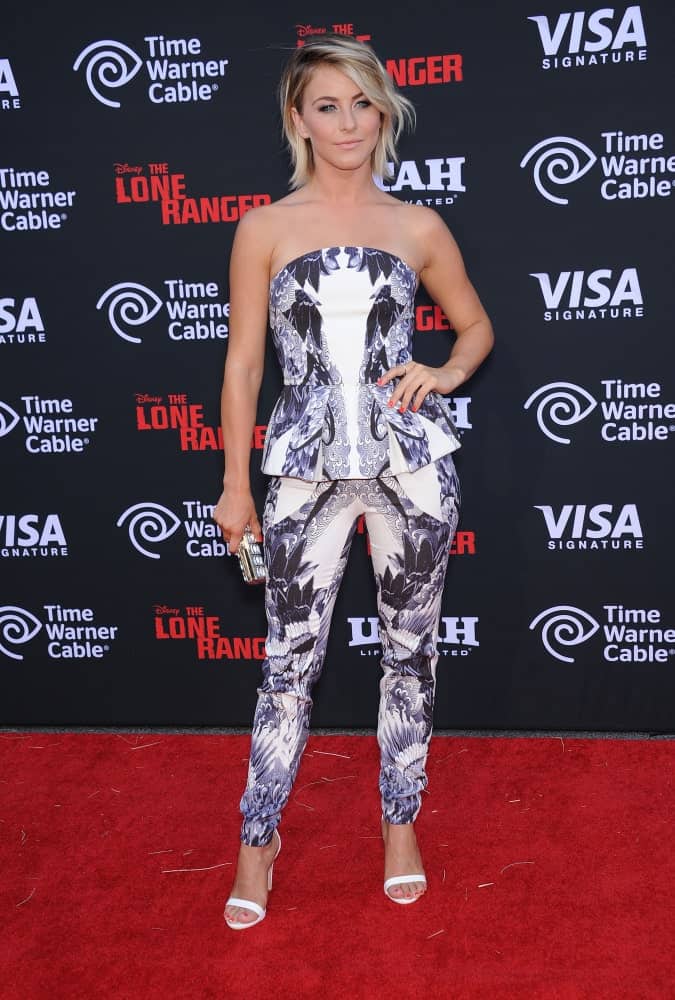 Feather cuts have become really popular over the years since they add a little bounce to your hair and give it volume. Side-swept bangs with this haircut look absolutely fabulous!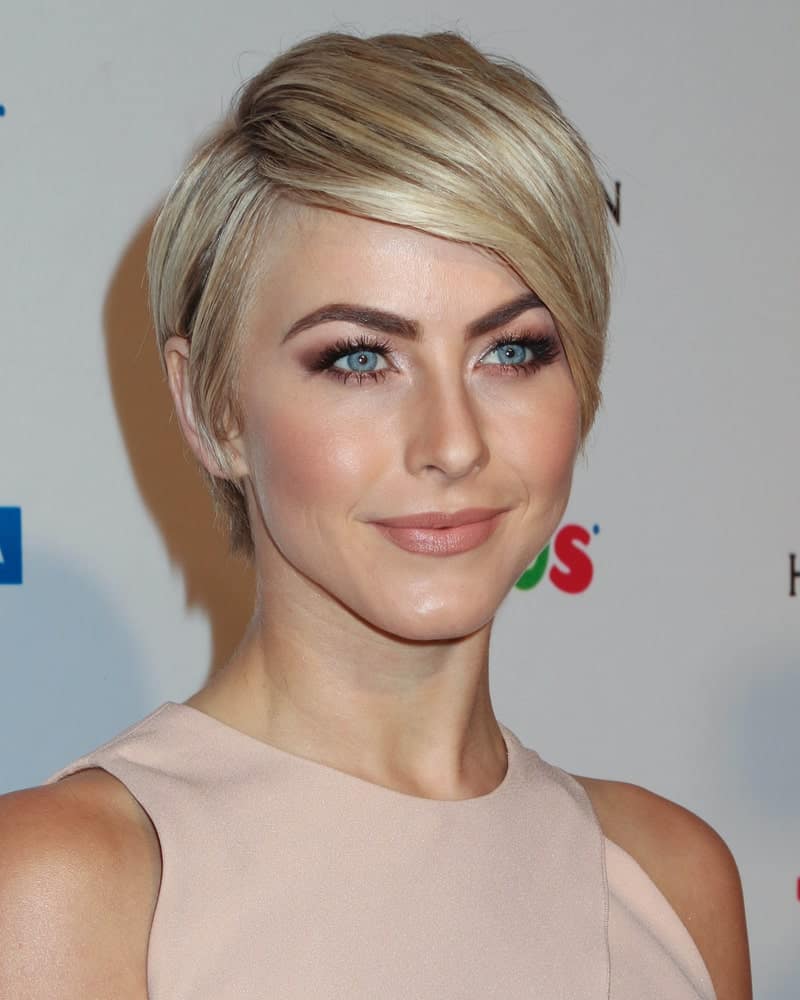 If you want to make a statement, a straight pixie cut is a great way to do just that. It can highlight the color of your eyes and add emphasis to your jawline.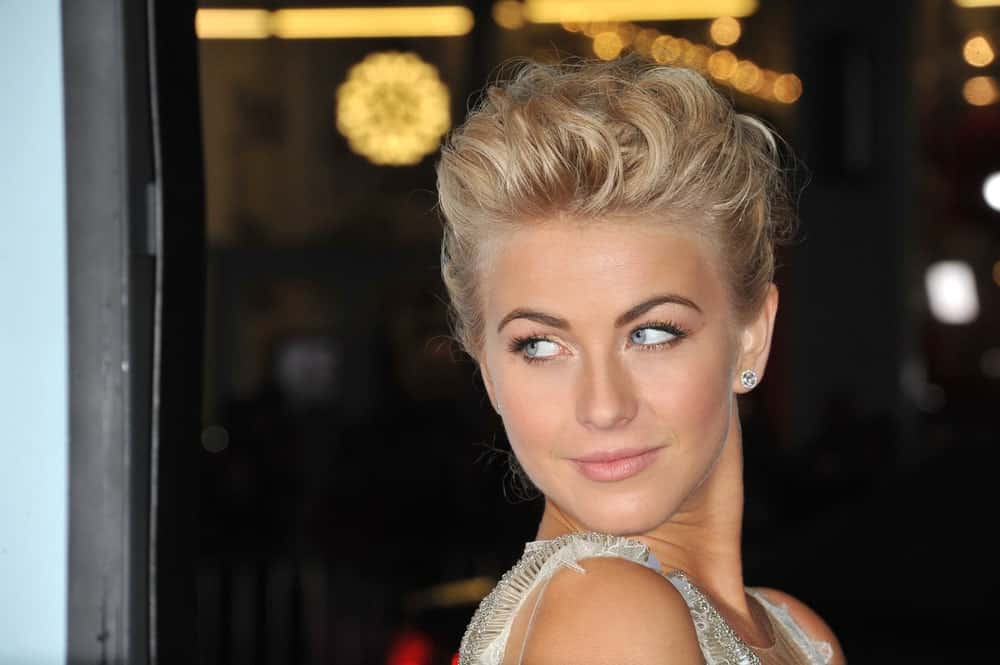 For a formal event, you can puff up hair to add some fluff and volume to it.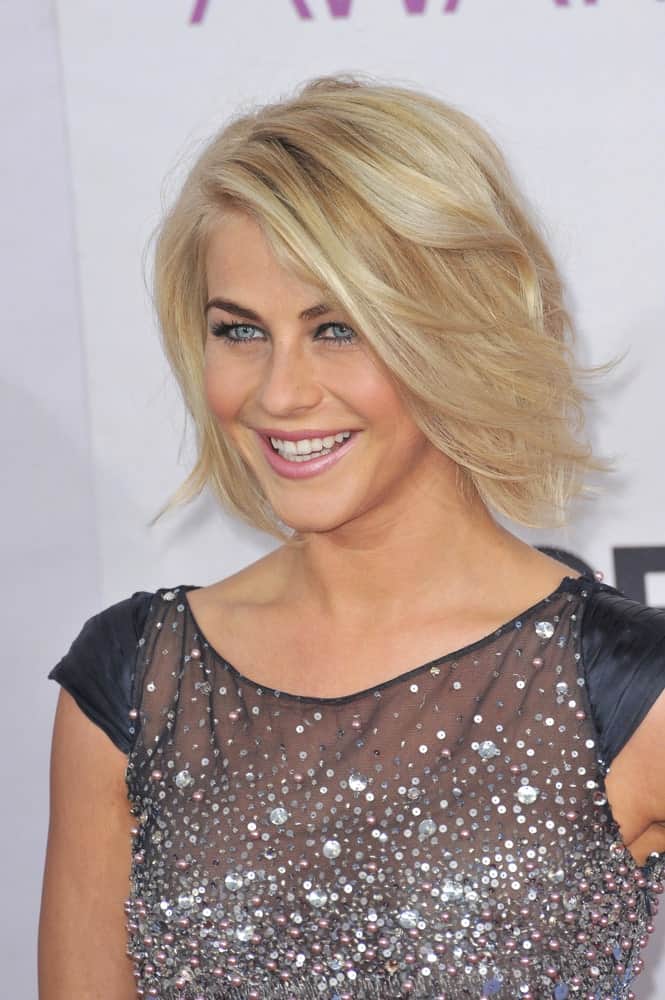 A small flowing bob can look really great on anyone. All you have to do is blow-dry your hair so that it looks light and soft.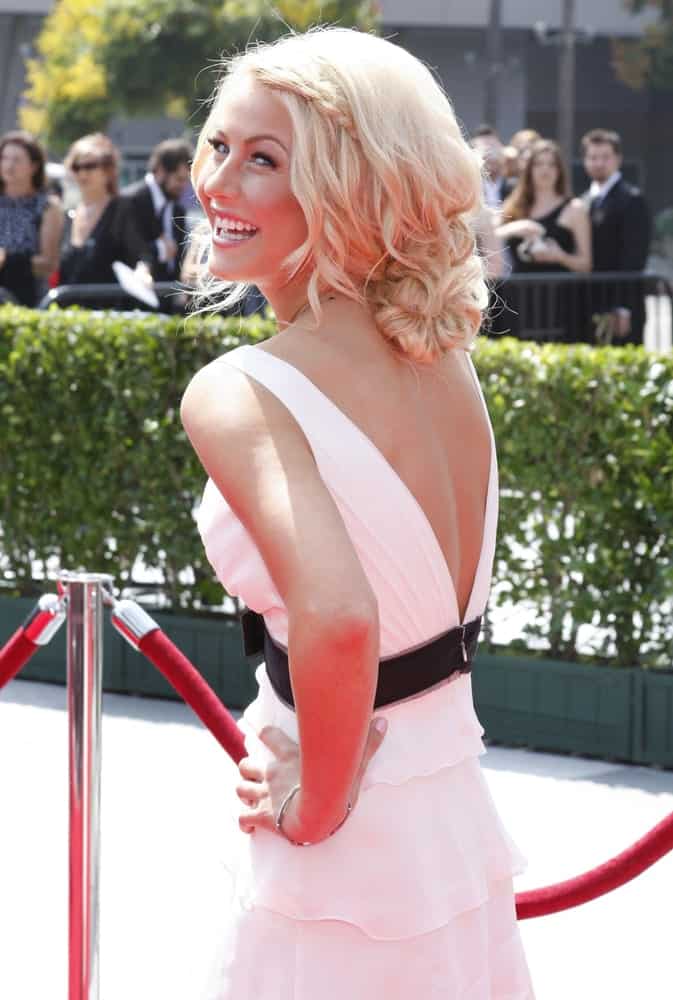 You can add a cute braid and clip it into your hair as well. It looks super unique and will take you barely any time to make.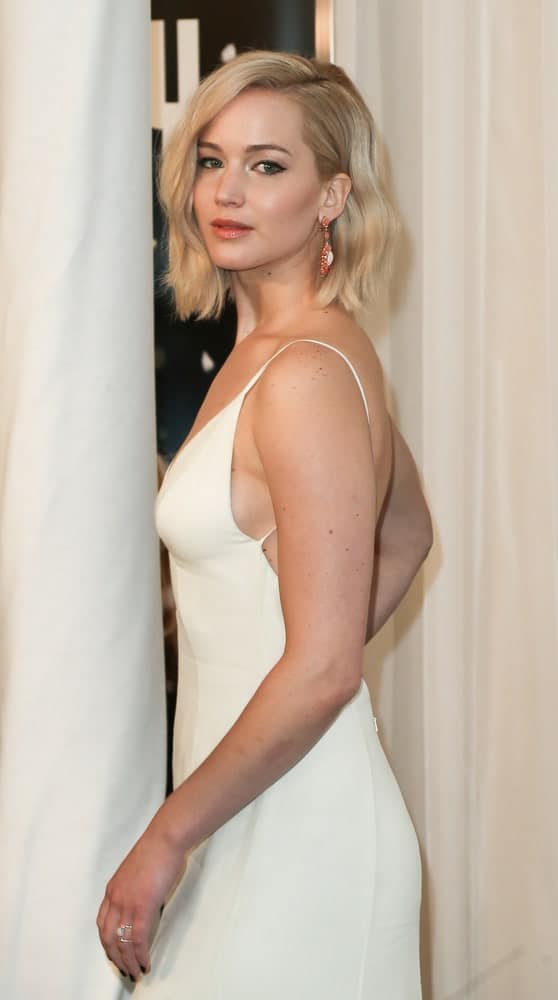 Part your hair from the side and blow-dry it lightly to create a soft wave in the hair. This will end up looking really great and be perfect for any event.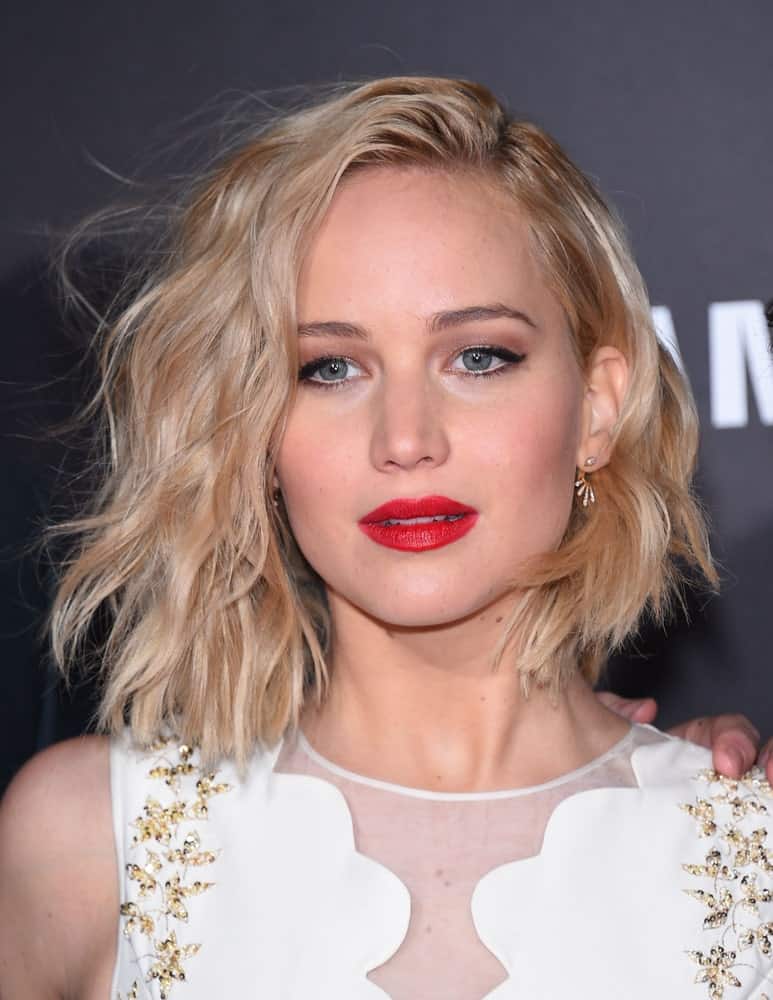 Messy curls should never be underestimated. Curl your hair lightly to create some volume and you will definitely end up loving the look.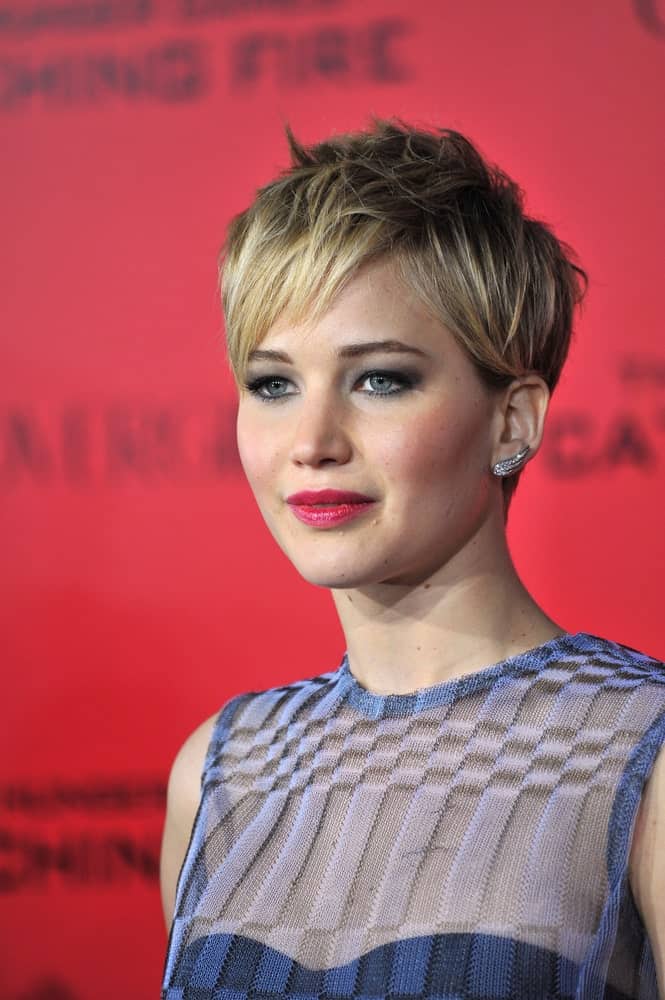 Spiky pixie blonde hair has always been a great hairstyle for many women around the world. These days it has become more and more common since it's just so easy to take care of. Wake up and you're basically ready for the day.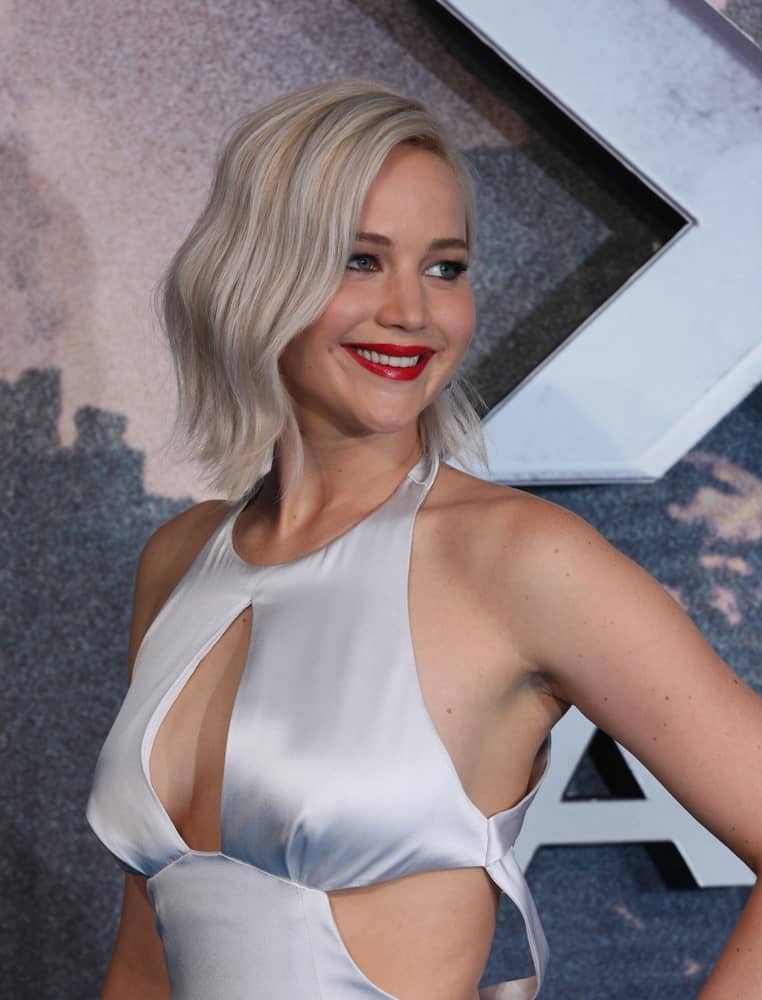 Platinum blonde is also worth all the hassle of dyeing the hair. It ends up looking really great and you'll definitely have a fun time styling it.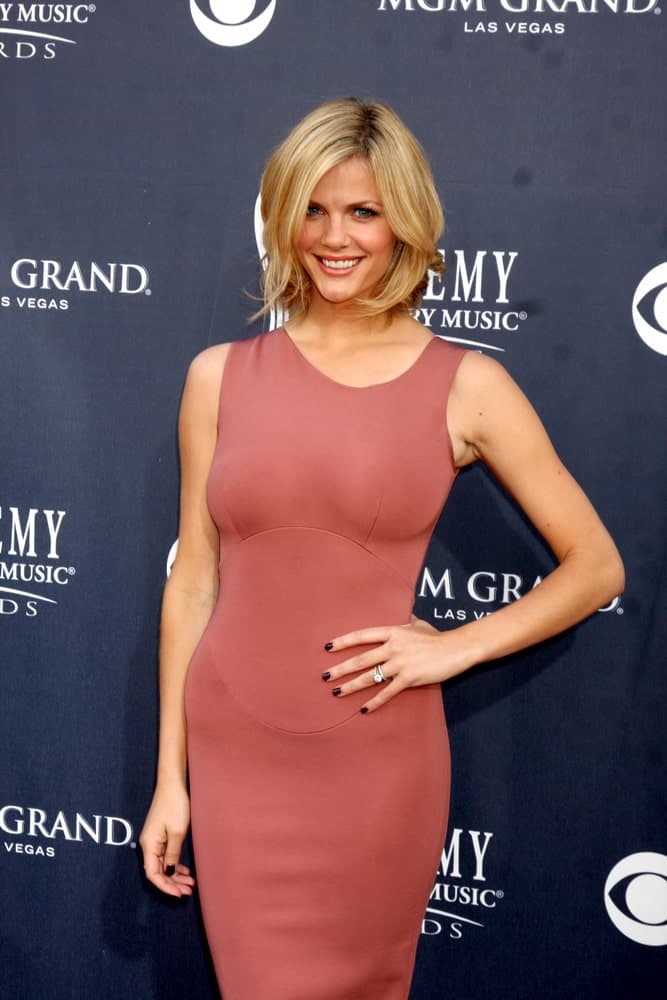 A cute bob with side-swept bangs is a deadly combination. You will definitely have a successful makeover if you choose this look.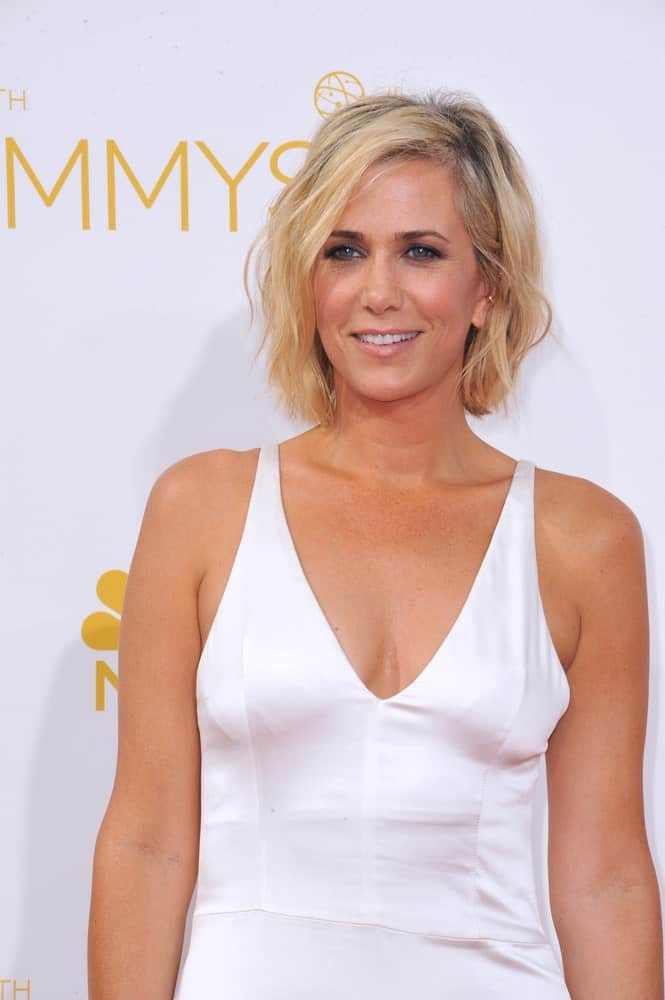 Kristen Wigg's transformation from a brunette to a blonde made her look years younger. The light color looks absolutely great on her and will also on you.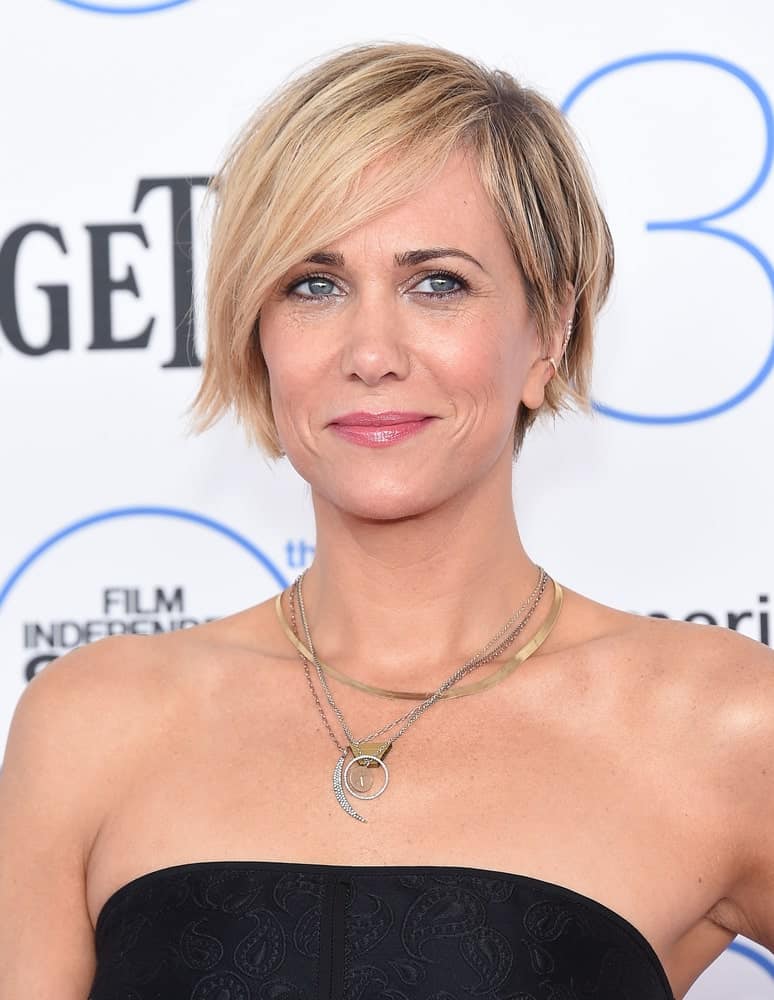 A cute short haircut looks adorable on women. When paired with bangs, it really does wonders to make your jawline and cheekbones stand out.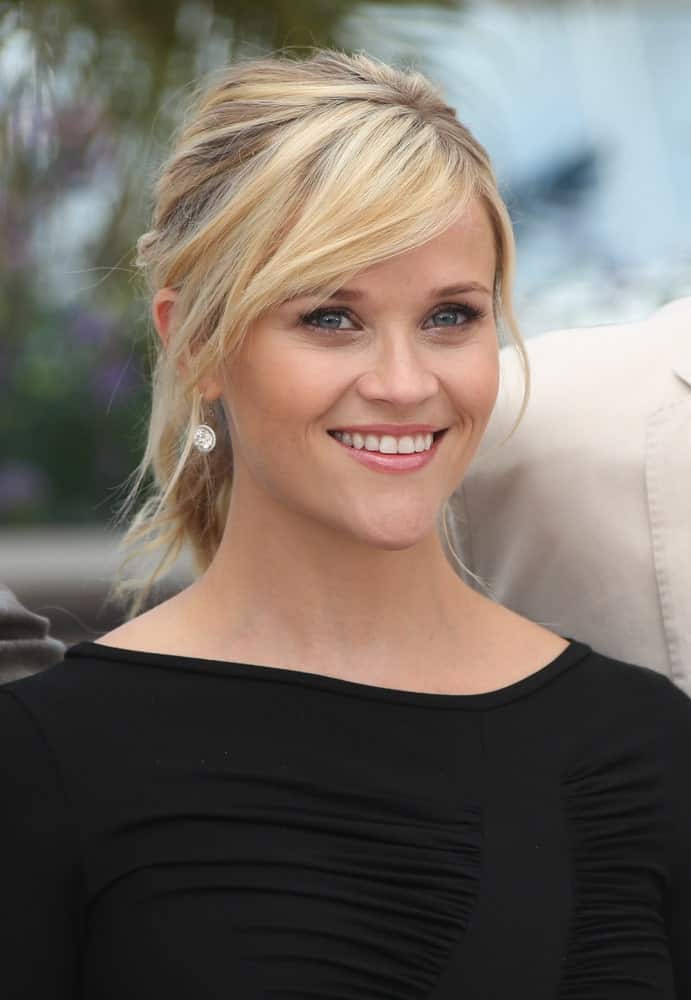 A cute ponytail looks so great and it's really easy to make as well. Bangs can help make the ponytail look better and frame your forehead.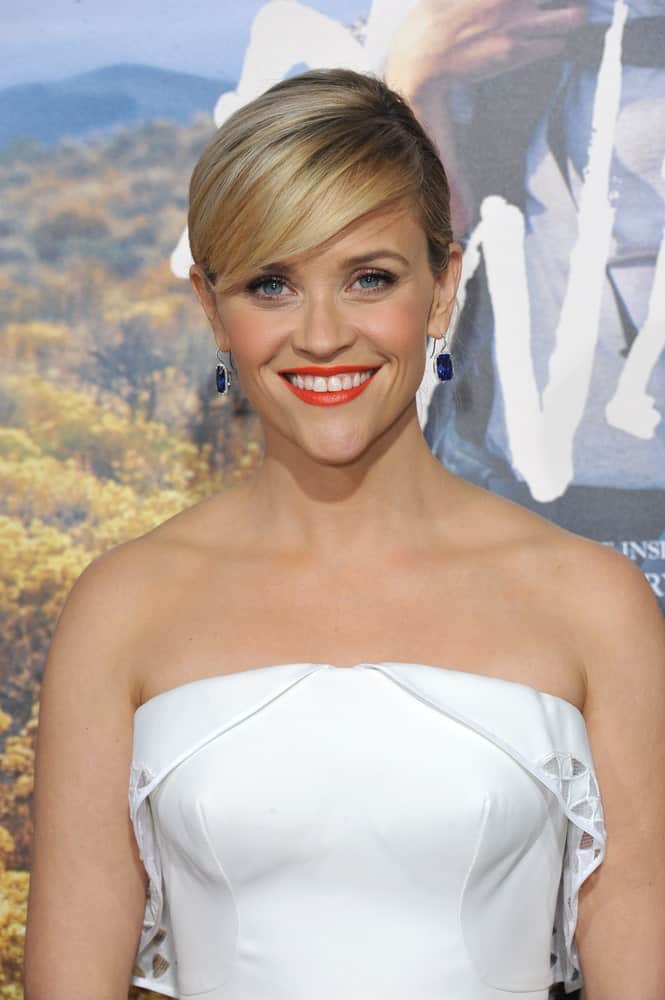 Sleek bangs with a bun can look really great as well. It makes the neck look longer and makes your collarbone stand out even more.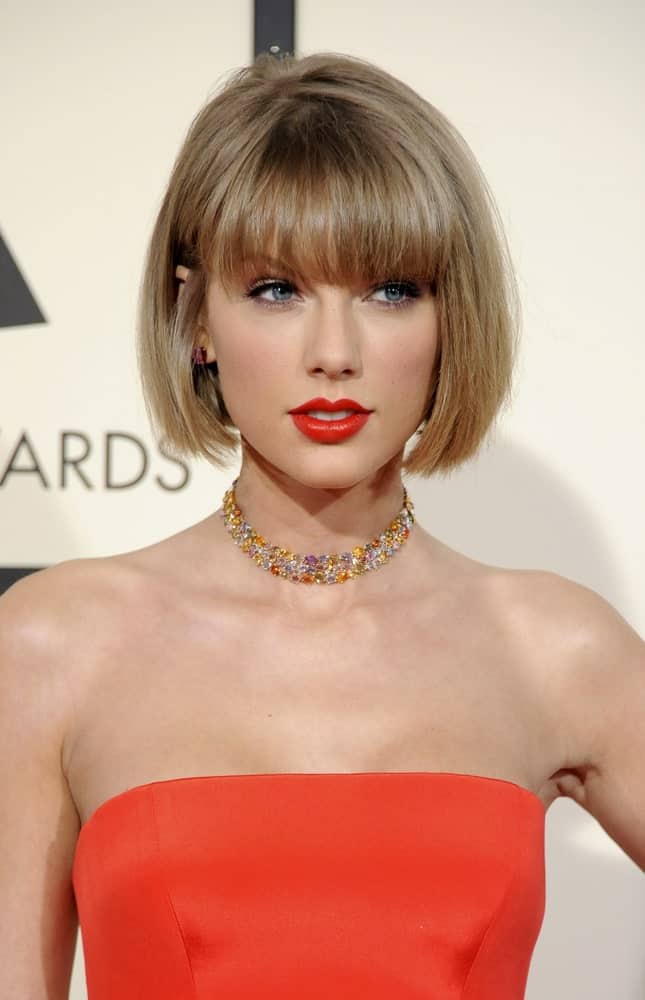 Sleek short bob with fringes is one look that simply doesn't stop trending. You can get this haircut and easily add more emphasis to your jawline and cheekbones.
Click here for Taylor Swift's hairstyles over the years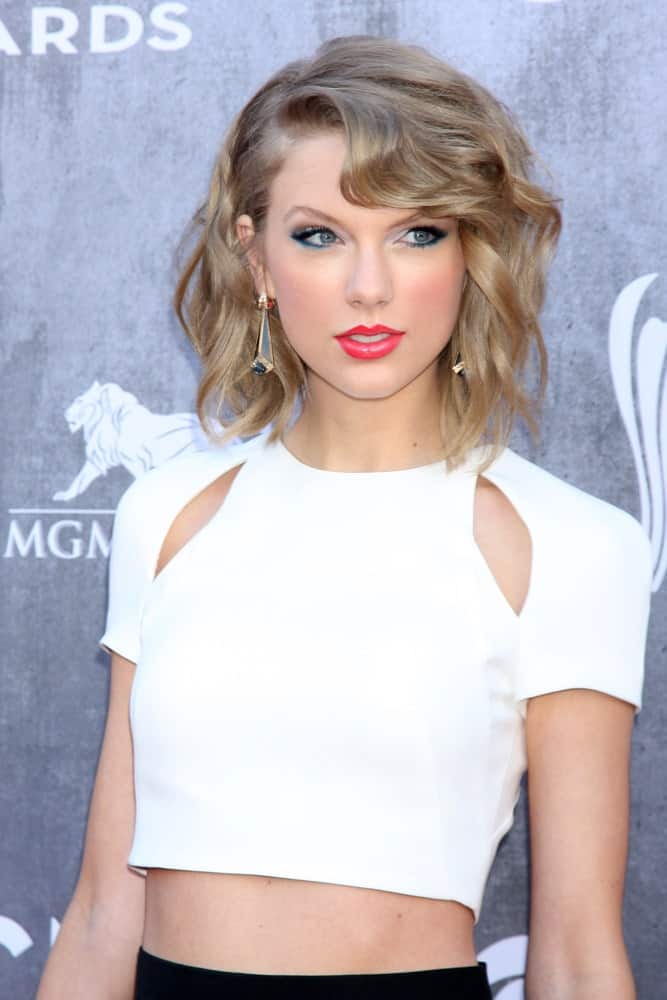 Curly bangs are a rarity to see but when done right they can add just the right amount of texture and volume to your hair.
Click here for Taylor Swift's hairstyles over the years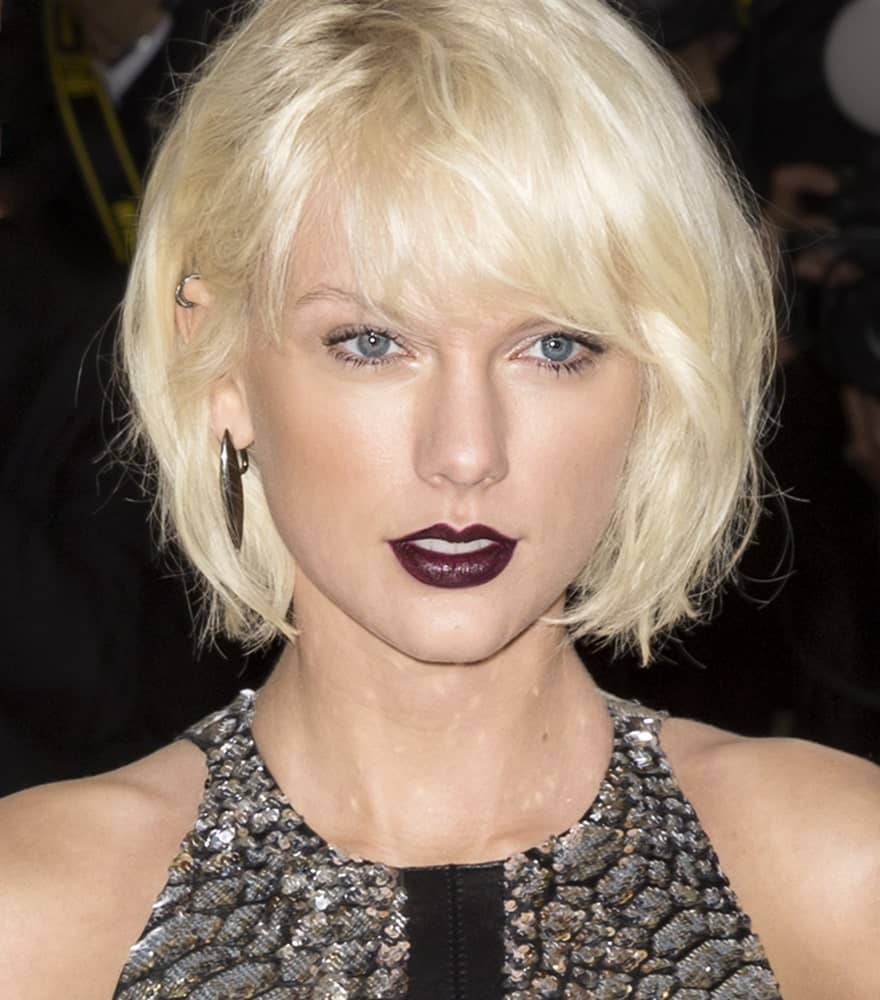 A messy bob cut with platinum blond hair can make you look really sharp and intense. The look is one that will definitely make a statement at your next formal event.
Click here for Taylor Swift's hairstyles over the years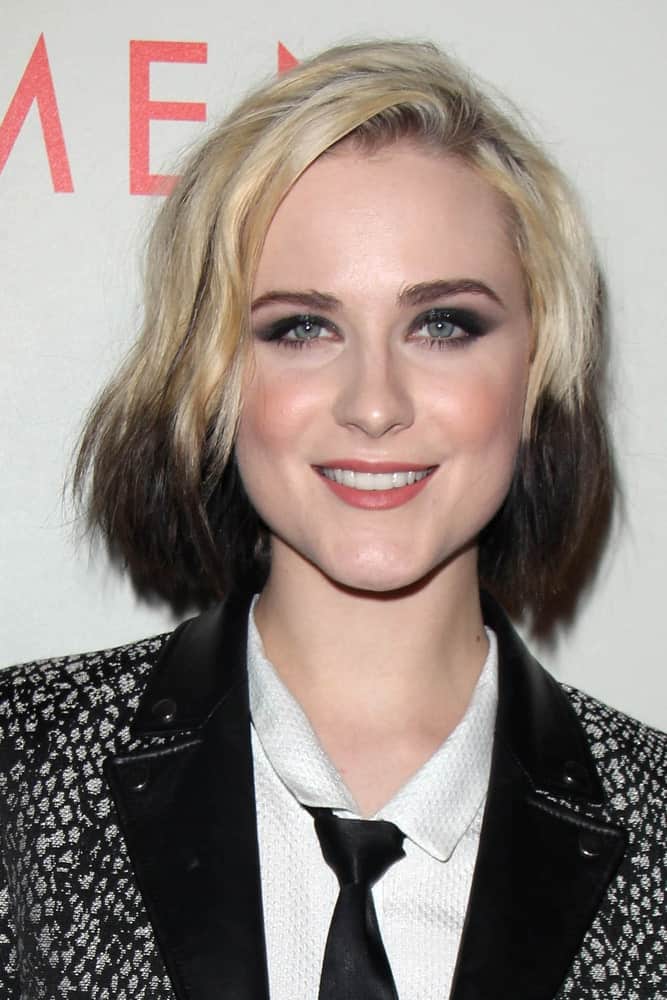 Ombre hair doesn't only mean that you go from dark roots to light tips as most people usually do. Doing just the opposite can also make quite a statement and look absolutely fabulous.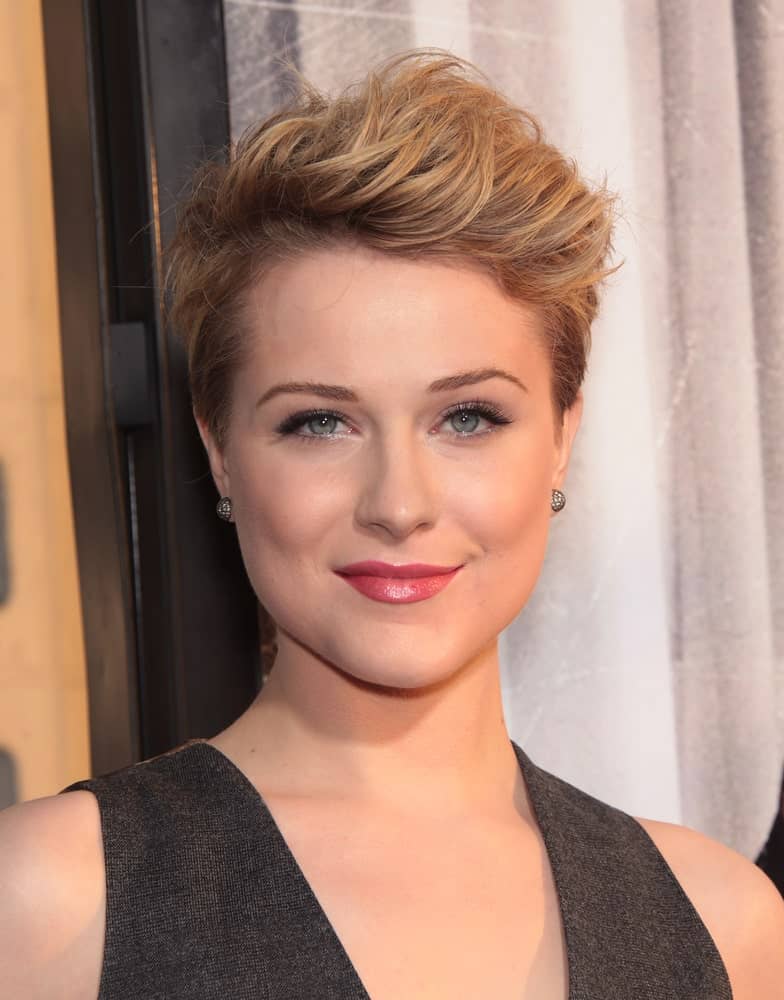 Short hair doesn't mean that you can't add some life to the hair. Evan Rachel Wood can be seen here making quite a statement with her creative hairstyle.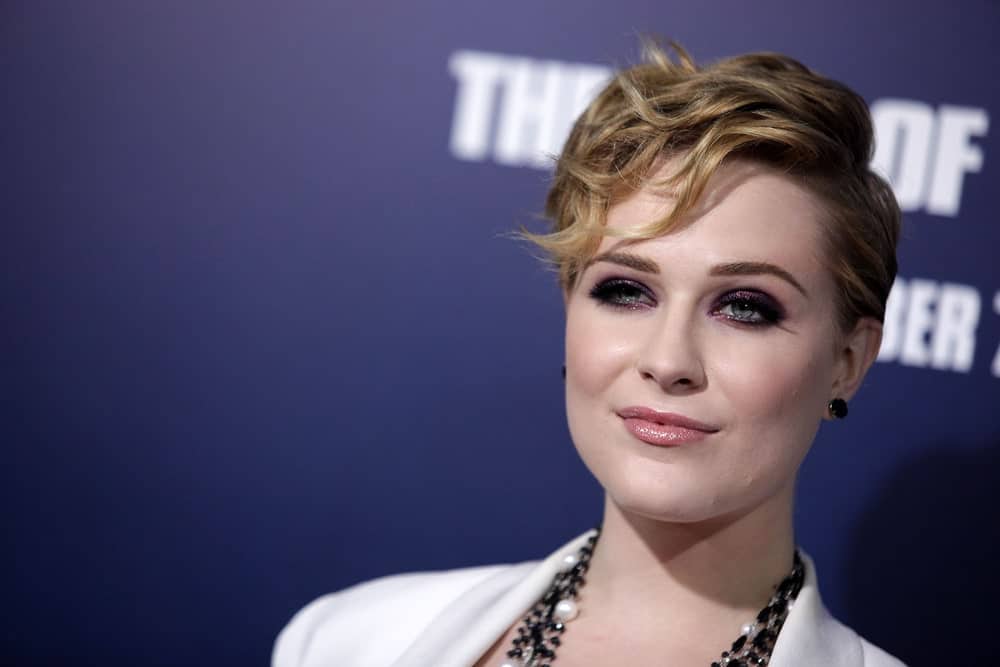 Add some curl to your short pixie hair and you will surely have a really unique look that is perfect for any event.
Short bobs can look simply wonderful even if you don't do much to them. You can simply cut the hair in a nice bob and let them flow naturally.
Click here for Cameron Diaz's hairstyles over the years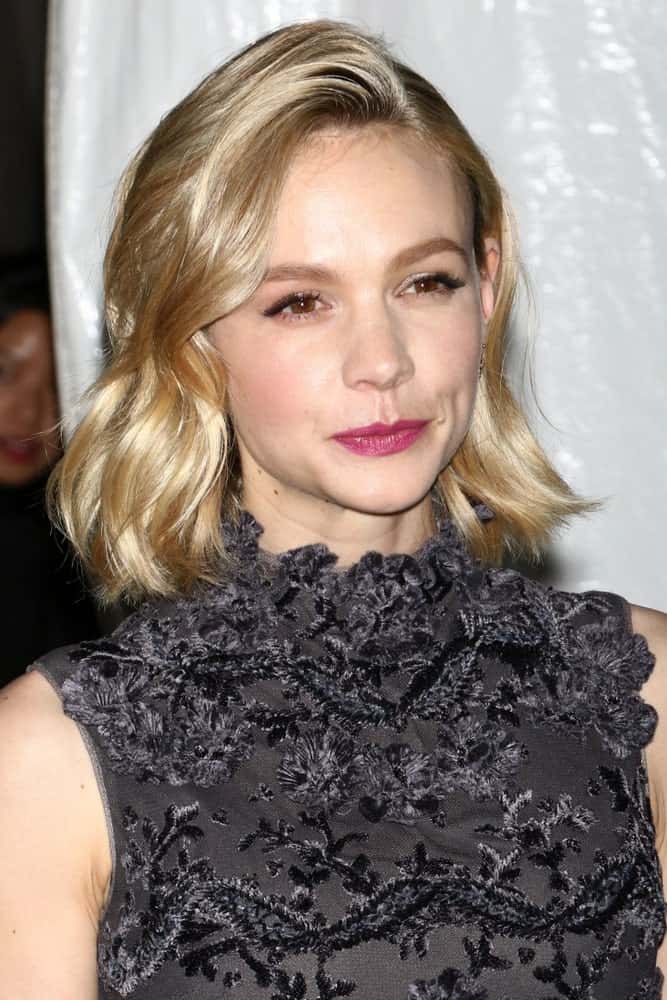 Classic short hairstyles look really cute, especially if you add a little wave to it.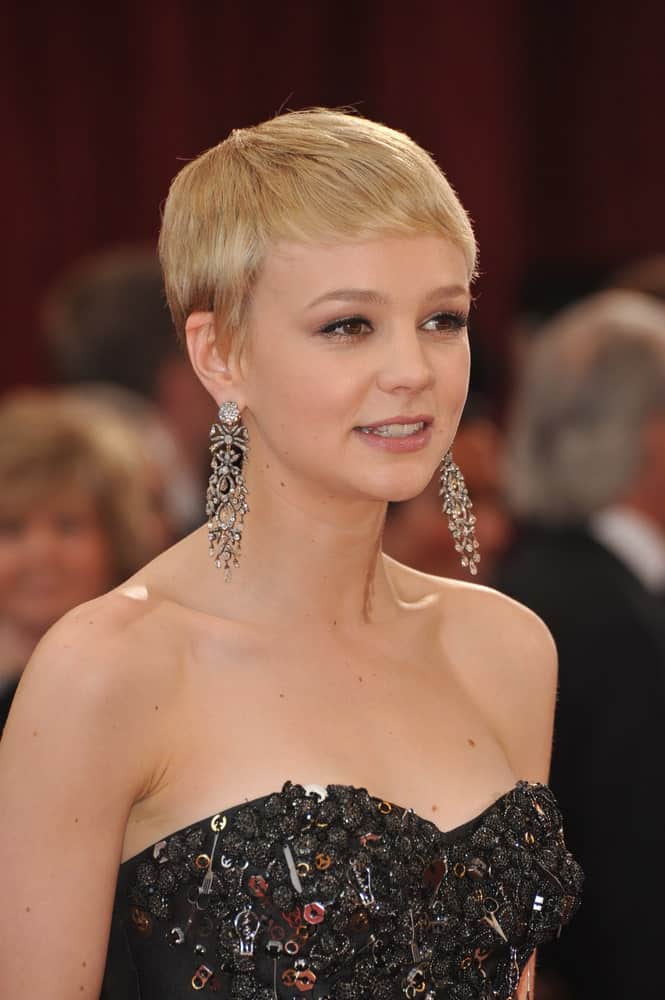 You don't need to have long bangs with your next pixie cut either. Even really short hair can look really great and doesn't require a lot of management.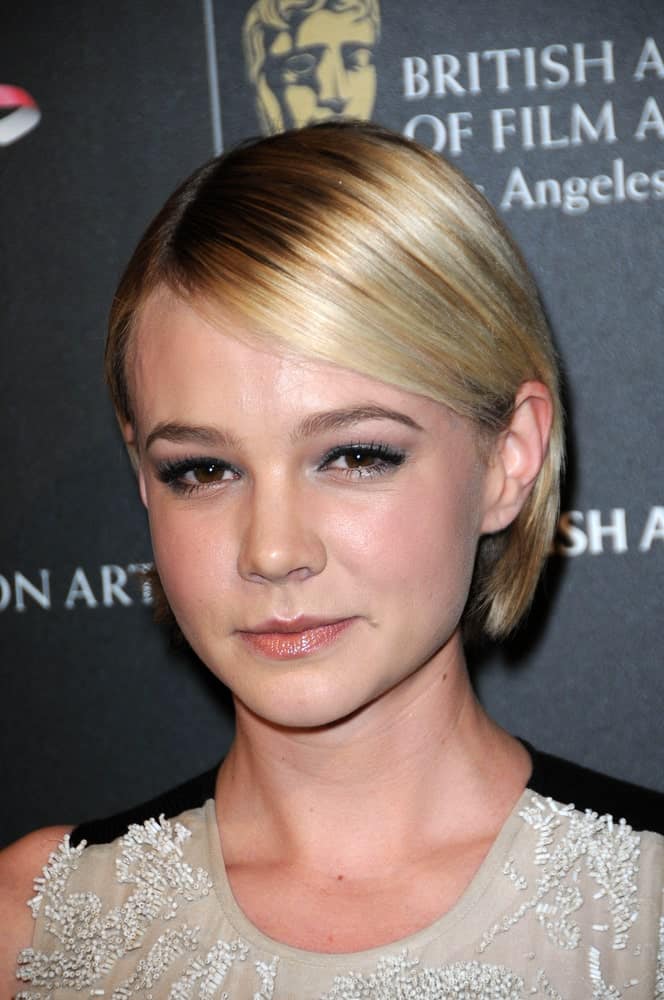 Sleek straight short bobs don't require much effort either. You can simply tuck them behind your ear and you are good to go.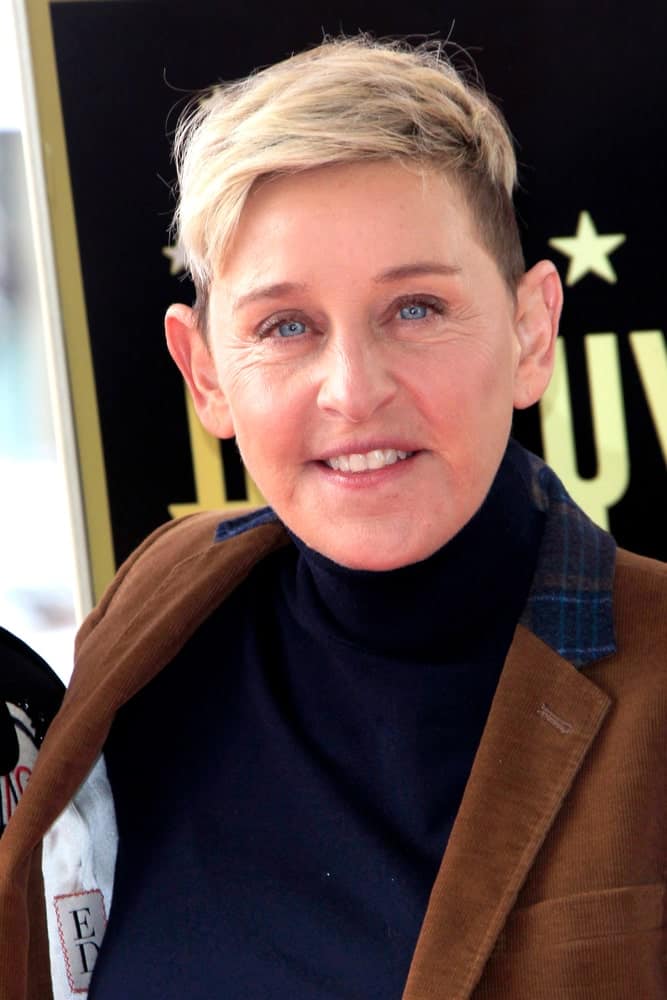 Ellen is definitely bringing back the platinum blond short hair with the shaved offsides. It looks really sophisticated and doesn't take any effort to maintain either.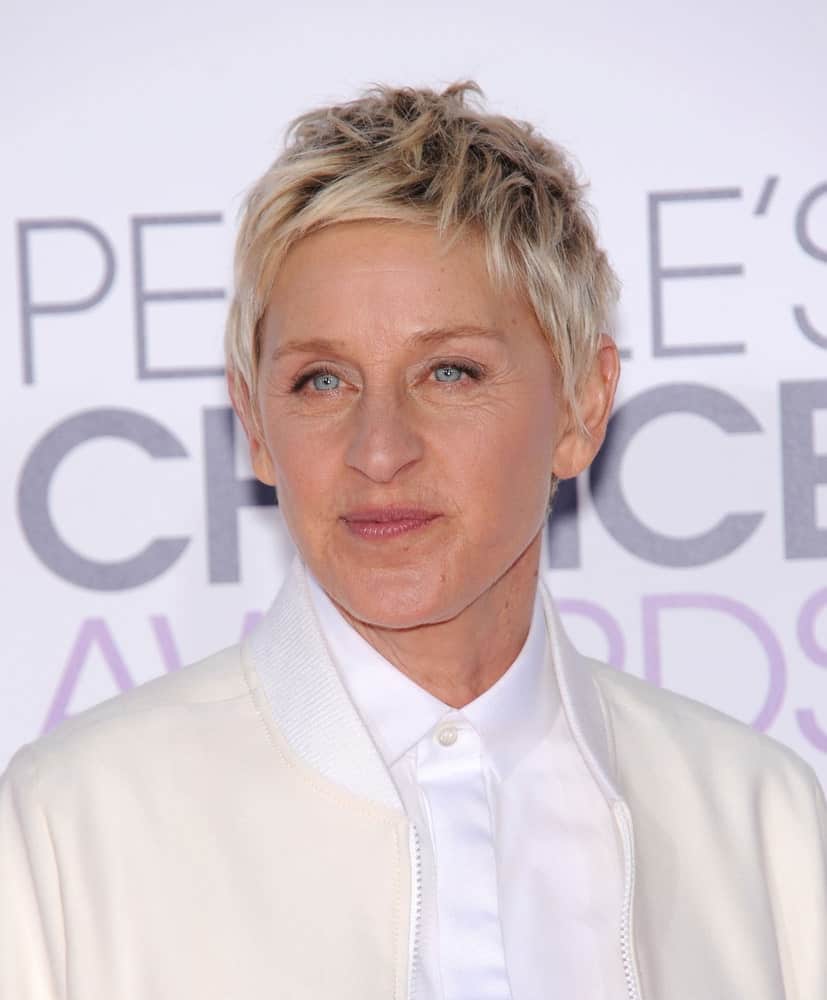 Ellen has supported the spiky blond hair for a really long time and it's become quite a signature look for her. It can become the same for you as well.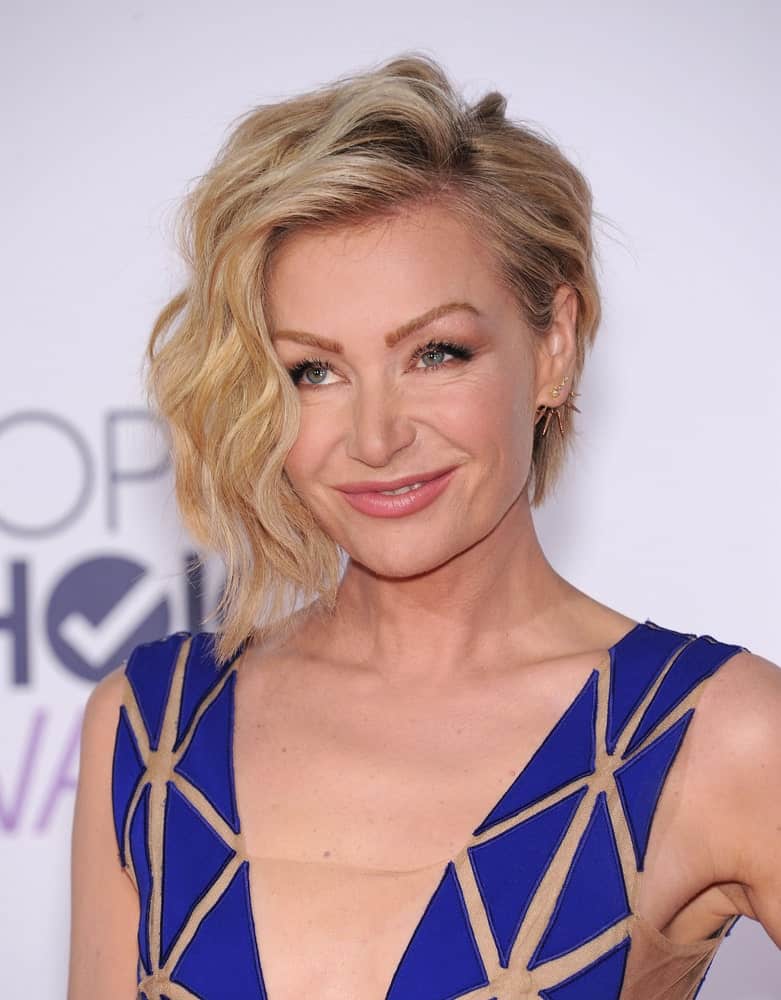 The short hair on one side and long flowing curls on the other really looks elegant and unique. It adds much-needed volume to your hair.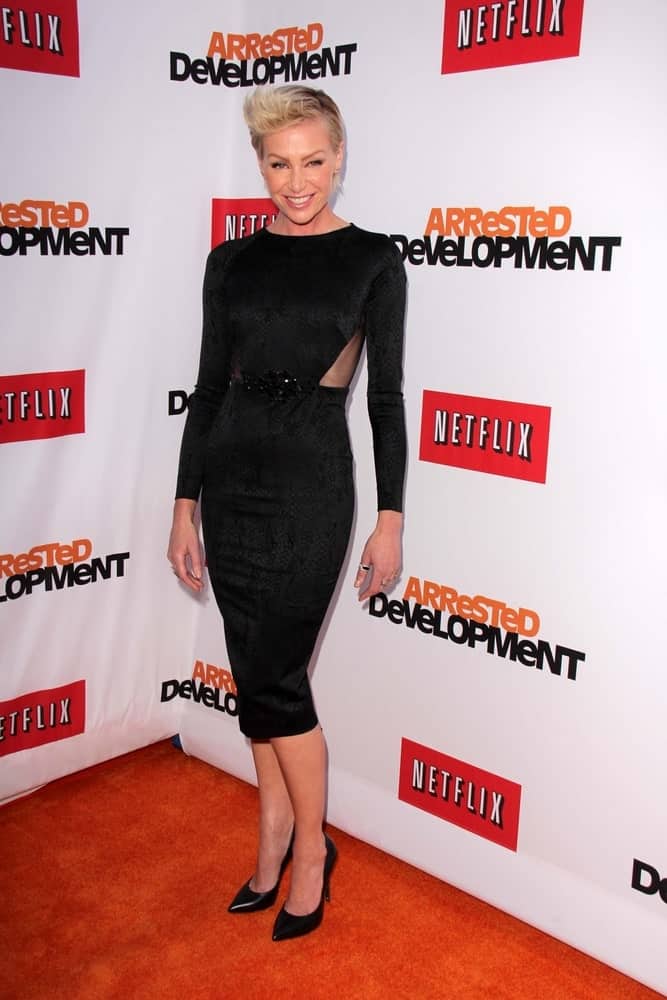 Short hair can look really great especially when you style it correctly. Allow your bangs to look messy and cute, and you will have a wonderful time with your hair.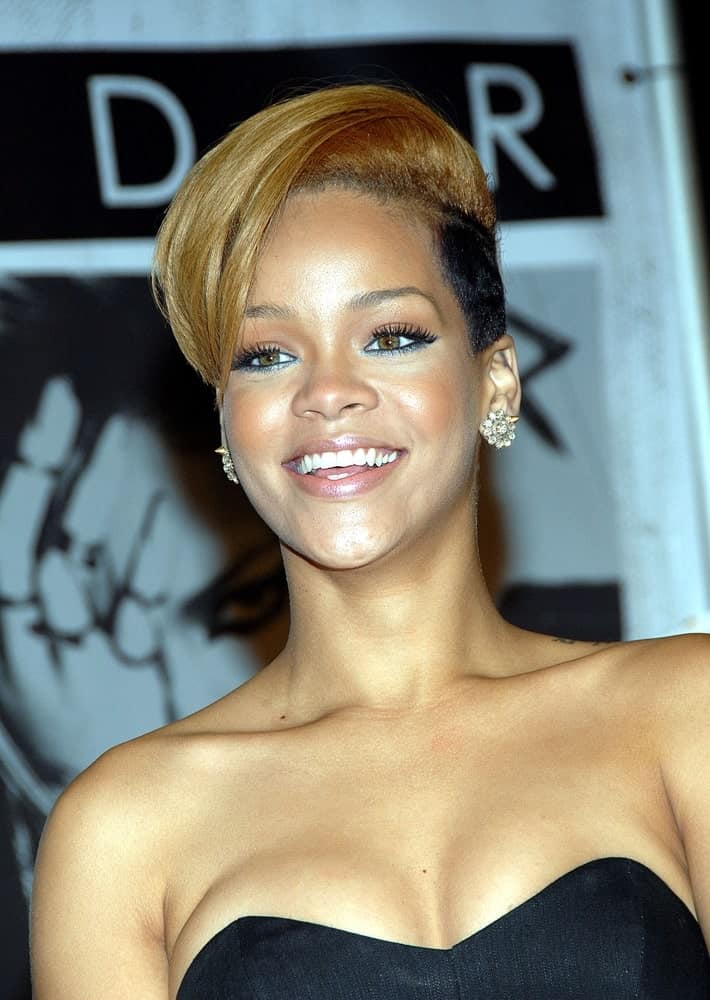 Sweep your hair over your forehead in a wave-like look. This is one creatively unique look that will make you look super great.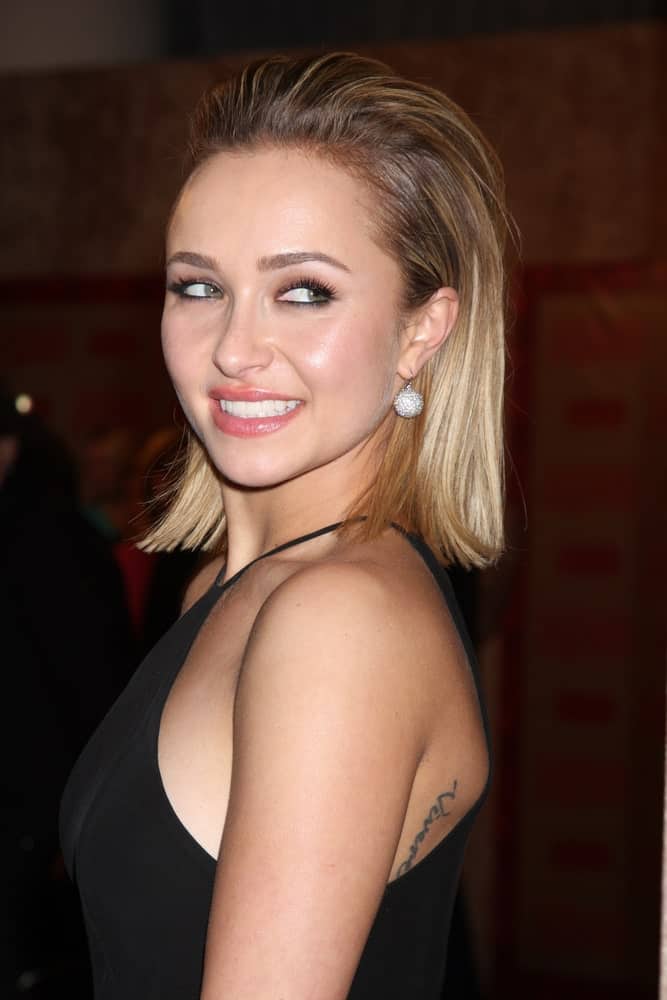 A slicked back look can also be utter perfection. It looks a little like you've just come out of the shower but in a really sexy way. This is definitely a gorgeous look!
Click here for Hayden Panettiere's hairstyles over the years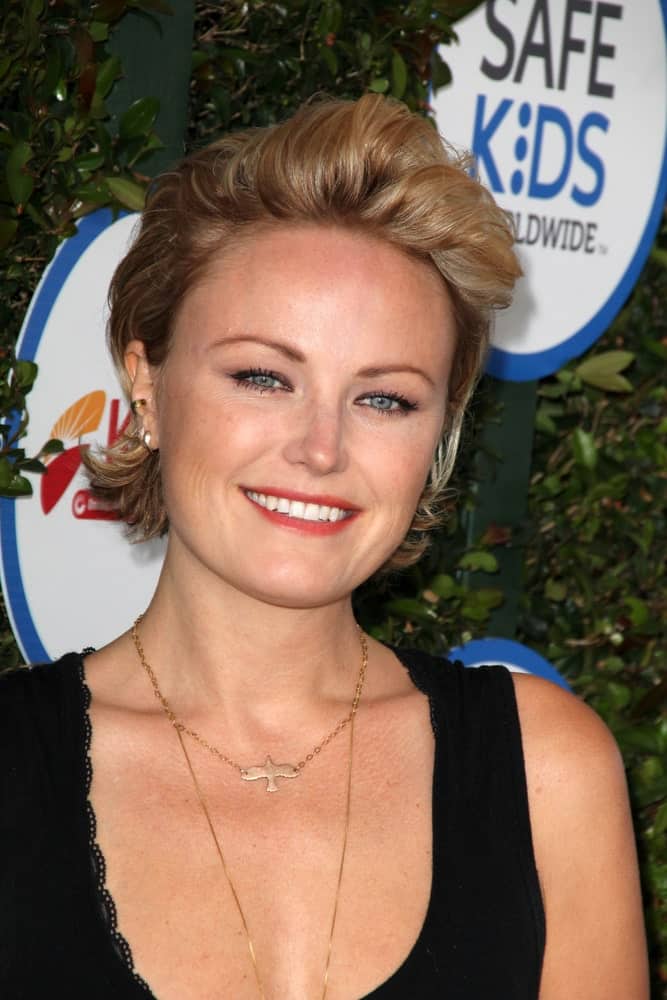 Malin Akerman was at the Safe Kids Day LA last April 26, 2015, in Los Angeles wearing a bright smile paired with her short bob styled to a half-up semi-pompadour look.
Click here for Malin Akerman's hairstyles over the years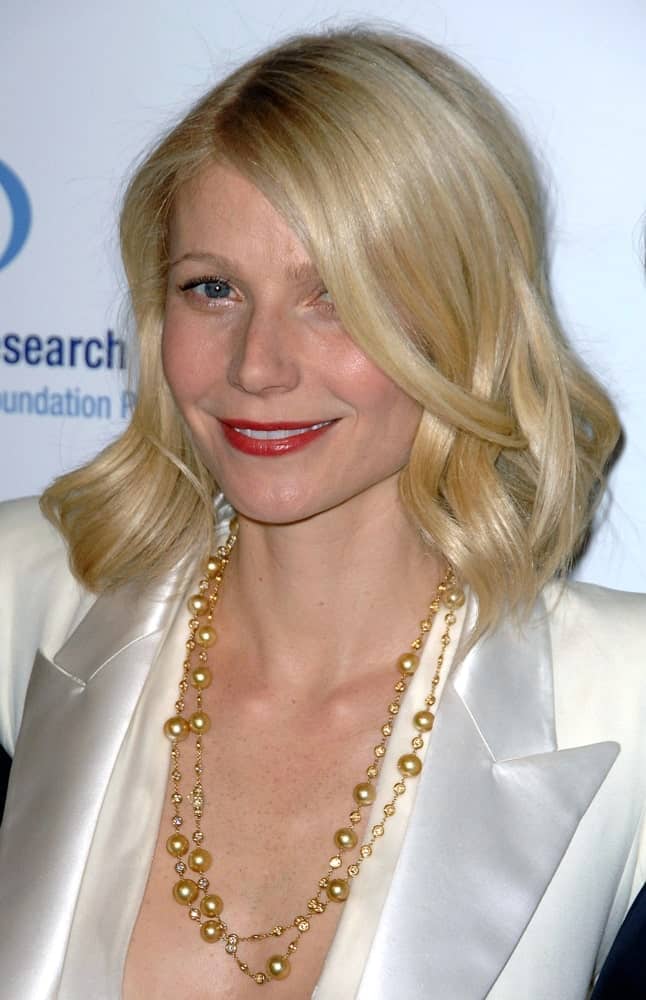 Gwyneth Paltrow overflowed with posh and class in short, stylish curls complemented with a white suit and layered necklace. This look was worn at the Unforgettable Evening Benefiting Entertainment Industry Foundation's Women's Cancer Research Fund on February 10, 2009.
Click here for Gwyneth Paltrow's hairstyles over the years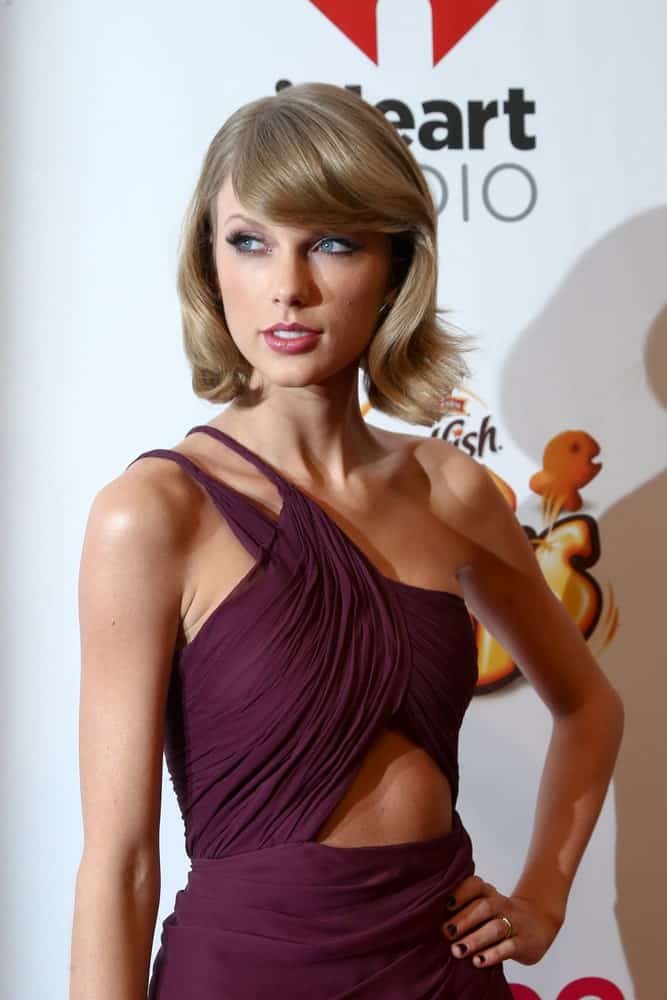 The singer-songwriter exhibited a sexy aura with her burgundy dress paired with a wavy bob cut and side-swept bangs during the Z100's Jingle Ball 2014 at Madison Square Garden on December 12th.
Click here for Taylor Swift's hairstyles over the years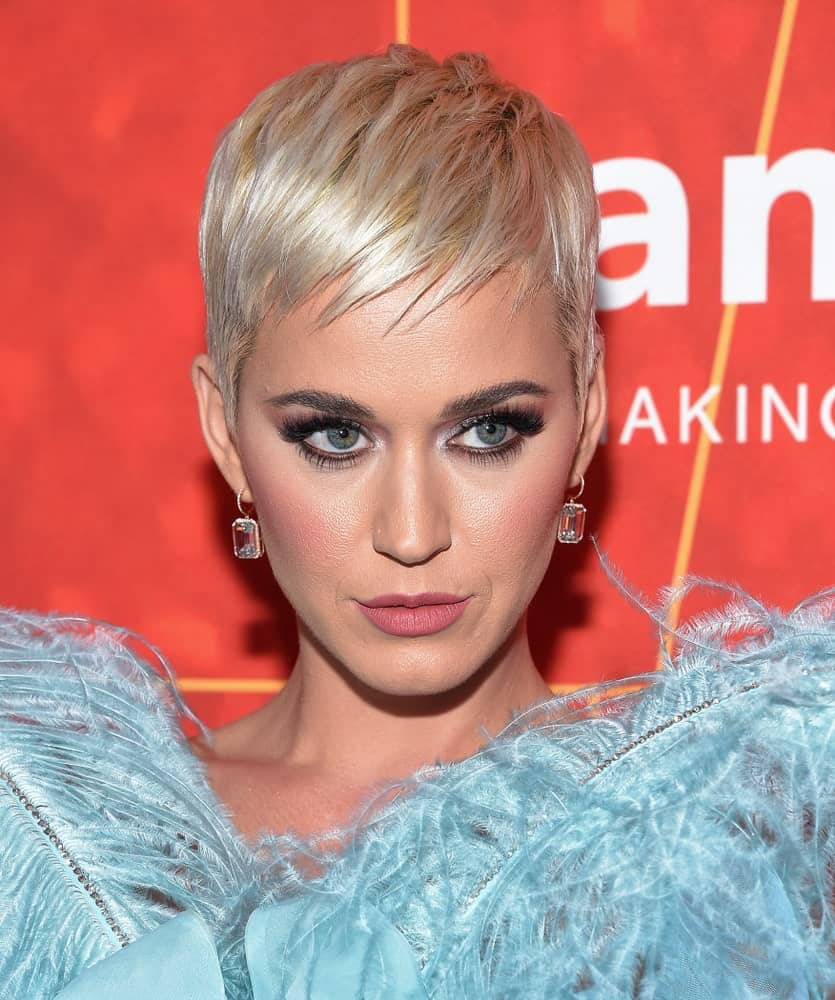 On October 18, 2018, Katy Perry attended the amFar Gala Los Angeles in Hollywood, CA sporting a sleek pixie cut with short side-swept bangs.
Click here for Katy Perry's hairstyles over the years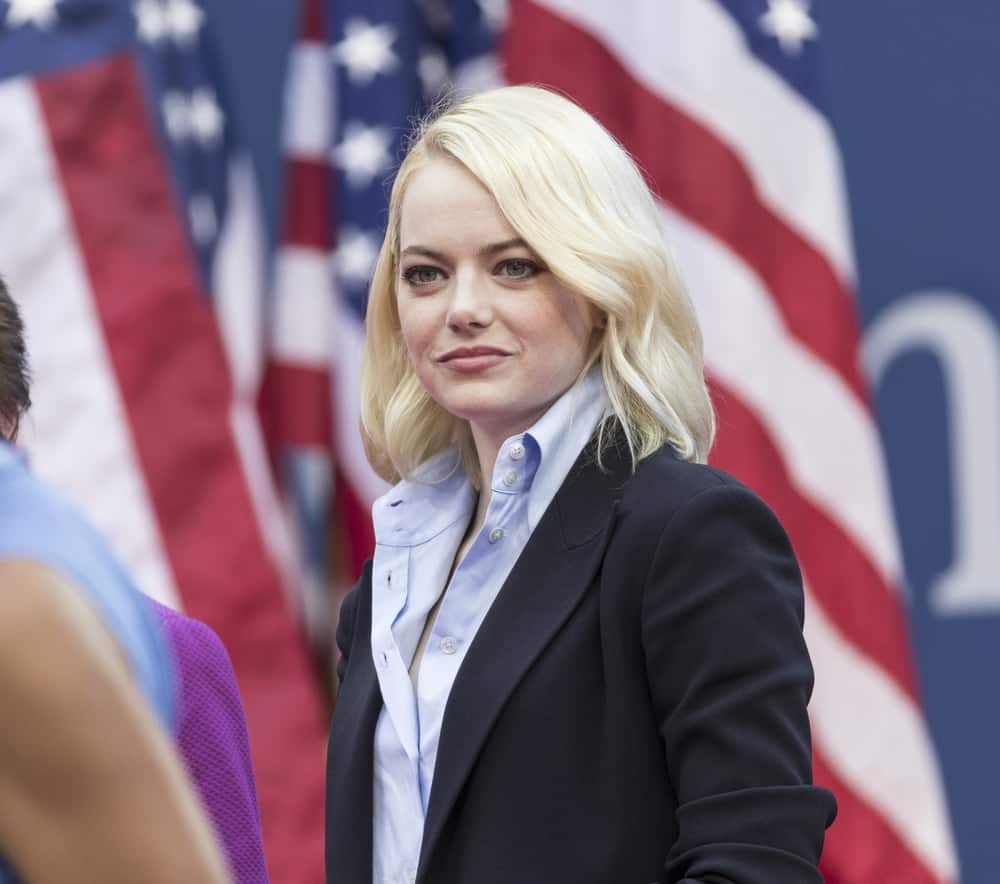 On September 9, 2017, Emma Stone attended the women final at US Open tennis tournament at the Billie Jean King National Tennis Center. She wore a relaxed smart casual outfit that complements her loose and tousled shoulder-length blond hairstyle.
Click here for Emma Stone's hairstyles over the years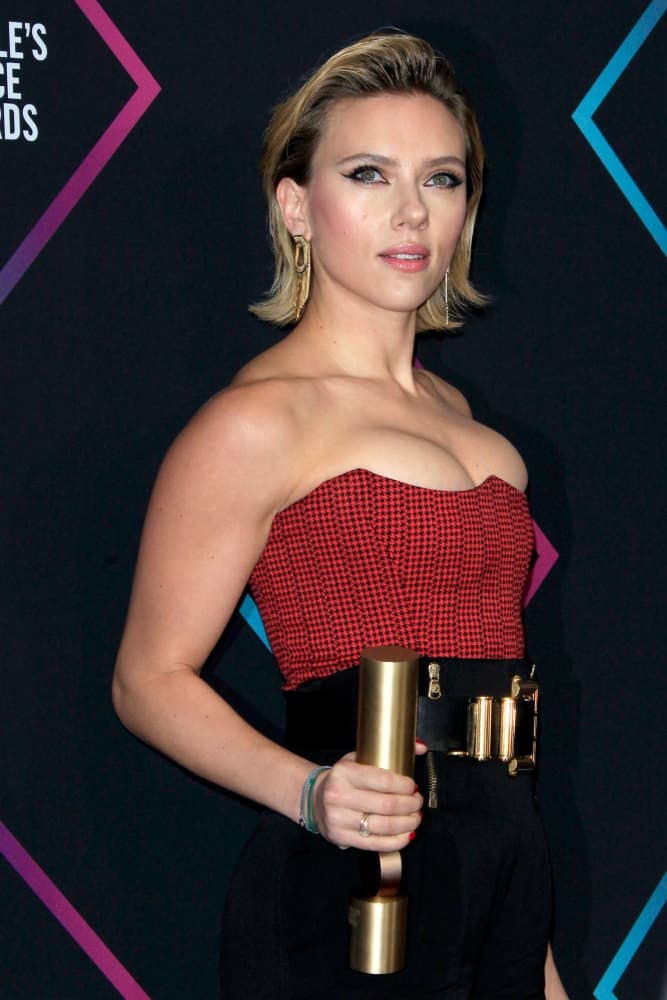 Scarlett Johansson wore a red bustier outfit with her lovely and sexy slick side-swept short bob hairstyle with highlights at the People's Choice Awards 2018 at the Barker Hanger on November 11, 2018, in Santa Monica, CA.
Click here for Scarlett Johansson's hairstyles over the years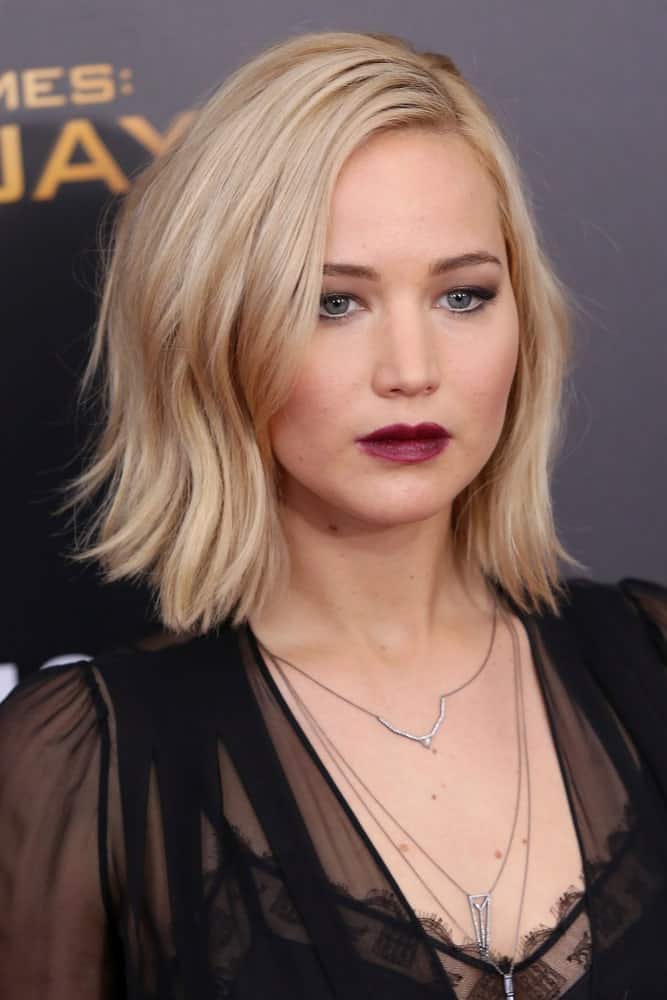 Jennifer Lawrence went with bold lips and black sheer dress to go with her platinum blond side-swept wavy bob hairstyle at the premiere of "The Hunger Games: Mockingjay – Part 2" at AMC Lincoln Square on November 18, 2015, in New York City.
Click here for Jennifer Lawrence's hairstyles over the years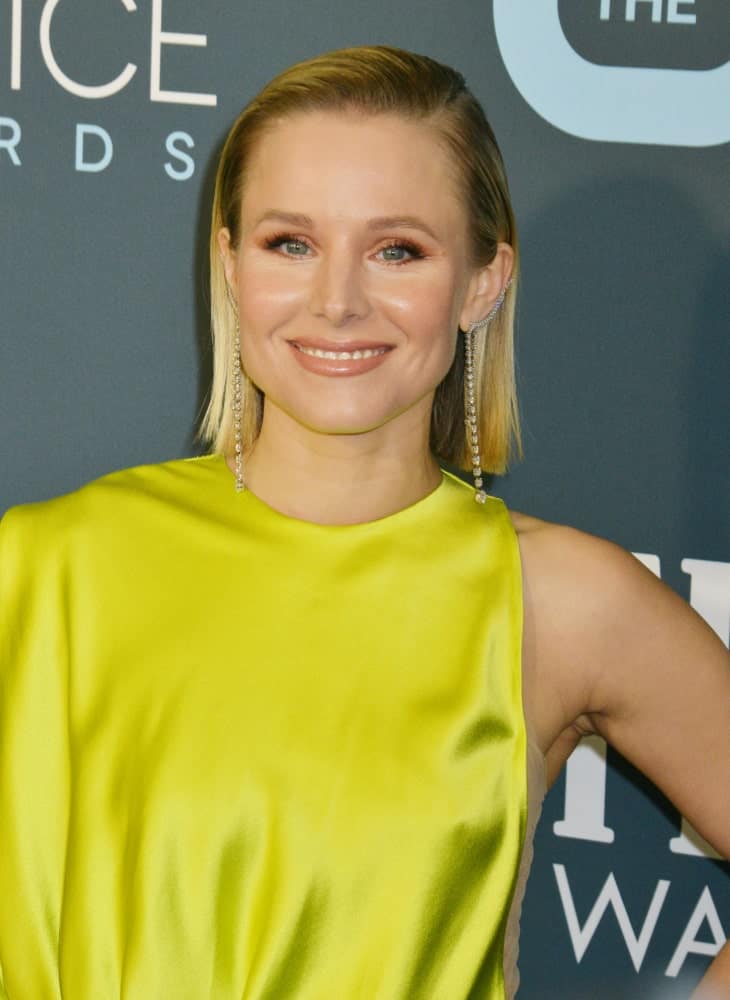 Kristen Bell stands out in a satin lime dress that she paired with a short side-swept hairstyle during the 25th Annual Critics' Choice Awards at Barker Hangar on January 12, 2020.
Click here for Kristen Bell's hairstyles over the years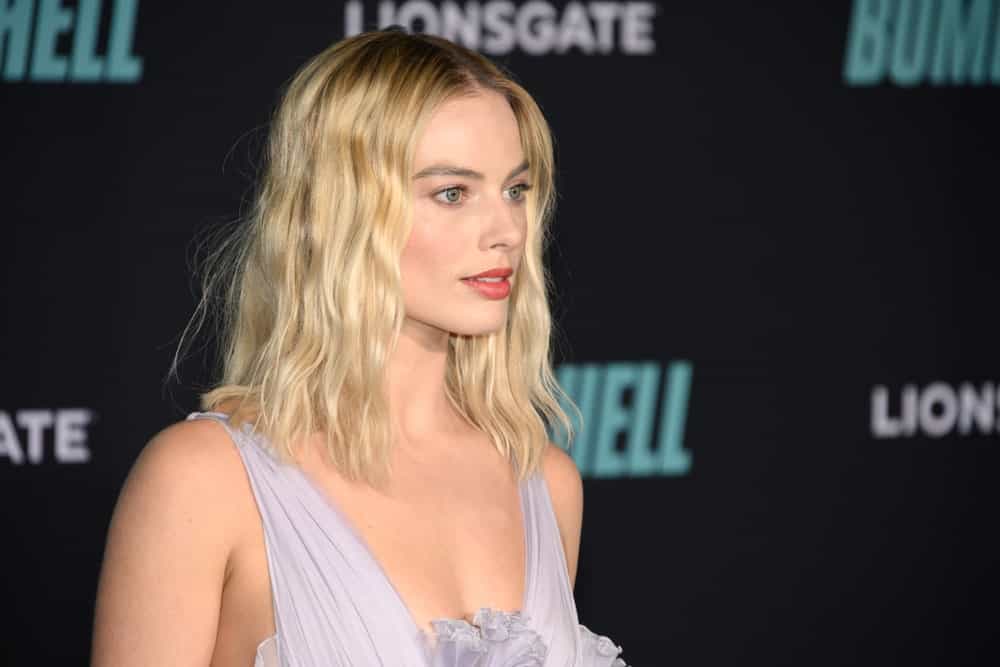 Margot Robbie with her short tousled blonde waves at the special screening of Liongate's "Bombshell" held at Regency Village Theatre on December 10, 2019.
Click here for Margot Robbie's hairstyles over the years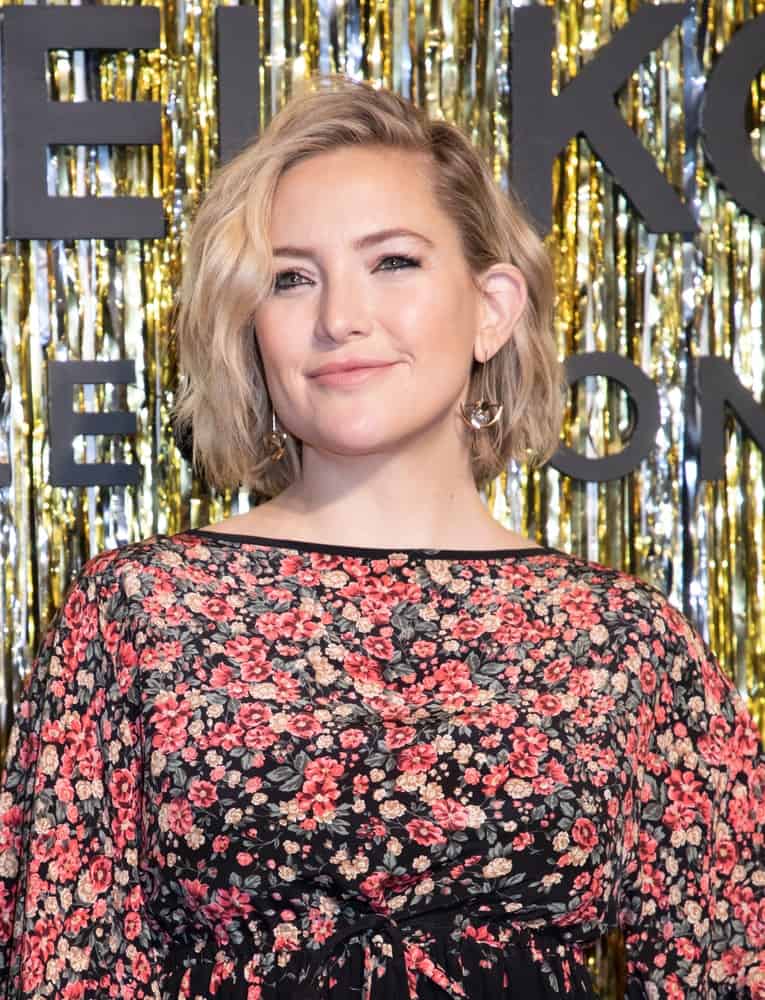 On February 13, 2019, Kate Hudson attended the Michael Kors Collection Fall 2019 Runway Show during the New York Fashion Week at Cipriani Wall Street, Manhattan. She wore a lovely floral dress that she paired with a side-swept wavy bob hairstyle with highlights.
Click here for Kate Hudson's hairstyles over the years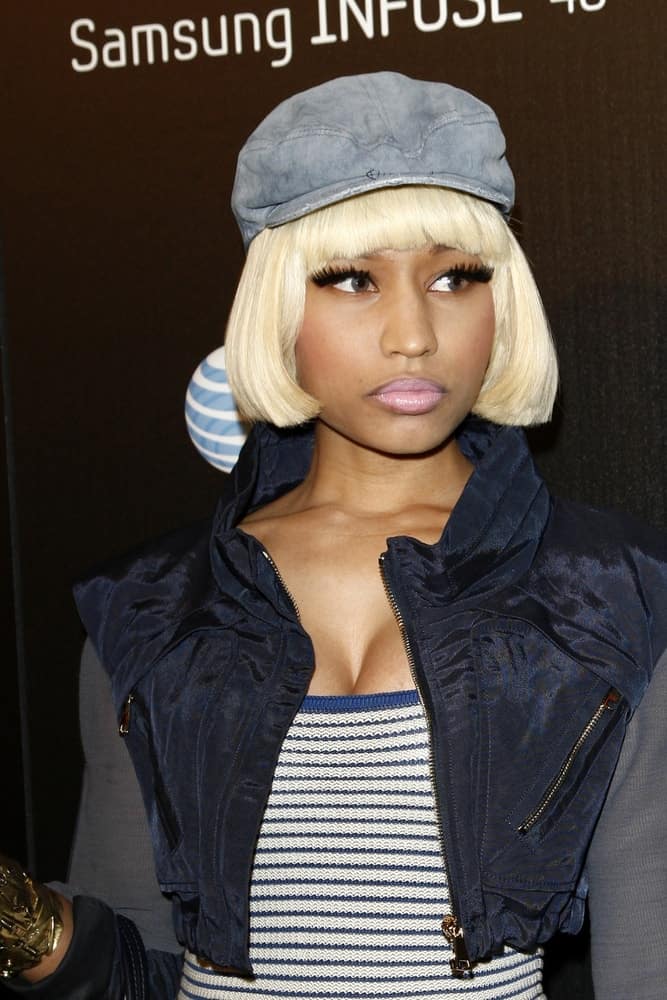 Nicki Minaj went with a simple and casual look to her ensemble outfit and chin-length straight blond hairstyle with blunt bangs at the Samsung Infuse 4G For AT&T Launch Event at Milk Studios on May 12, 2011, in Los Angeles, CA.
Click here for Nicki Minaj's hairstyles over the years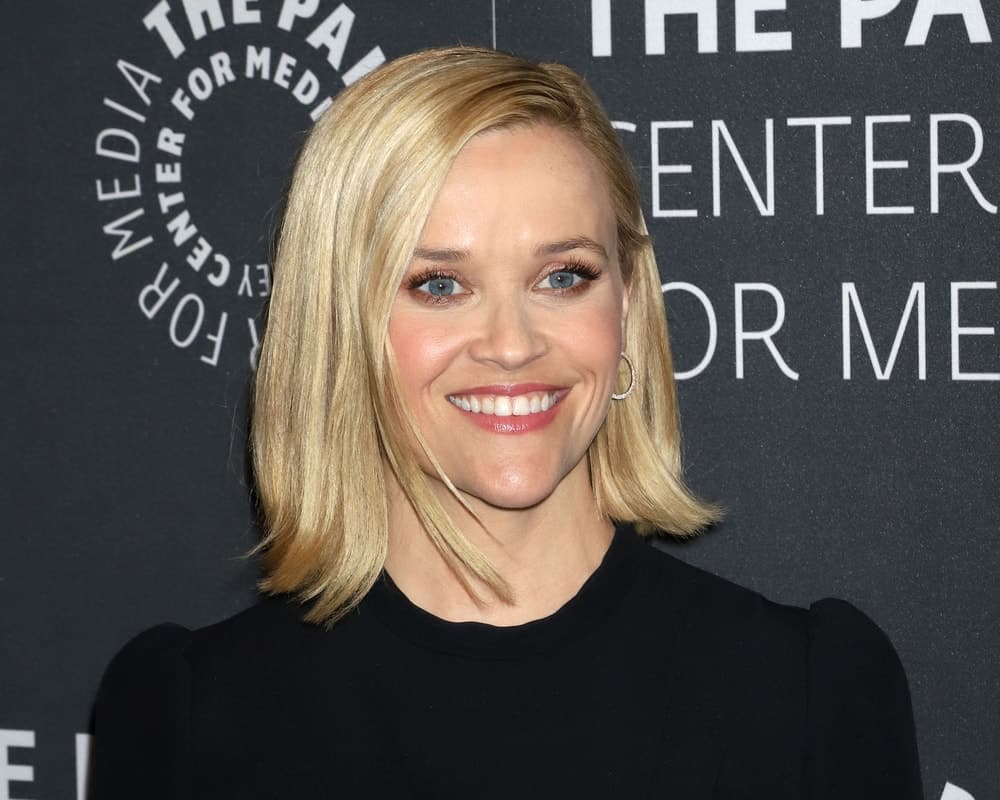 Reese Witherspoon attended the promotional event for "The Morning Show" on October 30, 2019, in New York. She wore a simple black dress that was complemented by her slick and straight side-parted blond bob hairstyle.
Click here for Reese Witherspoon's hairstyles over the years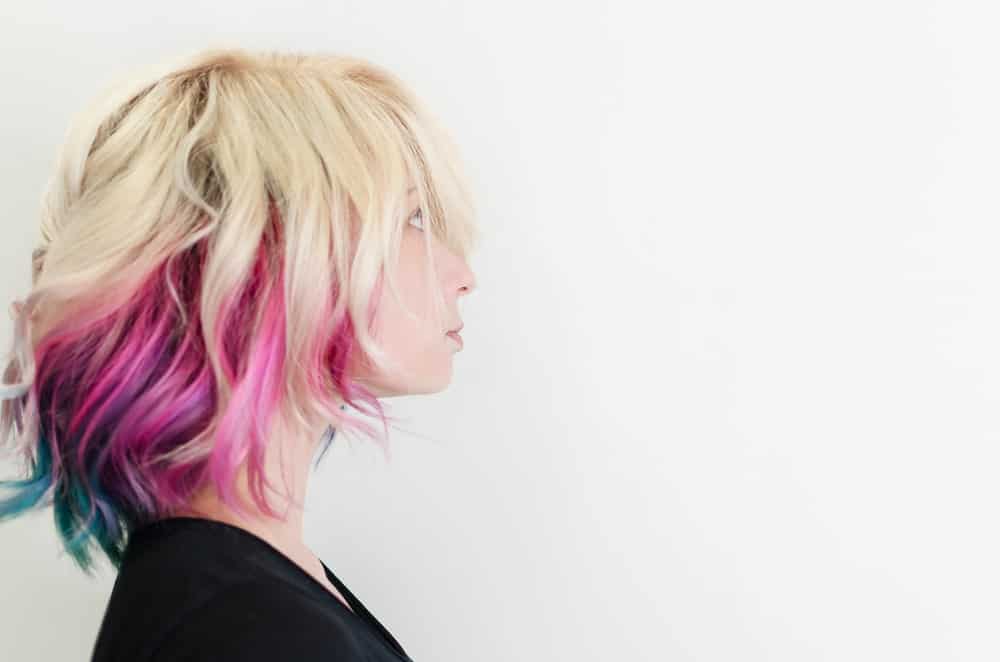 You can also add a little pop of color to your hair. Remain blond but add a little color with a mix of galaxy hair colors to make a statement.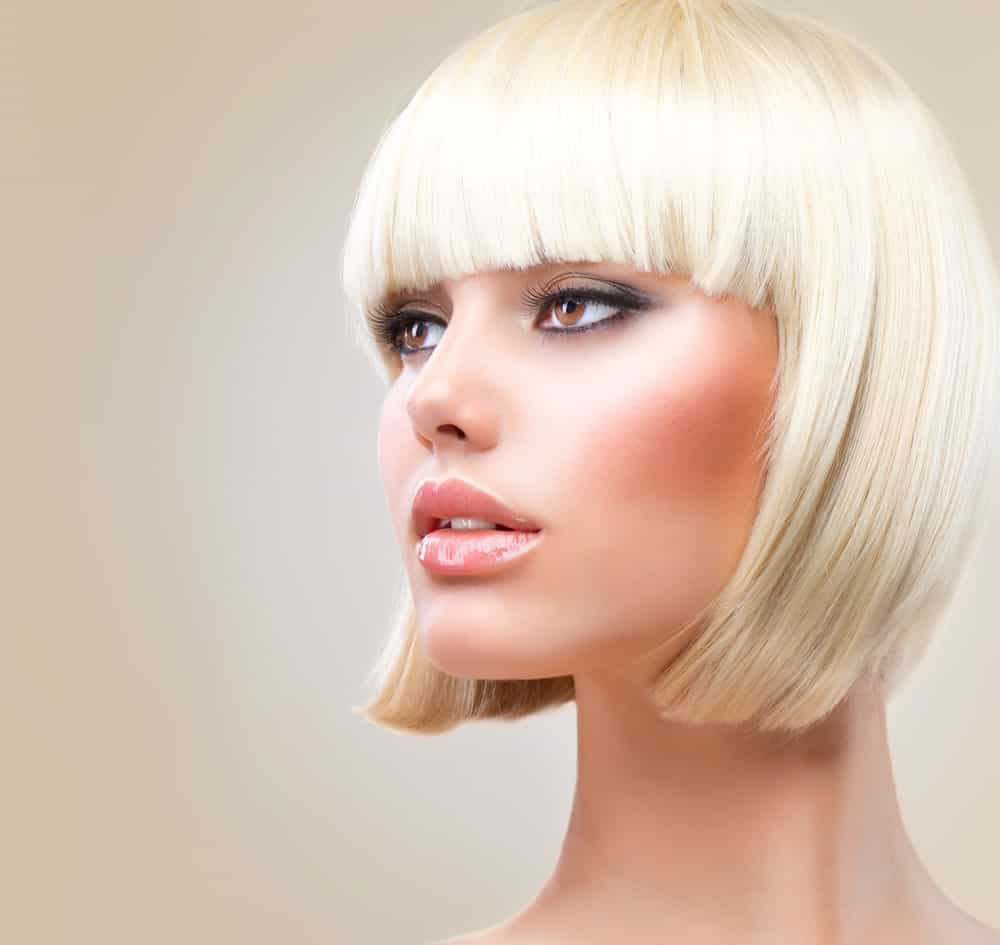 Straight short bobs can look really pretty and sophisticated. You can really change your entire look with this hairstyle.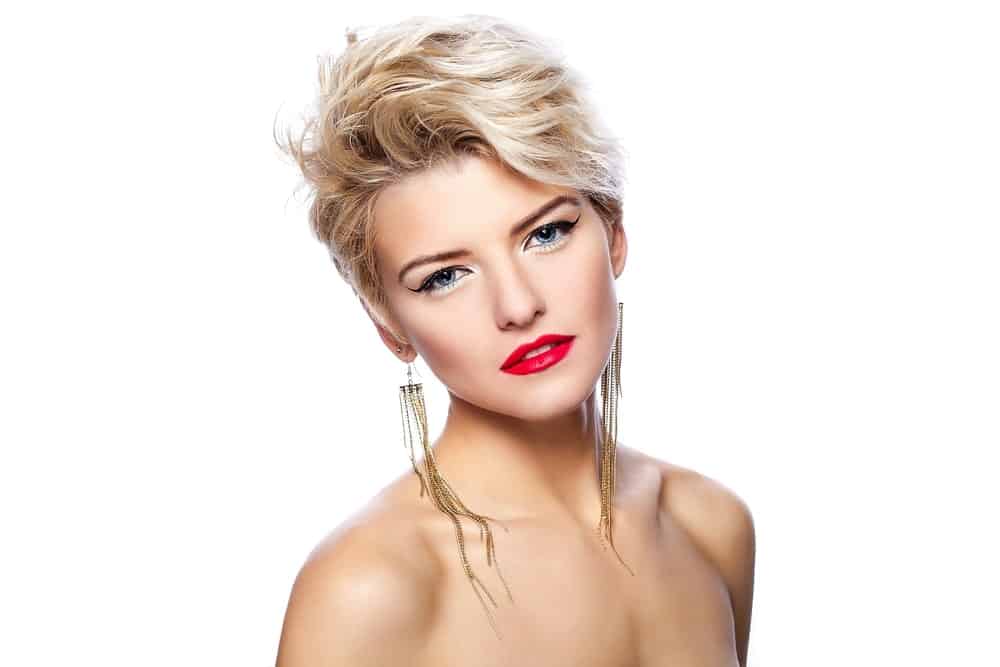 A short haircut can give your hair a new life. You will find that they look thicker and have more volume.
Parting your hair is overrated anyways. Create a casual hairstyle by combing your fingers through the hair and letting it remain free.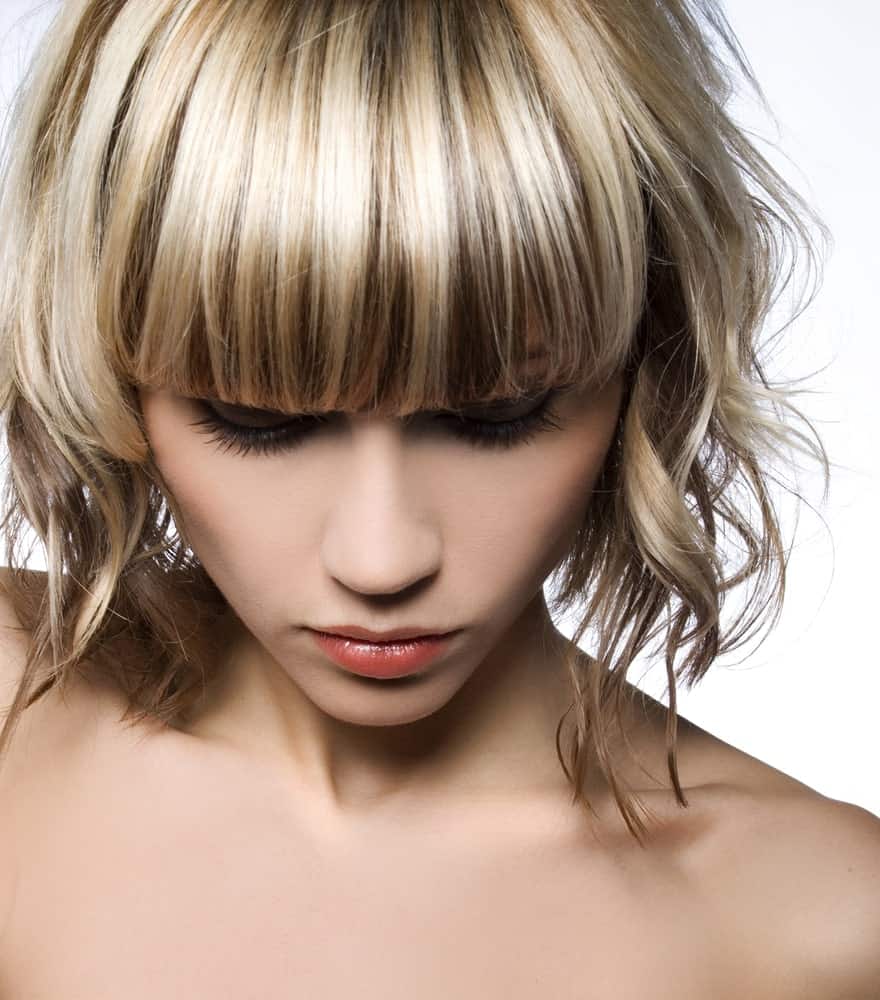 Many people also love the messy curls with straight fringes. This is a unique look that looks simply amazing on every face type.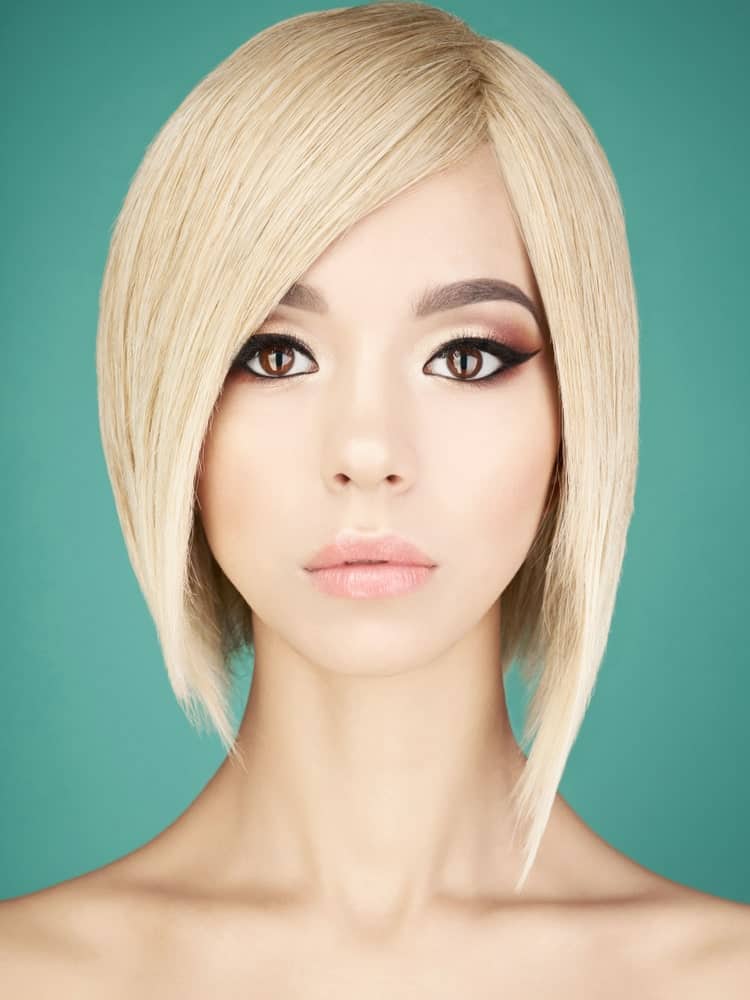 A-line bobs simply never stop trending. They look extremely sophisticated and accentuate the jawline in the best way possible. This hairstyle looks great with super sleek hair that can make the A-line hair stand out.
Fully curly bobs will look really gorgeous. Some people love getting perms and this hairstyle is definitely for them.
A fully platinum blonde feature cut can look really pretty and messy. This is a great way to make your hair for an upcoming event.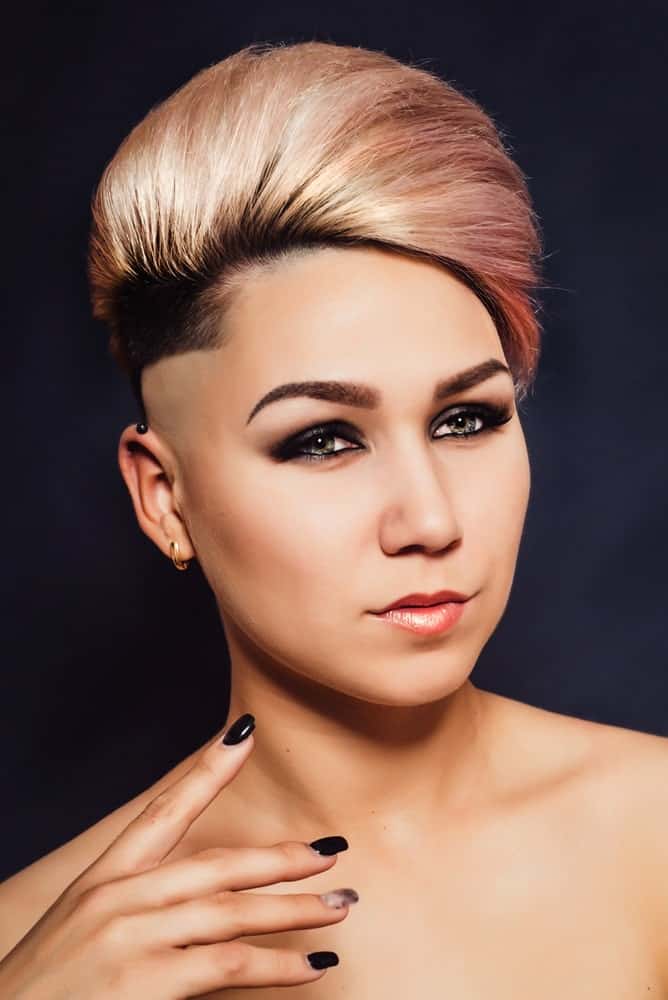 If you want to make a statement, sweep all your hair to the other side and strike a pose. This blonde hair goes perfectly with intense makeup looks.
Blond hair can be messed around with quite a lot without looking strange or bad. The color really boosts the hairstyle so that you look great all day long.