Fabulous collection of 30 different types of light brown hairstyles for women - all styles and lengths serve as excellent examples for inspiration and ideas for your haircut.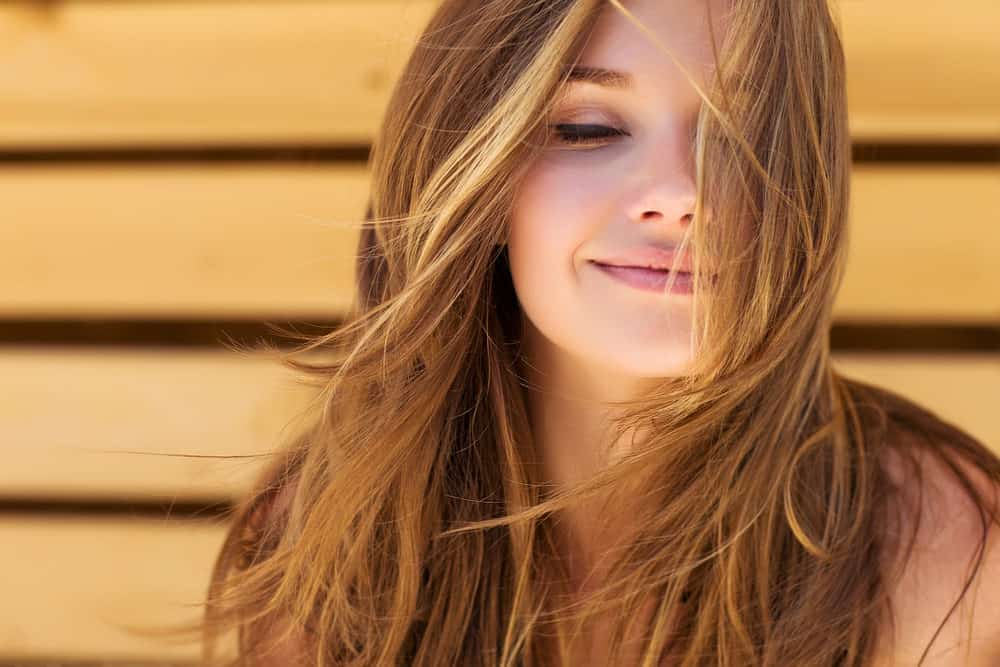 Welcome to our gallery and examples of women with light brown hair.  This gallery includes many different styles, hair types and lengths.
Scroll down below to get a wide array of ideas for your next cut or style with light brunette hair.
Do you know what is so wonderful about light brown colors? You can have it all by sweeping the color scale and starting from a dark blonde to a rich brunette. Not too light, but not too dark either, a brown shade that is just right. From Emily Blunt's post-Mary Poppins sun-kissed brown strands to Kate Mara's transitioning cool and warm tones to Jessica Biel's cinnamon highlights, light brown hair tones accompanied by techniques like ombre and balayage, are a huge trend among today's celebrities.
Light brown color comes in an unbelievable variety of shades. Choosing the right shade for you depends on the color of your skin as well as your personal taste. Some women with light skin tones prefer pale shades of brown so that they don't look washed up. Others with darker skin tones prefer a darker shade of brunette. Then there are some like Beyonce, who try the full spectrum of light brown and blonde hair shades — and make them all work.
Below are some of the coolest hairstyles of light brown hair. At least one of them should be an inspiration for your next trip to the salon.
Honey Brown Curls
Jessica Alba always looks super pretty and graceful, no matter what she wears. However, her honey brown balayage takes her beauty to new heights. The technique incorporated various shades of brown and blonde to give Alba's hair this honey-brown tone. Her locks perfectly complement her tanned skin.
Copper Brown Braided Twist
This young woman has streaks as light as platinum and as rich as caramel in her multi-toned hair, giving her hair lots of volume and dimension. To further enhance the beauty of her hair, she has styled her hair with lots of braids, twists, and curls and pinned it up in an elegant updo.
Toffee and Caramel Highlights
Jennifer Lopez may have played with every shade of brown hair color there is. The singer knows what looks good on her. Here, she has added golden toffee and light caramel-colored highlights to her naturally dark brunette hair. The stunning golden-brown hair, parted in the middle and blow-dried, makes her look years younger.
Bronzed Bob
The "Beauty and the Beast" actress has rocked a number of short cute hairstyles with different hair colors. Here is one of our favorites; the classic side-parted, chin-length bob, with the ends curled inwards. What is so great about it is the bright antique bronze color Emma Watson has chosen to show off.
Click here for Emma Watson's hairstyles over the years
Messy Ombre Chignon
Kate Mara shows how you can make a chignon classy and messy. "The Martian" actress kept her roots dark but opted to add caramel brown to pale blonde colors in her ombre. She parted her hair in the middle to pull it back in a chignon and pulled several strands loose from her bun to frame her face. The result was an edgy yet chic look.
Sun-Kissed Brown
Emily Blunt added so much sun-kissed blonde highlights to her naturally dark hair that it is difficult to tell whether her hair is blonde or brunette. The actress has painted the lighter blonde shade on top of dark tresses in an artsy balayage. The lighter color brings out her eyes and makes her skin look radiant.
Tawny Ombre
The Israeli-American actress created a striking look with some beautiful warm and cool shades. Her cool dark brown hair transitioned to bright fiery yellow highlights from the middle to the ends of her hair. The bright colors made her look awake and fresh.
Click here for Natalie Portman's hairstyles over the years
Chestnut Gold Corkscrew Curls
If your hair is this pretty, what else do you need to dress up for a party? This young woman rocks a solid chestnut-gold color in a riot of volumizing and springy corkscrew curls. You can get this look easily at home; add a bit of heat protectant to your hair, separate your locks into thin sections and then wrap them around a heated curling iron. Wait 10-15 seconds and then release them. You will soon have a heedful of playful, corkscrew curls.
Bright Cinnamon Highlights
Jessica Biel has perfected the way to add dimension to her beautiful brown hair. The "Blade Trinity" actress has added some brilliant and glossy cinnamon-colored highlights to her brown locks. She has also added a slight pompadour and combed her hair to the side, styled in soft curls. The effect makes her skin tone glow and makes her look fresh and bright.
Toffee Twists
Thick, bouncy curls may be the most appealing type of hairstyle on women. Add a great color, and you are guaranteed to turn heads. This young woman is rocking a metallic toffee brown color with bright golden undertones. This look is great for people with thick, lustrous hair.
Ginger Brown Sleek Hair
Straight and sleek hair highlights the health of your locks to the maximum. Take a look at this model with beautiful ginger-brown hair. You can mimic the look by parting your hair in the middle and letting it fall down, straight. For the full effect, make sure your ends are cut bluntly. You can get straight, smooth and shiny hair with a nice keratin treatment.
Coppery Brown Angled Lob
This angled lob has so many colors, it looks like there is a full palette of red, brown and blonde dyes in there. This beautiful woman is rocking an ultra-modern lob that skims her shoulder at the back but is angled and cut much longer in the front. This style is super attractive and super sophisticated.
Antique Brown Chignon
Do you want to get ready for a party or a wedding but don't know how to style your hair? If you have a long, glossy mane, here is a great style. Ask your stylist to pull your hair back in an elegant updo that curls in on itself and ends with a pseudo beehive, like they used to wear in the '60s. The antique brown hair color will also enhance the period look.
Sandy Brown Cropped Perms
A heedful of short, tight, disorderly curls is a perfect no-fuss look for any event. Plus, it also looks very natural. Take a look at this model whose hair turned from a dark brown to a sandy color. Her stylist has taken thin strands of hair that are less than a finger's width in thickness and curled them up using hot irons. The result is springy curls that stay off the neck and shoulders.
Tawny Brown Loose Curls
The beautiful Miranda Kerr knows how to rock her long, brown locks. The supermodel has given her naturally dark hair hints of tawny gold. She has also styled her hair in soft, natural-looking curls and given it a side part so that it tumbles down her shoulders. The loose curls look both sweet and sexy.
Click here for Miranda Kerr's hairstyles over the years
Light Brown Tousled Waves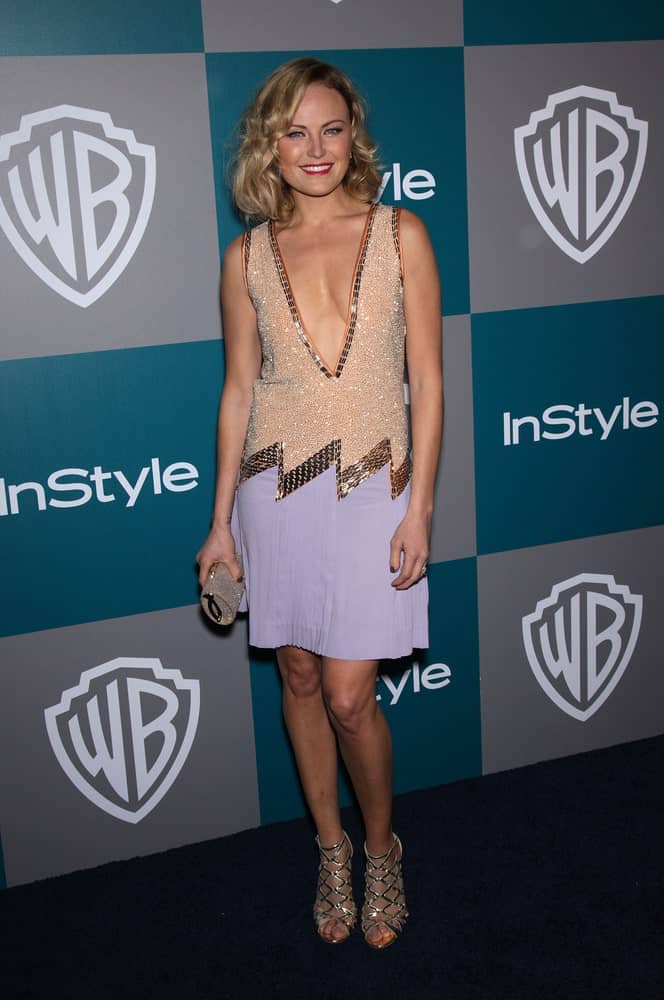 Malin Akerman's shoulder-length dyed light brown hair was perfectly styled into this layered wavy masterpiece at the Golden Globes 2012 After Party: WB / In Style last January 15, 2012.
Click here for Malin Akerman's hairstyles over the years
Light Brown Tight Upstyle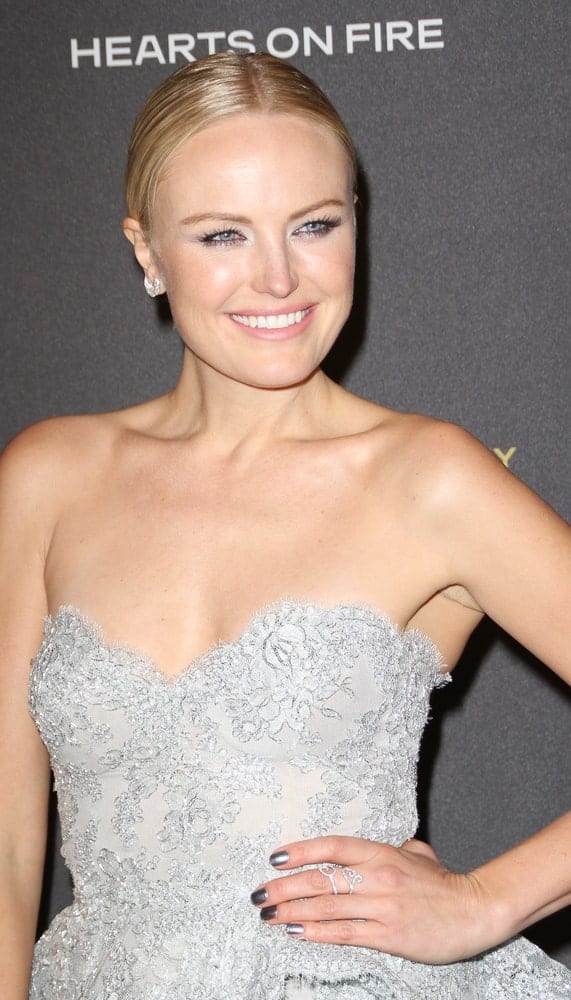 Malin Akerman arrived at the Weinstein Company and Netflix 2016 Golden Globes After Party last January 10, 2016, at the Beverly Hilton Hotel in detailed light gray dress to match her elegant and slick updo with a light brown tone.
Click here for Malin Akerman's hairstyles over the years
Tousled Pixie with Bangs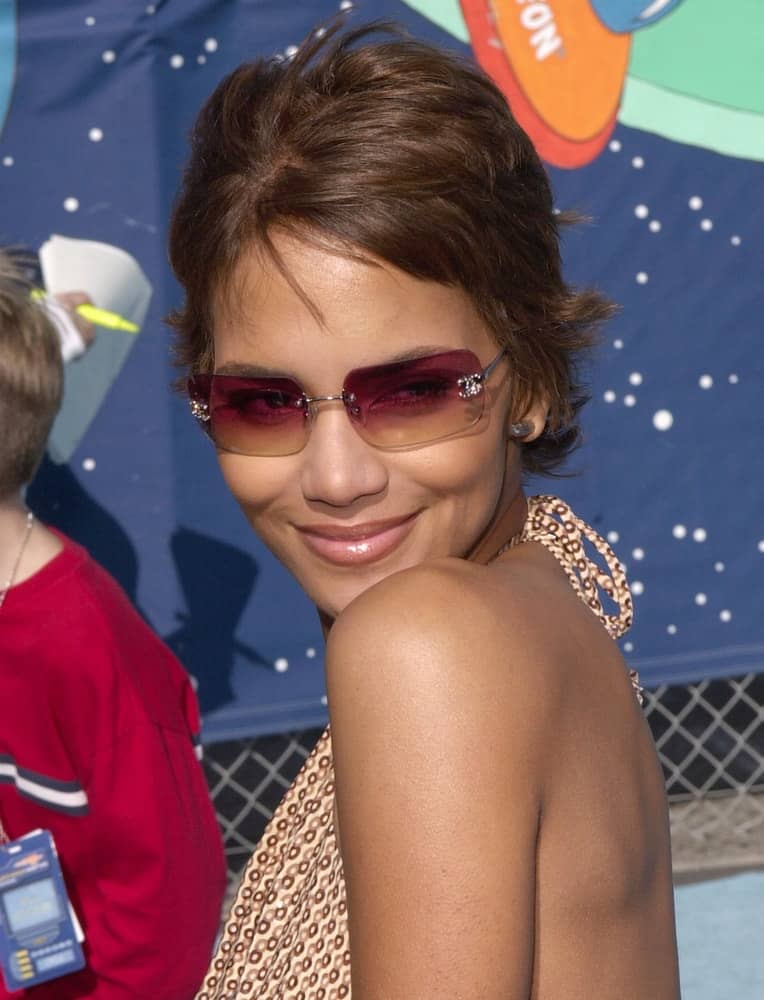 Actress Halle Berry wore a casual patterned summer dress with her cool sunglasses and pixie hairstyle with short bangs at the Nickelodeon's 14th Annual Kid's Choice Awards on April 21, 2001 in Santa Monica, CA.
Click here for Halle Berry's hairstyles over the years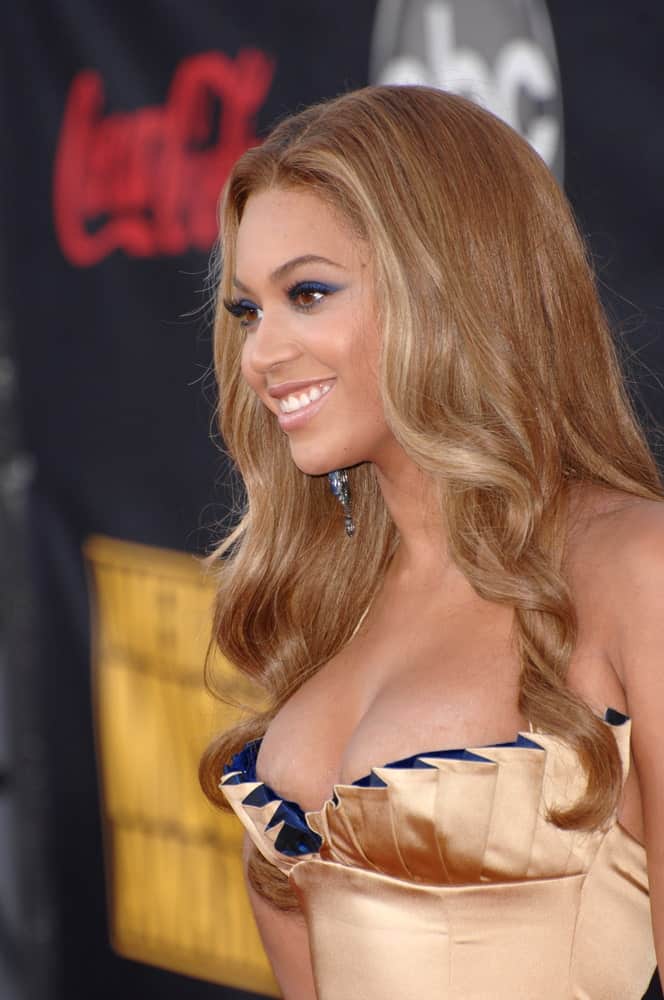 Beyonce looked ravishing in a nude ruffle dress paired with her spiral waves at the 2007 American Music Awards at the Nokia Theatre, Los Angeles last November 19, 2007.
Click here for Beyonce Knowles' hairstyles over the years
Tousled Half-Up Hairstyle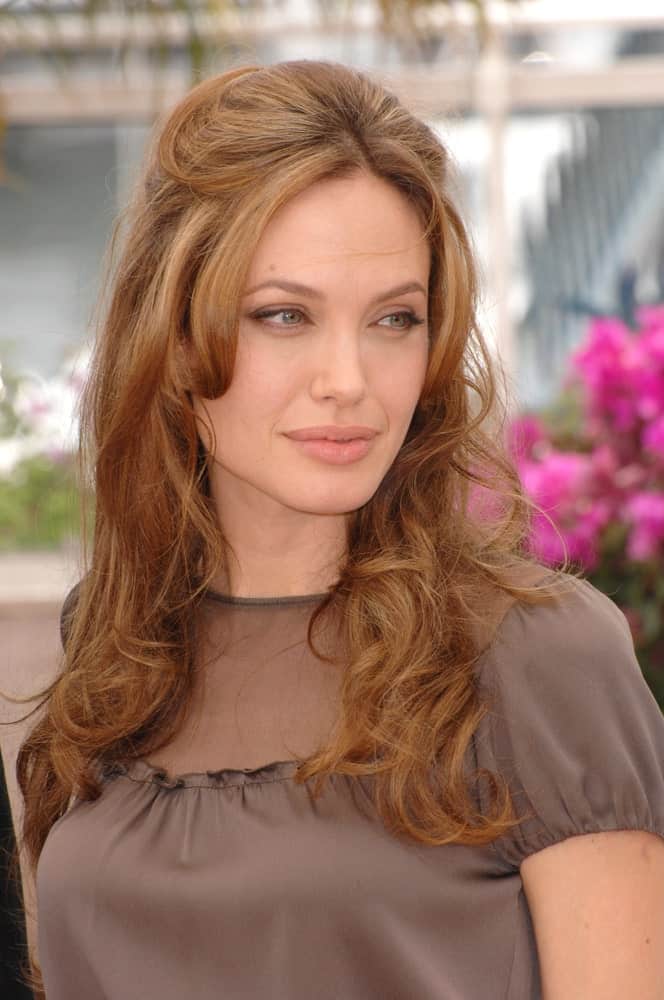 Angelina Jolie's hair had a nice brown tone to it with its half-up style and curls at the tips at the photocall for her new movie "A Mighty Heart" at the 60th Annual International Film Festival de Cannes on May 21, 2007, in Cannes, France.
Click here for Angelina Jolie's hairstyles over the years
Side-Swept Wavy Hairstyle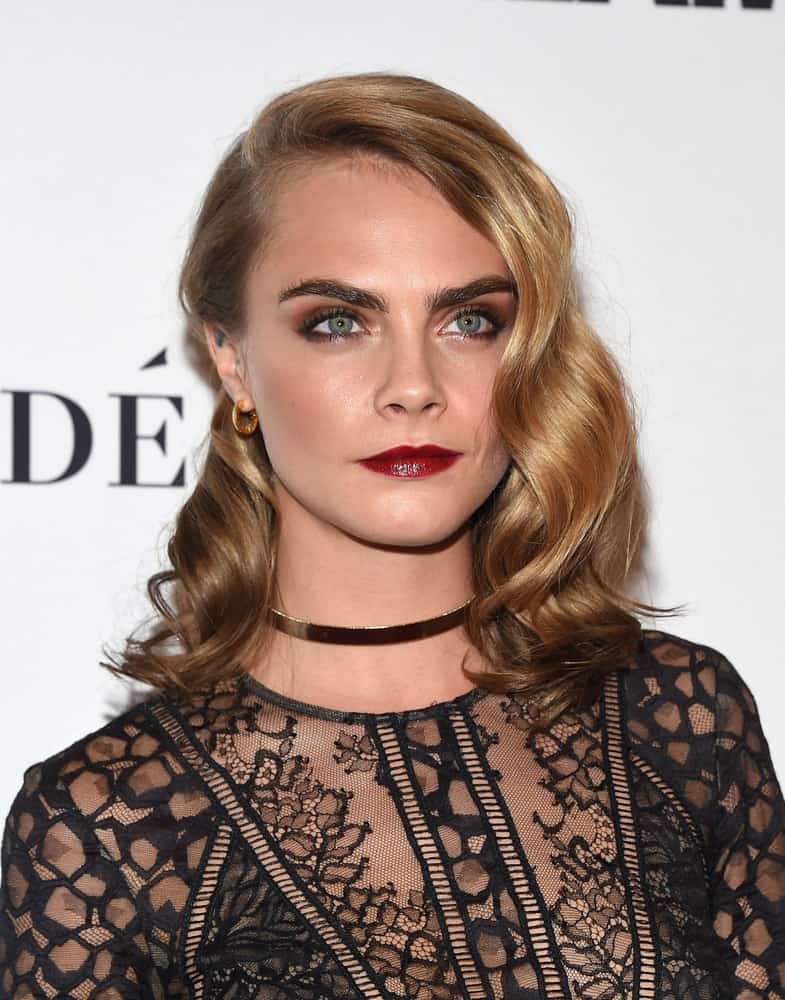 Cara Delevingne flaunted her famous eyebrows with her black sheer outfit and side-swept sandy blond hairstyle incorporated with vintage curls at the Glamour Celebrates Women of the Year Awards 2016 on November 14, 2016, in Hollywood, CA.
Click here for Cara Delevingne's hairstyles over the years
Gold Caramel Curls
The great thing about light brown hair is that you can go as light as you want to blondish shades. This model displays how. Although her roots remain dark, the rest of her hair is given a very light brown-blonde hair color.  Her long flowing locks are blow-dried into soft, subtle curls. The look seems effortless and breezy. What is so great about this hairstyle is that you can wear it to the office, a business meeting, a party, to the bar and even to a wedding, you name it.
Specific types of light brown hairstyles
Below is a series of specific hairstyles with light brown hair.
Pulled-back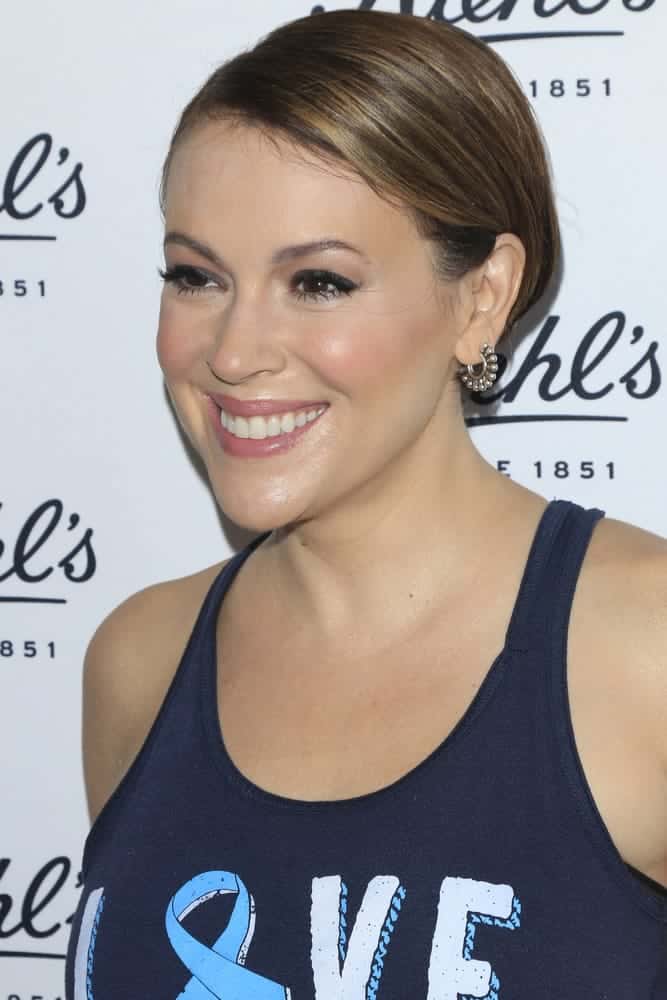 Bob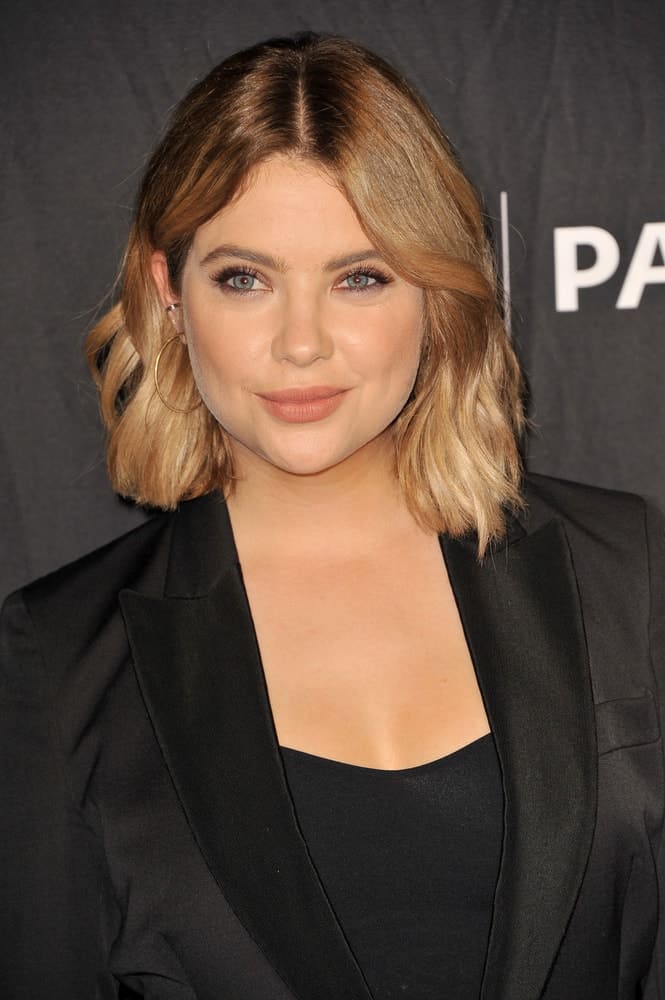 Straight and long
Ponytail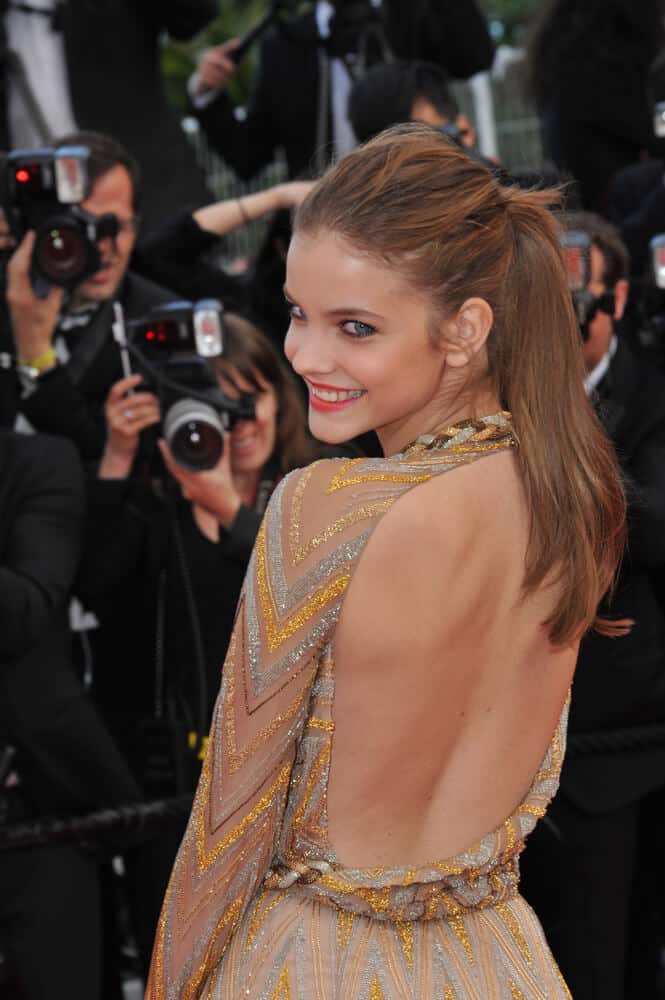 Tousled bangs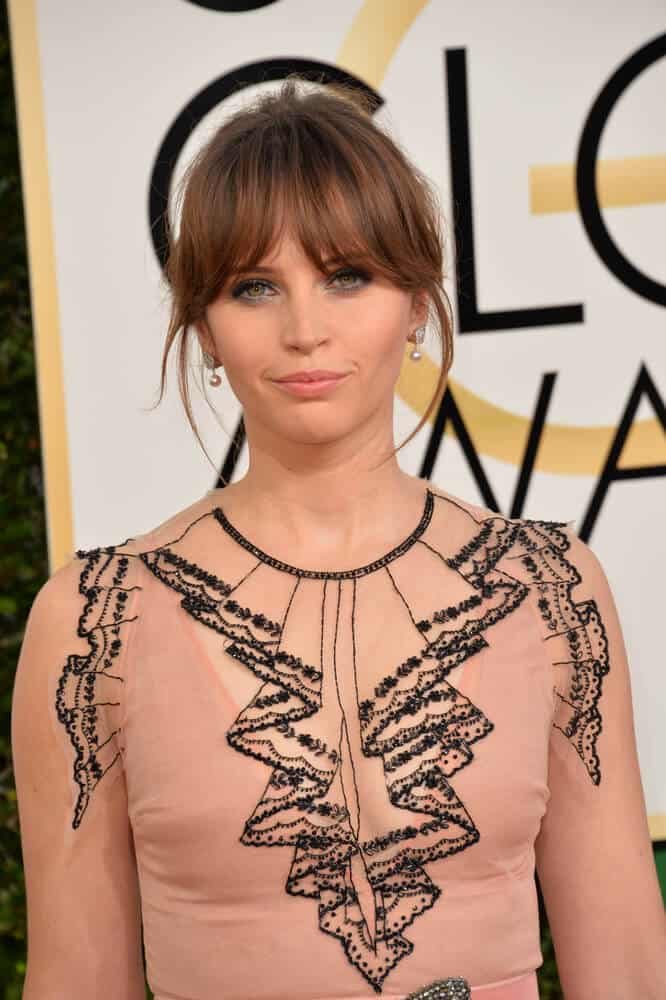 Long and wavy light brown hair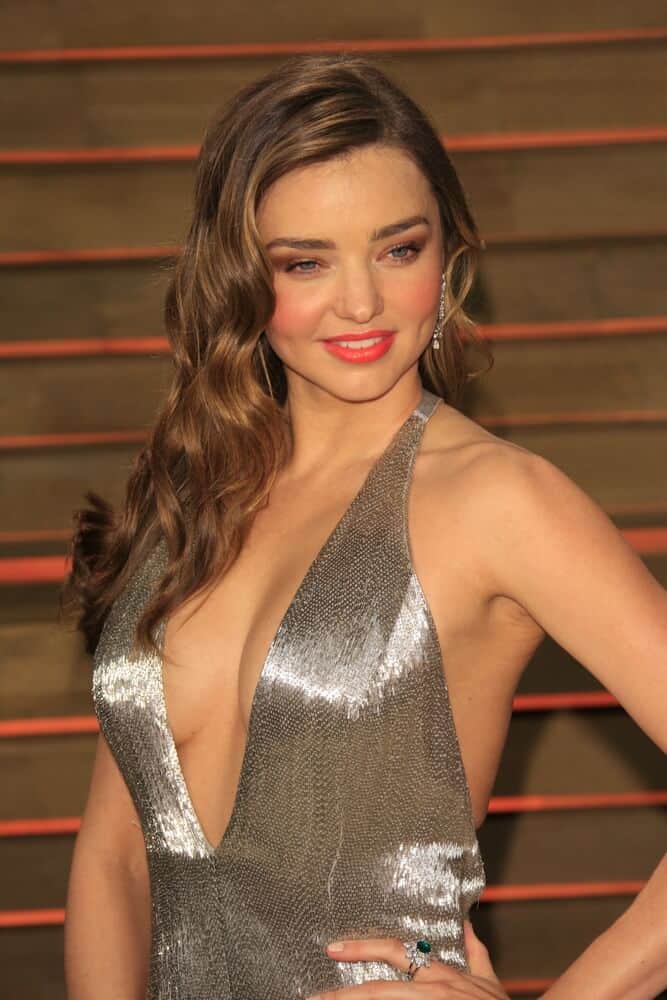 Pulled back bun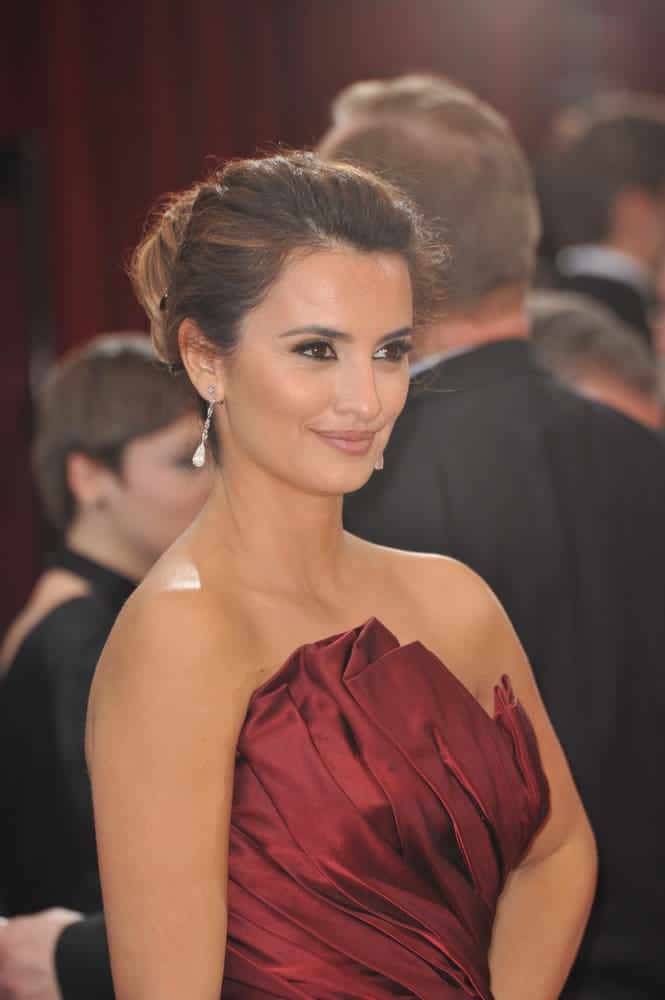 Straight, long with bangs