Check out this collection of 50 different types and shades of sandy-colored hairstyles for women in a variety of hairstyles, lengths and hair types.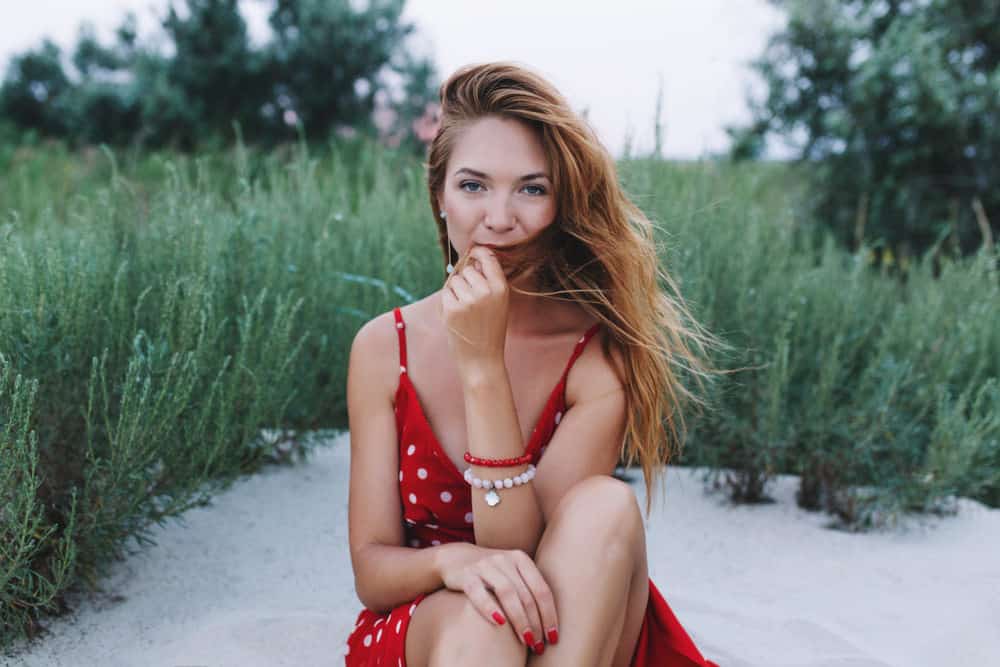 The term "sandy" refers to more than Olivia Newton John's character in Grease, or to Sandy Dee in X-men, but it is also used to refer to a specific shade of hair under the umbrella category of "blonde" hair.
In fact, sandy women's hairstyles include shades that include golden-brownish colors, and sometimes may also be referred to as a very light brown color.
Sandy hair is different from its blond counterpart, strawberry blond, in that the chemical structure of the hair strand includes more eumelanin, the same chemical that adds brown shades to both brown and black shades of hair.
If you are considering the Fischer Saller scale of hair colors, one that has been used in physical anthropology and the closest thing we use to a scientific designation, sandy blonde hair ranges between the letters M and O, under the dark blond category.
This is our photo gallery featuring women with sandy hair color in 2023. This includes a huge variety of hairstyles, hair types and lengths.
Beachy Waves
Nothing goes better with sandy colored hair than beachy waves, and Cara Delevingne shows the perfect way to rock them. The model has parted her sandy gold hair on one side and lets the tousled waves fall over one shoulder, artlessly.
Sandy Mullet
Zendaya is considered as a trendsetter, and it is no wonder why. The singer and actress is probably the only woman who can rock a mullet and make people jealous of her look. Just take a look at her sandy mullet during the 2016 Grammys.
Sandy Knotted Ponytail
A great hairstyle shouldn't take an hour of your time to make. Sometimes, a simple but artfully made ponytail can do the trick. Check out this style, where this lady has gathered her sandy blonde curls in a knot that spills down in a riot of soft, natural and glossy curls.
Galadriel Curls
The best thing about curls is that you can rock them on hair no matter their size, color, and texture. If you have long, flowing locks, this Galadriel look is a must-try. The soft, fantastic-looking curls start from the very top and then fall down in tight, spiraling, cork screw-style curls.
Sandy Blonde Bob
Short bobs are back with a vengeance — but now with a bit more bang. For a modern and sassier version of the classic, try this sandy bob, with subtle red and gold highlights. Also, couple the look with some mid-size bangs that can be swept to one side, or parted in the middle or off-center, as this young woman did.
Choppy Bangs
Supermodel Gigi Hadid pulled the straight long hair and choppy bangs look a couple of years ago and we still believe it is a hit. With her subtly balayage hair that changed to a warmer sandy tone at mid-length, Hadid looks very chic and trendy.
Click here for Gigi Hadid's hairstyles over the years
Reverse Ombre Edgy Lob
Slightly longer than the classic bob, this edgy look gives just the right look of punk. The cropped hair is chopped unevenly to give the hair more texture. The young woman has also done a "reverse ombre" with her very pale, platinum locks, turning to a reddish, sandy shade at the bottom.
Choppy Pixie
Need a great hairstyle to keep the hair off your nape and highlight your eyes? Try a choppy pixie. This awesome haircut will keep the hair on your head thick, full and feathery while leaving your neck bare. You will love the weightless feeling that it will give you.
Sandy and Rose Gold Balayage
Your fabulously colored hair should aim to be a statement and head-turner at every party. Get a lovely balayage of sand and rose-gold colors like this young woman. For a great party look, quickly give your locks a tousled look with five minutes of blow dry.
Grecian Curls
If you ever want to mimic the curls on those Greek statues, this is the perfect way to do so. This style works great on short hair as well. Just grab a pair of tongs and give your hair a twirl, section by sections. This full head of curls will transport you back to ancient Greece.
French Braid
Did you know that this gorgeous braid style first originated in North Africa, not France? Regardless, the signature-style French braid, is now worn all over the world and is a favorite at parties, weddings and even at schools.
Sandy Mermaid Hair
Thick, sandy locks mean lots of hair to play with. Try a mermaid hairstyle with a multitude of thin, straight, plain and fishtail braids and style your lose hair into natural waves. Rock the look at a party, a bar or a red carpet event.
Sandy Dutch Braids
Also called the inverted French braid or the pineapple braid, the Dutch braid sits up from the rest of the hair, instead of under it.  The style gives your hair a very volumizing look and looks great with both mid-length as well as long hair. Try this hairstyle instead of your traditional pigtails and you'll be the center of attention.
Braided Knot
The perfect marriage between a braid and an updo, this knot looks quite complicated — but it is actually not. To get this look, start a French braid from the very top of your crown. Then twist the braid into a figure-8 knot and secure it with bob pins. A great wedding hairstyle is done in just a few minutes!
Airy Fairy Locks
Keep your locks long, loose and flowing, with minimal use of product, just like Rosie Huntington-Whiteley does. The supermodel with her translucent makeup and silvery dress looked like a fairy dressed for a party.
Straight and Sleek Sandy
If you have long, thick and glossy locks, nothing complements them more than wearing them straight and sleek. You can also mimic the look by asking your stylist to give you an extension or keratin treatment to make your hair smooth and shiny.
Sandy Dreadlocks
Dreadlocks always look cool and edgy, no matter what color they are in. Although cultural appropriation is a huge issue on this one, nothing is stopping black women from getting a sandy hair color and styling their hair in dreadlocks, just like Rihanna and Beyonce.
Genie Braid
Is there any hairstyle that looks bad on Beyonce? Take a look at this variant to a classic genie ponytail. The superstar has tied up her hair in a high ponytail but then twisted her locks into a long, dangling braid. The style is super-cool and just what one would expect from a fashion icon like Beyonce.
Braided Half Ponytail
This sweet and casual style is one of the most effortless ways to create a bohemian look. Just take a few locks from the sides of your head and plait them into a loose braid. Then bring them together at the back of the end and tie them together. Twist and tie the loose hair into soft and loose knots.
Classic Topknot
A nod to the elegant and put-together ballerina bun, the classic topknot is very much in style these days. The simple style requires one to wrap all their hair on to the top of their head in a simple bun. For a cooler twist, tug out a few strands from the back, front, side and even from inside the topknot.
French Twist
This elegant and classy hairstyle is perfect for the office, parties as well as weddings and can be made in a lot of varieties. The French twist became popular in the 1950s and it still makes an impression whenever one wears it.
Elaborate Wedding Updo
If you have a bit of time on your hands, why not opt for an elaborate updo, if you are attending a party or a wedding? Take a look at this beautiful style filled with knots, twists and turns and embellished with bejeweled accessories.
Sandy Blonde Wavy Cropped Hair
Get your stylist to color your hair in an awesome balayage of blonde, brown and red colors to give you this fabulous Jennifer Lawrence hairstyle. The actress chopped off her sandy hair into shoulder-skimming locks and gave them a subtle wave to enhance texture.
Permed Hair
Permed hair is not a thing of the past. These days, a lot of celebrities are rocking the look. The tight waves give your hair more volume and make it look bigger and fuller. This hair is perfect for women who have oval or oblong-shaped faces.
Old Hollywood Waves
This wonderful wavy hairstyle is back, thanks to actresses like Blake Lively and Eva Green. This old Hollywood curling style is elegant, chic and has a very retro glam. Coupled with blood-red lips, this wavy hairstyle takes you right back to the 60s.
Sandy Finger Waves
This artful hairstyle was popularized by flappers and silver screen actresses like Bette Davis, in the early 1920s.  Sport a heedful of these S-shaped curls and you will feel like the cast of "The Great Gatsby."
Double Braids
This super casual hairstyle can take ten, even twenty years off your face. Double braids are sure to score your numbers if you are into street style and hip hop.
Slicked Back Style
If you want to highlight your face shape, eyes and jawline, go for a slicked-back style like Evan Rachel Wood. The actress turned much head during the San Diego comic con with her tightly combed-back and pinned-up updo.
Messy Ponytail
Blake Lively has found the perfect combination of messy and elegant. The actress's disorderly sandy blonde hair has been teased and waved to get that chaotic, tousled look. This is a perfect look for a beach party, and as Lively showed, even for a red carpet event.
Click here for Blake Lively's hairstyles over the years
Wavy and Tousled
Malin Akerman walked the runway at the 'Fashion For Relief Haiti' show during the fall 2010 Mercedes-Benz Fashion Week last February 12, 2010, in New York with her signature wavy sandy blond shoulder-length hair slightly tousled.
Click here for Malin Akerman's hairstyles over the years
Layered, Tousled and Highlighted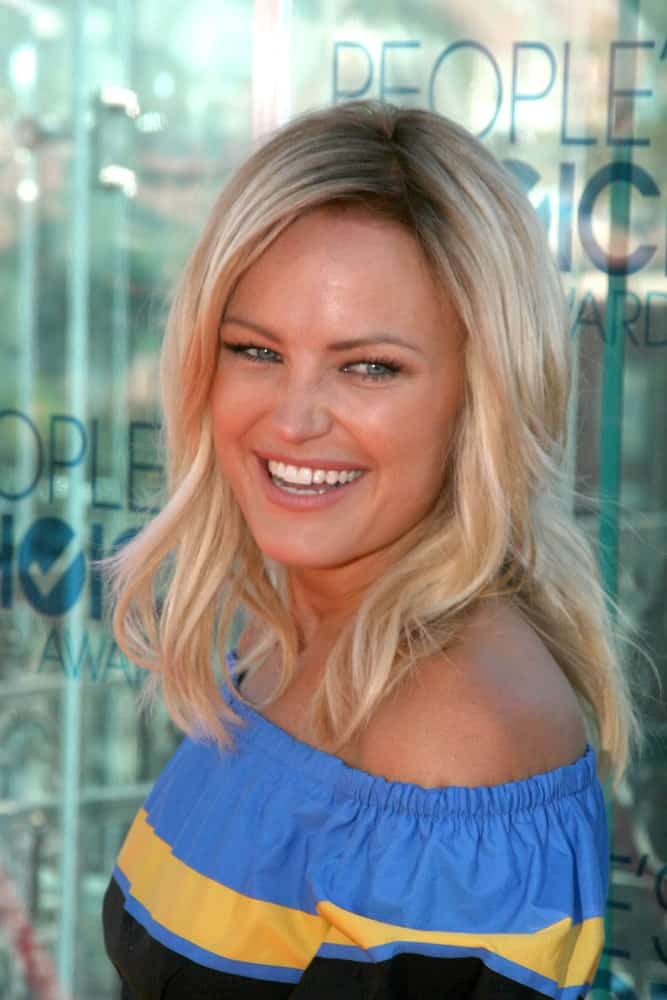 Malin Akerman was at the "People's Choice Awards" 2011 Nominations Announcement in West Hollywood with her sunshine smile that is complemented by her sandy blond layered and tousled waves on her shoulders.
Click here for Malin Akerman's hairstyles over the years
Sandy Blonde Curls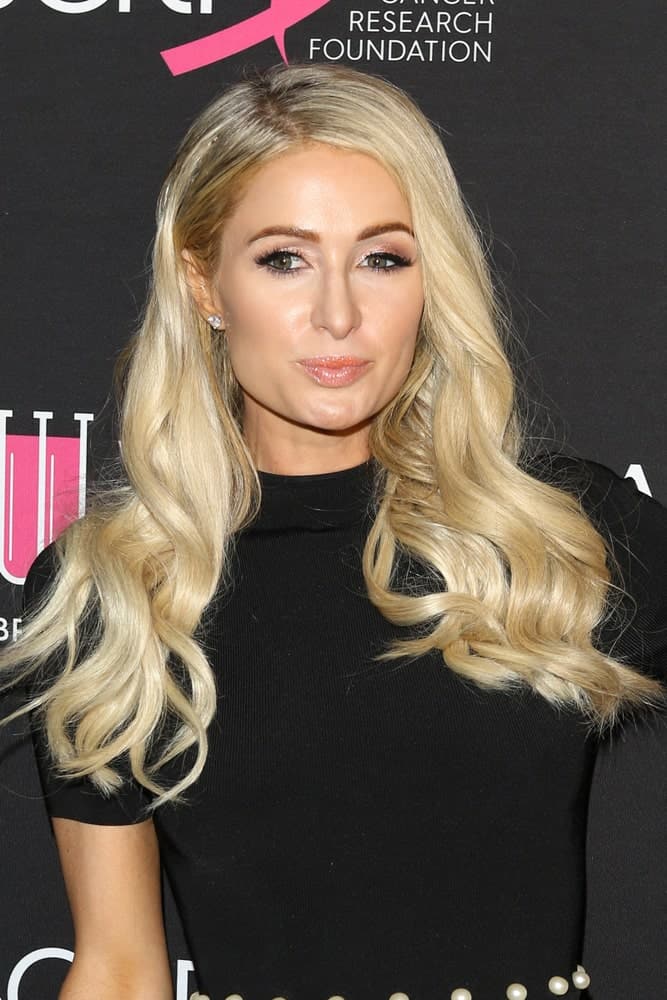 The model attended the Women's Cancer Research Fund's An Unforgettable Evening on February 28, 2019, with big, soft curls in sandy blonde. It was beautifully contrasted by her black turtleneck top.
Click here for Paris Hilton's Hairstyle over the years
Side-Swept Sandy Blond Waves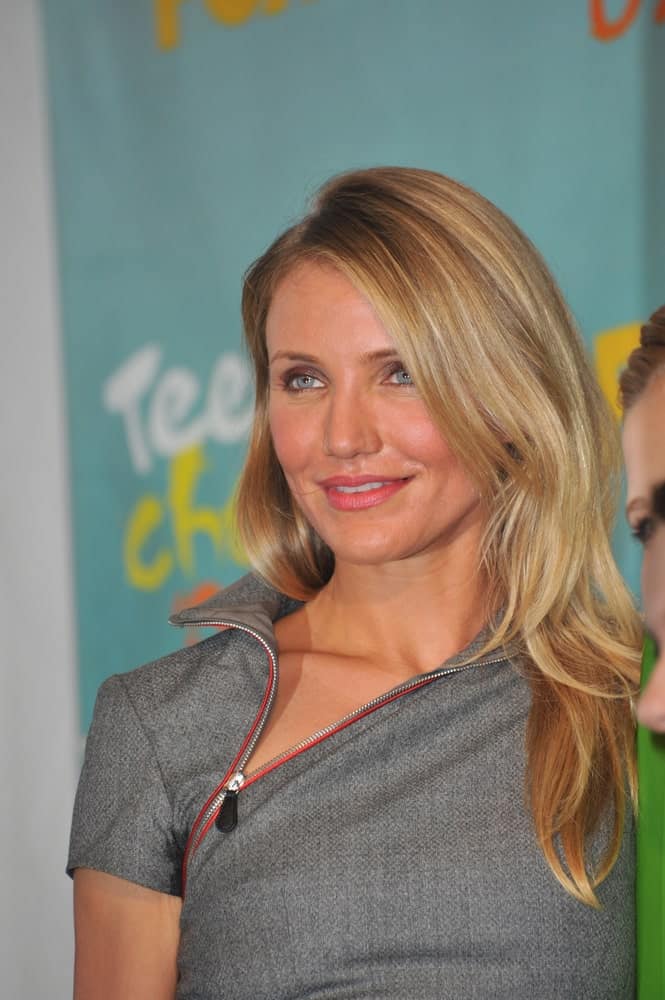 Cameron Diaz wore a fashion-forward gray dress with her highlighted and side-swept sandy blond layers at the 2009 Teen Choice Awards at the Gibson Amphitheatre Universal City last August 9, 2009.
Click here for Cameron Diaz's hairstyles over the years
Sandy Blond Loose Tousled Hair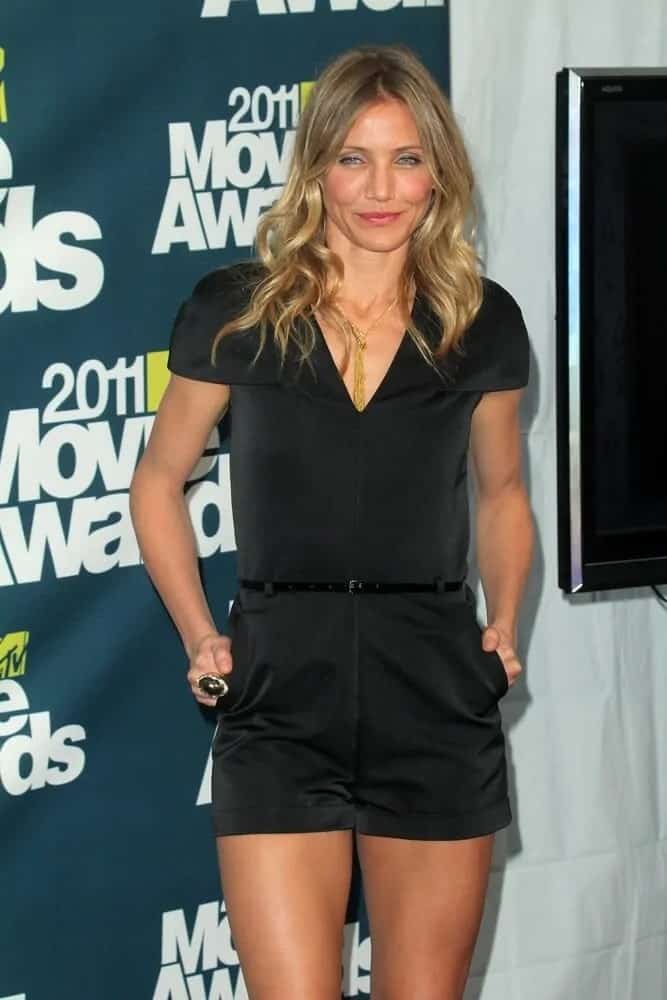 Cameron Diaz went with a wavy and loose sandy blond hairstyle to pair her all-black outfit during the 2011 MTV Movie Awards last June 5, 2011.
Click here for Cameron Diaz's hairstyles over the years
Sandy Blond Messy Top Knot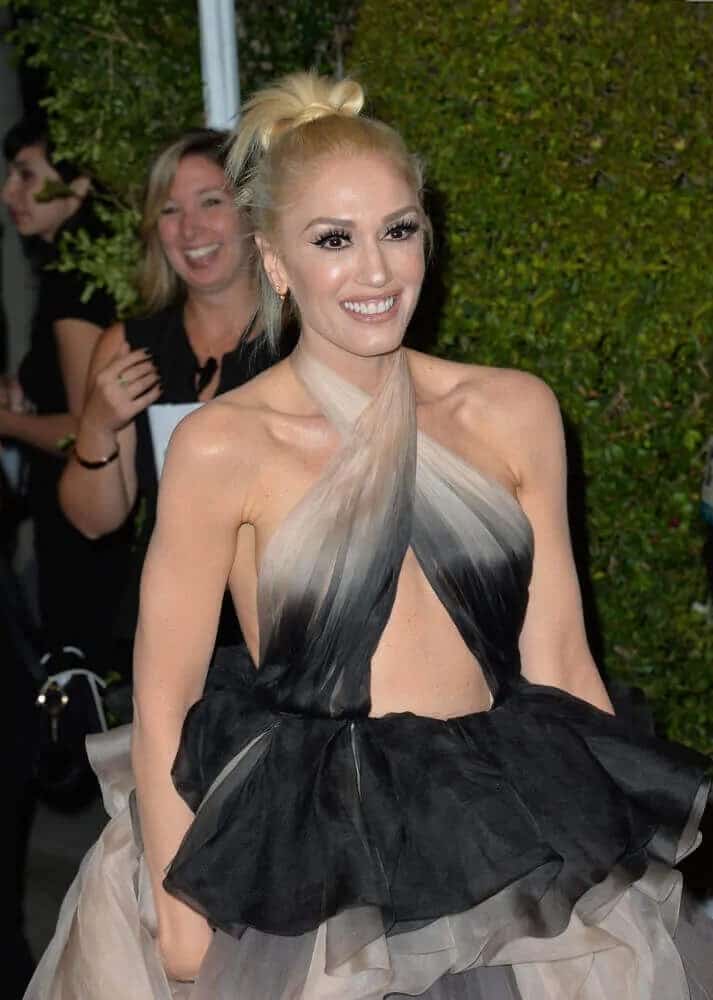 Gwen Stefani paired her stylish and sexy gown with a simple and messy top knot to her sandy blond hair during the Glamour Women Of The Year 2016, November 14, 2016 in Los Angeles, CA.
Click here for Gwen Stefani's hairstyles over the years
Sandy Blond Slick Ponytail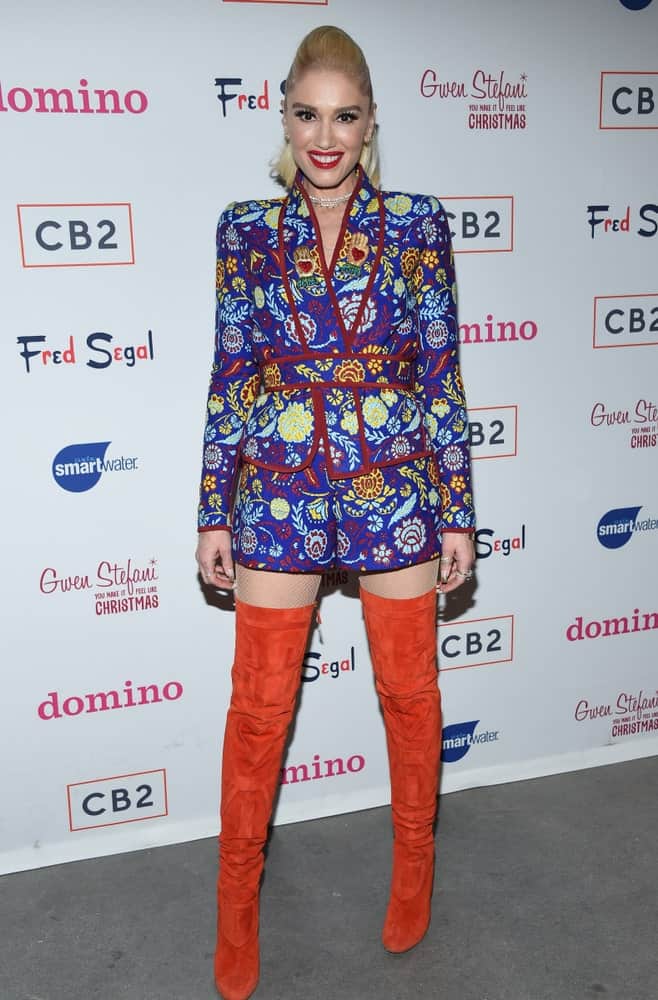 Gwen Stefani attended the Domino x Fred Segal And CB2 Pop Up last December 7, 2017, in Los Angeles. She wore a pair of thigh boots with her colorful outfit and sandy blond ponytail with a slight pompadour look.
Click here for Gwen Stefani's hairstyles over the years
Highlighted Sandy Blonde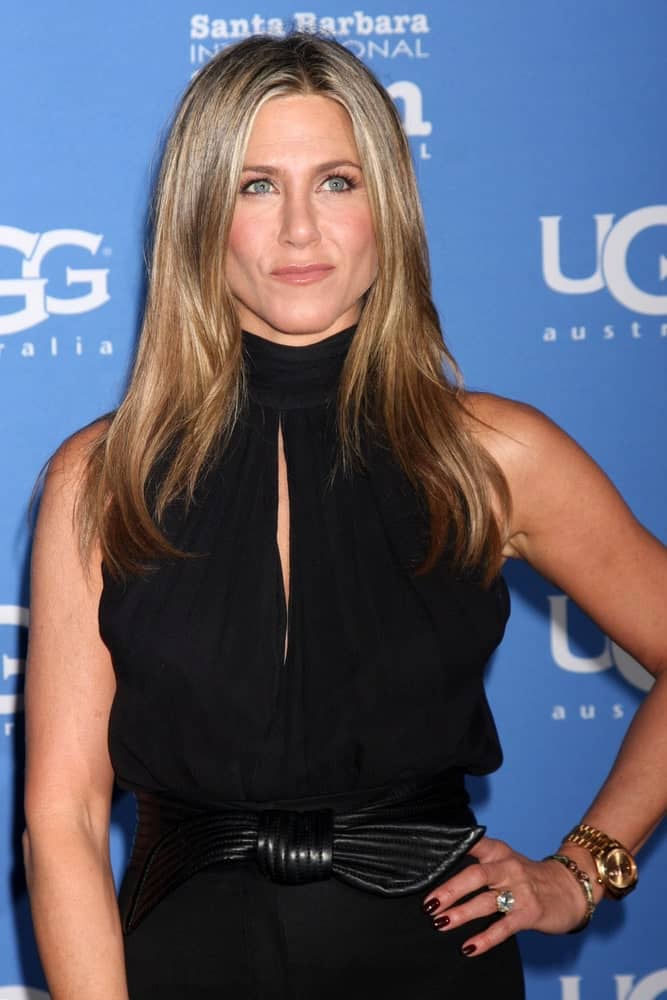 Jennifer Aniston with a long straight hairstyle in sandy blonde at the Santa Barbara International Film Festival – Montecito Award 2015 held on January 30th. She looks very classy with her natural-looking style, perfect for her black dress.
Chic Sandy Waves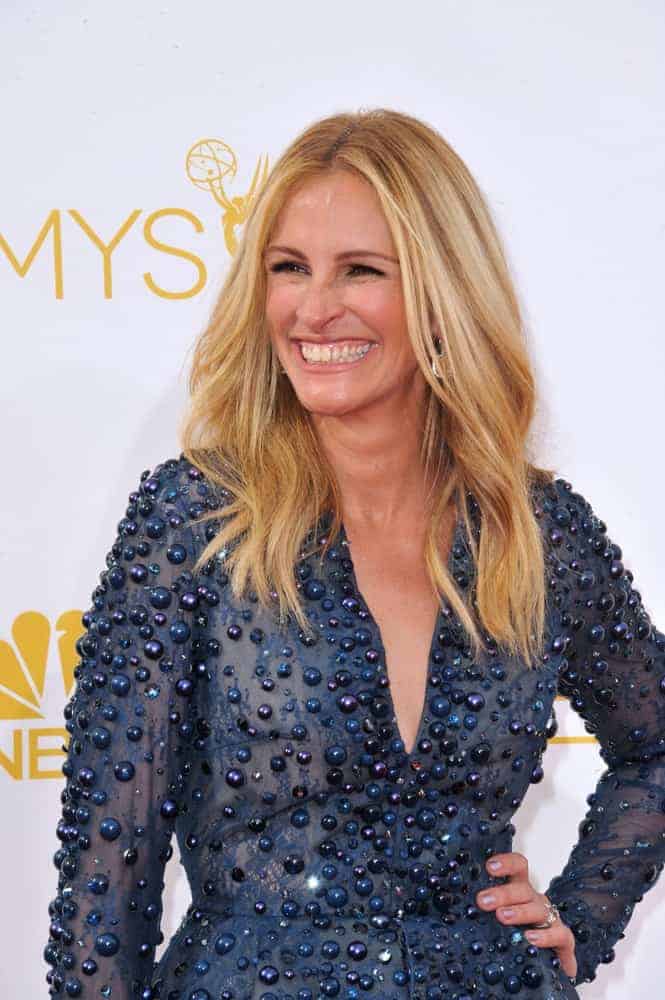 Julia Roberts flaunted her effortlessly chic loose sandy medium waves with a center part at the 66th Primetime Emmy Awards on August 25, 2014.
Click here for Julia Roberts' Hairstyles over the years
Messy Pompadour Ponytail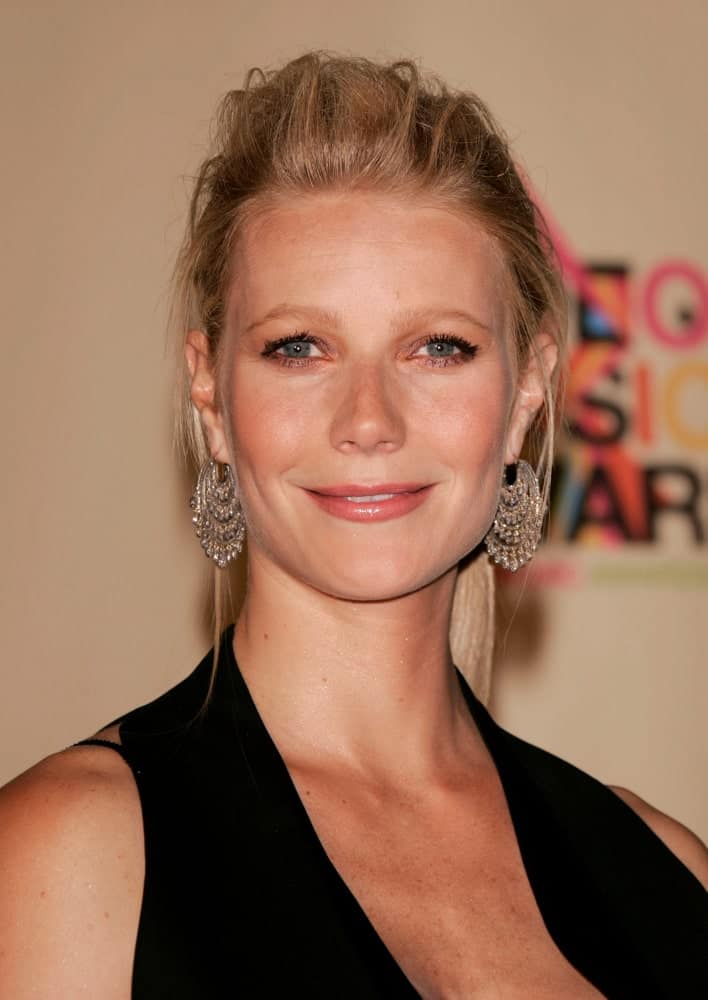 Gwyneth Paltrow in the press room at the MTV Video Music Awards on August 29, 2004 rocking a stylish pompadour ponytail with loose tendrils.
Click here for Gwyneth Paltrow's Hairstyles over the years
Long Loose Sandy

Sophie Turner's sandy blonde locks looked totally flawless in this sleek loose straight hairstyle with side parting at the 74th Golden Globe Awards held on January 8, 2017.
Click here for Sophie Turner's Hairstyles over the years
Side Swept Wavy Sandy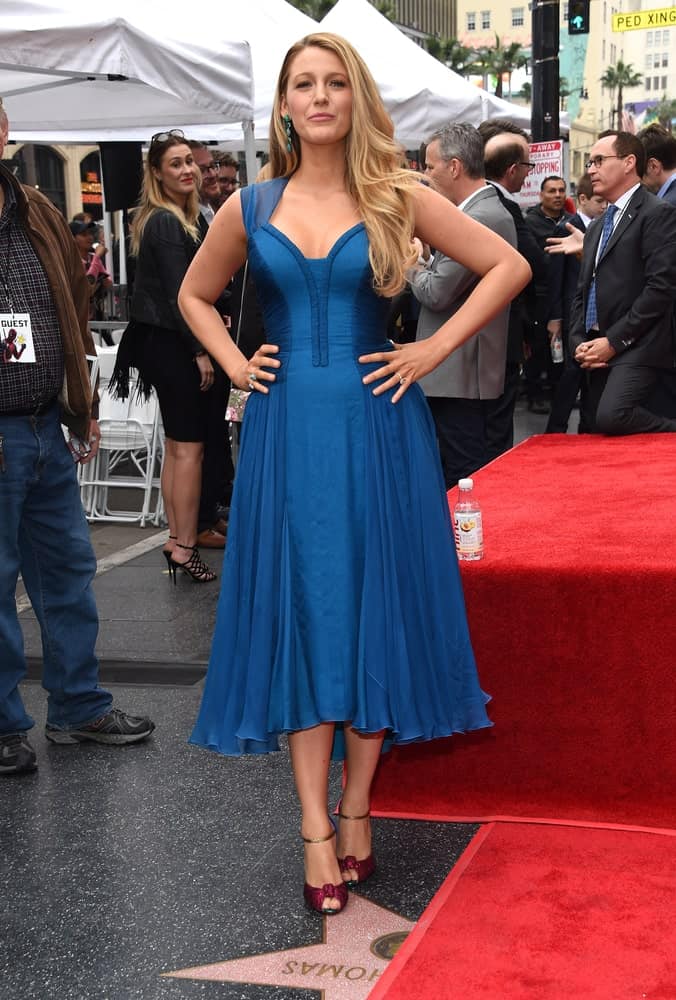 Blake Lively was at the Walk of Fame honoring Ryan Reynolds on December 15, 2016, in Hollywood, CA. She looked sophisticated in her gorgeous blue dress and long wavy side-swept sandy blond hairstyle.
Click here for Blake Lively's hairstyles over the years
Sandy Waves with Bangs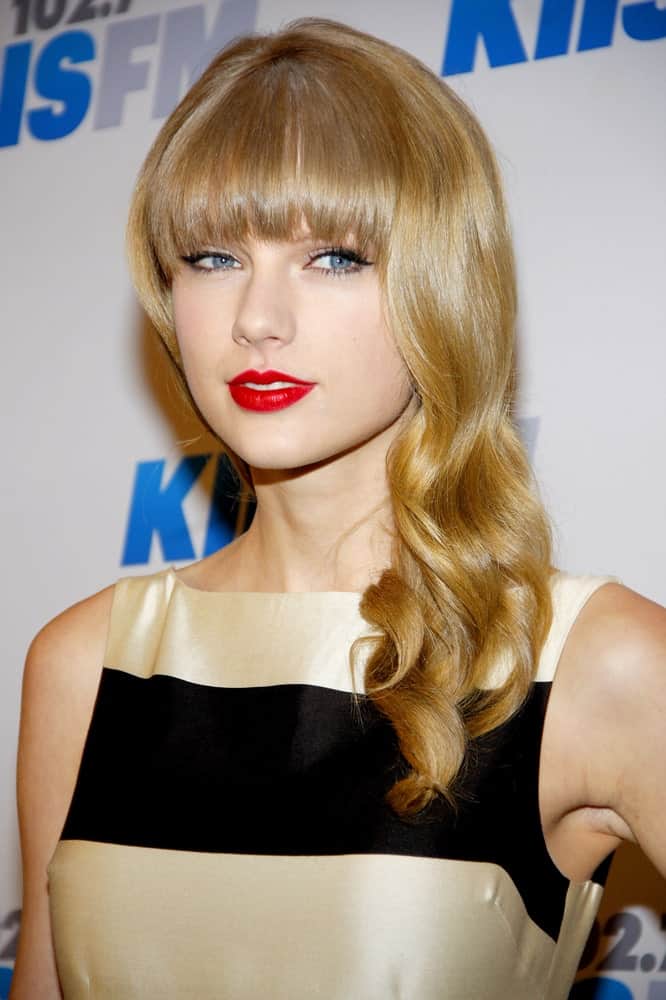 Taylor Swift gathered her blonde wavy hair on one side during the KIIS FM's 2012 Jingle Ball held at the Nokia Theatre L.A. Live held on December 3rd.
Click here for Taylor Swift's Hairstyles over the years
Sandy Side-Swept Straight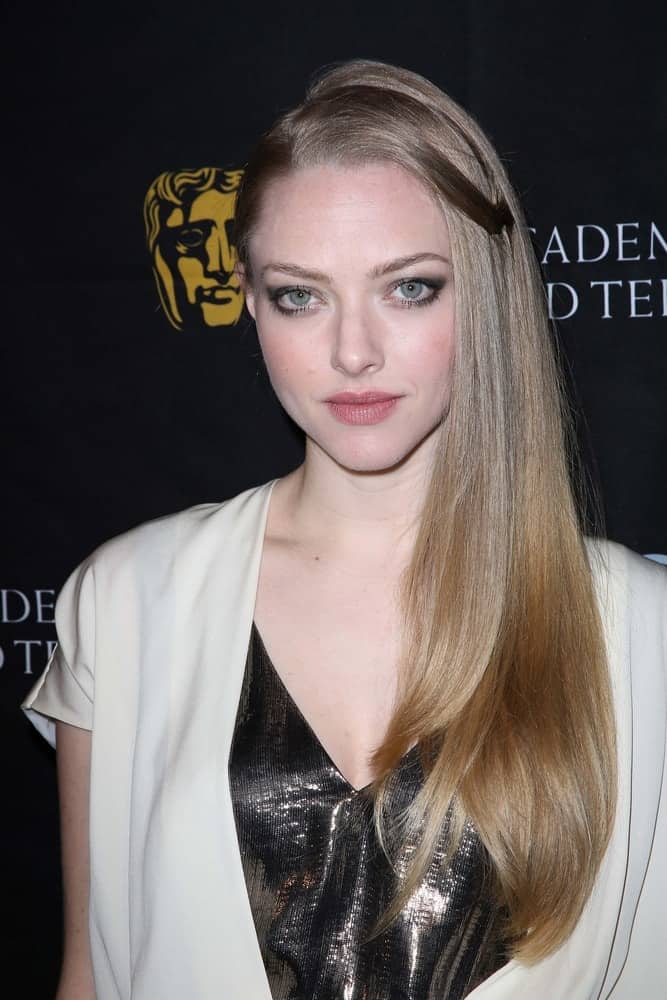 Amanda Seyfried flaunted her sexy eyes with smokey eye shadow and a long, side-swept sandy blond hairstyle that has a shiny straight finish at the BAFTA Los Angeles 2013 Awards Season Tea Party, Four Seasons Hotel in Los Angeles, CA on January 12, 2013.
Click here for Amanda Seyfried's hairstyles over the years
Half-Up Sandy Waves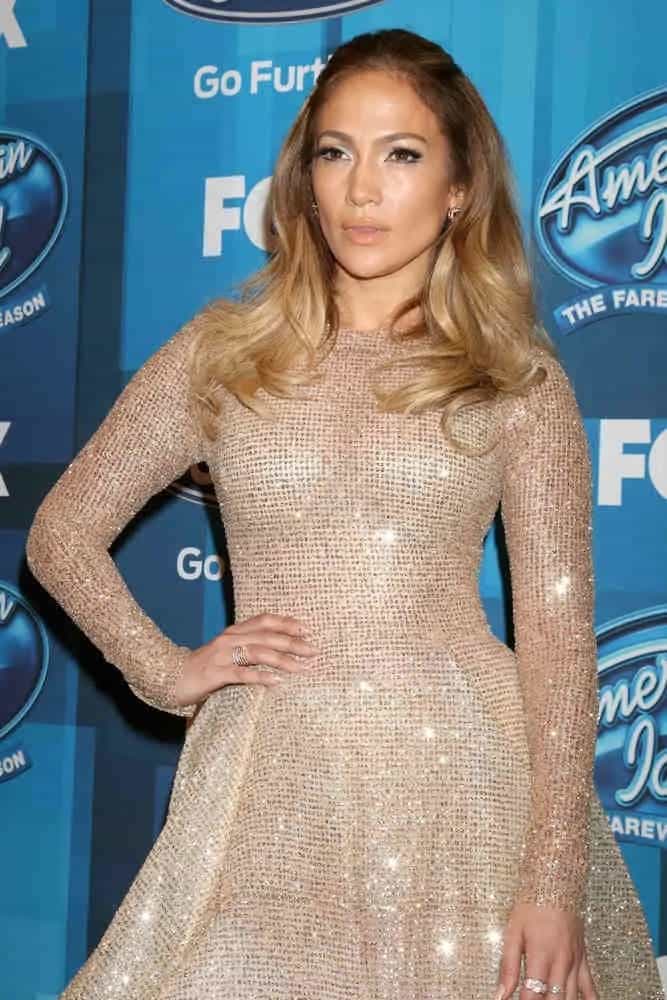 Jennifer Lopez's hairstyle is so feminine in a half-up ponytail as she attends the American Idol Finale Arrivals on April 7, 2016.
Click here for Jennifer Lopez's hairstyles over the years
Sandy Loose Waves
Sienna Miller wears a Gucci lampshade dress as she left her sleek blonde hair down into loose middle-part waves during the Los Angeles premiere of 'Live By Night' on January 9, 2017.
Click here for Sienna Miller's hairstyles over the years
Sandy Tousled Layers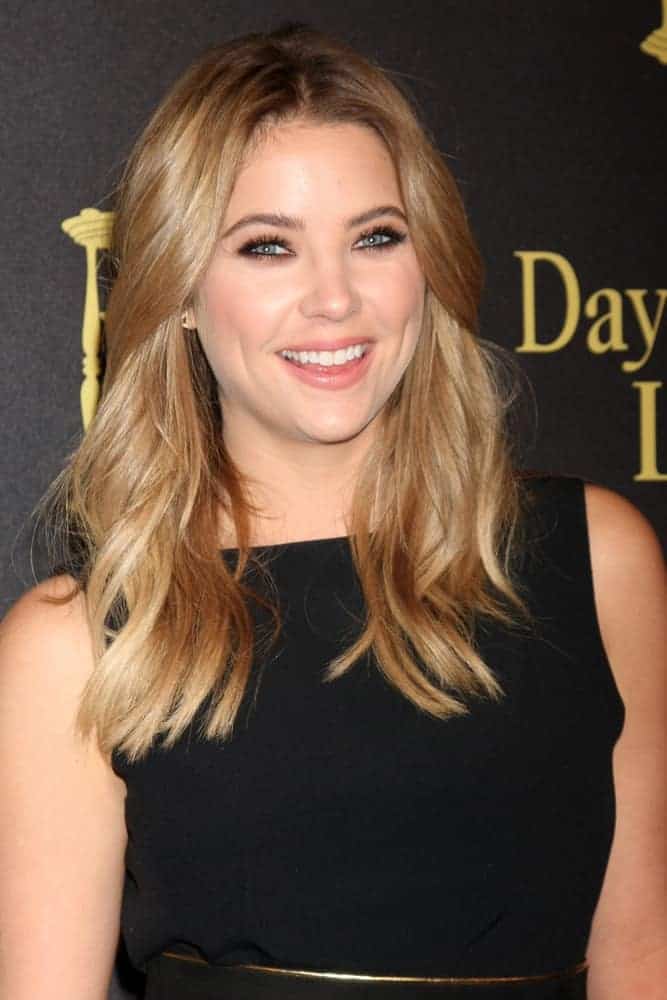 Ashley Benson flashed a lovely smile at the Days of Our Lives 50th Anniversary Party at the Hollywood Palladium on November 7, 2015, in Los Angeles, CA. She came wearing a black dress with her sandy blonde loose and tousled hairstyle with subtle waves and layers.
Slick Side-Swept Locks
Click here for Ashley Benson's hairstyles over the years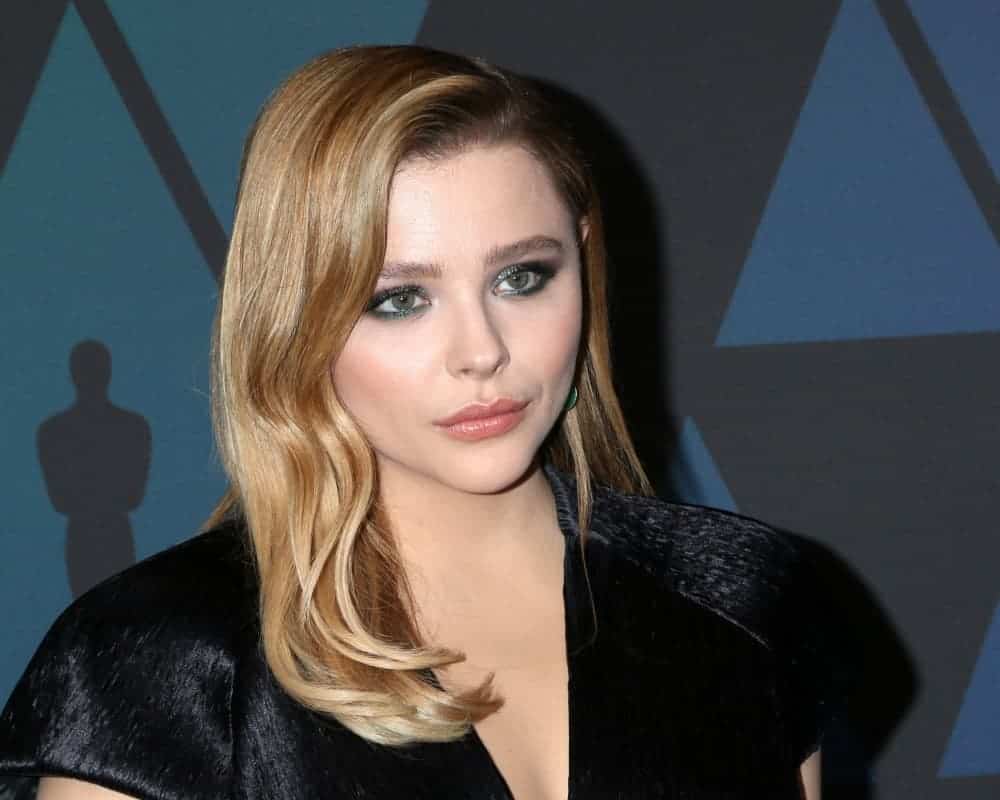 Chloe Grace Moretz was at the 10th Annual Governors Awards at the Ray Dolby Ballroom on November 18, 2018, in Los Angeles, CA. She wore an all-black dress to pair with her side-swept wavy sandy blond hairstyle with a slick finish.
Click here for Chloe Grace Moretz's hairstyles over the years
Center-Parted Sandy Waves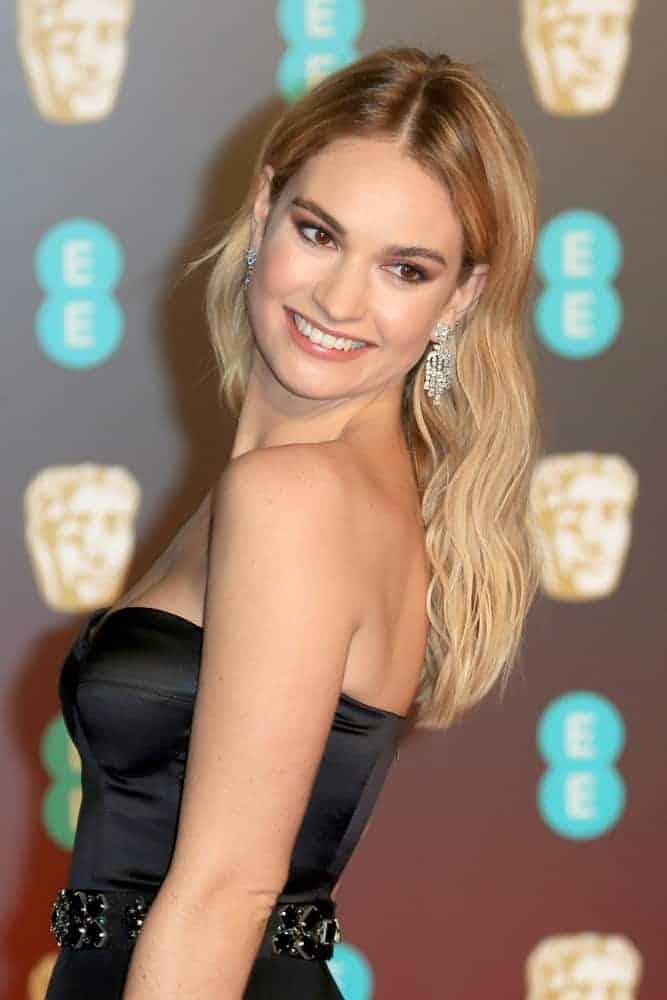 On February 18, 2018, Lily James attended the EE British Academy Film Awards (BAFTAs) held at the Royal Albert Hall in London, UK. She was quite charming in a black dress with her long and wavy sandy blonde hairstyle with layers and highlights.
Click here for Lily James' hairstyles over the years
Sandy Loose Waves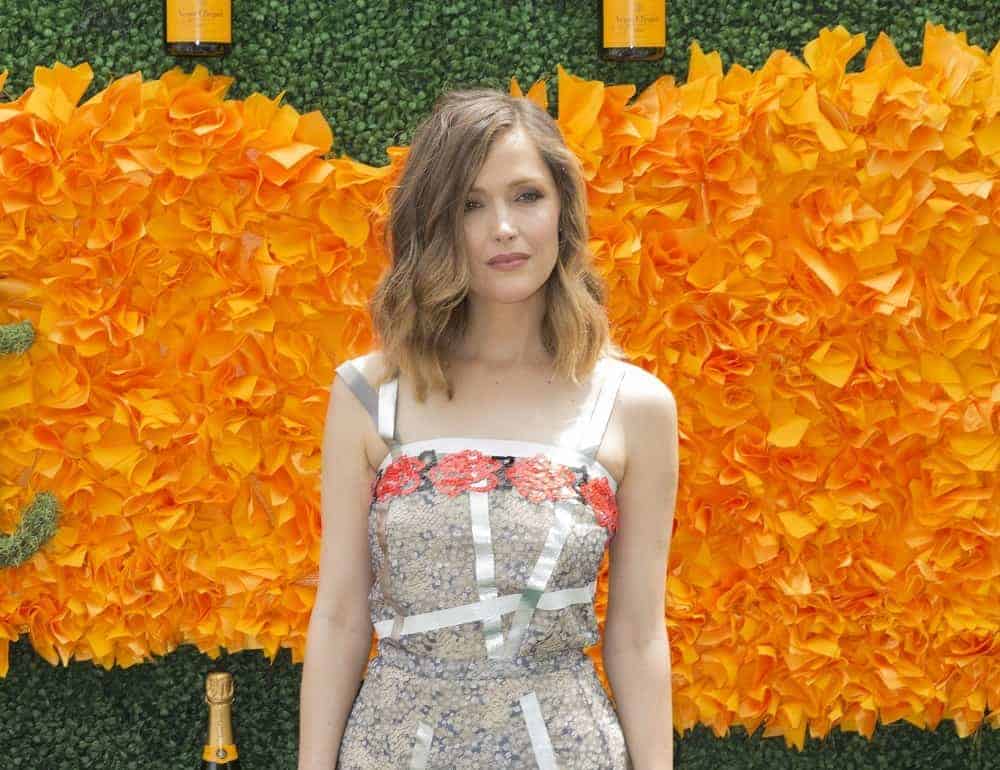 On June 4, 2016, Rose Byrne attended the 9th annual Veuve Clicquot Polo Classic at Liberty State Park. She was charming in a colorful sundress that she paired with a shoulder-length sandy blond hairstyle that is loose, tousled, and wavy with side-swept bangs.
Click here for Rose Byrne's hairstyles over the years
Highlighted Sandy Updo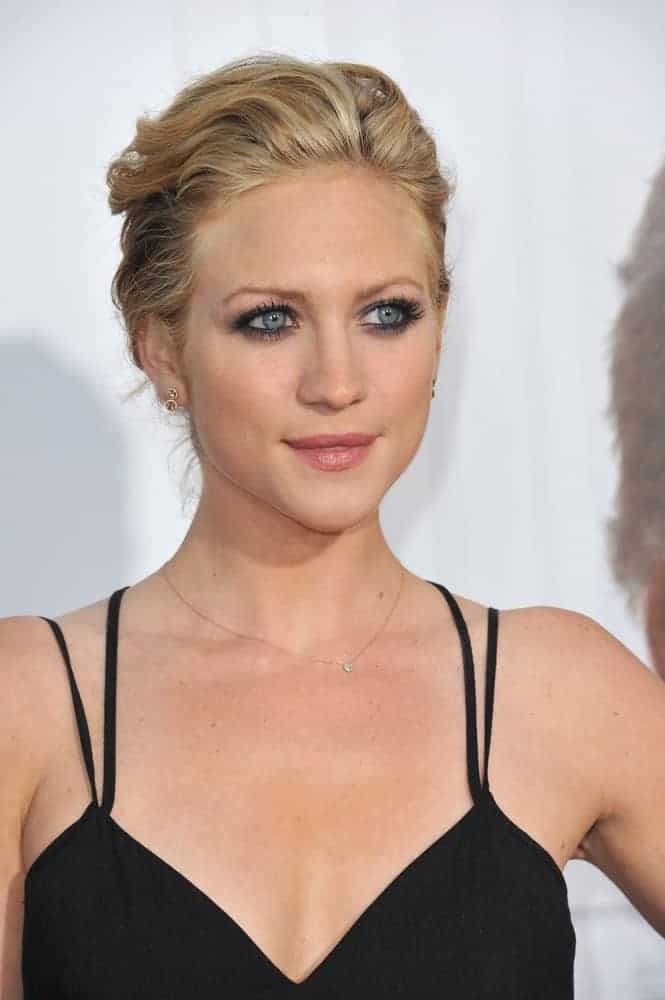 Brittany Snow was at the world premiere of "Ted" at Grauman's Chinese Theatre, Hollywood. June 22, 2012 Los Angeles, CA. She wore a black dress with her sandy blonde tousled upstyle.
Click here for Brittany Snow's hairstyles over the years
Side-Parted Wavy Bob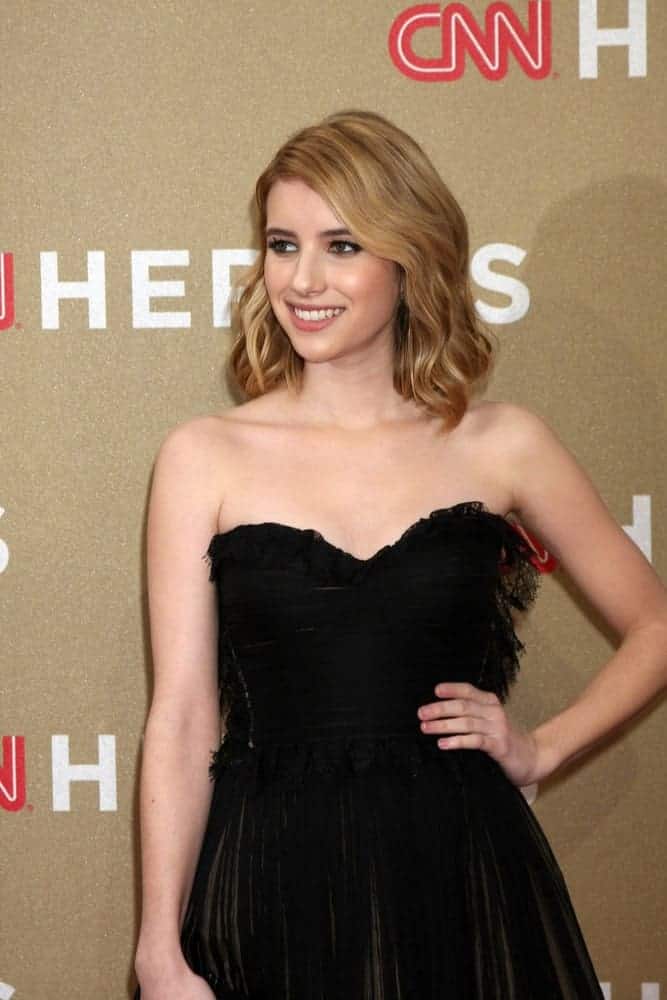 Emma Roberts was at the 2011 CNN Heroes Awards at Shrine Auditorium on December 11, 2011 in Los Angeles, CA. She wore a black dress with her shoulder-length highlighted brunette hairstyle that is highlighted and tousled.
Silver and Sandy Pixie
Silver is the "in" color these days, particularly when it goes hand in hand with warmer tones. Take this model, for example, who is rocking this perfect pixie cut with sandy tones at the back and sides and a whimsical silvery color on the front.
Sandy Hair, Don't Care
Many people may cling to the old stereotype that sandy or brown shades of hair is unsightly to wear, or worse, dull and boring as a compliment to your total personal style. And yet, celebrities and brilliant streetwear women alike are showing that sandy hair can add a sense of mystery and beauty to any look, with the right shade and the right styling behind the look.
If you have naturally darker brown hair, changing to a lighter sandy shade can brighten up your image, giving your whole appearance a softer look that can make you come off as dreamy and mysterious. The shade can be found on women on every continent who are hoping to incorporate some new colors into their wardrobe.
Upgrade Your Sandy Women's Hairstyle
If your hair is a single shade with your sandy women's hairstyle, and you are hoping for an exciting and uplifting change, you don't have to immediately change your entire head of hair with a bucket of dye. Instead, consider adding highlights of bright blond or low lights of chestnut, or even layering in ombre shading effects, to give your hair a new outlook on life.
The best part of sandy hair is that you can complement it with added shades of almost every possible color, and come up looking fabulous and put together. If you are just starting out, try adding in caramel highlights before moving completely to golden blond, so you can know how light you need to go for a better look without going too drastic.
Of course, when you add dark, or for the especially bold and daring, black lowlights underneath your mane, this can also make this shade of hair stand out as though you are walking a red carpet. Either way, you can keep your sandy hair tones while maintaining a soft and appealing look.
Clearly, light brown and sandy shades of hair do not mean have dull or boring locks. Whether you wear it naturally or upgrade the hair color with any shade, you can wear this color out and boldly to compliment your total personal style.