We showcase 20 very cool examples of women with different types of short red hair. Whether you're a natural red head or you want to color your hair and sheer it of and go with a short red hairstyle. You'll get noticed. It's whimsical. Color is all the rage.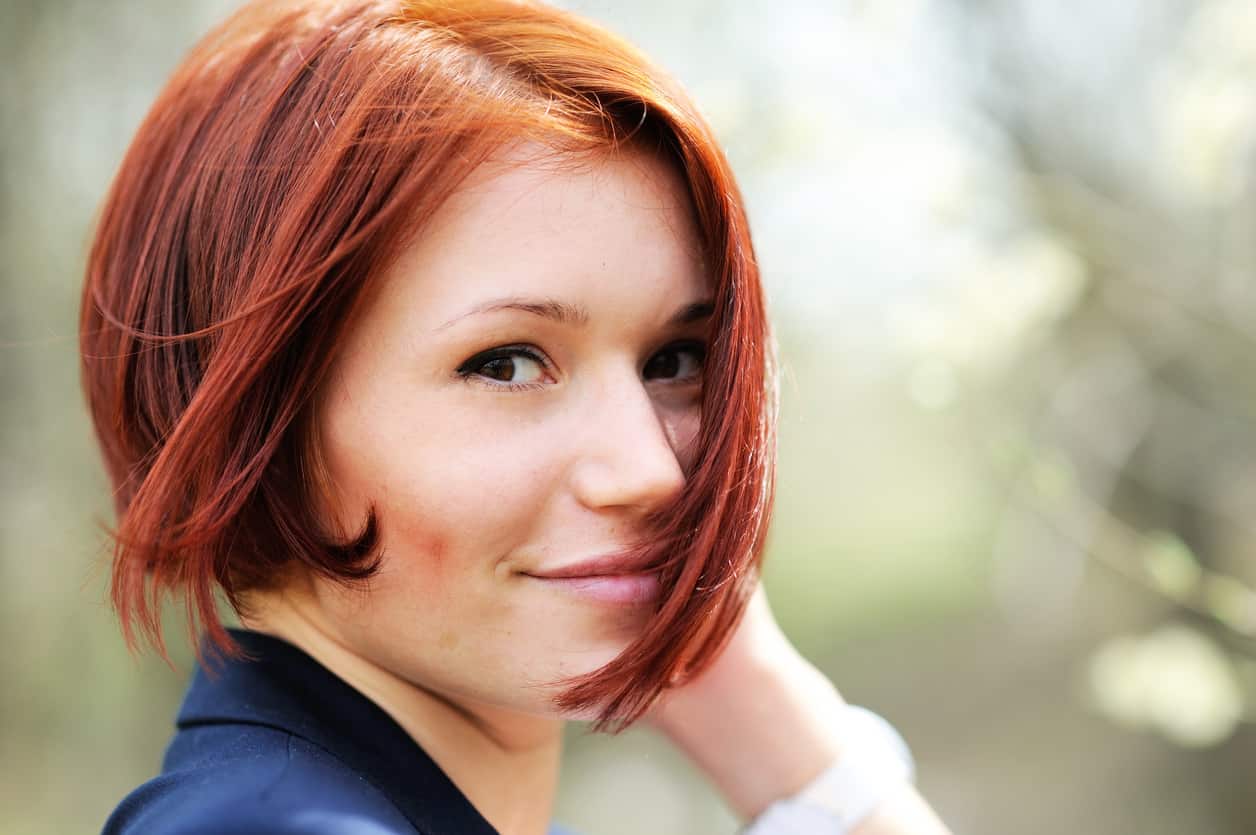 Having red hair puts you in an exclusive group of people of 2% of the people in the world.  Yup, only approximately 140 million people worldwide are natural redheads.  Of course, not all of them have short red hair, some grow it out so those of you with a short red style is in a very small exclusive group.
When it comes to hairstyles, redheads are, without a doubt, the most envied amongst women of all ages – and all for the right reasons too.
Redheaded women not only demand attention at first glance but also look extremely gorgeous regardless of various other factors that women with other hair colors often need to take into consideration when styling their hair. For instance, face shape and skin tone, as well as the length of your hair, do not matter much if you have red-colored hair because the alluring shade is likely to look stunning no matter what. Plus, you can style it in versatile ways by going for a feathered cut, a layered cut, different types of bangs or several other styles. But rest assured you will rock them all.
Women with naturally red hair usually love to flaunt this gift by letting their hair grow all the way down the back. However, not everyone loves long hair. If you prefer shoulder-length hair or like to keep your hair even shorter and are looking for some ideas on great short red hairstyles for women, then you have come to the right place.
Whether you are a born redhead or someone who's so mesmerized with the color that you plan to dye your hair to a similar shade, check out our gallery featuring various celebrities with short red hair and gain some inspiration to up your hairstyling game.
Photos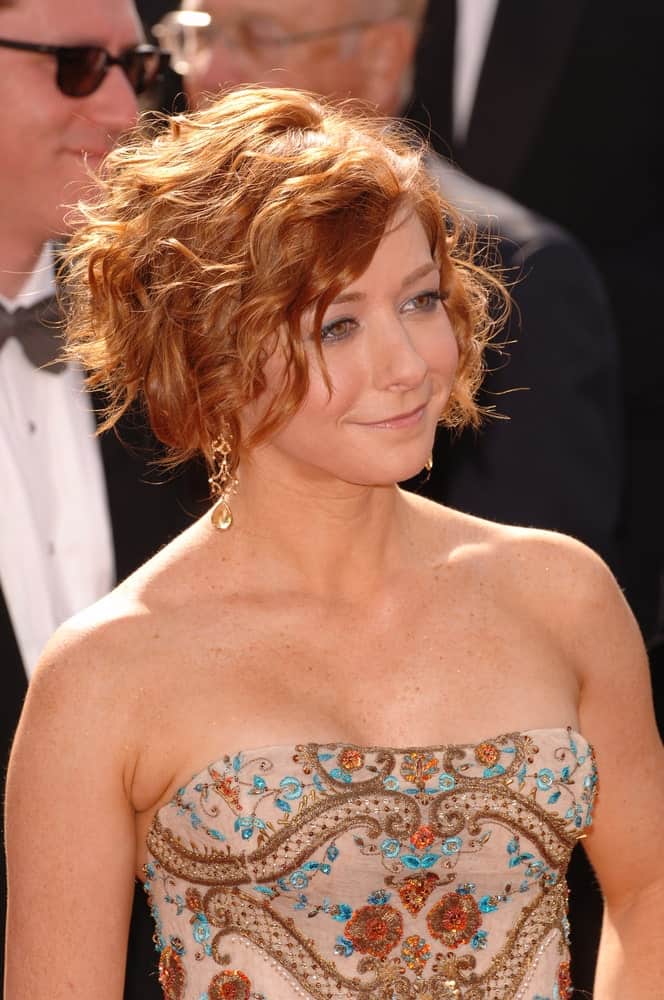 This short red hairstyle for women is best for all those free-spirited ladies who want to reflect the same liveliness in their physical appearance as well. The hairstyle comes close to a pixie cut but has rather long, tousled strands that look impressive despite the messy waves.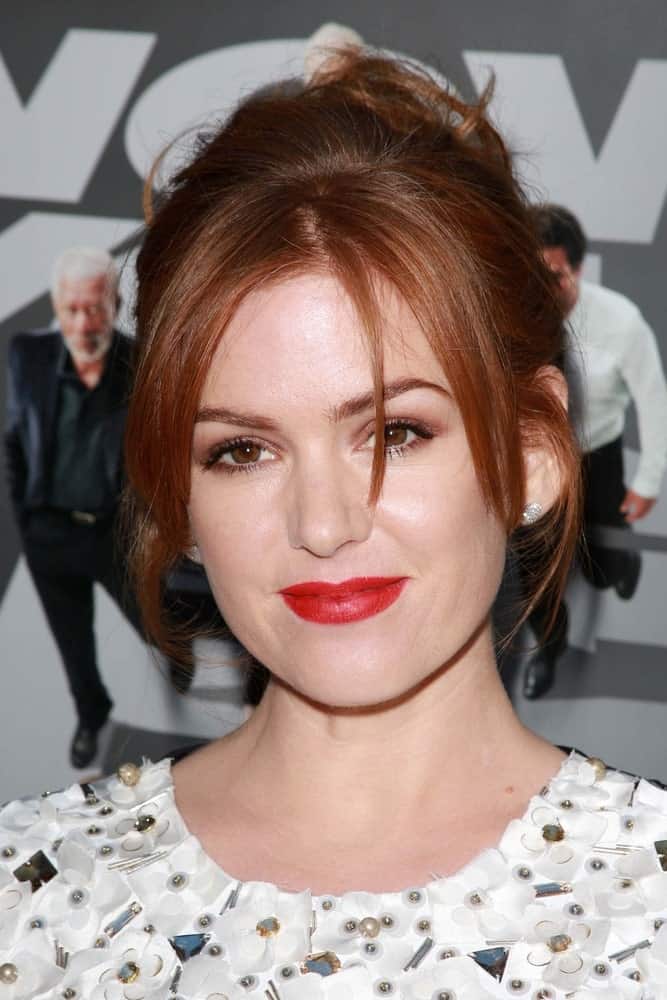 This short red hairstyle for women is oozing beauty and style. With hair pulled up in a neat bun, Isla Fisher lets sleek and silky bangs adore her face to evoke an aura of grace and elegance.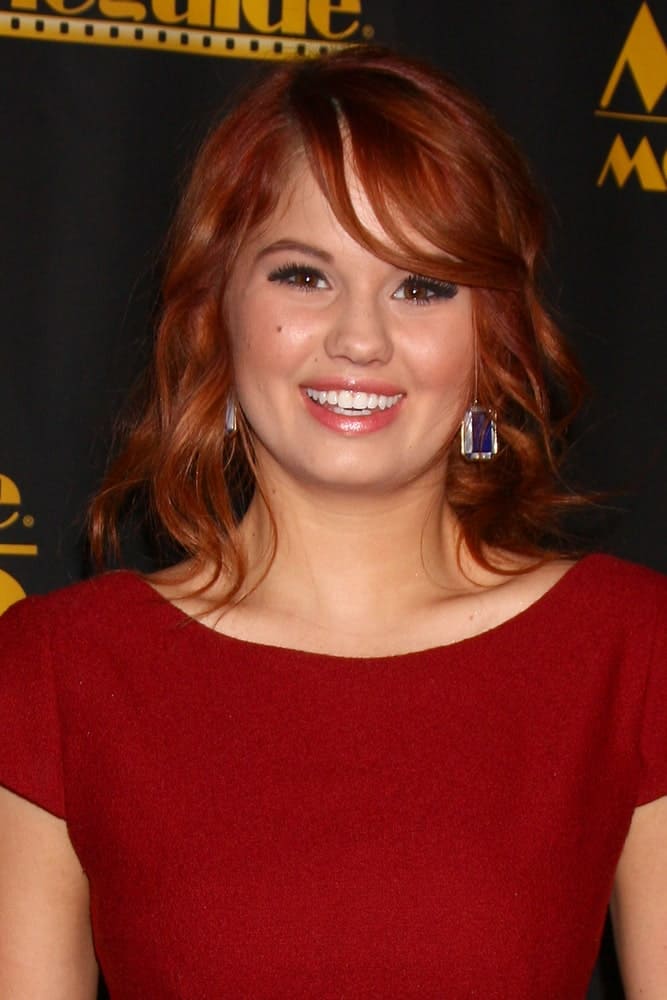 This short red hairstyle for women features a chin-length cut. Notice how Debby Ryan manages to let the beauty of red hair shine even in a short length by sporting thick bangs at the front.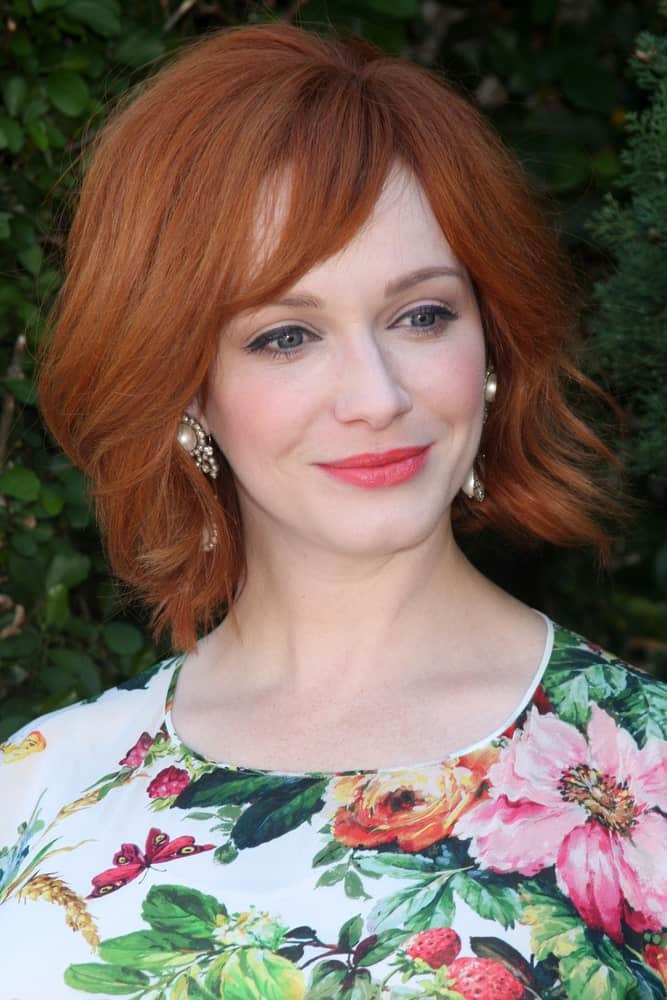 A prim and proper haircut eliminates the need for further styling and this short red hairstyle for women illustrates this statement perfectly. A wispy bob with a pointed side-swept bang is bound to look extraordinary.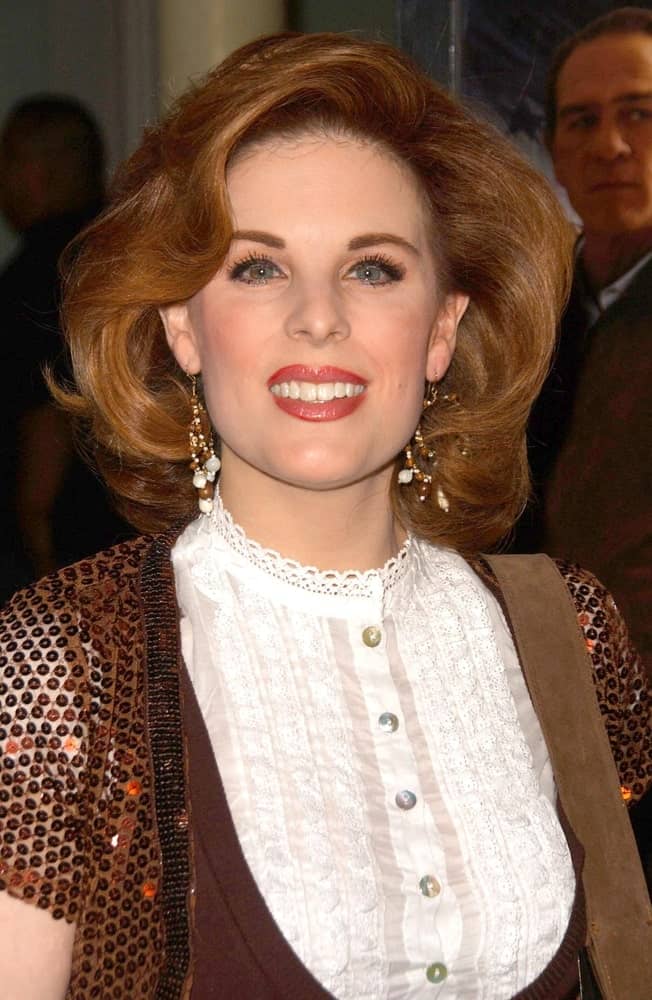 Love the '90s? Feel like going retro? If you answered yes, then this bold and elaborate but superb hairstyle for women with short red hair is the ultimate style to consider. However, note that you will definitely need some hairspray to keep those waves blown back dramatically.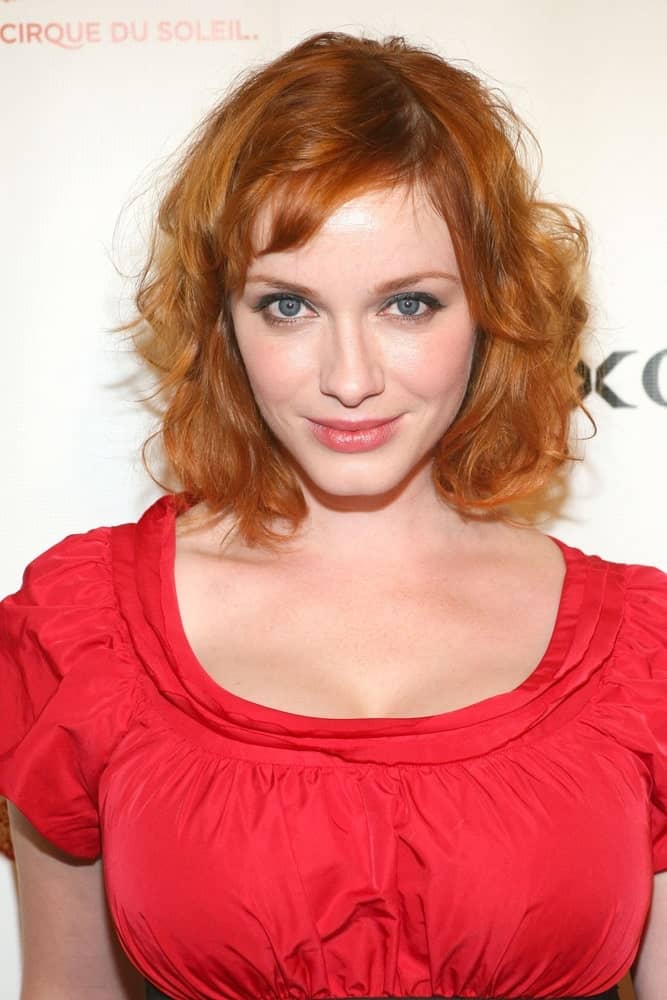 Here we see the undeclared redhead queen of Hollywood wearing her hair down in a tousled manner. Short baby bangs that line the forehead is another great way to let the captivating color radiate.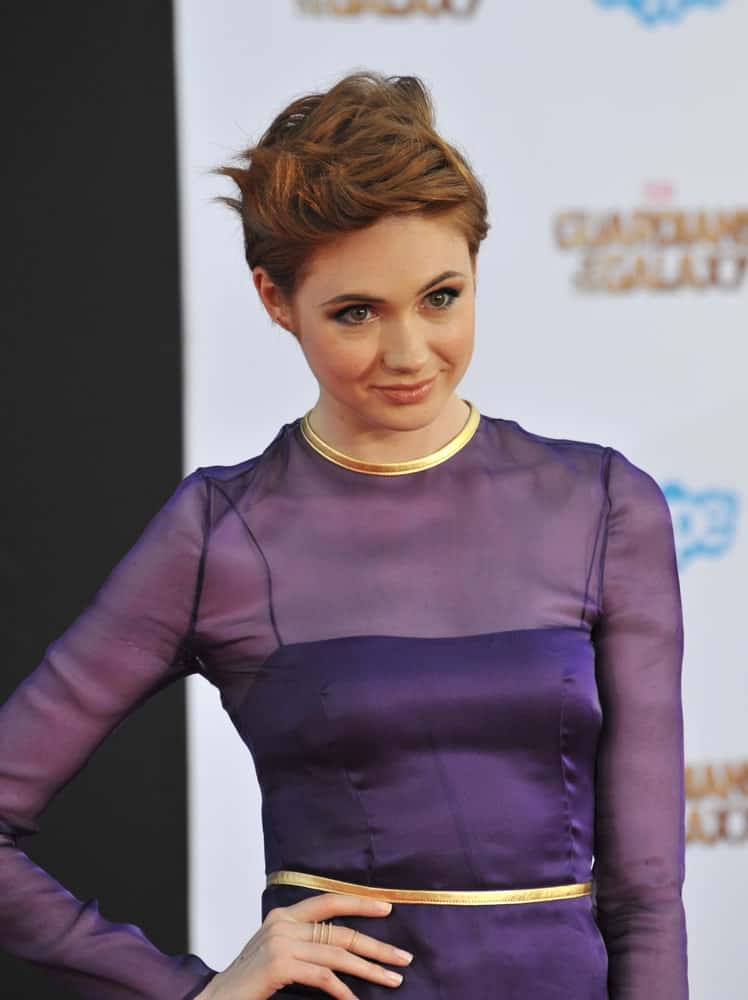 Considering a really short red hairstyle for women? Then a rocker pixie might just be the ideal style for you.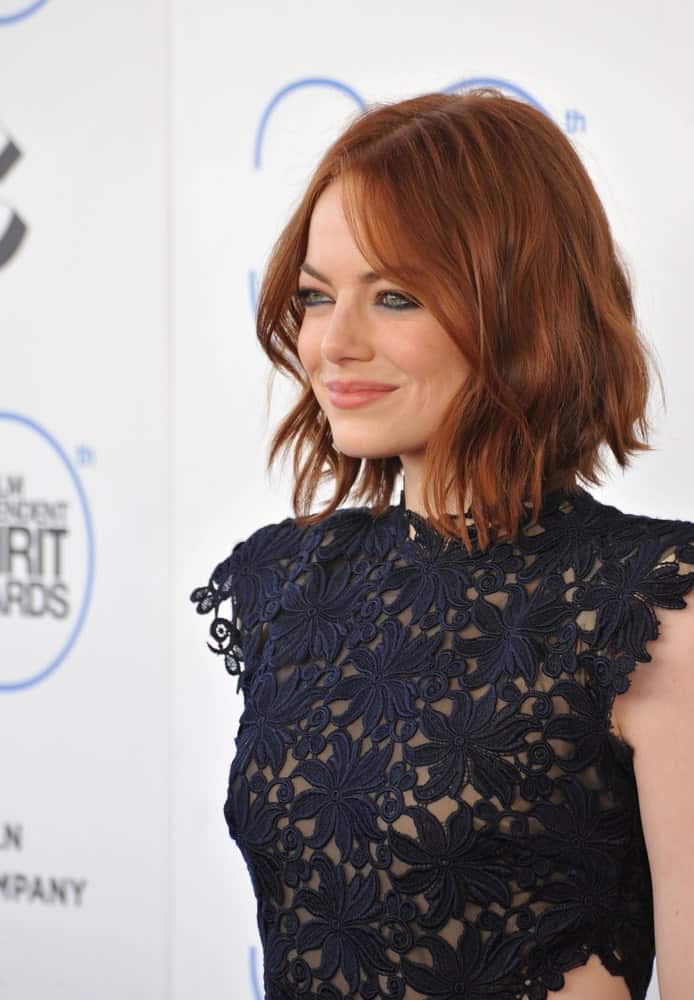 This wispy-wavy look combined with a tapered bob is one of our favorite hairstyles for women with short red hair that Emma Stone has ever rocked.
Click here for Emma Stone's hairstyles over the years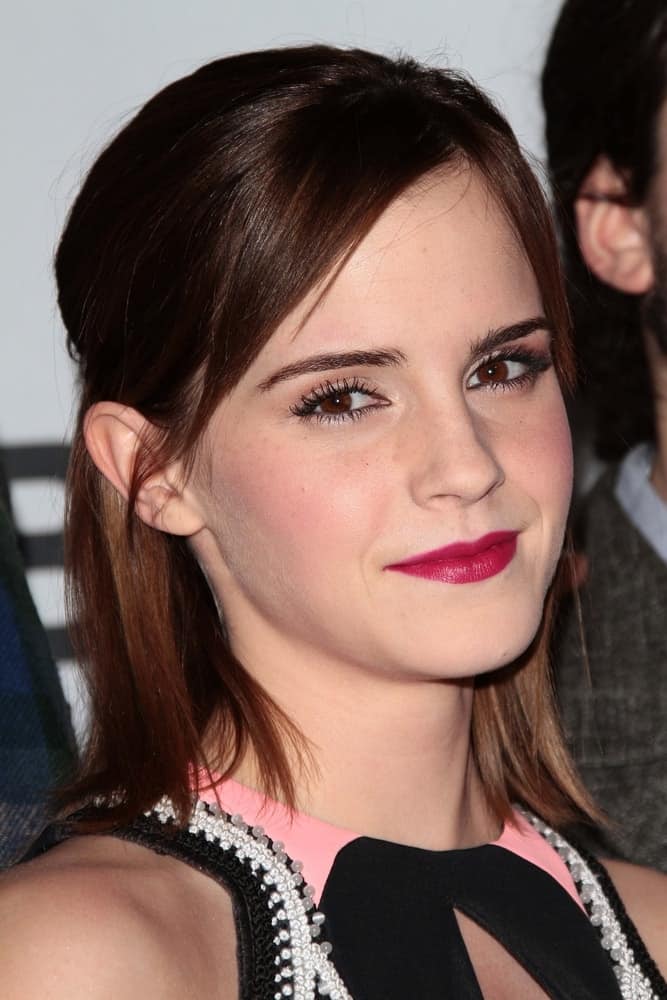 Emma Watson paired her colorful dress with a shoulder-length half-up hairstyle with side-swept bangs at the 2013 People's Choice Awards Press Room, Nokia Theatre in Los Angeles, CA on January 9, 2013.
Click here for Emma Watson's hairstyles over the years
Rihanna was at the 2011 Billboard Music Awards at MGM Grand Garden Arena in Las Vegas, NV. She was lovely in her pure white outfit to contrast with her short tousled side-swept hairstyle that has a bright red tone.
Click here for Rihanna's hairstyles over the years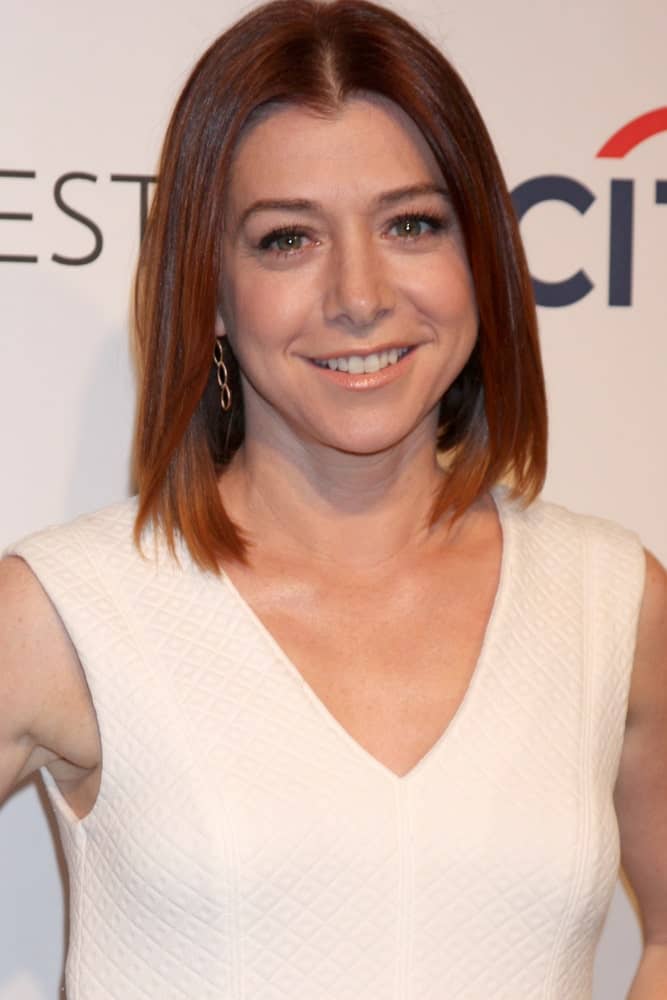 Alyson Hannigan perfectly demonstrates how wonderful having red hair can be because a hairstyle as simple as this can look really great. If you want short red hair that doesn't require much styling, then go for a chin-length cut and wear your hair down to look effortlessly stylish.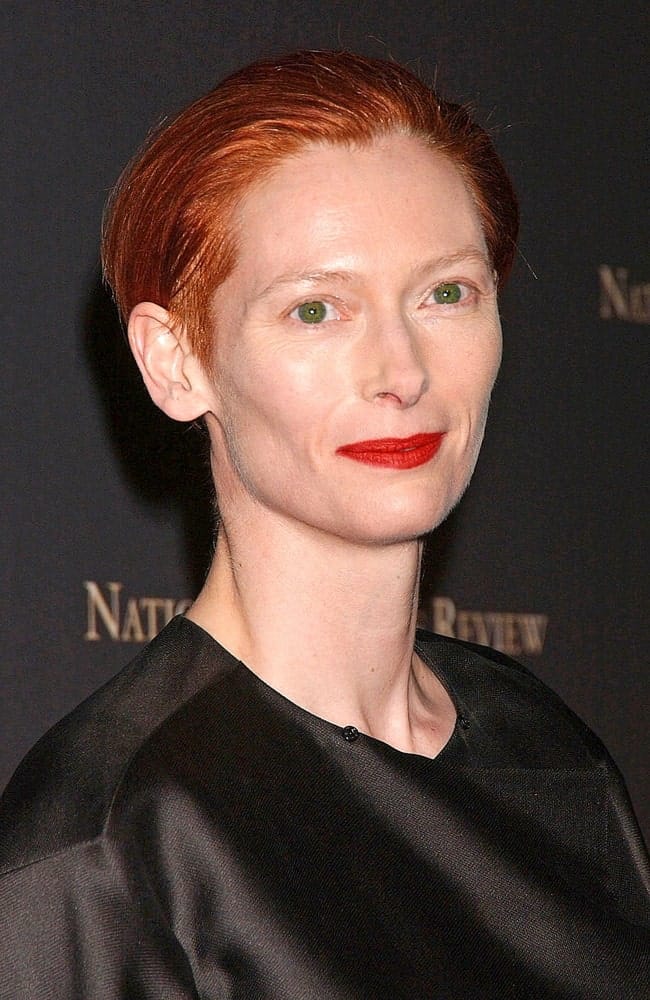 This might not be suited for everyone, but if you feel like chopping all those long locks off, then you can gain some inspiration from Tilda Swinton.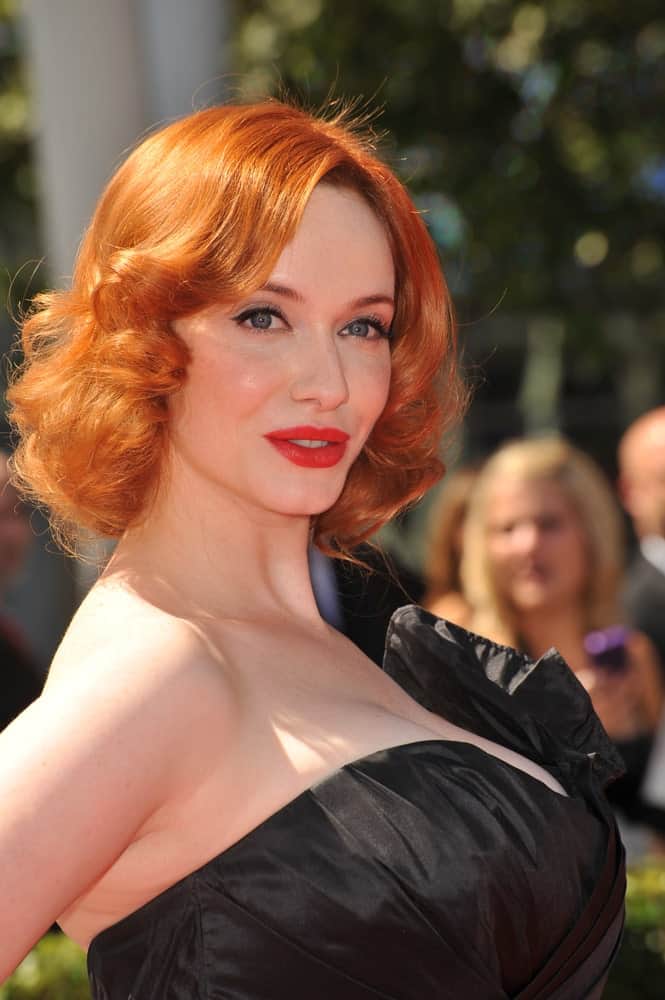 It might look plain at a first glance, but this hairstyle for women with red hair is a timeless one that will never go out of style. Be it a formal or a casual event, bouncy curls like these will always make you look effortlessly elegant.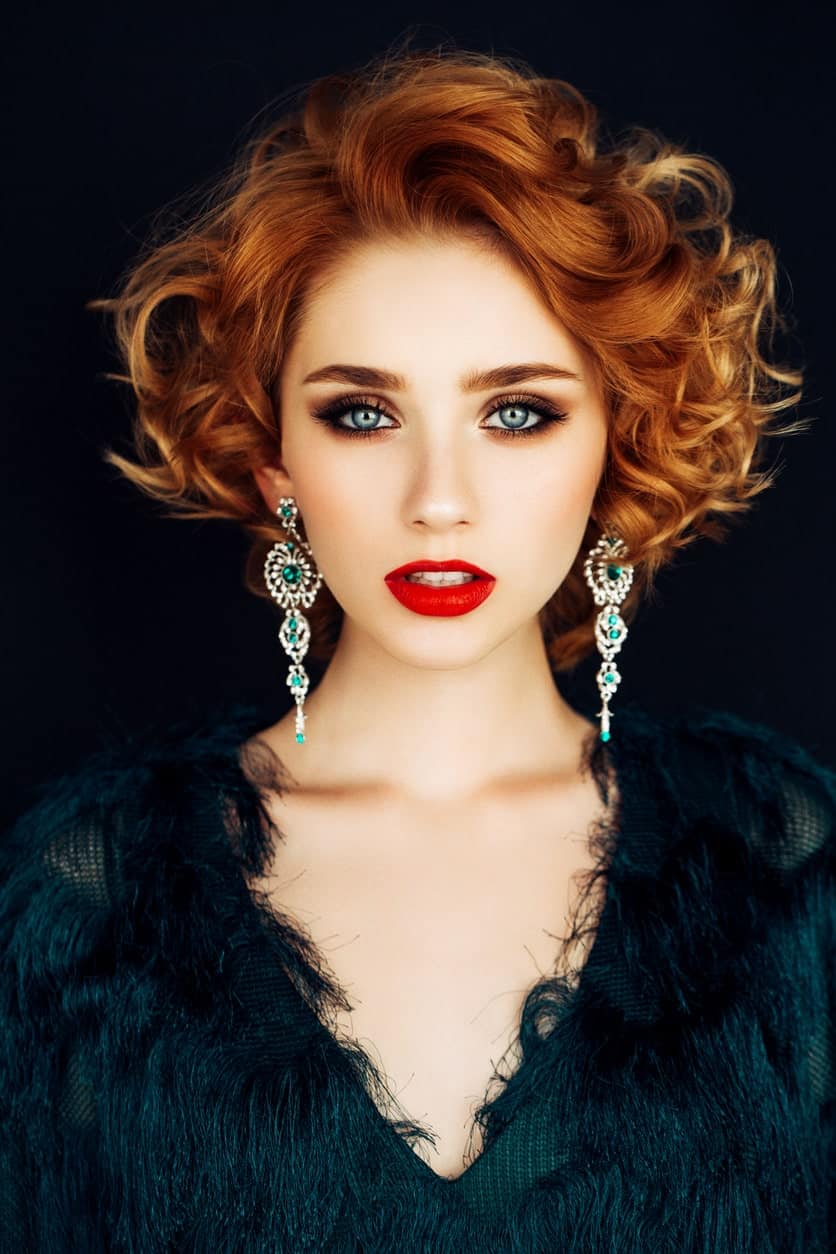 Whether it's a wedding or a weekend party, this imposing hairstyle for women with short red hair will definitely wow all the guests present. Note that the key to balance (and also further accentuate) the blown-back upward hairdo is to sport some long and pointy earrings.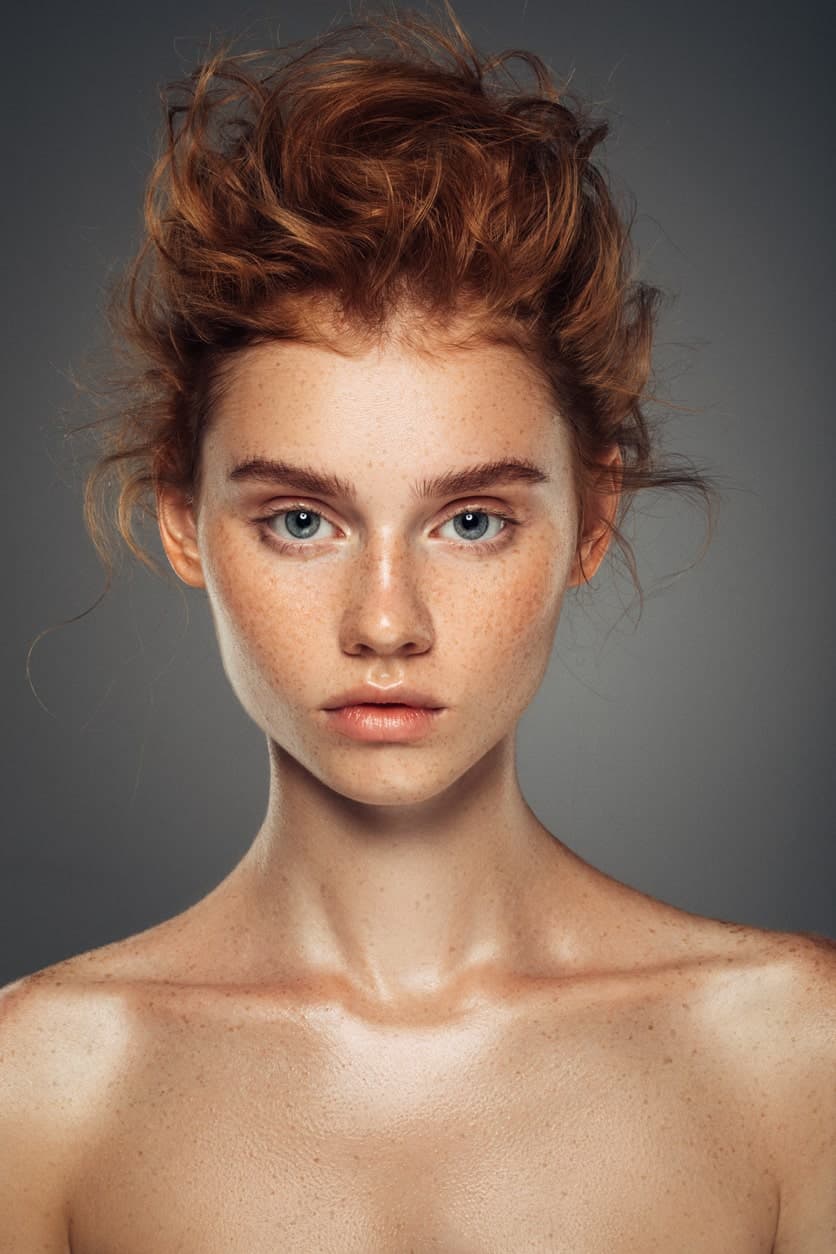 You might not have a daredevil act going on but if you are a strong-headed woman who embraces the challenges of life boldly and confidently or just someone who loves being impulsive every now and then, try going for a rocker pixie. You will surely love the new look.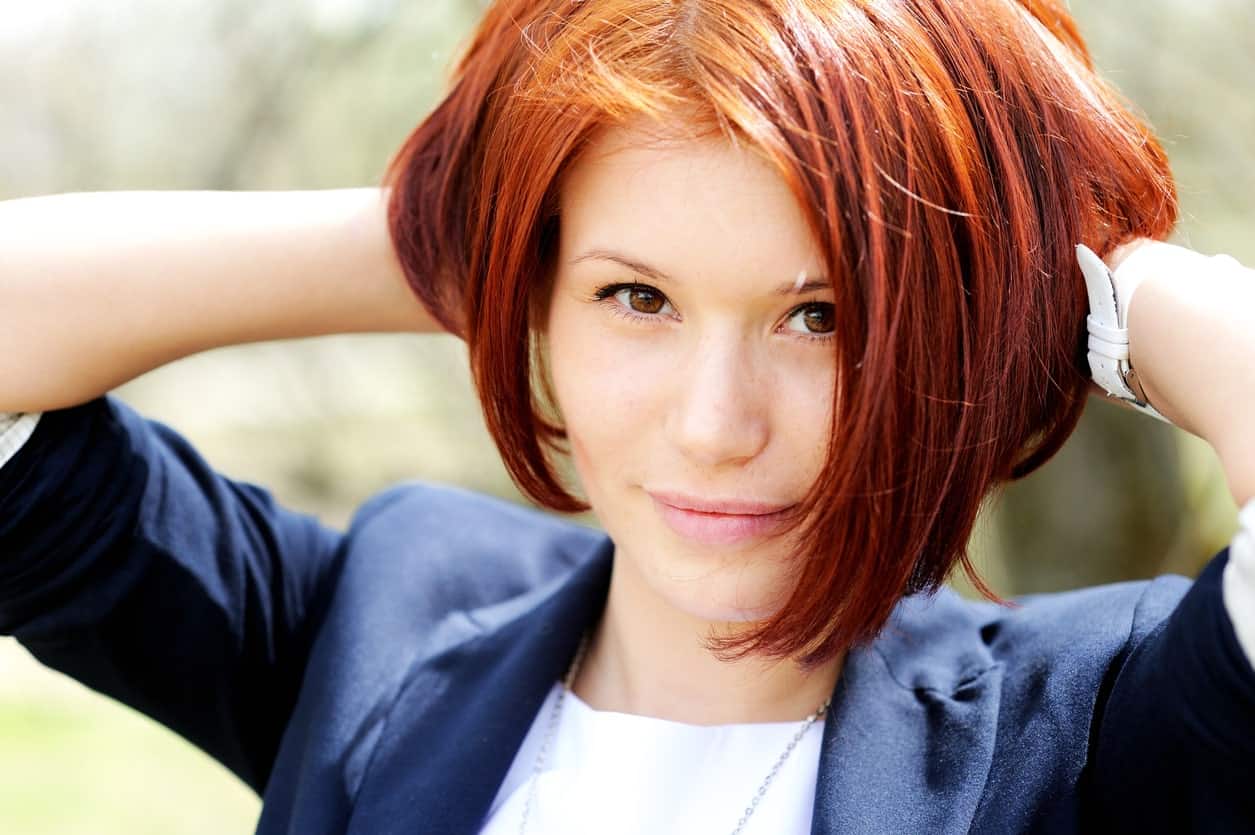 Like we mentioned earlier, redheads need not worry about several 'beauty' aspects since they look stunning no matter what. But if you are still conscious about having a round face profile, then a deep angular bob like this can ease your worries. This is because the slant strands that are longer at the front give a sharp and pointy look, thereby balancing a fuller face.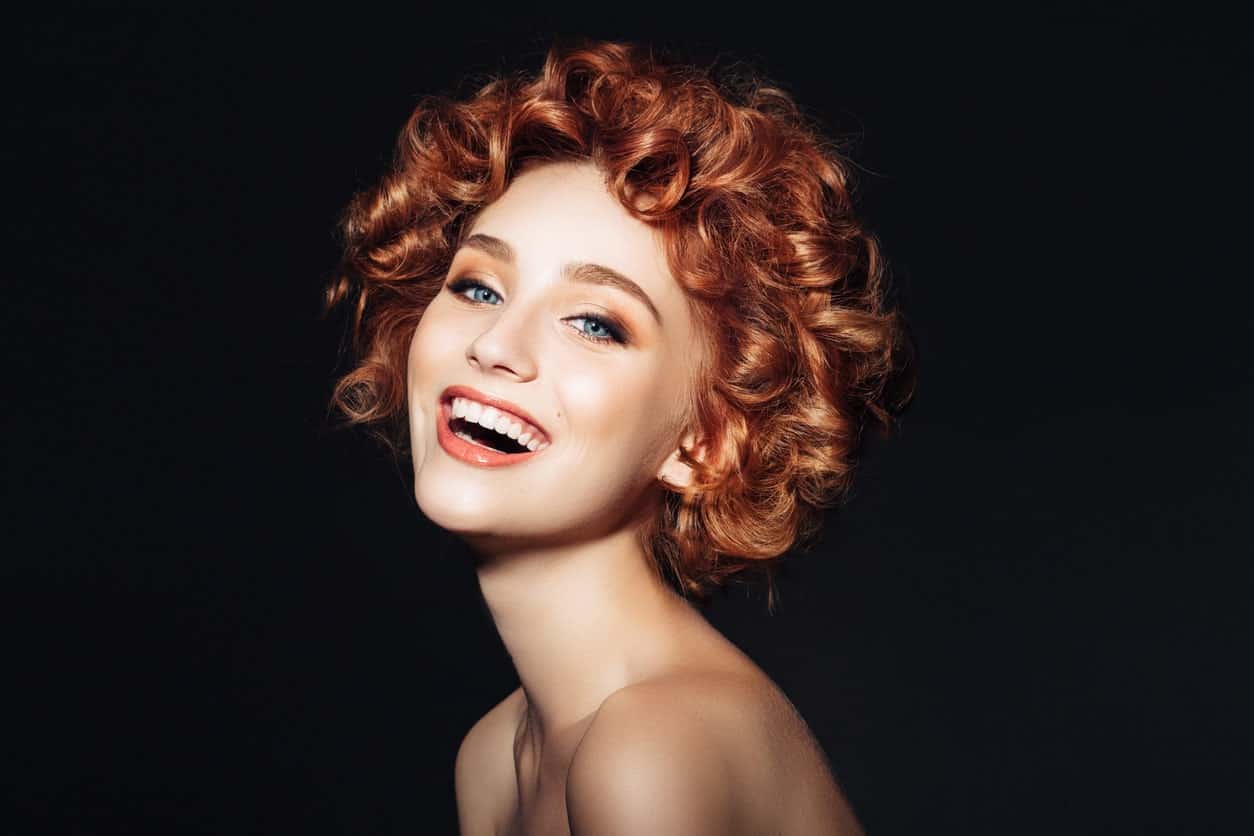 Short hair shouldn't stop you from going for such coily hairstyle. Besides, it will also give you a youthful, playful look.
Braids and bunds are too mainstream. Go for this unique hairstyle for women with short red hair instead to turn heads and drop jaws at a wedding party.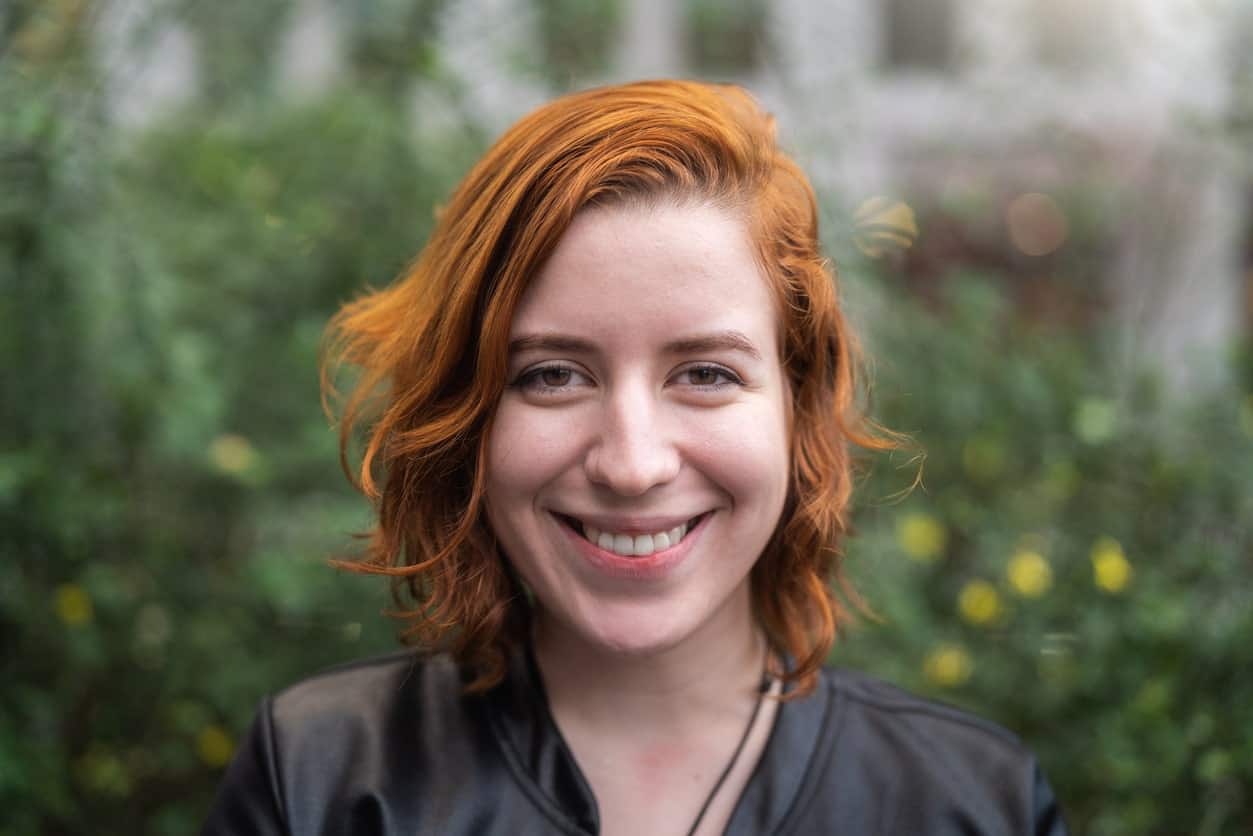 This short red hairstyle for women is simple yet alluring because it has details enhanced in it with the wavy texture and a subtle step cut.