17 examples of different types of long brunette hairstyles for women.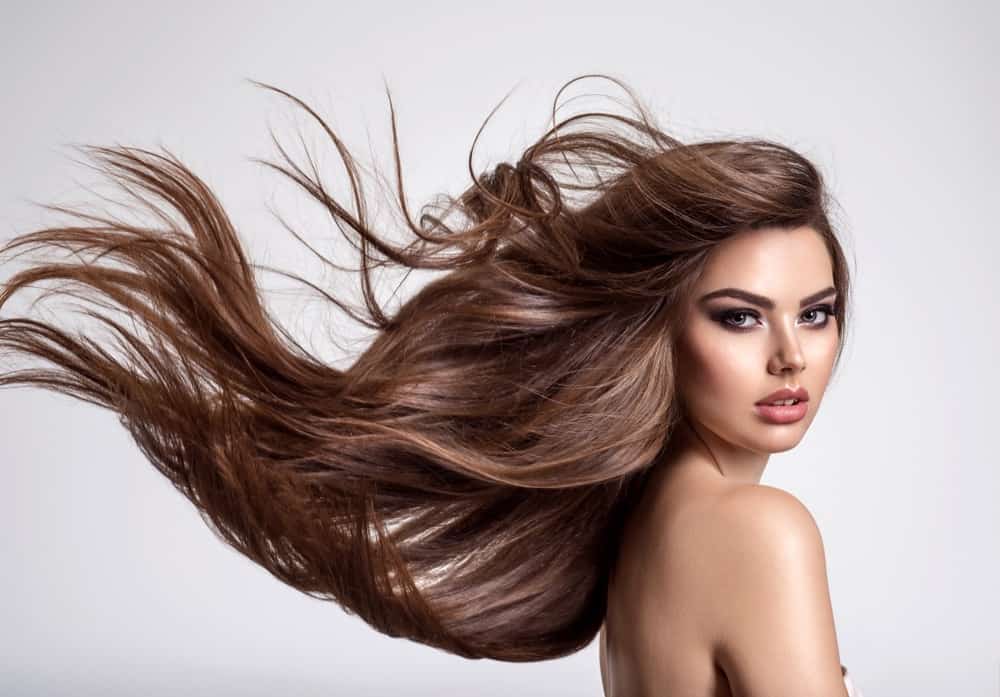 Check out these amazing long hairstyles for women with brunette hair.
Brunette hair color is a very common hair color.  Long, like short, is a common length although there isn't a specific length to qualify as long.  To armpits and lower/longer is, however, a typical length that qualifies as long.
Get inspired by the following gallery.
Photos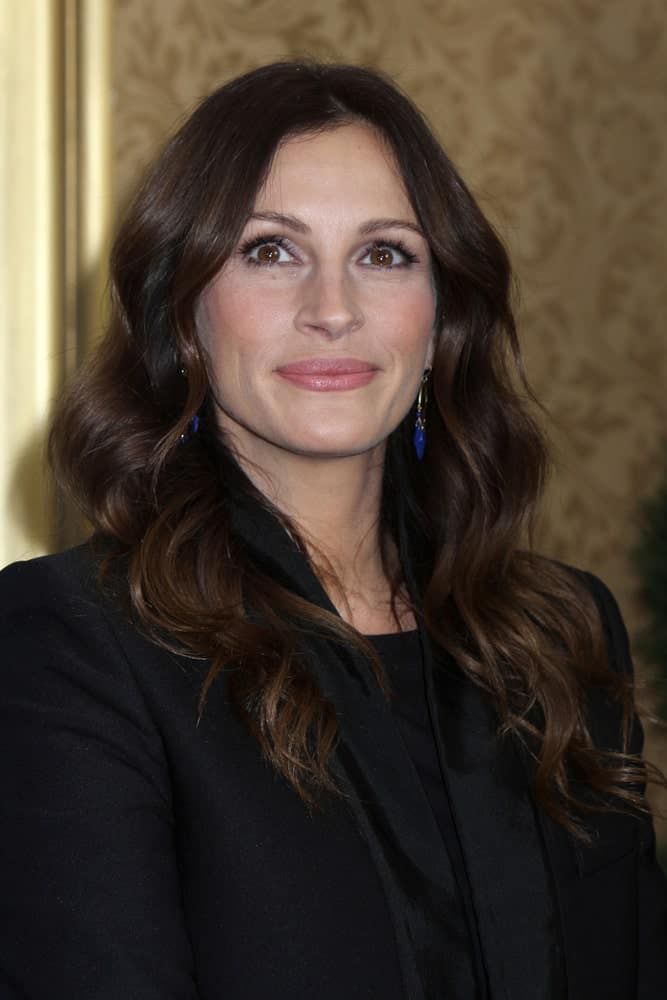 Julia Roberts exhibited her long brunette hair that's styled in big, soft curls during the premiere of "Eat Pray Love" at the Ziegfeld Theater on August 10, 2010.
Click here for Julia Robert's hairstyles over the years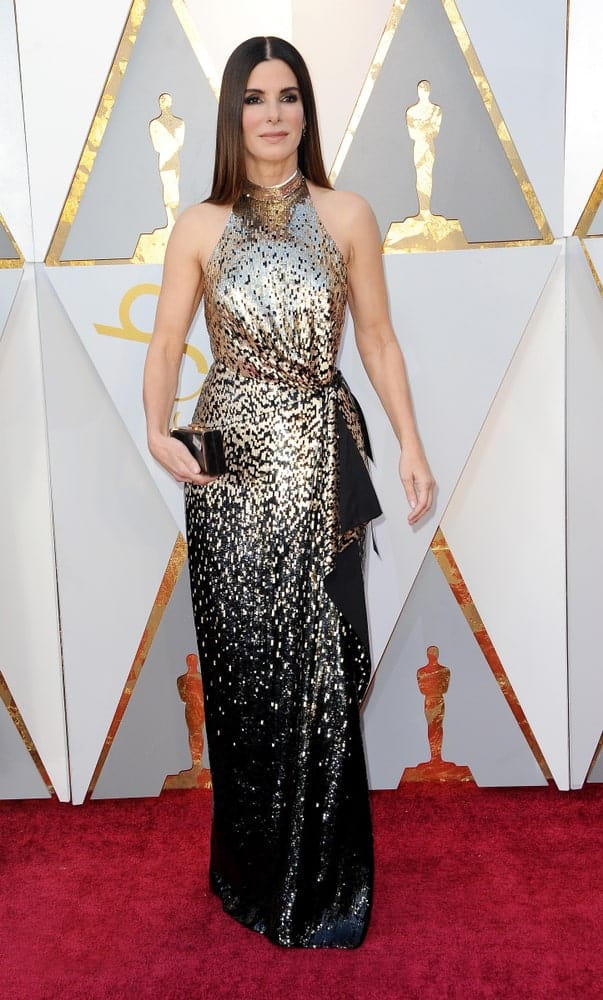 Sandra Bullock kept it simple and elegant with her long straight curtain hair with highlights at the 90th Annual Academy Awards held at the Dolby Theatre in Hollywood last March 4, 2018.
Click here for Sandra Bullock's hairstyles over the years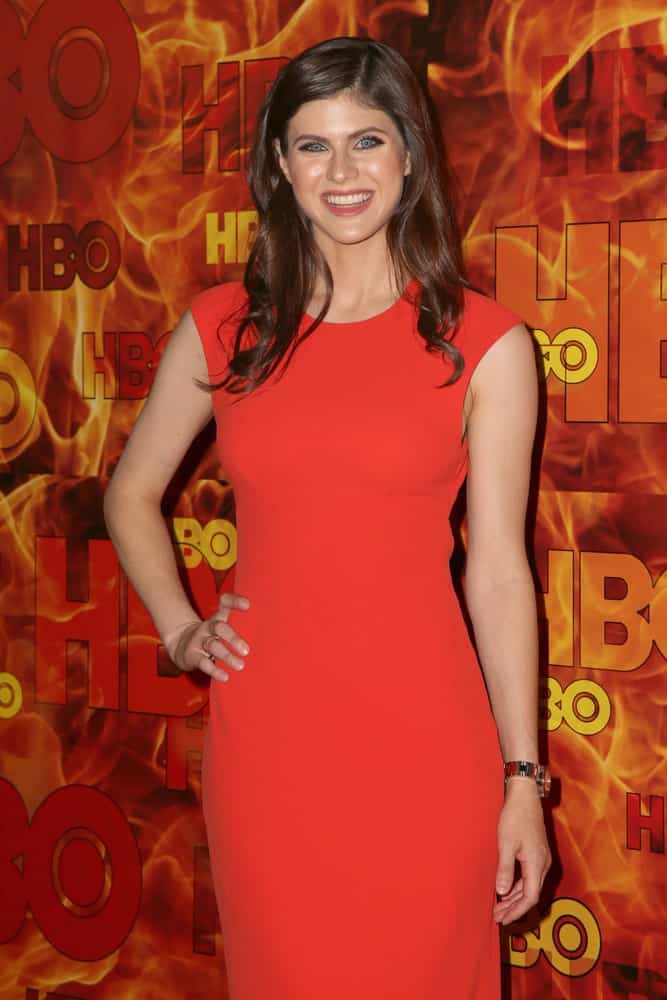 Alexandra Daddario at the HBO Primetime Emmy Awards After-Party at the Pacific Design Center on September 20, 2015, in West Hollywood, CA.
Click here for Alexandra Daddario's hairstyles over the years.
On October 09, 2018, Tyra Banks attended the 2018 American Music Awards at the Microsoft Theatre LA Live. She wore a quirky yet stylish ensemble outfit that paired well with her long and side-swept wavy hairstyle.
Click here for Tyra Banks' hairstyles over the years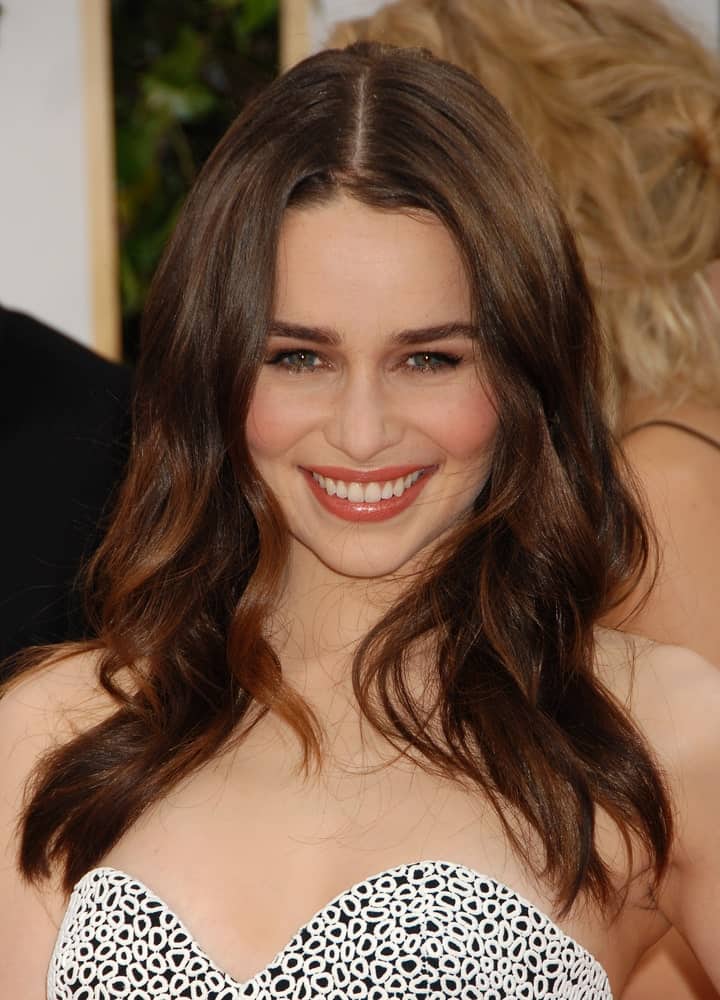 Emilia Clarke looks beautiful at the 2014 Golden Globe Awards on January 12, 2014, in Beverly Hills, CA.
Click here for Emilia Clarke's hairstyles over the years.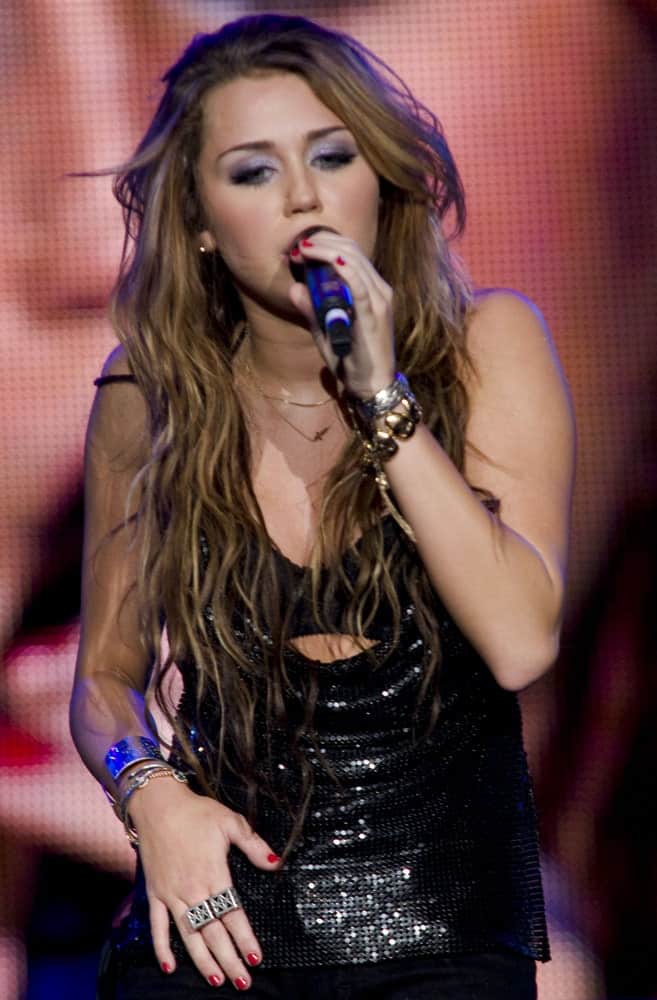 Miley Cyrus' shiny black sequined dress complemented her loose tousled wavy hairstyle with highlights and layers during the Rock in Rio Concert in Arganda del Rey on June 6, 2010, in Madrid.
Click here for Miley Cyrus' hairstyles over the years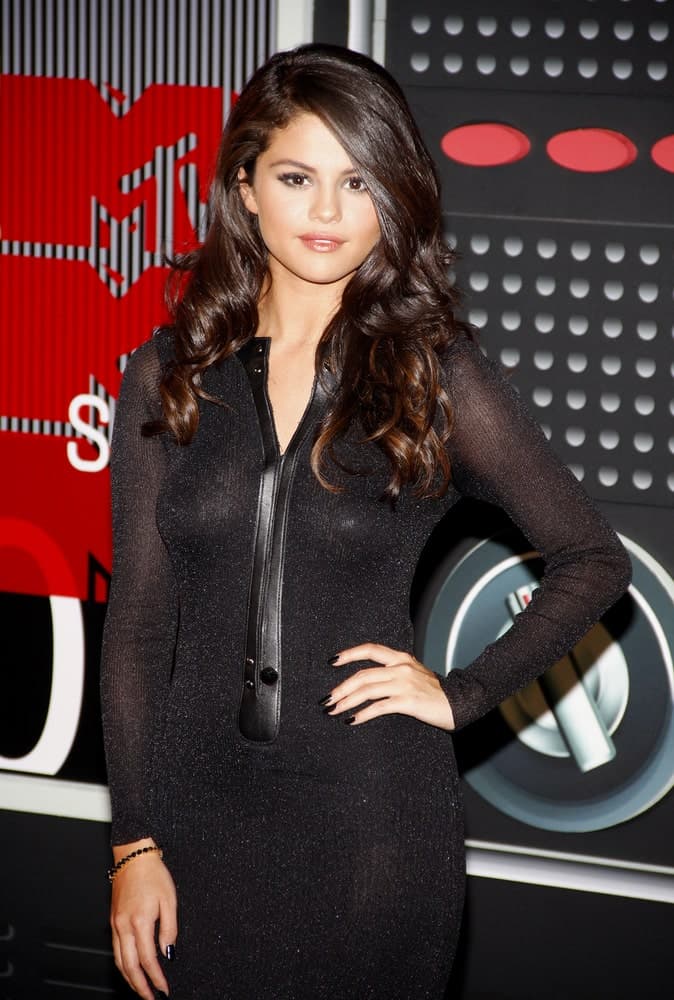 Selena Gomez emphasized her beautiful side-swept curly hairstyle with a simple black dress at the 2015 MTV Video Music Awards held at the Microsoft Theater in Los Angeles, USA on August 30, 2015.
Click here for Selena Gomez's hairstyles over the years
Kim Kardashian dyed her black locks with a honey blonde shade during the Teen Choice Awards 2009 at Gibson Amphitheater on August 9, 2009.
Click here for Kim Kardashian's hairstyles over the years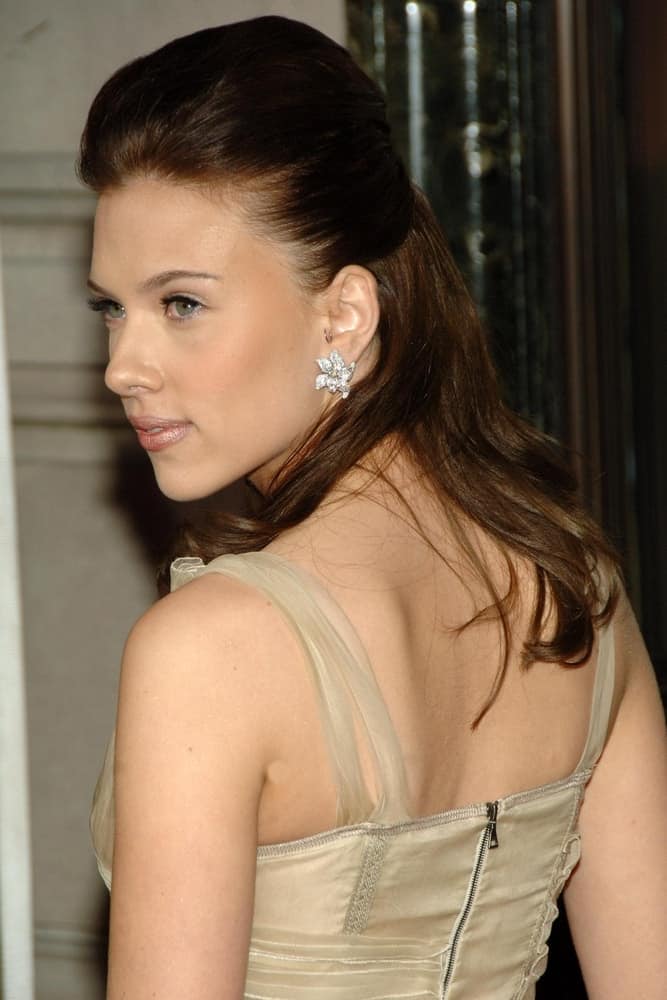 Scarlett Johansson went for a vintage look to her nude dress and dark half-up hairstyle at the CARTIER Declare Your LOVE Day VIP Cocktail Reception, Cartier store in New York, NY on June 08, 2006.
Click here for Scarlett Johansson's hairstyles over the years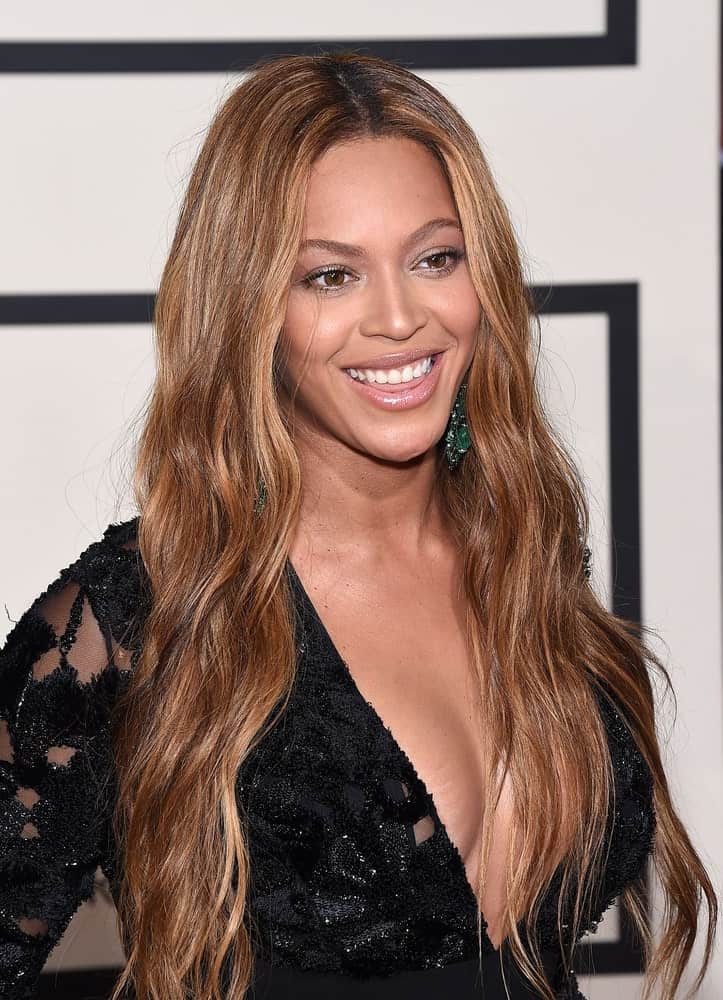 Beyonce Knowles arrived for the Grammy Awards 2015 on February 8, 2015, in Los Angeles, CA sporting a long wavy brown hairstyle that she paired with a black lace gown.
Click here for Beyonce Knowles' hairstyles over the years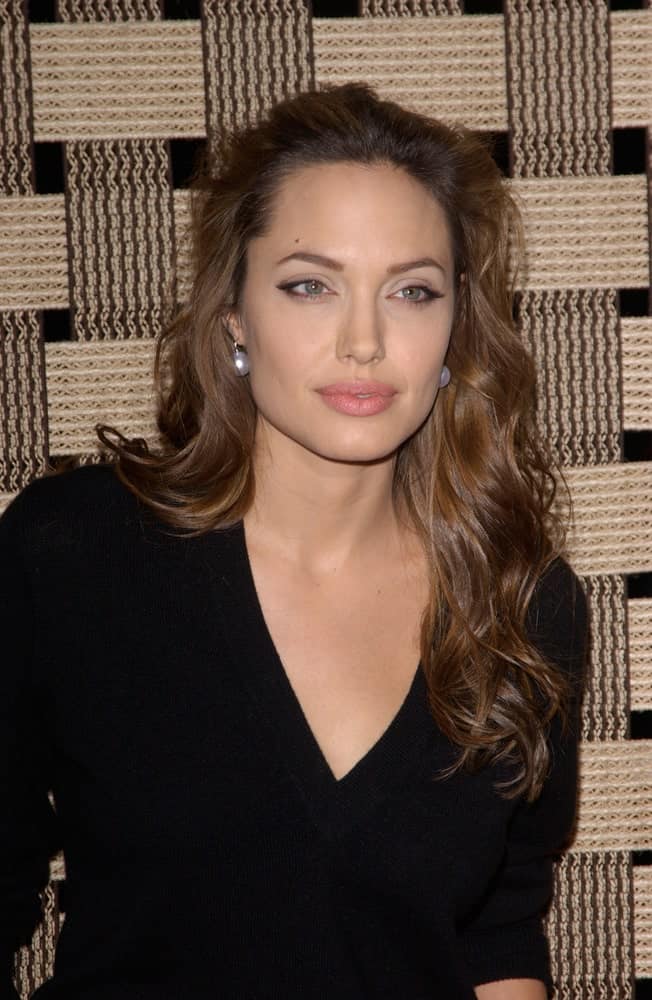 On December 2, 2004, actress Angelina Jolie was at the Los Angeles premiere of Hotel Rwanda in Los Angeles, CA. She wore a simple black casual outfit with her long and tousled wavy hairstyle.
Click here for Angelina Jolie's hairstyles over the years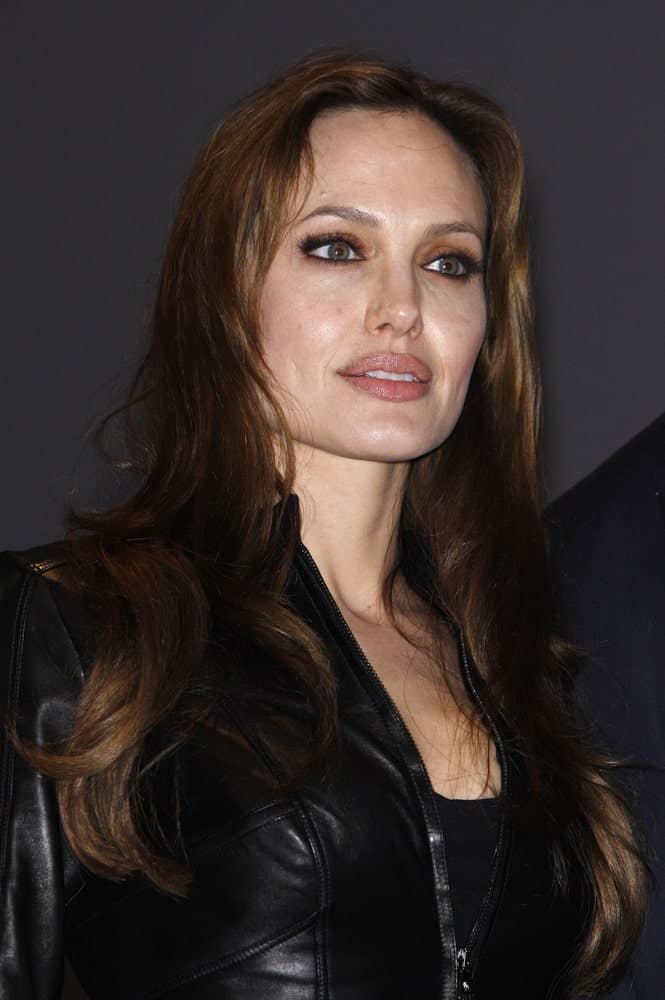 Angelina Jolie looked cool in her edgy black leather jacket and long, loose wavy brunette hairstyle on her shoulders while promoting the movie 'Salt' on Day 1 of Comicon in San Diego, California on July 22, 2010.
Click here for Angelina Jolie's hairstyles over the years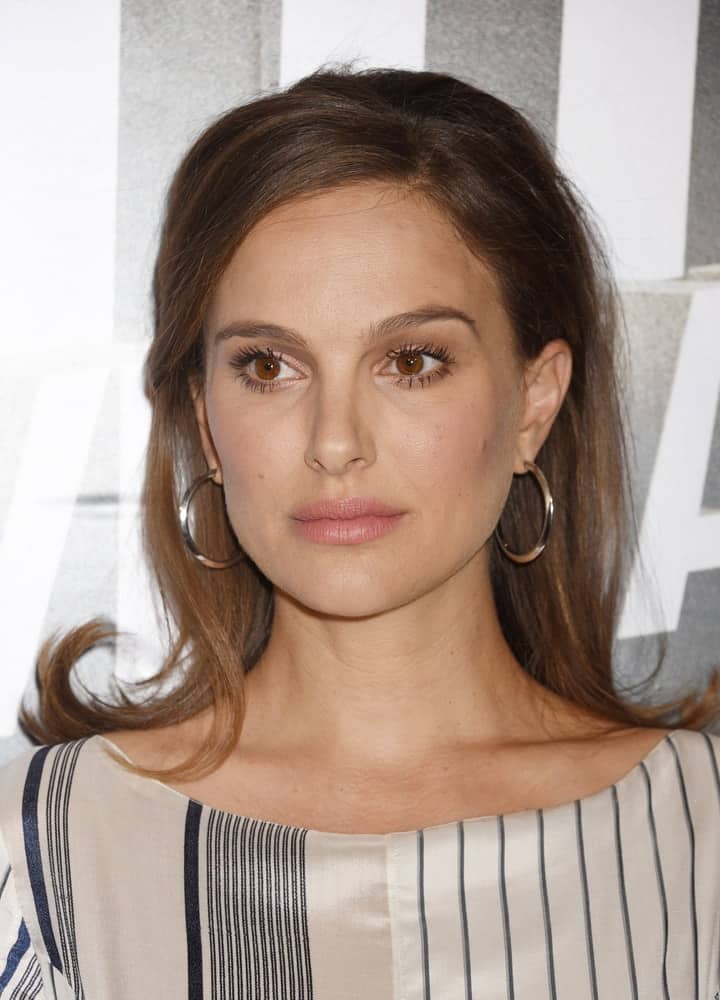 Natalie Portman attended the 30th Israel Film Festival Gala Awards on November 9, 2016, in Beverly Hills, CA. She wore a striped outfit to match her simple make-up and long flippy half-up hairstyle with side-swept bangs.
Click here for Natalie Portman's hairstyles over the years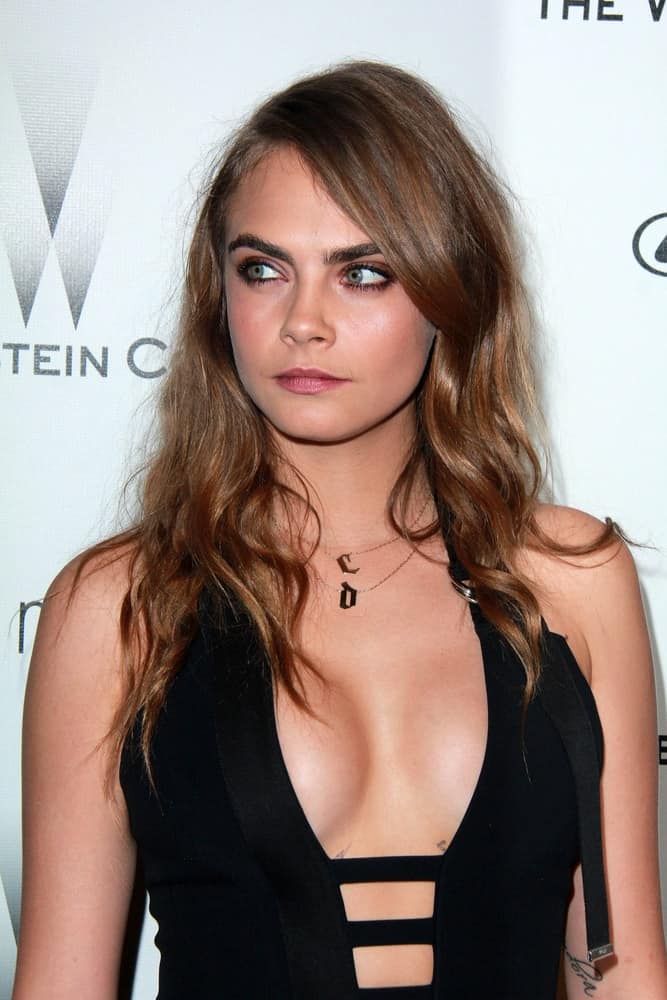 Cara Delevingne's stunning black dress was perfectly paired with her long and highlight wavy brunette hairstyle with long side-swept bangs at The Weinstein Company / Netflix Golden Globes After Party at a Beverly Hilton Adjacent on January 11, 2015.
Click here for Cara Delevingne's hairstyles over the years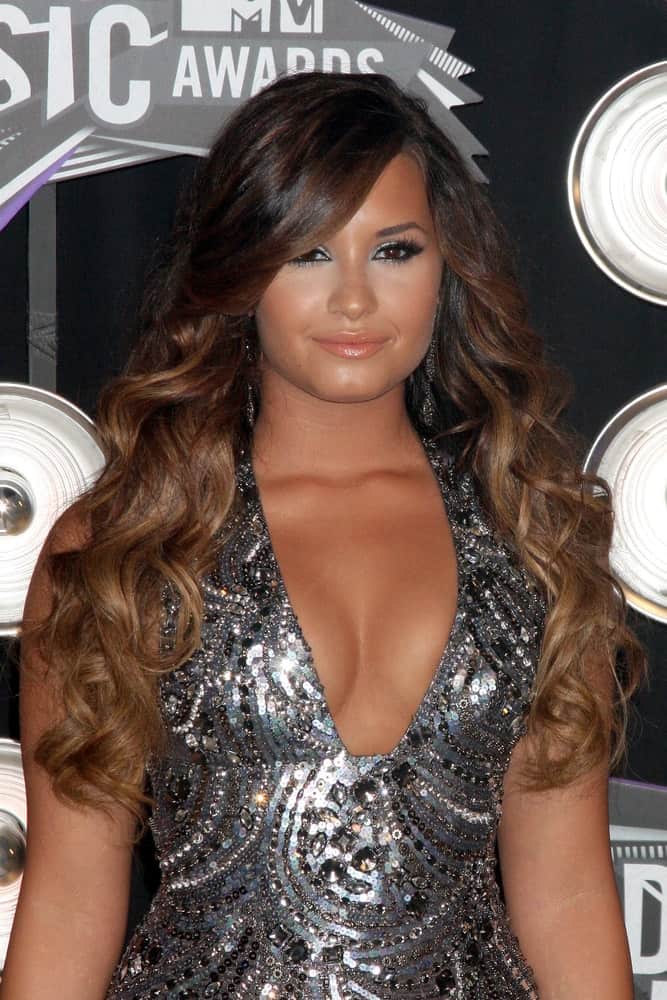 Demi Lovato paired her stunning silver sequined dress with a long and curly highlighted hairstyle that was loose and tousled on her shoulders at the 2011 MTV Video Music Awards at the LA Live on August 28, 2011, in Los Angeles, CA.
Click here for Demi Lovato's hairstyles over the years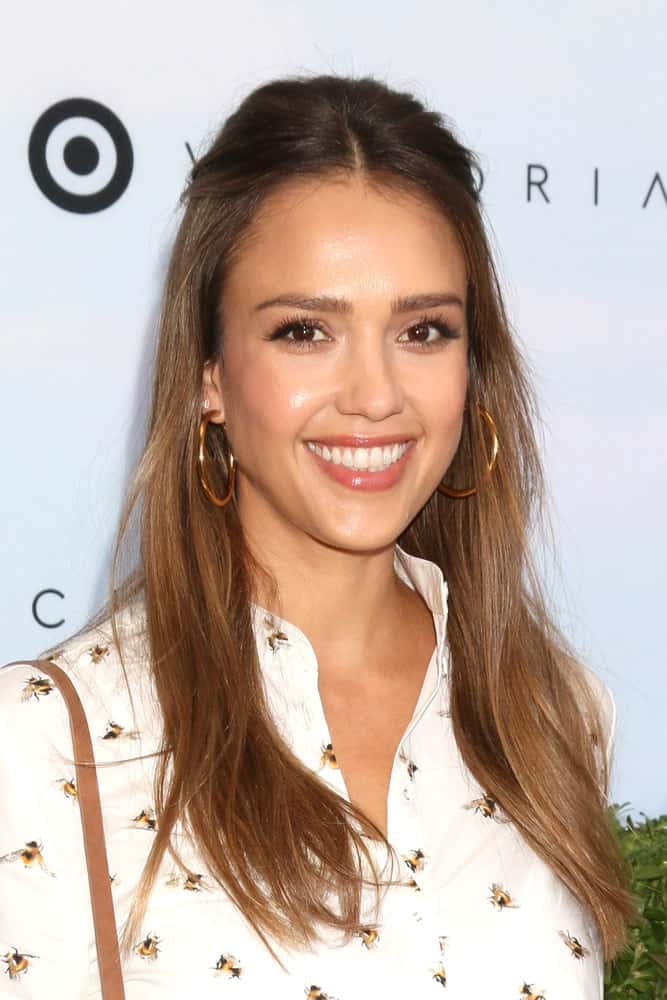 Jessica Alba attended the Victoria Beckham For Target Launch Event at a Private Residence on April 1, 2017, in Los Angeles, CA. She was seen wearing a lovely white patterned blouse to go with her straight brown hair in a half-up hairstyle.
Click here for Jessica Alba's hairstyles over the years
What is considered long hair?
This is a very typical question.  I'm sure there are varying answers.  The answer we like his hair that goes down to armpits or longer is consider long hair.
Hair from chin to armpits is medium-length.
Hair no longer than chin is short.
Within that scale you get very short and very long.
What's sexier? Long or short hair?
While researching this gallery, we were amazed that this is a question many women have.  I guess it makes sense.  The trouble with it is that it's impossible to answer.
Some people might find long hair sexier on some women.  The same people might find short hair sexier on other people.
The point is there are many subjective tastes involved.  There's the actual appearance of the women who may look sexier with long or short hair.  Then there's the opinion of the person who looks at the woman.
I think generally, the consensus is that longer hair is sexier, but that's based on nothing than speculation.  Besides, such a conclusion is nonsense.  Many women look incredibly sexy with short hair.
Is long hair still in style?
Yes, yes, yes!
Okay, it's in style for women.  It's not really in style for men like it was in the 1990s or 1970s.
Since it's been nearly 20 years since it's been in style for men, chances are it'll come in style again soon.
At the time this was originally published, long, bushy beards were at the tail end of being in style (at least I think it's the tail end).
But for women, long hair is still very much in style.  I don't foresee that ever going away.
Can long hair hurt a career for women?
Some women have this concern, especially if they have long curly hair.
I think it's nonsense.  I'm not saying go to a corporate workplace with out-of-control messy hair.  Everyone should be well-groomed.  However, you don't need to plaster it down.
My opinion is bolstered by Kat Griffen, founder of Corporette who in response to whether long, curly hair is bad for the career wrote: "For my $.02: There is nothing unprofessional about curly hair" (read question and answer here).