Amazing collection of photos featuring men's hairstyles with highlights. It's actually a cool looking technique when done well adding variety and depth to hair.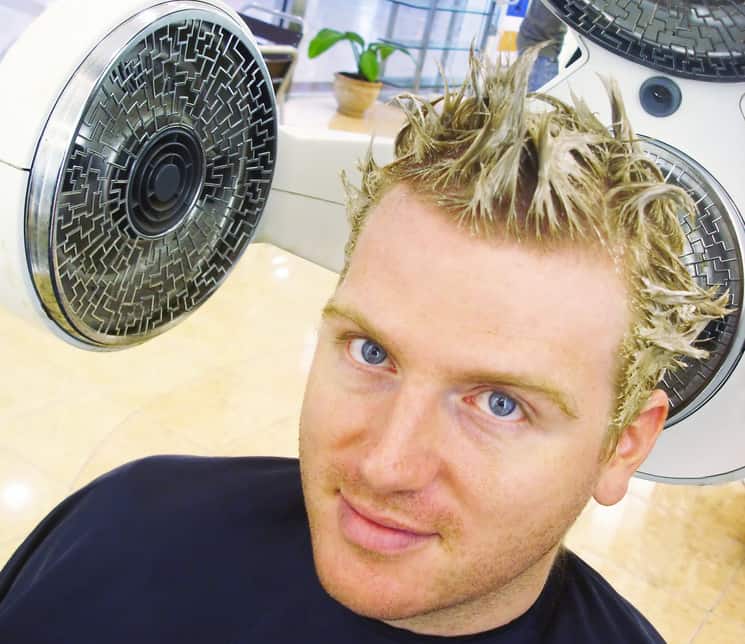 I remember a friend of mine who was always stylish had highlights put into his dark hair.  I thought it looked super cool.  He's since gone grey, but back in the day, it looked good.
These days, highlights are still somewhat popular for men.  There are many colors that can be used for highlighting although blonde is quite popular.  Our extensive collection of photos below will give you many ideas for your highlight styling.
Photos
Highlights have become quite the trend in recent times and now even men have started to adopt this trend. From subtle low-key highlights to the loud and bold ones, most men and women are experimenting with their hair and coming up with crazy but killer ideas for highlights. While caramel, honey and brown shades or tones are the most popular of all, you will also see funky highlights in colors like yellow, red, blue, pink, orange and many more!
If you are confused as to what kind of highlights to go for that perfectly complements your face and also aligns well with your beard, check out this gallery and pick the best one for yourself!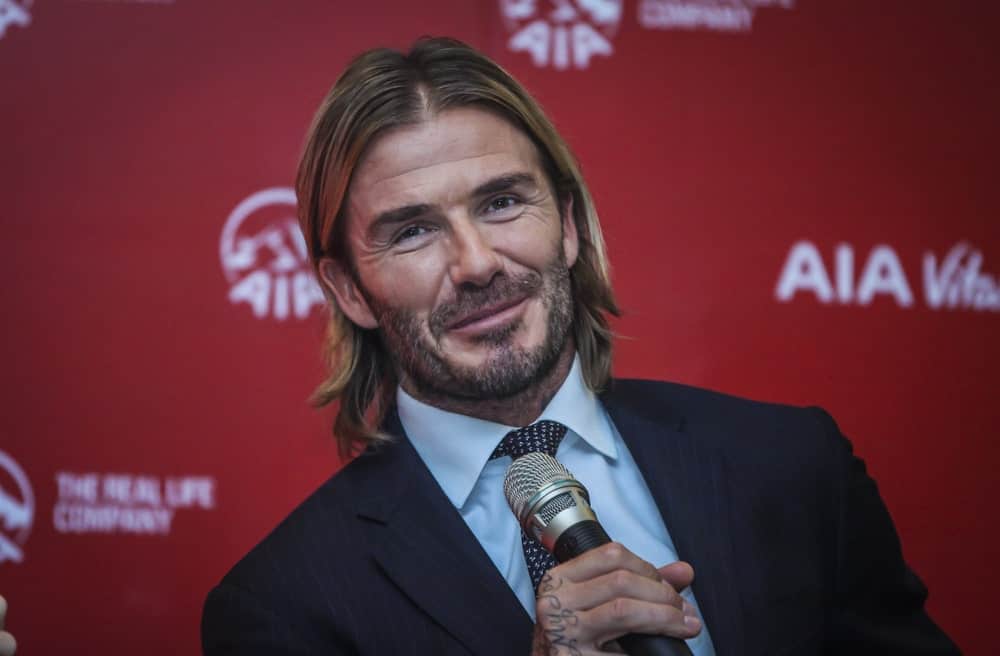 When you think of popular men giving others absolutely killer hair goals, the one person that indefinitely comes to mind is none other than the famous and handsome footballer, David Beckham. Apart from his unbelievable sports skills, his hair game has also always been on-point. He is rocking these hair highlights that are a mixture of blonde and dark brown. His hair is a little long here that greatly accentuates the color of the highlights.
Click here for David Beckham's Hairstyles over the years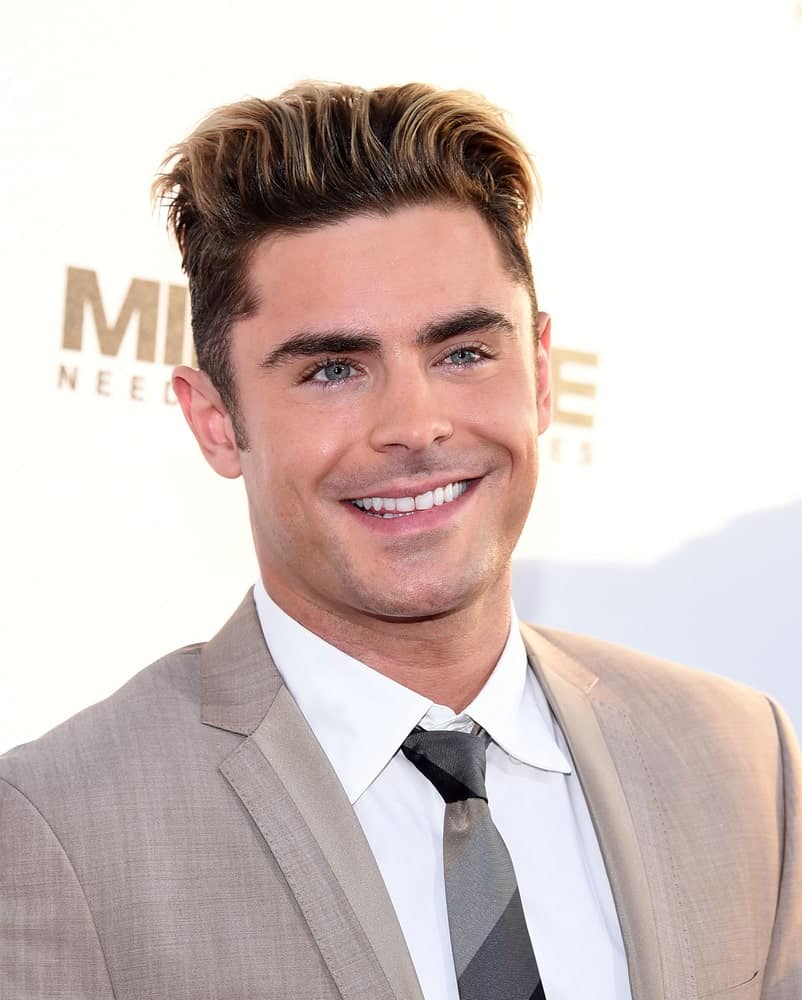 If 'truly handsome' had a face, that would be Zac Efron's. Putting his million-dollar smile, he looks simply gorgeous with his short brown hair that has been colored a really nice golden-brown from the top. This haircut not only perfectly goes with his face cut, but the addition of the blonde-brown highlights ups his hair game.
Click here for Zac Efron's Hairstyles over the years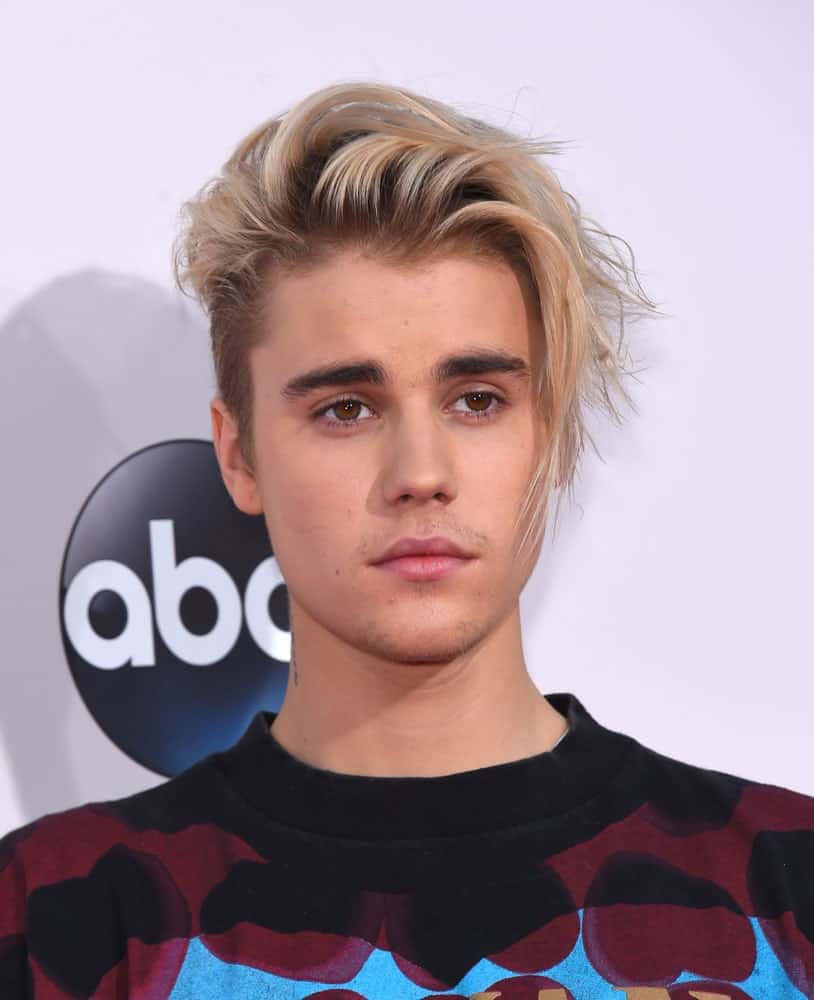 With great songs and music, Justin Bieber also stays on the top of his hair game at all times. He looks like the front page of any fashion magazine cover with his highlighted hair. His hair is super short from the back while there is a defined lock of hair falling in the front of his face. You can see dark brown underneath of gold-blonde highlights that make an excellent combination.
Click here for Justin Bieber's Hairstyles over the years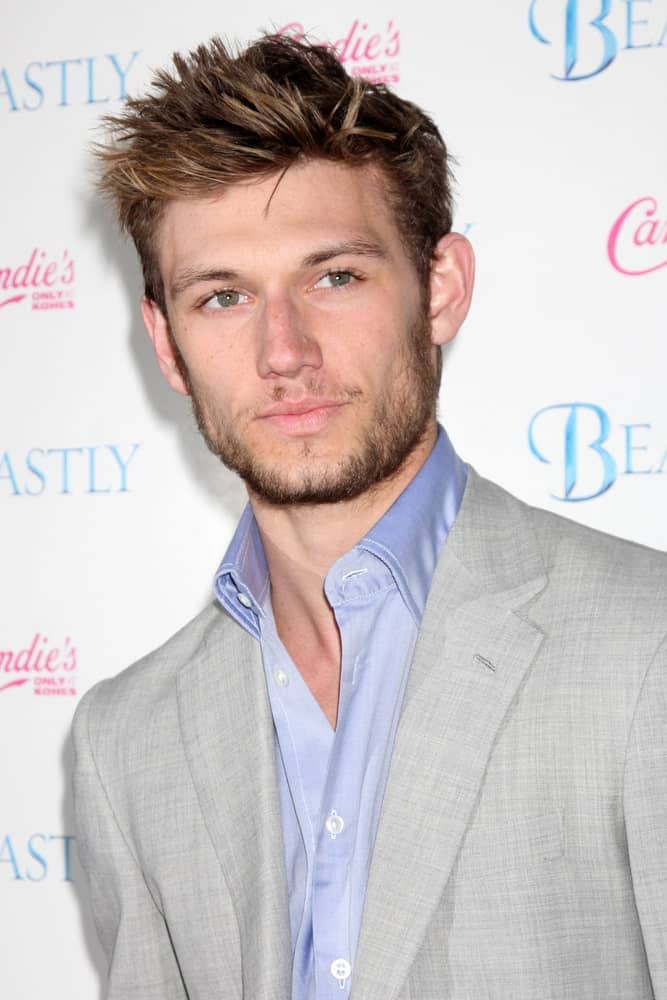 Alex Pettyfer is one of those very few male celebrities with a perfectly chiseled jaw line and complimentary high cheekbones. His hair is also always on-point and here he is, with his short, spiky hair that has been colored a dark brown with hints of very subtle and light gold highlights that pop from within the dark portions of the hair.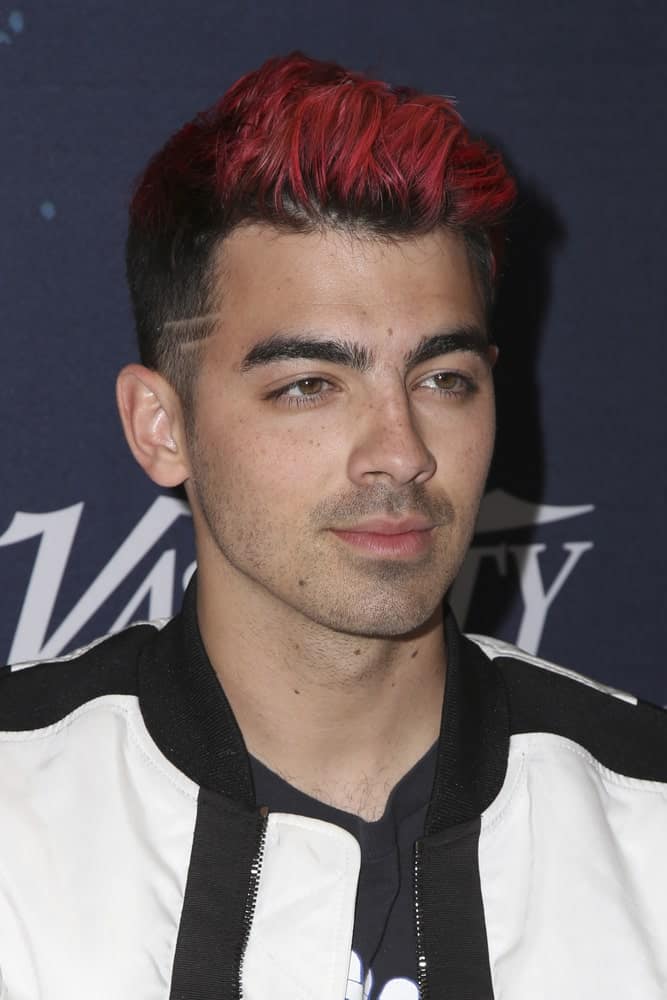 Remember the time when the handsome Joe Jonas surprised us all with his bold, red hair? With very short black hair from both the sides and the back, Joe Jonas has long locks in the front that has been colored a deep, striking shade of red that greatly stands out and catches the eye. This hair color is meant for all those daring people who like to experiment with their hair and play with bright, bold colors.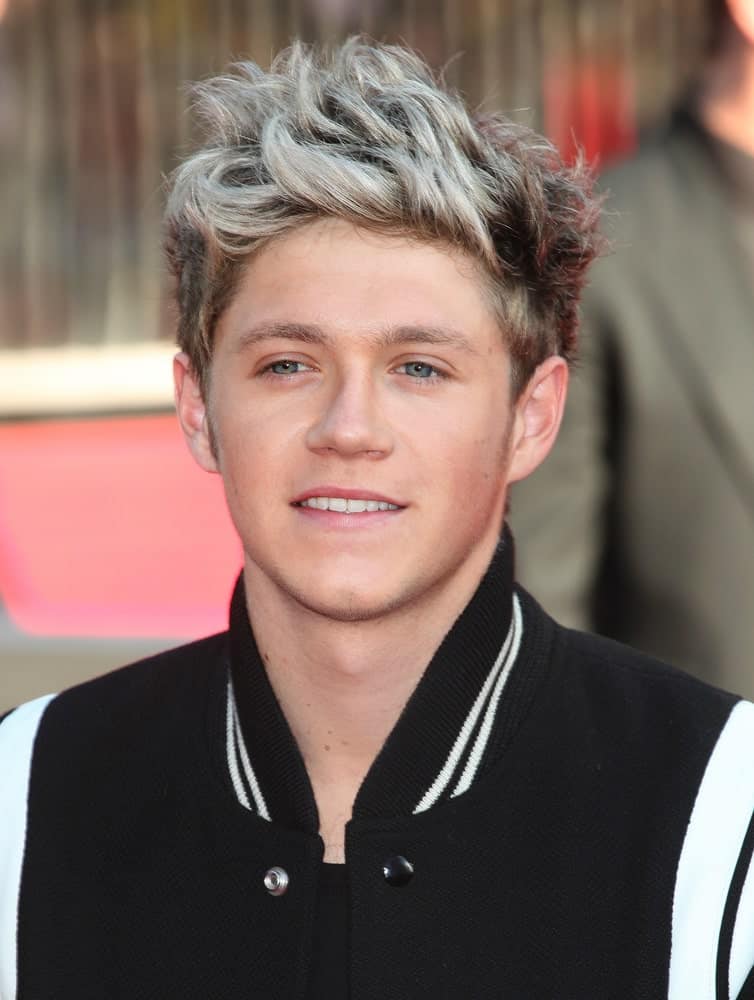 Niall Horan is probably the cutest of all the One Direction band members and he looks even cuter with his grey-black hair. He has amazing ash-grey hair highlights going on in the front where his hair is also a tad wavy that really enhances the gorgeous hair color. With darker roots, the grey highlights really stand out and also perfectly compliment his face and skin.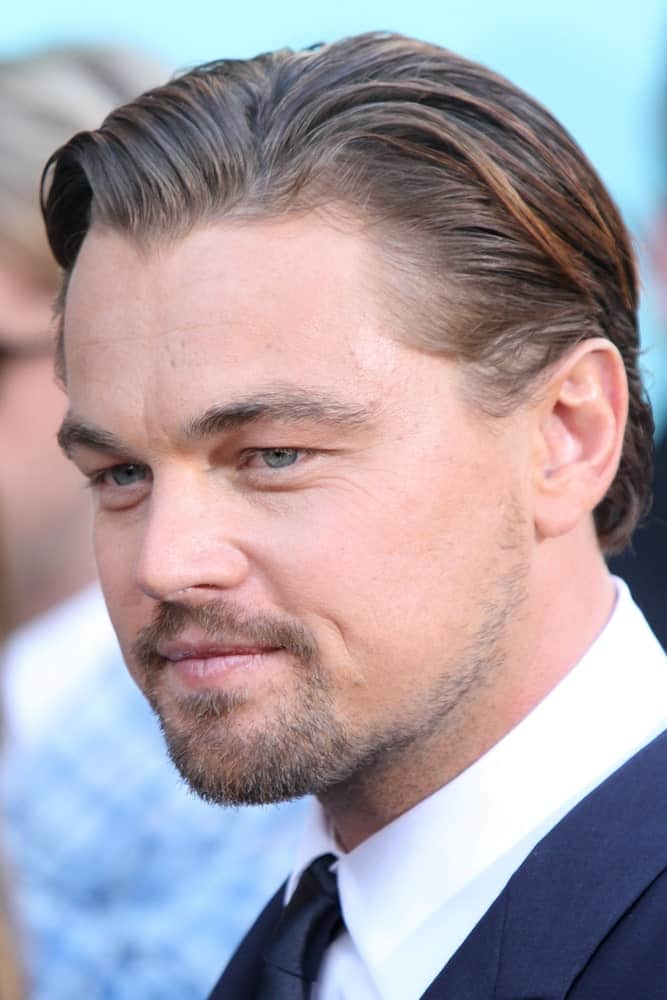 Leonardo DiCaprio pulled off a stylish slicked back with some highlights during the premiere of "The Great Gatsby" at Avery Fisher Hall on May 1, 2013.
Click here for Leonardo DiCaprio's Hairstyles over the years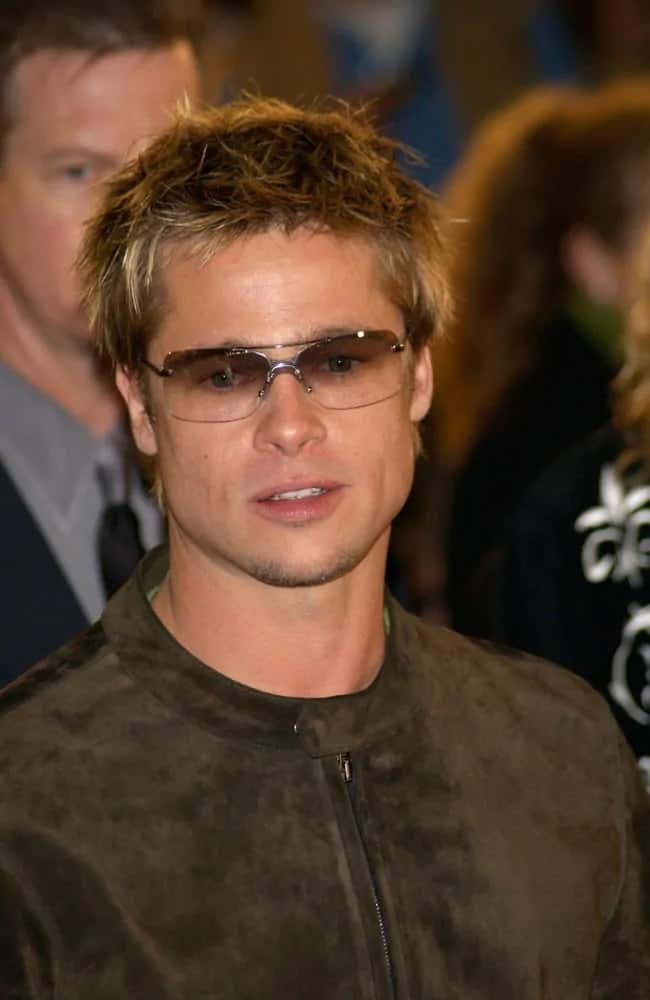 Brad Pitt looked amazing with his zipped up velvet jacket and his highlighted short hair with wild highlighted spikes at the premiere of the movie "Spy Game" back in 2001.
Click here for Brad Pitt's hairstyles over the years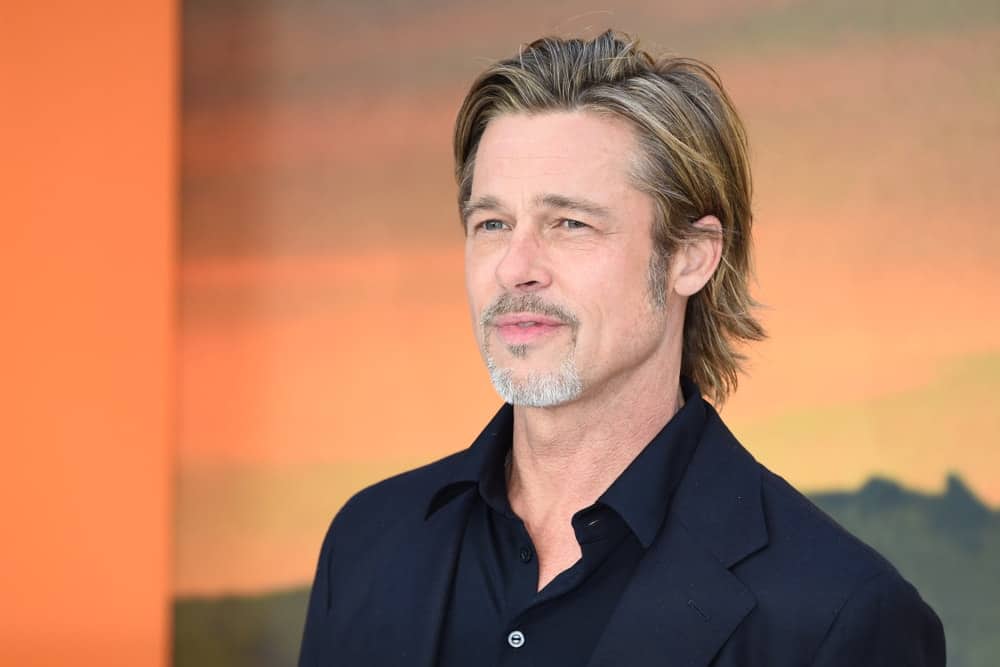 Last July 30, 2019, Brad Pitt wore an all-black suit and shirt with his long flowing highlighted hair at the UK premiere for "Once Upon A Time In Hollywood" in Leicester Square, London.
Click here for Brad Pitt's hairstyles over the years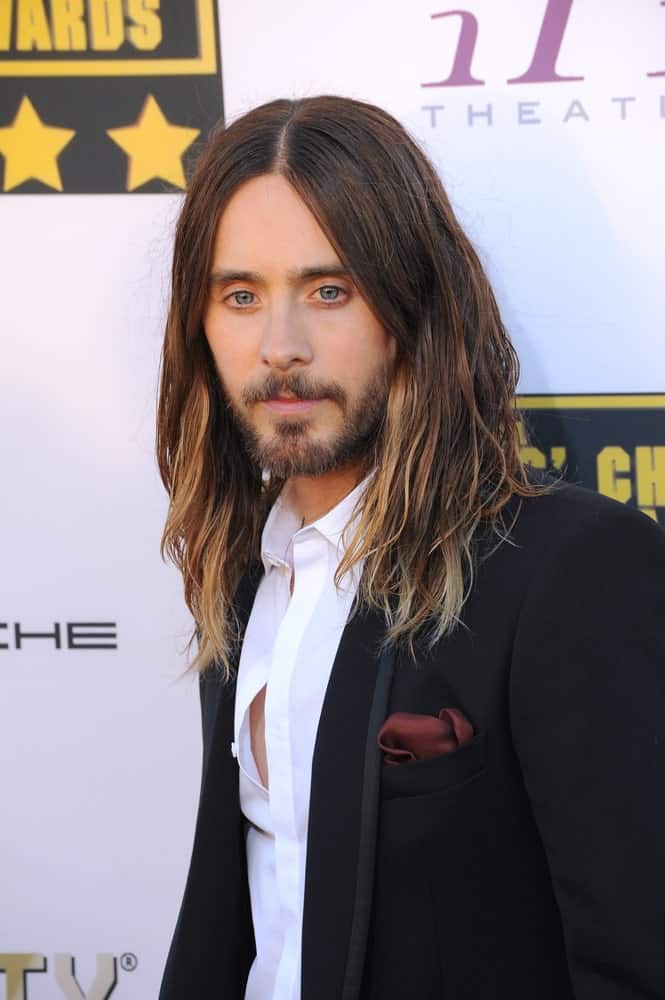 During the 19th Annual Critics' Choice Awards on January 16, 2014, Jared Leto showed off his long highlighted hair styled with mini tousled waves.
Click here for Jared Leto's hairstyles over the years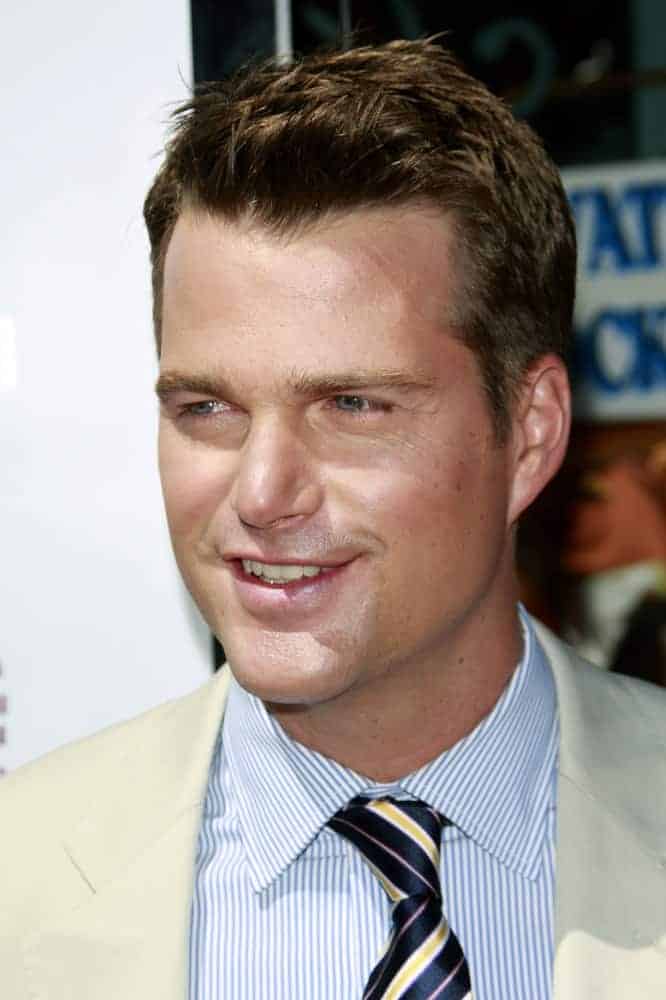 Chris O'Donnell attended the world premiere of 'Kit Kittredge: An American Girl' at the Grove in Los Angeles, California on June 14, 2008. He wore a creme suit and topped it with a side-parted spiky hairstyle.
Click here for Chris O'Donnell's hairstyles over the years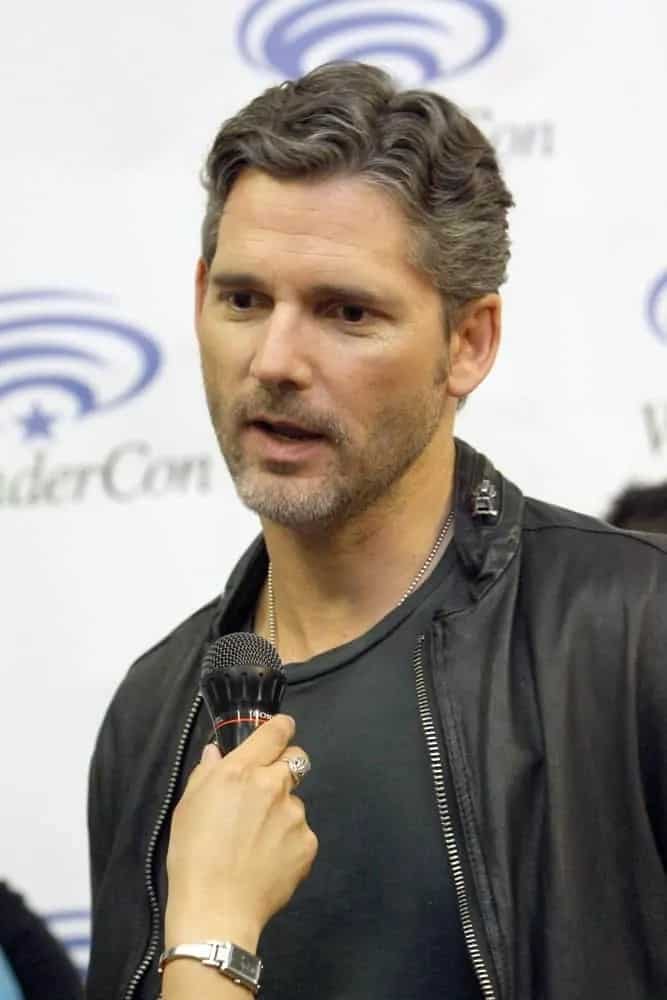 Eric Bana was at the 2014 Annual Wondercon press room for "Deliver Us From Evil" on April 19, 2014 in Anaheim, CA. He wore a leather jacket with his gray short curly hairstyle that is side-parted.
Click here for Eric Bana's hairstyles over the years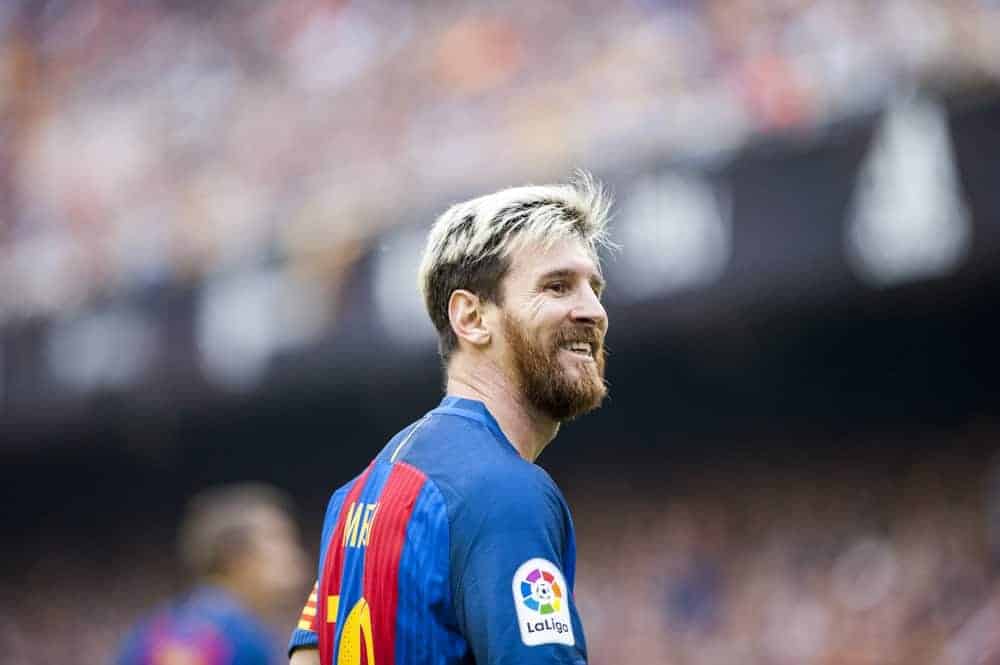 Messi played at the BBVA League match between Valencia C.F. and Barcelona at Mestalla Stadium on October 22, 2016 in Valencia, Spain. He was seen playing with a full beard and a blond dyed side-parted and tousled hairstyle.
Click here for Lionel Messi's hairstyles over the years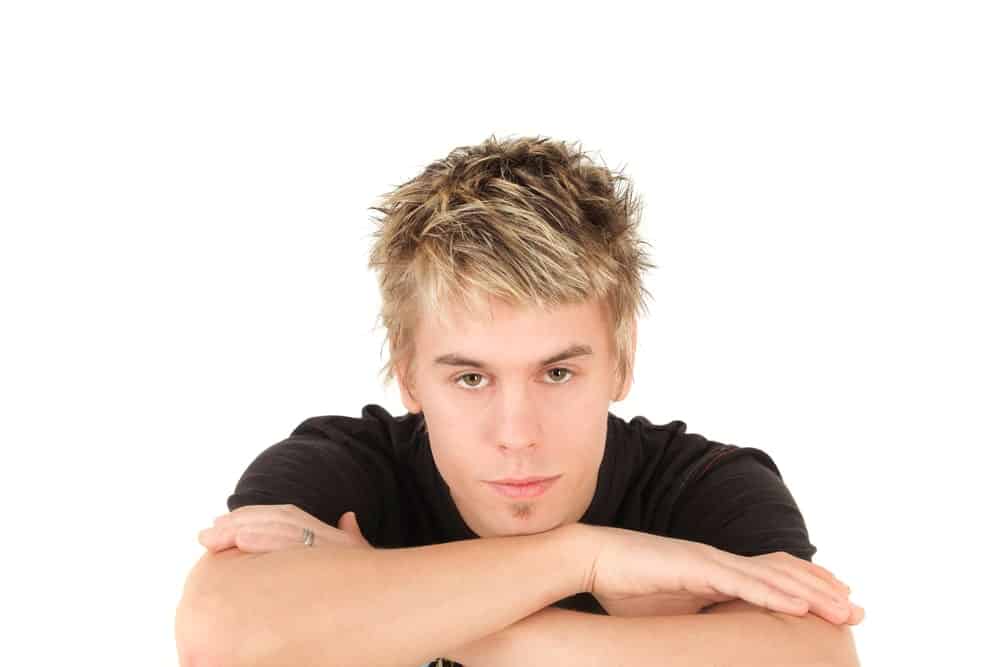 This is an example of the perfect blonde hair highlights where the color starts off with a darker shade from the base or roots and gradually transforms into a bright blonde-golden color. This style of highlights is for all those people who are looking to go for a basic colored hair highlights.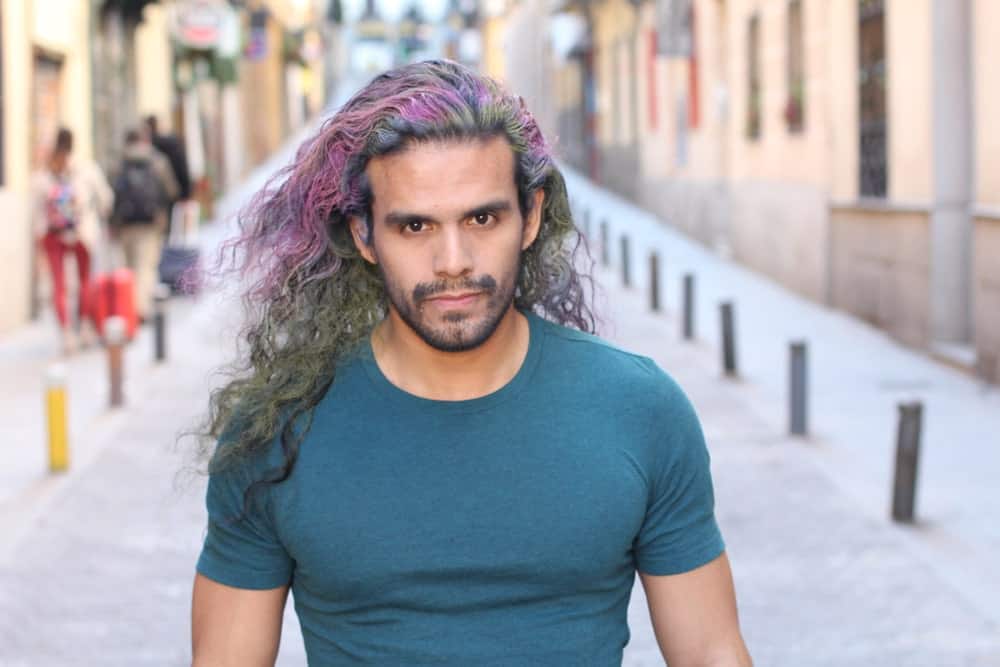 If bold and daring is your style, perhaps this is one hairstyle you ought to try! This is an absolutely extraordinary and audacious kind of a hair look with really long, curly grey hair and striking light purple highlights going on towards the front and top. The combination of both these colors is just amazing as the purple strands greatly stand out from amid the grey-ness of the remaining hair.
Did you like any of these fantastic highlights of hairstyles? Whichever you decide for yourself, make sure to talk to a hair expert or a hair consultant first because hair highlights are a really tricky business. When done right, they look absolutely amazing and just so unique; however, if done wrong, they can make your hair look like it has been burnt really badly.