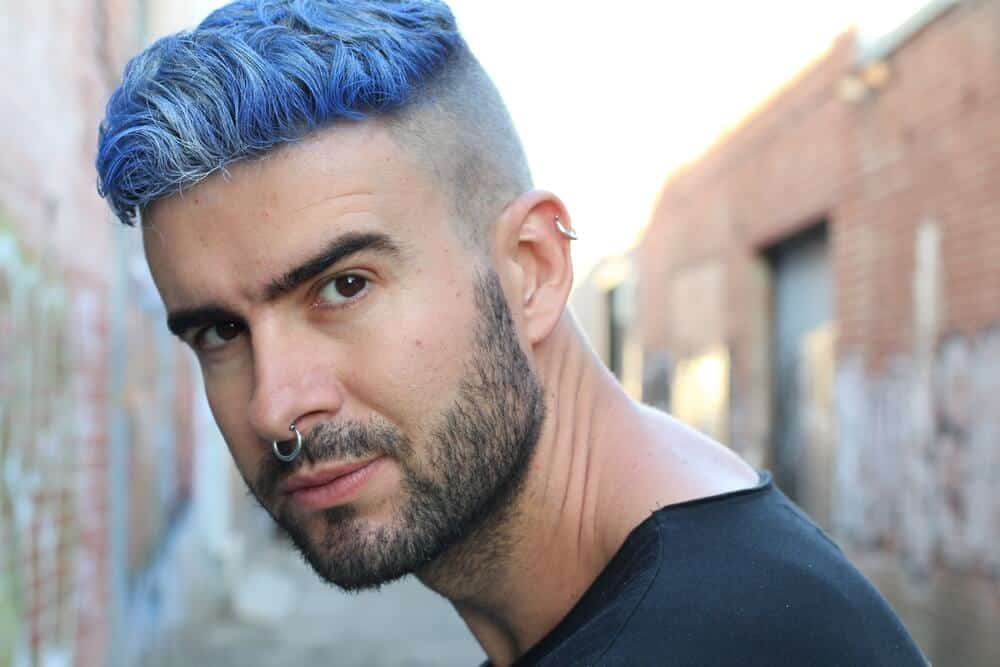 So you're considering an undercut haircut?  Not my first choice, but then undercut styles don't work for me. I can't speak for you.
The key is to get undercut ideas for men, which is what we offer.  We have 99 undercuts for men (probably have more very soon as your site is growing like crazy).
Check out the gallery below. Thanks for stopping by.
Below we cherry-picked a few cool undercuts for men.
When it comes to those hairstyles that have been around on and off but have never disappeared for good, the undercut has to be on the top of the list. This style of hair was particularly fashionable and trending during the period of the 1910s to 1940s after which the hype surrounding it died down a little. However, much to nobody's surprise, the undercut made quite a massive comeback during the 1980s and finally, it has now become one of those classic hairstyles that are incredibly youthful, versatile, and work well with all types of hair, be it wavy, straight, or curly!
Take a look at some of the most amazing and unique types of undercut hairstyles for men.
Celebrities with Undercut
Here's Johnny Depp sporting an undercut.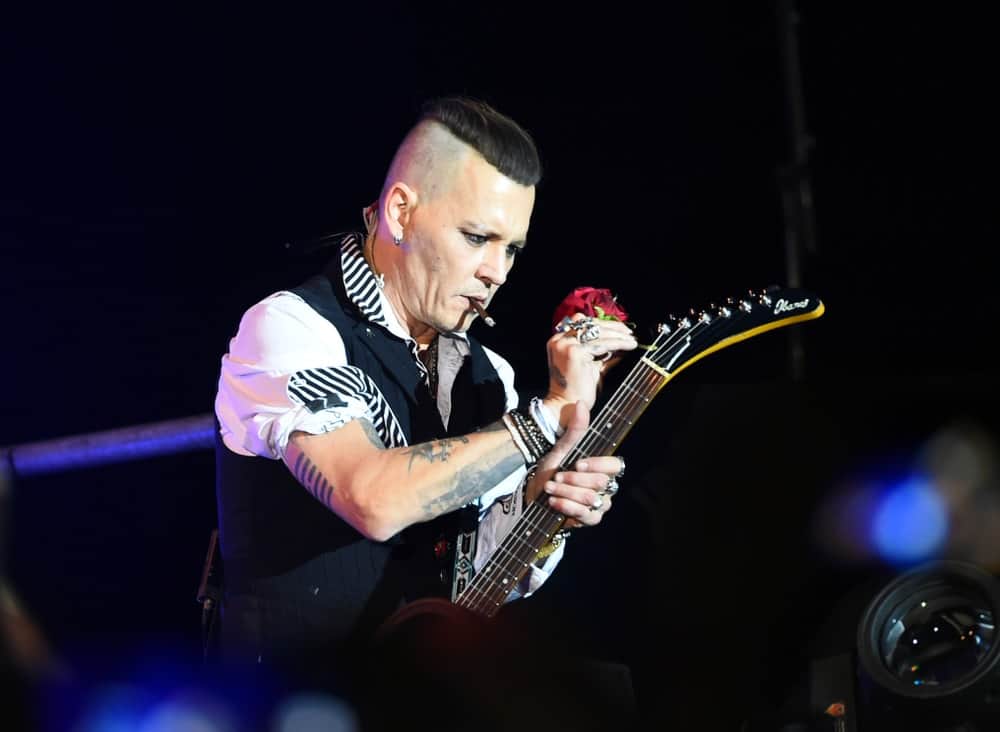 Last May 28, 2018, Johnny Depp performed on the stage of the SK Olimpisky in Moscow with his band. He rocked the crowd with a slick brushed up undercut hairstyle.
Click here for Johnny Depp's hairstyles over the years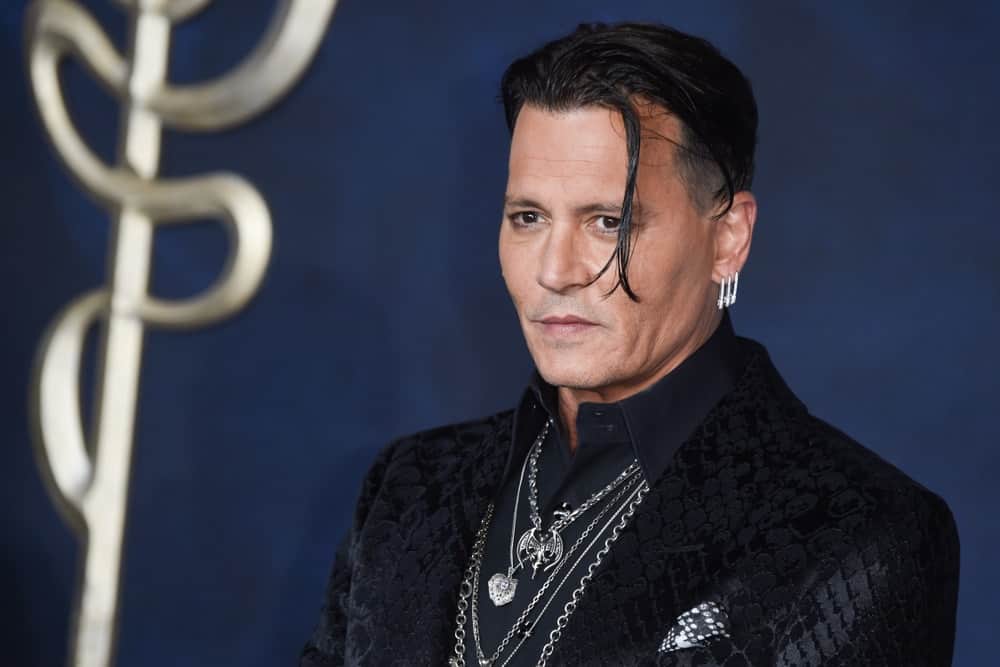 Last November 13, 2018, Johnny Depp was at the premiere for Fantastic Beasts: The Crimes of Grindelwald at Leicester Square. He showed up with a pitch-black detailed suit and a long undercut hairstyle.
Click here for Johnny Depp's hairstyles over the years
Here's Justin Bieber sporting an undercut.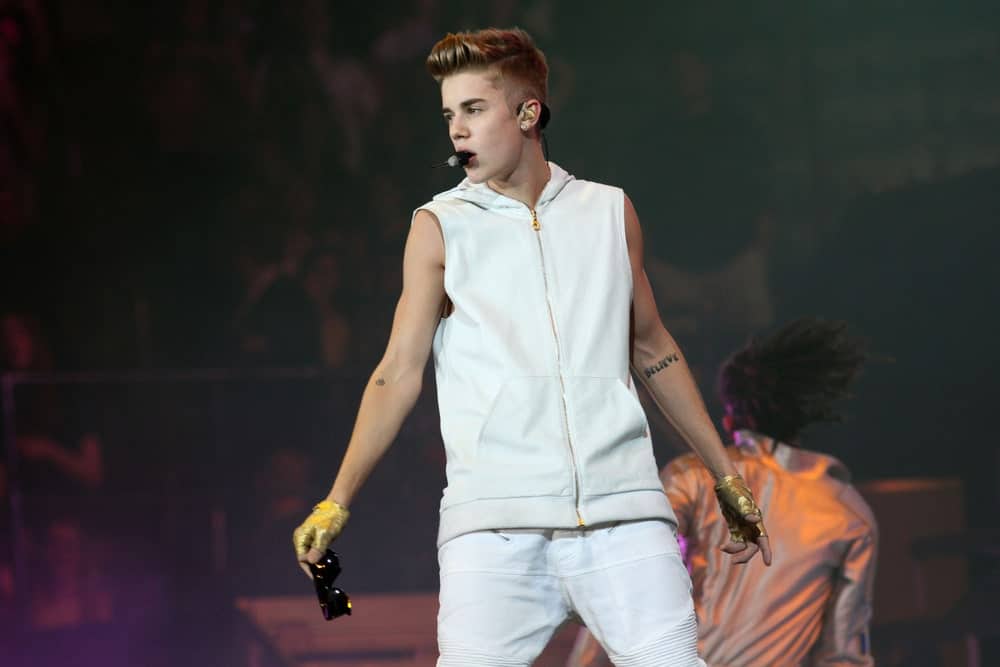 The singer performing at Madison Square Garden on November 28, 2012, with a neat undercut incorporated with a brushed up hairstyle. It was dyed in chestnut blonde that goes perfectly with his skin tone.
Click here for Justin Bieber's hairstyles over the years
Here's David Beckham sporting an undercut.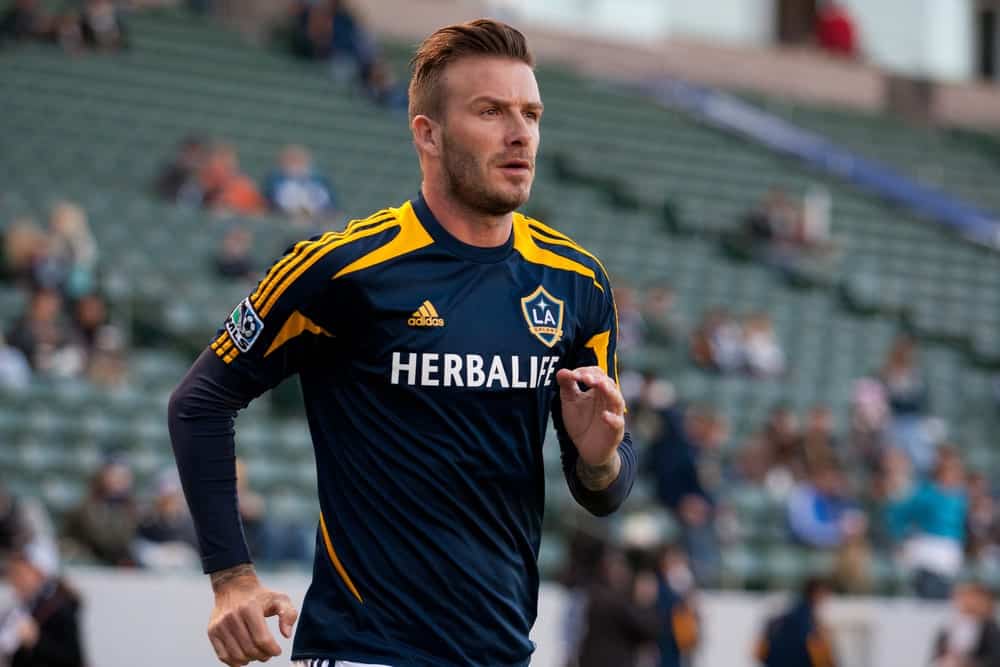 David Beckham warming up before the MLS game between the Los Angeles Galaxy and the Portland Timbers on April 14, 2012. He cut his hair with a neat undercut and styled it with a front brushed up.
Click here for David Beckham's Hairstyles over the years
Here's Channing Tatum sporting an undercut.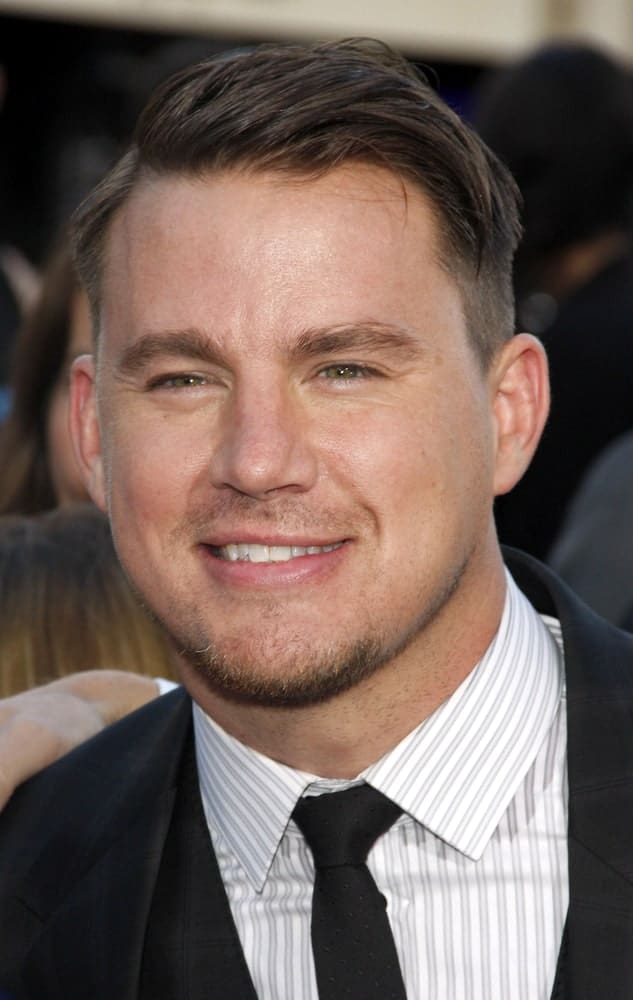 Actor Channing Tatum rocked a short side-swept undercut incorporated with a comb-over hairstyle. This was taken at the Los Angeles premiere of "22 Jump Street" held at the Regency Village Theatre on June 10, 2014.
Click here for Channing Tatum's Hairstyles over the years
Here's Chris Pine sporting an undercut.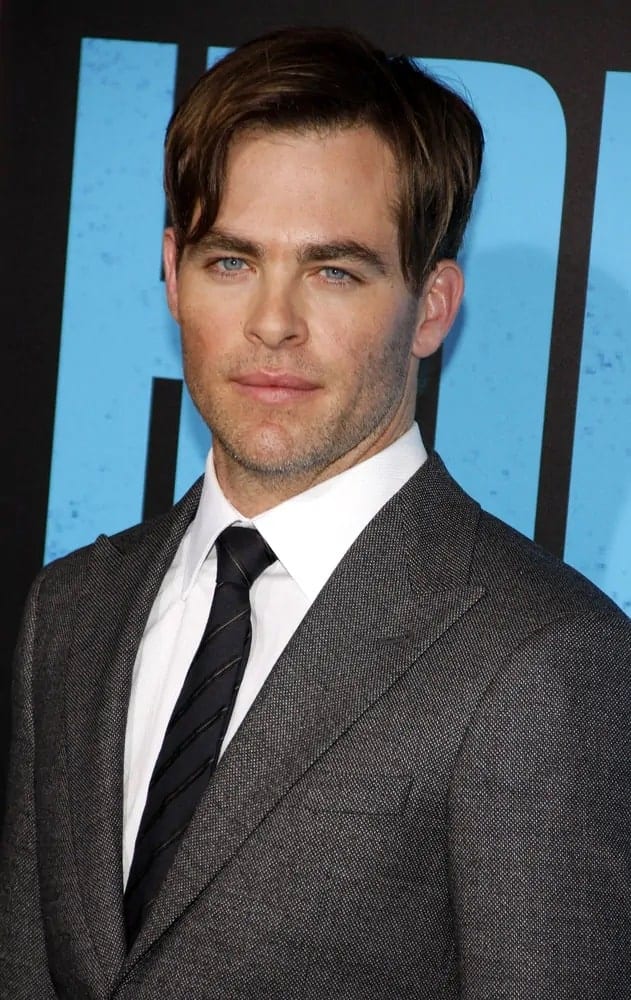 Chris Pine wore a dark brown undercut hairstyle with long side-swept bangs and five o'clock shadow to pair his classy gray suit at the Los Angeles 2014 premiere of "Horrible Bosses 2".
Click here for Chris Pine's hairstyles over the years
Here's Zac Efron sporting an undercut.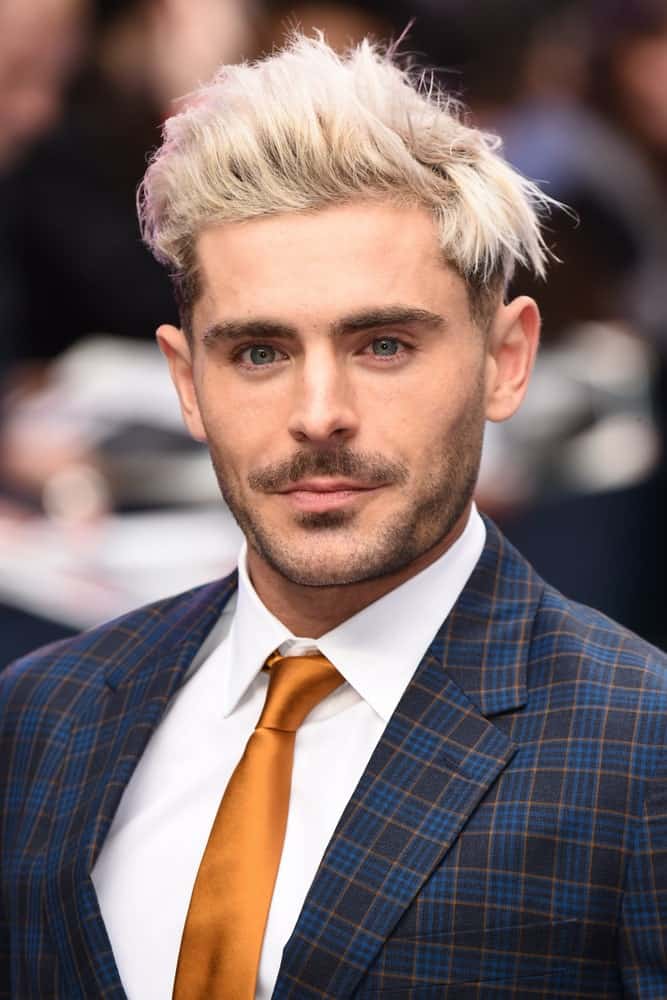 Zac Efron styled his platinum blond hair with a pompadour undercut during the "Extremely Wicked, Shockingly Evil And Vile" premiere at the Curzon Mayfair, London on April 24, 2019.
Click here for Zac Efron's Hairstyles over the years
Here's Lionel Messi sporting an undercut.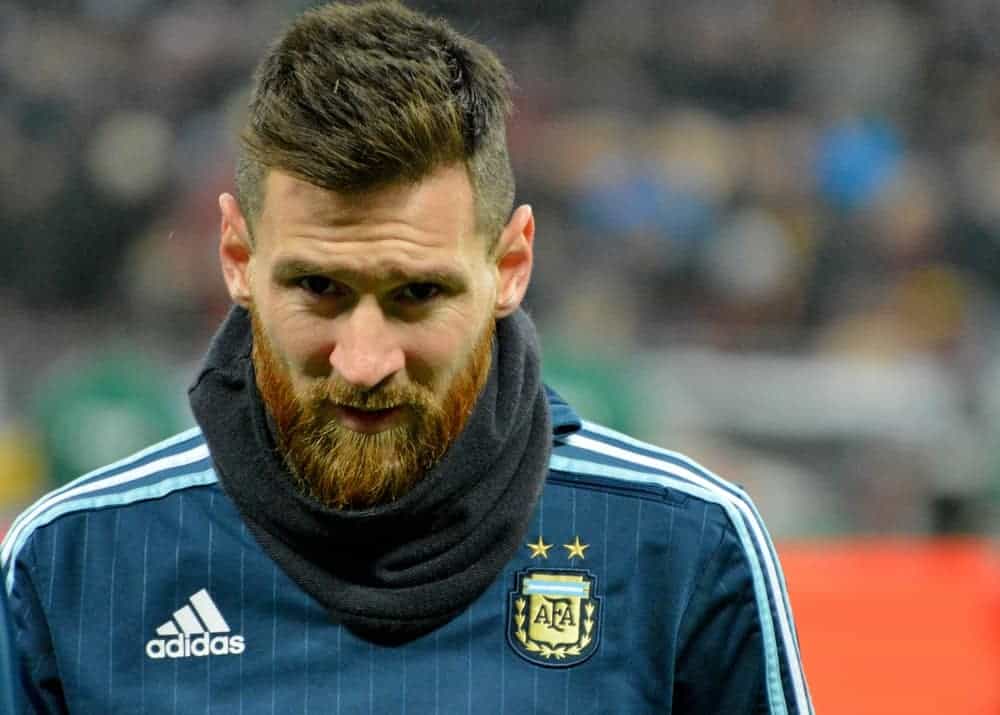 On November 11, 2017, Argentina national football team captain Lionel Messi readied before the match against Russia in Moscow. He wore his uniform with a full and thick beard topped with a spiked fade haircut.
Click here for Lionel Messi's hairstyles over the years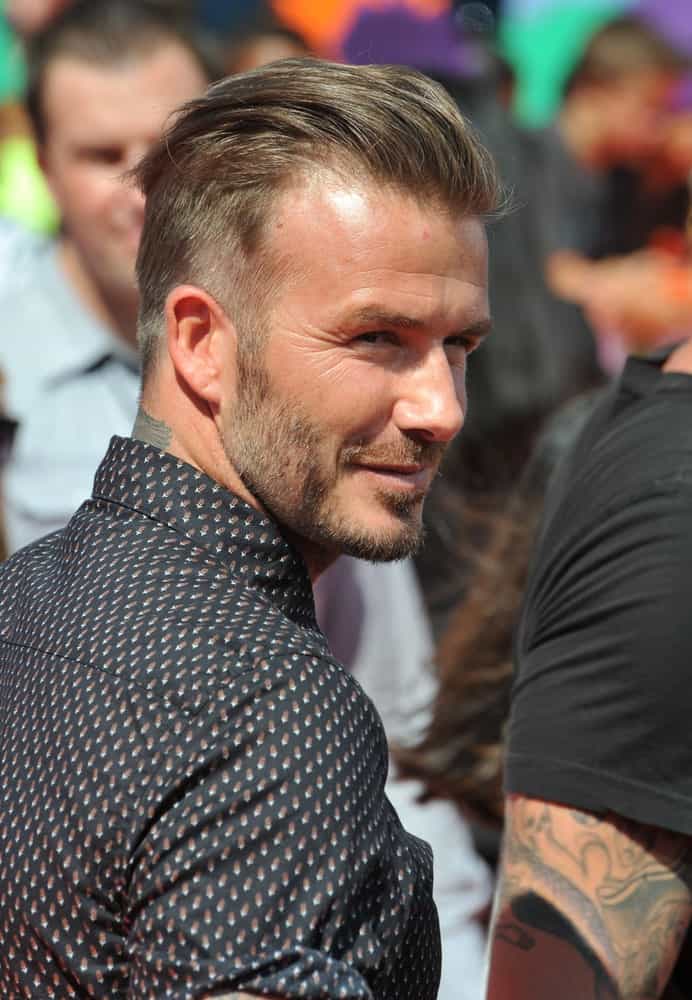 David Beckham is one of those very few men who never fail to pull off a variety of hairstyles and here he is rocking an undercut with absolute perfection! This is a classic slicked back undercut hairstyle with long hair at the front that is kind of gelled back, almost towards the middle of the head. The key with this undercut look is to have long hair and then slick it backward with a good quality hair product in order to give it a very polished and refined look. With the addition of that light beard, he has greatly accentuated the overall look.
Click here for David Beckham's Hairstyles over the years
Here's Brad Pitt sporting an undercut.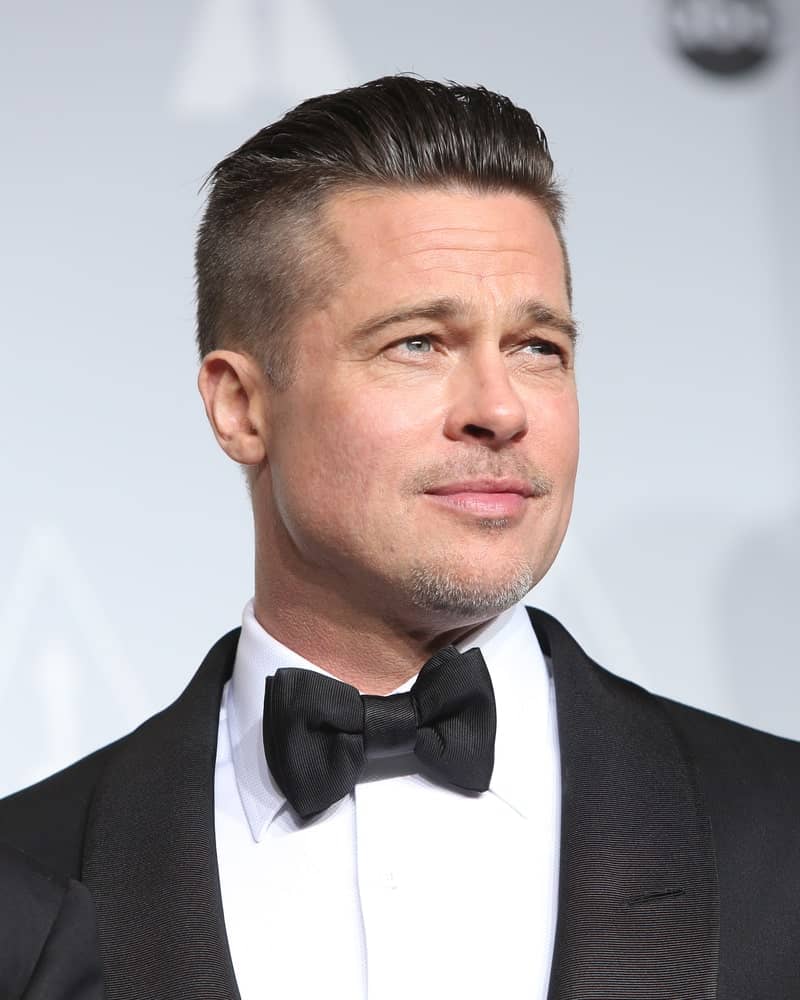 This is the ever-famous and handsome Brad Pitt donning yet another classic hairstyle called the straight undercut. The most distinctive feature of this look is its super sleek appearance with straight locks. This style is also sharp and dapper-like with a smooth top followed by really short hair at the bottom. The best part about this undercut look is how hassle-free it is and how chic it looks. Brad Pitt has taken it to a whole new level with that light scruff and mustache that perfectly matches his hair.
Click here for Brad Pitt's hairstyles over the years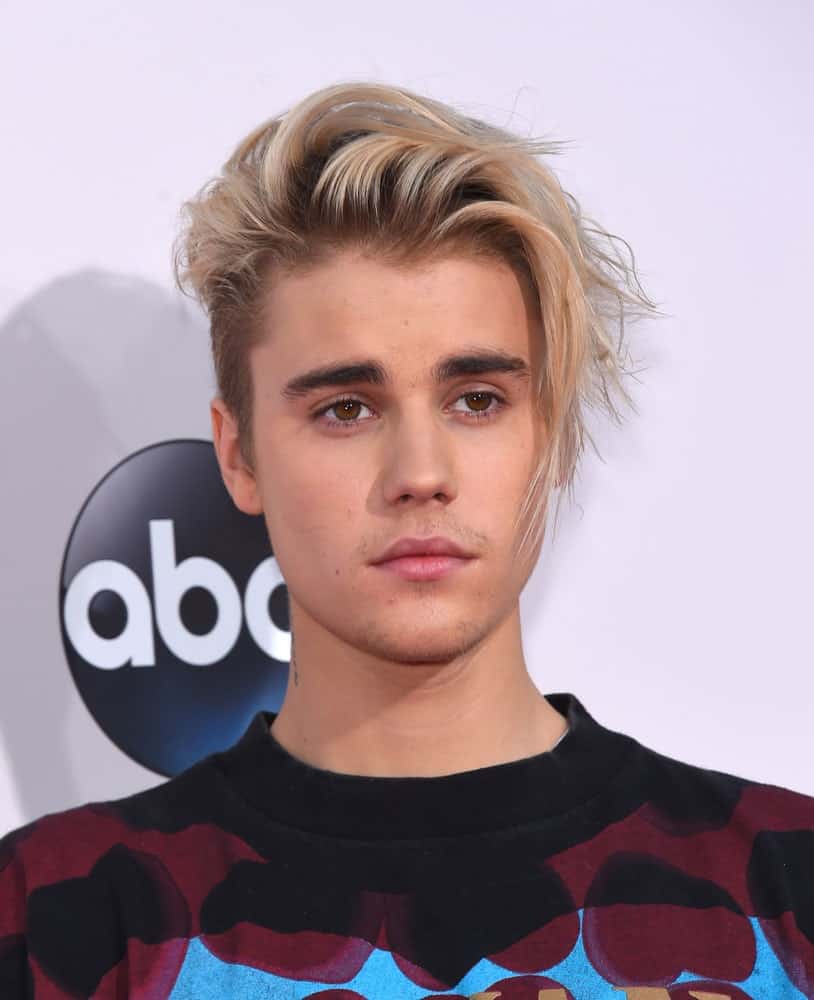 If you are one of those who love experimenting with their hair, you ought to take a leaf out of Justin Bieber's books. He is rocking this long hair undercut which is the perfect look for those looking to make a statement with this hairstyle. It includes short hair on the sides with longer, unrestrained hair in the front. The goal of the long hair undercut is to add a sense of style to long hair that otherwise might look a little unkempt. Justin Bieber has further enhanced the look with blonde-dyed hair and darker undertones. The dark and light create a juxtaposition that looks just amazing!
Click here for Justin Bieber's hairstyles over the years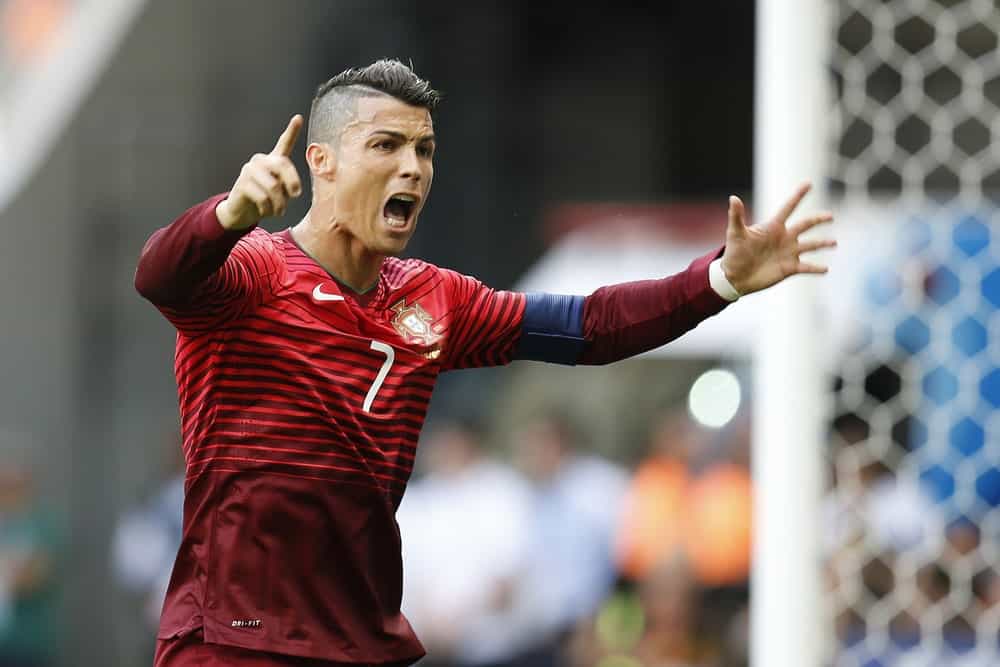 For all the football lovers and Cristiano Ronaldo fans, this is perhaps a treat to the eyes! This is a type of disconnected undercut hairstyle that helps provide a stark contrast between your shaved sides and the hair on the top of your head. As the name evidently suggests, you can see quite a clear disconnected shaved line between the top of your head and the sides. If anything, this style adds quite a dimension and an elevated element to the entire look. This undercut is perfect for those who have a highly defined and chiseled face structure since it tends to enhance the features to a great extent.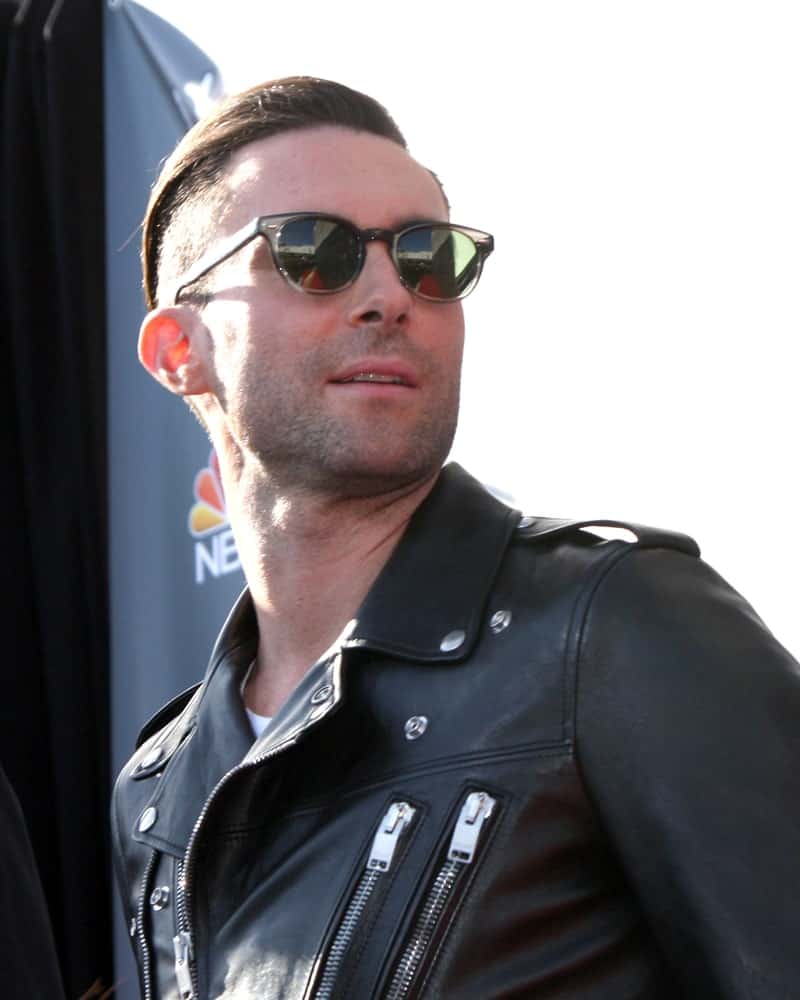 Adam Levine was edgy with his black leather jacket and brushed back undercut hairstyle at the "The Voice" Judges Photocall – April 2014 at The Sayers Club on April 3, 2014 in Los Angeles, CA.
Click here for Adam Levine's hairstyles over the years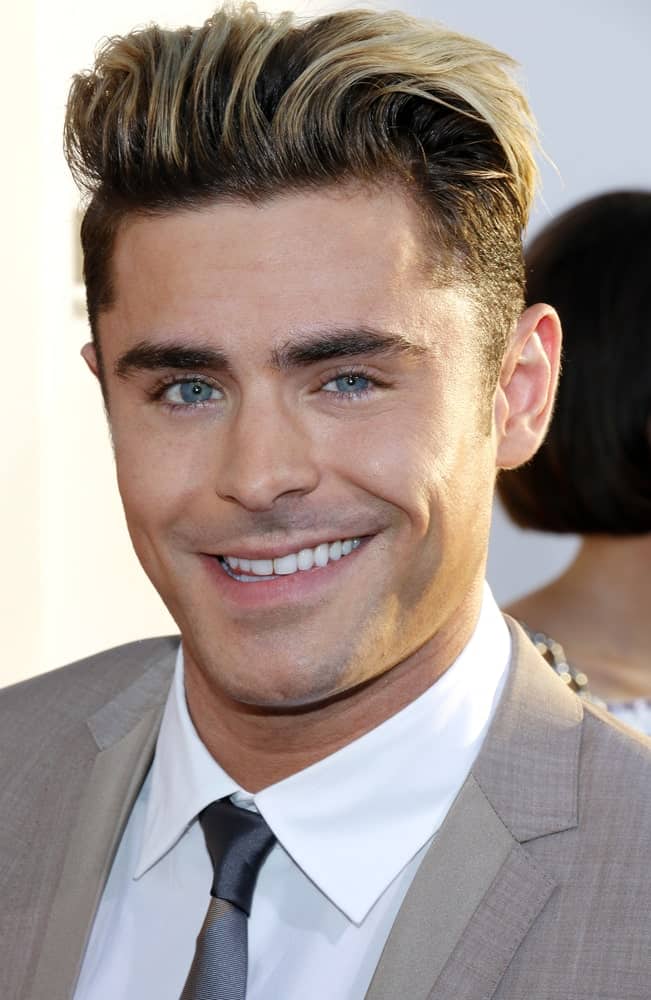 This is like a mixture or a hybrid version of a disconnected undercut, slicked back undercut as well as a pompadour undercut. All three different styles are merged into one that perhaps only someone like Zac Efron can pull off with such elegance and perfection. He is looking utterly dashing in this look where he has channeled the 1950s in his hair with the addition of the unique pompadour. It seems to be working really well with his long locks and has brought forth quite a slick and a stylish look. That million-dollar smile and those ice-blue eyes further enhance it, making him look all the more gorgeous!
Click here for Zac Efron's hairstyles over the years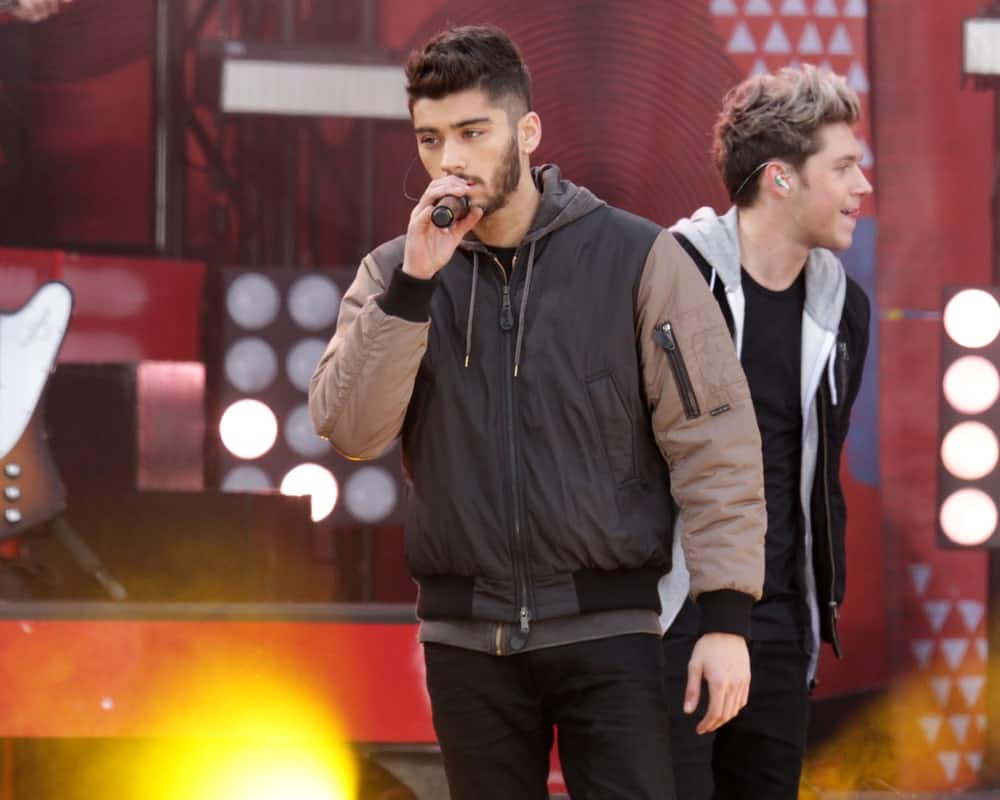 Zayn Malik doesn't just have a beautiful voice, but he also has a great sense of style that you can see here with his incredibly unique layered undercut hairstyle. This is a great choice of style of hair for those who wish to do something different with their hair. The layers on the top with partially shaved hair on the sides seem to be adding fullness and depth to the overall look from a visual perspective. The short layers on the top of his head are also amplifying the tresses and making the hair look all healthy and voluminous.
Photos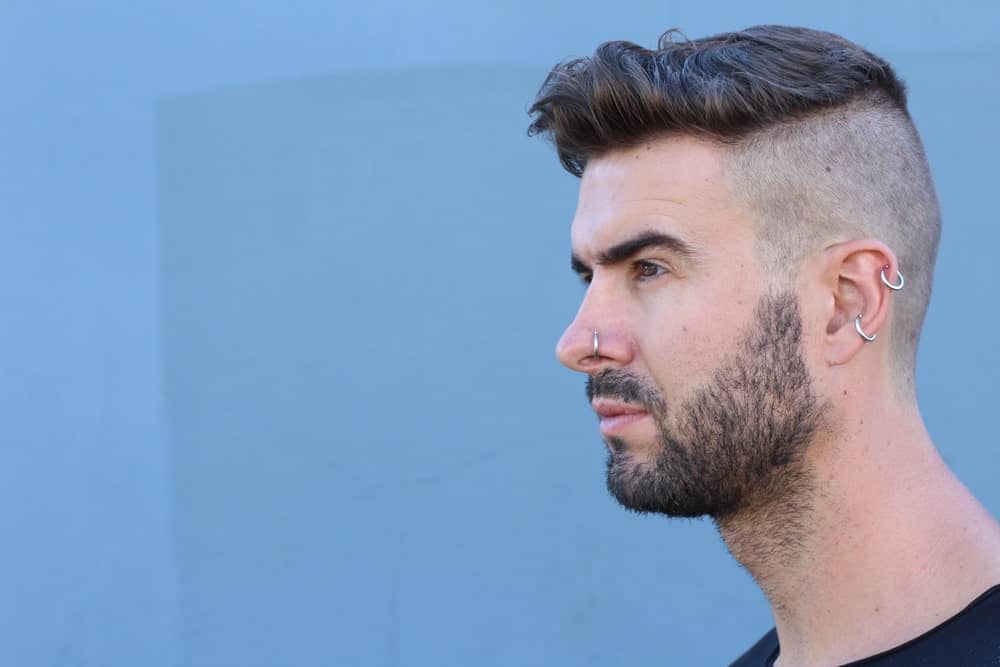 This has to be one of the most classic examples of the disconnected undercut with a really fine, clear line separating the top of the hair from the clean-shaved sides. The front has quite voluminous layers of hair and the addition of the messy scruff greatly complements this undercut hairstyle. It seems to be emitting quite a mysterious look which is perfect for those who fancy playing a little with their hair.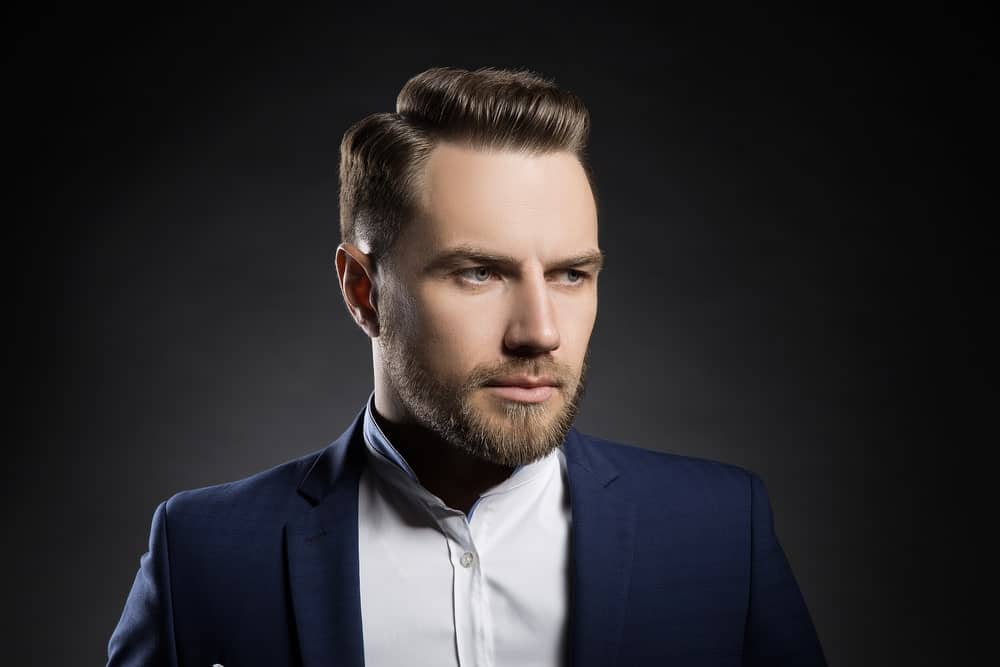 This is a very characteristic type of undercut blowout hairstyle but with perfectly styled hair. It includes a very clear, well-defined side parting with short hair gelled back with great precision and care. It is an excellent undercut choice for those who want to look stylish yet wish to give a very formal and professional kind of a look.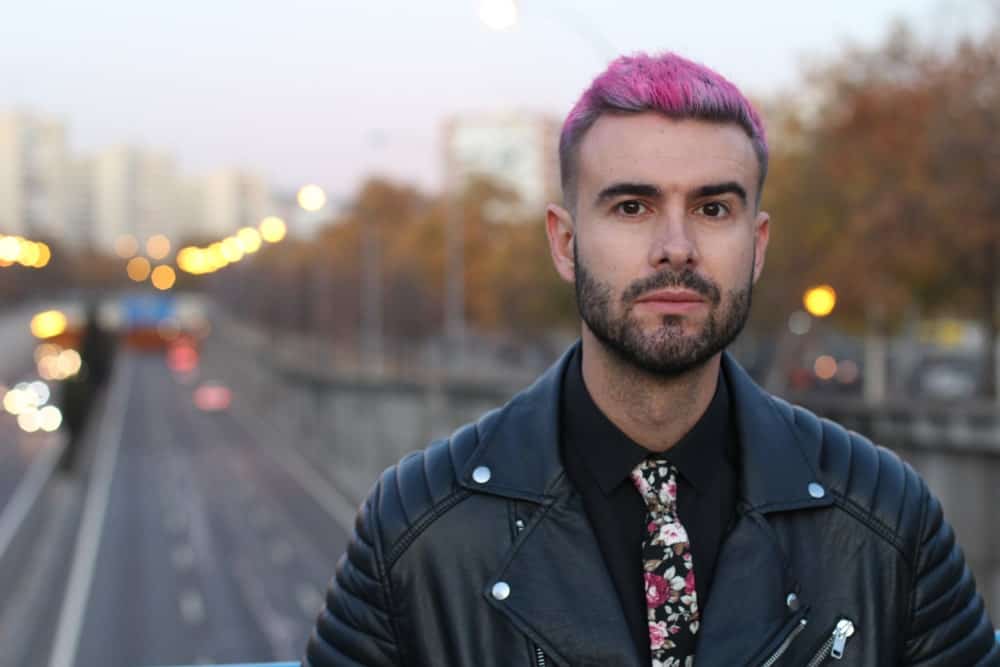 If crazy, bold and funky is your way of doing hair, perhaps you could try pulling off something like this. This is yet another short undercut, but with front hair that has been dyed a bright, bubblegum pink! There are also subtle hints of grey dye that offer a great contrast to the pink and look just so different and interesting.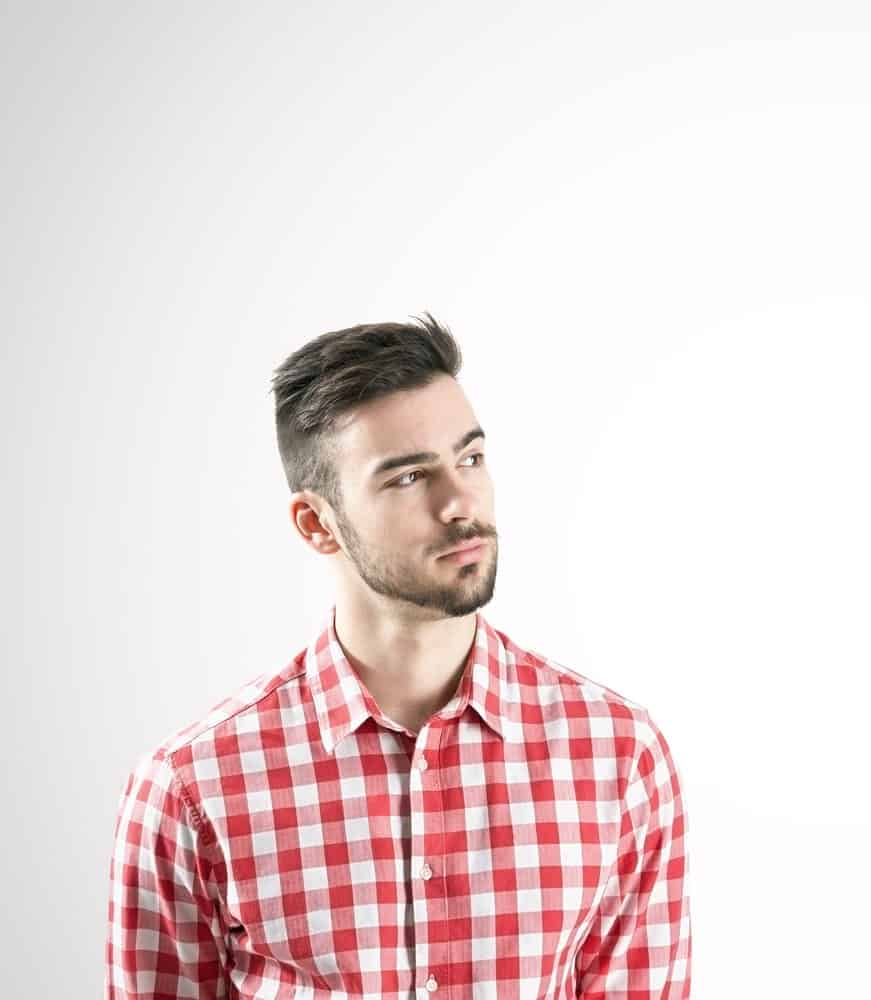 This is a simple yet chic side-swept undercut hairstyle with longer proportions of hair towards the top. This helps make the parting work really well and blend in perfectly with the shorter sides of the haircut. This style of undercut hair is great for those who wish to jazz things up a little with their hair and yet want to play it safe without creating any hair disaster!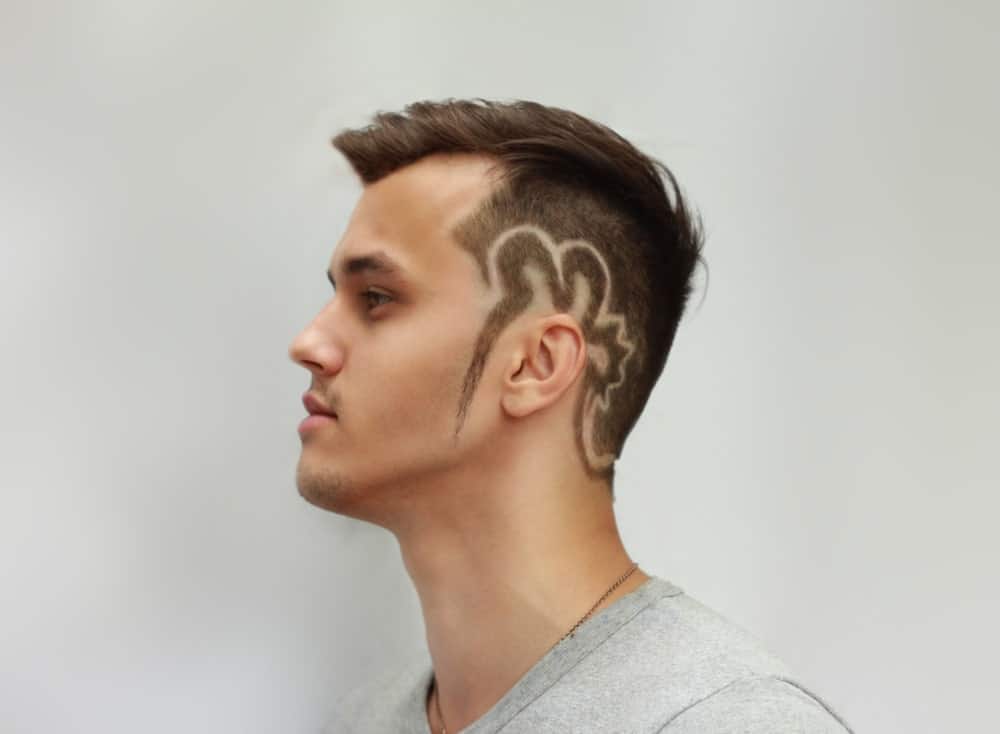 This is probably the boldest of all undercut hairstyles since this one includes a hair tattoo that starts from the sides and extends all the way down towards the nape of the neck. It is a mixture of the short undercut and the side-swept undercut, just with the addition of a funky and unique hair tattoo.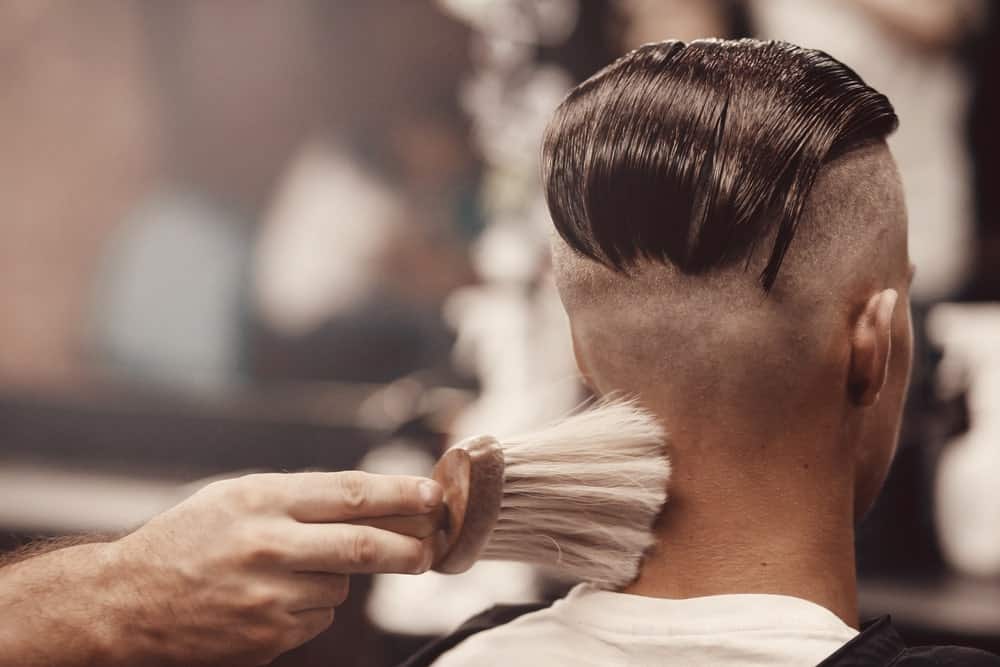 All those with a weak heart should probably stay away from this undercut hairstyle because it is nothing short of crazy, risky and simply exaggerated! One of its key features is the long-slick of hair that goes back all the way down to the middle of the head. The sides and the bottom back are completely shaved off and the only hair you will see is the thick lock from the front in the middle that is gelled all the way towards the back.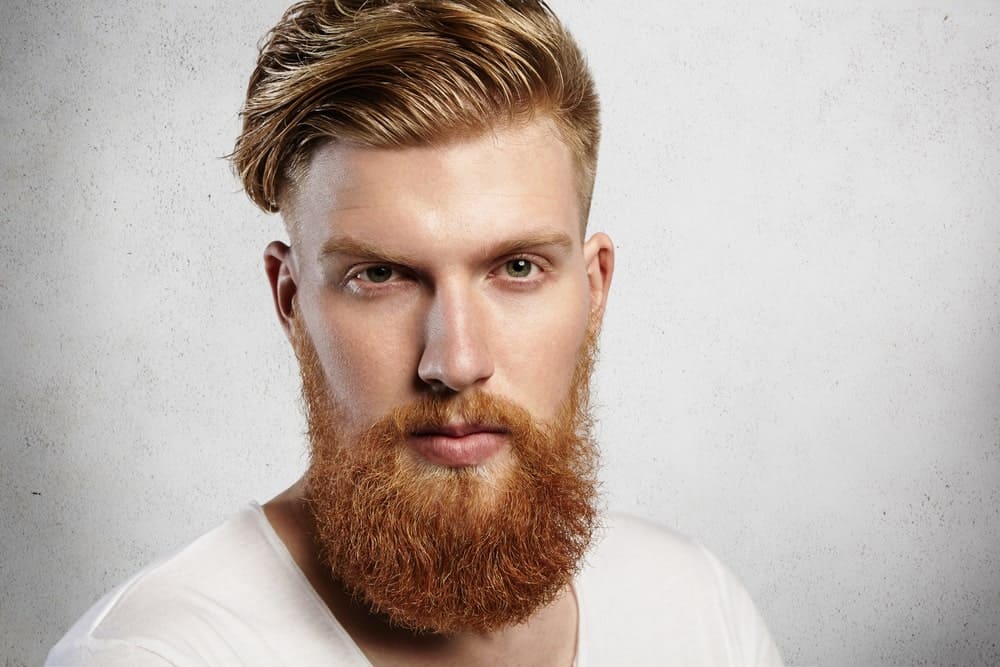 If you have slightly long hair with a long beard and are confused as to what hairstyle to go for, this is the one for you. This look includes longer layers and sections of hair towards the top which is the first step towards perfectly harnessing a side-swept undercut hairstyle. The front lock has also been styled a little with subtle hair waves going on that provide the look with an overall elegance and precision.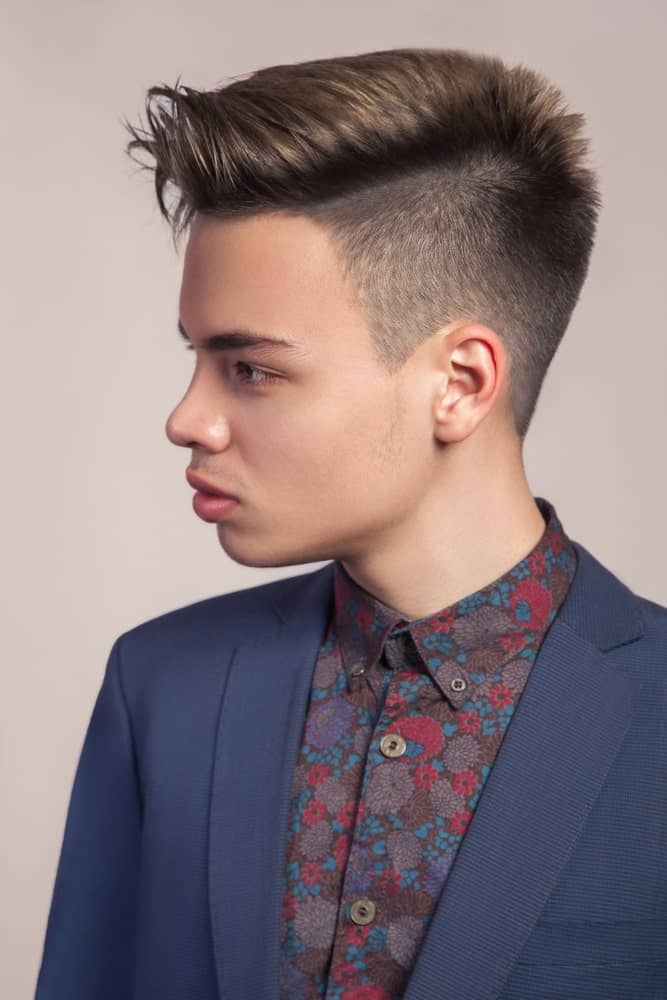 This is one of those fancy and slick undercuts that look exceptionally stylish but are yet so simple. The front and back seem to have quite thicker and longer while the sides have been shaved with great precision. The hair from the front has also been swept a little towards the side that adds a touch of grace to the overall look.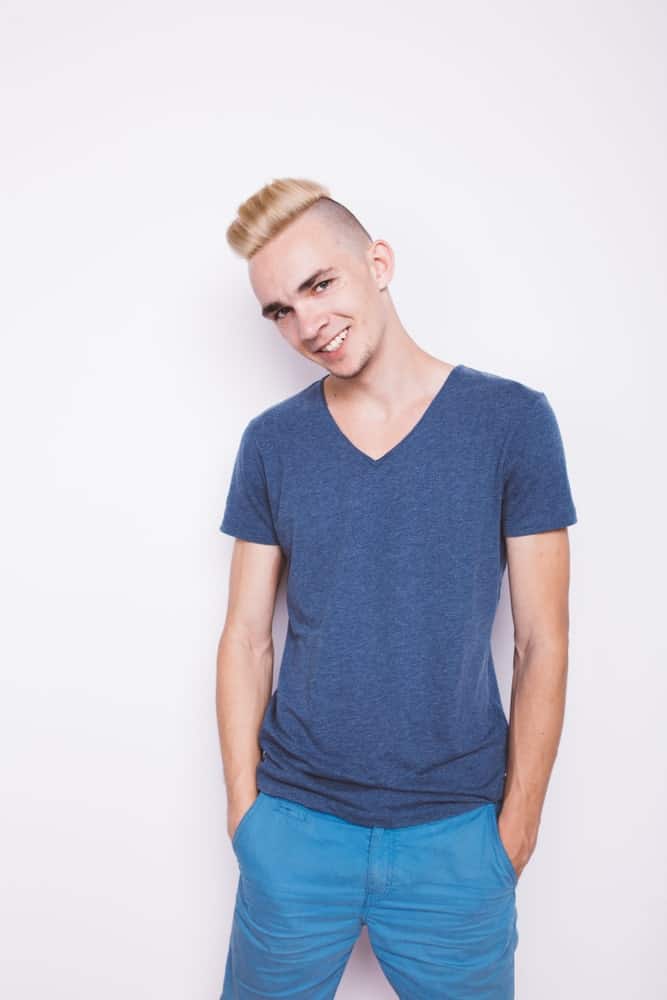 Yet another undercut look for those with a strong heart who love playing and experimenting with their hair! This is an example of a perfectly disconnected undercut that still looks so different than the standard or the classic undercut look. You can see a very sharp line between the top of the head and the sides. The top has properly styled and slicked back hair while the sides have almost been clean shaved.
Undercut for Thick Hair
Here's a hipster with a killer beard and undercut with really thick hair.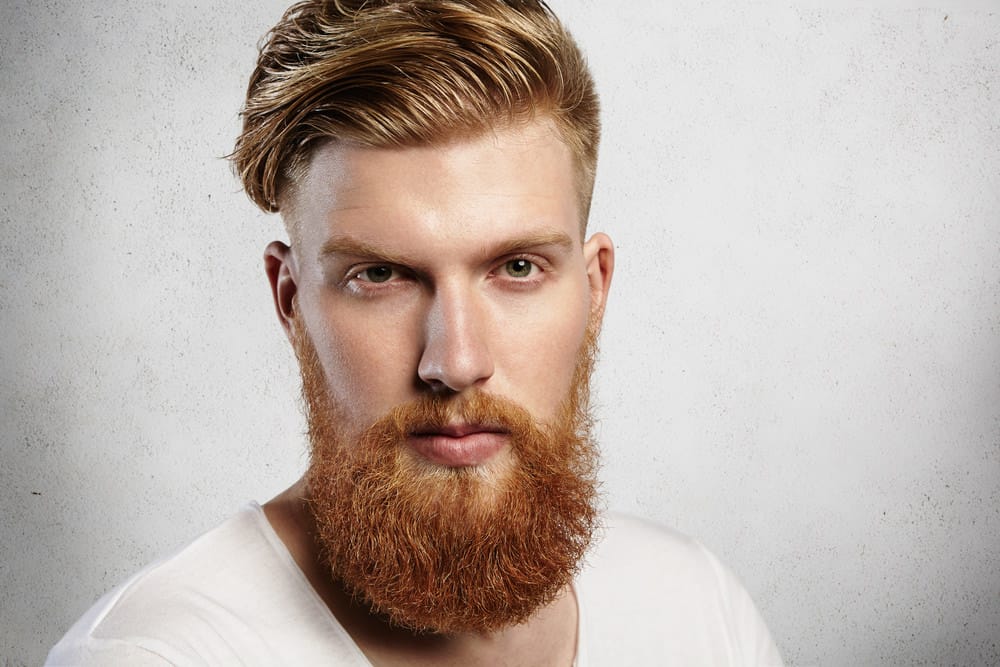 Undercut with Long Hair
Here's an example of a younger man getting an undercut with long hair on top.
Undercut with Medium-Length Hair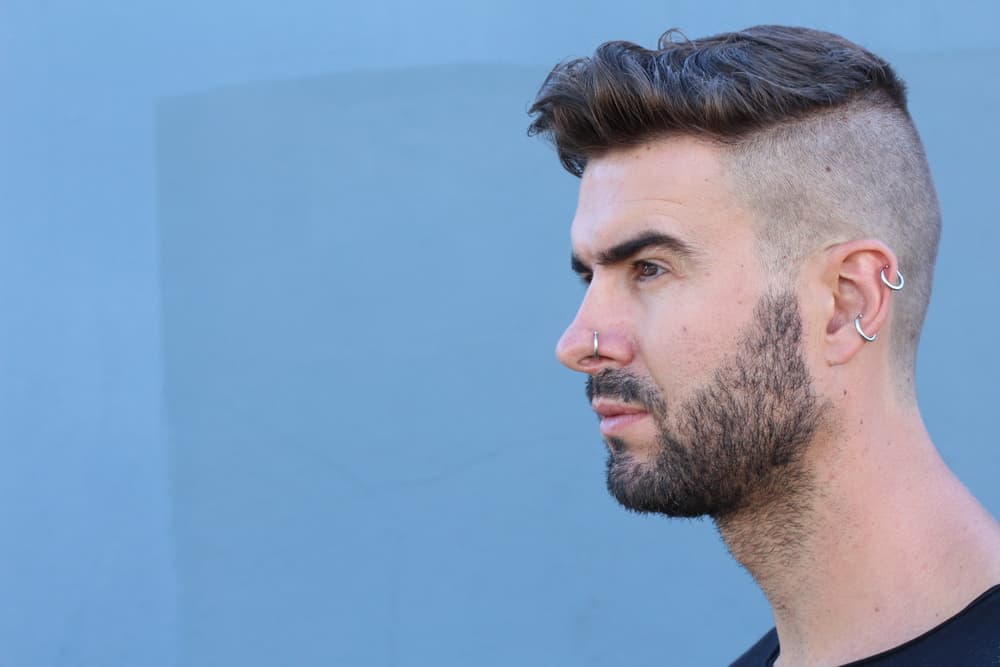 Undercut with Dyed Hair
Below is an undercut with short hair on top that's dyed.